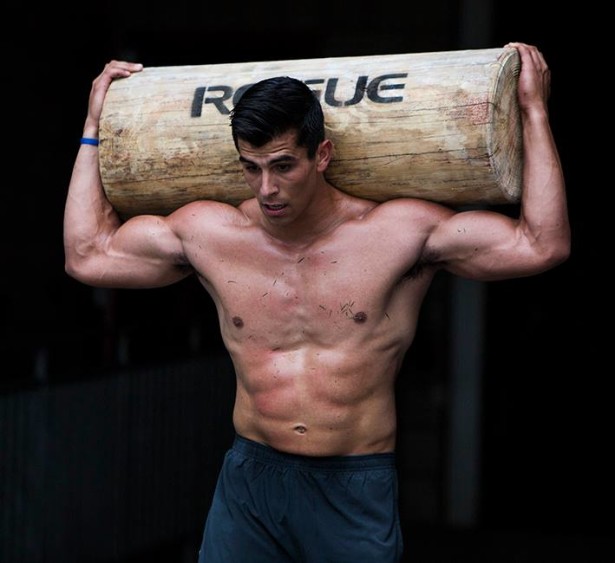 Garret Fisher
CrossFit Athlete, Personal Trainer
When Garret Fisher took part in his first-ever CrossFit training, it was with the sole purpose of improving fitness and conditioning for baseball.
However, his new passion for CrossFit soon became a part of him. This led Garret to abandon baseball at the age of 15, and devote his time to becoming a CrossFit athlete instead.
The road to success was all but easy for Garret, however. He faced numerous setbacks, including career-threatening injuries which prevented him from competing in CrossFit for 2 years.
This is his story:
---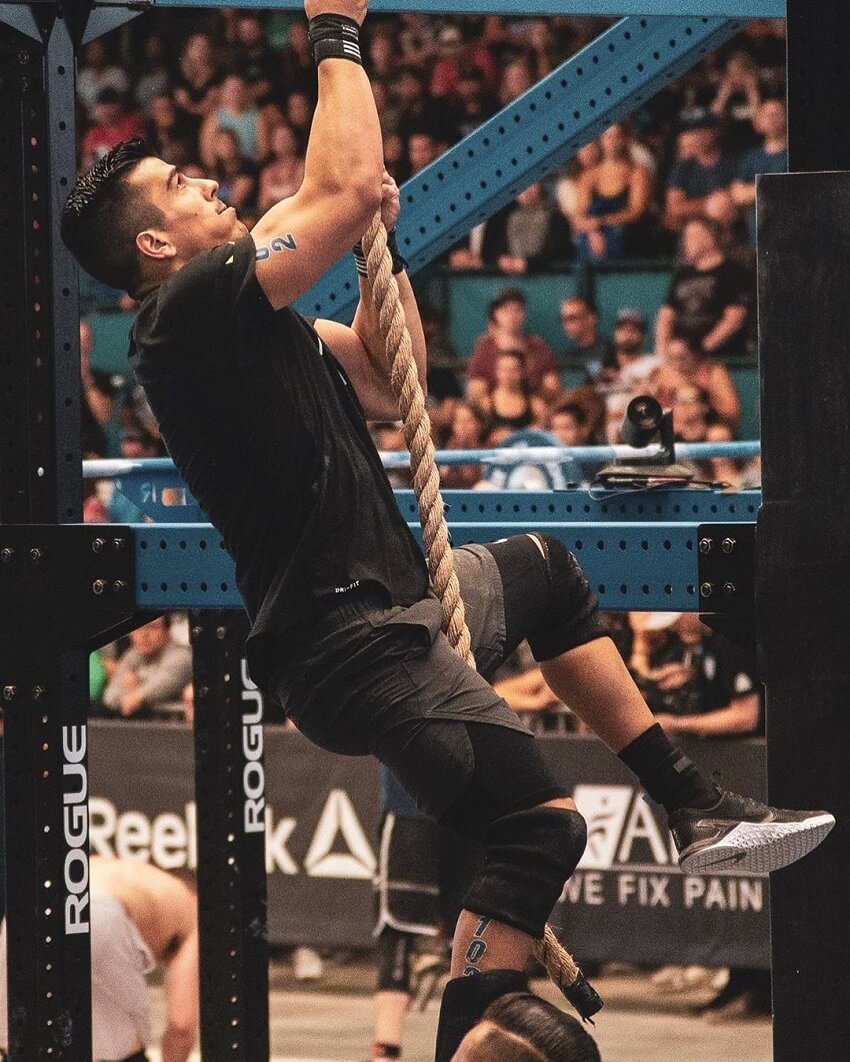 "Self doubt is the infection. Self belief is the cure."
Athlete Statistics
Full Name: Garret Fisher
Weight
Height
Age
Date of Birth
215 - 225lbs (93.0 - 102.1kg)
6'2" (188cm)
32
March 29, 1991
Nationality
Profession
Era
American
CrossFit Athlete, Personal Trainer
2010
| | |
| --- | --- |
| Weight | 215 - 225lbs (93.0 - 102.1kg) |
| Height | 6'2" (188cm) |
| Age | 32 |
| Date of Birth | March 29, 1991 |
| Nationality | American |
| Profession | CrossFit Athlete, Personal Trainer |
| Era | 2010 |
---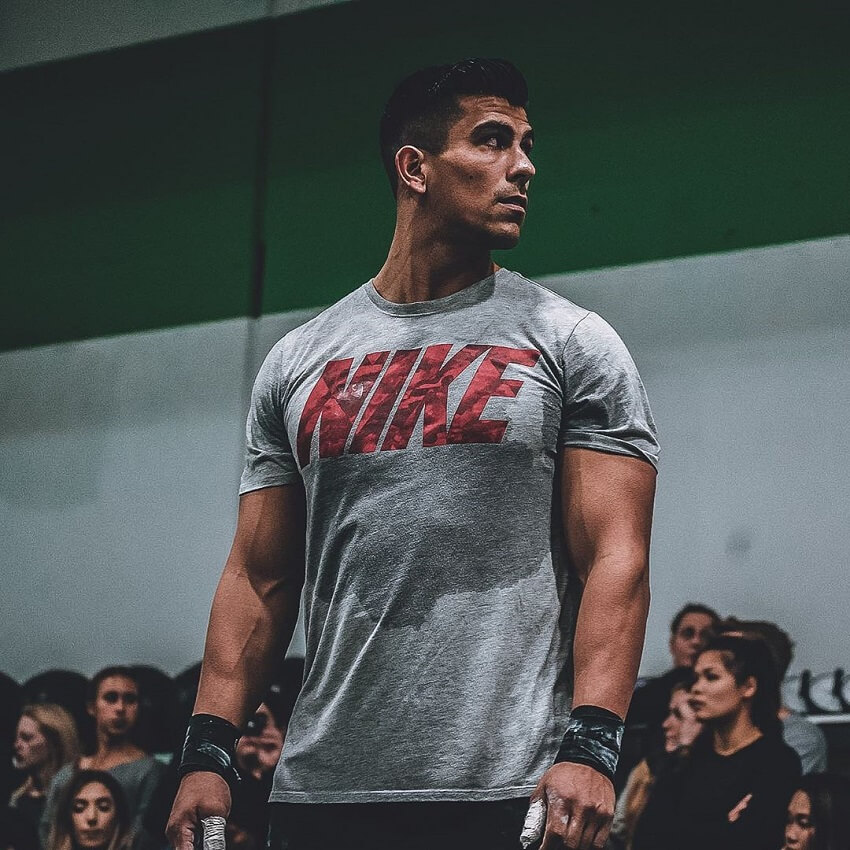 "I competed in both basketball and baseball throughout high school.  I also played 2 years of junior college baseball."
Accomplishments
Personal Records
Back Squat – 506 lb
Clean and Jerk – 385 lb
Snatch – 319 lb
Deadlift – 554 lb
Fran – 2:09
Sprint 400m – 0:55
CrossFit Games Track Record
| YEAR | OVERALL RANK | DIVISION |
| --- | --- | --- |
| 2017 | 13th | Men |
| 2016 | 20th | Individual Men |
| 2013 | 5th | Individual Men |
---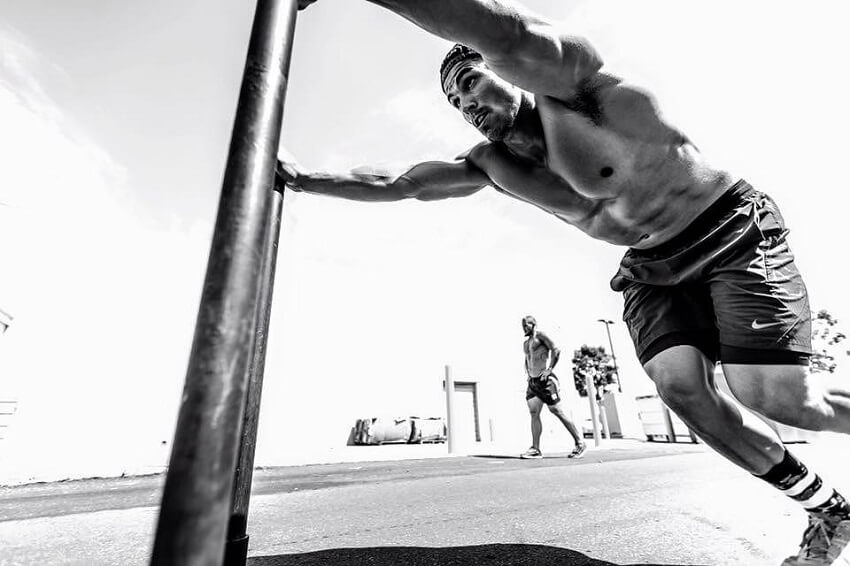 Biography
Baseball & CrossFit
Garret Fisher wasn't always interested in CrossFit. As chance would have it, he was introduced to the sport as a way to improve his fitness in baseball.
Aged 15 at the time, young Garret wanted to improve certain physical aspects of his game; including strength, stamina, and conditioning. And CrossFit seemed like the perfect answer.
Little did Garret know, CrossFit would soon take the place of baseball as his favorite sport.
The camaraderie, competition, and the team spirit of CrossFit were enough to make Garret 'addicted' to CrossFit.
Starting in 2007 and for the next several years, Garret went on to transform his physique through CF training. But he still didn't consider to compete at this point.
"Overnight" Success
It wasn't until 2013 that 22-year old Garret qualified for his first-ever CrossFit Games contest. With 7 years of experience at this point, he was confident he could go far. And he did.
After taking 5th place in his Games performance, Garret became an overnight celebrity. His social media exploded with fans from everywhere.
It wasn't long until Garret became sought after in the fitness industry. So much so that he went on to become a personal trainer for famous hip hop artists and other celebrities.
---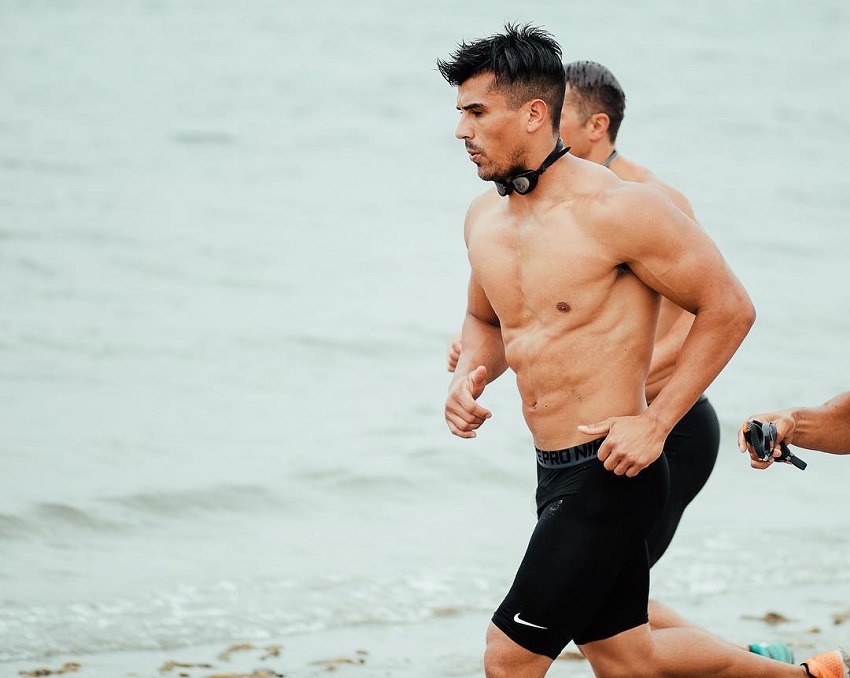 ---
Toughest Challenge Yet
By 2014, Garret was at the top of his game. He says he "thought I was invincible." But unfortunately, this is where he faced his biggest challenge yet.
Within a single month, he received two major injuries which put his CrossFit career under a serious threat. "To say life hit me hard is an understatement," said Garret.
What's worse, many of his sponsors left Garret, medical bills racked up, and even some of his closest friends abandoned him during this very challenging time.
But what was most devastating for him was watching the identity he'd built as a pro athlete disappear.
The Return
As difficult as these injuries were for Garret, he knew he couldn't give up. He saw this as a test, both mental and physical. By pushing past this adversity in his life, Garret grew into a stronger and more confident person.
After two years of painful and slow recovery, he came back to take a 20th place in the 2016 CF Games. Garret only continued to get better from there and his career is now back in full swing.
Proud of his hard-earned success, Garret continues to inspire people from everywhere with his truly amazing story.
---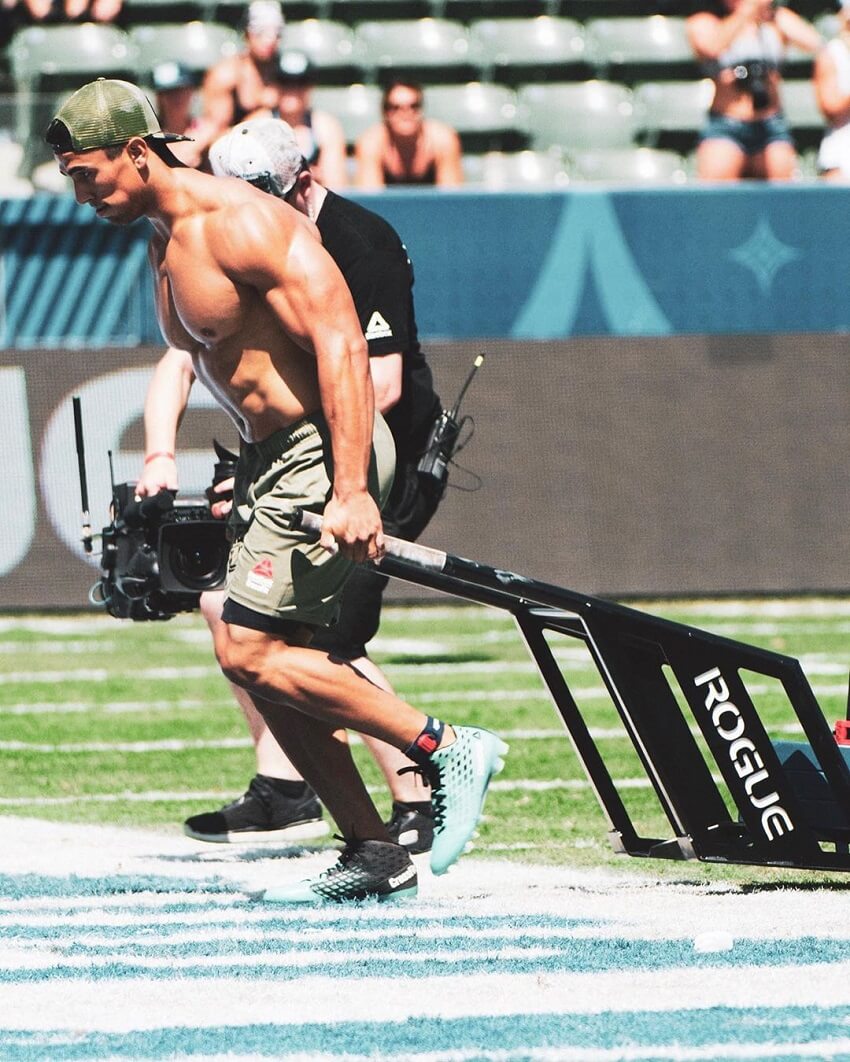 "You'll sometimes see people jumping out into their squatting stance in order to catch the dumbbells in the front rack position. Despite nothing being wrong with this, my personal favorite and the way I find to be more effective is the good old sidestep action…faster, less taxing, and feels more fluid to me!"
Training
With 2-3 workouts per day, Garret knows very well what it means to train hard. However, it's not just about big and heavy lifts for him.
CrossFit athletes like him also focus on more functional exercises like running, burpees, sledgehammer slams, and rope climbing. These drills keep him fast, agile, and in prime athletic condition.
Garret also includes some mobility work such as yoga. This results in a physique that's not just there for a show, but one that can also perform.
The Team Spirit of Training
For Garret, it's much harder to train alone. Having friends and like-minded people around him spurrs Garret on to train harder and push past his limits.
"Training by myself is really hard. I need to learn how to push myself and improve my mental confidence."
Garret has trained with other well-known CrossFit athletes in the past. These include Miranda Oldroyd, Neal Maddox, and Jason Khalipa. His sister Lauren is also a famous CrossFit athlete, and the two sometimes train together.
---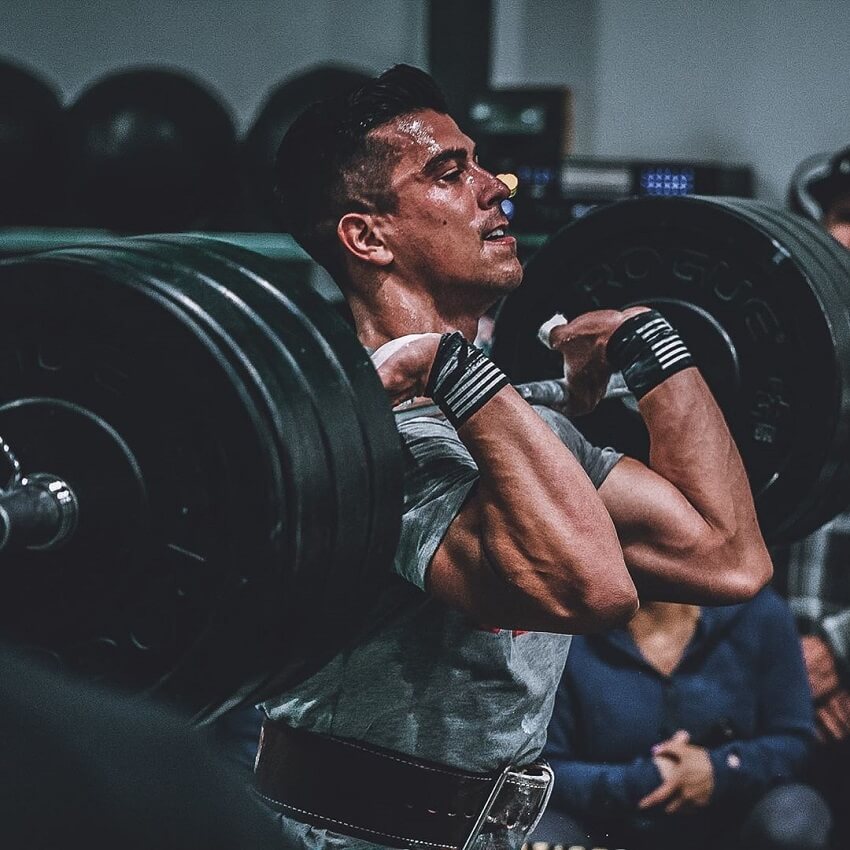 "I love throwing in Traditional Bodybuilding movements in my training. Not only do they help with staying healthy, but also contribute heavily to strength and gaining muscle mass."
Nutrition
Garret's grueling training allows for more freedom in his diet. Having 3 intense workouts per day means he can burn through just about anything he eats.
Still, this doesn't mean Garret constantly eats junk food and processed carbs. Most of the time he'll stick to bodybuilding foods like eggs, chicken, complex carbs, and healthy fats like almond butter and olive oil. With a less healthy, more palatable meal here and there to keep his taste buds happy.
"I try to eat whole foods. I'm nowhere near paleo. I have pizza and ice cream weekly.  It seems to rejuvenate me."
Garret's diet is also heavy on fruits and vegetables. Which provides him with micronutrients and fiber needed for optimal digestion.
---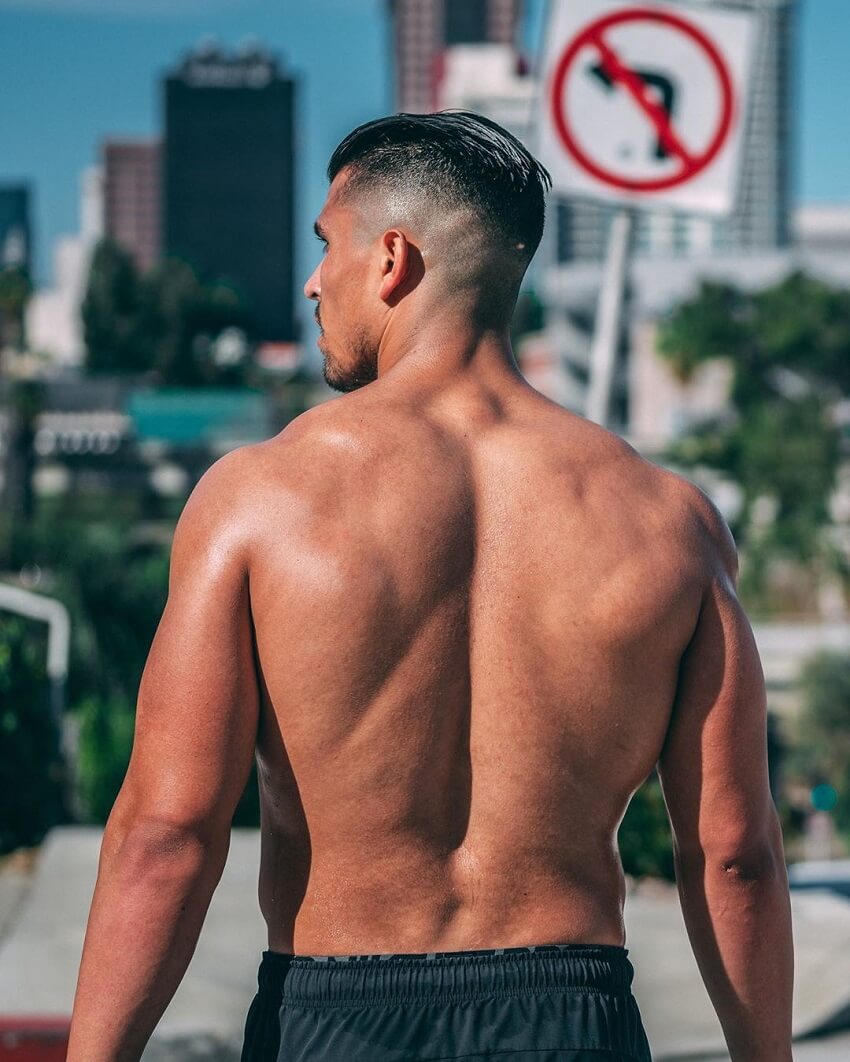 Idols and Influences
Garret Fisher was introduced to CrossFit through his friend Vince Carter. Vince approached Garret one day and told him about this new fitness regimen and asked if he wanted to try it. "Went there the next day and never looked back," says Garret.
---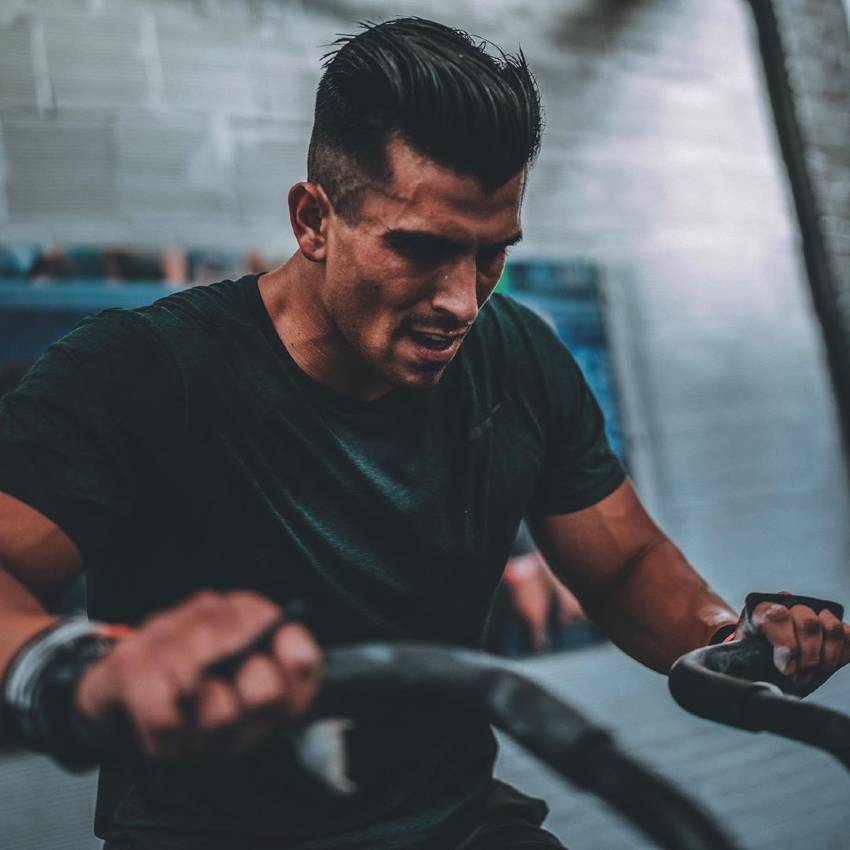 What we can learn from Garret Fisher
Patience, perseverance, and getting up when adversities bring you down. That's what we can learn from Garret Fisher and his story.
Garret Fisher is a person that didn't let adversities dictate his path in life.
At the peak of his CrossFit career, Garret suffered two serious injuries. The emotional difficulties that followed made the whole ordeal even worse.
As hard as it was, though, Garret stayed patient and worked hard on making full recovery over the next 2 years. It wasn't easy, but Garret is thankful for both the good and the bad days, because they made him into the person he is today.