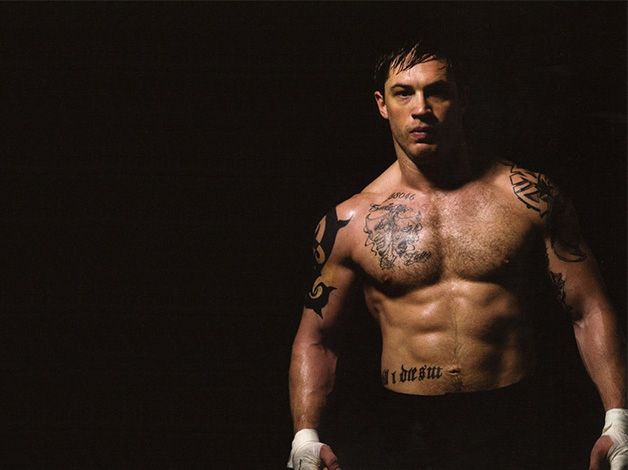 Tom Hardy Physique
Tom Hardy, a renowned actor, is widely recognized for his transformative roles that demand intense physical preparation. Whether it's bulking up for Bane in "The Dark Knight Rises" or getting ripped for Tommy Conlon in "Warrior," Hardy's workout routine and diet is a testament to his dedication and discipline. 
In this article, we will delve deep into Tom Hardy's workout routine and diet plan, shedding light on the lesser known aspects of his exercise regimen, nutritional intake, and the philosophy that supports his fitness journey.
Tom Hardy's Fitness Statistics
Before we delve into the workout regimen, let's have a glance at Tom Hardy's physical stats:
Height: 5'10"

Weight: 178 pounds

Age: 41 years

Birthdate: September 15, 1977

Birthplace: Hammersmith, London

Accolades: BAFTA Awards Winner 2011
The Philosophy Behind The Workout
For Hardy, physical training is not just about lifting weights or performing reps. He focuses on bodyweight exercises such as pull-ups, press-ups, push-ups, and ab workouts. His nuanced approach to fitness involves a system known as 'signaling,' where the body is trained in small bursts up to four times a day under the guidance of his long-term coach, Patrick 'P-Nut' Monroe.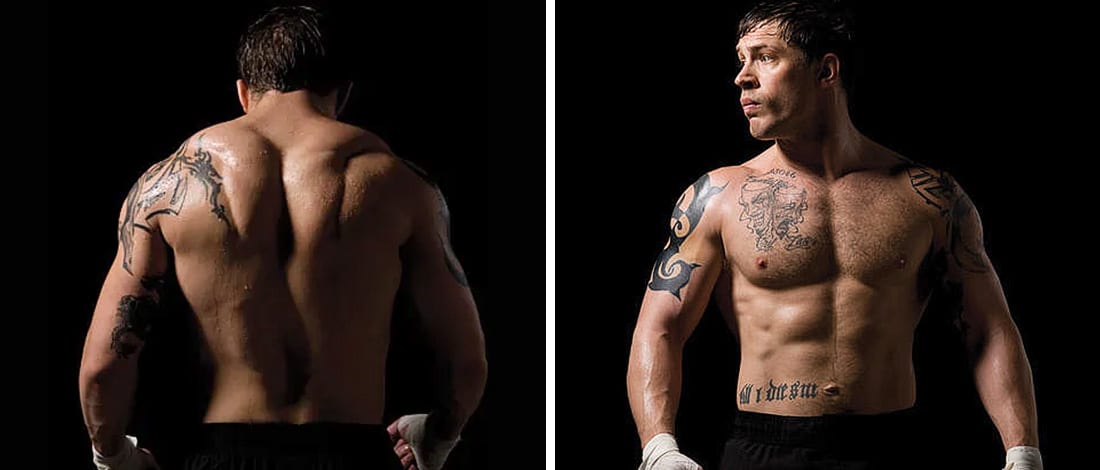 The Workout Routine
Hardy's workout routine involves a total of seven exercises spread across the week. The weekends are reserved for rest and recovery, highlighting the importance of giving the body time to heal.
Monday: Chest and Triceps
Hardy begins his week with a focus on his chest and triceps. The routine involves five exercises, each performed in 3-4 sets of 8-10 repetitions.
Here's a look at the Monday routine:
Incline Dumbbell Chest Press (3 sets, 8 reps)

Barbell Bench Press (3 sets, 8 reps)

Low Cable Fly (4 sets, 8-10 reps)

Decline Skull Crusher (4 sets, 8-10 reps)

Dips (4 sets, 8-10 reps)
Tuesday: Lower Body
Hardy dedicates Tuesdays to lower body workouts. The routine consists of seven different exercises, targeting different muscle groups in the lower body.
Here's the Tuesday routine:
Barbell Squat (5 sets, 5 reps)

Barbell Deadlift (5 sets, 5 reps)

Dumbbell Step Ups (3 sets, 8-12 reps)

Dumbbell Lunge (3 sets, 8-12 reps)

Leg Press (3 sets, 15-20 reps)
Wednesday: Traps and Shoulders
On Wednesday, Hardy targets his traps and shoulders with five major exercises. Each set ranges between 5-12 reps.
Here's the Wednesday routine:
Barbell Row (5 sets, 5 reps)

Barbell Shrug (5 sets, 5 reps)

Dumbbell Shoulder Press (5 sets, 5 reps)

Seated Dumbbell Shrug (4 sets, 12 reps)

Dumbbell Lateral Raise (4 sets, 12 reps)
Thursday: Back and Biceps
Thursday is dedicated to back and biceps. Hardy performs four exercises, each done in 3-5 sets of 5-15 reps.
Here's the Thursday routine:
Weighted Pull Ups (5 sets, 5 reps)

Underhand Grip Lat Pulldown (3 sets, 12-15 reps)

Barbell Curl (3 sets, 12-15 reps)

Dumbbell Palms-Up Curl (3 sets, 12-15 reps)
Friday: Upper Body Focused
On Fridays, Hardy completes an upper body workout routine consisting of six different exercises.
Here's the Friday routine:
Bent Over Barbell Row (2 sets, 10-15 reps) & (2 sets, 5-8 reps)

Floor Press (2 sets, 10-15 reps) & (2 sets, 5-8 reps)

Neutral Grip Pull Up (1 set, 10 reps) & (2 sets, until failure)

Push Press (1 set, 10 reps) & (2 sets, 5-8 reps)

Inverted Row (3 sets, 10 reps)

Plank (3 sets, 60 seconds)
Saturday and Sunday: Rest
The weekends are set aside for rest and recovery, allowing the body to heal and prepare for the next week's intense training schedule.
The Fundamentals of Hardy's Diet
Tom Hardy's diet revolves around the concepts of lean protein consumption and complex carbohydrates. These essential nutrients not only provide him with the energy required for his demanding roles but also aid in muscle growth and recovery. Hardy's diet has been adapted over time to suit the specific needs of each character he portrays.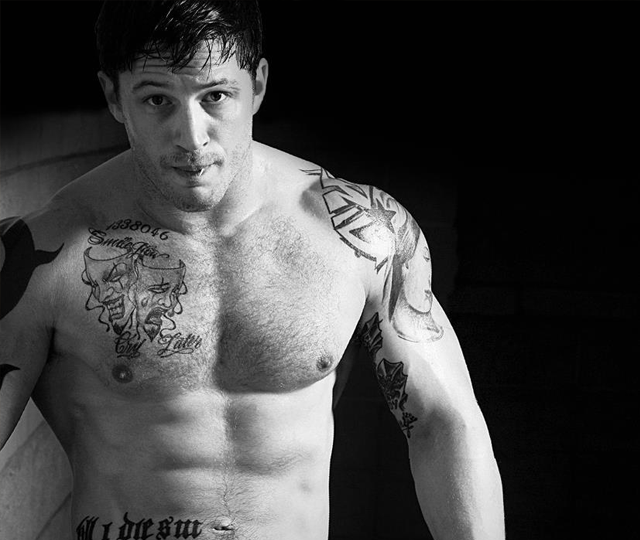 The Core Elements of Hardy's Diet
At the heart of Hardy's eating habits are six meals spread throughout the day, each serving a specific purpose. Here's a general outline of what he typically consumes:
Breakfast:

A veggie omelet with four egg whites and two full eggs, toasted Ezekiel bread with honey, and a cup of mixed fruits.

Mid-Morning Snack:

Grass-fed beef with white rice and green

vegetables.

Lunch

: A protein shake with two scoops of protein, peanut butter, and a banana.

Mid-Afternoon Snack

: Chicken breast with brown rice and green vegetables.

Dinner

: Tuna with preferred dressing, whole grain bread, lettuce, tomato, and green vegetables.

Pre-Bedtime Snack

: Cooked oats with blueberries and chia seeds, finished off with a casein protein shakes
Adapting to the Role
When Hardy had to bulk up for his role as Bane in "The Dark Knight Rises", his diet plan was adjusted accordingly. His meals were loaded with carbs, milk, protein shakes, and other supplements to help him gain weight. Speaking of supplements…
Recommended Supplements
Hardy's workout program is complemented by a set of supplements that provide the necessary nutrients for muscle growth and recovery. These include:
Pre-Workout

Whey Protein

Multivitamins

BCAAs
While the exact brands Hardy uses are unknown, we have some recommendations based on the type of supplements he takes.
Conclusion
There's no denying that Tom Hardy is a versatile actor, capable of transforming his body to fit the roles he plays. His workout routine and diet demonstrates a commitment to fitness and a disciplined approach to training. Whether you're an aspiring actor or someone looking to get fit, Hardy's workout routine provides an effective blueprint for achieving physical transformation.
Remember to consult your physician or a fitness professional when making drastic changes to your lifestyle. Fitness is a journey, not a destination, so take your time, and enjoy the ride!