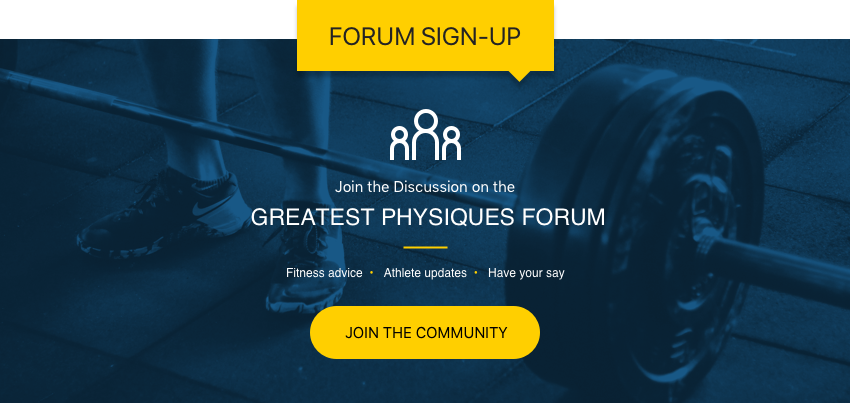 Your testosterone is a powerful hormone that affects almost every aspect of life.
A healthy hormone balance helps you experience a better sense of well-being[1]. You feel energized, muscle building becomes less difficult, you're strong, and your virility thrives.
Although you might not notice, well-balanced testosterone can even reduce the risk of major heart complications, obesity, and diabetes too. Put plainly, it's probably the most important hormone you have.
As a naturally occurring hormone, testosterone reacts to the environment you create. It's essential that you nail all the nutritional bases if you want to optimize your levels.
This is where Testosterone Boosters can be beneficial.
What are testosterone booster supplements?
Testosterone boosters are supplements designed to support natural hormone production.
They're filled with vitamins and minerals hand-picked to help encourage your body to make more T.
Most testosterone boosters are created using a similar backbone of ingredients.
These are usually the one's shown to have a close relationship with hormone health, such as the likes of vitamin D, zinc, and D-Aspartic Acid. A high-quality supplement should use well-evidenced ingredients.
Each formula you'll find will be unique, with ingredient numbers varying from the few to the many.
Some manufacturers prefer to take a streamlined approach to their products, while others like to add-in numerous supporting ingredients to expand their formula.
The best formulas are the ones with substantial evidence behind them.
What testosterone boosters are not is hormone replacement. They shouldn't be confused with synthetic testosterone or any anabolic steroid.
Testosterone boosters are a legal type, dietary support with a high-safety score, not a prescription drug.
Best Testosterone Booster supplements Currently On The Market
Below is a list of the best testosterone boosting supplements available. They have been hand-chosen by our review team based on their well-researched formulas, high-quality manufacturing, and overall value for money.
Here they are.
TestoFuel has spent years at the top of the testosterone booster field and continues to impress. Online reviews show it's a favorite among athletes and regular men alike, thanks to its well-researched, high-quality formula.
Testimonials range from first-time gym goers through to former Mr. Olympia champion and bodybuilding star Robby Robinson, showing just how diverse this product can be.
TestoFuel promises users increased muscle gain, energy, virility, and drive. Its well-researched formula is full of the better-researched testosterone boosting ingredients, which are supported with a double-hit of zinc courtesy of added Oyster extract.
Health-conscious men may also enjoy the fact that TestoFuel is 100% natural.
Well-researched
Potent doses
Smart four-capsule serving
High-quality manufacturing
No proprietary blends
All-natural
Manufactured to good practices in USA and UK FDA approved facilities
Only available direct from the manufacturer
Gelatin capsule
What we think
TestoFuel still stands the test of time as the leading testosterone booster in 2019.
Its potent, well-research formula is set up to support natural testosterone production, while simultaneously accelerating strength and muscle building.
But, it's clear TestoFuel isn't just for gym-goers. It's diverse enough to support all types of men.
We feel adding Oyster extract, which is one of most potent natural sources of zinc, is an innovative move for extra T protection – especially if you're athletic[2].
We haven't seen another testosterone booster do this yet.
TestoFuel is also all-natural and free from proprietary blends, meaning you know exactly what you're taking and when.
Given the amount of glowing reviews and testimonials online, it's easy to understand why TestoFuel continues to stand out from the crowd.
We're crowning it the best testosterone booster on the market in 2019.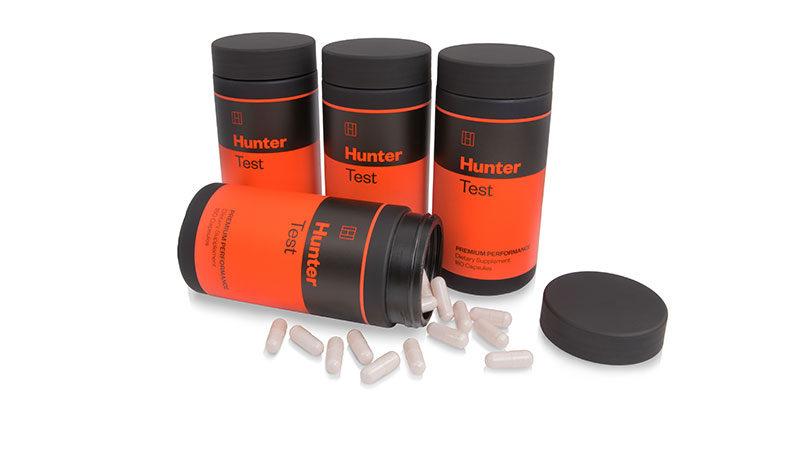 Hunter Test broke onto the market in late 2018 as a premium product promising to help busy men take control of their testosterone.
It's streamlined nine-part formula is designed to increase drive and strength, both mentally and physically, using potent servings of well-researched ingredients.
For us, Hunter Test own the most cutting-edge formula we've reviewed so far.
Hunter Test says it can give users the confidence to "turn heads and command respect in every room" – making it a favorite among ambitious businessmen and competitive entrepreneurs.
This testosterone booster is packed with the highest-grade ingredients we've seen, which are all soy, GMO, and gluten free.
Just like TestoFuel, Hunter Test is also free from proprietary blends.
Well-researched
High-grade ingredients
Streamlined up-to-date formula
No gluten, soy, or GMO
Natural – no synthetics or chemicals
Manufactured to good practices in USA and UK FDA approved facilities
Only available direct from manufacturer
Gelatin capsule
Premium price
What we think
Hunter Test features an up-to-date formula that's streamlined to maximize ingredient potency. We like seeing some of the main ingredients you'd expect, but with the added benefits of well-evidenced supporters.
It's clear Hunter Test isn't another run of the mill bodybuilding pill. This supplement is dedicated to improving both physical and mental performance, making it ideal for ambitious high achievers.
While Hunter Test is probably the most generously dosed supplement on this list, what impresses us most is its decision to disregard fillers.
It throws out some of the more recently disproven ingredients older testosterone boosters are still holding onto.
As a result, Hunter Test places in a very close second, beaten only by TestoFuel's reputation and affordability.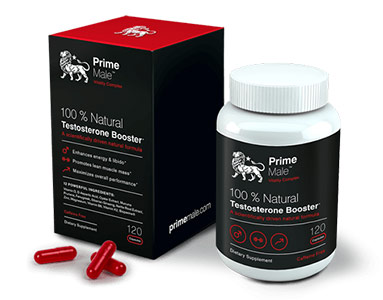 Experts estimate that your testosterone declines at around 1% per year once you hit age 30[3].
As a result, you may start experiencing energy drops, lost libido, and your youthful virility slipping away.
It can be alarming to find out that testosterone controls much more than our muscle mass and athleticism.
Prime Male understand this feeling and have created a dedicated testosterone booster for the man over 30.
It features an extensive 12-ingredient strong formula, designed to help you "side-step" the problems caused by low testosterone.
While it might not be as innovative as TestoFuel or Hunter Test, Prime Male's quality and angle put it in podium position.
Some good ingredients
Tailored for men over 30
Free from proprietary blends
All-natural formula
Manufactured to good practices in USA and UK FDA approved facilities
Affordable
Only available direct from manufacturer
Not optimally dosed
Gelatin capsule
Some less-optimal ingredients
What we think
Prime Male comfortably took third place because it remains one of the most high-quality supplements on the market.
Inside is a well-chosen, all-natural formula, free from synthetics and chemicals, specifically designed for men over 30.
Most of Prime Male's ingredients such as vitamin D3, D-AA, zinc and boron, have substantial evidence behind them.
Although, personally we'd have left one or two off the list. This may have opened an opportunity for more potent dosages per capsule, but they're still generous none-the-less.
We think Prime Male deserves its podium position and is a great choice for men 30+.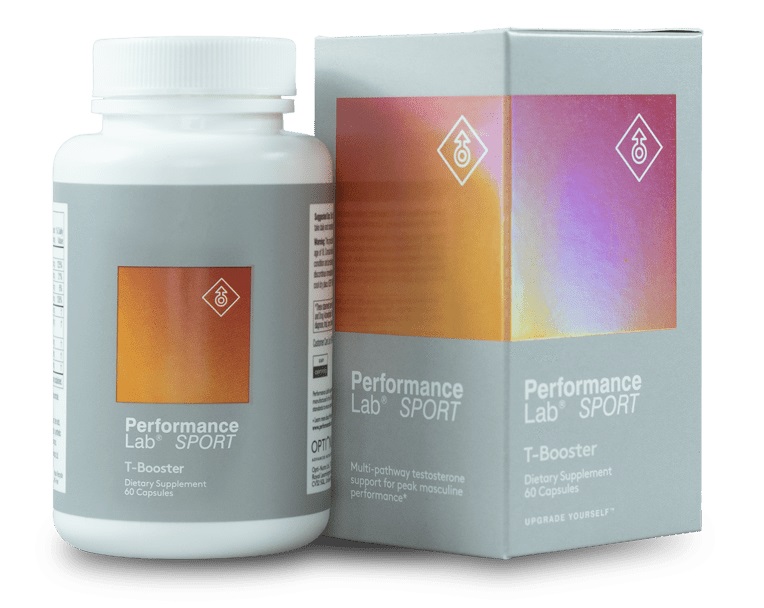 When people put the words testosterone and sport together, they're immediately drawn to the dark world of illegal performance enhancing hormones.
Yet, according to Performance Lab, their SPORT T-Booster is designed to help athletes harness the power of their natural testosterone productions, offering a safer and legal alternative to improving performance.
At only four-ingredients strong, SPORT T-Booster is by far the most streamlined formula on our list, but simplicity is its greatest asset.
SPORT T-Booster looks to supply athletes with nutrients that allow testosterone to work unhindered by improving production, reducing cortisol, and blocking estrogen.
While it doesn't offer an expansive ingredient profile like our top three, this supplement should provide straight to the point support.
All-natural
Well-researched
Potent doses
Streamlined formula
No soy, GMO, or gluten
Vegan
Free from proprietary blends
Only available direct from manufacturer
Not as many servings per bottle when taking 4 per day
Could provide extra mineral support
Only four ingredients may be an issue for some
What we think
Some might say the stripped-back four ingredient formula is a downside. Yet, we think this is what sets SPORT T-Booster apart from its competitors.
It keeps things straight to the point with a well-researched formula that includes potent doses.
Our team believe SPORT T-Booster to be one of the best options for athletes.
It puts all its efforts into boosting testosterone production naturally, blocking estrogen with luteolin, and reducing T-blocking stress via ashwagandha.
Given that both estrogen and stress-induced cortisol releases can inhibit testosterone from working properly, we don't think athlete supports come much better.
It's 100% natural and legal too.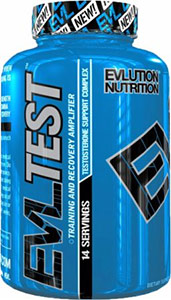 Before TestoFuel took the top spot, EVL Test was one of the go-to T boosters for bodybuilders.
It's still incredibly popular today, sporting good doses of D-AA, vitamin D, and zinc – three ingredients that have evidenced to help rejuvenate lower testosterone levels.
There are also added B vitamins to support metabolism, which could help improve energy in the case of deficiencies.
Although not all of EVL Test's components are proven to benefit hormone balance, we feel its main backbone of nutrients and affordability makes it deserve fifth place.
Free from proprietary blends
Some good ingredients
Added vitamins
Manufactured to high standard in FDA-approved facilities
Affordable
Available from multiple retailers
Not all ingredients proven
Serving suggestion not optimal
Older formula
What we think
EVL Test is a solid and well-rounded supplement filled with the key ingredients you'd expect to see.
Inside are the likes of D-Aspartic Acid, vitamin D, zinc, and magnesium, which could all work toward re-optimizing testosterone health.
You could also experience added energizing benefits from vitamin B6 thanks to its role in supporting metabolism.
There are still some disproven ingredients sitting on EVL Test's ingredient list, which suggests it could need a revamp to compete with the best in 2019.
We'd have also preferred to see a spread serving to avoid ingredient spikes. All in all, EVL Test presents a good, strong formula at an affordable price.
Why take Testosterone Boosters supplements?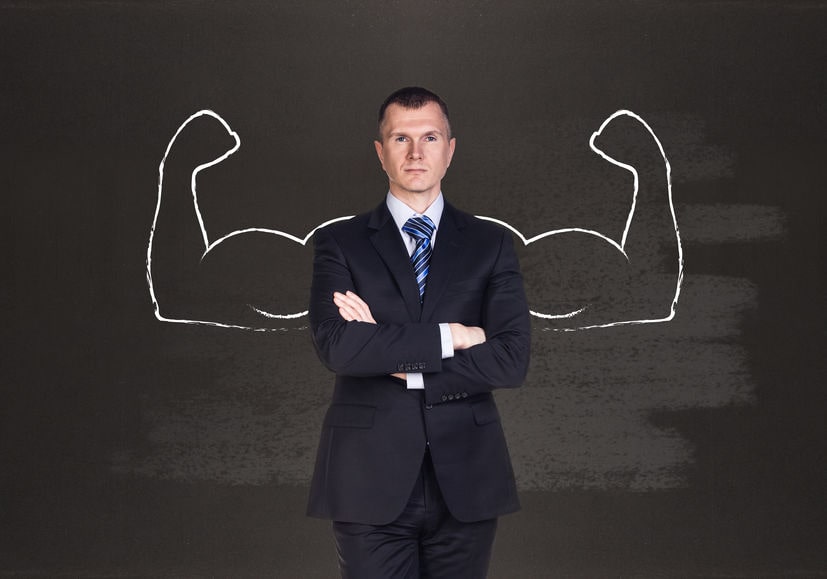 Testosterone is arguably the most paramount hormone every man possesses.
Physical strength, virility, and even mental health are all intrinsically connected to it; maintaining a healthy hormone balance is paramount for quality of life[4].
When your testosterone suffers, so does your entire health and wellbeing.
As a naturally occurring sex steroid, testosterone reacts to the world around it.
Nutrition especially plays a vital part in how well your T production functions, and the impact other hormones can have on it.
Testosterone boosters are designed to supply your body with T-benefiting nutrients and encourage thriving levels.
Some contain potent precursors that promote production, while others may help fight counteractive hormones like cortisol and estrogen.
Taking a booster could help bulletproof your nutrition and promote a healthier hormone balance.
See our guide on the benefits of increasing your testosterone levels.
Best Testosterone Booster ingredients
Ingredients are everything for a testosterone booster. It's what's inside that ultimately triggers changes inside your body, and without the right parts, a bad supplement simply cannot work.
Here is a list of the best testosterone booster ingredients to look for and why they matter.
1. D-Aspartic Acid
D-Aspartic Acid (D-AA) is a naturally occurring amino acid intrinsically connected to testosterone production.
It's said to influence the creation of luteinizing hormone, which travels from the pituitary gland to the testes and triggers testosterone production.
Numerous studies have shown that increasing your intake of D-AA can be beneficial at boosting T and fertility in testosterone deficient men[5][6].
Research also suggests D-AA could help men improve muscle mass when paired with a strength training program[7].
Until recently it was believed that D-AA could help increase testosterone production in men across the board.
However, according to more recent research, it might only be beneficial at boosting testosterone if your levels are deficient. You could still notice a difference in muscle building though.
2. Vitamin D3
Studies show a clear correlation between vitamin D deficiency and low T[8].
Back in 2012 scientists also estimated that around 50% of the planet's population don't get enough of the nutrient[9].
Fortunately, taking a vitamin D rich supplement may solve the issue.
One study saw that when men with both vitamin D and testosterone deficiency were given a daily D3 supplement, they increased their T levels by 20% in a year[10].
Experts also suggest that boosting vitamin D levels could hike-up additional health markers, including improved sperm quality, reduced depression, and lower risk of heart disease[11][12][13].
Taking vitamin D appears to offer the most benefit if you have a deficiency.
3. Zinc
Zinc (Zn) is a dietary mineral commonly found in foods such as shellfish, meat, and beans, with a whole host of biological functions.
Just like vitamin D, deficiencies in zinc are also correlated to low testosterone, making it an integral nutrient for men[14].
Studies suggest that taking a zinc supplement could help you improve testosterone levels if your Zn status is already low.
One of them showed that taking 30 mg per day showed increased levels of free testosterone, which is the unbound, most bioavailable type[15].
Another carried out on wrestlers suggests that zinc can be a powerful tool for protecting testosterone levels during extended bouts of hard exercises – making it ideal for athletes[16].
Again, Zn may only help boost hormones if you're deficient in the mineral[17].
4. Ashwagandha
Ashwagandha is an herb that's been part of ancient medicine for thousands of years.
As an adaptogen, it helps your body adapt to stress and anxiety, which cultures knew generations before modern science proved it[18][19][20].
Experts suggest that it might be these stress-busting qualities that help ashwagandha block cortisol and allow testosterone to thrive.
Recent research suggests that supplementing with ashwagandha helped one group of men significantly boost their testosterone in just eight weeks, whereas another improved fertility too[21][22].
Other evidence shows it could even benefit your ability to build muscle and burn fat[23][24].
5. DHEA
Dehydroepiandrosterone (DHEA) is a hormone produced naturally inside your body.
It plays a part in helping manage testosterone and controlling estrogen, which is why it's popular among male hormone supplements.
Some studies suggest that DHEA does increase testosterone in comparison to taking a placebo.
There seems to be a decent amount of evidence showing 50-100 mg per day to be an optimal amount, with potential increases hitting the 20% mark[25][26][27].
Be careful using any product containing DHEA if you are a tested athlete as it is part of the World Anti-Doping Agency prohibited list[28].
Being flagged for DHEA could have a lasting impact on your competitive career.
The effectiveness of DHEA is still unclear as other studies saw no beneficial results[29][30].
6. Boron
Boron is a natural supplement that's found in abundance all around the world. It's easily available in food like apples, nuts, and salt, and is even used in manufacturing certain products.
It's thought that boron plays a part in the production of both testosterone and estradiol.
According to one extensive review, supplementing with six milligrams for one week could boost testosterone by 25%[31].
It also looked to help turn bound testosterone into bioavailable free testosterone, as well as cutting estradiol levels by almost 50%.
Boron could be most beneficial to men with low testosterone if an effective dose is achieved[32][33].
7. Indole-3-Carbinol
I-3-C is an aromatase inhibitor, meaning it may be beneficial in stopping the overproduction of estrogen, the female sex hormones.
When estrogen is created too freely, it can hold back and create a negative hormone imbalance.
I-3-C is said to reduce female sex hormone production by inhibiting sex-hormone-binding globulin, which in turn allows for healthier levels of testosterone[34].
8. Asian Ginseng
Another herb with roots in ancient medicine, Asian ginseng has been used in Chinese medicine for hundreds of years.
Yet, it's also shown promise in helping modern men boost testosterone, alongside enhancing sperm quality and sexual function.
According to one extensive review from 2013, Asian ginseng could augment levels of both free and total testosterone, which unfortunately can't be said for its American cousin[35].
If you see ginseng on the side of a testosterone booster, make sure it's the Asian strain. American and Siberian ginseng are not effective at improving testosterone levels.
Usage and dosage
Usage and dosage of testosterone booster supplements usually varies between products.
After all, each product has a unique formula, and manufacturers have different guidelines they feel makes their supplement work optimally.
However, most testosterone booster supplements contain capsules with the ingredient inside.
This allows users to conveniently swallow specific amounts of each nutrient, which they can track by noting how many capsules they take.
The optimal way to take capsules is in a spread serving. Otherwise users risk experiencing an ingredient spike, which could be uncomfortable, and won't provide steady support through the day.
With a spread serving you provide the body with a constant stream of ingredients, instead of a large single dose.
As supplement reviewers, we always prefer to see a split serving over one large dose.
Manufacturer's might also advise you take your testosterone booster before a meal or snack. This is to help aid digestion and the absorption of certain vitamins and minerals.
Vitamin D and K, for example, are fat soluble vitamins, so the fat in your food could help the body utilize them better.
It is also a convenient way to spread servings out throughout the day – it's always easier to remember to take your capsules with a main meal.
Testosterone Booster benefits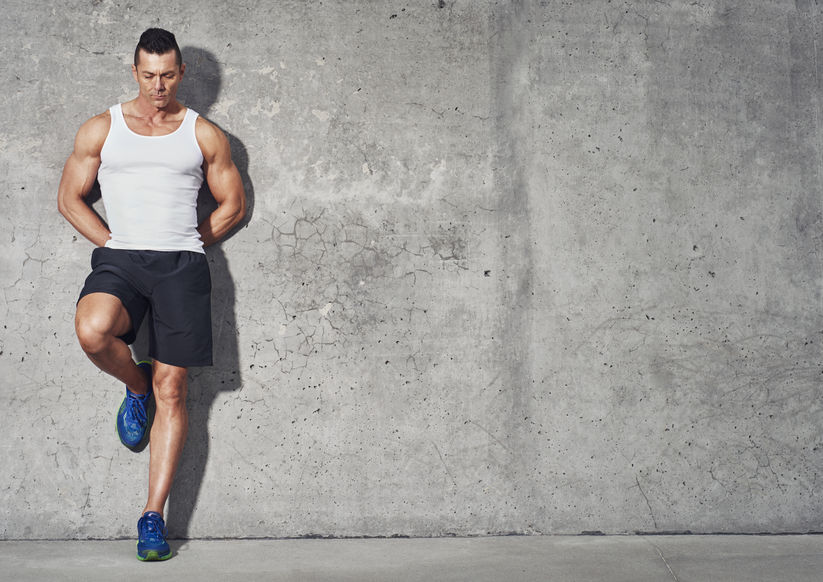 Taking a testosterone booster can provide you with numerous benefits. Here are some of the many reasons why men gravitate toward hormone support supplements.
1. Convenience
Taking less than a handful of capsules each day can be more convenient than taking multiple separate supplements.
You only need to rely on remembering one bottle and there's no missed doses by forgetting to other different bottles.
Testosterone boosters can also provide convenient nutritional support to your diet, so you don't have to be concerned about sourcing a certain number of different foods every day.
Using these supplements can conveniently fill the cracks that might appear in your nutrition if you accidentally miss foods rich in vitamin D or zinc, for example, and can supply other harder to source ingredients like D-Aspartic Acid.
2. Legal
Testosterone boosting supplements are legal dietary aids designed to help men optimize their hormonal health.
They are not synthetic anabolic steroids and are completely legal to buy, own, and take in the eyes of the law.
You can purchase a testosterone booster online without breaking any law and should even be able to travel internationally them.
On the other hand, actual synthetic steroids bought without a prescription are illegal to own and distribute.
Not only is it dangerous to do, but abusing and trafficking steroids such as synthetic testosterone could land you with a permanent criminal record.
Testosterone boosters offer a safer, legal alternative to support your natural hormone production.
Remember to check with your sports governing bodies before using DHEA – more info above.
3.  Researched
Another advantage of taking a high-quality testosterone booster is that the research is already done for you.
If you're a busy man, you might not have the time to sit and investigate hundreds of scientific journals and articles to find vitamins, minerals, and compounds that could help your hormone health.
The manufacturer's behind the best testosterone boosters do the hard work for you, finding the right ingredients for the task and their optimal dose.
As a buyer, you can let these companies do the extensive research for you first, while you take much less time looking at the studies behind their chosen ingredients.
A good testosterone booster will always show the studies used on their website.
4. Safety
Not only is taking synthetic steroids without a prescription illegal, it's dangerous.
Abusing anabolic steroids can have serious side effects and may even result in death[36].
Some side effects of abusing testosterone include; acne, infertility, depression, anxiety, bouts of rage, aggression, heart disease, and testicular atrophy.
Many of the possible side effects can become irreversible too. For example, there's a possibility you'll permanently stop your natural testosterone production, meaning that once you stop taking T you won't be able to create your own.
Testosterone boosters are dietary aids that do not pose threats as taking a synthetic hormone. As a result, they can be a much safer alternative than abusing anabolic steroids.
Side effects
Most men take testosterone boosters without experiencing any side effects. But, as with any supplement, there is a chance you could have an adverse reaction – even if the risk is minimal.
Rare but reported side effects include:
Headache
Nausea
Stomachache
Poor sleep
Stop taking any supplement if you sense it's causing side effects. Speak to your doctor and show them the product.
Testosterone Booster FAQs.
Do Testosterone Boosters really work?
Well-researched, legitimate testosterone boosters can work, based on the effectiveness of the ingredients inside. However, users should be realistic about their expectations. Low-quality supplements that lack substantial probably won't work, which is why it's important to seek out a reputable brand.
What is the best Testosterone Booster?
The best Testosterone Booster is one with a thoroughly researched formula and evidence to support each ingredient. Some of the best Testosterone Boosters typically include ingredients like D-AA, vitamin D, zinc, and ashwagandha, which have all been tested in lab conditions and shown to influence testosterone in either deficient or healthy men.
What are the benefits of taking Testosterone Boosters?
Potential benefits include: increased energy, better concentration, enhanced muscle building, increased libido, better sexual function.
Do Testosterone Boosters help sexually?
Certain Testosterone Boosters contain ingredients which could improve your sex drive. However, they are not intended to treat conditions such as erectile dysfunction.
What foods kill your testosterone?
Foods that promote too much estrogen can have a negative impact on testosterone levels. Avoid overconsuming; cheese, alcohol, processed-gains, sugar, chocolate, and yogurt.
What is the best Testosterone Booster in the market?
As we discovered, the best t-boosters are: 1) TestoFuel 2) Hunter Test 3) Prime Male 4) Performance Lab SPORT T-Booster 5) EVL Test
Our conclusion
A high-quality testosterone booster could help optimize hormone production. In this review we've covered the top five products on the market that we feel have the best potential benefits.
We based our opinion on how well each formula was balanced, the research behind it, and its prospective effectiveness.
Given that cost can factor into the decision-making process of buying a new supplement, we considered each pick's value for money too.
Quality is always a concern when choosing the right testosterone booster. That's why each of the best testosterone boosters in this review are manufactured to a high-standard.
We purposefully only reviewed products created in an FDA approved facility and all five were produced in either the US or UK too.
Our review team understand the importance of safety and risking cross-contamination from low-quality manufacturing isn't an option.
TestoFuel took the top spot based on all-round performance and effectiveness. Its ingredient profile is incredibly well-balanced, diverse, and researched.
Although Hunter Test may be more cutting-edge, the overwhelming amount of positive reviews and testimonials for TestoFuel shows it's still the market leader.
It is also more affordable too, which might be better if you're on a budget. However, we'd recommend Hunter Test to men who can afford to pay a little extra for premium quality.