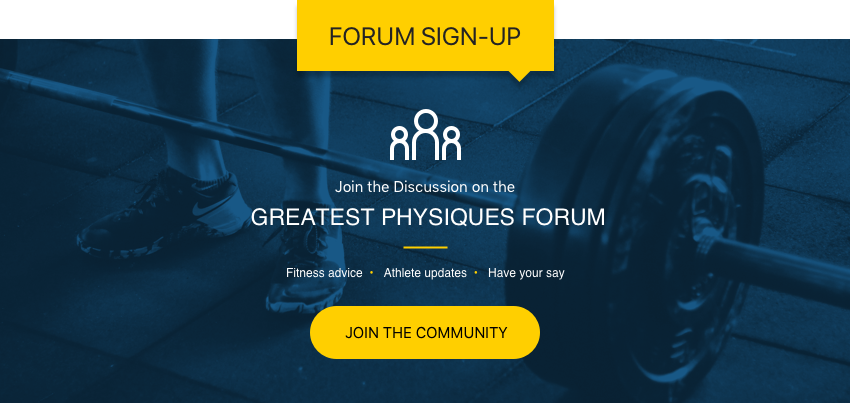 Welcome to the Greatest Physiques' guide to the very finest fat-burning supplements money can buy today! This guide is constantly updated to bring you the latest and greatest fat burner information brought to you from our team of health and fitness enthusiasts.
We scour the market and test a huge range of products, comparing them against each other to find the most effective fat burners for the best value. We don't want you buying supplements which won't have much effect or being ripped off on price, so check our best list for the best products!
What is a fat burner?

Fat burners are a popular type of supplement, often delivered in pill form (though sometimes powder), which contain ingredients that help to burn off body fat quicker. These ingredients, often derived from plants and foods, have various compounds which have been shown to increase the body's fat burning potential (detailed in the reviews below).
These ingredients target fat cells and generate thermogenic reactions in your body which could have the effect of less fat. It's important to pick supplements with ingredients that have been supported by recent scientific research as many supplements can contain ingredients that have little or no effect.
Obviously, all products will include different ingredients, in different amounts, which means you need to keep on eye on what you're taking and what you're buying. We'll handily list every main ingredient and show you the amounts, so you can make an informed choice before making any purchases.
The best fat burner supplements in 2020
So, now you know exactly what to look for, let's get started. Here are the five pack leaders in 2020.
Why take fat burners?
There are many reasons why you might want to consider fat burner supplements, the most obvious being that you want to lose a few pounds. Ingredients like cayenne pepper, glucomannan and caffeine are common in most fat burners and can help you burn fat faster when taken with a healthy diet and exercise regime.
Common benefits of taking fat burners could include increasing your metabolic rate, turning your body fat into fuel and preventing you from feeling hungry so you eat less calories. Let's take a look at common fat-burning ingredients and how they could help reduce your waist size.
Best fat burner ingredients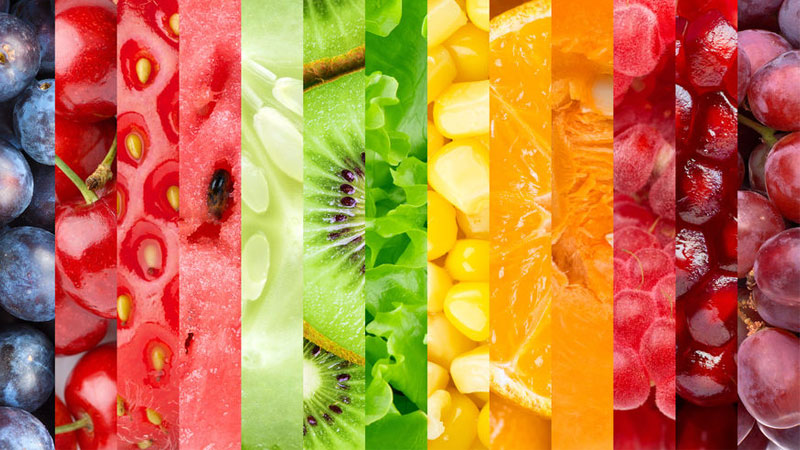 1. Cayenne Pepper Extract
If you're a fan of spicy food, you'll be familiar with cayenne peppers. A member of the chili pepper family, they have been grown and used for food and medicinal purposes for hundreds of years. They boast antioxidant properties, add a bit of fire to any dish but crucially, have been linked to increased metabolism and calorie loss [1].
There's also some evidence to suggest that it could help you beat hunger by lowering the creation of the hormone ghrelin, meaning you could eat less food further reducing your calorie intake[2].
2. Glucomannan
Glucomannan is a familiar sight on the ingredients label of many fat burners and that's because this dietary fiber is thought to have many fat burning benefits. It has been observed that glucomannan could absorb water from your intestines, making you feel full and preventing overeating[3].
Obviously, one of the biggest contributors to weight gain is excessive snacking or large portions, so feeling full for longer can help to eliminate the desire to consume too many calories. Glucomannan itself is also low in calories, making it a great all-round choice for any fat burners.
3. Green Tea Extract
Green tea is a fantastic, tasty drink and is becoming a key ingredient in many supplements thanks to its antioxidant ability. It is a popular additive in many fat-burning supplements as it is thought to have several benefits for trimming the fat.
Green tea is filled with catechins and caffeine, substances which have been linked to fat burning[4]. Catechins are antioxidants which have been shown in some studies to decrease body fat levels – and as a result, they'll hopefully give you a slimmer waist.[5]
4. Caffeine
Wonderful coffee, where would we be without it? The world's favourite hot drink is well known for its ability to wake you up and get you through a busy day, but it also has the potential to help you burn fat.
Coffee does this thanks to caffeine. Each coffee bean has a high concentration of the drug, and it has been shown in many studies to help burn fat by increasing your metabolic rate[6] and by sending signals to your fat cells to instruct them to break down[7].
You'll generally see caffeine in the ingredients list on many fat burners and these are the reasons why.
5. Vitamin D
Vitamin D is found in various foods (fish, mushrooms, eggs and more) and we also get a large dose of it from sunlight. With many people not eating the right diets and not spending enough time in the sun, it can be hard for lots of us to keep vitamin D levels at their optimal levels.
There are various vitamin D supplements, and that includes fat-burning supplements. It has been shown that those with lower levels of vitamin D can have a higher body fat percentage[8], which is why many fat burners include a large amount it.
How to use fat burner supplements
As we've mentioned, fat-burning supplements tend to come in capsule (or pill) form, and less frequently as a powder.
Advice on how to take fat burners will vary per product, but you will generally be instructed to take a certain number of capsules per day, usually before meals and with water.
We tend to prefer supplements that spread the servings right through the day, keeping the ingredients in your system consistently and evenly.
Many manufacturers advise taking their fat burner around 30 minutes before you eat. Doing this creates a chance for any appetite-suppressing ingredients to take full effect and stop you overeating.
That being said, it's important to read the instructions for each product carefully. Follow their guidance should ensure you get the maximum benefit.
Fat burner benefits
The overarching benefit of fat burners is exactly as their name suggests – faster fat loss. However, there's a lot of other nuances at play to get you to that end goal.
Increased fat mobilization
Certain ingredients inside fat burners are shown to increase fat cell mobilization. This is the process of breaking down fat cells into fuel, ready to be burned for human energy.
One way they can do this by triggering the release of hormones that instruct fat cells to break down their contents. Caffeine, for example, stimulates the nervous system and increases blood levels of adrenaline – a fat-breakdown-promoting neurotransmitter[9].
The other is by inhibiting enzymes that hold fat-breakdown-promoting hormones like adrenaline back. Green tea's main catechin EGCG, for example, restricts enzymes that break down norepinephrine[10].
When your levels of hormones like adrenaline increase, fat mobilization does too. Fat cells are turned into useable fuel much quicker.
Even while you're resting, your body is still performing millions of functions. Each one requires a certain amount of energy too which comes from calories. How fast you burn through these calories is your metabolic rate.
A high-quality fat burner usually contains compounds that speed up your metabolism. As a result, you'll naturally use up more calories per day – even when resting.
Most of these compounds are known as thermogenics because they raise your body temperature. You've probably already felt this phenomenon if you've ever tucked into a red-hot cayenne pepper.
The active compounds inside quickly stimulate your central nervous system and you start to heat up. It might not be by much, but a few degrees still make a difference.
You shouldn't be able to tell this is happening after taking a fat burner. However, your body craves balance and will do everything it can to return to normal.
To get you back to baseline, your body will need extra energy. So, your metabolism gets a boost to help unlock this fuel from calories.
Keeping control of your appetite is one of the hardest parts of fat loss. Even if your exercise routine is the best is can be, it's pretty much impossible to outwork a bad diet.
The problem is that cravings can strike at any moment. Restricting your calories makes hunger more likely to rear its head as well. Anybody who has tried to diet knows this feeling all too well.
Fat burner manufacturers pre-empt this and add appetite suppressors to their formulas. After all, their products can only work to their maximum effectiveness if their users don't overeat. Supplements can't override a calorie surplus – that's just science.
Glucomannan is the most common appetite suppressant inside fat burner.  Yet, other ingredients like cayenne also have a track record of curbing cravings[11].
Energy can also be hard to maintain when dieting. Whenever you start to restrict calories, your body can switch into conservation mode and slow things down. You might start feeling lethargic and less motivated to hit that workout you promised you would.
Naturally, feeling flat isn't helpful for fat loss. It's all your fidgeting and exercising that burns the most calories – not sitting around.
Many fat burners contain sensible amounts of stimulants to support energy levels. Although they're not actual food calories, they can help your body feel awake and your mind alert. Dieters might find that stimulants help them maintain their usual activity levels.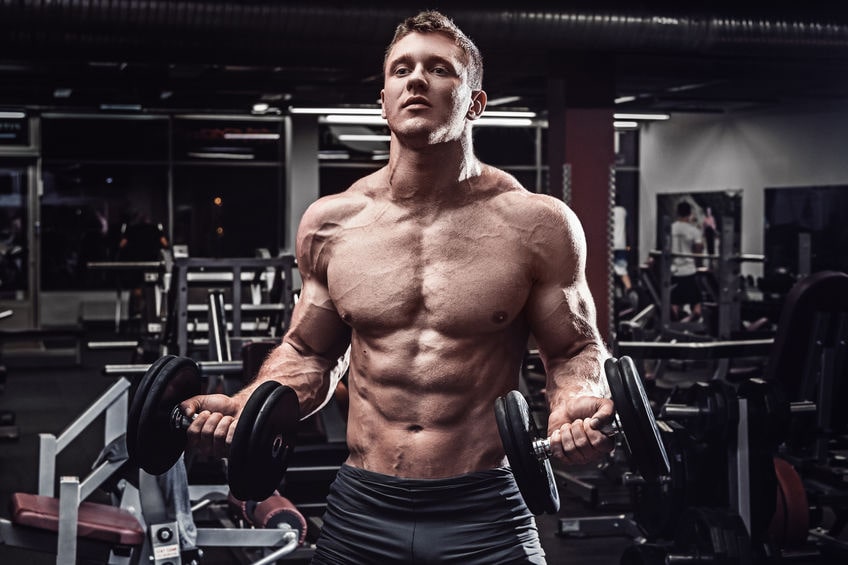 Fat burner side effects
Most people can use a high-quality fat burner without side effects. If they're made by a reputable brand and use well-researched doses, the chances of adverse effects are minuscule.
But, it's always important to check the ingredient label. If you're allergic to anything on there, don't take the product.
Caffeine sensitive people should also look for a stimulant-free fat burner. Although most brands use an amount that's considered safe, you might want to test a smaller serving first.
Taking too much caffeine always runs the risk of making you feel jittery and unable to sleep. You might also experience stomach upsets, headaches, and nausea.
Best fat burner FAQs
Do fat burners work?
Because there are so many products, it's impossible to say fat burners work across the board. What we can confirm though is that many of their ingredients are proven to work. So, if a fat burner has the right supporting science, it's more likely to be effective.
For a fat burner to work, one thing has to always be in place – a calorie deficit. If you're not eating fewer calories than your body needs, it won't turn to your fat stores for fuel. It'll use the calories you've eaten instead.
When should I take a fat burner?
You'll ideally take a fat burner before your main meals through the day. This way the appetite supressing ingredients should be able to help stop you overeating.
Another reason to spread your fat burner capsules through the day is to avoid ingredient spikes. You won't get a hit of stimulants in one go, and you'll supply your body with a steady flow of nutrients.
 How can I lose my stomach fat?
Unsightly stomach fat is usually the kind we want to lose the most. Unfortunately, though, it can be one of the last to go.
To lose your stomach fat you need to be consistent with both your diet and workouts. Eat slightly fewer calories than your daily needs, lift weights, and be patient.
A fat burner could help by boosting your metabolism and unlocking fat cells. Some of their ingredients like green tea are proven to target unwanted belly fat too [12].
What are the best fat burners?
The best fat burners are the ones with proven ingredients inside. There are a lot of scientific studies looking at these, so the top-tier supplements always have evidence to back them up.
Do fat burners have side effects?
You shouldn't experience side effects from taking a fat burner that's high quality. Most dietary supplements are made by reputable companies who don't overfill their capsules.
However, people have reported side effects from some ingredients. Excess stimulants could increase your heart rate, upset your stomach, cause headaches, and make you jittery. Try a smaller dose if you're sensitive to them.
Our conclusion
Fat burners are a popular choice for people wanting to boost their fat loss. They can trigger thermogenic reactions inside your body, bolster energy levels, and even improve how well your body can unlock fat for fuel. Some can also help you control hunger, an essential part of fat loss success.
Adding a fat burner into your weight loss routine is simple too. Almost all of them are sold as capsules, so it only takes a second out of your day to swallow one. You don't need to do anything else apart from let the ingredients get to work.
A high-quality fat burner could take you closer to your goals. But you need to set the right environment for it to work. So, you still need to put in the hard work and control your calories. Going to the gym and exercising is important too, if you're able.
---