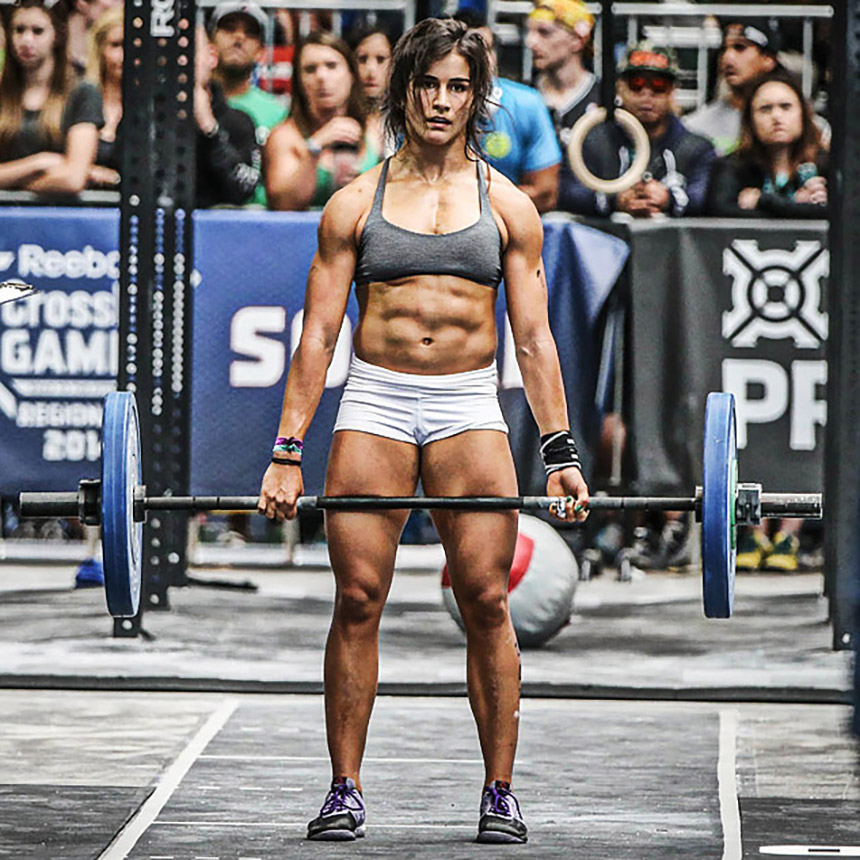 Lauren Fisher
Crossfit Athlete
Lauren Fisher has become increasing popular as one of the youngest CrossFit athletes to have been featured in the grueling sport that is CrossFit. The 5,5ft, Lil Fish, as she's known by her friends, is by no means little in strength or passion.
She's represented her country in the Olympics for Team UAS in Olympic Weightlifting where she won her weight class of 63kg in 2014, as well as finishing 9th place in the Reebok Games the very same year.
Having inspired thousands of young women everywhere to take up a healthier approach to being strong and fit, Lauren continues to strive towards her goals of winning a CrossFit title, and more Olympic medals for her country.
This is her story:
---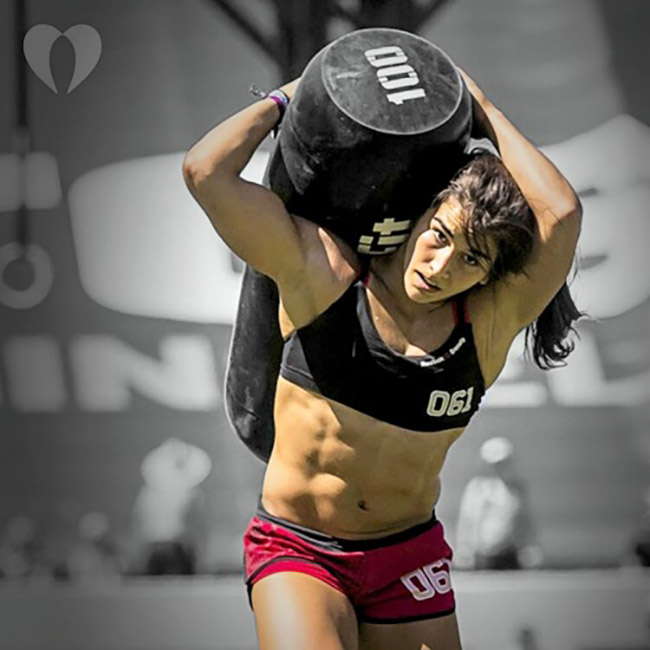 Athlete Statistics
Full Name: Lauren Fisher
Weight
Height
Year of Birth
Nationality
135 - 145lbs (61.2 - 65.8kg)
5'5" (165cm)
1994
American
Profession
Alias
Era
Crossfit Athlete
Lil Fish
2010
| | |
| --- | --- |
| Weight | 135 - 145lbs (61.2 - 65.8kg) |
| Height | 5'5" (165cm) |
| Year of Birth | 1994 |
| Nationality | American |
| Profession | Crossfit Athlete |
| Alias | Lil Fish |
| Era | 2010 |
---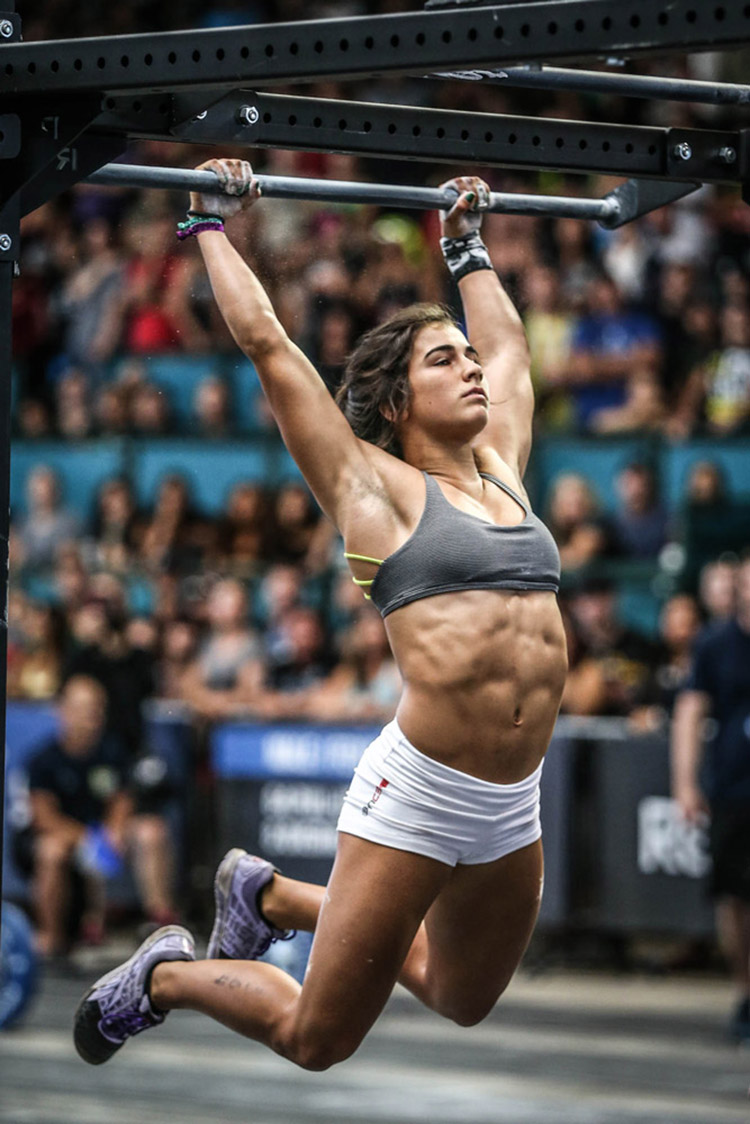 Accomplishments
Barbell Stats
Squat290lbs
Front Squat255lbs
Clean & Jerk235lbs
Snatch170lbs
Deadlift325lbs
Press115lbs
WOD Times
Fran 2:37
Filthy 50
Pullups 50
400m 1:05
500m Row 1:44
Favorite: Girl Diane
Least Favorite Girl: Jackie
Career Highlights
2016
CrossFit Games25th
California Regionals1st
2015
CrossFit Games (Team)13th (Invictus)
California Regionals12th
2014
SoCal Regionals 3rd
CrossFit Games 9th
USA Weightlifting National Junior Championships Best Lifter
2014
USAW Junior National Champion – 63kg
2012
NorCal Regionals 12th
CrossFit Games5th
2011
CrossFit Games5th
Central East Regionals1st
2010
Games5th
Central East Regionals
---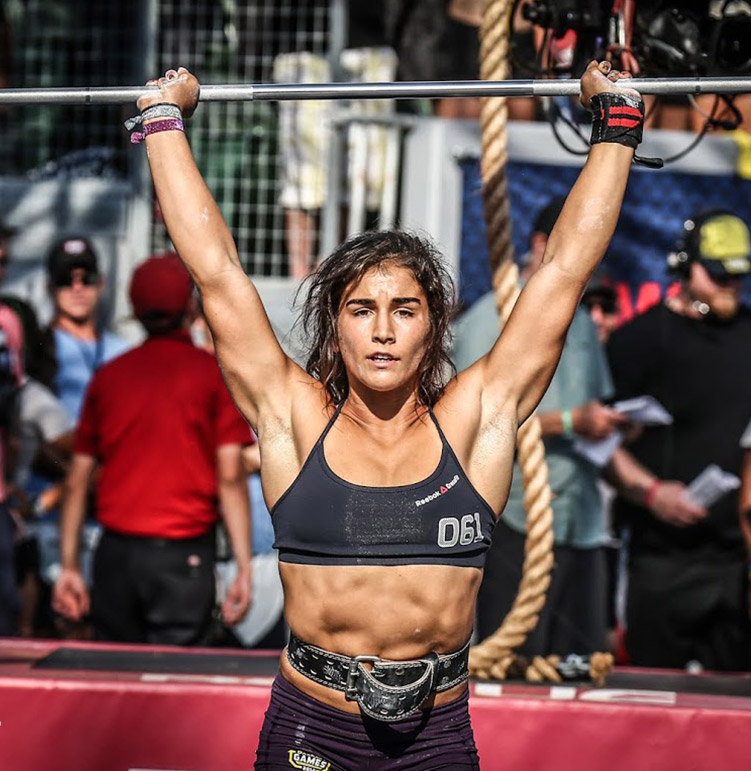 Biography
From Basketball To CrossFit
Lauren Fisher, AKA. Lil Fish has become known for being one of the best, and youngest CrossFit athletes the sport has ever seen. Her ability to clean-and-jerk huge amounts of weight over her small but powerful frame has impressed millions around the globe.
Apart from being a professional CrossFit athlete, she's also represented her country in the 2014 Olympics Junior Weightlifting competition. She also a back-to-back state champion basketball player when she studied at St. Mary's High School in California, Lil Fish was also a member of the school's mythical National Championship team.
It all started back when she was 14 years old in high school when she was a freshman basketball player at St. Mary's, Stockton, California. At this time she started CrossFit and took off with a head start when her team won two state championships and a national title.
As an 18 year old senior, Lauren soon qualified for the CrossFit Northern California Regionals and finished 12th overall, considering her age compared to other senior athletes, this was quite and achievement for such a young athlete.
Olympic Junior Champion
By the time she was just 22 years old, Lauren Fisher established herself as one of the country's most popular and hopeful CrossFit athletes. She finished 9th overall at the 2014 Reebok CrossFit Games and won the USA Weightlifting Junior National Championship with Team USA (Women's 63kg weight class) that same year.
In 2013 and 2015, Lauren competed in the CrossFit Games as a member of the SoCal Team, Invictus, and again in 2016, where Lauren placed 1st at the California Regionals.
Lil Fish has always been inspired by the other women in CrossFit, it's the strength and size and the community of healthy women that made her ditch basketball at San Diego University, and focus on CrssFit full time.
She trains twice a day, first thing in the morning, and again in the evening. A life of a CrossFit athlete is hard and grueling, but Lauren loves what she does.
Incredible Work Rate
An old roommate in college once said to Lauren she didn't understand why she trained so much, This is what Lauren had to say;