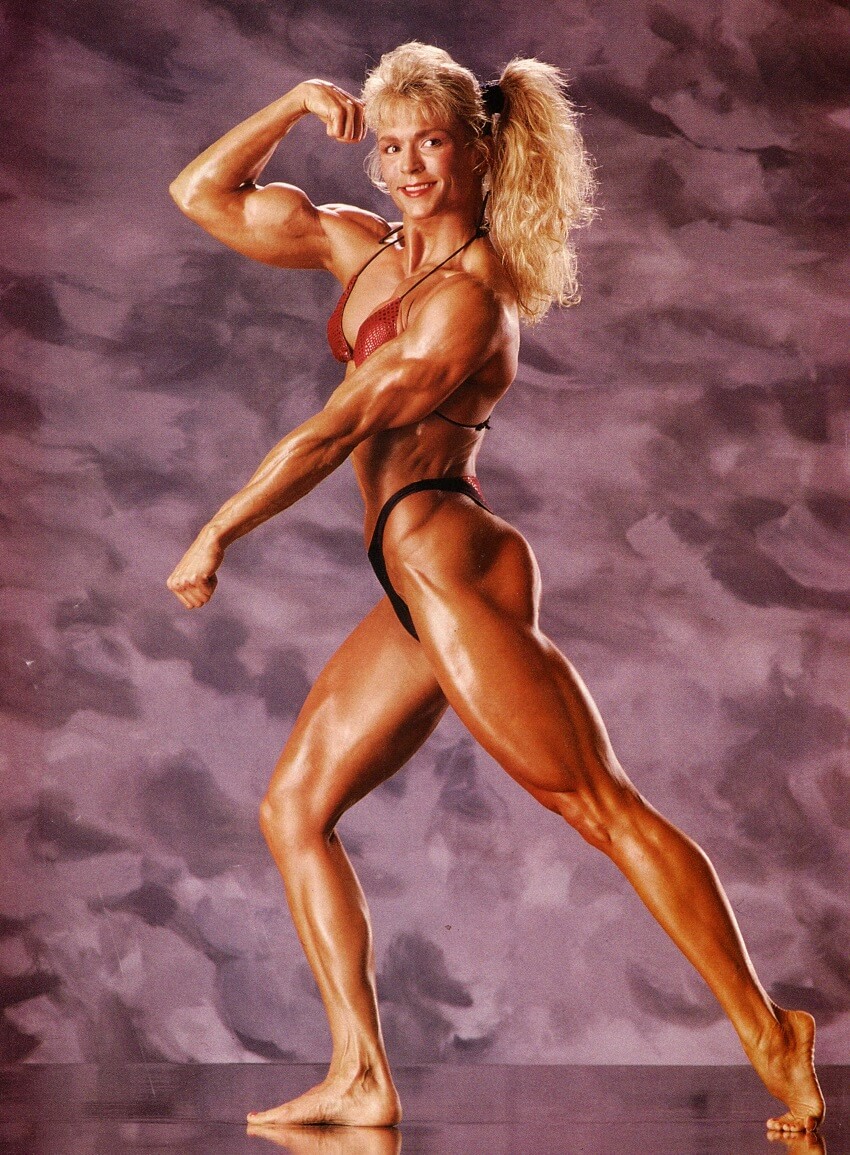 Tonya Knight
Professional Bodybuilder
Tonya Knight is a former professional bodybuilder from the United States of America. Throughout the '80s and early '90s, Tonya earned a reputation as one of the best female bodybuilders, competing alongside the likes of Anja Schreiner and Cory Everson.
She won shows such as the 1991 Ms. International and IFBB Grand Prix Italy, along with gracing TV screens as an American Gladiator.
Even though she doesn't compete anymore, Tonya's still very much involved in the fitness lifestyle, looking leaner and stronger than ever. This is her story:
---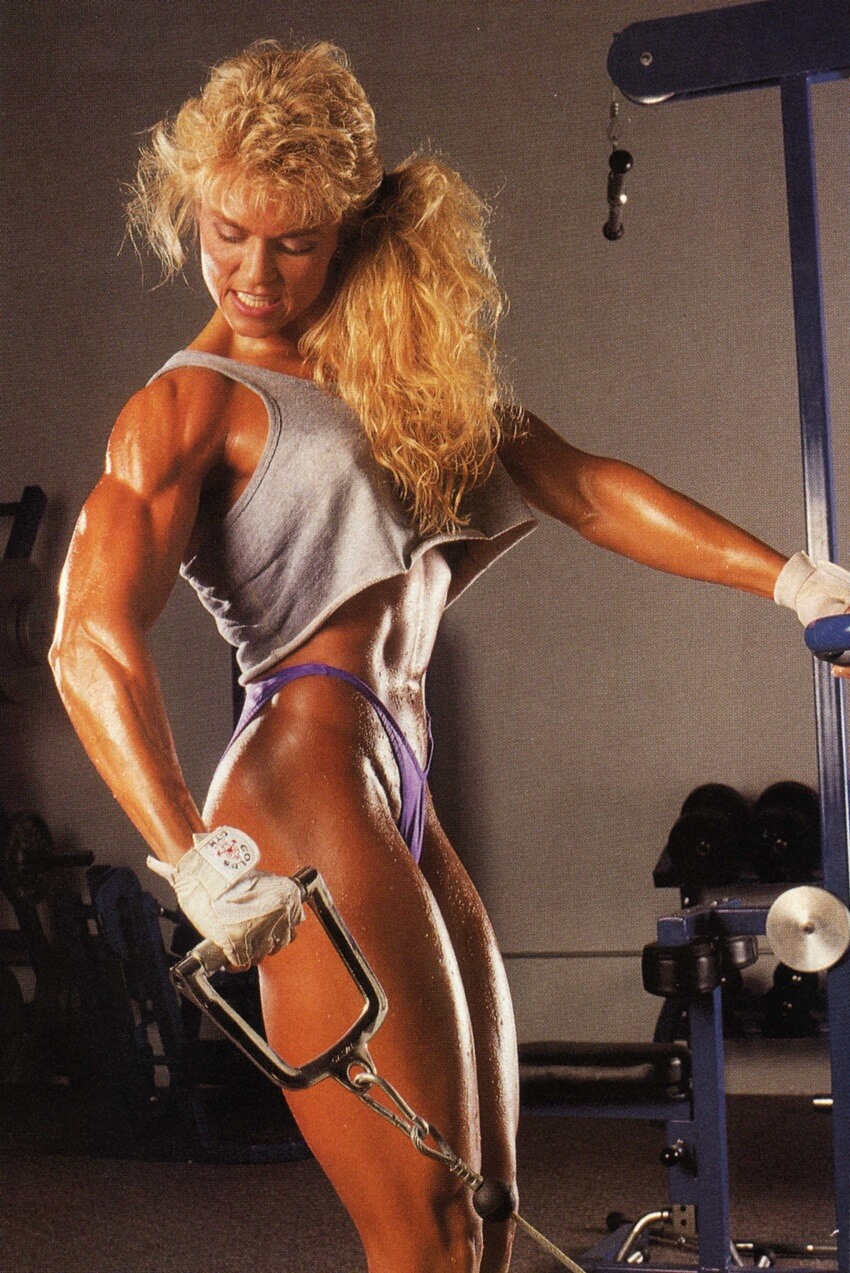 Athlete Statistics
Full Name: Tonya Knight
Weight
Height
Age
Date of Birth
155 - 165lbs (70.3 - 74.8kg)
5'8" (172.5cm)
57
March 24, 1966
Nationality
Profession
Era
American
Professional Bodybuilder
1980, 1990
| | |
| --- | --- |
| Weight | 155 - 165lbs (70.3 - 74.8kg) |
| Height | 5'8" (172.5cm) |
| Age | 57 |
| Date of Birth | March 24, 1966 |
| Nationality | American |
| Profession | Professional Bodybuilder |
| Era | 1980, 1990 |
---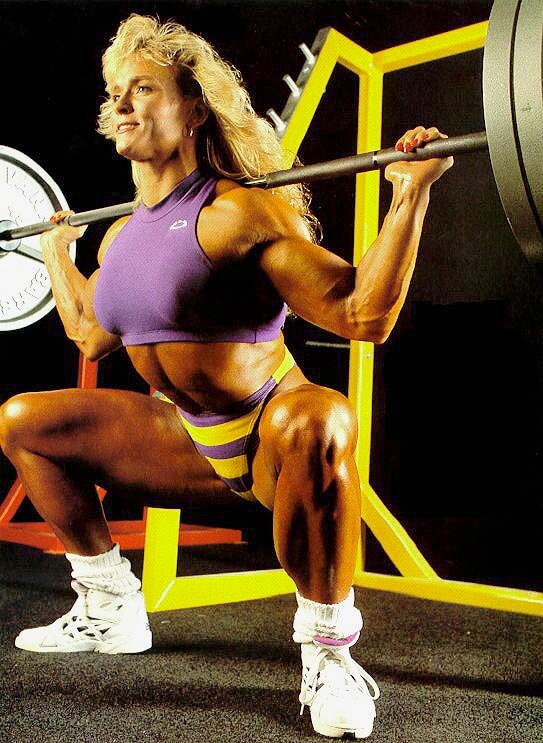 Accomplishments
Tonya's Show History
1984 NPC USA Championship – 11th place
1985 NPC USA Championship – 6th place
1986 NPC USA Championship – 4th place
1988 Pro World Championship – 5th place
1988 IFBB Ms. Olympia – 4th place (later disqualified)
1989 Ms. International – 1st place (later disqualified)
1991 IFBB Grand Prix Italy – 1st place
1991 Ms. International – 1st place
1992 Ms. International – 6th place
1993 Jan Tana Classic – 3rd place
---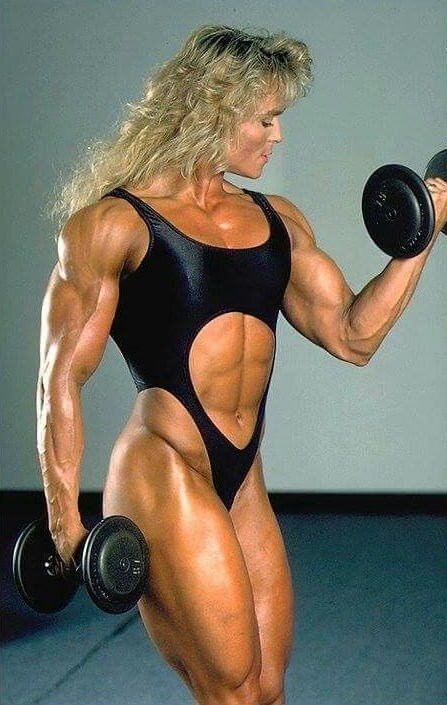 Biography
Life Before Bodybuilding
Tonya Knight was born and raised in a small town in Missouri, USA. She loved to play various sports since her youth, but her favorite by far was volleyball.
Inspired by the camaraderie and teamwork that her friends showed in volleyball, Tonya kept playing the sport throughout school, becoming one of the best players in her team.
"I played volleyball, won the best server award and had a great team. I played softball as well and was the pitcher. Nobody could hit my fast balls, ever! I ran track and did ok. Tried basketball and quit shortly after."
---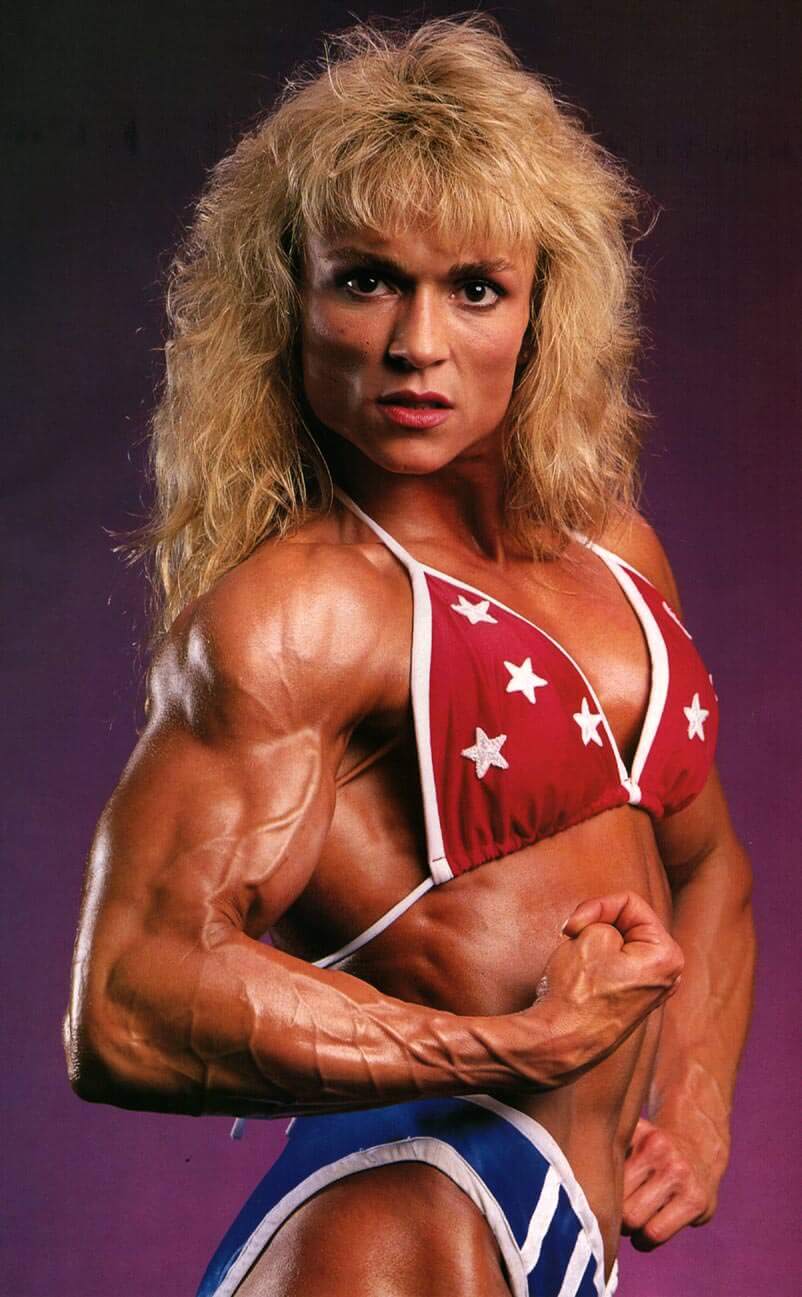 ---
Fitness Magazine
During her junior year of high school, Tonya met a person who showed her a fitness magazine.
After seeing Rachel McLish on the magazine cover, Tonya became obsessed about fitness. Rachel's physique looked phenomenal, and Tonya wanted to look just like her. This is where she decided to leave the sports behind to focus on lifting weights.
"I was on the drill team at the time and quit to devote time to training. Everyone thought I was crazy but I did it."
Working Out With Sand Weights
At first, Tonya trained with her older brother, using nothing but a pair of sand weights to sculpt her physique.
In time, she developed a thirst for competing in bodybuilding, which led her to learn how to prepare for a show. She knew that training with sand weights at home wasn't enough, so she moved to the gym to improve her physique even further.
"It was an old office building with rusted weights but it was a great environment and there were other girls and we fed off of each other." – Tonya Knight
---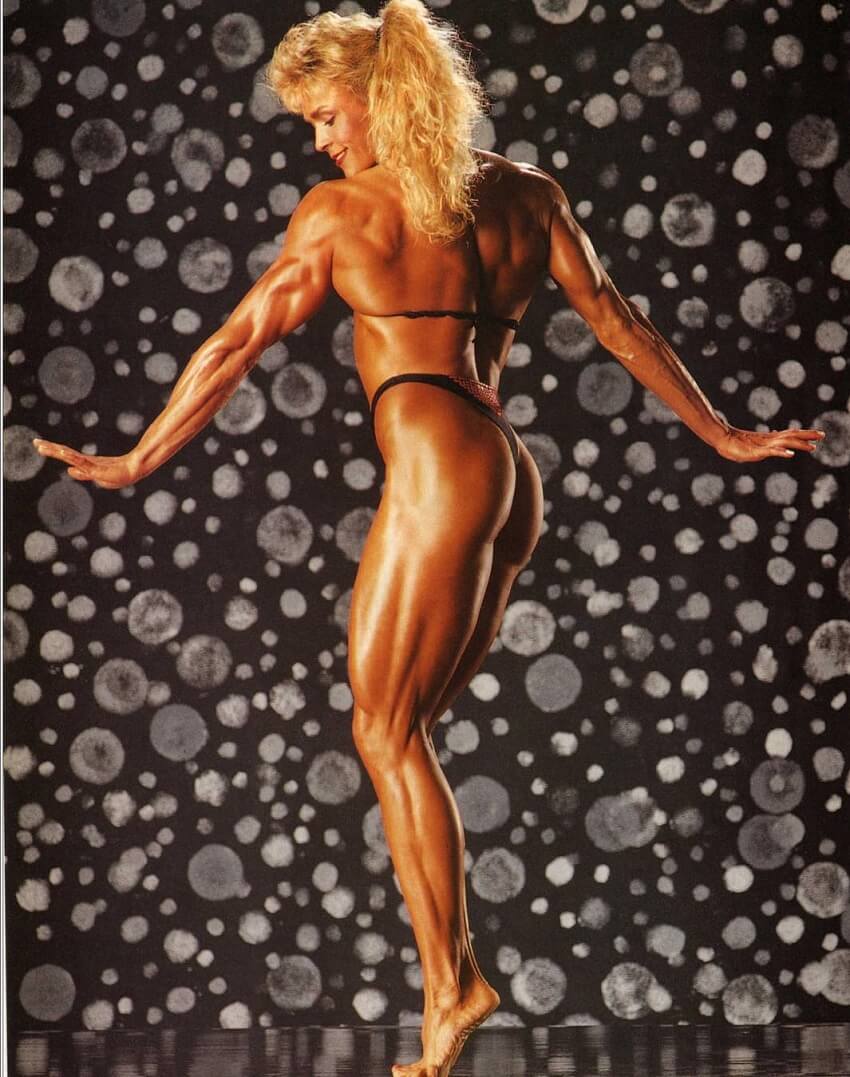 ---
Tonya's First Show
After months of training in the gym, Tonya reached the final stages of her contest preparations. Only a couple of days separated her from her first bodybuilding show.
Finally, she stepped on the stage in her best condition ever, walking away with the 1st place trophy. Here's Tonya describing the experience:
"I believe my first show was in 83′. It was the beginning of my senior year and no girls lifted weights so I was the rebel of my school. But I trained hard as hell to make sure I won. I knew shortly after that I wanted to keep competing and keep winning."
---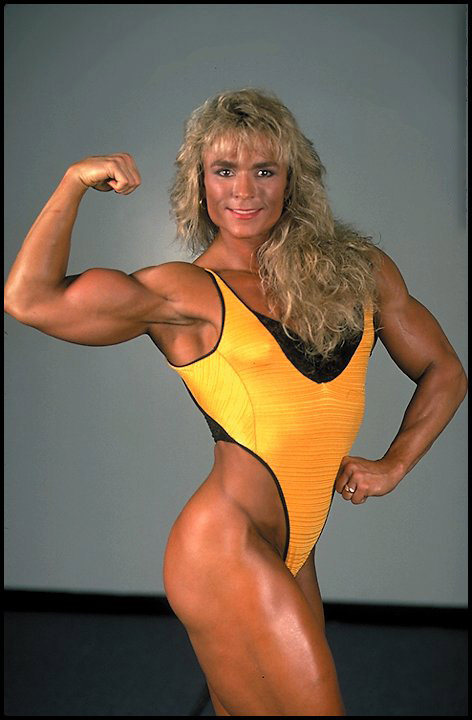 ---
Turning Pro "Out of the Blue"
Despite winning her first show, Tonya still viewed bodybuilding as just a hobby. She wanted to keep competing but didn't think she'd end up making a living out of it.
However, after winning the Pro Card, Tonya realized she had the potential to go a long way in bodybuilding. This is where she decided to commit to the sport full-time.
As a part of her plans, Tonya moved to Venice Italy and continued to make her name in bodybuilding shows around Europe.
---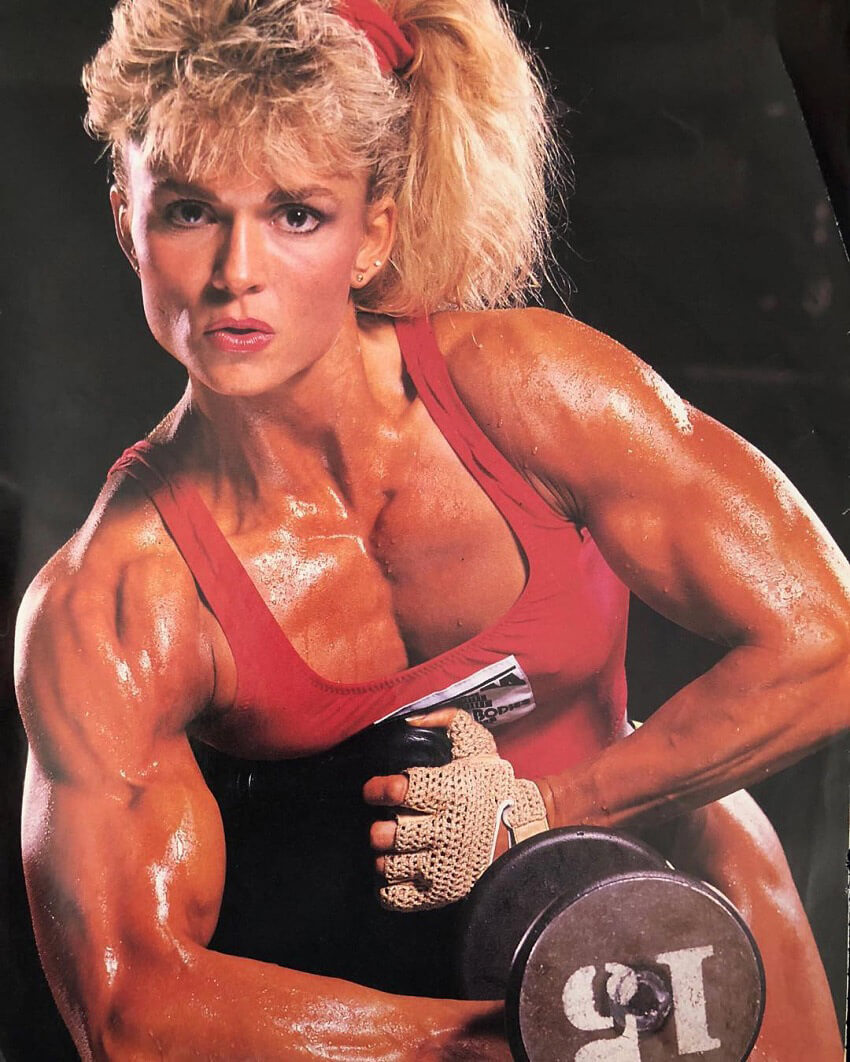 ---
Retirement
Over the years, Tonya achieved a string of victories in bodybuilding shows. These included:
1991 IFBB Grand Prix Italy – 1st place
1991 Ms. International – 1st place
1993 Jan Tana Classic – 3rd place
However, after 5 years of competing as a Pro, Tonya began to feel drained from her lifestyle. As a result, she retired from bodybuilding in 1993.
The final stamp on her career came in 2011 when she was inducted into the IFBB Hall of Fame.
American Gladiator Days
Alongside bodybuilding, Tonya also appeared in a popular TV series American Gladiator.
Tonya departed from the show after the 3rd season due to a knee injury. After this, she disappeared from the TV screens, deciding to focus on her personal life and hobbies such as weightlifting.
---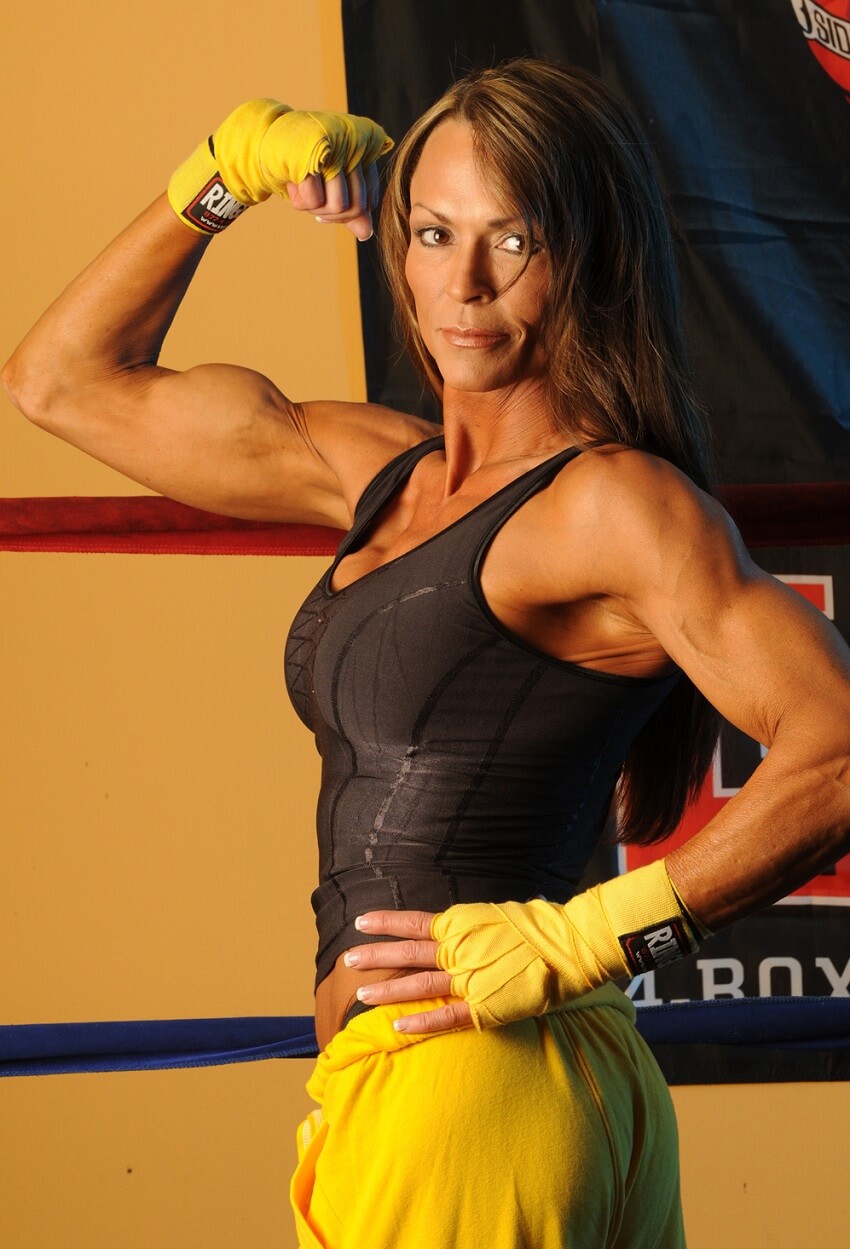 Tonya Knight in a 2010 photo shoot.
Training
Training For Low Body Fat
Tonya Knight was known for being able to stay in a lean and awesome shape all year-round. Because of this, she didn't need to train excessively in order to bring her body fat down for a show. A couple of weeks of intense preparations was all that she needed to lose those last couple of pounds.
In terms of training, she combined weights with cardio. Exercises like bike cycling, squats, and deadlifts were her staple for building a lean and well-balanced figure.
Whenever her body needed rest, Tonya took a day off from training in the gym. But this didn't happen very often, as Tonya's training routine was carefully crafted to keep her energy levels high throughout the week, allowing her to enjoy her workouts almost every day.
---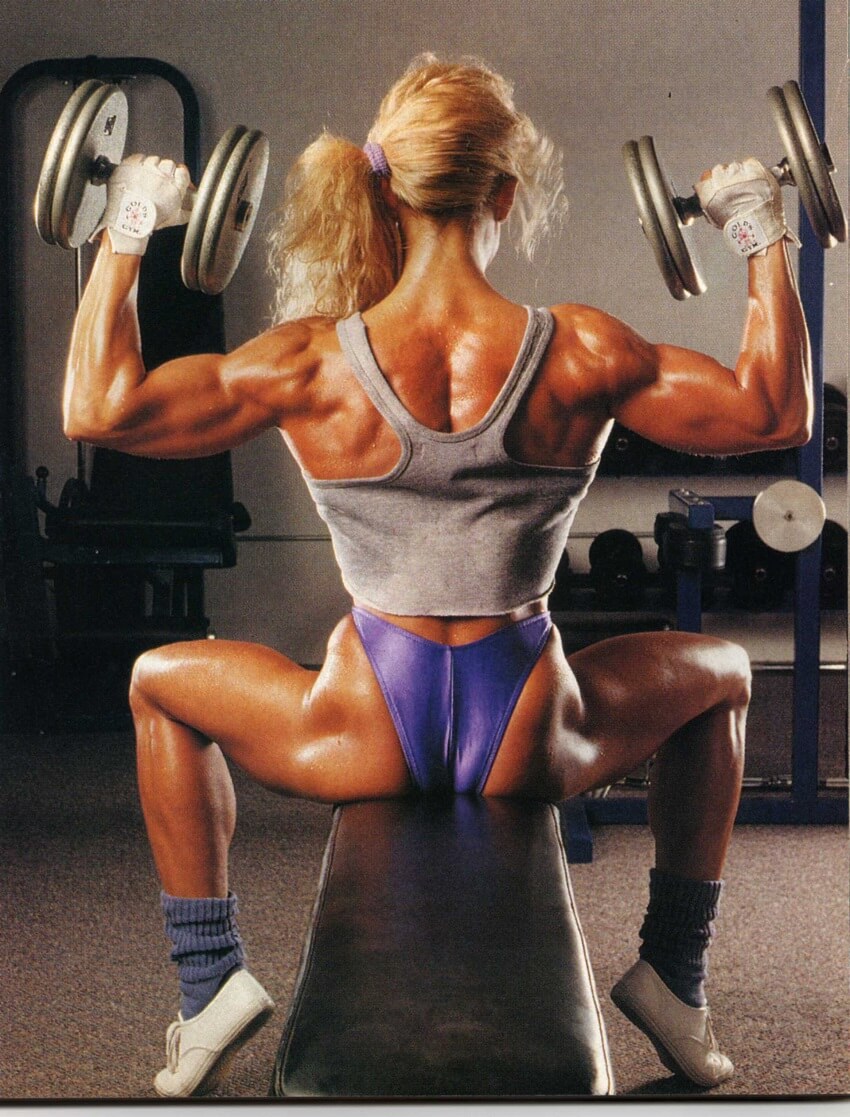 Nutrition
Lean Steak, Sweet Potatoes, and Salads
Tonya always loved to keep her proteins high in order to stay in a muscle-building state. One of her favorite sources of protein was steak.
For carbs, she ate sweet potatoes and brown rice which were lower on the glycemic index scale than white potatoes and white rice.
As for fats, she got them from meat, fatty fish, avocados, healthy oils, and seeds.
Of equal importance were salads, which Tonya included with almost every major meal.
---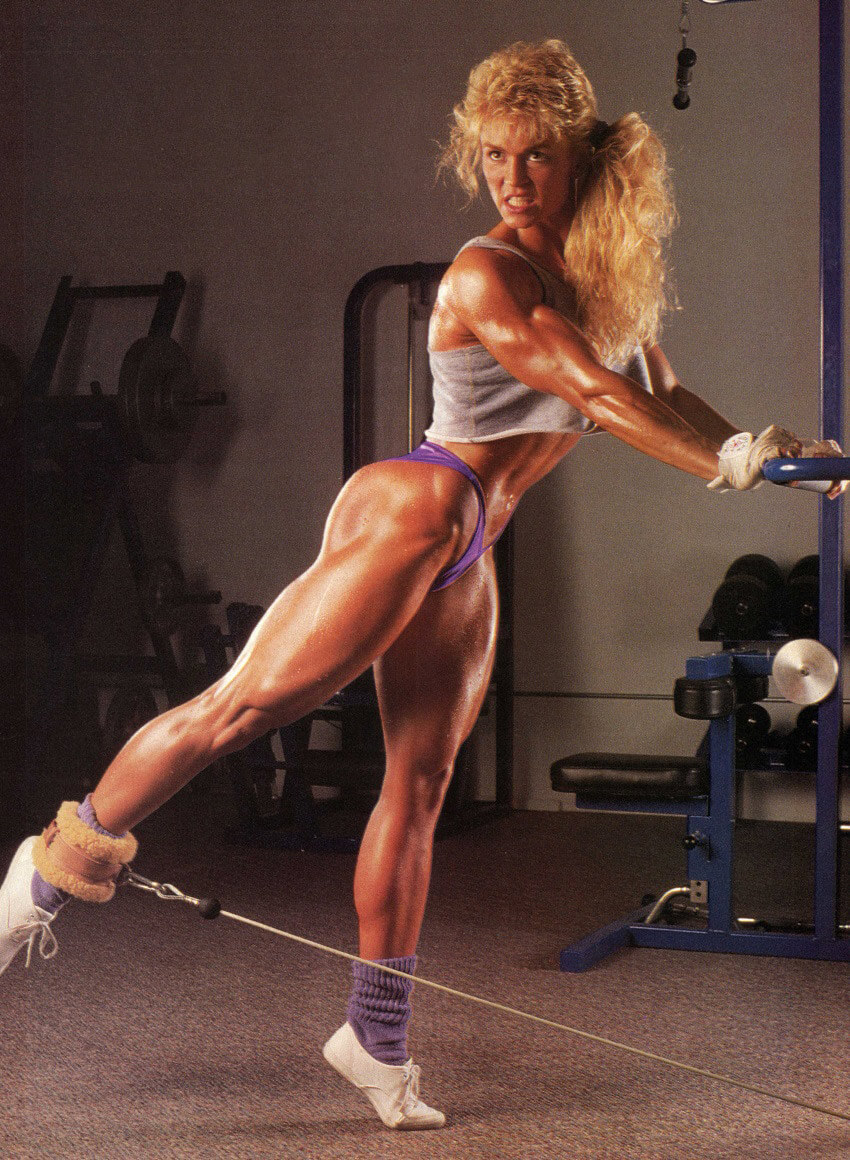 Idols and Influences
One of the first influences for Tonya Knight was Rachel McLish whom she saw on a magazine cover. From that moment on, Tonya set a new goal, which was "to look just like Rachel!"
Through long training sessions and eating clean food, Tonya achieved her goals and much more – becoming a fitness icon in her own right.
---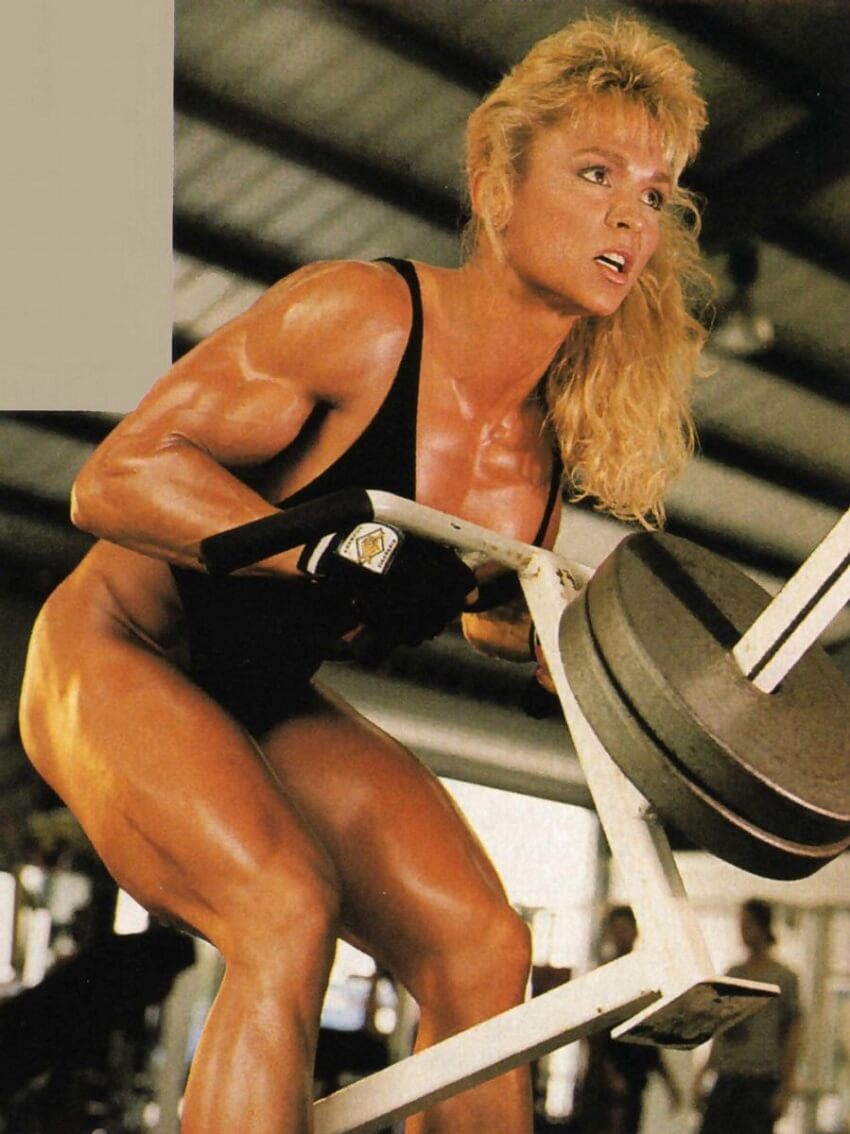 What we can learn from Tonya Knight
What we can learn from Tonya Knight, is that every goal requires action for it to become a reality. Tonya initially dreamt of having an awesome body like fitness models she saw in magazines. She backed this up with years of effort and commitment to her goals. Once you find your passion, work on it every single day – this is how you'll become the maker of your own greatness.