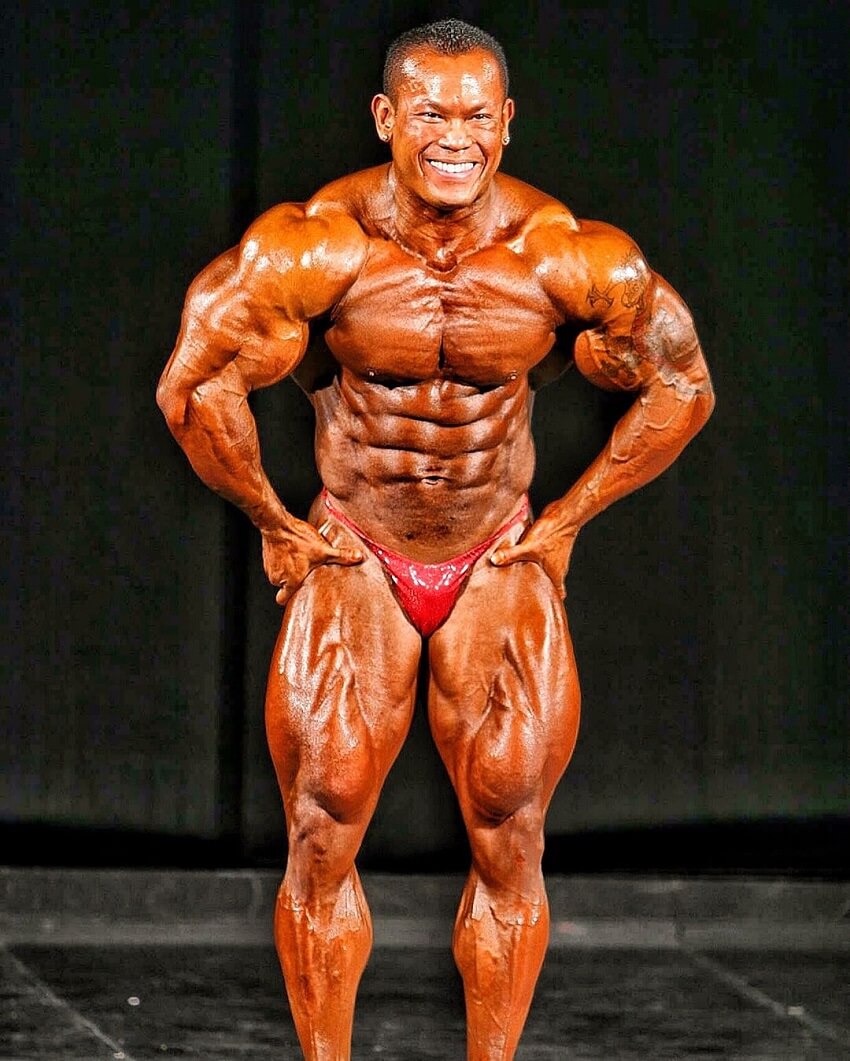 Kris Dim
Professional Bodybuilder
Kris Dim is an IFBB professional bodybuilder and online coach. Growing up as an underweight child, Kris was often teased by his peers and schoolmates for his weak appearance. However, he found solace in sports, and later, he started dreaming about becoming a bodybuilder.
When he told his schoolmates about his dreams, they laughed at Kris. But Chris remained focused on his goals. After embarking on his bodybuilding journey, Kris quickly grew by leaps and bounds and proved everyone who doubted him wrong. Throughout the years, he used his 'inner fire' to sculpt a formidable physique which launched him into the IFBB Pro bodybuilding circuit.
But then, in 2007, a tragedy hit. Kris experienced a near-fatal heart attack. Not long after, he went under stent repair surgery. During the process, his spinal cord was irreversibly damaged and he hasn't been able to walk again since.
As tragic as his life was, Kris has never lost his inner drive and passion for excelling in life. In fact, he's continued to achieve success as a wheelchair bodybuilder and coach to other athletes, inspiring them to never give up on their dreams.
This is his story:
---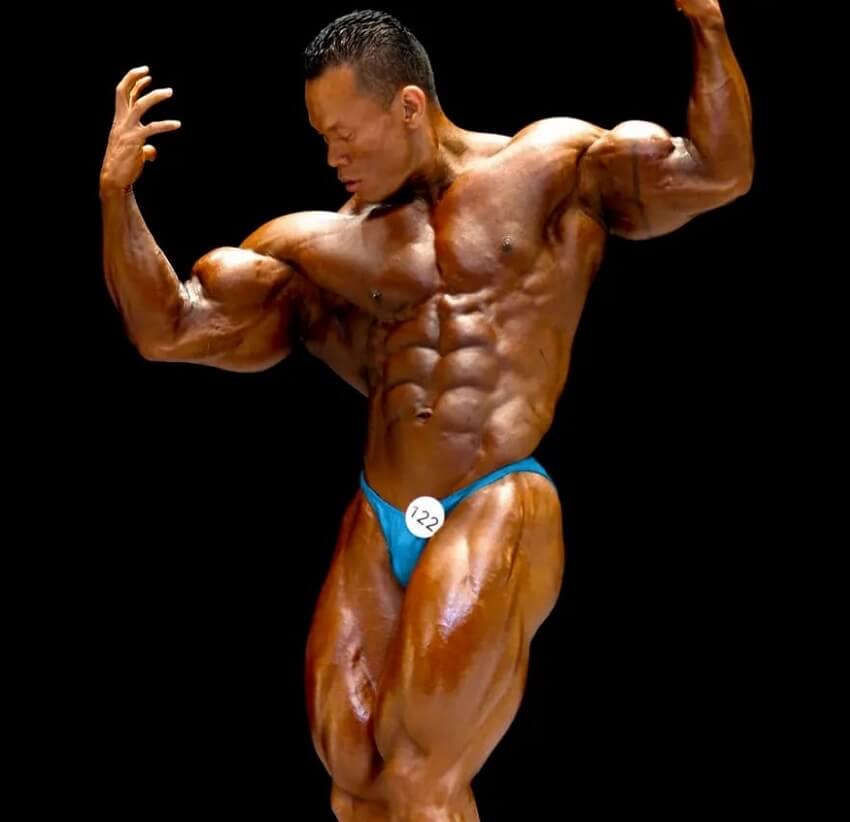 "When you tell yourself that it's easy then it will be easier. If you tell yourself that it's hard then it's harder. It's all mindset. Let's think about being and making it better everyday."
Athlete Statistics
Full Name: Kris Dim
Weight
Height
Age
Date of Birth
175 - 185lbs (79.4 - 83.9kg)
5'6" (167.5cm)
50
May 7, 1973
Nationality
Profession
Era
American
Professional Bodybuilder
2010, 2000, 1990
| | |
| --- | --- |
| Weight | 175 - 185lbs (79.4 - 83.9kg) |
| Height | 5'6" (167.5cm) |
| Age | 50 |
| Date of Birth | May 7, 1973 |
| Nationality | American |
| Profession | Professional Bodybuilder |
| Era | 2010, 2000, 1990 |
---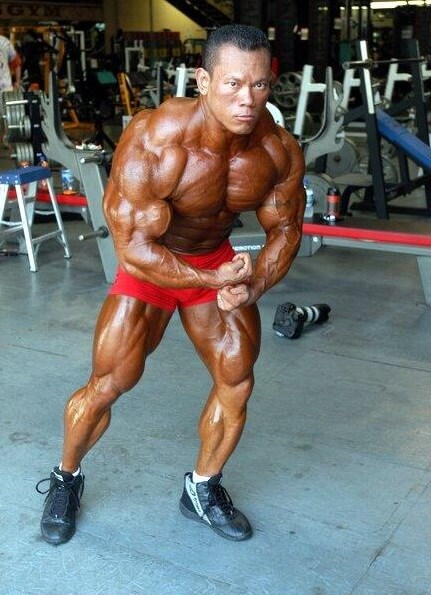 "When I was coming up the rake, they said it's impossible for an Asian guy to put size on especially for me I was 98lbs my high school freshman year. But firstly, I believe that I can, and secondly, I want to prove them wrong.

Believe in yourself and just work your ass off. This goes for all of you that feel that you can't do this. Stop thinking, talking and more actions."
Accomplishments
Kris Dim's Contest History
1997
USA Championships, Middleweight, 6th place
1998
Nationals, Middleweight, 10th place
USA Championships, Middleweight, 10th place
1999
USA Championships, Middleweight, 3rd place
2000
USA Championships, Light Heavyweight, 4th place
2001
Nationals, Light Heavyweight, 7th place
USA Championships, Light Heavyweight, 7th place
2002
Nationals, Light Heavyweight, 2nd place
USA Championships, Light Heavyweight, 1st place
2003
Nationals, Light Heavyweight, 1st
USA Championships, Light Heavyweight, 2nd
2004
Mr. Olympia, 12th place
IFBB Grand Prix England, 3rd place
Grand Prix Holland, 4th place
Russian Grand Prix, 5th place
IFBB San Francisco Pro Invitational, 3rd place
2006
Arnold Classic, 14th place
Ironman Pro Invitational, 10th place
2009
Mr. Olympia Europe, 3rd place
2019
Arnold Sports Festival, Men's Wheelchair, 2nd place
---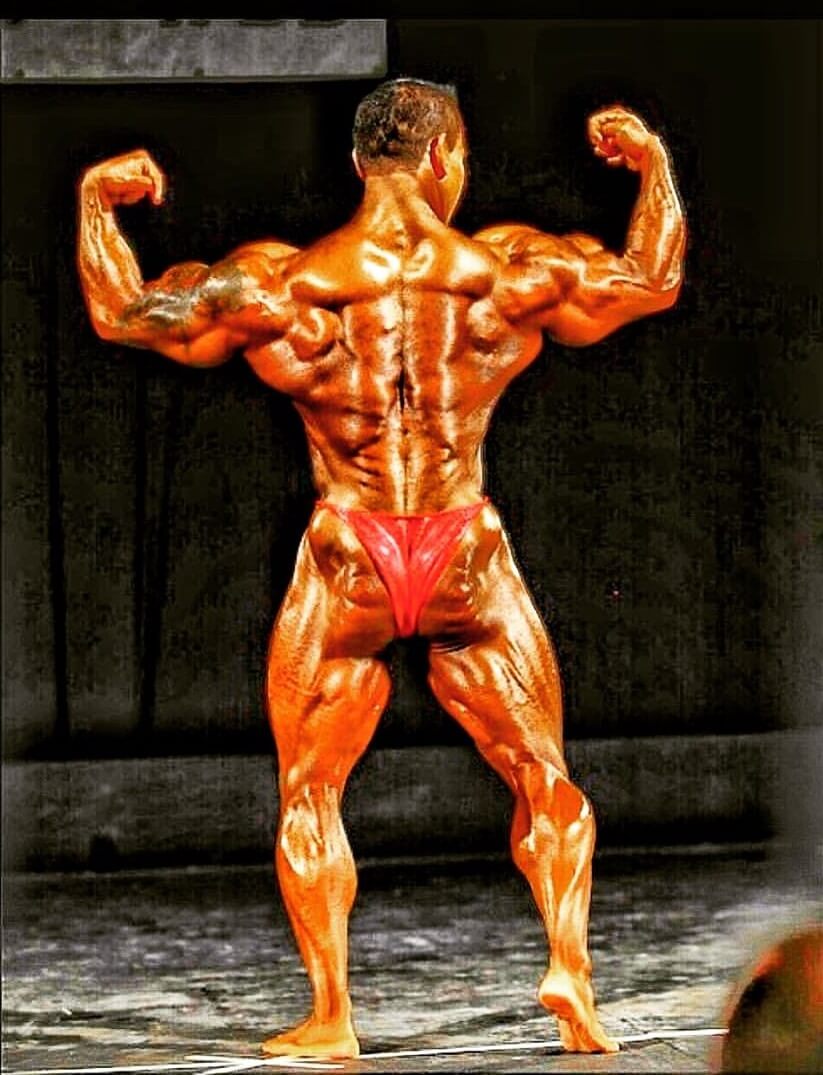 "There's always more to give and there's always more to receive. Picture your life that you want and go work for it. Nothing worth having is easy. We can all make it happen."
Biography
Fueling His Inner Fire
Kris Dim is originally from Cambodia, but he moved to the USA at the age of 4 with his family.
He started working out in his early teens, looking to improve his wrestling grip strength.
As a freshman in high school, Kris only weighed 98 at the time. His peers didn't respect him and would laugh when he said that he wanted to become a bodybuilder.
But this ridicule that Kris went through only made him want it more. As he said: "By them laughing at me, it just fueled my fire even more." – Kris Dim
Fast Transformation
Little by little, Kris started proving his doubters wrong.
Thanks to his rigorous gym workouts, he quickly progressed and was able to attain an awesome physique within his first year of training.
This is where Kris began seriously considering a bodybuilding career.
Aiming to make his debut on the stage soon, he continued growing in strength and size all while maintaining impressive conditioning.
---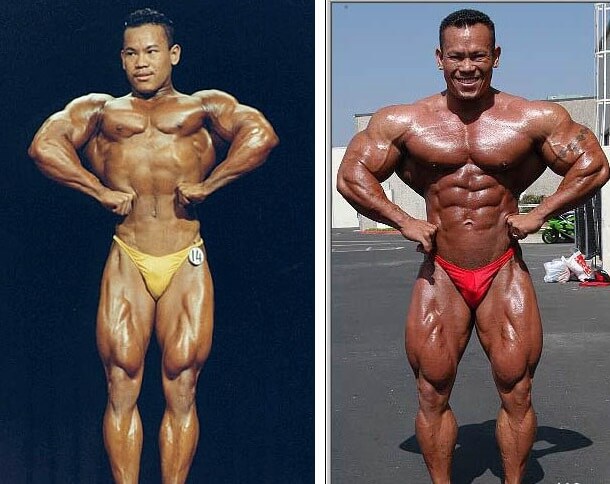 ---
Leaving College For Bodybuilding
By the time he enrolled in college, Kris decided it was time to join his first bodybuilding show.
He was now 2 years into bodybuilding, and had experience and a physique which he believed could get him far – he was right.
Ultimately, Kris ended up winning his first contest. He took 1st place at the North Bay Bodybuilding Championships in the teen class.
From there, he left college and his bodybuilding career took off.
Pro Card
Throughout the years of hard work, Kris earned his long-awaited Pro Card after winning the 2003 NPC USA Championships. And, he only continued to go onwards and upwards from there.
Some of Kris' most notable achievements as a Pro include:
Placing 12th at his first IFBB Mr. Olympia (2004)
Placing 3rd at the 2009 Mr. Olympia Europe (Ronnie Coleman was the winner of the show)
Finishing in the top 10 at the 2006 Ironman Pro Invitational
Heart Attack
Unfortunately, Kris' life took a tragic turn in 2007, after suffering a life-threatening heart attack. He was immediately rushed into the hospital.
The doctors found out that Kris' aorta had ruptured. This resulted in internal bleeding, but fortunately, Kris was able to make it out alive.
However, this tragic event marked just the beginning of Kris' medical issues. From here on, he continued to suffer from health problems. The worst one came not long after his heart attack.
Kris was scheduled to undergo stent repair surgery. However, there was a complication during the procedure, which resulted in Kris' spinal cord being damaged.
When Kris woke up, the doctors told him there was only a "0.03%" chance that he'll be able to walk again.
---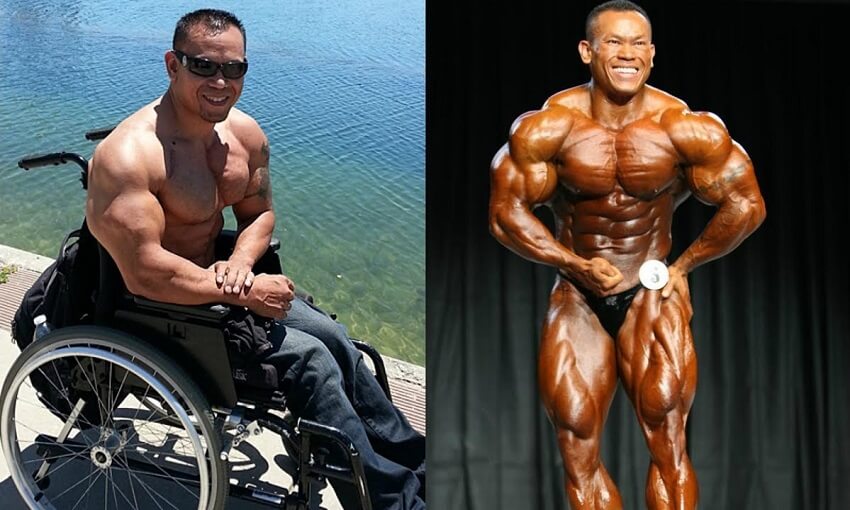 ---
Comeback
Despite the terrible news about his spinal cord, Kris never allowed this to knock him back.
Although devastated, he kept pushing forward in both his personal life and career.
In fact, Kris eventually returned to the bodybuilding stage. He now competes in the wheelchair division and works as a personal coach.
Kris remains a huge inspiration and role model for countless people that know his story.
---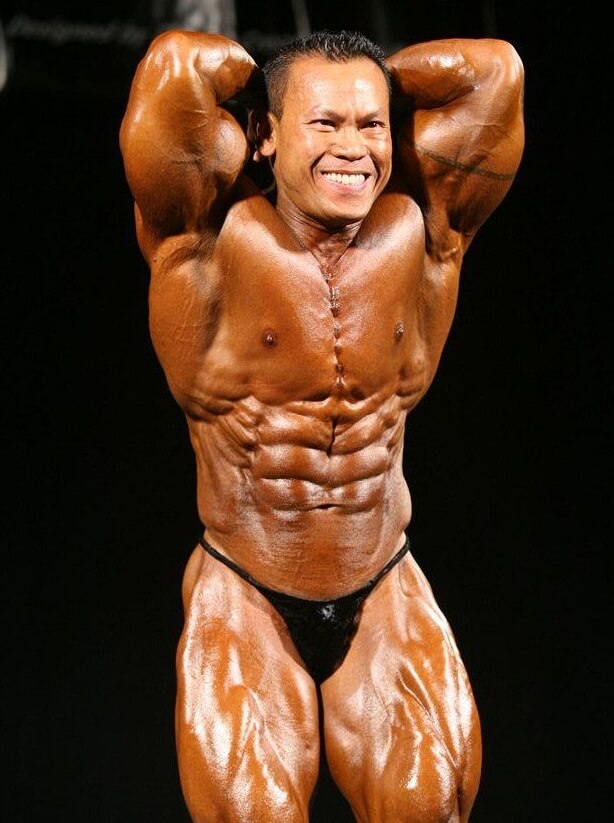 "Everything you want to be great at takes practice. If you aren't willing to practice then don't expect to be great at."
Training
Kris Dim's Workout
Back in the early 2000s, when Kris was in his prime, he loved to train with machines. He believed that machines allowed him to target his muscles from angles which he couldn't achieve with regular exercises.
He believed that the answer to muscle hypertrophy wasn't necessarily how heavy he can lift, but his form. As a result, he prioritized slow and controlled form in all of his movements, which ensured his muscles were trained properly. This way of training also reduced his risk of injuries.
Alongside his training principles, Kris was known for his proportional and ripped physique. Especially his awesome lats. Some of his go-to back exercises were:
Lat Pulldowns
Seated Cable Rows
Seated Lat Machines
T-Bar Rows
Pull-Ups
---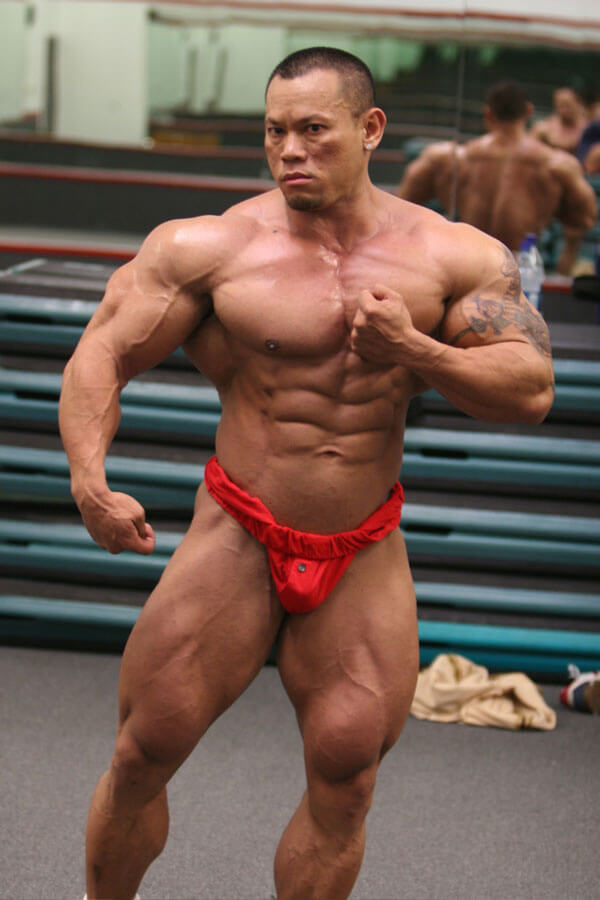 "Getting shredded is an art. You can try to do the same diet the next show and the outcome is not the same. Your body will change and you have to change with it. That's how life is. It's always changing and you have to change with it. Let's go out and make that change to be better."
Nutrition
As a professional bodybuilder, Kris has always appreciated the importance of nutrition.
His diet was based on lean and unprocessed foods. This way, his body was fueled with only the highest-quality nutrients, which it utilized to build muscle and maintain low body fat.
In terms of supplements, Kris has always prioritized whole food. Here and there, he'd take a multivitamin and whey protein to cover any nutritional gaps.
---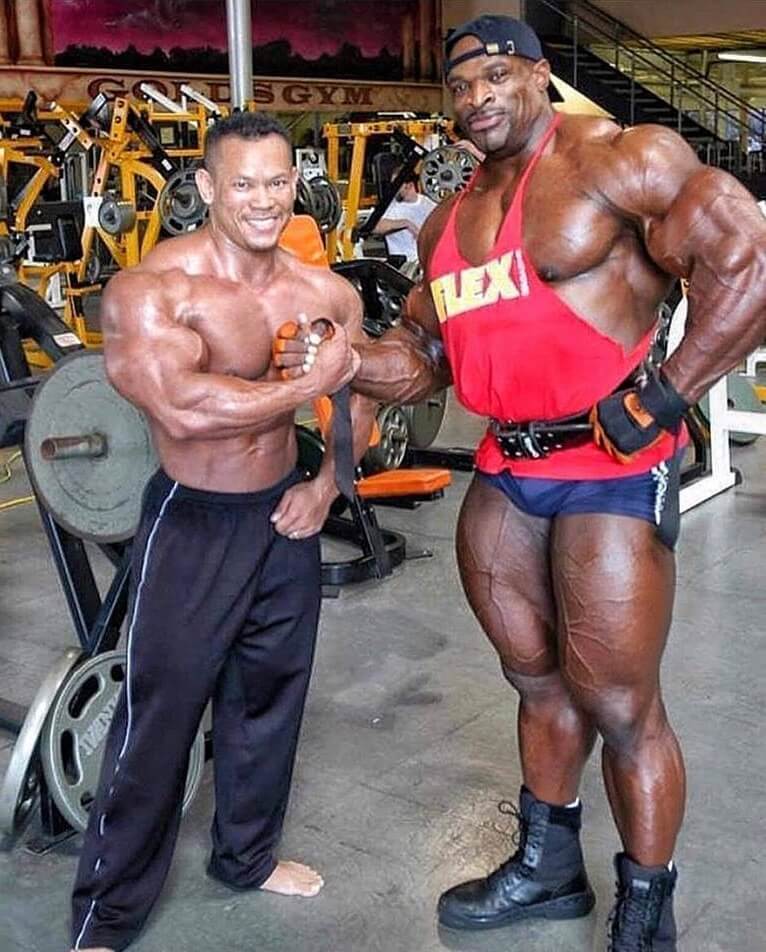 Kris Dim and Ronnie Coleman.
Idols and Influences
While Kris Dim had his own idols when he started bodybuilding, it's no doubt that he's become an idol and icon in his own right for many people.
His story of coming back from adversity and being the best he can be in every aspect of life is truly an inspirational one to follow.
---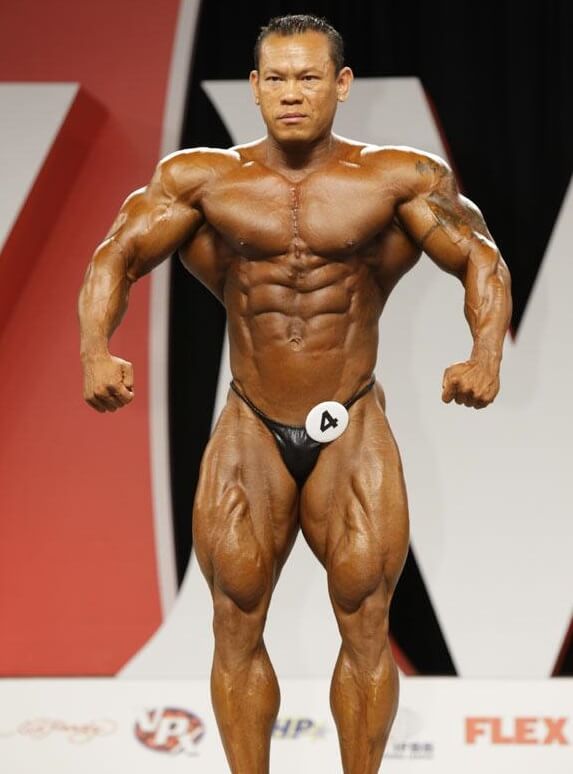 What we can learn from Kris Dim
There are many golden nuggets we can take from the story of Kris Dim.
Firstly, he's taught us that no matter how difficult your situation is, there's someone out there who has it worse. It's important to be grateful for the things that we already have in life. Because you never know when you could lose them. As Kris says:
"Smile more today. Life is too short. Be grateful for being alive. Remember someone out there has it worse than you. Have a fantastic day. "
Secondly, Kris has shown us the power of a mind. A strong mindset can overcome any adversity. Kris has overcome terrible events in his life, including a heart attack and spinal cord injury. Even though he can't walk anymore, he still lives life to the fullest – competing as a bodybuilder, coaching others, and being an inspiration for his fans online.
With the same attitude towards life as Kris Dim, there's no obstacle that can stop you from becoming your best version.