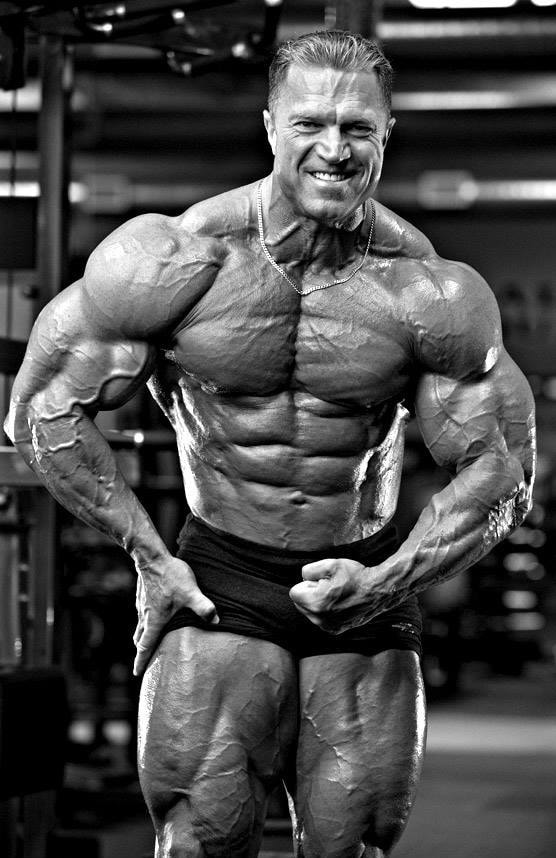 Gary Strydom
Professional Bodybuilder
Gary Strydom is a South African IFBB Pro bodybuilder. In his gleaming career, which lasted for over 30 years, Gary competed in Mr. Olympia and won contests such as Night of Champions and USA Championships.
But in order to get to the top, Gary had to make some big sacrifices.
In 1982, at the age of 20, Gary left his home and family in South Africa with nothing but a one-way ticket to America, 1000 dollars, and a dream of becoming a great bodybuilder. The rest is history, and this is Gary's story:
---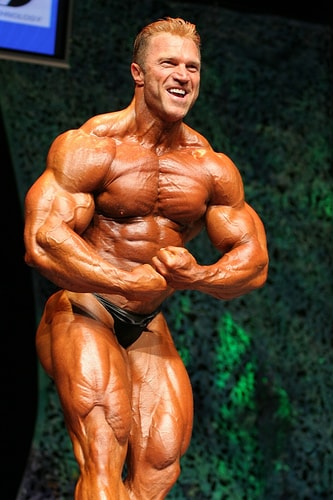 Athlete Statistics
Full Name: Gary Strydom
Weight
Height
Arms
Chest
295 - 310lbs (133.8kg - 140.6kg)
6'2" (188cm)
22in/56cm
61in/150cm
Waist
Thighs
Calves
32in/82cm
29in/74cm
19in/48cm
Year of Birth
Nationality
Profession
1960
South African
Professional Bodybuilder
Era
1980, 1990, 2000
| | |
| --- | --- |
| Weight | 295 - 310lbs (133.8kg - 140.6kg) |
| Height | 6'2" (188cm) |
| Arms | 22in/56cm |
| Chest | 61in/150cm |
| Waist | 32in/82cm |
| Thighs | 29in/74cm |
| Calves | 19in/48cm |
| Year of Birth | 1960 |
| Nationality | South African |
| Profession | Professional Bodybuilder |
| Era | 1980, 1990, 2000 |
---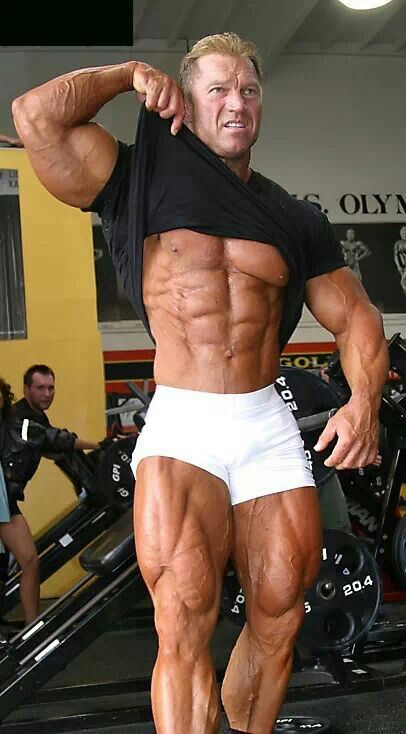 Accomplishments
Track Record
1983 NPC Florida Championships, Junior – Heavyweight and Overall, 1st place
1984 NPC USA Championships, HeavyWeight, 1st place
1986 NPC Nationals, HeavyWeight and Overall, 1st place
1987 IFBB Night of Champions, 1st place
1988 Chicago Pro Invitational, 2nd place
1988 Mr. Olympia, 5th place
1989 Arnold Classic, 3rd place
1989 Grand Prix France, 1st place
1989 Grand Prix Germany, 2nd place
1989 Grand Prix Melbourne, 1st place
1989 Grand Prix Spain (2), 2nd place
1989 Grand Prix Spain, 2nd place
1989 Grand Prix Sweden, 1st place
1989 World Pro Championships, 2nd place
1990 Grand Prix England, 2nd place
1990 Grand Prix Finland, 3rd place
1990 Grand Prix France, 2nd place
1990 Grand Prix Germany, 4th place
1990 Grand Prix Italy, 3rd place
1990 Houston Pro Invitational, 2nd place
1990 Ironman Pro Invitational, 4th place
1991 Night of the Champions, N/A
1991 WBF Championships, 1st place
1992 WBF Championships, 1st place
1996 Night of Champions, 12th place
2006 Colorado Pro Championships, 7th place
---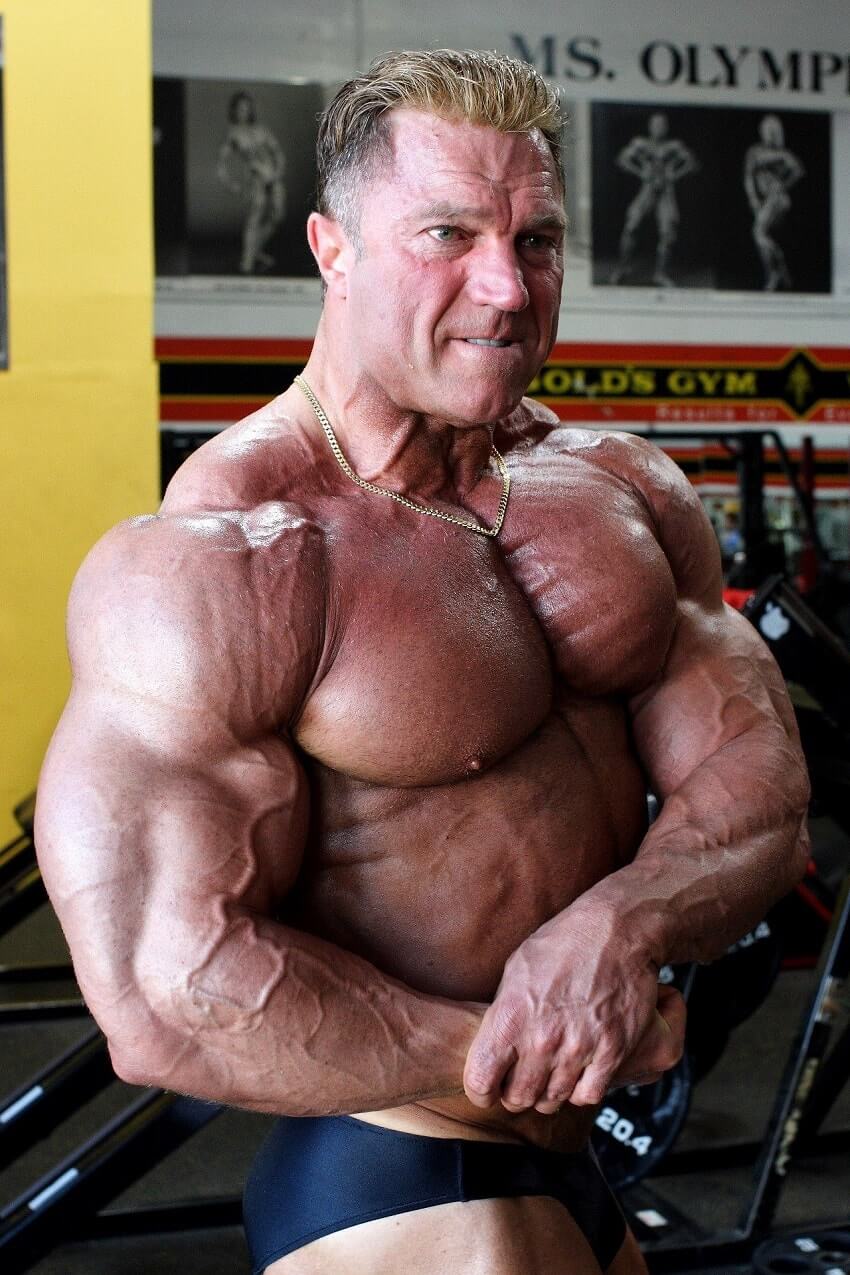 "I liked to wear loose-fitting clothes because I preferred to play down my physique. Let's face it, no matter how I would dress, it would be hard to hide 275-pound body. I'd sometimes dress in formal wear, although such outfits always had to be custom-made for me."
Biography
Gary's Life in Cape Town
Born and raised in Cape Town, South Africa, Gary Strydom was an athlete from an early age.
Highly driven and motivated to be the best, he excelled in sports such as rugby, swimming, and track.
This innate passion led Gary to quickly rise among the ranks, becoming the rugby team's captain.
---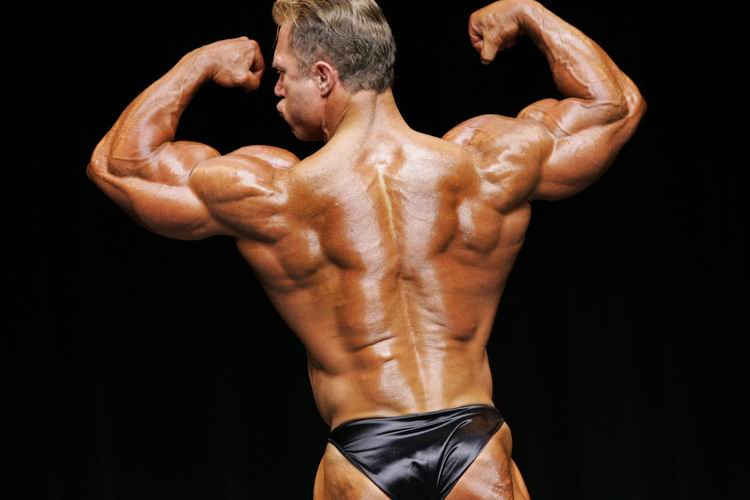 ---
Military Service
Eventually, Gary had to put a pause on sports in order to go through the mandatory 2-year military service.
Much like in sports, Gary's work ethic and discipline quickly set an example for other troops in the military. He quickly made his way through the ranks from Private to Sergeant.
The time he spent in the military was invaluable for Gary; so much so, that he decided to complete a further two years working as the Army's radar technician.
However, as much as Gary loved the 'grind', life in the South African Army was by no means easy. It was extremely challenging even for his standards. But, Gary was thankful for this period, because it taught him a lesson about discipline and prepared him for new challenges that were to come.
---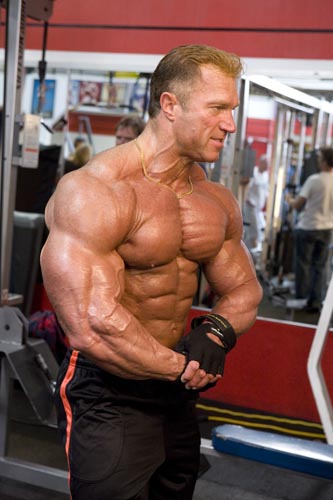 ---
Interest in Bodybuilding
While in the Army, Gary kept active by working out. He'd do pushups, crunches, and other exercises whenever he had time.
The feeling of working out quickly became Gary's addiction. It was at this point he began to develop a serious interest in working out.
He started reading bodybuilding magazines, looking up to his idols such as Arnold and other bodybuilders of the Golden Era.
However, Gary soon realized that there was one problem; most of these athletes lived in the USA. Gary decided that if he wanted to meet them in person and become a bodybuilder himself, he'd need to move to America too.
---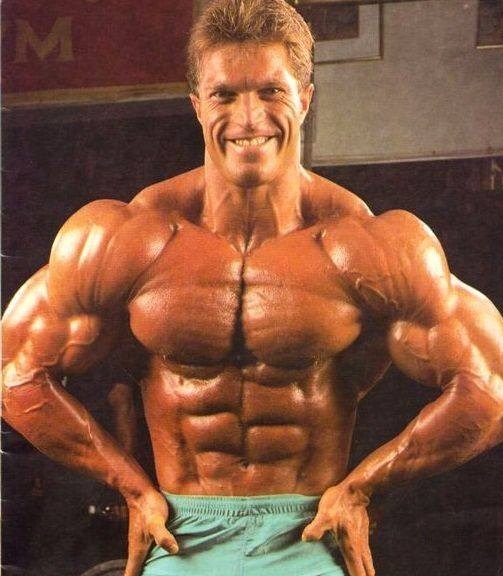 ---
A One-Way Ticket to America
After informing his family about his decision to move to the USA, Gary's mother jokingly replied "You'll return home when you're hungry son," alluding to his big appetite.
However, as much as it was hard for Gary to leave home, his dreams awaited for him. The 20-year old Gary packed his bags, bought a one-way ticket to the USA, and boarded the plane with nothing but $1000 in his pocket.
From New York to Miami
Although Gary had a clear picture of his bodybuilding goals, he wasn't sure where exactly to live in America.
After talking to other passengers in the plane, he decided to go to Florida, a place with a warm climate much like Cape Town.
He ended up spending his first night in America in a gloomy, rundown motel. The next few days were extremely rough, Gary says he even spent some nights sleeping on the park benches because the hotels he visited were all booked.
Finally, one week later, Gary went further down to Key West Florida, where he found a place to stay at.
---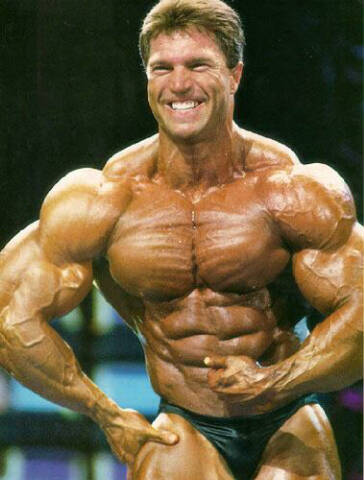 ---
Jobs, Workouts, and a New Life in America
In the months that followed, Gary Strydom worked hard to get himself started in a new life.
He'd work at his job the whole day before going to the gym in the evening to train.
Gary says these were "the tough days" for him; even though he was fueled by his bodybuilding dream, he missed the support from his family members, who were very far away.
First Bodybuilding Show
With a stable job and a membership at a local gym, Gary slowly began to settle into his new life of training and working, and was laying the foundations for his competitive journey which soon came.
The year was 1983. The contest – Junior Florida Bodybuilding Championships. Although this was Gary's first show, he came in an incredible form, and it quickly became clear that he was a star on the rise.
---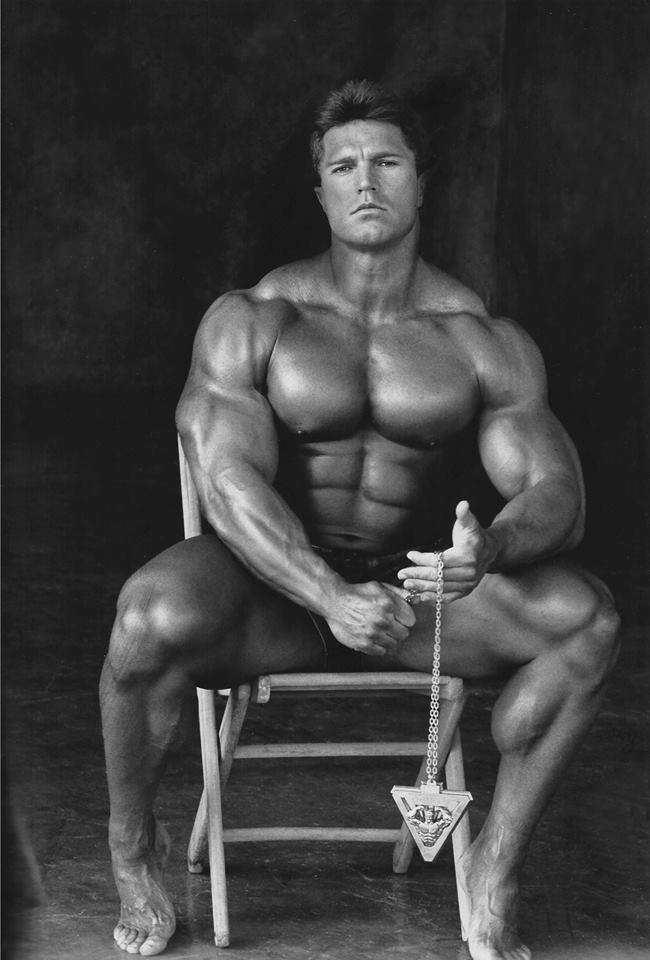 ---
Problems With the U.S. Citizenship
The following year, in 1984, Gary once again stunned the audience at the USA Championships – winning the show.
However, just as he began to rise within the ranks, Gary found out he couldn't compete at the American Nationals that year. He needed to have U.S. citizenship in order to enter the show.
Gary was confused because he had just competed in the USA Championships without citizenship, but somehow he wasn't allowed to enter the contest of the same caliber.
He recalls asking the officials "What's the difference, USA or Nationals?" but he didn't get the answer that he wanted. The doors to enter the show remained closed.
Nationals and Pro Card
Despite the severity of the situation, Gary wasn't prepared to give up on his chance to compete at the USA Nationals just yet. He applied for American citizenship and waited for the process to unfold.
However, Gary didn't just sit around; he trained harder than ever, aiming to sculpt his best physique yet.
Then,  just one week before the 1986 U.S. Nationals, Gary received his citizenship.
Knowing there's no time to waste, he did his final preparations before appearing at the show one week later. Ultimately, Gary's hard work and sacrifice were rewarded as he won the show, and the IFBB Pro Card with it.
---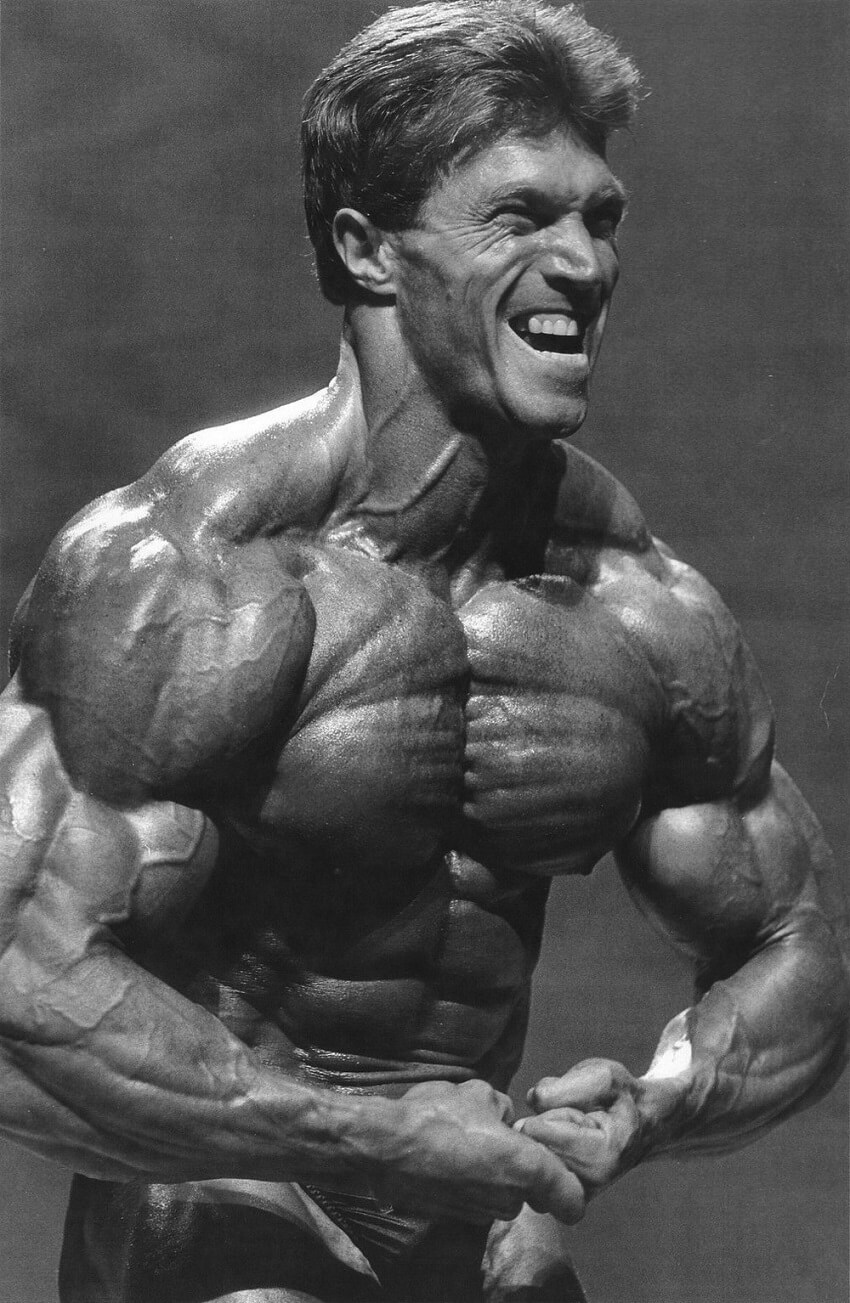 ---
Career 'Explosion'
After turning Pro, Gary's career took off. He began appearing in renowned bodybuilding magazines, made guest appearances across the world, and did a photo shoot with Lee Haney for a magazine.
Gary was living his bodybuilding dream and he loved every second of it.
He realized that at this point, it was just a matter of time before he'd compete in the world's biggest bodybuilding event – Mr. Olympia.
He began his road towards there with a victory at the 1987 Night of Champions; his first of many wins as a Pro.
Mr. Olympia Debut
In 1988, Gary Strydom finally made it to the Mr. Olympia stage. Ripped 'to the bone' and boasting remarkable proportions, he went on to take an impressive 5th place at the event.
However, Gary knew he could do even better than that.
He went on to change his training routine and diet to come in even better shape at the 1989 Arnold Classic, claiming the bronze medal. This was followed by a victory at the 1989 Grand Prix France, along with another three IFBB Pro wins in Europe.
---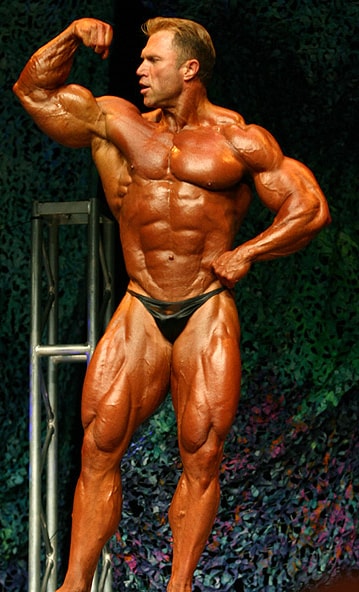 ---
Joining the World Bodybuilding Federation
Gary's lightning-fast rise in the Pro Circuit didn't go unnoticed.
Before long, he was approached by a famous wrestling tycoon who offered Gary to join the World Bodybuilding Federation (WBF).
Tom Platz, one of Gary's biggest role models in bodybuilding, was one of the directors in the WBF.
Ultimately, Gary accepted the offer and embarked on a new chapter in his bodybuilding career. He said; "I have no regrets, it was a business move. What would you do if a work opportunity was proposed that would pay you 12 times as much money with one-tenth the workload? It was a three year deal with guarantees!" – Gary Strydom
Gary's Time in WBF
During his time in WBF, Gary became the only person to win a title in that bodybuilding format.
However, the success was short-lived. Due to certain issues, the World Bodybuilding Federation fell apart just 2 years after its inception.
Early Retirement
Not long after the fall of WBF, Gary decided it was time to retire from bodybuilding. Instead, he turned his focus to growing his new clothing business.
Gary's fans were left disappointed hearing the news; many of them believed that Gary's best years were still in front of him.
However, even though he didn't compete, Gary still trained hard in the years that followed – preparing for one final comeback.
---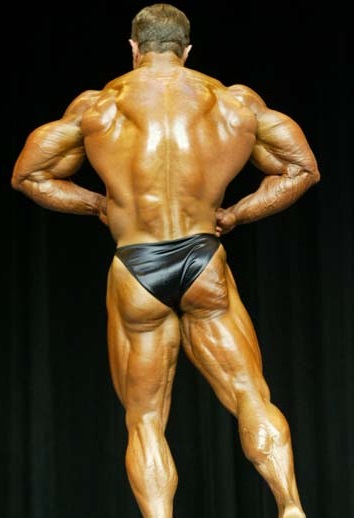 ---
Comeback
Fast forward to 2006, 12 years after Gary's retirement, he made a surprise comeback at the Colorado Pro.
At 46 years of age, he was in arguably the best shape of his life.
Many athletes whom he competed against were 20 or more years younger than him. Yet this didn't stop Gary to claim a high 7th place at the show.
Later Years
The comeback that Gary Strydom had made generated a huge response from bodybuilding fans and athletes alike.
So huge was the publicity of Gary's comeback, that he had to forgo his plans to continue competing; instead, he went on to organize events and fan meet-ups while touring the world.
Ever since then, Gary has only grown in popularity. To this day, he remains a respected figure and a huge role model for countless aspiring bodybuilders from everywhere.
"I am a bodybuilder, it's my passion and it's my life. In the years since I retired, I've never stopped living that lifestyle or training. The comeback was more like the beginning of a new competitive career for me."
---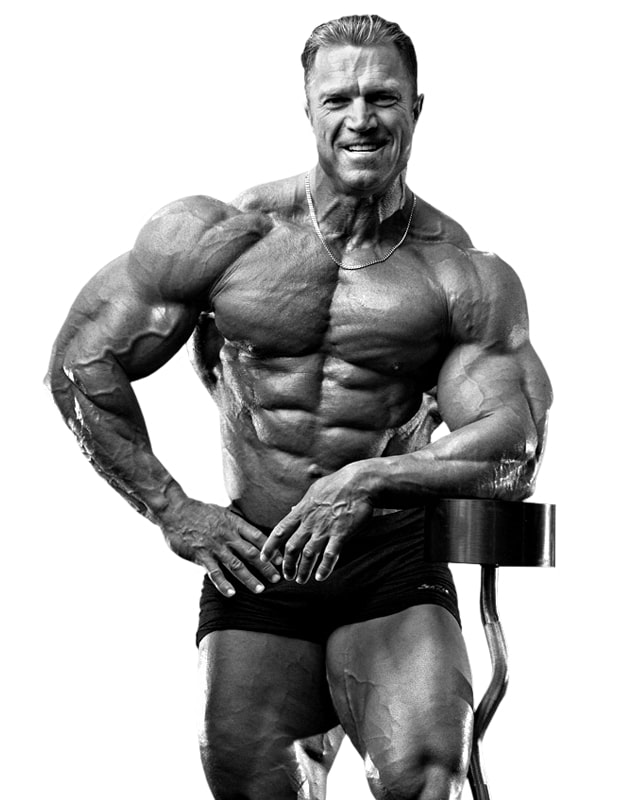 Training
Basic Lifts and Big Weights
Gary Strydom learned how to train correctly all by himself. He used trial and error as his guidance for progress.
Over the years, he found that his body responded best to basic movements that target big muscle groups. These include squats, bench press, and bent over rows.
During his prime, Gary trained 6 times per week and had 2 workouts per day; one in the morning and one in the evening.
He'd start the workout by warming up with light weights, after which he'd move on to working sets with fewer reps and heavier weights. He did up to 30 sets for big muscle groups and 15-20 for smaller ones.
Gary's Workout Routine #1
| | |
| --- | --- |
| Day | Muscle Groups Trained |
| 1 | Quads (a.m.); Hamstrings (p.m.) |
| 2 | Biceps, Triceps (a.m.); Calves, Stationary Cycling (p.m.) |
| 3 | Deadlifts (a.m.); Upper Back (p.m.) |
| 4 | Chest (a.m.); Shoulders, Abdominals, Cardio (p.m.) |
Gary's Workout Routine #2
Monday: Legs
Tuesday: Chest
Wednesday: Back
Thursday: Back and Legs
Friday: Shoulders
Saturday: Arms
Sunday: Rest
---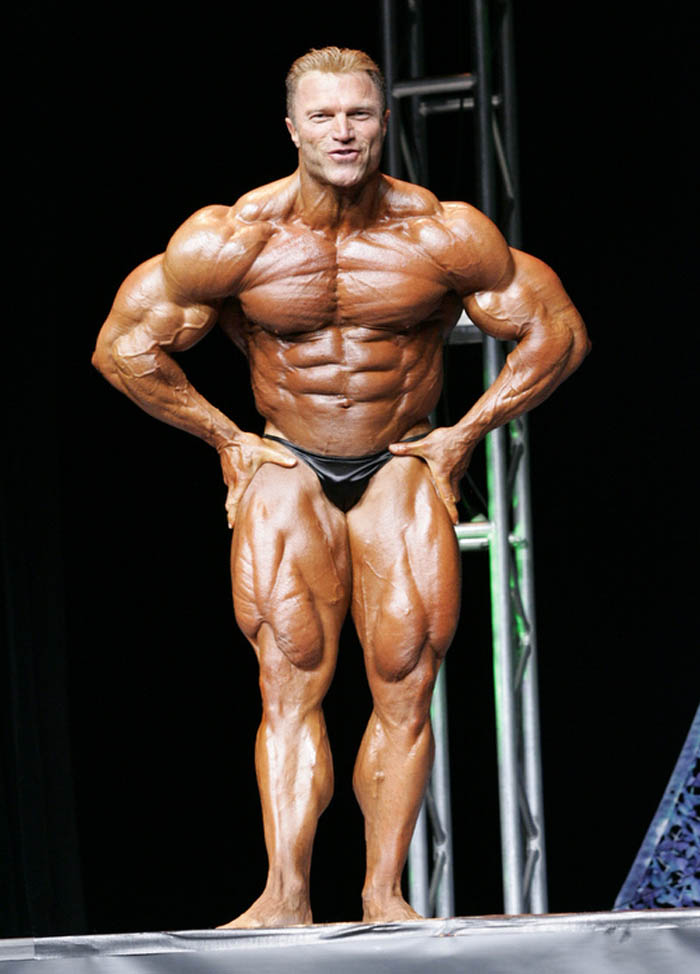 ---
Supersets
Gary was never a fan of doing supersets. He says that doing more than one exercise at the time only "dilutes concentration."
Instead, Gary preferred doing 25-rep sets on his lighter days to achieve the same intensity as he would with supersets, but with no loss of focus.
Overtraining
Gary was known for training in the gym until late hours. He loved to push past the pain and train even when the pump was gone.
According to Gary, many people often told him that this is overtraining.
However, Gary would reply in full honesty; "I say there is no such thing as over-training only under eating, under sleeping, or under juicing." – Gary Strydom
---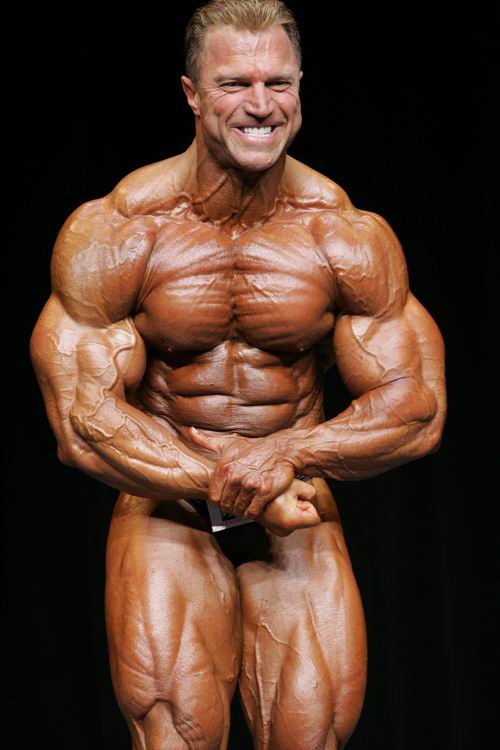 Nutrition
Gary Strydom liked to keep his diet simple and eat pretty much the same foods all year round. In other words, he didn't follow the 'off-season' or 'cutting' protocols as most bodybuilders do.
Here's Gary talking about his diet;
"I diet over an extended amount of time, maybe 6-to-8 months so I can remove all of my subcutaneous fat and intramuscular fat, and this leaves nowhere for the water to hide.

I also eat the same foods every day of the year. You will see me even eat the same foods the day before a show. For water manipulation, I introduce a very effective/ complicated and technical protocol that works for everyone."
---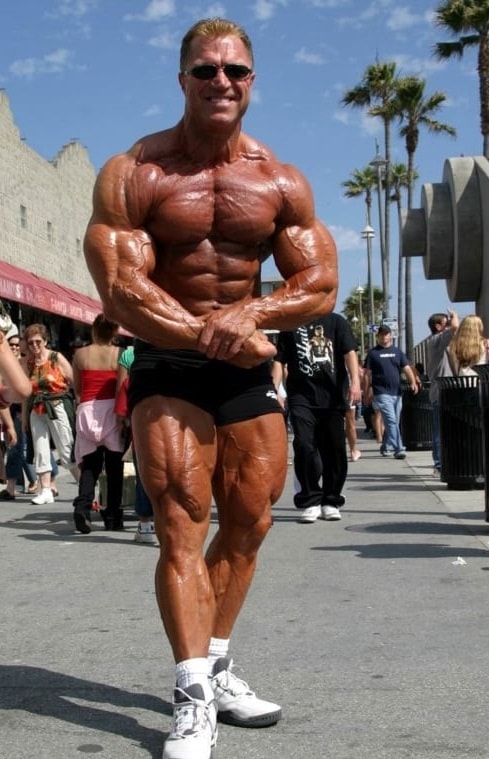 Idols and Influences
The making of Gary Strydom dates back to his days in the military. It was around this time that his eyes fell upon legendary physiques in bodybuilding magazines.
One of the first names that inspired Gary to become a bodybuilder was Arnold Schwarzenegger. "I certainly looked up to him. Always have. Always will." 
Later, as he learned more about the sport and its icons, Gary also became a big fan of Tom Platz, who was known for having some of the best 'wheels' in the game.
---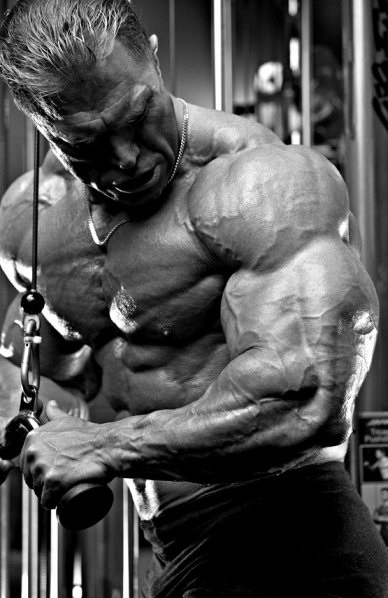 What we can learn from Gary Strydom
Gary Strydom has one of the most inspiring stories you'll read.
Gary left his home town in 1982 with nothing but $1000 and a dream to make it as a bodybuilder.
There were countless ups and downs he had to go through, but for Gary, it was all worth it. As he said; "Becoming a professional bodybuilder was a dream come true. To be able to make a living with this sport that I have so much passion for has been an epic personal accomplishment that I am very proud of." 
If you're someone with big dreams like Gary, then reading his story might inspire you to take that leap of faith towards a better life. With the same work ethic and passion as Gary, nothing's stopping you from reaching your own greatness.
Gary's Inspirational Story
Here's Gary's inspirational story for anyone who is hungry for success;
"When I left South Africa in 1982 I said to my mother and friends that I wanted to be like the bodybuilders in the magazines that I had access to when I first started out bodybuilding in Cape Town South Africa.
My mother said "My boy you will come back home when you get hungry" With that beautiful smile she was joking about how I ate all the food out of the refrigerator when I use to come home from the army for leave.
I said no mom, this is for sure, I'm not coming home until being on that same beach as Arnold and the other guys were. Venice Beach. Well, it all played out. I got smacked but it happened…
You can do anything in this life as long as you dream, plan and execute. You will need some luck but most importantly your work ethic could overcome any bad luck or struggles you encounter along the way. When I think about everything that has happened in my life…Nothing was better than going home eating "my mother's food" and relaxing." – Gary Strydom