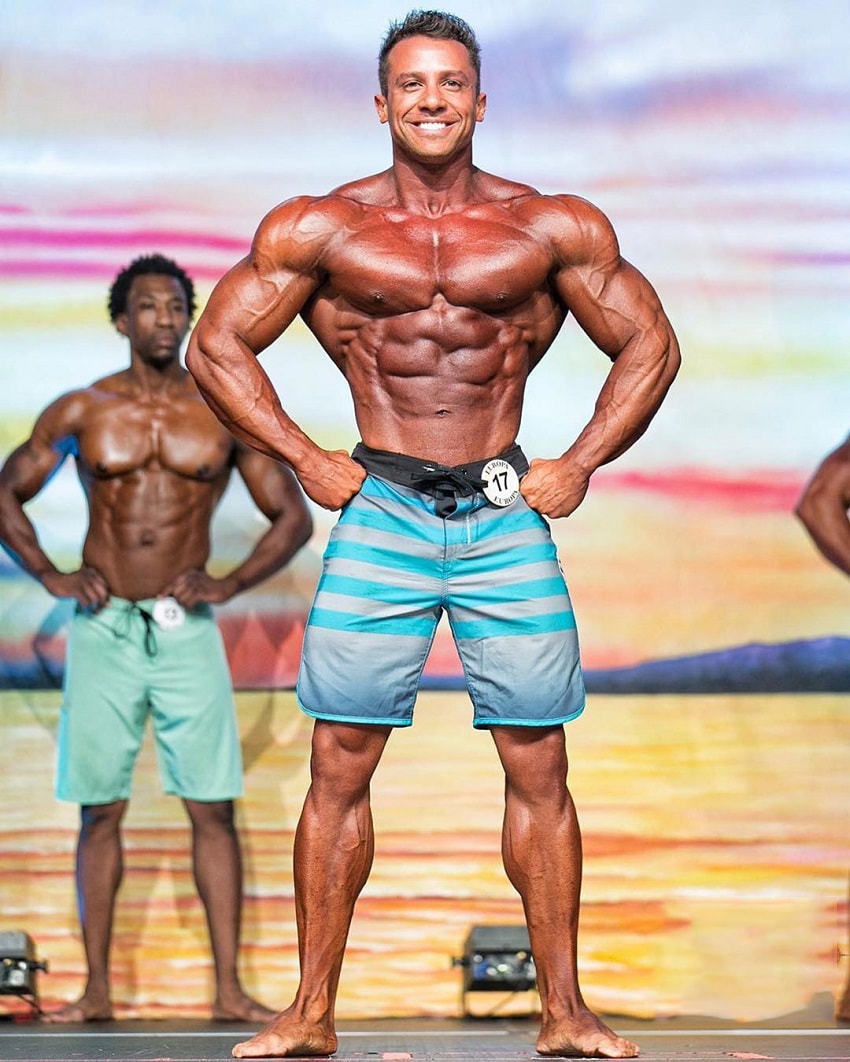 Diogo Montenegro
Pro Bodybuilder, Entrepreneur
Diogo Montenegro is a Brazilian IFBB Pro athlete and entrepreneur. His journey into bodybuilding all started when he was 14 years old.
Inspired by the legends such as Frank Zane, Arnold, and Frank McGrath, Diogo followed in the footsteps of his idols and began sculpting a great physique of his own.
"These figures motivated me to gain some muscle (I weighed 54kg in high school), but I had never planned on competing. I didn't even know what Mr. Olympia was."
Even though Diogo didn't initially plan on taking part in bodybuilding contests, his mind was changed once he saw progress on his physique. Motivated to be the best he can, Diogo went on to win numerous shows as a bodybuilder, going from an amateur to Pro along the way.
This is his story:
---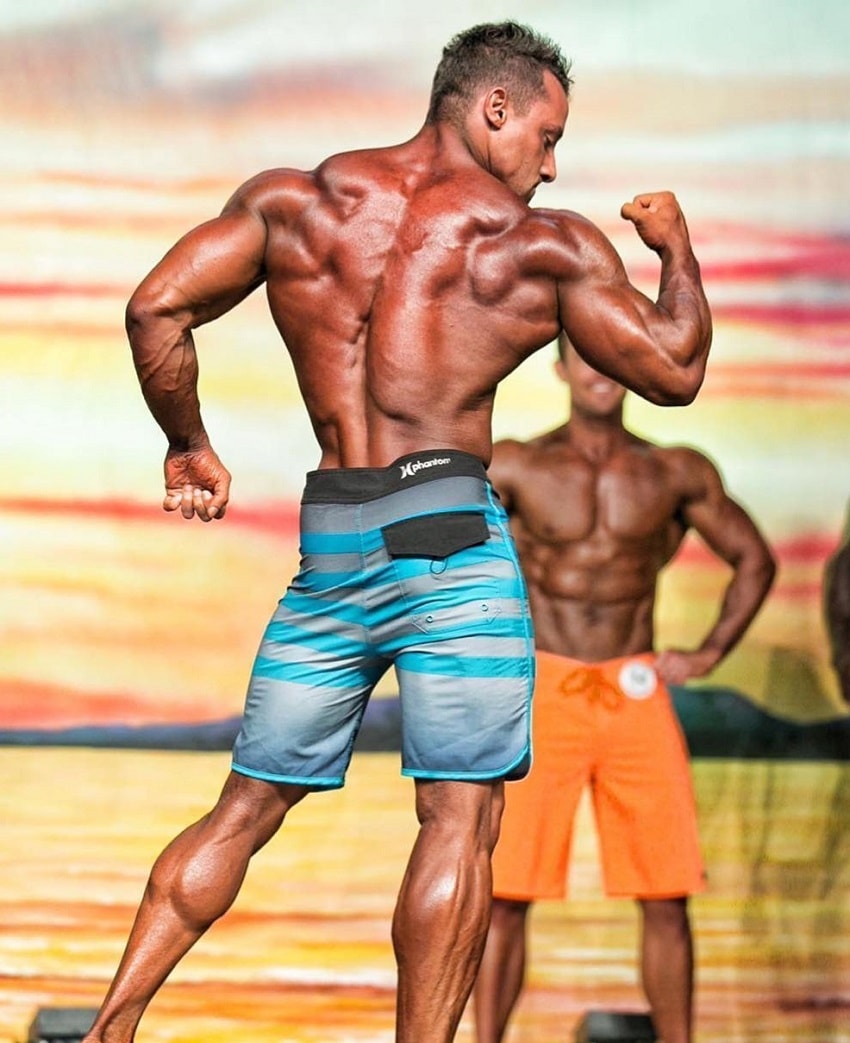 Athlete Statistics
Full Name: Diogo Montenegro
Weight
Height
Age
Date of Birth
185 - 195lbs (83.9 - 88.5kg)
5'7" (170cm)
32
January 28, 1991
Nationality
Profession
Alias
Brazilian
Pro Bodybuilder, Entrepreneur
diogomontpro
Era
2010
| | |
| --- | --- |
| Weight | 185 - 195lbs (83.9 - 88.5kg) |
| Height | 5'7" (170cm) |
| Age | 32 |
| Date of Birth | January 28, 1991 |
| Nationality | Brazilian |
| Profession | Pro Bodybuilder, Entrepreneur |
| Alias | diogomontpro |
| Era | 2010 |
---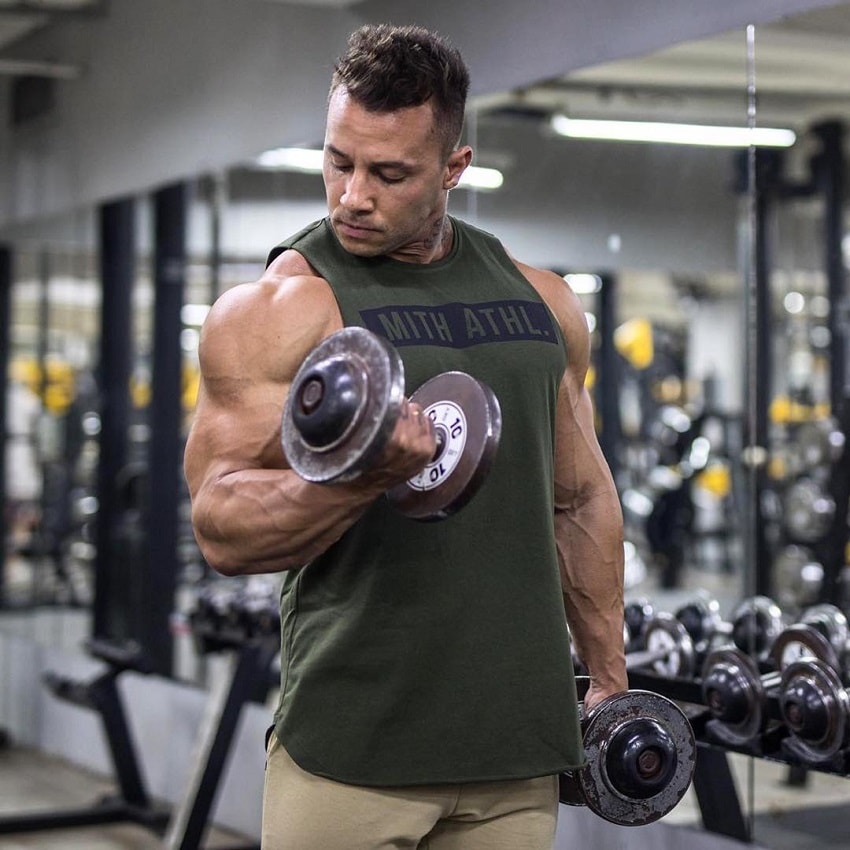 Accomplishments
Contest Record
2012
Expo Nutrition, 1st place
IFBB Champion
2013
Arnold Classic Brasil, 2nd place
2014
Arnold Classic Brasil, 1st place
2015
Prestige Crystal Cup, IFBB Men's Physique Class, 1st Place
Mr. Olympia, IFBB Men's Physique, 16th place
2016
Europa Orlando Pro, IFBB Men's Physique, 4th place
Pittsburgh Pro, IFBB Men's Physique, 8th place
Prestige Crystal Cup, IFBB Men's Physique, 1st place
Tampa Pro, IFBB Men's Physique, 3rd place
Mr. Olympia, IFBB Men's Physique, 16th place
2017
Europa Orlando, IFBB Men's Physique, 1st place
Toronto Pro Supershow, IFBB Men's Physique, 3rd place
Miami Muscle Beach Pro, IFBB Men's Physique, 2nd place
Europa Dallas, IFBB Men's Physique, 7th place
Mr. Olympia, IFBB Men's Physique, 16th place
2018
Europa Orlando, IFBB Men's Physique, 1st place
California Night of Champions, IFBB Men's Physique, 2nd place
Mr. Olympia, IFBB Men's Physique, 3rd place
---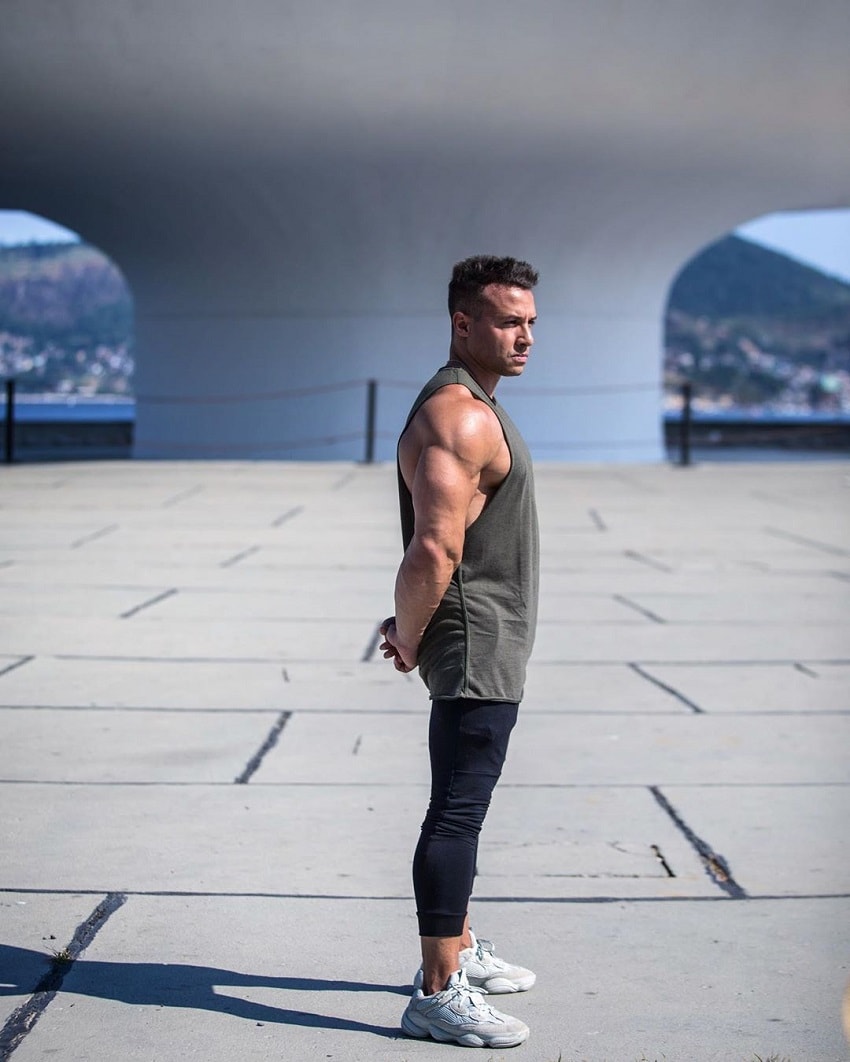 Biography
Bodybuilding Beginnings
Born in Rio de Janeiro, Brazil, Diogo Montenegro's first contact with weights came at the age of 14. Inspired by the likes of Frank McGrath, Diogo's goal was to attain an aesthetic and muscular physique by training in the gym.
Although just a hobby at first, bodybuilding became so much more to Diogo as he progressed over the years. Not only did his muscles grow but so did his interest in the lifting sport.
First Contests
In 2012, Diogo took his passion for bodybuilding even further as he set out to become a competitor. He finished 1st at his debut show, the Rio Expo Nutrition.
After this early victory, Diogo was motivated to keep competing and win new trophies. By 2014, he'd already won the Pro Card, and from here, things only got better and better.
---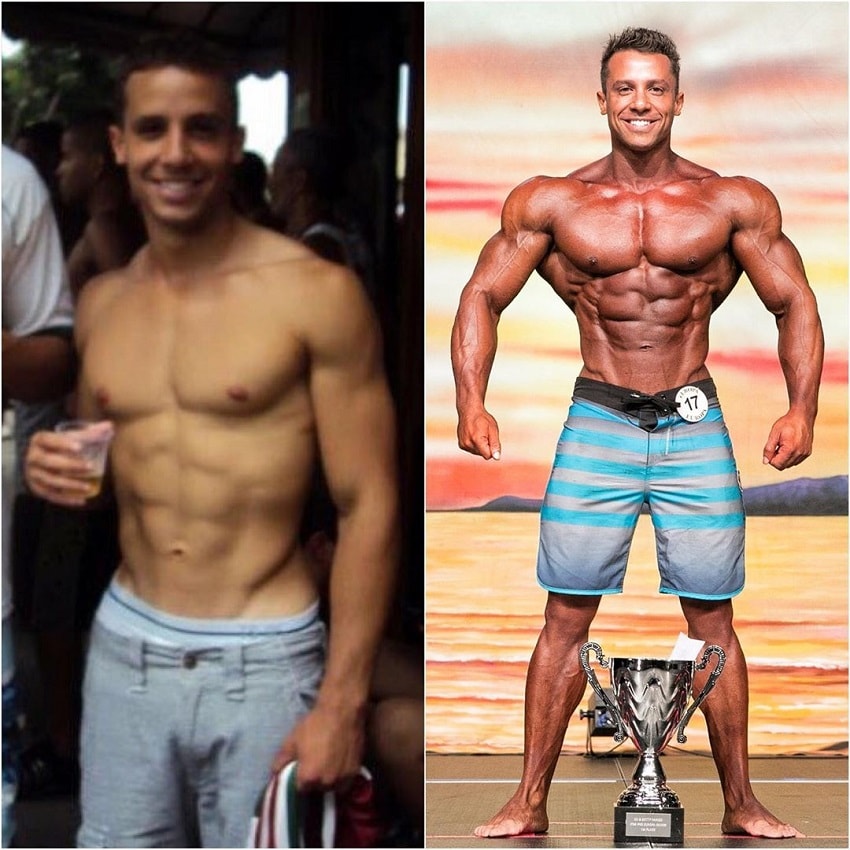 ---
Diogo's Life as Pro
In 2015, Diogo made his Pro Debut at the Prestige Crystal Cup. Impressively, he took 1st place that day.
However, Diogo didn't just win the 1st place trophy, he also qualified for entering that year's Mr. Olympia. Since he always preferred aesthetics over muscle size, Diogo decided to compete as a Men's Physique athlete at the contest.
Ultimately, Diogo finished in 16th place at the 2015 Olympia. While he regularly took 1st place trophies as an amateur bodybuilder, the Pro circuit proved to be a far bigger challenge.
But Diogo wasn't discouraged by this; if anything, placing 16th motivated him to train even harder.
Defending the 1st Place Title
Diogo started 2016 off with a top 5 finish at the IFBB Europa Orlando Pro. In the following contest, the IFBB Pittsburgh Pro, he came in 8th place.
Only a few weeks later, Diogo defended his IFBB Prestige Cup Champion title from the previous year; winning the contest yet again. This meant he qualified for the Olympia once more.
But, before taking part in Olympia, Diogo had one more contest coming his way – the IFBB Tampa Pro. After weeks of intense preparations, he managed to claim 3rd place in the contest.
Finally, in September of 2016, Diogo took place at Mr. Olympia, rubbing shoulders against some of the finest physiques in the world. Ultimately, he wasn't able to crack the top 10 at the contest, finishing in 16th place once again.
---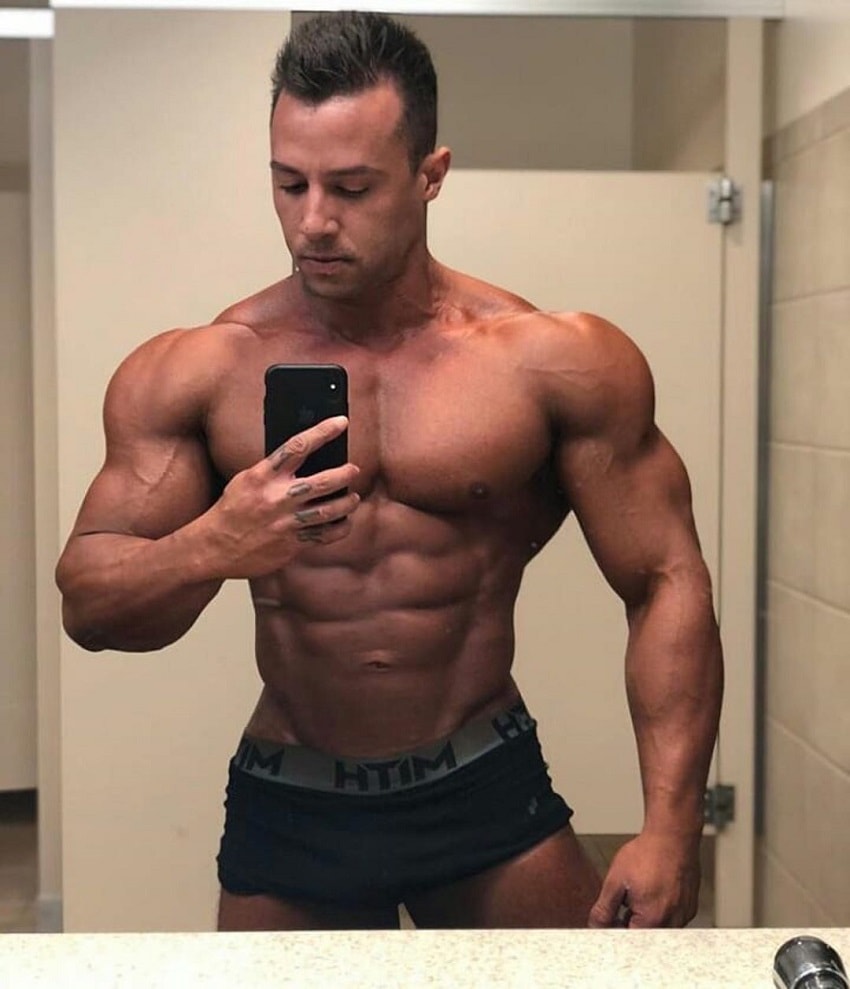 ---
Later Contests
In 2017, Diogo claimed the 1st place at the Europa Orlando, subsequently earning his place at the Mr. Olympia the same year. However, it was the same old story for Diogo at the Olympia; he once again only managed to finish in 16th place.
Despite this, Diogo wasn't discouraged. These setbacks served him as a 'fuel' to constantly improve and work on himself. He knew that sooner or later, he'd achieve a much better result at the Olympia.
This is precisely what happened at the 2018 Mr. Olympia, when Diogo improved his results by finishing in 13th place.
Although this was still far from his ultimate goal, Diogo was happy to see improvements. He continues to work hard for his goals, inspiring masses with his never-give-up attitude and a mindset of a true champion.
---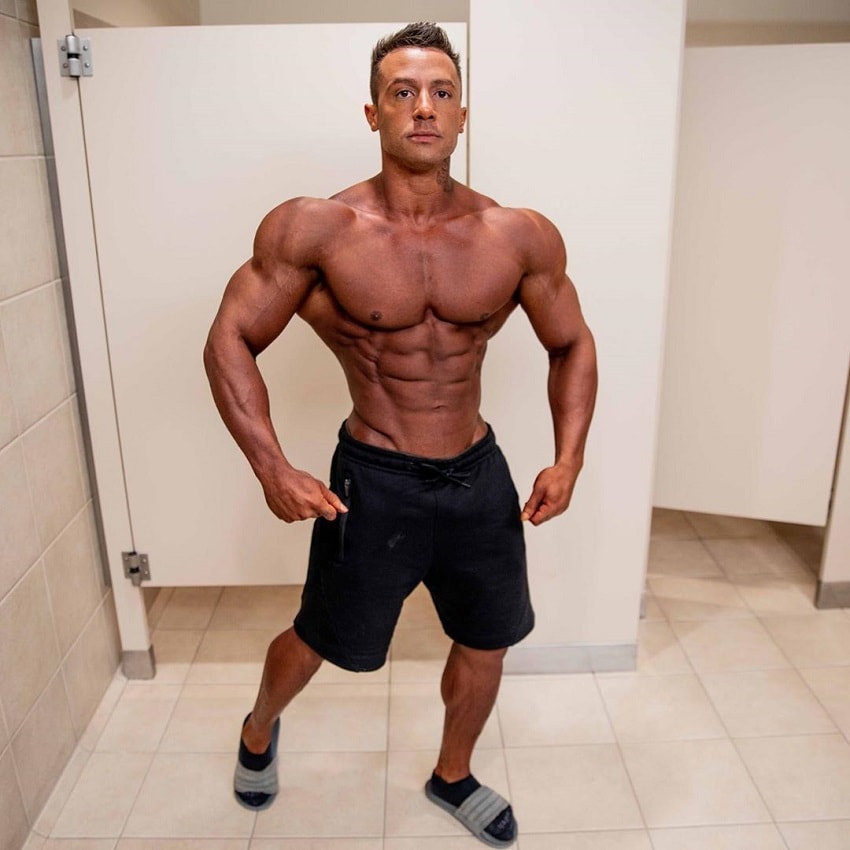 Training
Diogo's doesn't follow any special training program. Instead, he focuses on lifting heavy and hard while in the 'off-season' to pack on muscle mass.
Then, as the contest date comes closer, Diogo starts lifting lighter weights with more reps. This in turn keeps his muscles firm, tight, and lean for the show.
Diogo's top exercises are skull crushers, lateral raises, and cable chest cross-overs. These exercises give him the most intense burning sensation in muscles, better than anything else he'd tried.
"I don't like to listen to music while working out. Instead, I enjoy listening prior to the workout itself. This pumps me up for the session. My favorite style is hardcore music, such as hardstyle EDM."
---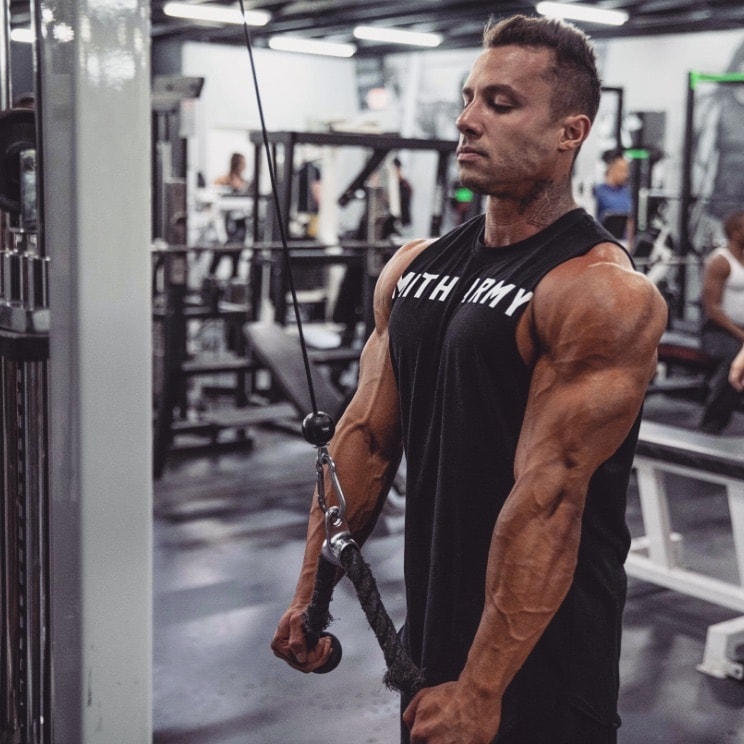 Nutrition
In terms of dieting, Diogo keeps his meals clean and protein-heavy for most of the year. Every 15 days, he'll take a nice 'cheat meal' to replenish his energy tank.
When preparing for a contest, Diogo reduces his carbs to a minimum. He also cuts all 'cheat meals' and junk foods at this stage. "Fast food doesn't exist for me during contest prep". – Diogo Montenegro
---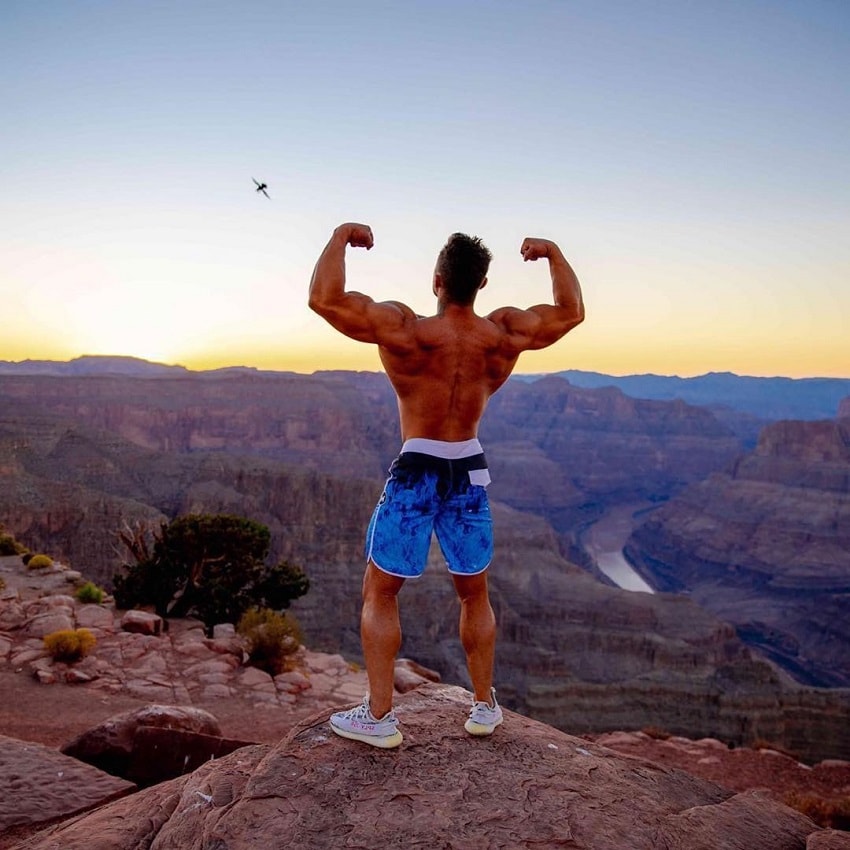 Idols and Influences
Seeing the likes of Arnold and Frank Zane is what kick-started Diogo's journey towards success in bodybuilding. At first, his only goal was to add more muscle to his slim frame.
But as time went on, Diogo's motivations became much 'deeper,' leading him to become a world-class athlete.
---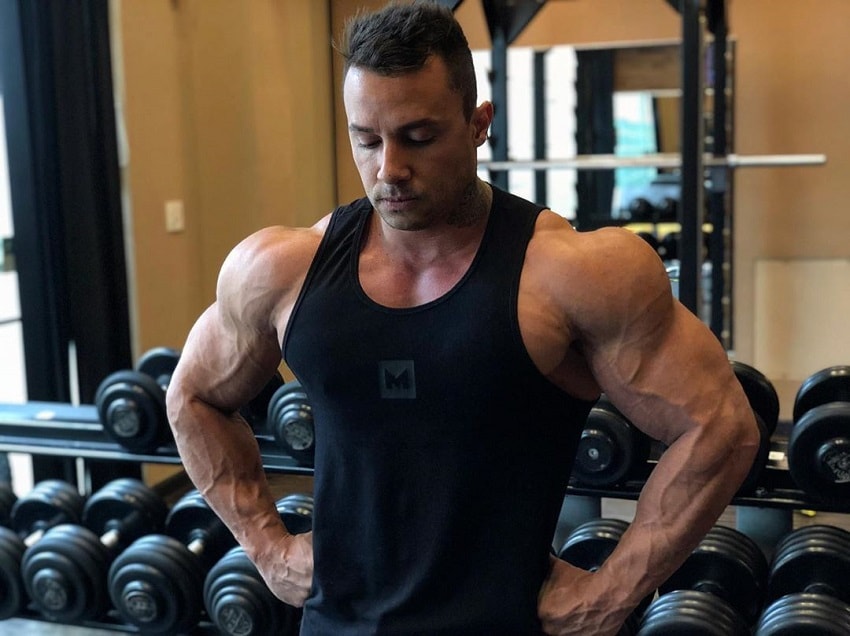 What we can learn from Diogo Montenegro
Above all, Diogo Montenegro taught us that you should remain dedicated to your goals until you see them through.
Diogo's physique wasn't crafted after one training session, and the same goes for his bodybuilding career.
If there's anything to learn from his story, it's that you should stay patient and believe that small daily victories will slowly, but surely, lead you to greater success.