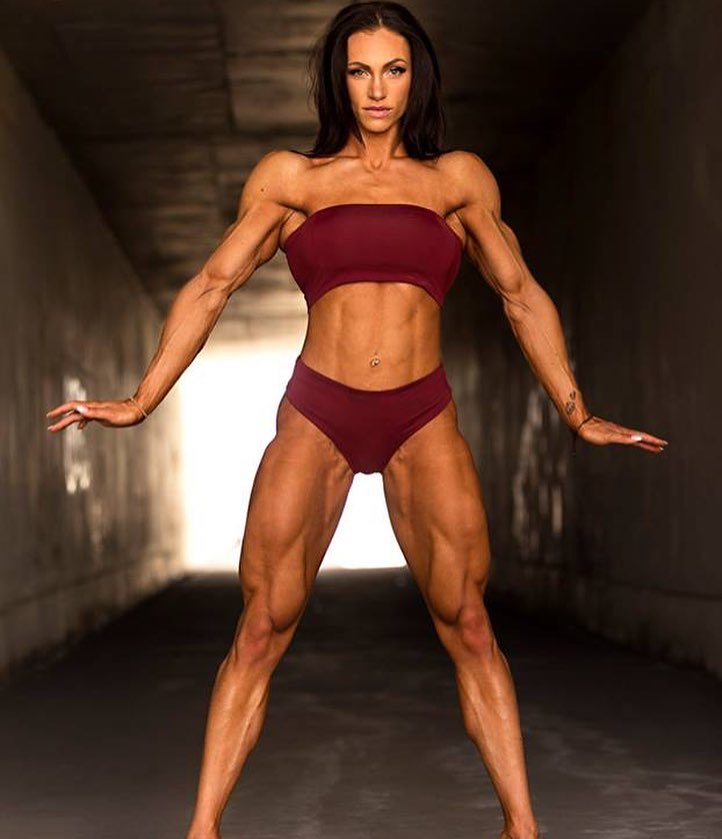 Melissa Bumstead
IFBB Figure Pro, Sponsored Athlete
Melissa Bumstead is an IFBB Figure Pro athlete and digital influencer from Canada.
Even though Melissa has competed in over 11 Pro shows in her career, she enjoys every show like it's her first time competing. Her fans inspire her to continue posting new photos and videos of her journey on social media.
However, Melissa didn't always have the body she has today. In fact, she wasn't interested in fitness at all until 2012, when she met her partner who was a bodybuilder.
This is her story:
---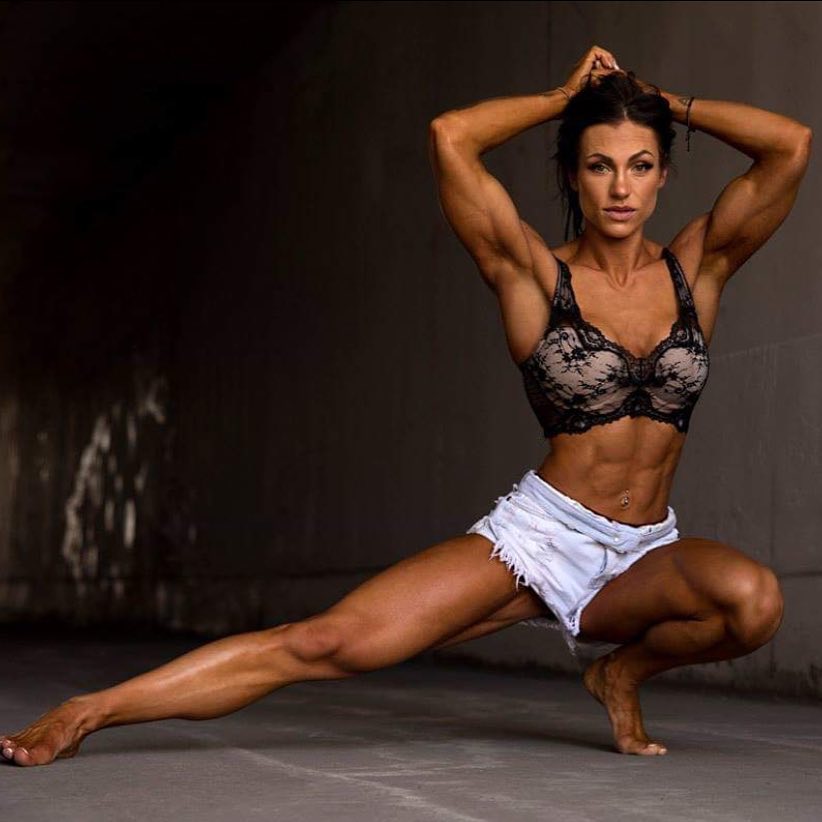 "My favourite part of competing? Spending time and celebrating with loved ones. It's so rewarding being surrounded by people that support your dreams. Especially when those people inspire you."
Athlete Statistics
Full Name: Melissa Bumstead Valliere
Age
Date of Birth
Nationality
Profession
32
December 6, 1990
Canadian
IFBB Figure Pro, Sponsored Athlete
Era
2010
| | |
| --- | --- |
| Age | 32 |
| Date of Birth | December 6, 1990 |
| Nationality | Canadian |
| Profession | IFBB Figure Pro, Sponsored Athlete |
| Era | 2010 |
---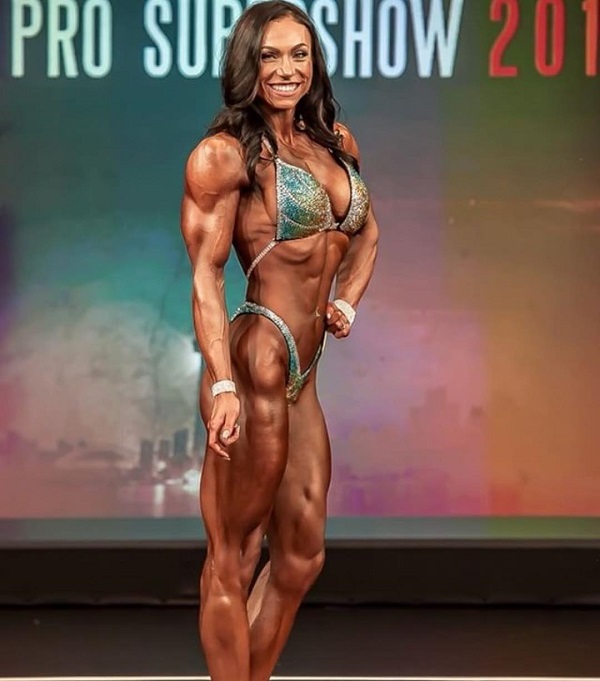 "It's been a while since I've woken up with that feeling of excitement and gratitude that you have another opportunity to put yourself one day close to your end goal. I'm thankful for that feeling. Let's get after it today."
Accomplishments
IFBB Figure Pro
Brand Ambassador
Melissa's Contest History
2015
CBBF Figure Overall Winner – Won the Pro Card
2016
IFBB Toronto Pro Supershow, IFBB Figure Class, 5th place
Vancouver Pro, IFBB Figure Class, 4th place
Dayana Cadeau Classic, IFBB Figure Class, 4th place
2017
Mr. Olympia, IFBB Figure Class, 16th place
2018
Europa Orlando, IFBB Figure Class, 4th place
Toronto Pro Supershow, IFBB Figure Class, 2nd place
Vancouver Pro, IFBB Figure Class, 4th place
Los Angeles Pro, IFBB Figure Class, 2nd place
Tampa Pro, IFBB Figure Class, 1st place
Mr. Olympia, IFBB Figure Class, 12th place
2019
Arnold Sports Festival, Figure Class, 15th place
---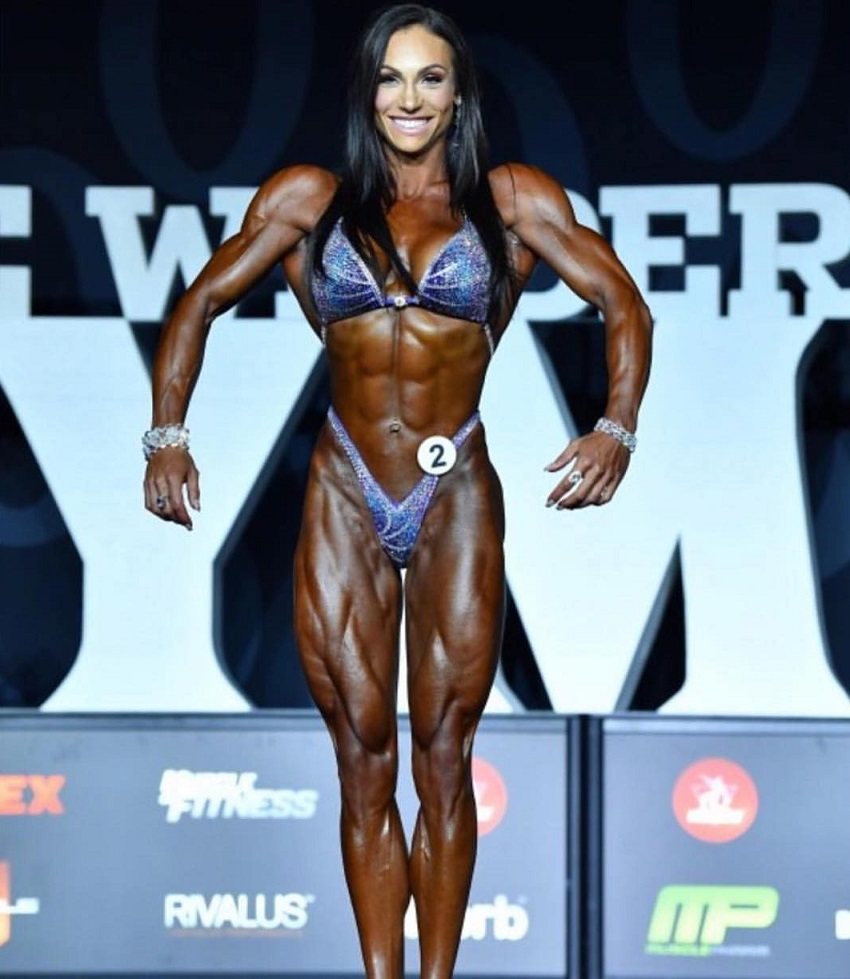 Biography
First Steps in Bodybuilding
Melissa wasn't always interested in bodybuilding like some athletes. Her first encounter with weightlifting came after she met her partner Ian in 2012.
Her partner was just having preparations for his bodybuilding show when Melissa and he met.
Initially, it "wasn't a pleasant experience," says Melissa. But after watching the Olympia in 2013 she decided to become a competitor herself. "I decided to give this whole competing thing a go," Melissa said.
Falling in Love With the Sport – And Winning the Pro Card
During her first few months in bodybuilding, Melissa fell in love with the appearance of the Figure class. She loved the elegance that figure athletes displayed on the stage. This is what ultimately spurred her on to choose Figure when it was time to decide which class she'd compete in.
After a few years of competing, Melissa turned up the intensity in her training and diet, which led her to build a phenomenal physique. In 2015, her hard work paid off as she won the Canadian Nationals and took her Pro Card along the way.
Passion That Keeps Growing
Since winning her Pro Card in 2015, Melissa has participated in over 11 professional competitions. Even though the constant show preparations can be exhausting at times, Melissa doesn't plan to slow down anytime soon. She continues to compete in Figure division, claiming that every time she steps on the stage her passion for the sport grows.
---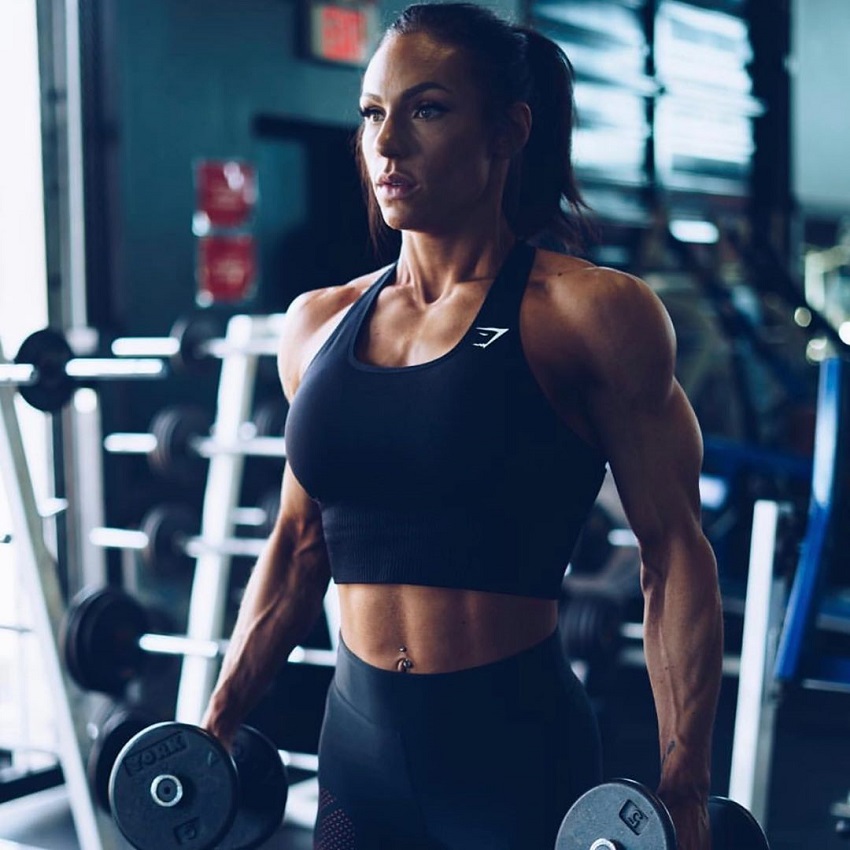 "Everyday may not be 100% but I'm sure as hell going to make sure I give my 100% effort everyday. Who's in it with me!? Let's be our own motivators. Breathe and remember who the you are."
Training
Melissa trains several days per week in the gym to stay at the top of her game.
She loves training all body parts equally, but if she had to choose, shoulders are her favorite. Melissa loves training them at higher reps to achieve the infamous burning sensation. It boosts her endorphins and makes her feel good after the workout.
However, she advises everyone to do what works for them. Not everyone will respond the same to one routine, according to Melissa. But she believes there are a few universal traits that are critical for building a physique of your dreams – those are hard work and consistency.
---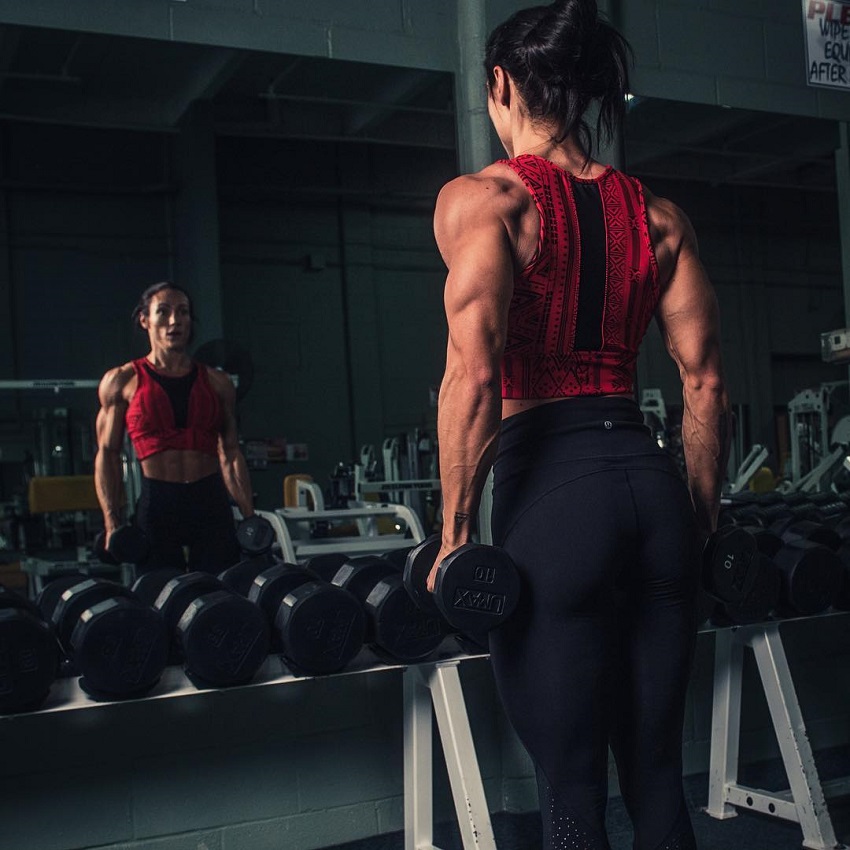 Nutrition
Melissa's nutrition principles are simple; to fuel her body with the best foods, because inner health will always reflect on the physical appearance.
However, this doesn't mean that Melissa will never eat something she truly enjoys. In the off-season, when she is more relaxed with her diet, she'll allow herself a filling dinner here and there.
---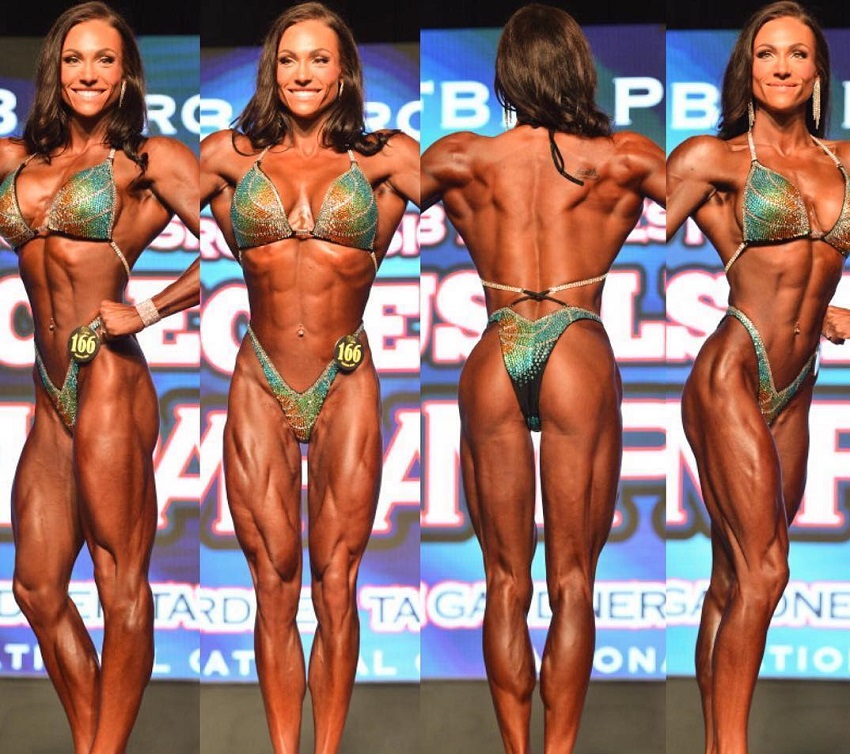 Idols and Influences
Melissa Bumstead has her own idols in bodybuilding, those are the people that have inspired her to become who she is today. One of those people is Nicole Willkins, the legendary IFBB Olympia Champion.
---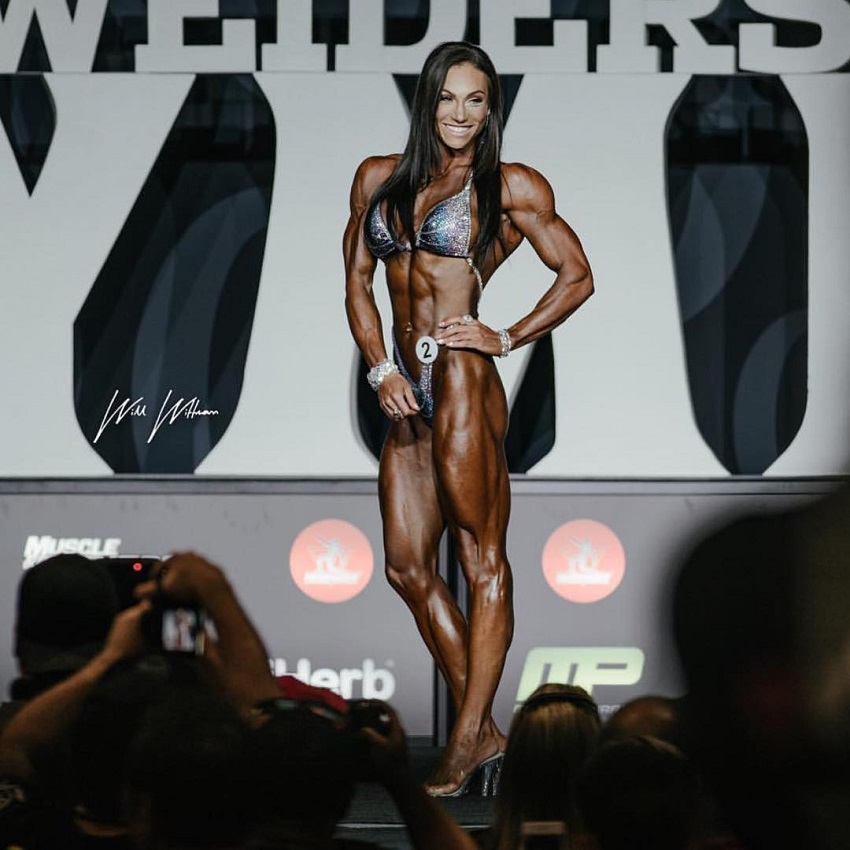 What we can learn from Melissa Bumstead
Ever since 2012, Melissa Bumstead was on a rise to reach the top of her craft. She initially wasn't interested in bodybuilding, but now, the competitive drive has become a part of her. With over 11 Pro Shows under her belt, she has big plans for the future and continues to work hard towards her dreams.
Passion, vision, and commitment are three key traits Melissa has shown us. Not giving up when things get hard, and being passionate about what you do. That's how you too can reach greatness.