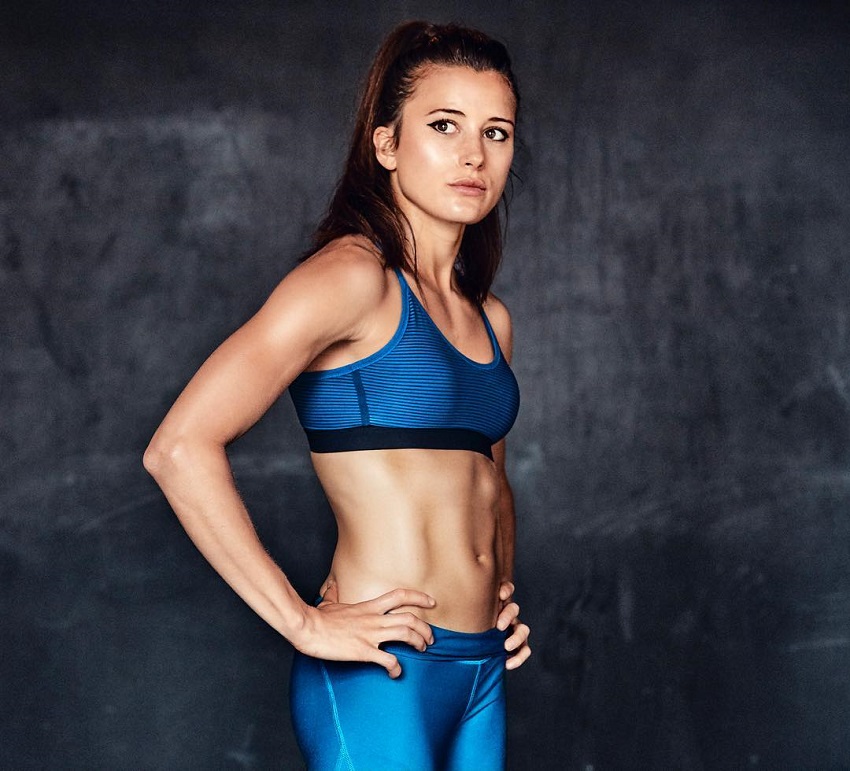 Imke Salander
Fitness Model, Marathon Runner
Imke Salander is a German runner and fitness influencer. Famous for her fit and athletic physique, which took years of consistency and dieting to create.
Her transformation over the years has gone on to inspire people from everywhere.
With an already strong presence online, Imke continues to grow her fan base into the thousands. Her motto is always to keep improving herself while enjoying every step of the process.
---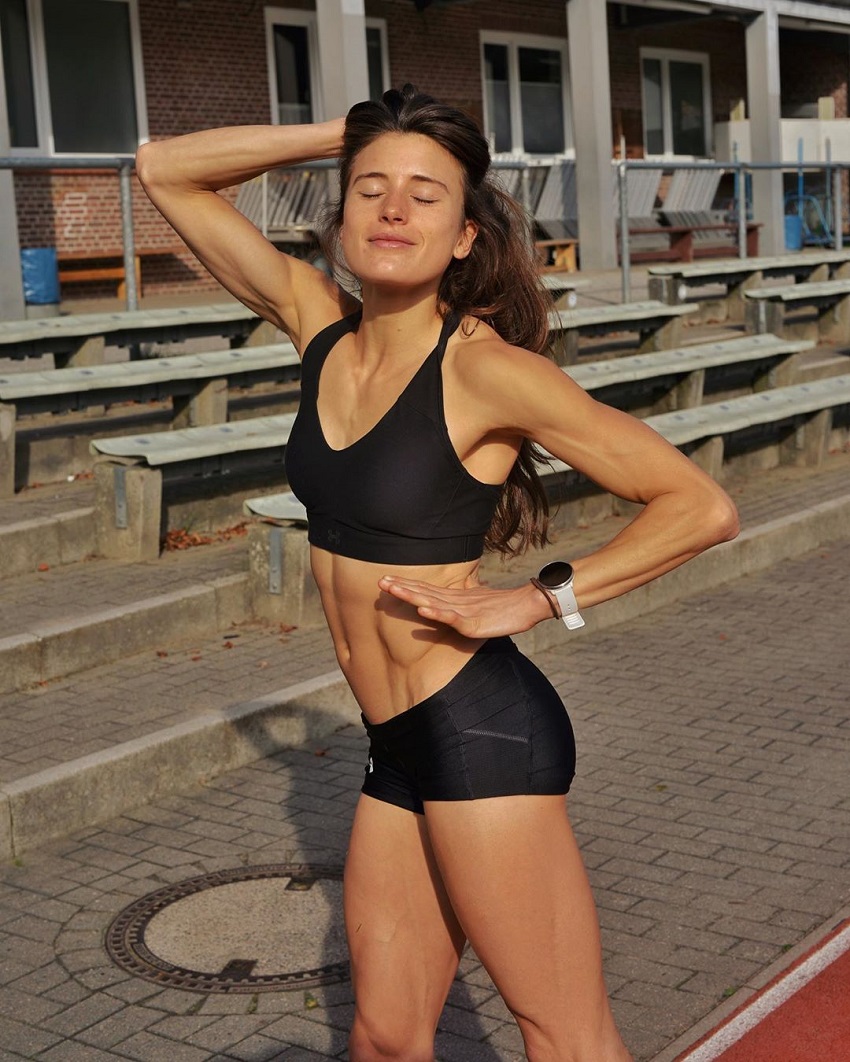 Athlete Statistics
Full Name:
Height
Year of Birth
Nationality
Profession
5'6" (167.5cm)
1993
German
Fitness Model, Marathon Runner
Era
2010
| | |
| --- | --- |
| Height | 5'6" (167.5cm) |
| Year of Birth | 1993 |
| Nationality | German |
| Profession | Fitness Model, Marathon Runner |
| Era | 2010 |
---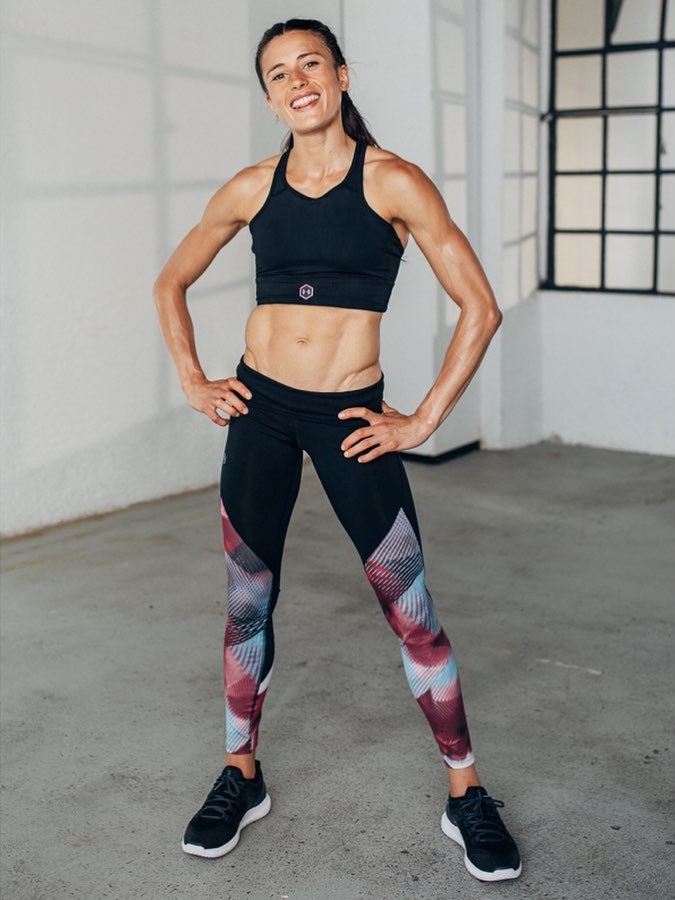 "I'm a big fan of leg workouts. In my circles I'm known for being the person with constantly sore legs. Do you enjoy legdays too?"
Accomplishments
Fitness Model
Runner
Online Influencer
---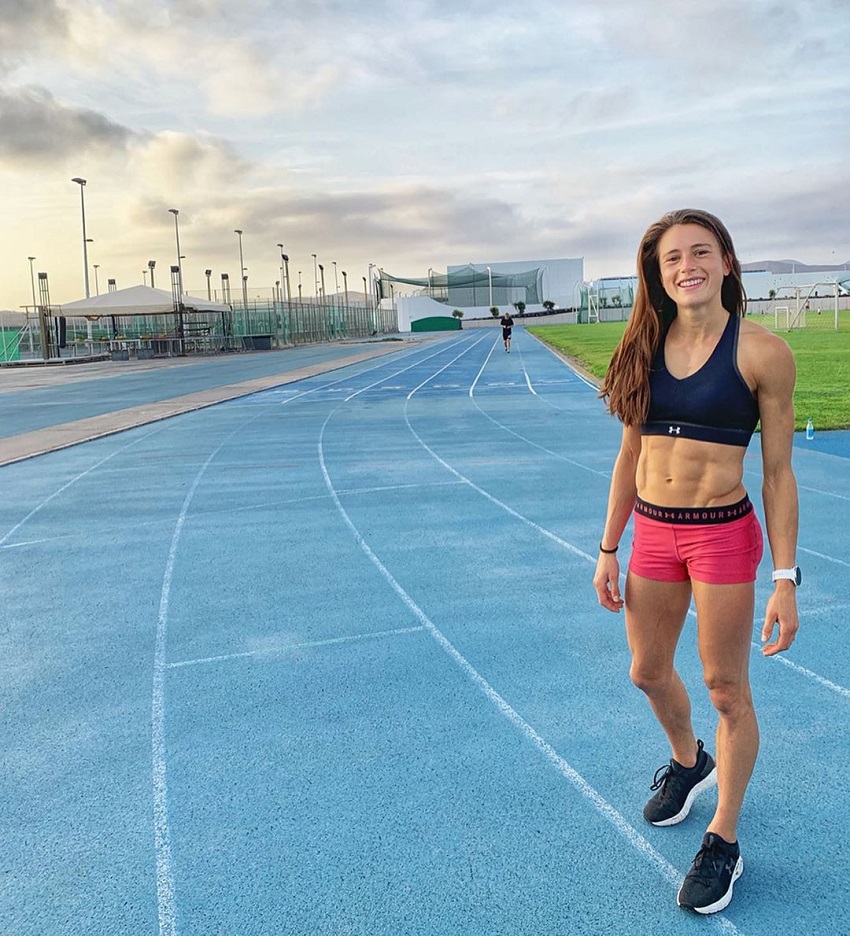 Training
Imke doesn't just train in the gym. Her workout regimen includes all sorts of exercises, from walking, weight training, core exercises to full-on marathon running. It's this variety that makes fitness fun and challenging for Imke.
Ab Training
If there's a trademark muscle group on Imke's physique, it would be her abs. And according to Imke, they haven't been "made in the kitchen," but rather in the weight room. Imke believes that training is just as important as diet when it comes to developing that lean, beach-ready figure.
In her own words:
"Want visible abs? Stick to the 'abs are made in the kitchen' cr*p. Want a strong core to improve your performance? Do complex weight exercises (squats, deadlifts, etc) and go sprinting."
Sleep And Recovery
Sleep is number one on the list of Imke's health priorities. She believes that it's critical for recovery as well as for maintaining low body fat. Getting enough sleep also keeps Imke's food cravings at bay. She's found that she is more likely to snack on unhealthy foods when underslept. For this reason, she'll aim to get a minimum of 7 hours of sleep per night.
---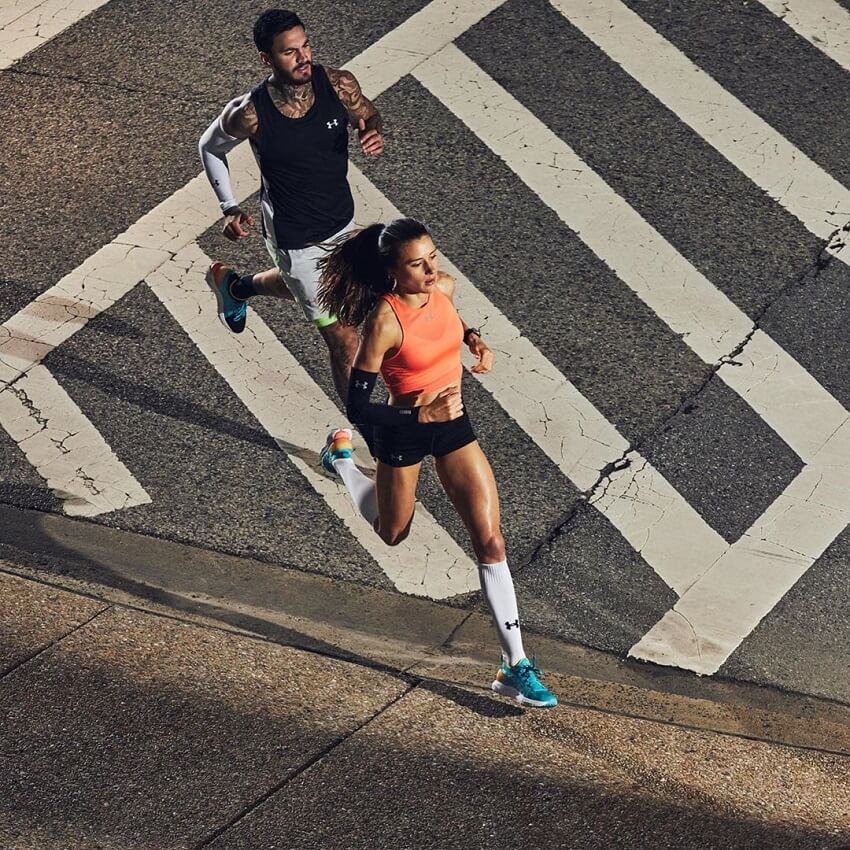 Nutrition
Imke sticks to a whole food diet that's heavy on the vegetables. It's similar to a vegetarian diet. However, Imke still includes some lean meats here and there. This way, she ensures she gets enough protein, which is essential for muscle building.
Dates For Long Workouts
Long training is draining on Imke's body. When she trains for 90 or more minutes in the gym, her glycogen stores get depleted. To counter this, she'll snack on dates. These are a source of quick carbs that keep her fueled throughout the entire workout.
---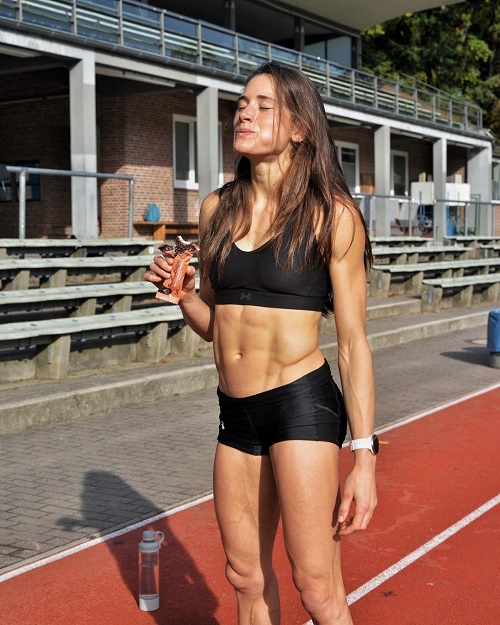 Idols and Influences
Imke's inspiration comes from not just her progress, but also seeing other athletes and bikini fitness models succeed in their careers. One of them is Ramona Valerie Alb, who's also from Germany and known for her success in fitness competitions.
Imke's Motivation
Imke says that many people ask her how she stays motivated to train every day. And for Imke, the answer is simple: not putting too much pressure on herself. She looks at fitness as a fun activity to do. For this reason, she doesn't need the motivation to go to the gym. In fact, she looks forward to it.
As Imke says, "I honestly think that the biggest reason for lack of motivation is that you're putting too much pressure on yourself. Of course, it's good to set goals – but only if they make you thrive and enjoy your training.
In my opinion, the most critical factor in staying motivated is to focus on that little progress. Every little step. Be proud of yourself after training. Try to find a way to enjoy the whole ride, not just the accomplishment of the goal." – Imke Salander
---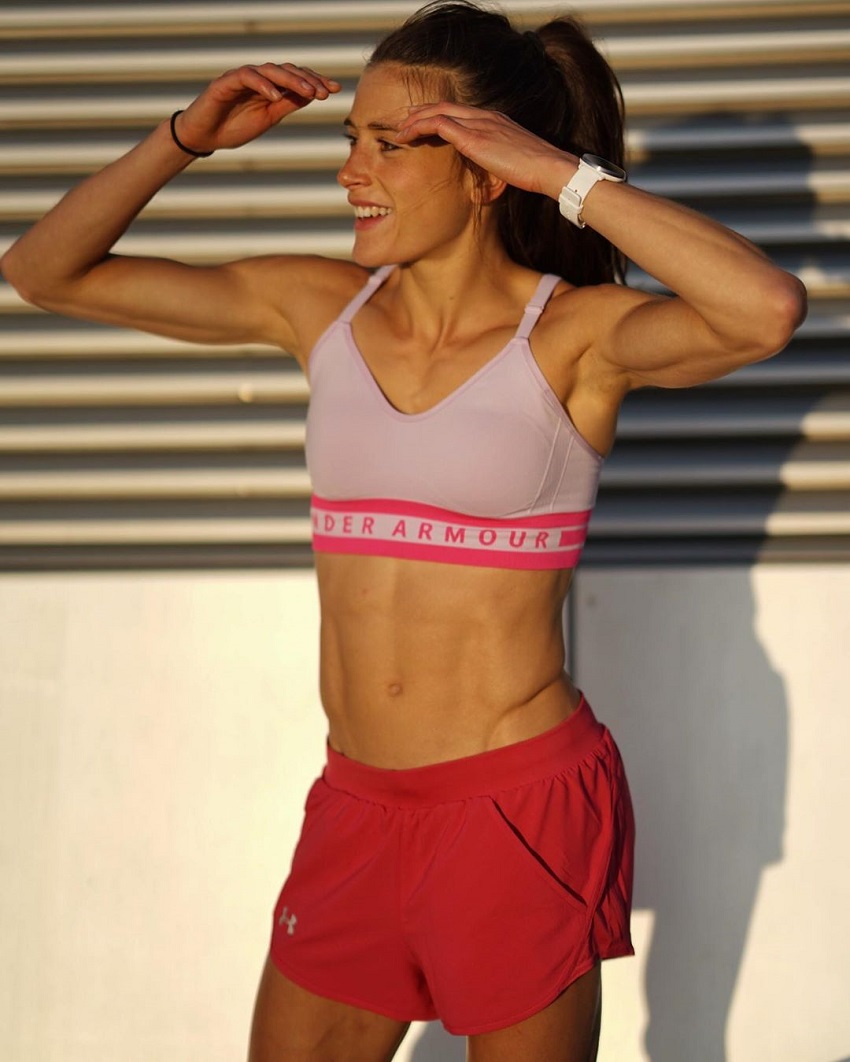 What we can learn from Imke Salander
If there's something learn from Imke, it's patience. Not expecting things to change overnight, but working on them day in and day out.
Over time, as you stay dedicated, your goals will start to manifest into a reality.
Imke also underlines the importance of enjoying the process, not just 'the fruits.' It's easy to get demotivated when the goal is far away. But if you enjoy every step of the process on your way there, then your chances of success increase – just like Imke showed us.