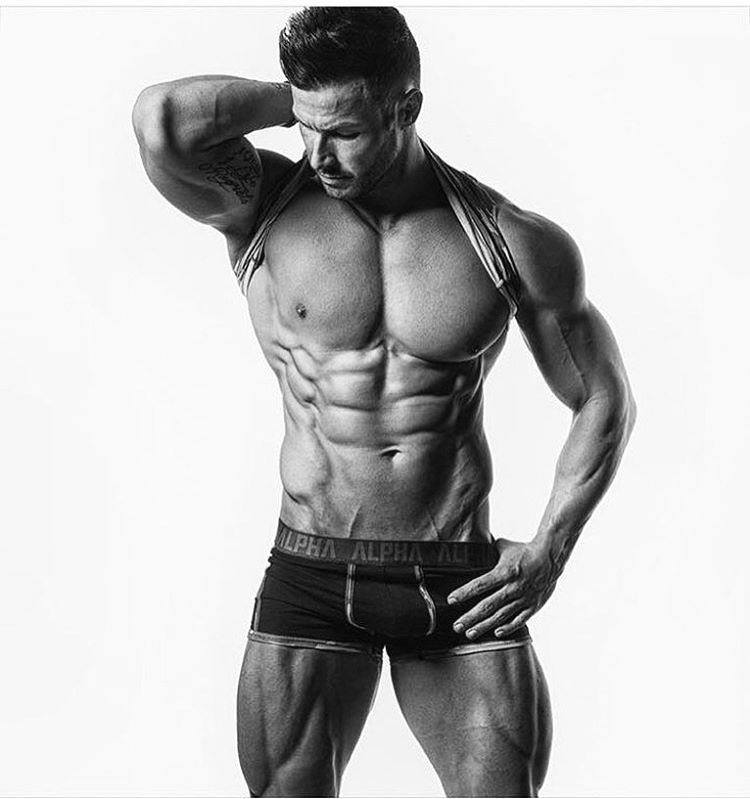 Wayne Coetzee
Professional Bodybuilder, Fitness Model
From Photo Journalist to professional bodybuilder, Wayne Coetzee has gone from taking photos of fitness models, to developing into one himself.
Being a beauty and fitness photographer for over 10 years, he always had a passion for the industry. But it was only when decided to enter his first competition in 2013, that he took his interest in bodybuilding to the next level.
This is his story:
---

"In 2012, I decided to take my fitness to a new level, by competing in Body Beautiful South Africa. I obtained 1st place in the Model Plus division."
Athlete Statistics
Full Name: Wayne Coetzee
Weight
Height
Age
Date of Birth
185 - 195lbs (83.9 - 88.5kg)
5'10" (177.5cm)
34
January 20, 1989
Nationality
Profession
Era
South African
Professional Bodybuilder, Fitness Model
2010
| | |
| --- | --- |
| Weight | 185 - 195lbs (83.9 - 88.5kg) |
| Height | 5'10" (177.5cm) |
| Age | 34 |
| Date of Birth | January 20, 1989 |
| Nationality | South African |
| Profession | Professional Bodybuilder, Fitness Model |
| Era | 2010 |
---

"I competed in WBFF and I am proud to say that I also won 1st place in Muscle Model (which is a bigger division), and obtained my Pro Card status."
Accomplishments
Competitions
2013 Body Beautiful South Africa, Model Plus Division, 1st
2013 WBFF South Africa, Muscle Model 1st – Pro Card
2014 WBFF Worlds Las Vegas, Muscle Model, NP
2016 WBFF Worlds Toronto, Pro Fitness, 9th
---

Biography
Photo Journalism
Born in the heart of Rustenburg, South Africa, even as a child, Wayne had a passion for fitness. Although, unlike other bodybuilders, he didn't grow up determined to compete himself. Instead, he took his life in a different direction, committing to becoming a professional photographer.
After graduating from college, Wayne was desperate for a job to financially support himself in the real world, and took a job as a Photo Journalist to make ends meet. Wayne started to become unhappy not being in the industry he loved – he knew he had to make a change if he was to realize his dream of working in fitness.
---

---
Beauty and Fitness Photography
It wasn't long until Wayne left his job as a Photo Journalist and finally found his way into the fitness industry. He became a freelance beauty and fitness photographer in 2012, helping athletes to take portfolio shots.
During his time working with numerous fitness models and bodybuilders, Wayne began considering competing – He was inspired by the physiques he was photographing, and aspired to achieve a similar body himself.
---

---
Becoming a Professional Bodybuilder
It wasn't long until Wayne entered his first competition in 2012 in his home country, South Africa. Impressively, he walked away with the trophy after being placed 1st.
After a hugely successful debut show, he entered another competition, the 2013 WBFF South Africa, that same year. Although his second contest was with a bigger federation and division, he managed to replicate his initial success by taking home his Pro Card after being placed 1st.
But he was hungry for more.
Riding high from becoming a professional bodybuilder, over the course of 2014-2016, Wayne competed in a further two contests. Unfortunately, he didn't win, but he was proud of how far he'd come in the space of 4 years – his bodybuilding career had always been a side-job, with photography being his main passion.
Social Media Star
Wayne gained more attention with every competition, and began acquiring a mass of followers on social media. By 2018, he had become an online sensation.
---

Training
Wayne's favorite exercise is deadlifts. The reason why it's his favorite, is because it works on every muscle in his body.
As for Wayne's favorite body part to train, it would be legs. His legs used to lag behind compared to other body parts. But through hard work, Wayne has now developed them into one of his strongest muscle groups.
His leg training routine looks like this:
Wayne Coetzee Leg Workout
Single leg-extensions, supersetted with double leg extensions
Single leg press
Double leg press (The last 5 reps are done as slowly as possible to achieve the 'burn')
Squats
Seated calf raises
Standing calf raises
Toe Press
Lunges
Between his sets, Wayne will do a brief walk, ensuring that he squeezes his quad muscles to optimize blood flow and muscle growth. He enjoys doing legs because he knows it's one thing he's worked very hard on to develop.
Wayne's Fitness Advice For Beginners
Wayne says that if he started training again, there are some things he would change. One would be to taking more time to research how to use the right supplements. While he did win many of his WBFF competitions, he did so without using any supplements. He believes that if he took advantage of them, he'd achieve even more impressive results.
What's more, Wayne is a big believer in seeking out a personal coach and a training partner. Because these people could've helped him learn the ropes of bodybuilding much faster.
Another advice Wayne has for aspiring bodybuilders is to never neglect their nutrition. Even though hard training helps build and shape muscles, it's the diet that plays a key role in whether those muscles will show or not, according to Wayne.
The last tip is to work towards a goal and stick to it. Wayne says that people should believe in themselves even when everyone else doubts them. As he says; "Remember, impossible is nothing. Everything can be achieved with a strong mindset."
---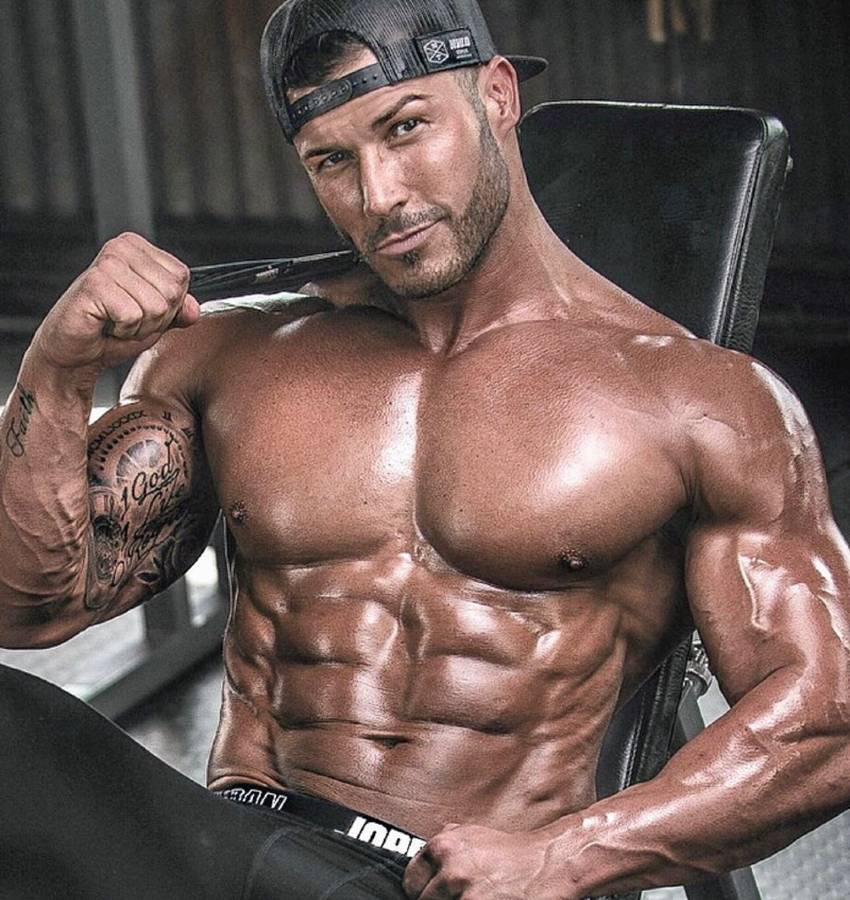 Nutrition
Wayne likes to measure all of his macros when competing. This way he stays in full control of his body weight and progress in the mirror. This approach also helps him stay lean all year-round, making his contest preparations easier.
His diet mostly consists of lean chicken breast, high-quality beef, some pork, lots of leafy green vegetables, avocados, some brown rice, and a little bit of fruit.
Some key tips that Wayne follows for weight loss are to drink plenty of water when hungry, be in a slight caloric deficit daily, and to increase protein to prevent muscle loss.
However, Wayne's diet might change over the course of the year, especially as he switches from the 'in-season' to 'offseason'. At this point, he might allow himself to eat more calories to fill out and gain size.
Supplements in Wayne's Stack
Wayne is a big fan of using pre-workouts and fat burners. These supplements help him train harder and achieve weight loss faster when preparing for a show.
Alongside these, he also uses glutamine, CLA, and whey protein. He loves taking flavored protein when he has sugar cravings. All he does is mix it with water, leave in his fridge for about half an hour, and he has made himself a flavorsome pudding.
---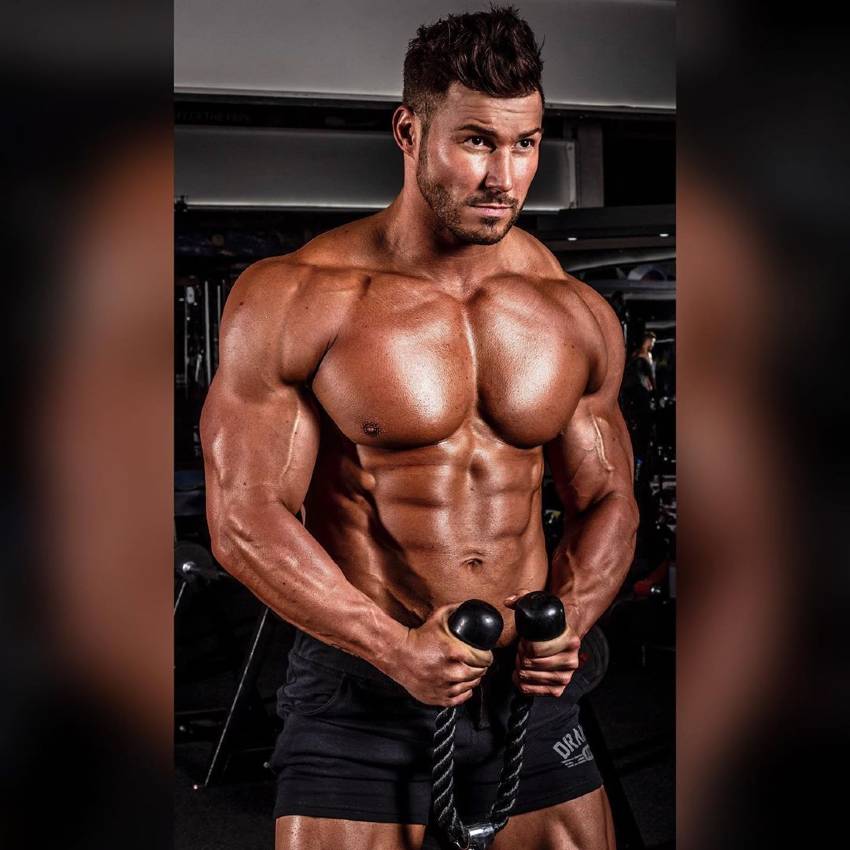 Idols and Influences
Wayne looks up to two other fitness models, and they are Lazar Angelov and Phil Heath. The reason why is because of their incredible physiques, but also their success in life.
---

"My passion for fitness still grows at an exponential rate. For this reason, I've become one of the very few people to never have worked a day in my life, because when you do what you love, it is never called work."
What we can learn from Wayne Coetzee
Wayne Coetzee has taught us that you shouldn't be happy just watching others fulfill your ambitions. He went from photographing bodybuilders and fitness models, to becoming one in his own right.
One thing we can take away from Wayne, is that if you are determined to realize your dreams, then anything is possible.
Wayne's Motivation
Wayne Coetzee says that his inspiration comes from helping others achieve their potential. He's found that the more he achieves himself, the more he can inspire others.
"And of course, nothing is better or motivating than seeing results when I vigorously diet and train." – Wayne Coetzee