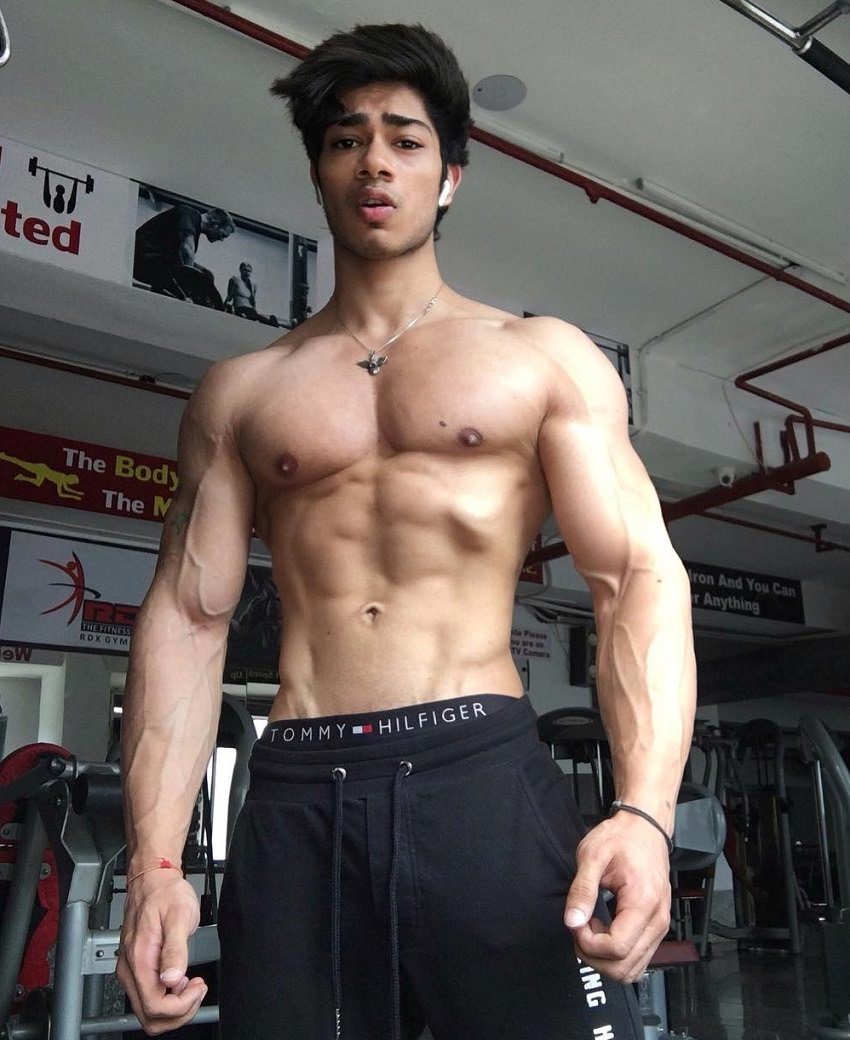 Vasu Mittal
Fitness Model, Online Entrepreneur
Vasu Mittal is an Indian fitness athlete and an online entrepreneur. His beginnings in bodybuilding date back to 2012, a year in which Vasu received his first pair of dumbbells from his father.
Since he'd just finished his exams at school and was free for the entire summer, Vasu decided to use the weights that his father gave him to build some muscle. He said;
"I still remember how excited I was to get these dumbbells, cause I had this thing in my mind that I can train whenever I want, as much as possible, and most importantly without being made fun of my skinny little body at the gym."
After Vasu saw his first results from training, he was hooked. From then on, he gobbled up every fitness magazine and article he could find – determined to learn everything about correct training and nutrition. New 'gains' kept on coming, as Vasu grew in not only his physique but also experience, fame, and recognition. This is how he looks now;
---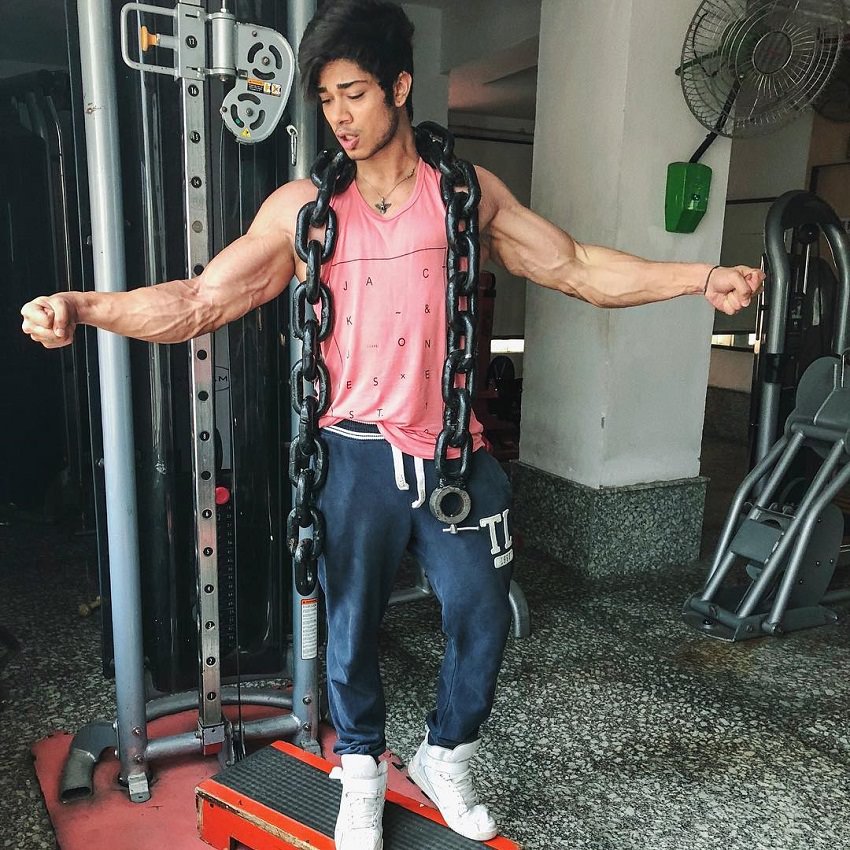 "Don't be afraid to start something, it can be anything. Music, writing, acting, or any weird stuff you like (of course in the right direction). Because you have literally no idea what the future holds for you."
Athlete Statistics
Full Name: Vasu Mittal
Nationality
Profession
Era
Indian
Fitness Model, Online Entrepreneur
2010
| | |
| --- | --- |
| Nationality | Indian |
| Profession | Fitness Model, Online Entrepreneur |
| Era | 2010 |
---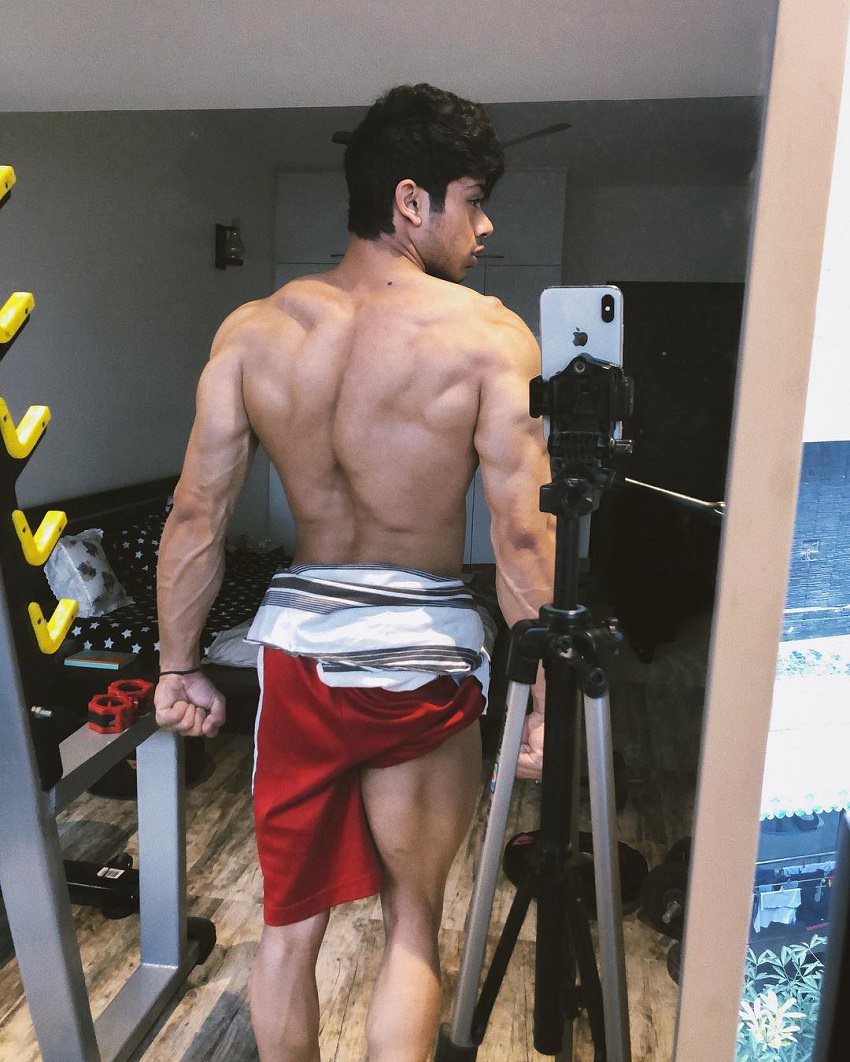 "Stop making fitness/bodybuilding complicated. Eat good, train hard, go out, peak some testosterone and live your life for god sake. Keep it simple, focus on execution, and remember a wise man never knows all, only fools know everything."
Accomplishments
Fitness Model
Online Entrepreneur
---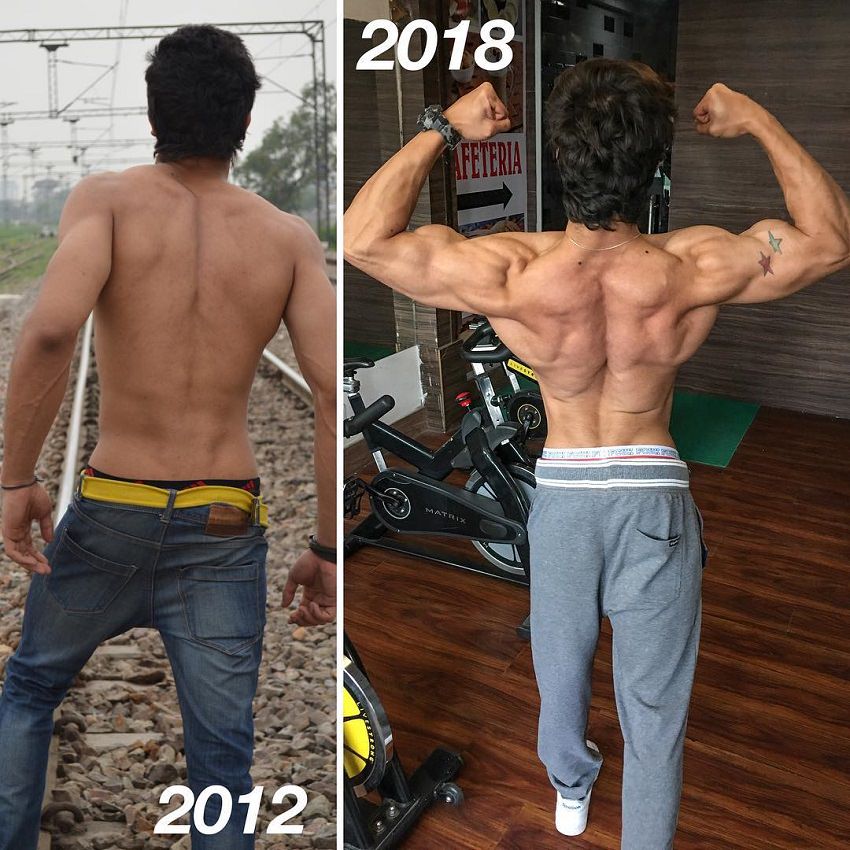 ---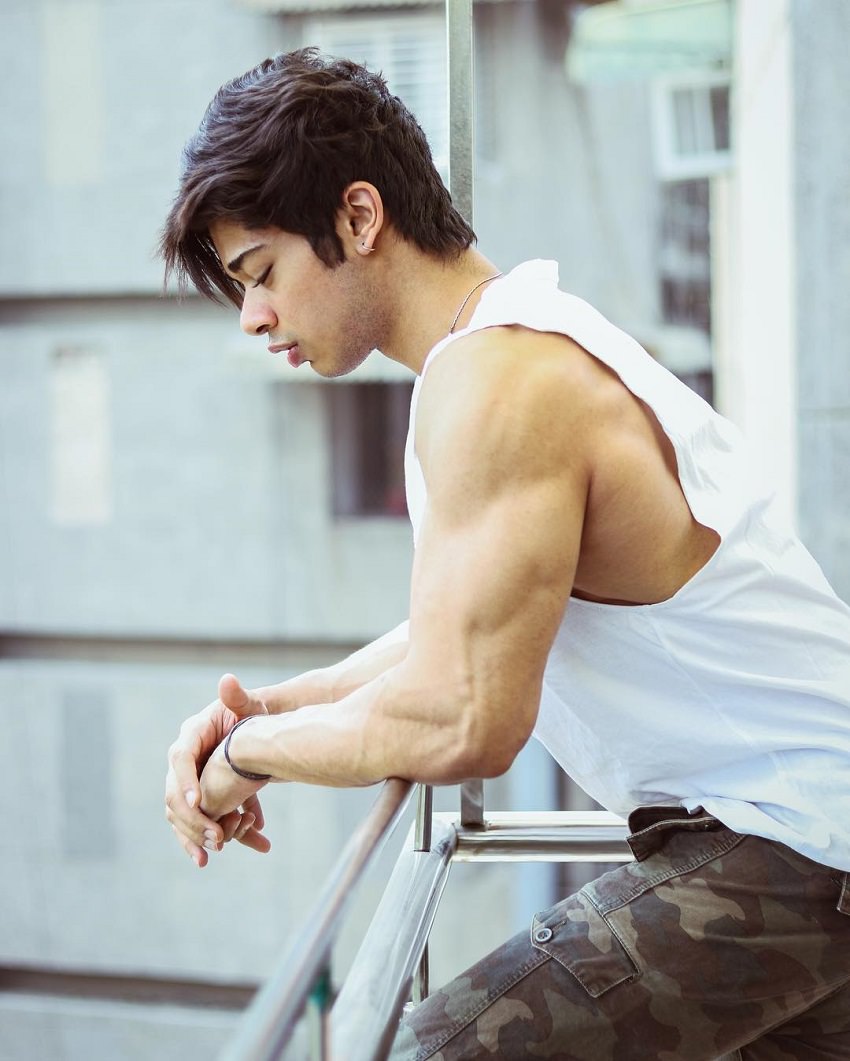 "Remember, every single second is an opportunity to change your life, like that's how much power we have."
Training
Vasu Mittal trains like a bodybuilder; 3-5 sets per exercise, 8-10 reps per set, with his average workout lasting about an hour.
He'll choose a simple routine over a complicated one any day. According to Vasu, a bench press, pull-up bar, and squat rack are all that he needs to sculpt an amazing physique.
He'll throw in some cardio if he wants to amp up the fat loss; however, this happens rarely. Vasu already trains at a high intensity in his workouts. This sends his metabolism into high gear and reduces his need for cardio.
The only occasions where Vasu will do cardio is when he's preparing for a photo shoot and needs to drop body fat at short notice.
---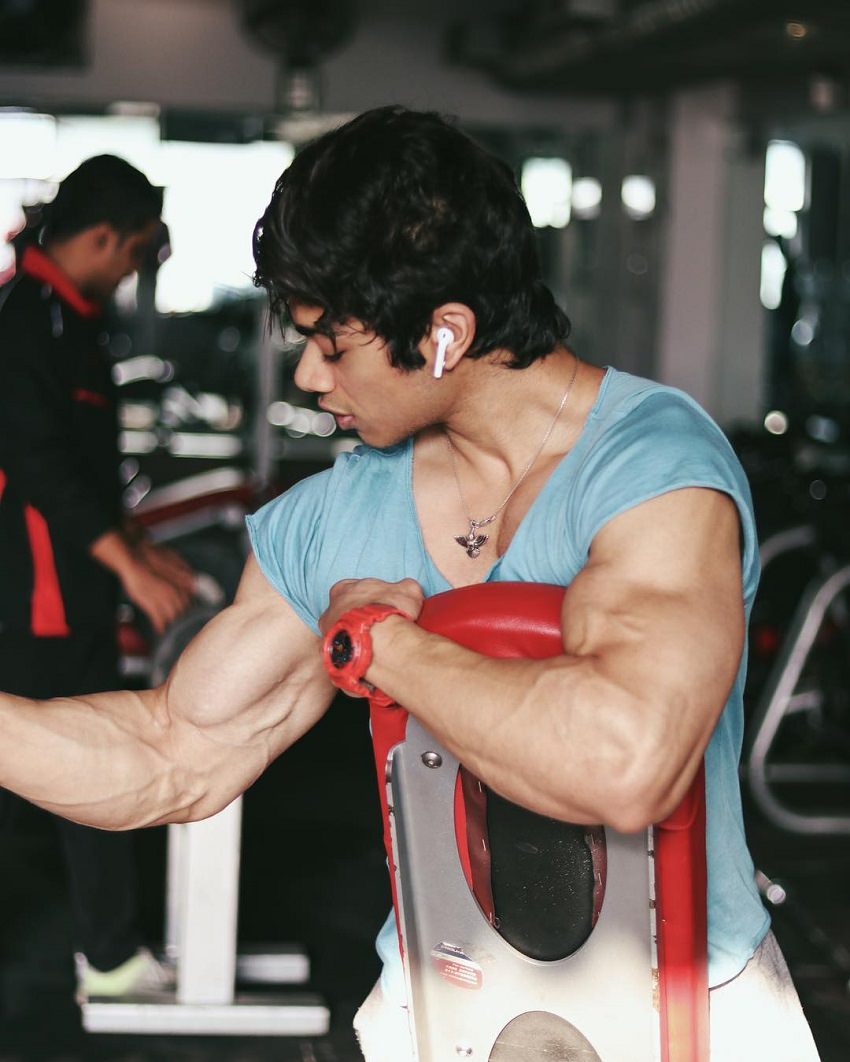 ---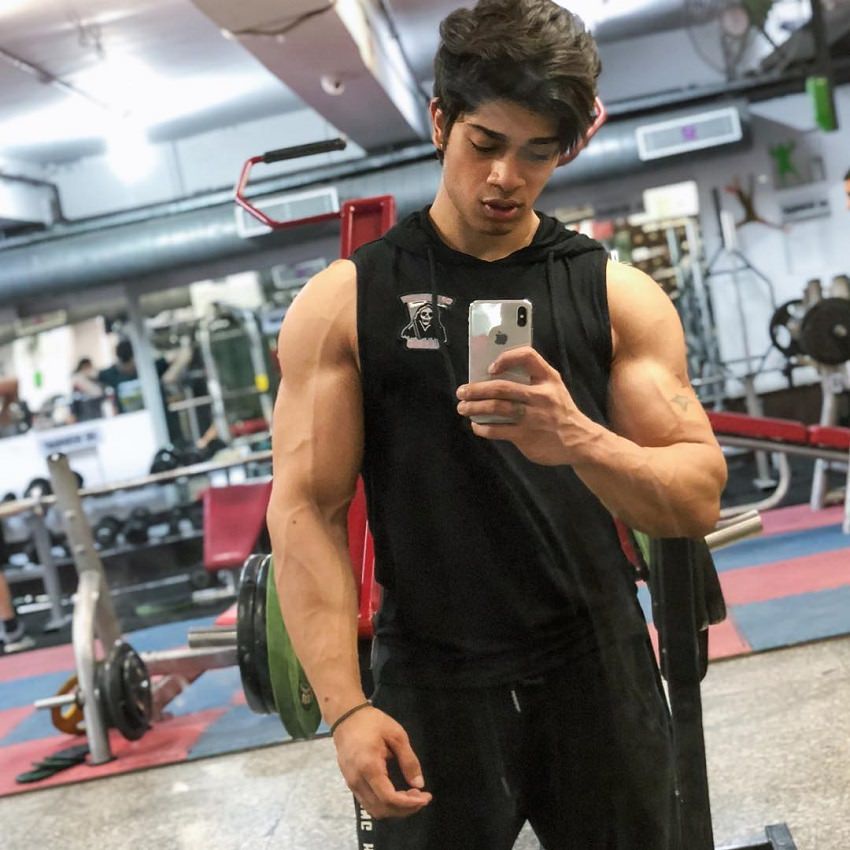 "10 years will pass in the blink of an eye. Find your passion and work towards it every day. Put all you have into it and don't let anyone tell you that you're wasting your time."
Nutrition
To fuel his intense workouts, Vasu Mittal eats huge amounts of calories. However, he doesn't eat just anything. Instead, he focuses on high-quality foods such as grass-fed meat, wild caught salmon, green vegetables, and berries.
There's also time and space for sweet potatoes and brown rice in Vasu's diet. He eats these foods before and after his workouts when his muscles are starved of glycogen.
"The fuel that goes into your body is much more important than you think, especially when you're pushing your body to its limits. A few foods that I like to eat after my workout are rice, kidney beans, pasta, eggs, chicken, and potatoes."
---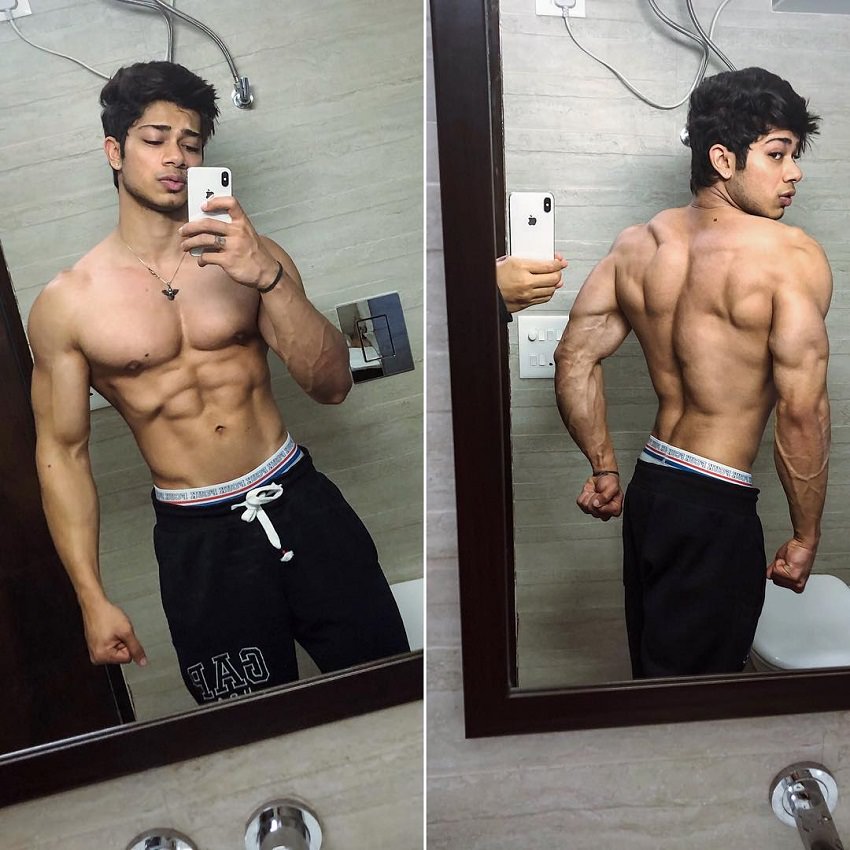 ---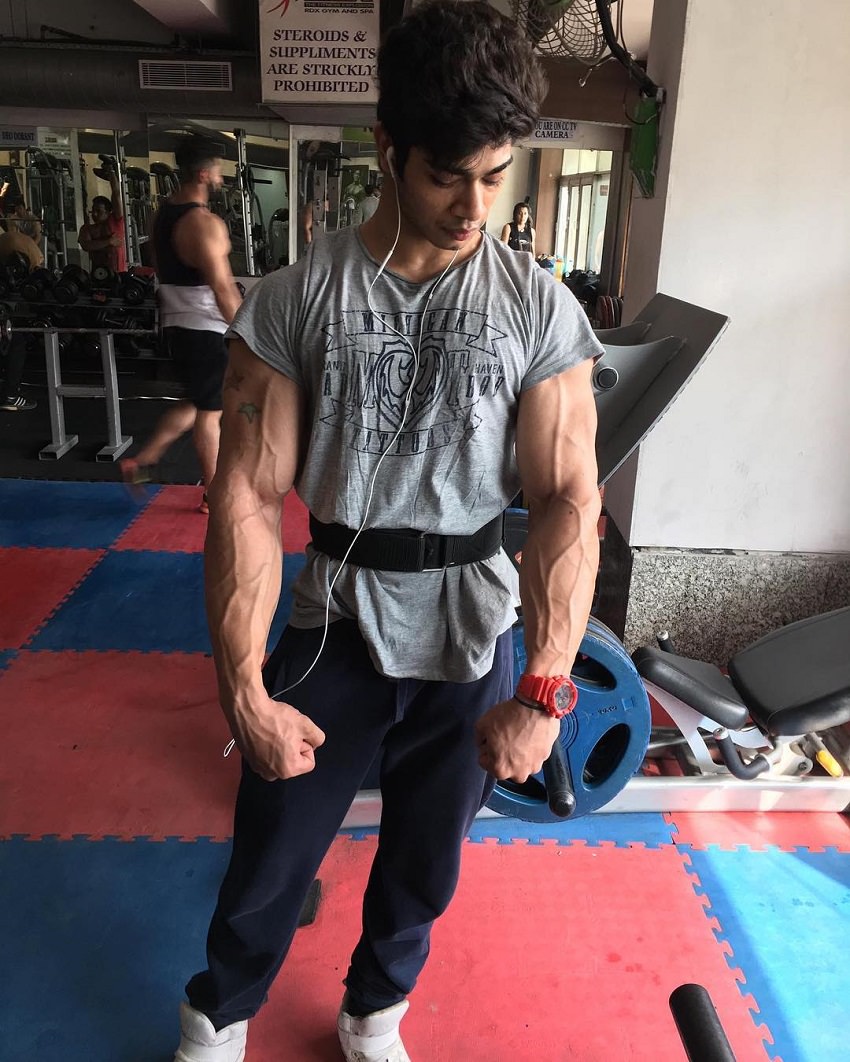 "If you want to achieve your dreams, you must follow them, and the best way to follow them is not to think about wanting to be very rich, but to think about doing something that you really want to do."
What we can learn from
Vasu Mittal
Keeping a ripped physique like Vasu's is without a doubt no easy task. It takes a lot of planning, commitment, and daily effort to achieve the same ripped muscle that he has.
Eating a dense meal every 2-3 hours, getting enough sleep, and training hard 5-7 times per week. Setting these goals and seeing them through is a sure way to attain your own awesome physique. Just like Vasu Mittal.