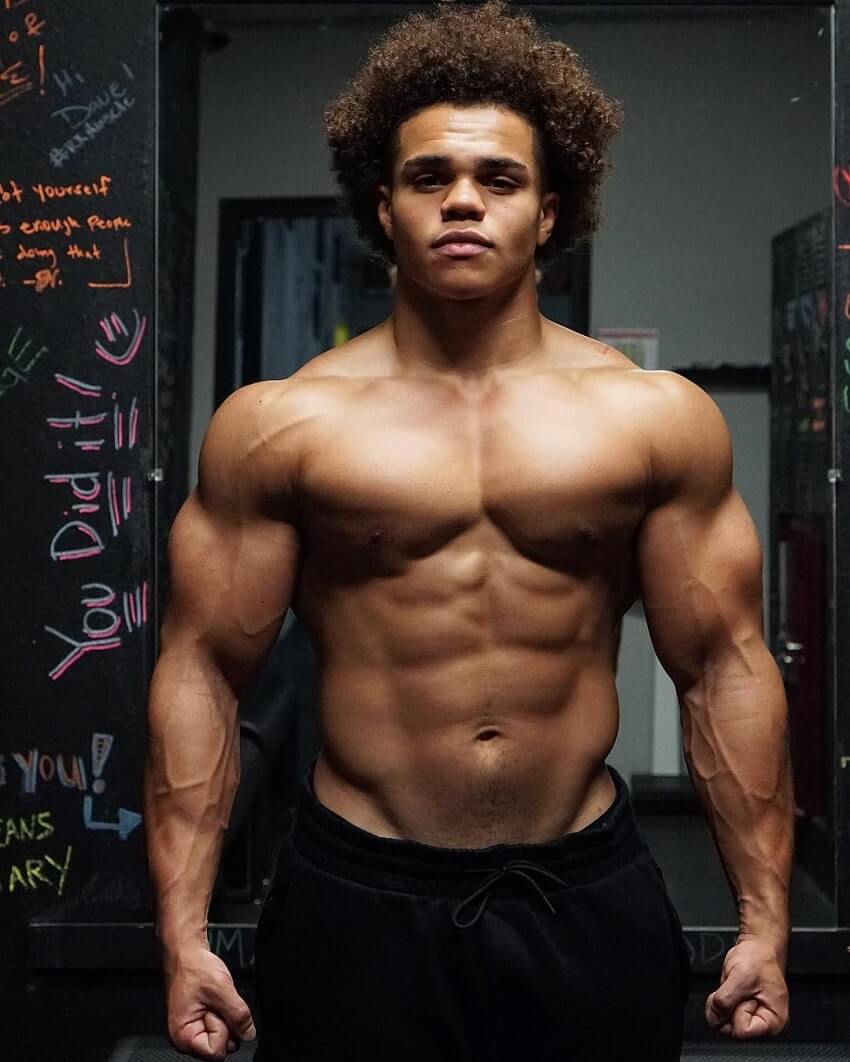 Uzoma Obilor
Professional Bodybuilder, Online Personality
Uzoma Obilor went from an avid computer gamer to professional Classic Physique athlete and fitness sensation. His drive to be the best have seen him reach the top of the IFBB Pro Circuit.
With a rise in success and an army of fans supporting him every day, who knows how far the young American can go.
This is his story:
---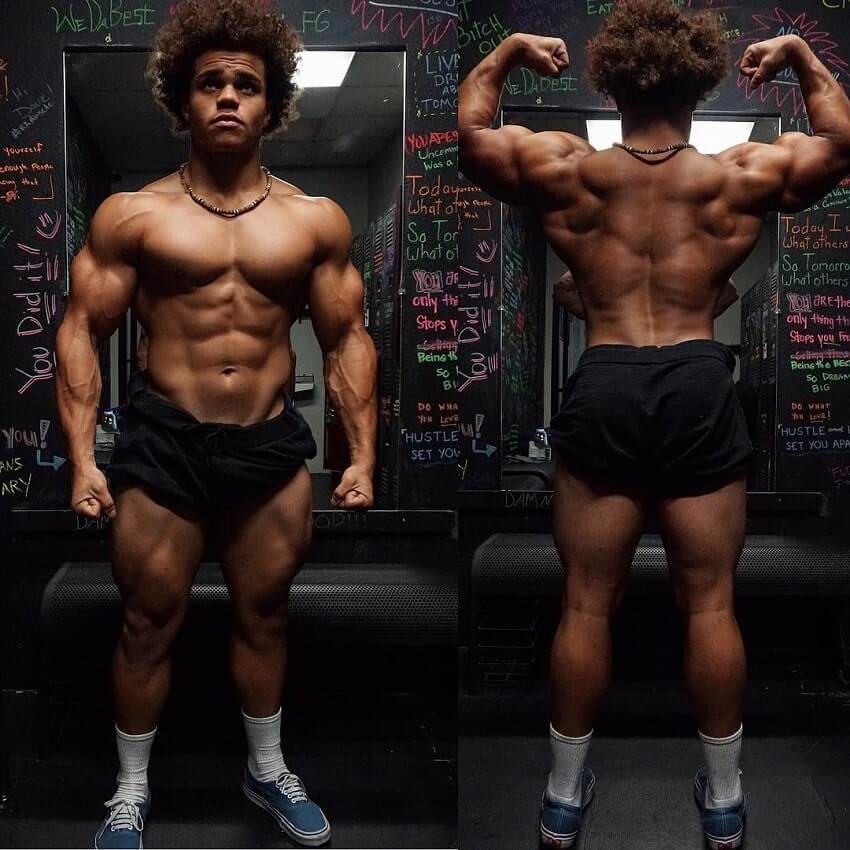 "A week/month/year from now you'll wish you started today! Do what you gotta do. Handle your business."
Athlete Statistics
Full Name: Uzoma Obilor
Weight
Height
Nationality
Profession
185 - 195lbs (83.9 - 88.5kg)
5'6" (167.5cm)
American
Professional Bodybuilder, Online Personality
Era
2010
| | |
| --- | --- |
| Weight | 185 - 195lbs (83.9 - 88.5kg) |
| Height | 5'6" (167.5cm) |
| Nationality | American |
| Profession | Professional Bodybuilder, Online Personality |
| Era | 2010 |
---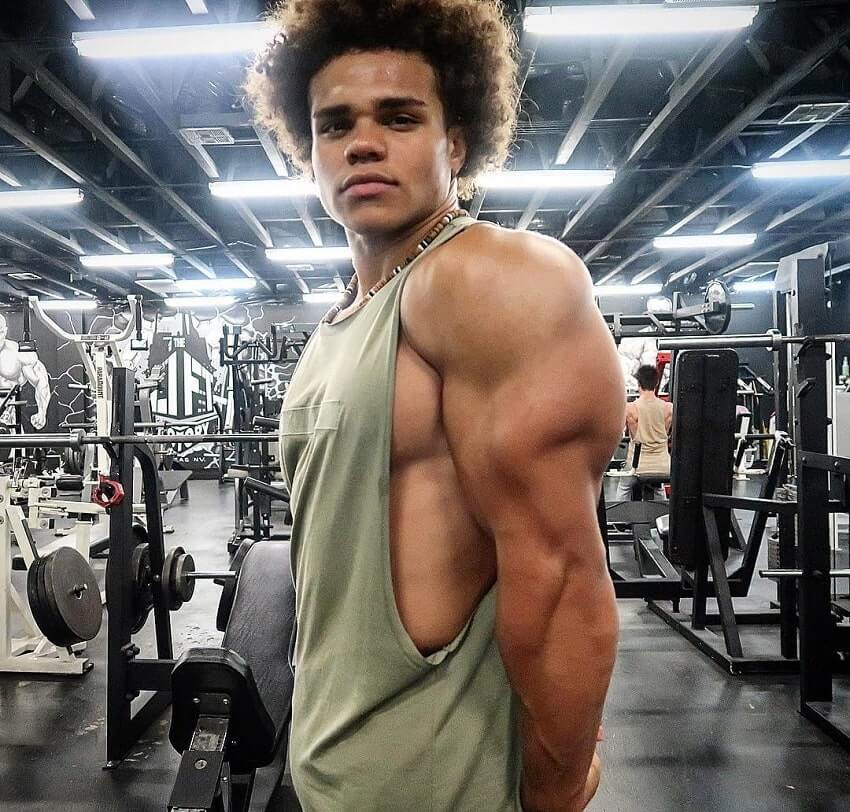 "I remember when I was in high school, one day I wrote in my yearbook: "I'm going to change the world one day." I think my purpose is to change the world by helping others. Every day, I want to put value in people's lives in any way I can. I want to make their goals more attainable, and life easier because I know how difficult life can be."
Accomplishments
IFBB Pro Classic Physique Competitor
Sponsored Athlete
Digital Media Personality
Contests
2015
NPC USA Championships, Men's Physique Class A, 13th place
2016
NPC USA Championships, Men's Physique Class A, 15th place
2017
NPC USA Championships, Men's Classic Physique Class A, 3rd place
NPC Nationals, Men's Classic Physique Class A, 2nd place
---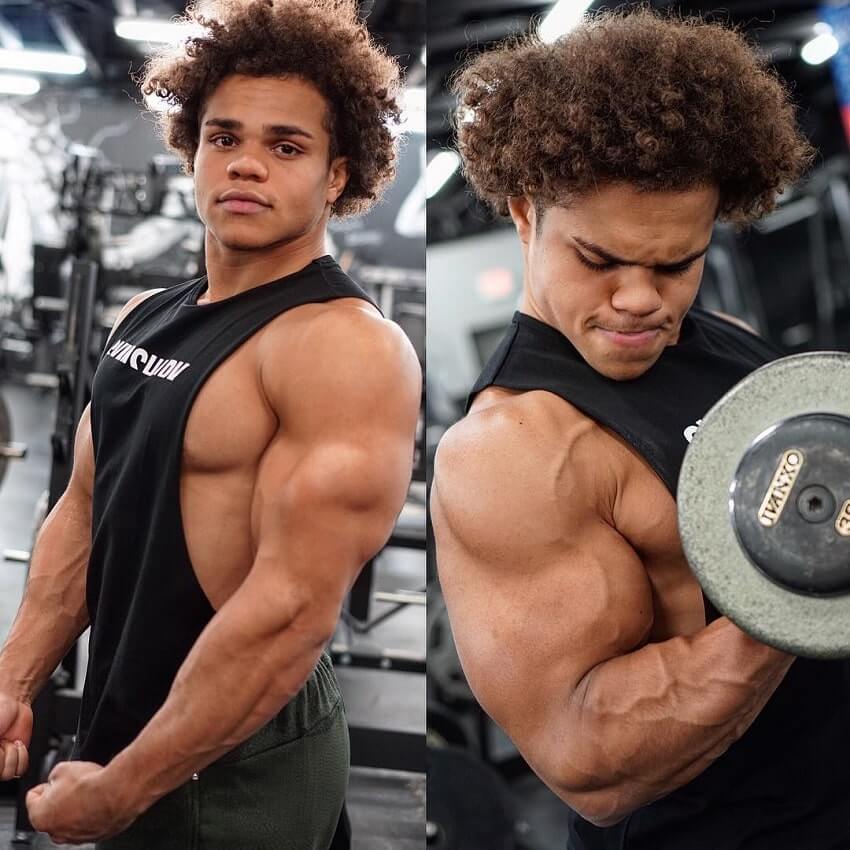 Biography
From Video Games to Fitness
Half-American, half-Nigerian Uzoma didn't always take an interest in fitness like today.
Born in Missouri but later moving to Las Vegas, he was an avid fan of video games. But, after he grew older, Uzoma found out about fitness. This is where things started to change.
---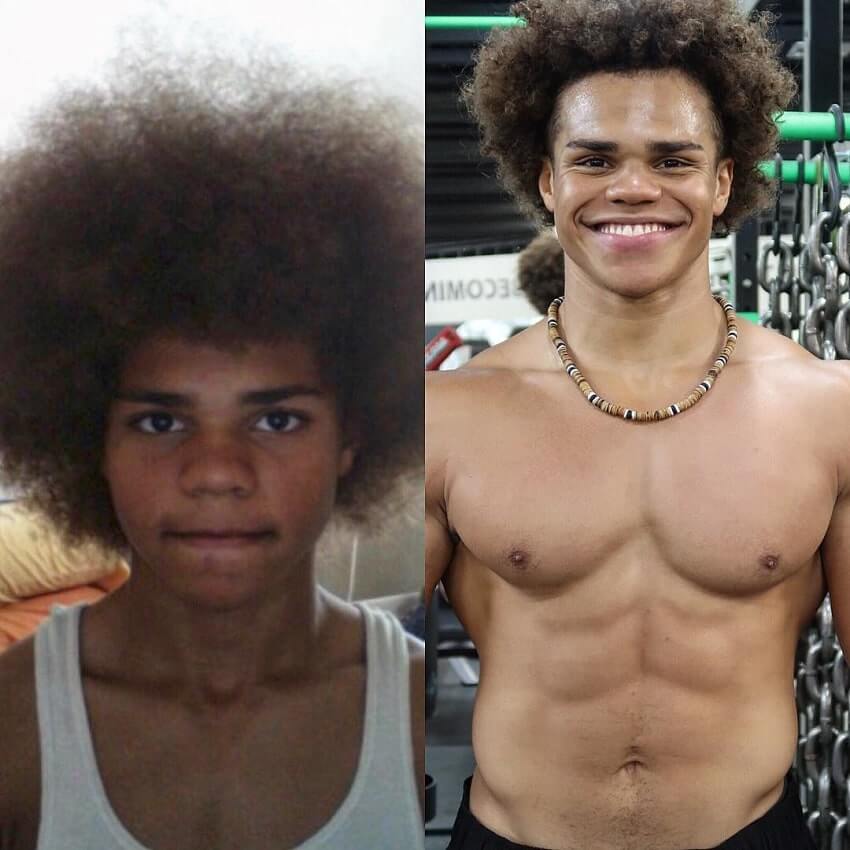 ---
Initial Goals
After Uzoma discovered weight training, his main goal was to attain a six-pack.
But after taking up wrestling and American football in high school, Uzoma's lifting interests grew. He now trained for muscle size and strength, and became passionate about pushing his limits in the gym. By this point, he was fully immersed in the lifting lifestyle.
---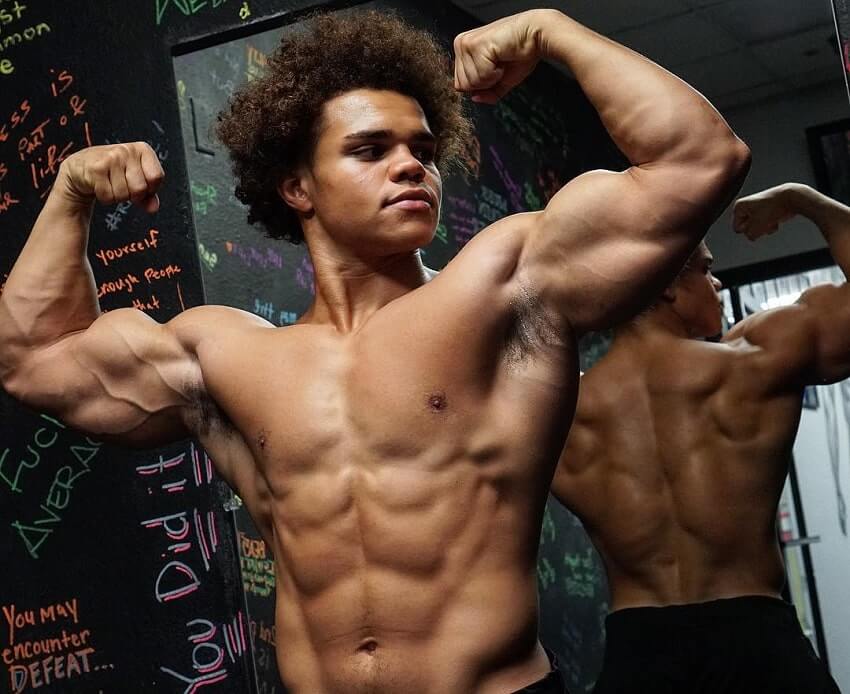 ---
Life After High School
After high school, Uzoma's days in sports came to an end, but his passion for lifting remained.
This is where he began entertaining the idea of making fitness and bodybuilding his career. He continued to train heavy day after day to achieve this goal.
---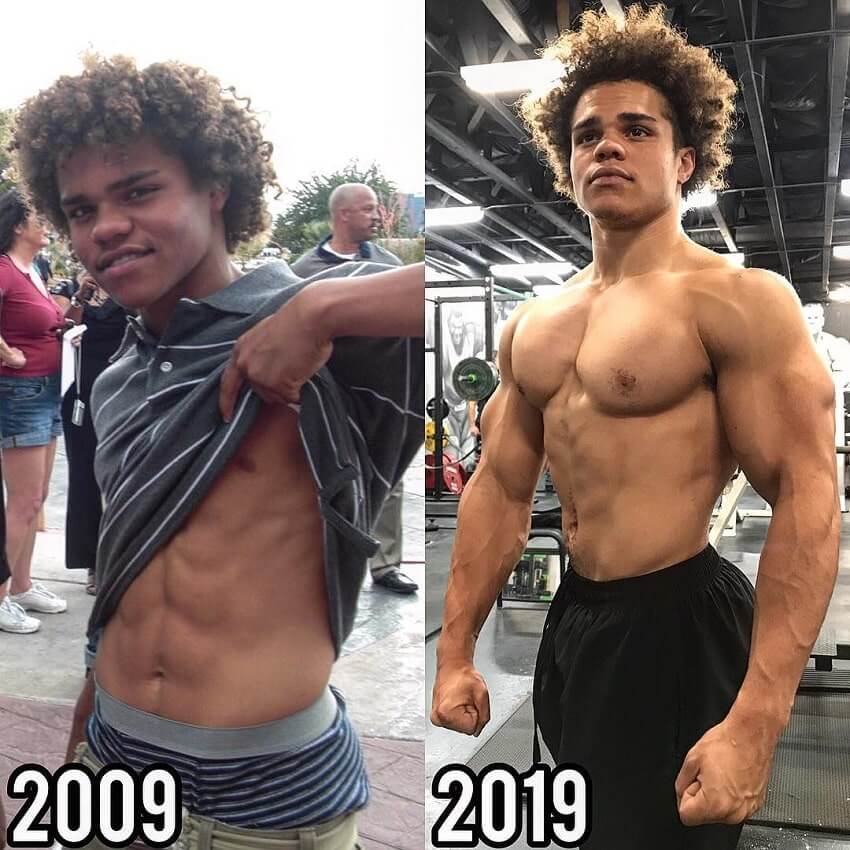 ---
Bodybuilding Shows
After working hard on his physique for many months, Uzoma decided it was time to step into Men's Physique shows.
While Uzoma loved to compete, he found that his physique was too big for the Men's Physique class. As luck would have it, the Classic Physique division was introduced around this period, and Uzoma jumped in without hesitation.
With a strong work ethic and impressive physique, Uzoma quickly became a sensation among bodybuilders.
In 2017, Uzoma's success peaked as he won the IFBB Pro Card. He was only 21 years old at the time.
Online Fan Base
As his name grew among the bodybuilder's ranks, so did Uzoma's popularity on social media. Before long, he drew an army of fans on his online profiles.
This gave Uzoma a whole new sense of purpose. He was now working hard on sharing his passion with others and helping them achieve their own fitness goals.
This has continued to be his mission to this day. Uzoma Obilor has become a name known on a global scale – he's grown into one of the top rising talents of the IFBB bodybuilding circuit.
---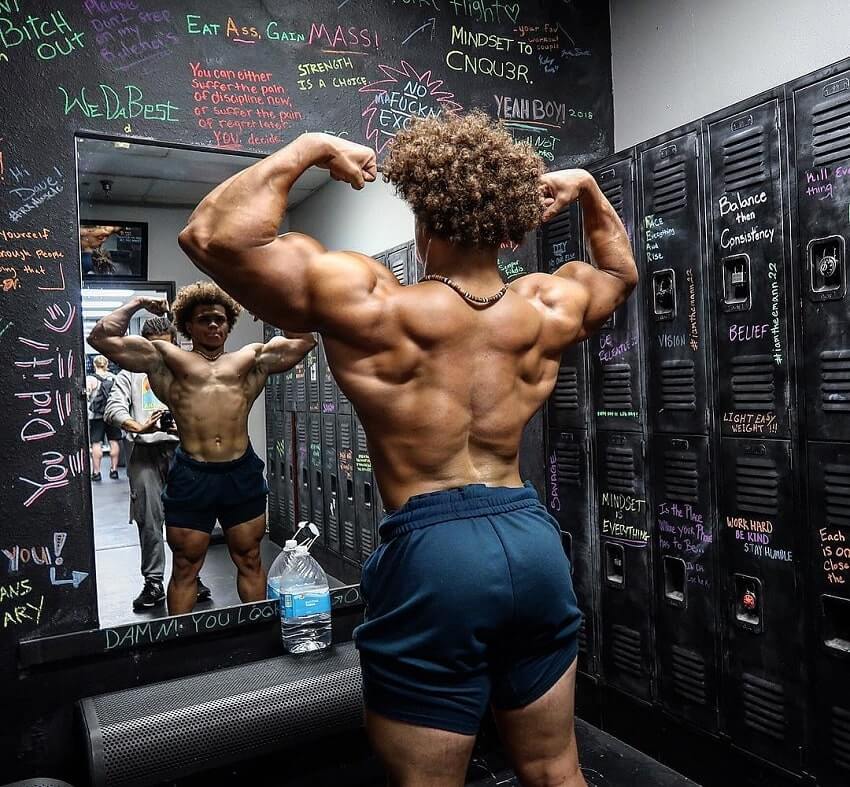 Training
Pyramid Sets
Uzoma Obilor is a big fan of progressive overload and pyramid sets. He starts each exercise with a lighter weight, and slowly adds more load as the workout progresses.
He'll then continue to add more weights until he reaches his maximum. Then, he'll gradually return to his beginning set, aka, the lowest point of the "pyramid".
---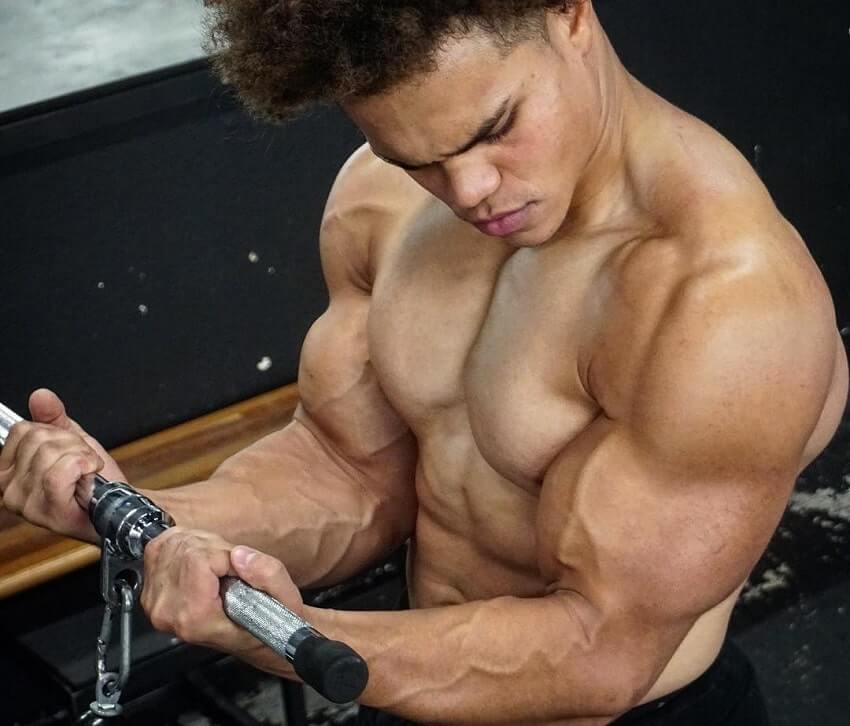 ---
Progressive Overload
Another training method Uzoma uses is progressive overload. It's similar to pyramid sets in a way that he progressively increases the weight over time.
But instead of increasing the weight during the workout itself, Uzoma looks to add more weight over the months of training, growing his strength in the long-run.
Chasing the Perfect Form
Uzoma might like to lift heavy, but his top priority lies in doing his exercises with perfect motion. His motto is to not count the reps, but to make each rep count.
As Uzoma says; "I'm extremely conscious about lifting intentionally and chasing the perfect rep. I'm trying to make each rep better than the last." – Uzoma Obilor
---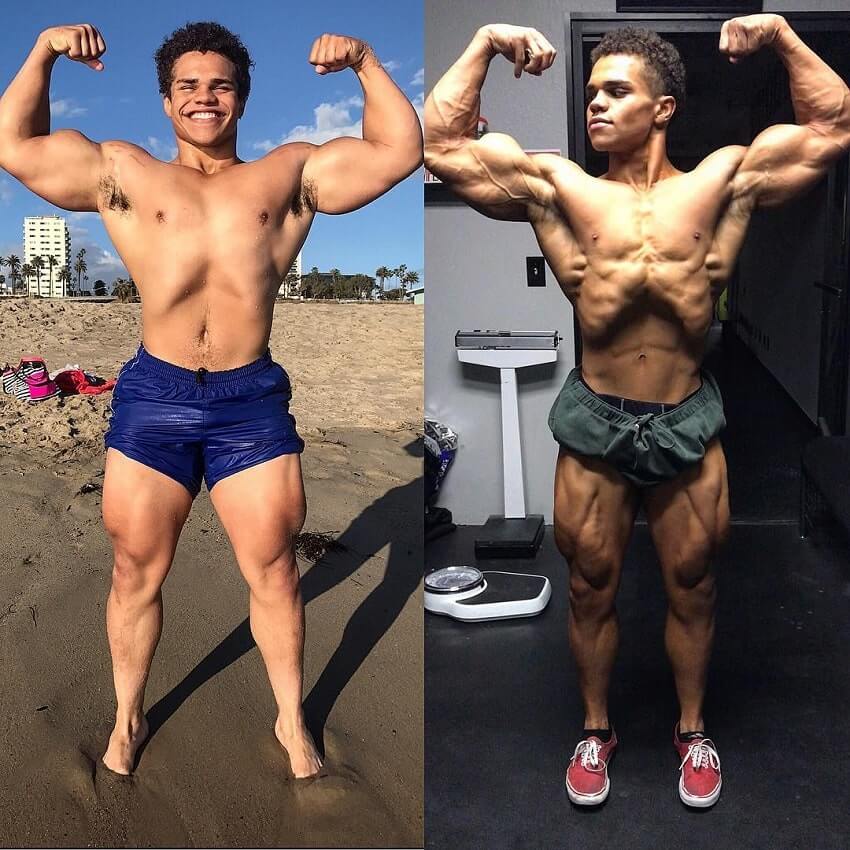 Nutrition
Staying in Shape
Since Uzoma likes to stay lean all year-round, he doesn't go the traditional 'bulking and cutting' route. Instead, he eats clean all the time.
He tries to eat six smaller meals per day, as this keeps his metabolism working at a high rate.
If Uzoma wants to take his fat loss even further, he'll adopt a high-fat, high-protein, and low-carb diet. This will help him save his muscle mass while losing weight.
On the other hand, when Uzoma wants to pack on additional weight, he'll eat more carb-heavy meals. This ensures his muscles stay filled with glycogen at all times.
Supplements Uzoma Obilor Takes
There's one common theme among the supplements Uzoma takes. They all contain BCAAs. These are amino acids that are essential for his muscle growth.
Here's Uzoma's supplement stack:
Pre-Workout
Intra-Workout Amino Acids
Post-Workout Protein
Vitamins and Minerals (occasionally)
---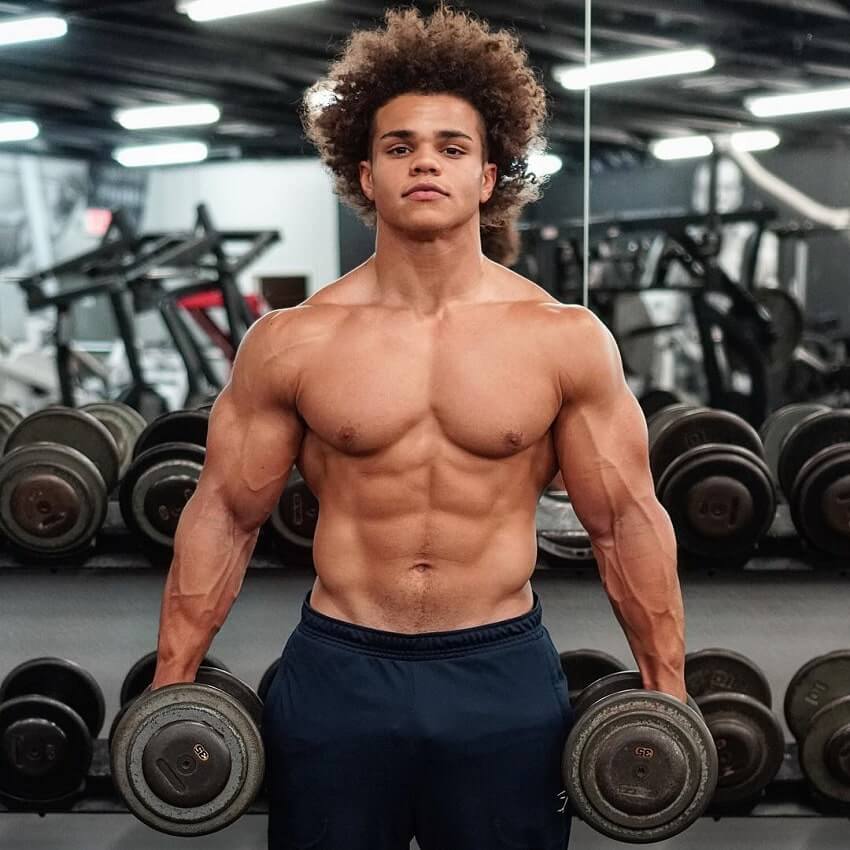 Idols and Influences
Among Uzoma's biggest influences is Conor McGregor, a legendary MMA fighter. Here's Uzoma talking about his idol;
"I look up to a lot of people, but somebody that I think I look up to in particular these days would be Conor McGregor. I think he has something that a lot of human beings don't have; that self-confidence and that self-belief. Everybody likes him because they wish that's something they had."
---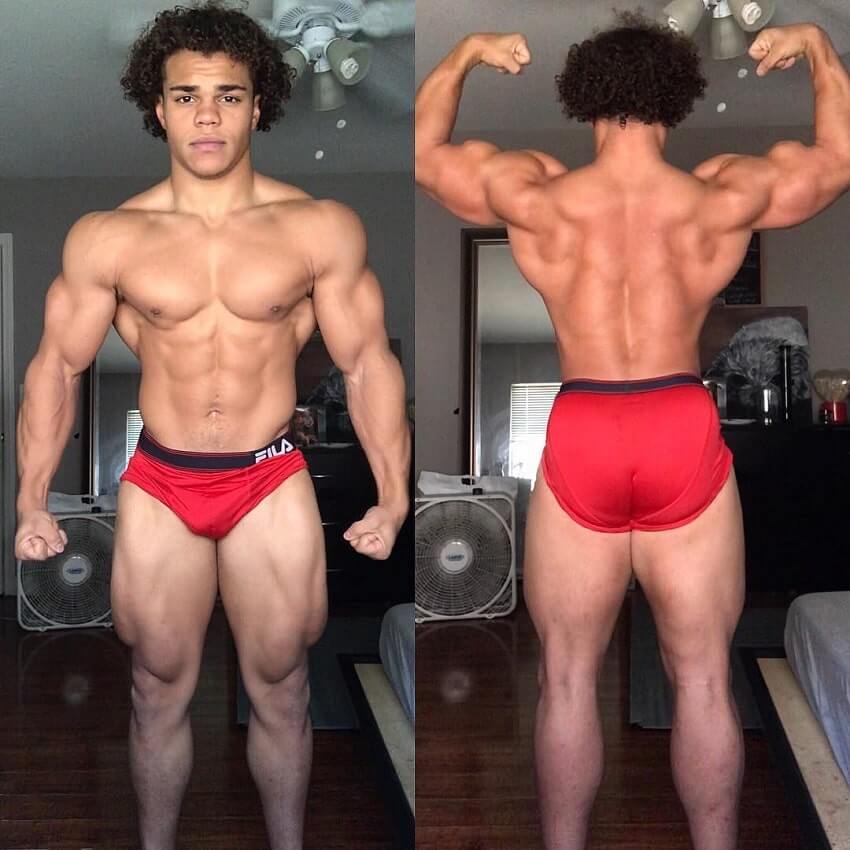 What we can learn from Uzoma Obilor
Uzoma Obilor has become IFBB Pro at just 21 years of age. His success makes him a role model for many young athletes that follow a similar path.
His story teaches us one thing; it's important to keep sight of your goals.
Even if you fall off track, take it in your stride and keep moving forward. This is the way Uzoma Obilor has achieved his goals, and with the same mindset, you can do the same.