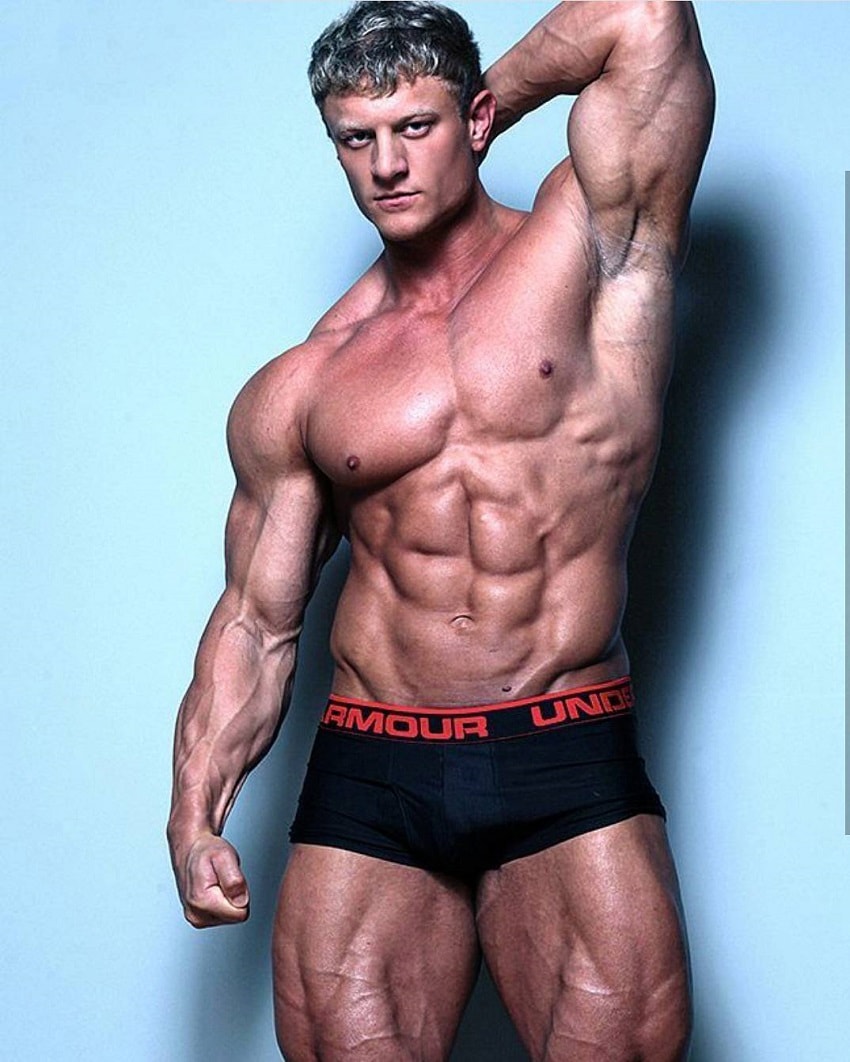 Tyler Garceau
Classic Physique Competitor, Sponsored Athlete, Body Transformation Specialist
Tyler Garceau is a bodybuilder, fitness model, and body transformation specialist from Wisconsin. His first contact with weights came when he was 13.
It was around this time that Tyler decided to improve his results in hockey, his favorite game, by becoming stronger
.
After he began training in the gym, Tyler
quickly
saw progress in his body. This inspired him to push even further. 
As chance would have it, Tyler
was presented
with a new opportunity to become a model around this time. He moved to New York City, where he continued to grow in his physique, and success as a model. 
After two years, Tyler moved back from New York City to Wisconsin to make a leap into competitive bodybuilding. Between 2011-2017, he competed in over 6 major bodybuilding shows. His best result came in 2015, when he became the champion of the NPC Winter Classic.
Standing at 6'1 tall and weighing over 240lbs, Tyler continues to impress everyone with his awesome physique and results in bodybuilding
.
---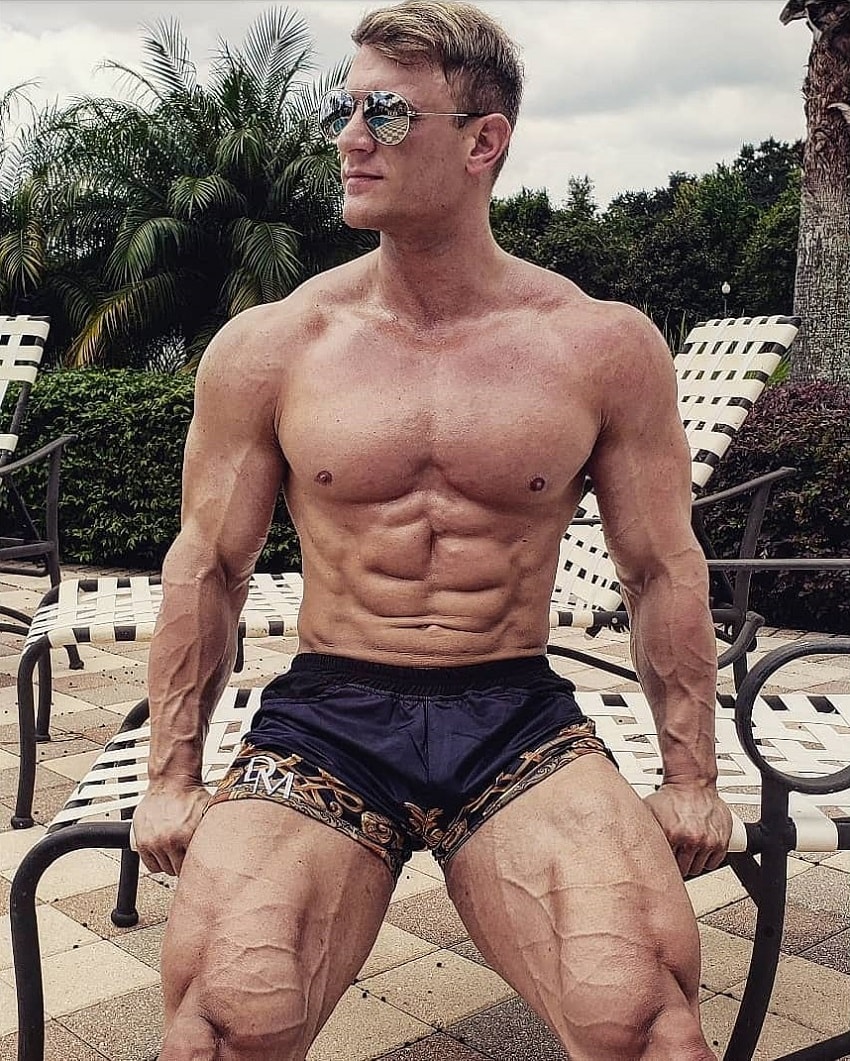 "Before I entered the sport of bodybuilding, I was very slim and lean (think classic ectomorph). In fact, I moved to New York City at the age of 18 for roughly four years to pursue fashion modeling."
Athlete Statistics
Full Name: Tyler Garceau
Weight
Height
Age
Date of Birth
245 - 255lbs (111.1 - 115.7kg)
6'1" (185.5cm)
36
March 2, 1987
Nationality
Profession
Alias
American
Classic Physique Competitor, Sponsored Athlete, Body Transformation Specialist
The Machine
Era
2010
| | |
| --- | --- |
| Weight | 245 - 255lbs (111.1 - 115.7kg) |
| Height | 6'1" (185.5cm) |
| Age | 36 |
| Date of Birth | March 2, 1987 |
| Nationality | American |
| Profession | Classic Physique Competitor, Sponsored Athlete, Body Transformation Specialist |
| Alias | The Machine |
| Era | 2010 |
---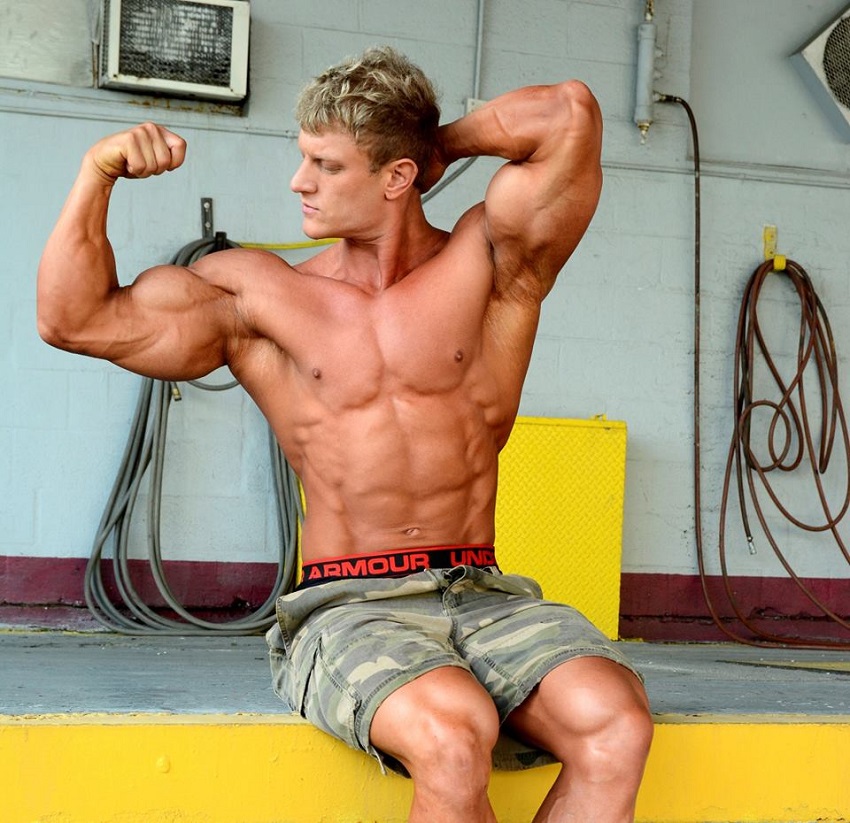 Accomplishments
2011 NPC Natural Northern, 4th place
2011 Fords Drug Tested Championships, 4th place
2015 NPC Winter Classic, Novice Heavy Weight and Overall, 1st place
2017 NPC All South, Classic Physique Category, 2nd place
2017 NPC All South, Open Bodybuilding Category, 3rd place
---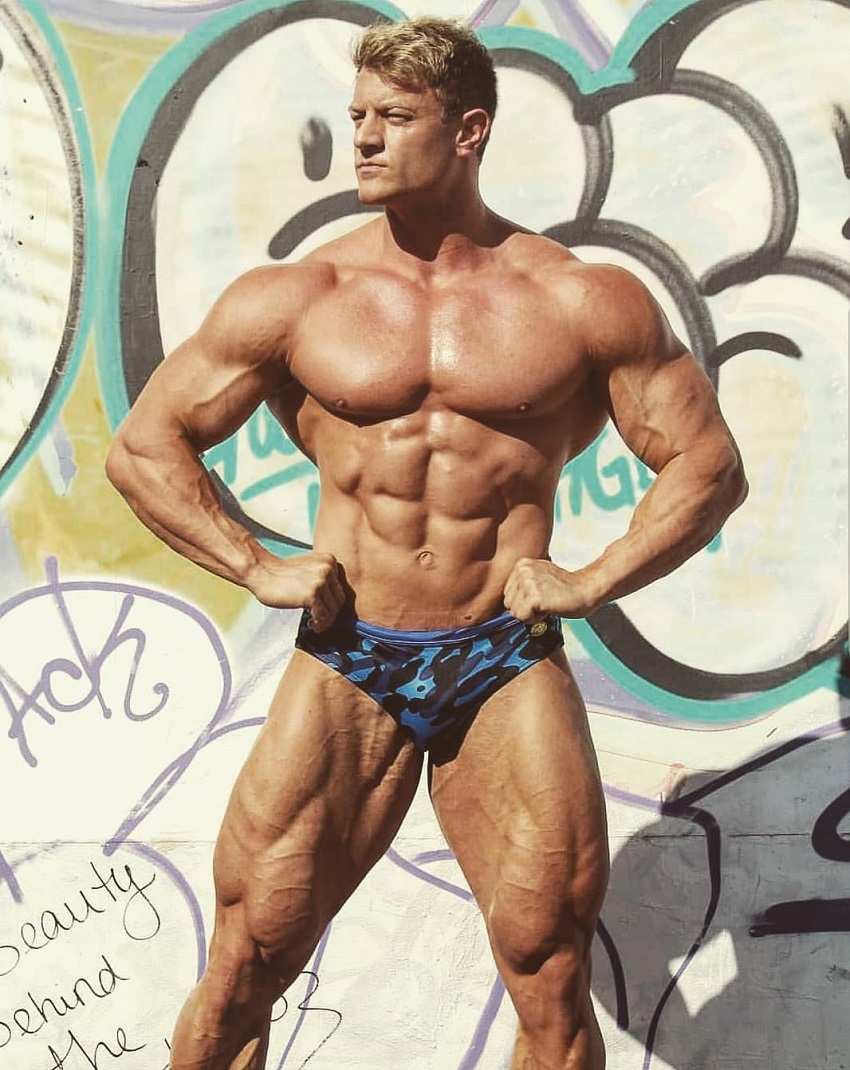 Biography
How Tyler Discovered Fitness
Tyler Garceau grew up in a small community in Waupun, Wisconsin. He says the place where he lived was so rural "it only had three traffic lights."
Growing up, Tyler developed an interest in fitness from the age of 13. He was a passionate hockey player at the time, but his lack of size and strength prevented him from progressing in the sport. At the time, he weighed 150 pounds.
Gaining Size
Driven to stay competitive in hockey, Tyler set out on a weightlifting journey. He soon started working with his hockey coach who helped him learn the basics of strength training.
Tyler says, his coach pushed him to train harder each week, leading him to improve his physique just like he'd planned.
"He was my mentor at the time. I'll never be able to thank him – Brett – my coach and friend, enough for his time!" – Tyler Garceau
---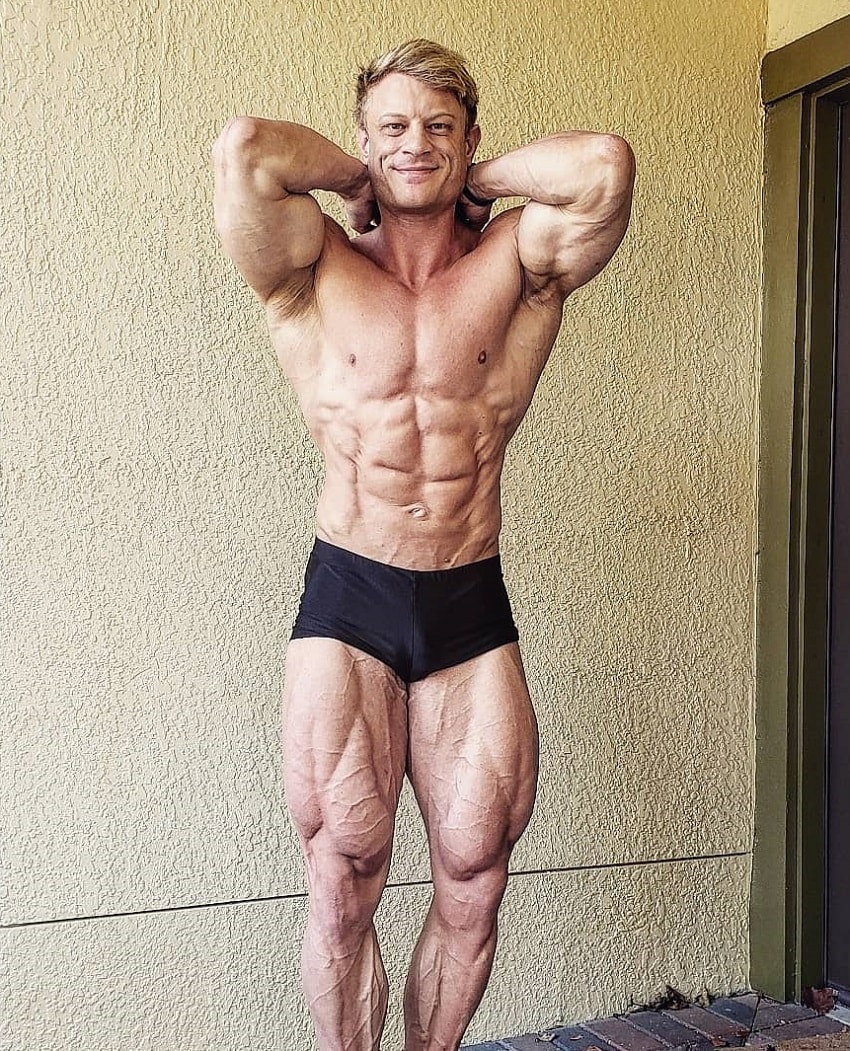 ---
Making a Life-Changing Decision
Now that he had a more powerful physique, Tyler's results in hockey also improved. Impressed by the benefits of weightlifting, Tyler soon set a new goal to improve his body and strength even further.
One thing led to another, and Tyler soon caught the 'lifting bug.' It was around this time that he also received an offer to move to New York City to become a model.
Being only 18 years of age, this was a decision that both scared and excited him. After much consideration, he took the plunge and moved away from his hometown.
During his stint in the fashion industry, Tyler worked with some of the world's most renowned brands. Here's Tyler talking about his experience with modeling; "The move alone was life-changing, traveling from a rural town with three stoplights to the huge metropolis of New York!
But the experience was invaluable. Along the way, I met some amazing people who opened many doors and it was one of my greatest life occurrences to date." – Tyler Garceau
---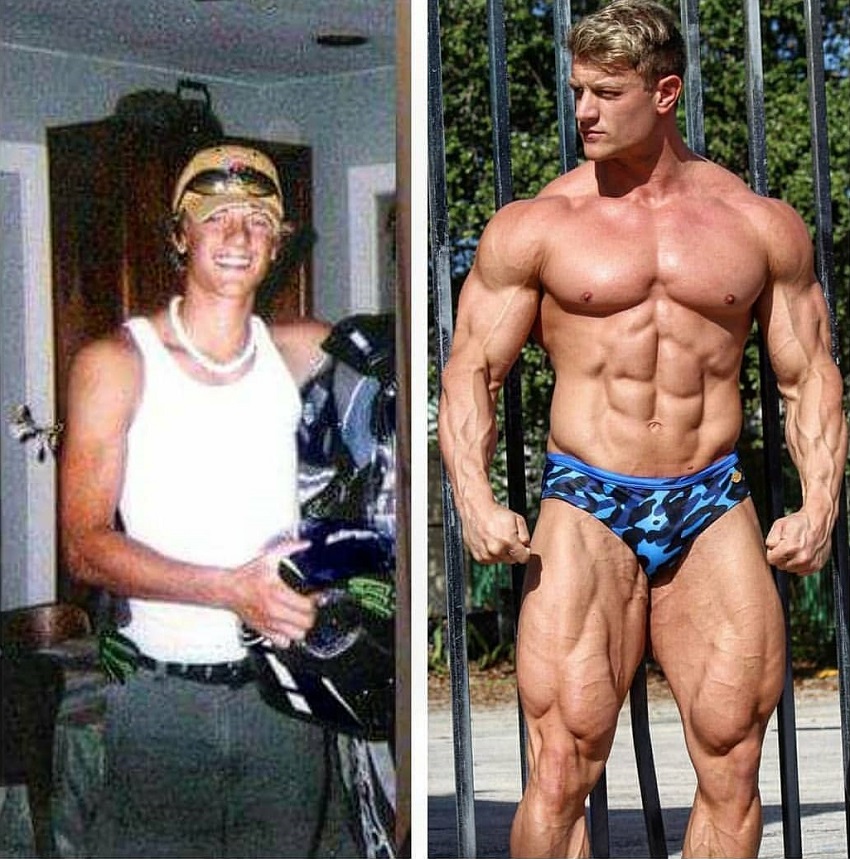 Tyler's bodybuilding transformation.
---
Stepping on the Bodybuilding Stage
As he worked as a model, Tyler kept training consistently in the gym. Within several years, he built a formidable physique.
In fact, Tyler's physique improved so much that he became eager to make career-switch to competitive bodybuilding.
It was in 2011 that he made the final decision – beginning the preparations for his first ever bodybuilding show. After months of preparations, he walked down the stage at the NPC Natural Northen, finishing in 4th place.
He continued to compete for the next several years, with some breaks in between due to injuries and other factors. By 2017, Tyler had participated in over 6 major bodybuilding shows. His best result to date is the 1st place at the 2015 NPC Winter Classic.
---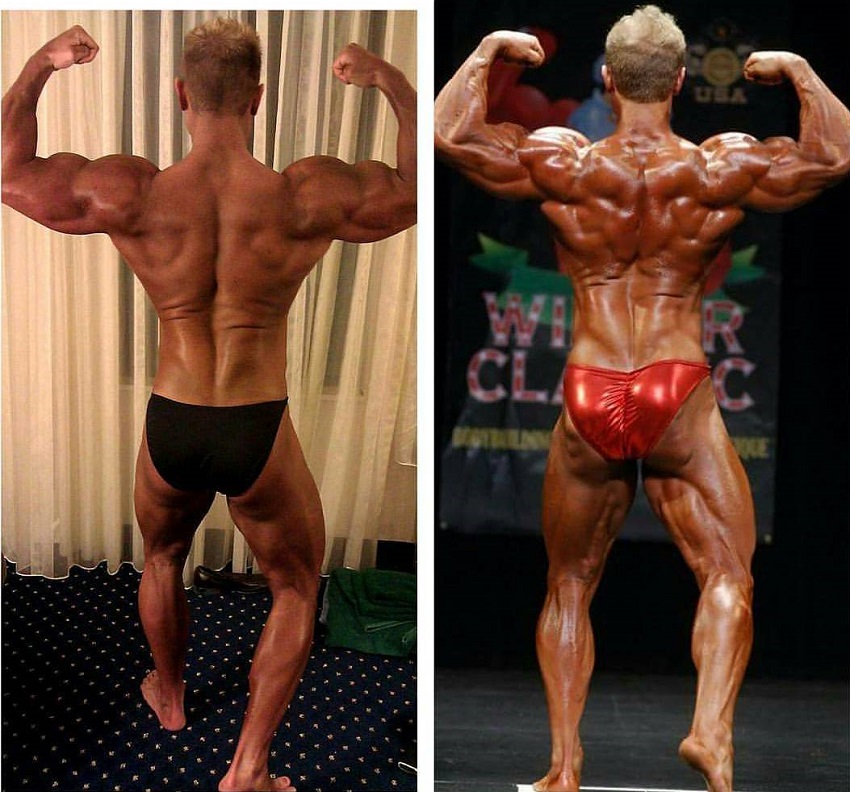 ---
Tyler's Life Nowadays
Nowadays, Tyler's life revolves around competitions, training others, and working as a model and sponsored athlete.
Among all of this, he's a cheerful and outgoing guy who's always willing to give a helping hand to his fans and followers he meets in person. Tyler says; "If you have a chance to meet me, you will see I'm very outgoing, sarcastic, and goofy. I will make fun of myself just to get a laugh out of you!"
Now residing in Orlando, Florida, Tyler Garceau continues to inspire others through his awesome example, along with expanding his portfolio as a bodybuilder and model.

"The principles that were imparted to me from a young age continue to resonate in my daily life. Even after suffering major sports injuries and surgeries (ACL replacement, torn meniscus, ripped triceps tendon, etc.) I continued to exercise, and never missed more than a week or two of some variation of weight training!"
---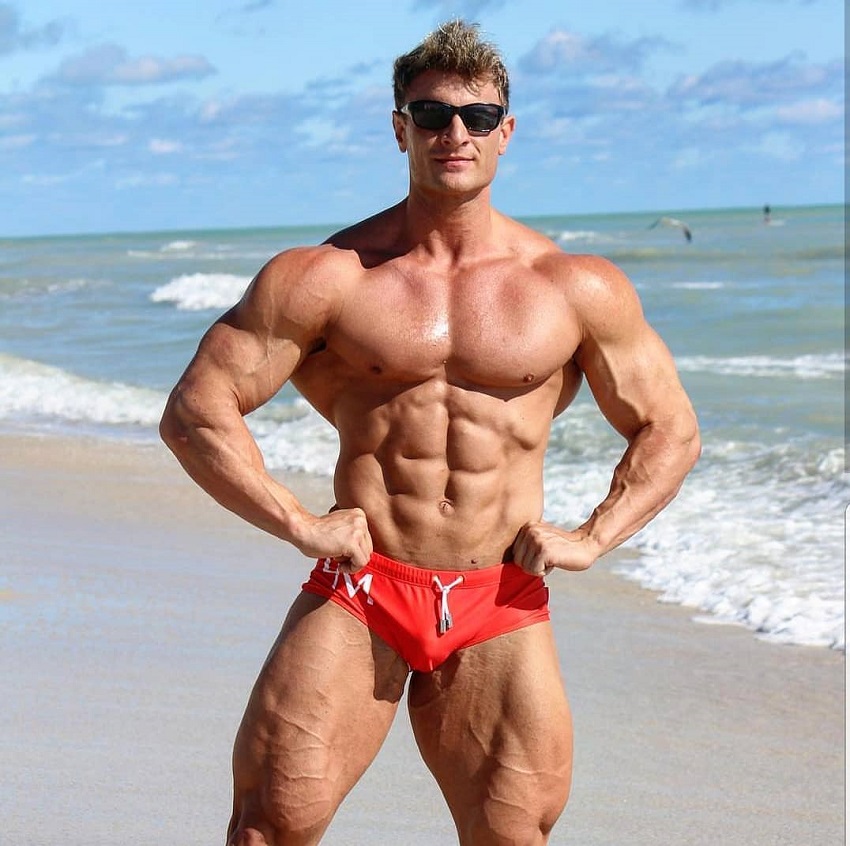 Training
An Insane Rep Range
Tyler trains with weights five times per week and takes two days off. He said; "For training, I do 3 days on 1 day off, 2 days on, 1 day off. For my body that is the perfect cycle to grow and stay strong."
He likes to do a higher number of reps when performing sets. In fact, Tyler says that some days he does "up to 150 reps for just one set." 
However, when he's looking to build mass, he'll reduce the reps and increase the weights. His ideal rep range for building muscle and strength is between 4-6.
Here's how his workout plan looks;
Workout Plan of Tyler Garceau
Monday – Chest, Shoulders, and Triceps (last set to failure)
Tuesday – Back and Biceps (last set to failure)
Wednesday – Arms
Thursday – Rest and Recovery
Friday – Shoulders (to failure), and Triceps
Saturday – Legs
Sunday – Rest and Recovery
---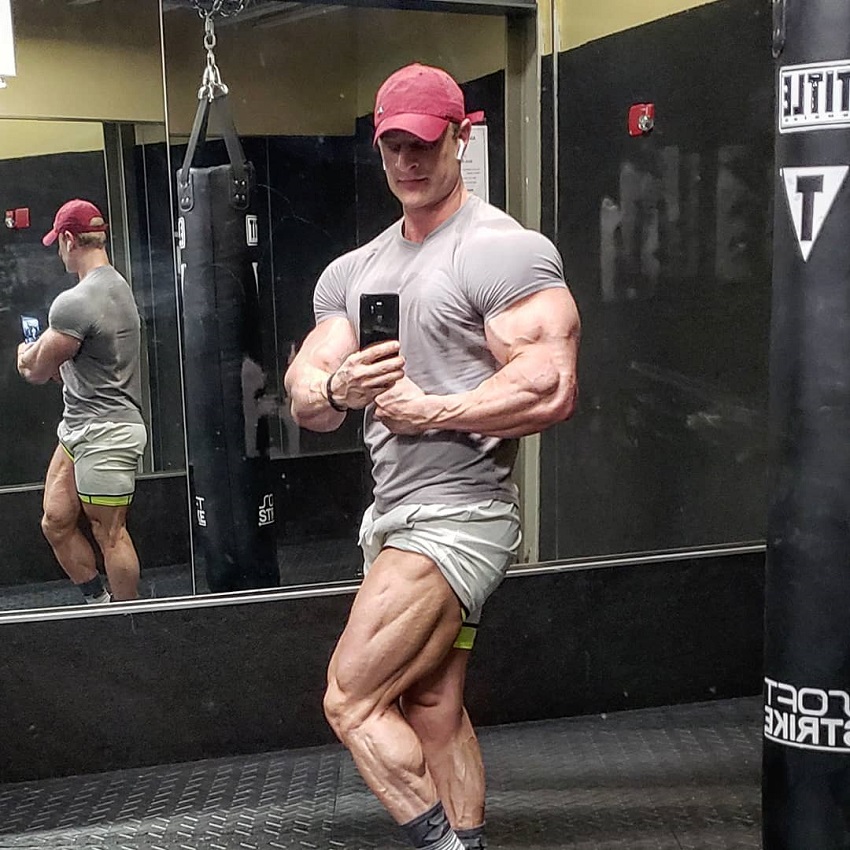 ---
Cardio Style
When asked what his favorite type of cardio is, Tyler responded;
"Pretty much everything and anything, as long as I'm active. Including rollerblading, playing hockey, beating a punching bag or just running. As far as my contest prep, I would stick to the elliptical, simple is good when you are carb depleted." – Tyler Garceau
---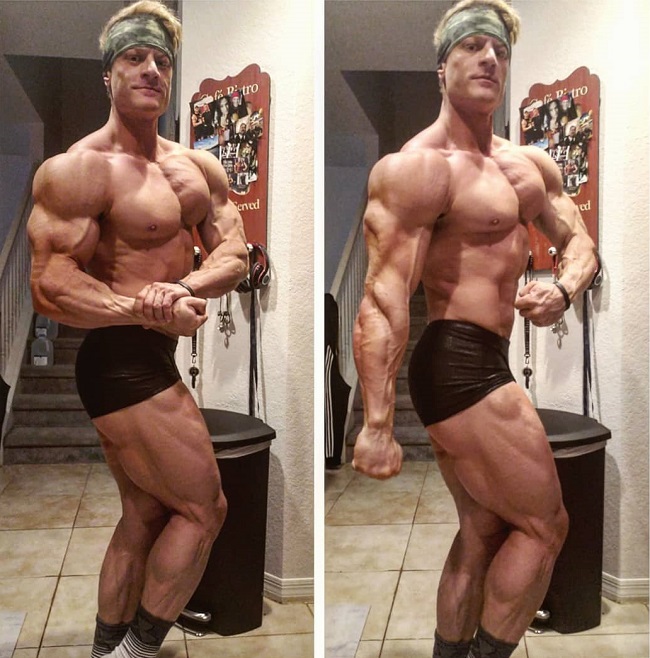 ---
Tyler's Advice For Beginners
Here are Tyler's two most important tips for building a great physique;
Weights over machines – Tyler has always preferred free weights over machines. 90 percent of his workouts consist of heavy multi-joint movements, such as bench press and squats. It's only during the end of his workouts that he'll throw in a couple of sets of machines to completely exhaust his muscles.
Focus on form, instead of weights – Tyler recalls, one of the mistakes he did as a beginner was only focusing on weights, regardless of his form in exercises. "I'd try and do as much weight as I could no matter what, and I didn't care how my form looked." He advises everyone not to repeat his mistake, because it could lead to injuries.
---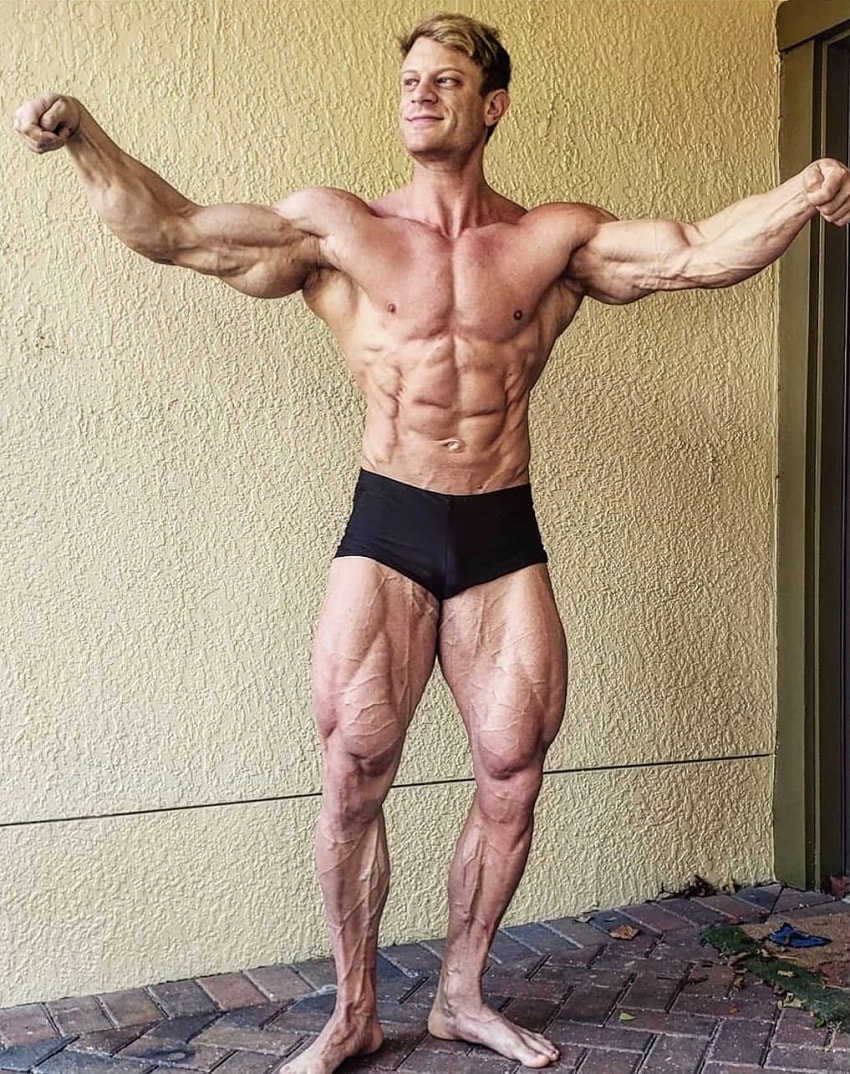 Nutrition
Dieting For a Show
When trying to get in peak condition, Tyler eats a diet that's extremely low in carbs and fats. He mainly eats foods that are packed with protein. Including fish and egg whites.
"I get so sick of tilapia when I'm dieting for a show, yuck! That's all I would eat when dieting for a show, and after that, I wouldn't get close to tilapia for a long time." – Tyler Garceau
Supplementation
Tyler likes to keep it simple when it comes to his supplements.
He only takes pre-workout, which helps him improve blood flow and achieve muscle 'pumps.' Along with a whey protein shake to meet his daily protein goal.
---
Idols and Influences
Tyler's biggest inspiration is his father. He always pushed Tyler to be the best in anything he did. According to Tyler, his father's life philosophy is all or nothing, and that's something he's adopted from him. "If I'm going to do something, no matter if it's as basic as simple yard work or as intricate as competing in a contest or sport, do it right or don't do it at all!" – Tyler Garceau
Watching his father from the time he was a teenager, Tyler learned to stay consisted, work hard, and never give up on his dreams. Tyler says, there's no greater fortune than being raised by his biggest role model – his father.
Athletes That Inspire Tyler
As far as bodybuilding goes, Tyler's favorite athlete is Jeff Dwelle. Tyler had a chance to meet Jeff personally and has only words of praise for him.
Jeff is the hardest working individual Tyler has ever met in person. In fact, he and his friends refer to Jeff as "Papa Dwelle," because he's a personal coach of over 10 of his friends and family. "He's just awesome, Jeff=Quadzilla," says Tyler.
Another bodybuilding icon whom Tyler admires is Kevin Levrone. "My favorite body part to work is triceps and Kevin's are huge!"
---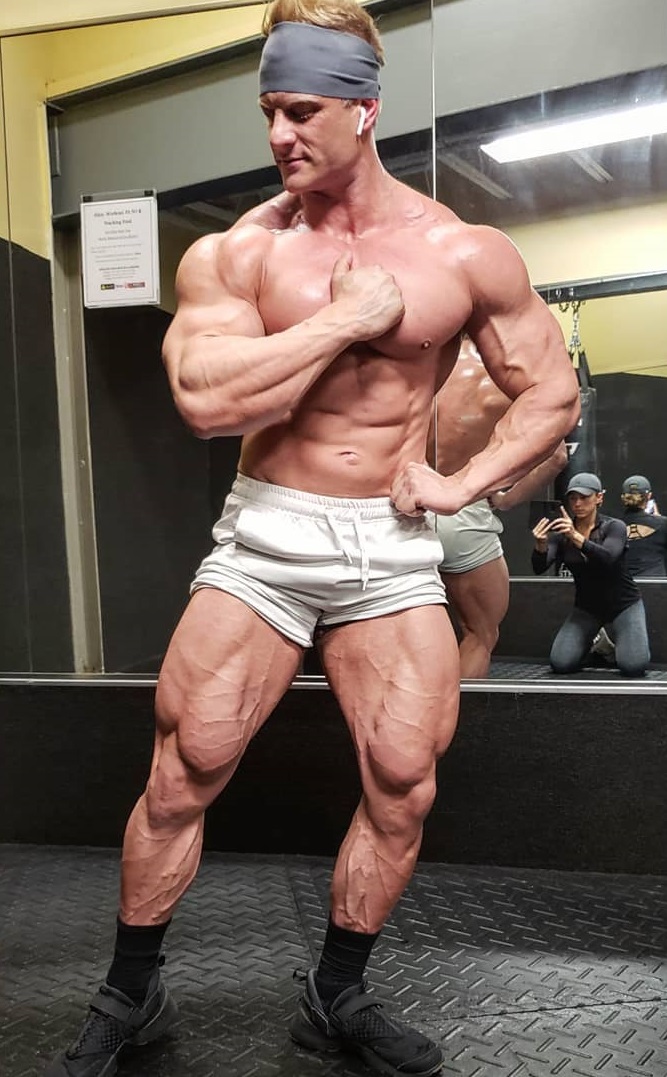 "My hobbies largely involve the world of sports, namely hockey. I am a huge Detroit Red Wings fan, and I love the Green Bay Packers. In my free time, I love to play video games; one in particular: NHL, of course."
What we can learn from Tyler Garceau
Tyler Garceau began his bodybuilding journey as a "skinny kid from Wisconsin" who wanted to become bigger and stronger. After years of sacrifice and hard work, he's achieved success and become a great bodybuilder.
His motto in life is to either go all in, or don't go at all – something he learned from his father. With the same attitude and mindset, you too can achieve your very own physique of greatness.