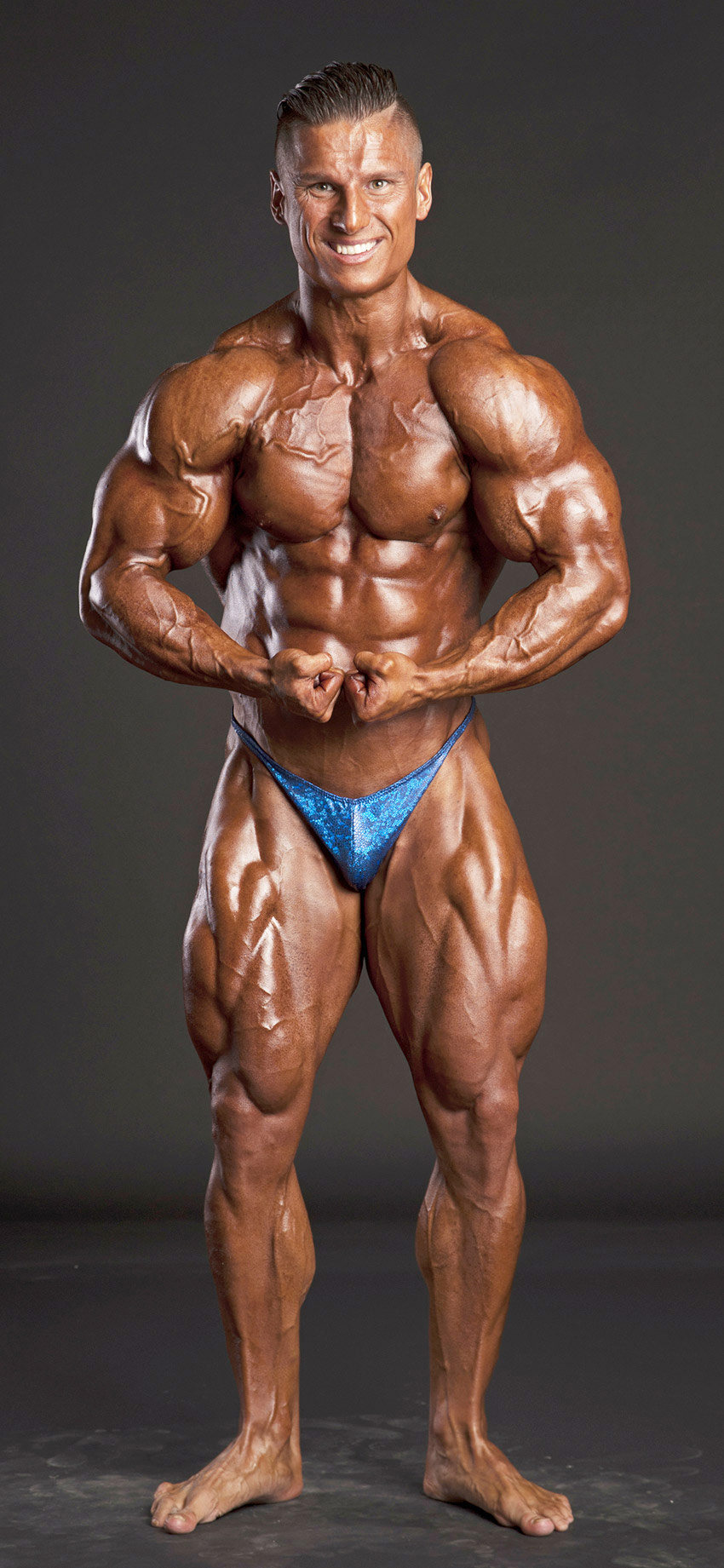 Tomas Tabaciar
Bodybuilder
Tomas Tabaciar was an up-coming soccer player during his childhood in Slovakia. But he turned to bodybuilding after a devastating injury forced him to leave his promising career behind.
The Slovakian athlete fell in love with weight-lifting during rehabilitation and entered his first show in 2006. By the age of 30, Tomas had sculpted an incredible physique and earned an IFBB Pro Card.
This is his story:
---

Athlete Statistics
Full Name: Tomas Tabaciar
Weight
Height
Year of Birth
Nationality
215 - 225lbs (93.0 - 102.1kg)
5'8" (172.5cm)
1985
Slovakian
Profession
Era
Bodybuilder
2000, 2010
| | |
| --- | --- |
| Weight | 215 - 225lbs (93.0 - 102.1kg) |
| Height | 5'8" (172.5cm) |
| Year of Birth | 1985 |
| Nationality | Slovakian |
| Profession | Bodybuilder |
| Era | 2000, 2010 |
---

Accomplishments
2006 Zilina Championship, 1st
2008 Slovak Championships, 2nd
2009 Slovakian Grand Prix, 1st
2009 Slovak Championships, 2nd
2010 Stara Lubovna Championships, 1st and Overall title
2010 Slovak Championships, 2nd
2011 Mozolani Classic Fitness Cup Zilina, 1st
2011 Netherlands Championship, 1st and Overall title
2012 Spain European Championships, 1st
2012 World Cup Bulgaria, 3rd
2014 Mozolani Classic Fitness Cup, 1st
2015 Mr. Olympia Amateur, 1st (Pro Card)
2016 IFBB ACE Championship, 2nd
2016 Arnold Classic Europe, 2nd
---

Biography
Early Years and Injury
Born close to the Czech and Polish borders, in Zilina, Slovakia, Tomas had always been active as a child. He found himself in a soccer academy from the age of 12, in 1997, growing up as a promising talent in his hometown.
However, his soccer career was cut very short after suffering torn ligaments in his ankle. At the age of 19, in 2004, Tomas was devastated by the news that he couldn't continue playing soccer due to his injury.
But all hope was not lost for the youngster.
---

---
Bodybuilding
During his time injured on the sidelines, Tomas used weights as part of his rehabilitation process. By the time he recovered, he'd fallen in love with training in the gym – it was at this point that he set his sights on sculpting his dream physique.
For the next two years, Tomas worked out rigorously, determined to achieve an aesthetic figure.
First Competition
By 2006, at the age of 21, Tomas had managed to build a great body. He gained recognition as a promising bodybuilder and was approached by a personal trainer who encouraged him to compete.
Inspired by the coach, the Slovakian followed his advice, and it wasn't long until he stepped on stage at a local bodybuilding show. Impressively, Tomas walked away with the trophy after placing 1st.
This victory motivated him to pursue a career in the fitness industry, realizing that he had the potential to succeed. He stepped up his game, sculpting his figure further to compete in national competitions.
---

---
National Champion
After 2 years of intense training, Tomas returned stronger than ever. In his first national show, the 2008 Slovak Championships, the youngster placed 2nd against much older and experienced athletes.
However, a year later, Tomas took his second trophy home after winning the 2009 Slovakian Grand Prix. For the next 5 years, he entered a further 7 competitions, winning 5 shows and placing in the top 3 in all of them.
Tomas had successfully become a national champion in his home country. But he wasn't done yet.
The Slovakian bodybuilder set his sights on becoming a professional competitive athlete.
---

Tomas posing with Shawn Rhoden at a competition.
---
Pro Card
Tomas had gained a lot of recognition in the world of bodybuilding after his great accomplishments. However, his greatest was yet to come.
The Slovakian athlete had qualified for the 2015 Mr. Olympia Amateur show after winning numerous national competitions – this was his chance to fulfil his dream of earning his Pro Card.
Tomas stepped on stage at his biggest competition in his career so far, with high hopes of leaving victorious. And he did just that.
At the age of 30, Tomas was awarded the Mr. Olympia Amateur trophy after beating the best amateur bodybuilders around the world. But it wasn't just pride that he would walk away with.
9 years after embarking on his fitness journey, Tomas had earned his Pro Card. He'd successfully realized his dream of becoming a professional bodybuilder.
---

---
Life as a Pro
Riding high from his victory, Tomas didn't waste any time and entered his first competitions as a pro – the 2016 IFBB ACE Championship and the 2016 Arnold Classic Europe.
Although he didn't win, he placed a very respectable 2nd in both contests.
---

Training
Tomas trains more than other bodybuilders, working out up to 13 times a week. He enjoys working different muscle groups every morning and evening, believing that his body responds to this the best.
In terms of cardio, Tomas tries to fit in at least 15 minutes on the treadmill every day to help him stay conditioned.
---

Nutrition
Tomas is a big advocate of eating clean, believing that trophies are won in the kitchen. He plans his meals around lean proteins, green vegetables, and complex carbs.
The Slokavian athlete eats up to 6 meals per day, in order to keep his body fuelled and ready to develop.
Supplements Stack:
Whey Protein
BCAAs
L-Carnitine
L-Glutamine
---

What we can learn from Tomas Tabaciar
Tomas has taught us to never give up on trying to find success. He was left devastated by the news that he couldn't continue playing soccer, but he picked himself up and ended up as a professional bodybuilder.
You shouldn't let anything get you down – always keep on going strong and you'll eventually come out stronger.