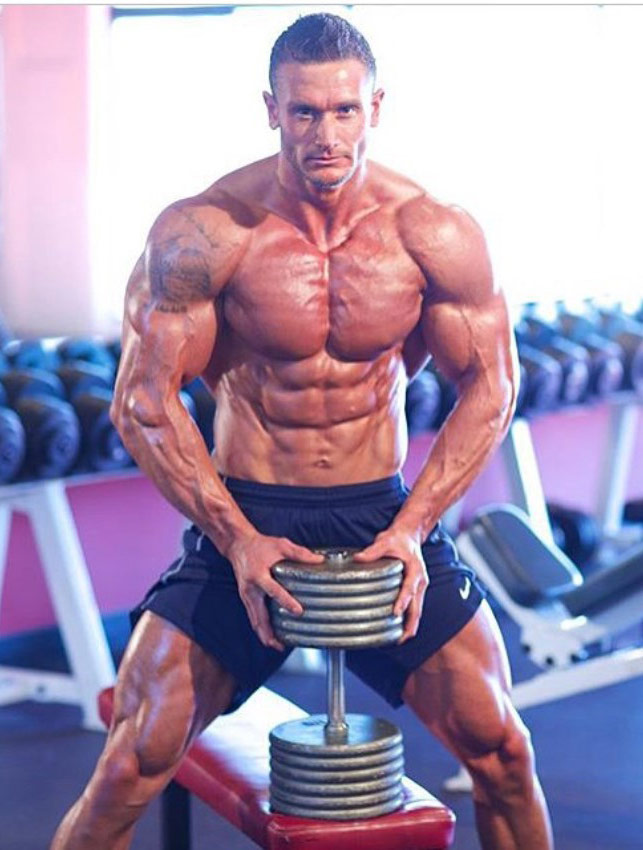 Thomas Delauer
Personal Trainer, Cover Model, Business Owner
Thomas Delauer is an American celebrity trainer, entrepreneur and an author, known for his writings on inflammation inside of the human body. His fitness journey started when he was 12, while studying art history in Italy. After seeing fitness models on magazine covers, Thomas became interested in creating a muscular physique of his own. He quickly developed a passion for exercising.
During his early 20s, Thomas took some time away from the gym to focus on his career as an entrepreneur. During that time, he developed some unhealthy habits and became overweight. He realized he needed to get back into the gym, so he spent several months training hard to get back into shape.
After several months of hard work, Thomas got his old physique back and decided to start a new business that would compliment his love for fitness, so Thomas became a personal trainer. Ever since he made the switch to fitness, he went on to grow his name successfully, and help clients around the world transform their lifestyles. 
---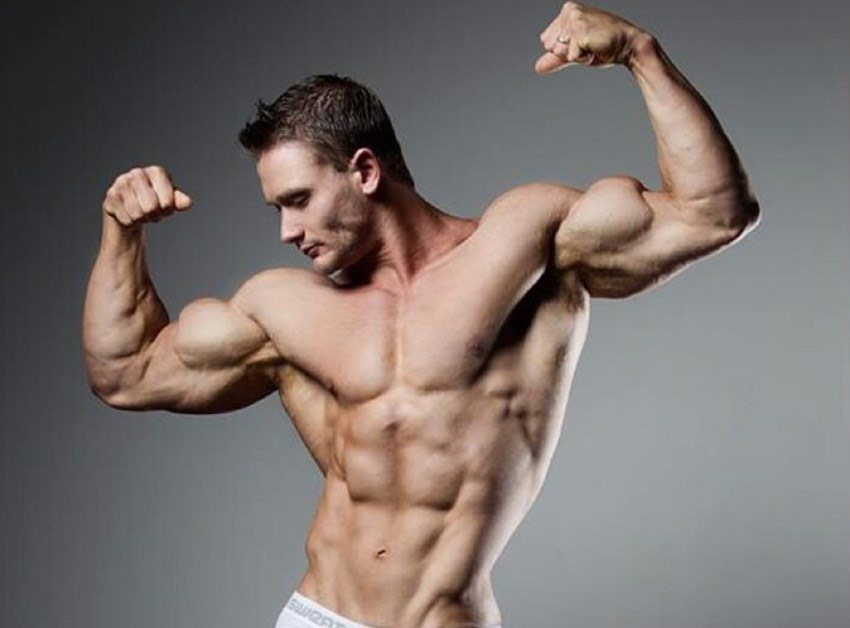 "What drives you? Is it money? Is it fame? Or is just doing some amazing stuff that makes you feel important?"
Athlete Statistics
Full Name: Thomas Delauer
Weight
Height
Nationality
Profession
185 - 195lbs (83.9 - 88.5kg)
5'10" (177.5cm)
American
Personal Trainer, Cover Model, Business Owner
Era
2010
| | |
| --- | --- |
| Weight | 185 - 195lbs (83.9 - 88.5kg) |
| Height | 5'10" (177.5cm) |
| Nationality | American |
| Profession | Personal Trainer, Cover Model, Business Owner |
| Era | 2010 |
---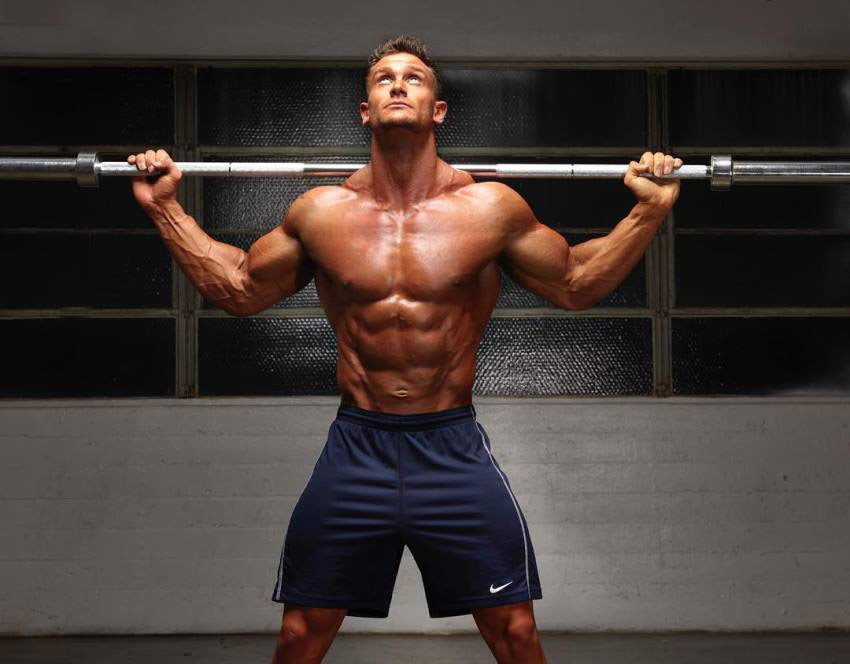 "No time like the present to get out there and make it happen."
Accomplishments
Thomas Delauer is a renowned fitness trainer and a successful businessman. He's created, and owns a life and fitness coaching company.
He's also an author who writes on inflammation inside of the human body, along with posture correction. As an author, he's written for some of the most recognized health and fitness magazines in the world, as well as being a cover model for those very same magazines. 
Prizes
Top Trainer of the Year 2012

Top Recruiter 2012
---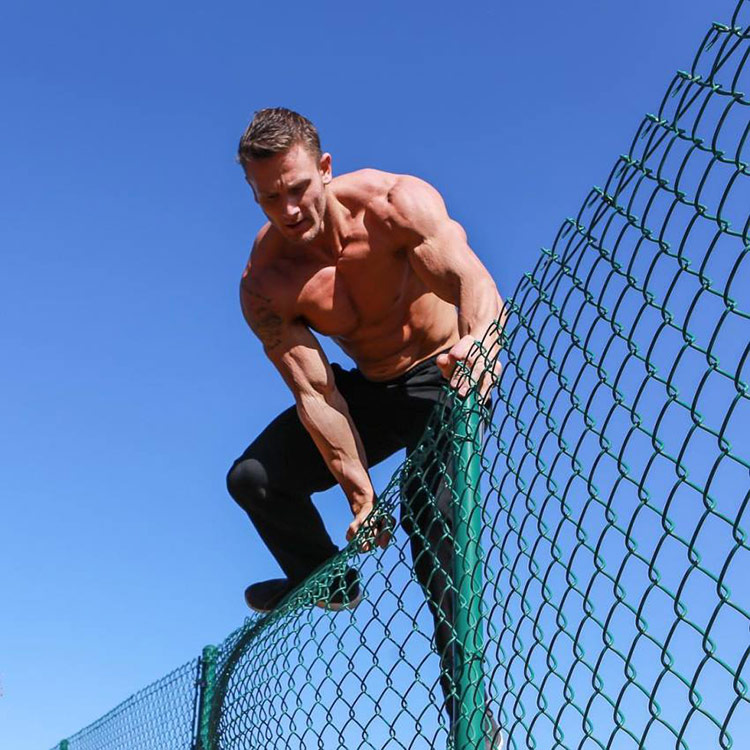 "Make your workouts count towards what you want to do in life! Workout to Live, Don't live to Workout. "
Biography
Growing Up
Thomas Delauer grew up in a family that promoted health and activity, which naturally made him extremely active in his early years. During his teens, Thomas was living abroad in Italy, where he studied art history. It was at that time, he became fascinated with the human body and started going to the gym.
He already had an athletic background and a great physique, but after spending more time exercising and eating healthy foods, Thomas saw his body radically change, and said; "I fell in love with sculpting a physique, and realized that I could put all of the hard work and dedication into something that could really tell a story and inspire others."
Athletic Background
When he came back to US, Thomas took some time away from the gym, and started looking into other activities he could do. Rugby was something Thomas was passionate about since his childhood, so he decided to give it a try by joining his high school team.
It wasn't long before he impressed everyone in the team with his skills, and eventually became an all-star rugby player.
His diversity of interests led Thomas to go after another one of his passions – long distance running. Needless to say, he excelled at both running and rugby, and said how he still felt something was missing.
Eventually, he came to a conclusion that fitness was something he was looking for all along, as he came back to the gym and realized that was his real passion.
Weight Problems
As he was adapting to the fitness lifestyle once again, Thomas also started his first business, which turned out to be very successful.
However, during that time, Thomas was so focused on his business that he almost completely forgot about exercising and proper nutrition, which eventually lead to him becoming overweight.
According to Thomas, at first, the weight gain didn't bother him because he was fully focused on the business and earning an income, but, as time went by his health started to deteriorate, and it was then that he realized he needed to change his lifestyle.
He started going back to the gym and eating properly, and in a matter of one year, Thomas managed to lose almost 100lbs.
Achieving Greatness
After losing his excess weight, Thomas was back in shape, and later on, he became an internet sensation with his inspirational story, motivating other people in similar situations to take control of their own lives.
Ever since then, he went on to become an author and a cover model for many well-known fitness and health magazines, as well as becoming a successful successful entrepreneur.
Thomas continuously motivates people around the globe, and offers his personal training advice for everyone who wants to get in shape.
---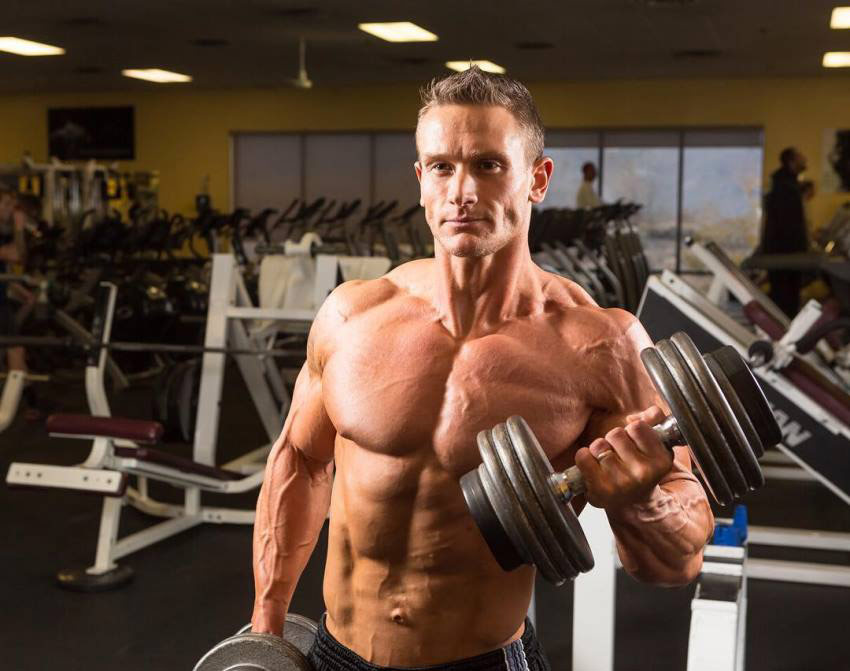 "My morning routine includes any kind of shock to the nervous system: Ice Cold Shower, Intervals, or just lifting some heavy stuff! Engage that sympathetic nervous system and get yourself rocking for the best day ever!"
Training
Cardio
Thomas says he loves to do cardio often because of the health benefits it provides, but also because he loves doing it. According to him, cardio makes him feel better, but he also believes that it's necessary for dropping excess weight and maintaining healthy cholesterol levels.
One of Thomas' favorite types of cardio is the stair climber, but he also goes on a long walks outside in nature. He always starts his day off with a 40-minute long cardio session.
Training Split
When it comes to his training routine, Thomas tries to never have the same workout, because he believes that by shocking the muscles with new ways of doing an exercise is the best way to make them grow. However, he still has some general guidelines for a typical week's workout, and they are; 
On Mondays, Thomas focuses on outer quadriceps because it's one of his weak areas. According to him, one of the best exercises for developing great quads are leg extensions, done with a high volume. Thomas generally does 12-16 sets exclusively for his quadriceps.
Chest is one of the Thomas' favorite body parts to train, and he likes to do a volume of around 16 sets, mostly focusing on drop sets. There is one particular thing Thomas does differently than most athletes, and it's by using dumbbells, cables, and body weight instead of barbells.
He's not an advocate of using barbells because he feels that shoulders are involved too much during the exercise, but also feels his rotatory cuff suffers at the same time. Another thing Thomas has mentioned was doing a lot of incline movements, as he believes they are a must for anyone who wants to develop a great inner chest. On his chest day, Thomas also incorporates abs.
Thomas' back is one of his most developed body parts. Being a fan of width, Thomas likes doing a lot of pull ups, and cable pull-downs. He says that he tries to get his lats grow in width as much as possible because it creates an illusion of size. It's common for Thomas to do over 20 sets of volume on his back day.
When he has an off day, Thomas still does fasted cardio, as he feels that it aids in muscle recovery and clears toxins from his body, but he also stresses the importance of not overdoing it. Sometimes he may even go to sauna to fully detoxify.
When doing shoulders, Thomas puts strong emphasis on doing lateral movements. He first, pre-exhausts his shoulders with lateral movements, and then moves on to pressing exercises, where he focuses on bringing out his middle deltoids by squeezing at the top of each rep. Thomas also mentioned he likes doing many reps for his shoulders as they respond very well to that type of training.
When doing arms, Thomas is an advocate of supersets, while using heavy weights. He does around 6-8 reps at the beginning of the workout, and later on he finishes off his arms with a lot of repetitions using a lighter weight.
Cardio or hiking is something Thomas likes doing on Sundays, but says on that particular day is fully dedicated to his mental and physical relaxation, which means he would do anything that comes to his mind which he enjoys the most. 
---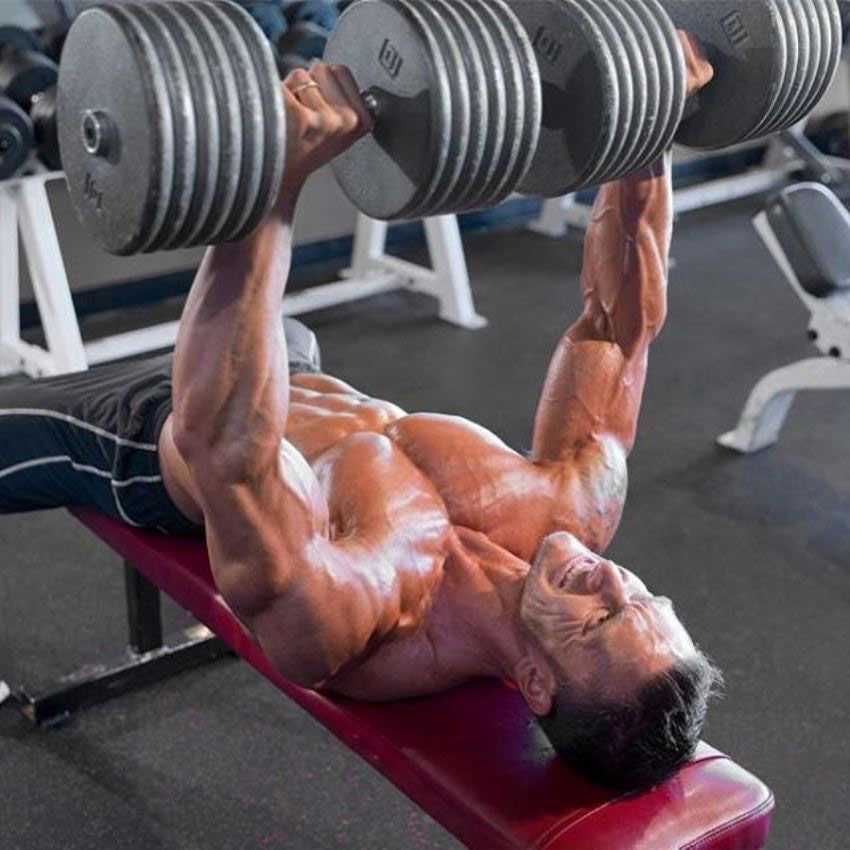 "Did you know? Pho is made with bone broth? The same stuff that literally has the power to reduce inflammation in the intestinal tract!"
Nutrition
Strict Meals
Staying lean throughout the entire year is something Thomas is familiar with. He always makes sure to keep his meals strict, clean, and well balanced so he's able to keep his physique on point. One of the reasons for this is the constant photo shoots Thomas does, so he always needs to stay in shape.
One of the most important things Thomas mentioned was dropping any foods that cause inflammation for the body, which includes sugars, bread, etc. As for proteins, he's a fan of using beef to help with his muscle recovery process.
Supplementation
Thomas doesn't use many supplements, as he believes that nothing compares to whole, healthy food. 
---
Editor's Tip
Inspired to reach your true potential like Thomas? Read our in-depth guide on how testosterone booster supplements can really enhance your game!
---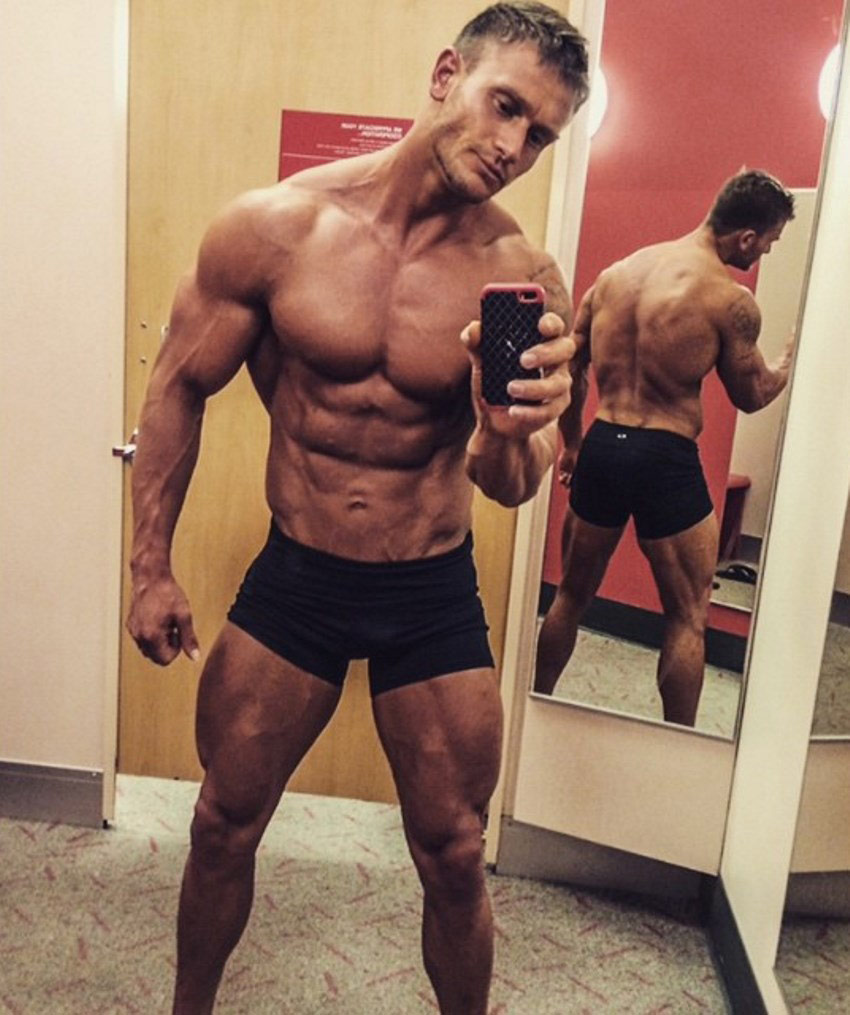 "It's ok to be driven. It's ok to have intent. But never forget who you are and why you do what you do."
Idols and Influences
When talking about his inspirations, this is what Thomas said; "My own success has been an inspiration for me. So I guess you could say that I dig deep and think, 'I have come this far, time to push it to the next level,' and I turn my brain off and just freaking do it!"
---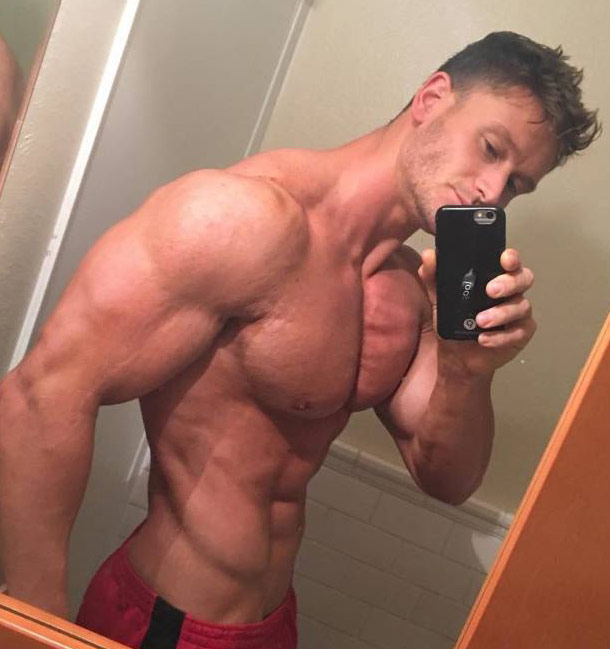 What we can learn from Thomas Delauer
Thomas has shown us that it's possible to become good at more than one thing in life. For the early part of his career, he thought he could only succeed at one discipline. This is when he started to become overweight and lose control of his passion fro exercises.
Thomas knew he had to turn his life around and take control of his health. This is when he realized that by pushing himself even further that he'd done before, he could handle both a successful business, and create a formidable physique. 
If we can learn anything from Thomas, it's to block everything out, focus on what you have to do, and get to work. With this same drive and blind determination, you too can make your goals into a reality.