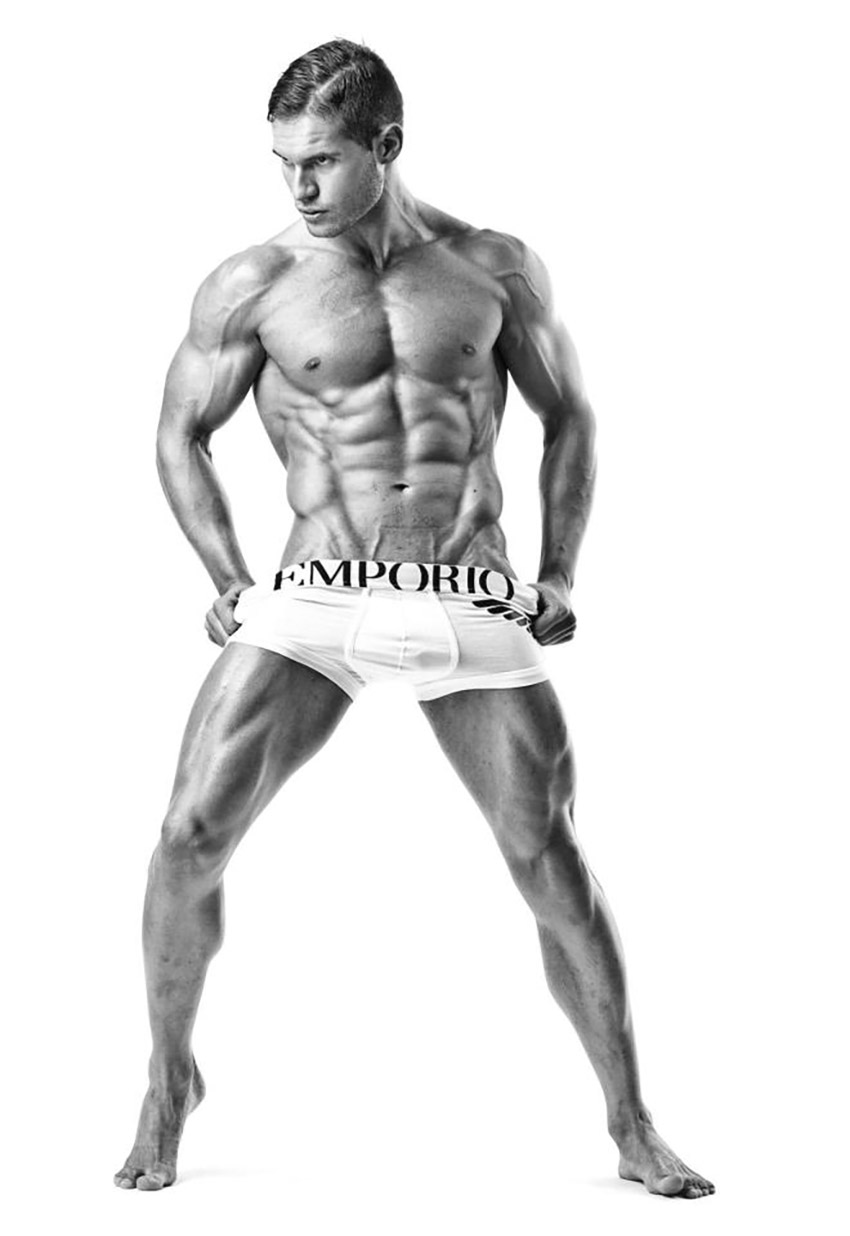 Tavi Castro
Bodybuilder, Fitness Model, Personal Trainer
Tavi Castro was born originally in Canada with a keen interest in soccer. His talent surpassed many as he was spotted by coaches and signed a deal to move to England where he played all across Europe.
When he was 18, he left soccer behind and focused his attention on his studies. Soon after the fitness bug took a hold. His competitive nature drove him forward, he soon set his sights on competing, but not on the soccer field, this time, he wanted to be on stage.
Successfully winning his very first Musclemania competition, Tavi has become renowned for his awesome physique and hard work.
This is his story:
---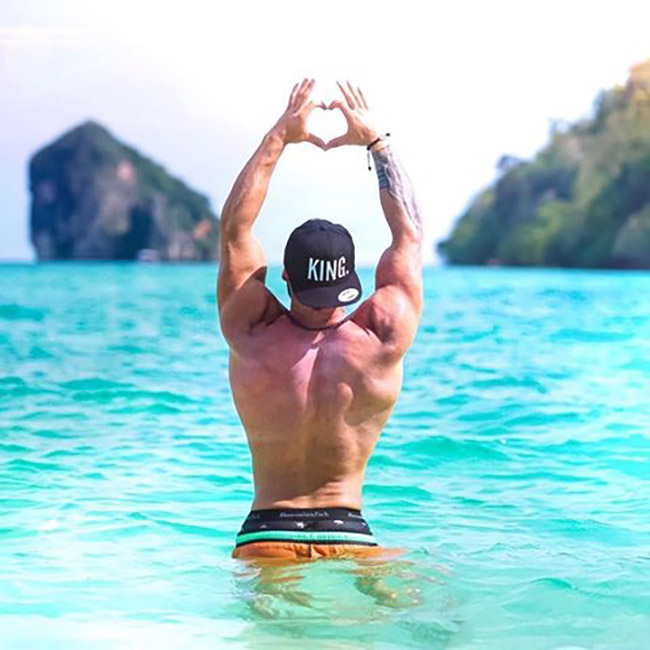 Athlete Statistics
Full Name: Tavi Castro
Weight
Height
Waist
Year of Birth
185 - 195lbs (83.9 - 88.5kg)
5'10" (177.5cm)
29"
1990
Nationality
Profession
Era
Spanish, Canadian
Bodybuilder, Fitness Model, Personal Trainer
2010
| | |
| --- | --- |
| Weight | 185 - 195lbs (83.9 - 88.5kg) |
| Height | 5'10" (177.5cm) |
| Waist | 29" |
| Year of Birth | 1990 |
| Nationality | Spanish, Canadian |
| Profession | Bodybuilder, Fitness Model, Personal Trainer |
| Era | 2010 |
---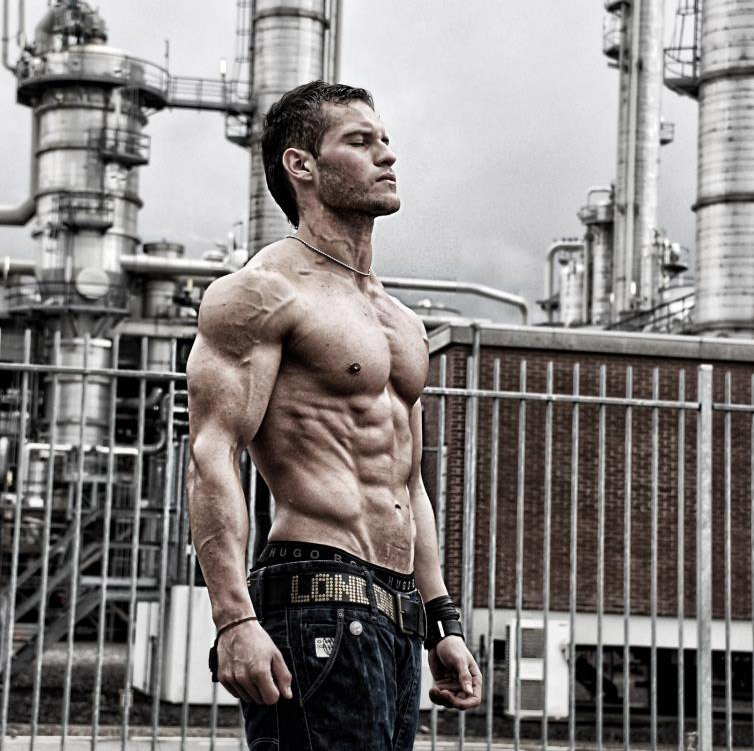 Accomplishments
First Place Junior Bodybuilding Category Musclemania 2012
Second Place Fitness Modeling Category Musclemania 2012
---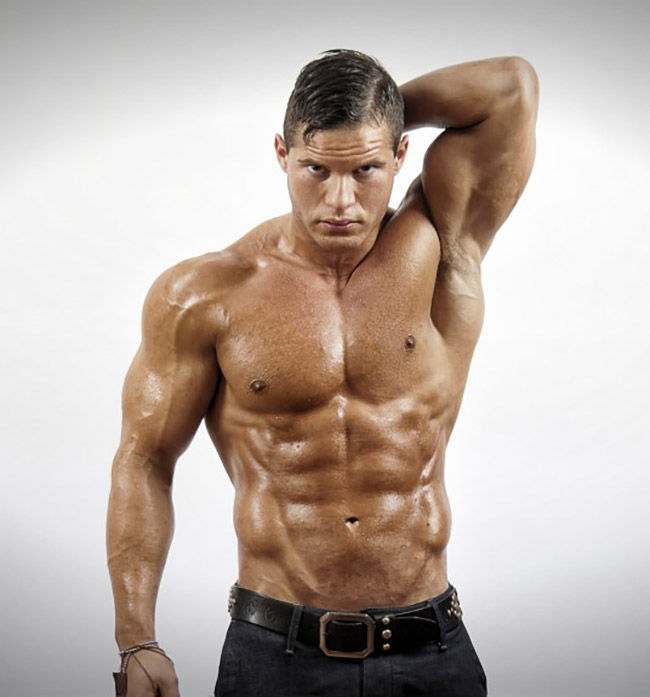 "Be prepared to burn before you shine" – Tavi Castro
Biography
Raised in Canada with Spanish roots, Tavi Castro was always interested in health and fitness. He enjoyed playing football for the majority of his youth and working out in the gym.
Playing Football In Europe
At the age of 15, he moved away from his home in Canada to play for numerous youth academies in Europe. He had great talent as a soccer player. After being scouted for onto the Canadian Youth National team, everything looked laid out before Tavi for a life in professional football.
Playing in countries such as England and the Netherlands, Tavi enjoyed this time as a sponsored youth soccer player, until one day he decided to leave it all behind at the age of 19.
He decided that it was time to start studying to create a stable future for himself. Tavi went to university to study Aerospace Engineering, but eventually, his true calling took hold. He became focused on working out and making progress in the gym that it took over everything else in his life.
He'd avoid paying for train rides, or anything else he could just to afford his supplements. Anything that Tavi could do to continue training and making progress, he would do it.
Competition In The Musclemania
Being used to the competitive environment, Tavi started to feel there was something missing in his life. This is when he found out about the natural bodybuilding competitions Musclemania. This is when Tavi said; "I knew it was time to achieve something that would be considered impossible."
His 10 hour study days from Monday to Friday, and working in night clubs every weekend forced him to rethink his whole approach to leave no stone unturned. His preparation had to be on point and calculated.
"I knew I wanted to become a fitness model and natural bodybuilder, no excuses."
His sights were set high, his passion was unwavering , but one thing started o get in the way, his ego. As Tavi explains it; "Like the majority of people starting out in the gym, my ego tended to get the best of me and I was trading technique and efficiency for too much weight." He continues " Luckily, studying Aerospace engineering meant I knew how to do my homework when something wasn't working."
With his head in the books, searching online, and seeking all the information he could get his hands on, he eventually for what he was looking for.
"I looked up absolutely everything I could on training and diet, and quickly found out that technique was a very important variable."
---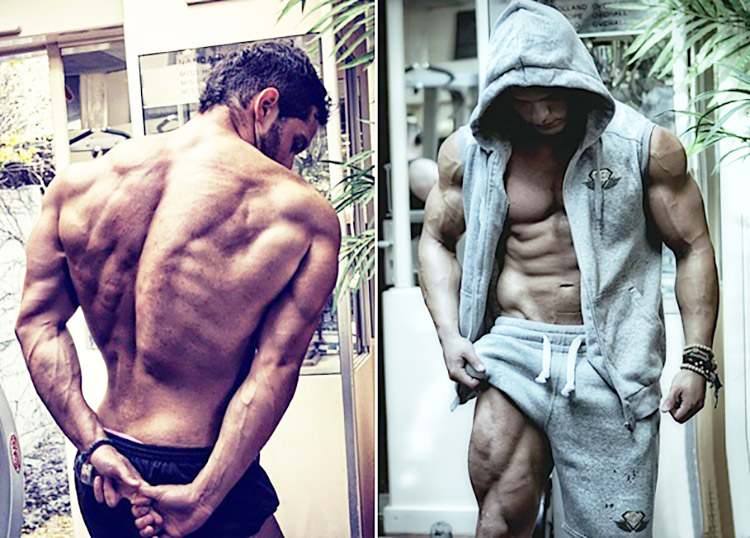 "Keep your head in the sky, your feet on the ground, your heart on your sleeve, and some whey in your hand." – Tavi Castro
---
Trouble With Consistency
Even though Tavi has the body of a superhuman athlete, he's no stranger to making mistakes. One of the biggest lessons he's had to learn is consistency. By making sure that everything was laid out in front of him in the easiest way possible, made sure he could achieve his goals.
One of the things people often ask him is why he trains at such a cheap gym, his answer; "Simple, it's close to home." Another thing is food prep. With his 10 hour study days, people would ask, "how do you prep food full day first thing in the morning?" Tavi's answer is; "I didn't, I left protein, oatmeal, bread, peanut butter and other foods in a locker at school. If you know you want it, you can do it."
Proudest Moment
Tavi's proudest moment to date is when he took first place in the junior bodybuilding category, and second in the fitness modeling category at the 2012 Musclemania Britain.
This was his very first competition, and the way he came in and smashed may of the other competitors out of the water was an absolute honor for him. Here's Tavi talking about his proudest moment;
"I had never done a show before and to come in and take the bodybuilding and then come second to the legendary Ben "the blue print " Noy was an absolute honor. There is no greater feeling than one of reaching your goal and exceeding your own expectations when the obstacles were so great and many."
---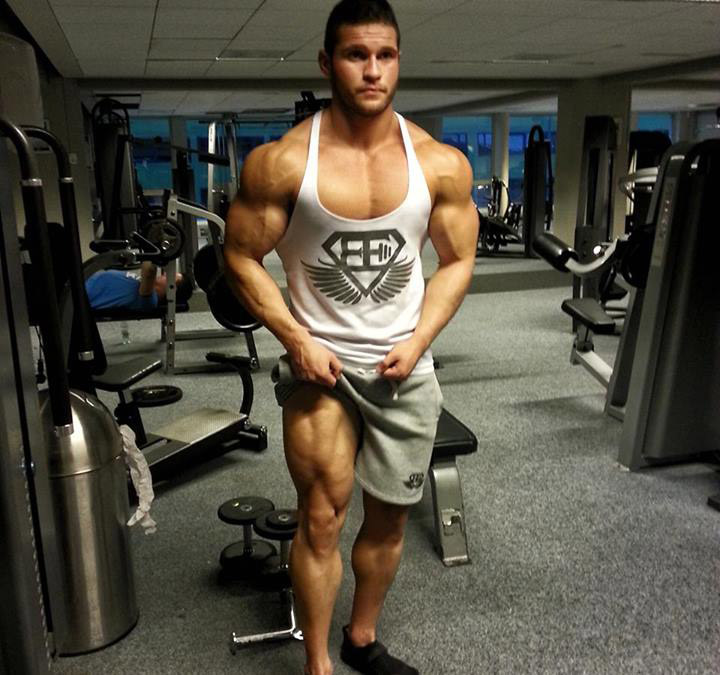 Do your research, learn how yoru body works, if you leave nothing to chance, sucess is inevitable." – Tavi Castro 
---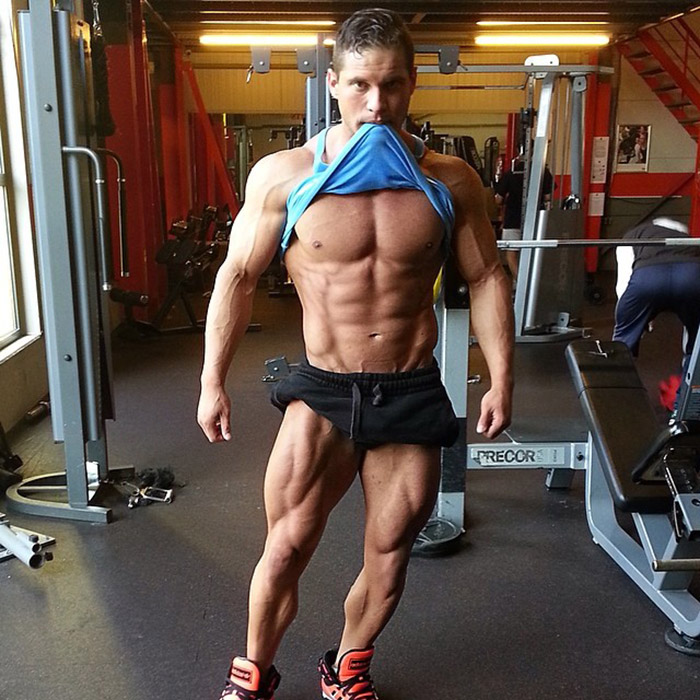 "If it's going to be a set to failure I crank the music, close my eyes, pray if I have to, then block everything."
Training
Tavi's a firm believer in using free weights for building god, solid muscle. He says this is where the most muscle stimulation occurs. He also likes to stress the importance of developing the supporting muscle through isolation exercises.
This, as Tavis puts it, it to avoid the risk of injury through muscle imbalances. "You are only as strong as your weakest link."
Here's Tavi talking about his training approach to sets and reps; 
"I always use free weights when I'm doing any low rep heavy lifting, and then move on to high rep drop sets with machines. Machines play an important role for me whenever it's time to shock any muscle group with intense high rep drop sets or deplete glycogen for contest prep."

"In a nut shell I train muscle groups twice a week split into thickness and width. I owe my symmetry to this training program."
HIIT
A lot of fitness athlete have their own approach to cutting up for a competition, some like steady state cardio on the treadmill or cross trainer. While others like to use spinning bikes or other HIIT circuits. Tavi likes to sprint, this, he says, gives him the best results.
"Nothing gets me cut up and ready for a photoshoot faster, or more efficiently while sparing muscle mass, than HIIT. There is truth in the correlation between how a sprinter looks and how a marathon runner looks."
Tavi's Training Routine
Monday – Legs
Squat Wide Stance 4×8
Squat Narrow Stance 2×8
Stiff Legged Deadlift 4×8
Leg Press Wide Foot Placement 3×8
Leg Press Narrow Foot Placement 3×8
Leg Curls 3x drop set
Leg Extensions 3x drop set
Tuesday – Chest/Biceps
Flat Barbell Bench Press 4×8
Incline Barbell Bench Press 4×8
Dips 3x drop set
Flat Dumbbell Press 3×8
Incline Dumbbell Press 3×8
Barbell Curls 3×12
Heavy Hammer Curls 3×12
Cable Curls 3x drop set
Wednesday – Back/Traps
Deadlift 3×8
Bent Over Barbell Rows 3×8
Bent Over V-Bar Rows 3×8
Cable Rows 3x drop Set
Barbell Shrug 4×8
Dumbbell Shrug 4×8
Thursday – Shoulders/Triceps/Abs
Military Press 3×8
Barbell Upright Rows 3×8
Side Raises 3x drop set
Rear Pec Deck 3x drop set
Skull Crushers 3×12
Cable Tricep Extension 3×12
Over Head Cable Tricep Extension 3×12
Kneeling Cable Crunches 3×12
Standing Cable Crunches 3×12
Weighted Leg Raises 3×12
Friday – Chest/Calves
Incline Dumbbell Fly's 3×12
Flat Dumbbell Fly's 3×12
Incline Cable Fly's 3×12
Pec Deck 3×12
Calf Raises 3×50
Seated Calf Raises 3x drop set
Saturday – Back/Abs
Wide Grip Pull Ups 3×12
Wide Grip Pull Downs 3×12
Close Grip Pull Downs 3×12
Machine Pull Downs 3×12
Crunches 3×30
Ab Rows 3×30
Leg Raises 3×30
Sunday – Rest
---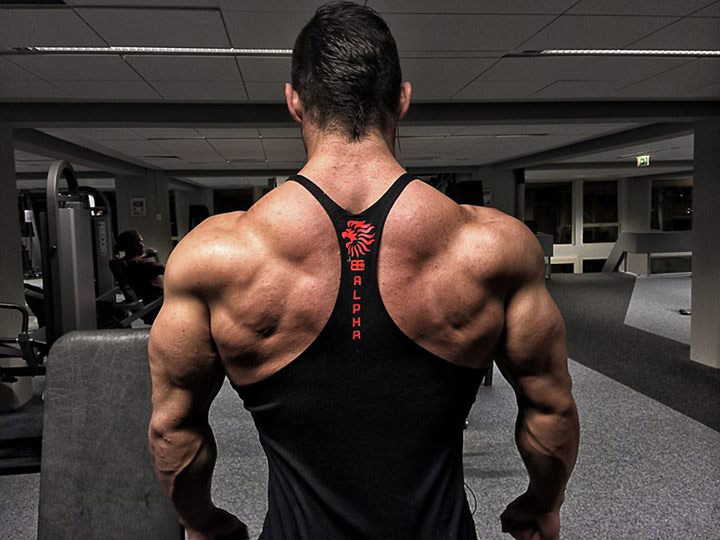 "If you give your body what it needs to recover and just enough extra to grow, there is no need for excessive fat gain."
Nutrition
Being a fan of low carb eating when getting ready for competitions or photo shoots, Tavi would extend his low carb eating to get the most benefit. His diet would normally consist of 4 days carb cycling split; 250 gr, 150,100, 50. There were times when he'd add in an extra day of two of low carbs at 50g per day to get the bets results.
Here's Tavi talking about his ratio of low carb days and extra cardio; 
"So the split would turn into 250gr, 150gr, 100gr, 50gr, 50gr. Then I add more cardio sessions according to how fast I need to be ready. Carb sources become purely low glycemic with brown rice, yams, and oatmeal as the main sources. Protein sources stay the same until the last few days arrive, and sodium needs to be in check."
Tavi's soccer background kept him looking lean most of his professional career, once he started lifting heavy, he managed to stay at around 8% bodyfat in his peak.
After he gained 8kg of lean muscle during his bulking phase through good nutrition and a solid training program, he's a firm believer in clean bulking.
Tavi's Supplements
Whey
Multi Vitamin
Creatine
BCAA's
Omega 3
ZMA
Pre-workout when I need an extra boost
Vitamin C (severely underestimated)
---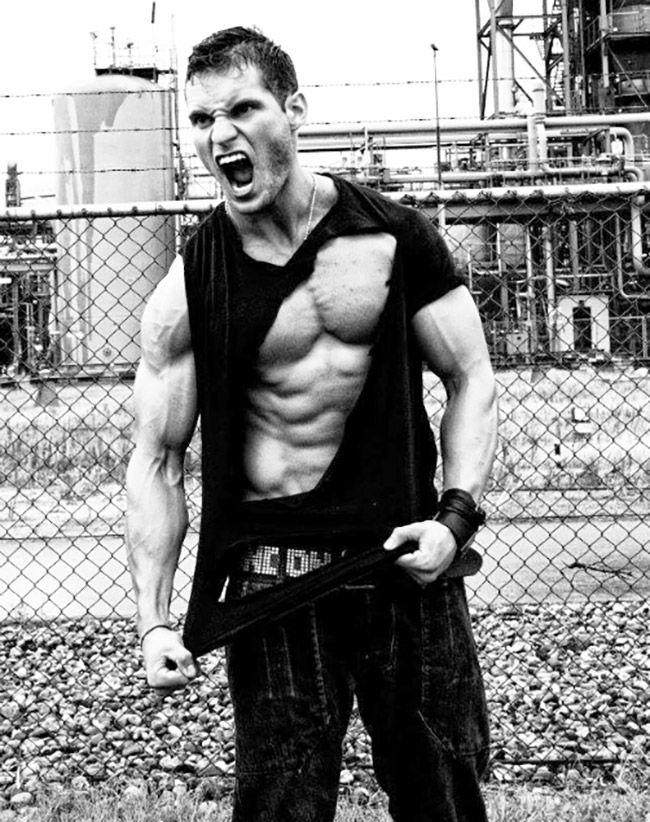 "My favorite bodybuilder has to be Phil Heath, had the pleasure of meeting him and I kept trying to take off the 3D glasses, which were not on my face haha."
Idols and Influences
He studied countless books of Arnold, Frank Zane and many other closely for years, this sparked a keen interest in wanting to become a professional bodybuilder. As Tavi puts it; "Like a proper engineer I took all the tools and tricks and glued them together into my own method and process."
Some other idols and influences are Phil Heath, which he actually had the pleasure to meet in person. Ulysses Jr and Roger Snipes are also huge inspirations for Tavi. He was lucky enough to receive positive comments from these larger than life legends. Their supportive comments, after his first competition win inspired him to be more like his idols. Favorite fitness models are Greg Plitt (epic talent for motivation) and Ben Noy (great guy with unbelievable condition).
Tavi's all time favorite fitness models has to be Greg Plitt and Ben Noy.
---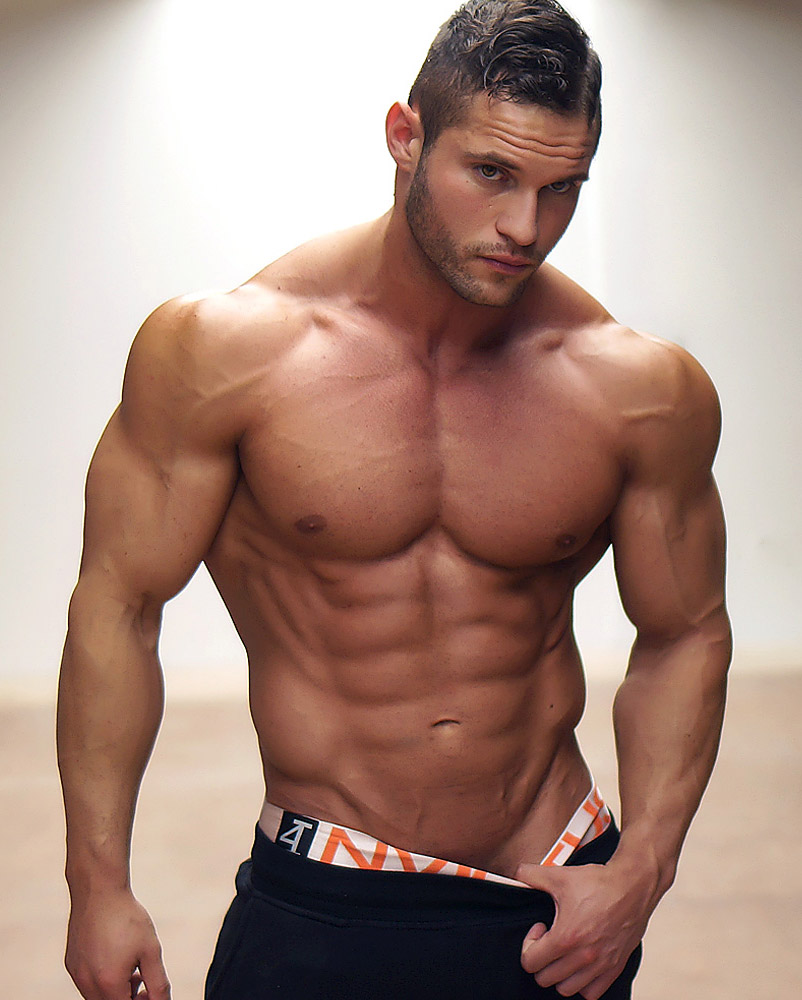 What we can learn from Tavi Castro
There are three main rules Travi lives by and advises to anyone looking to better their life. These rules are;
"Humility grows curiosity, curiosity grows intellect, intellect grows muscles Keep that ego in check"
"How often have you passed an exam without studying? Do your research, learn how your body works, if you leave nothing to chance, success is inevitable."
"Keep your head in the sky, your feet on the ground, your heart on your sleeve, and some whey in your hand."
As we can see, Tavi's not short on realistic and positive advice for obtaining greatness. You too can achieve your very own goals with hard work and determination.
Through the years, Tavi's made his dreams into a reality by true grit and a "no-excuses" attitude. With the same mindset, you too can achieve greatness.