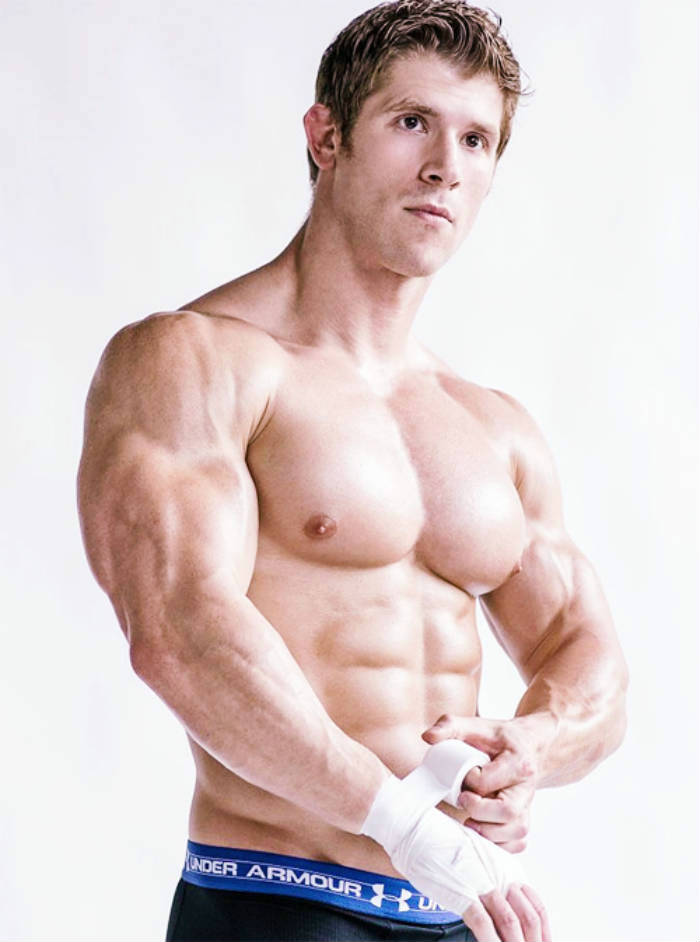 Steve Moriarty
Bodybuilder, Fitness Model, Personal Trainer
Steve Moriarty is a fitness model, bodybuilding competitor, and entrepreneur from America, with an interesting back story. He began his career as an amateur wrestler, which enjoyed for a number of seasons until he suffered an irreversible injury – which halted his career in the ring.
After looking for another way to fulfill his passion for competing, and pushing his body to the limits, Steve found bodybuilding. After several years of hard work in the gym, Stave decided it was time to step on stage and compete in a bodybuilding show.
Needless to say, he did exactly that, and took part in the prestigious Team Universe Championships in 2013, where he won the trophy.
With a growing fan-base on Instagram (@manofsteel1285) and a down to earth personality, Steve has gone on to become a household name in the bodybuilding world. Here is his story:
---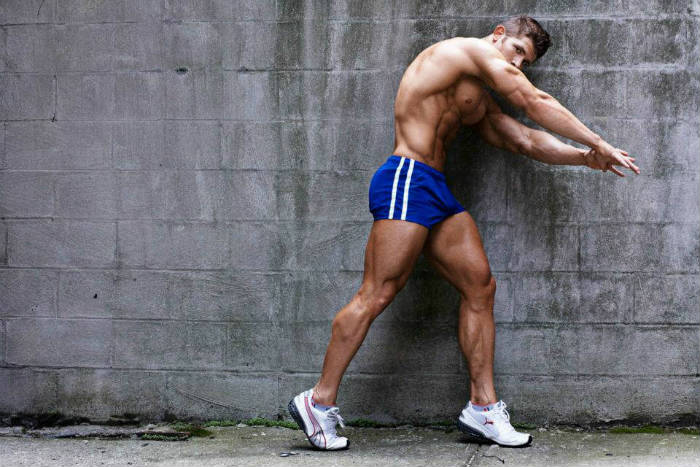 "We can choose to settle or not,  and that is the difference between those who are successful and aren't."
Athlete Statistics
Full Name: Steve Moriarty
Weight
Height
Arms
Chest
205 - 215lbs (88.5 - 93.0kg)
5'11" (180cm)
20''
46''
Waist
Year of Birth
Nationality
33''
1986
American
Profession
Era
Bodybuilder, Fitness Model, Personal Trainer
2010
| | |
| --- | --- |
| Weight | 205 - 215lbs (88.5 - 93.0kg) |
| Height | 5'11" (180cm) |
| Arms | 20'' |
| Chest | 46'' |
| Waist | 33'' |
| Year of Birth | 1986 |
| Nationality | American |
| Profession | Bodybuilder, Fitness Model, Personal Trainer |
| Era | 2010 |
---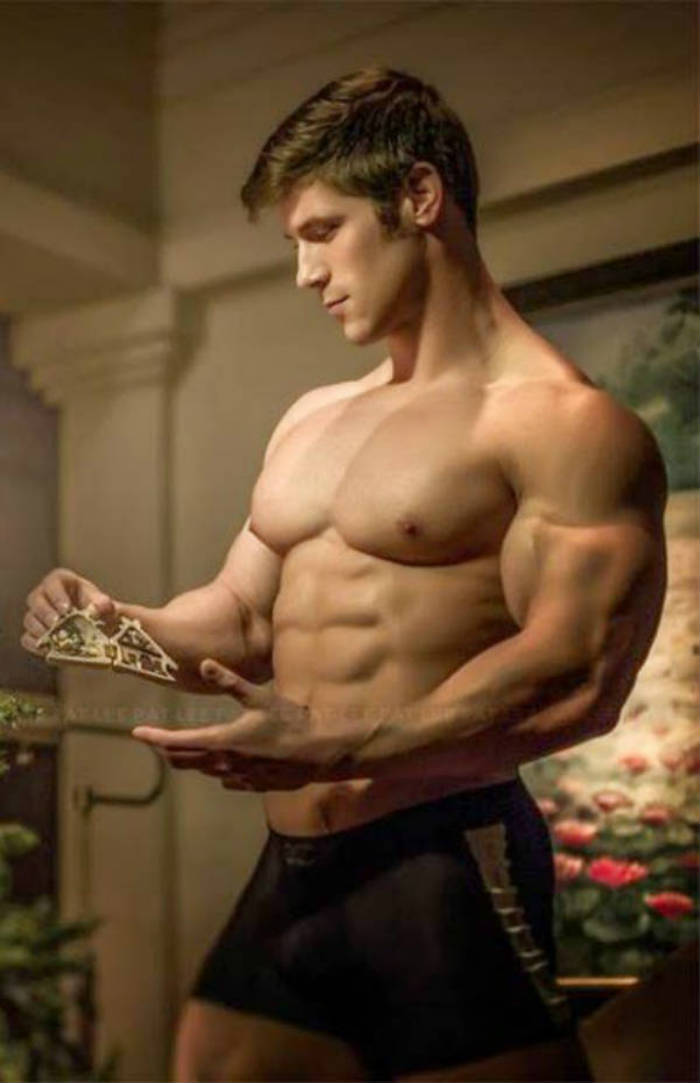 "I truly believe that you haven't failed unless you've quit, and if you aren't giving it 100%, that is the equivalent of quitting."
Accomplishments
BS in Kinesiology
Light-heavyweight champion (Team Universe Championships 2013)
Guest trainer on TV shows
Appearances in Fitness Magazines
---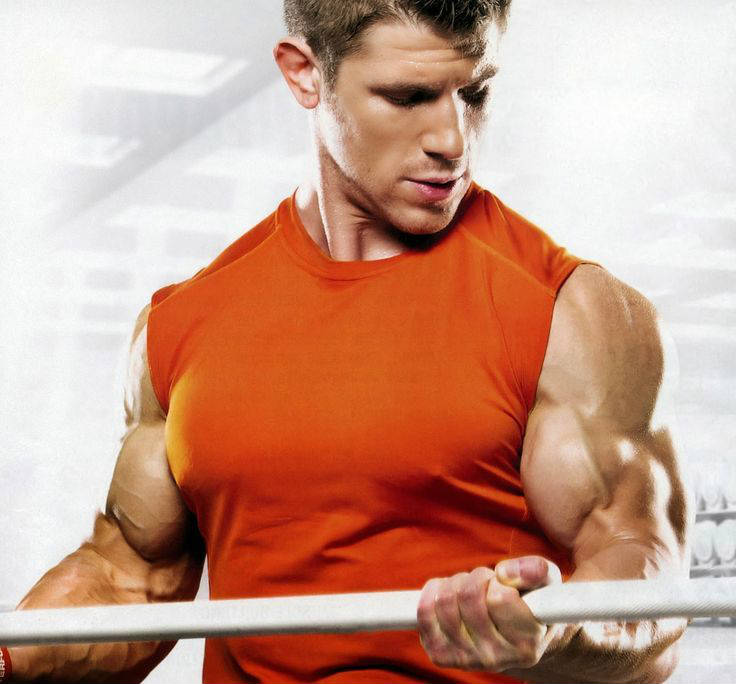 "My biggest thing is WORK HARD! So many people are looking for the short cut or the easier/faster way to do things."
Biography
Steve's Early Years
Steve was born 1986 in a small town called Rahway, New Jersey. His early years were dominated by a variety of sports, but his main passion from 10 years old was wrestling, which he saw as his way to become his idols; the "incredible hulk" and "superman".
What started as a simple hobby and outlet for his energy, eventually became his main focus. His teenage years were spent working out hard at any physical discipline with the aim of being the best.
One of Steve's key defining moments that shaped his drive and determination was during high-school. He was told that he'd never beat the high-school record for the bench press for his weight class.
At the time, he weighed 95 lbs, and the current unbeaten record for the school was held by someone weighing 145 lbs. After gathering all of his will power, and the desire to prove everyone wrong, he crushed the record, leaving his entire school speechless. Since this early victory, he maintained the idea that "failure is not an option."
---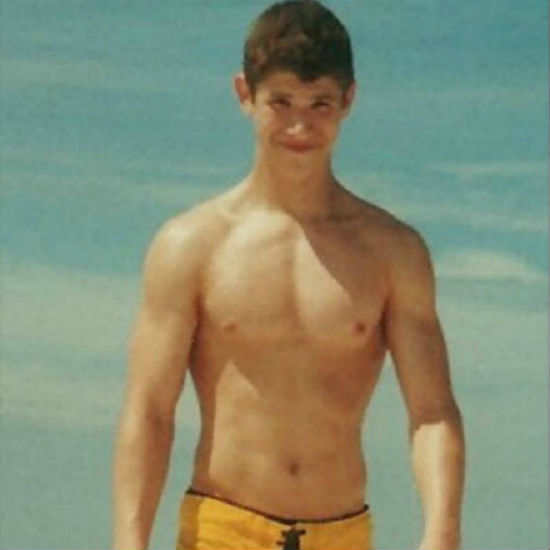 Steve as a young teen
Wrestling Injury
Following his success in weight lifting, Steve was also a gifted wrestler. Steve hoped to take his wrestling skills with him to college. Unfortunately, an injury to his back, resulting slipped disk, put an end to his dreams of becoming a national wrestler.
Steve recalled the doctors advice, telling him to avoid any contact sport. This news dashed his hopes of continuing sports professionally. He was devastated.
The realization that his childhood dream was no longer achievable, lead Steve into a spiral of drinking and laziness at college.
"He told me for as much as I drank, I had a decent physique and may be able to win the show the next year if I quit drinking and started training."
Steve was "hardly eating," and his sense of direction seemed lost. Luckily, a bodybuilder friend noticed that Steve was wasting his potential. This friend encouraged him to get in shape for a University Physique Competition. With nothing to lose, Steve jumped straight into training.
---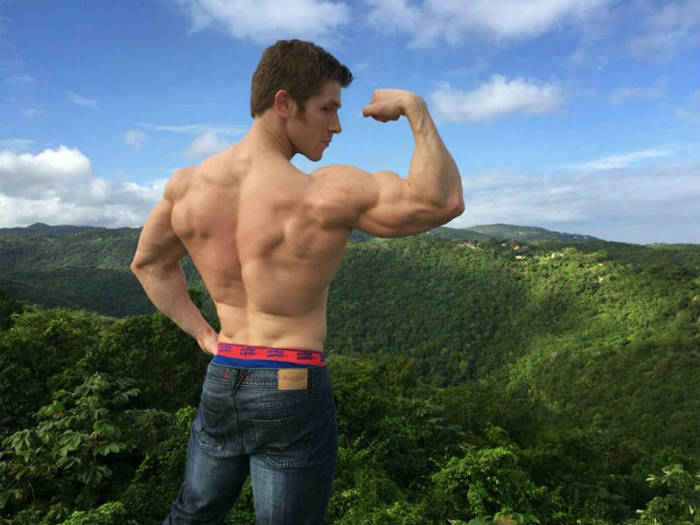 ---
Bodybuilding Success
After his first competition in College, Steve became 'hooked' to the feeling of being on stage against other athletes. Steve decided this was his calling, and made further plans to compete and make bodybuilding his life.
After finding his feet once again, he soon realized his passion was to 'transcend human limitations, and inspire others to strive for greater and pursue their dreams'. – Steve Moriarty
"The more I fell in love with the sport, the more I trained."
After returning to his normal way of life – being healthy and competitive. Steve successfully finished College with a BS in Kinesiology in 2009. Steve admitted that his real education came from the gym and his trainers.
Since then, he's competed in a number of bodybuilding shows, including the prestigious Team Universe Championships, in which he won the light-heavyweight contest in 2013.
Branching out into Modelling
After securing himself on the bodybuilding scene, Steve decided to pursue other career paths – modelling. Steve traveled to the East coast, to follow his ambitions in modelling. He's since been photographed by a number of top photographers, including making appearances on TV shows.
As well as professional modelling, Steve's also been dedicated to his work as a personal trainer. He's worked with a number of people aiming to get in shape, as well as other fitness models and competitors.
---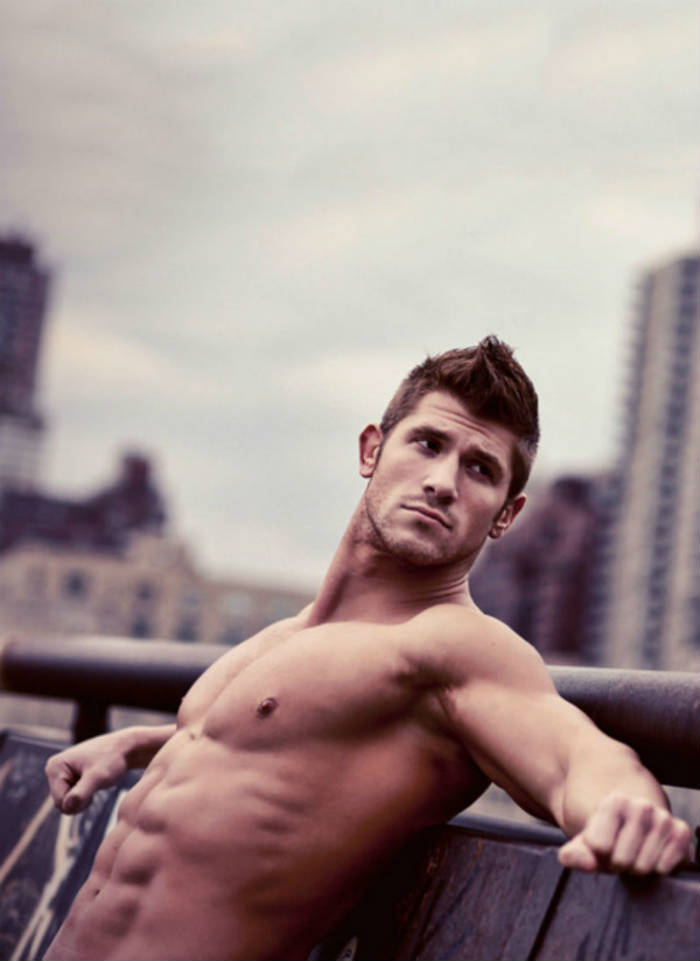 "I feel lost in the gym without my watch."
Training
Training To Failure
As a personal trainer, competitive bodybuilder, and model, Steve has an extremely regimented training routine. He trains every body part two to three times a week, and always goes to failure on each set.
As he focuses on aesthetics, he changes his splits depending on which muscle needs more attention. He also sees timing as extremely important. He times each interval between sets so that his rest breaks are short, allowing for fat loss, along with muscle building.
Cardio
Cardio doesn't play a huge part in his schedule, but, he does run a few times per week. He usually completes two mile runs at a moderate speed, as well as sprinting workouts and plyometrics.
---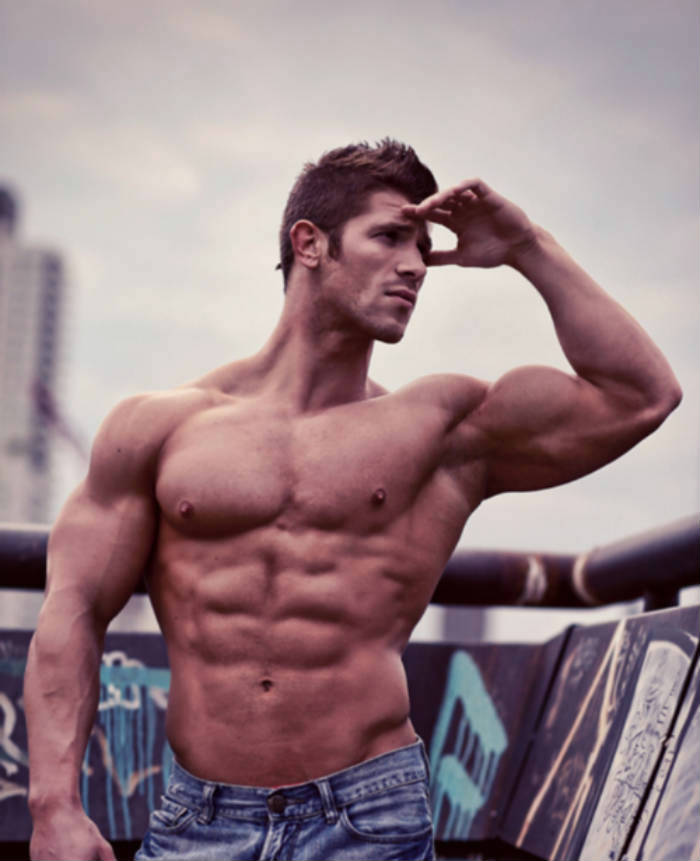 Nutrition
Healthy Eating
Steve is a big supporter of healthy eating. His main focus is on eating quality, lean protein sources, which enable him to hit his macros for each day. He also introduces healthy carbohydrates such as oats, alongside fruits, and nuts for his fats.
His protein intake is kept steady throughout the day, and is only elevated after his daily workout. His carbs are tapered also, and his fats are kept as low as possible, aside from the healthy fats in nuts and avocados etc.
Supplements
In terms of supplements, Steve utilizes protein shakes, creatine, BCAA, multivitamins and fish oils. Occasionally, he also adds in a pre-workout drink to power him through his grueling sessions.
---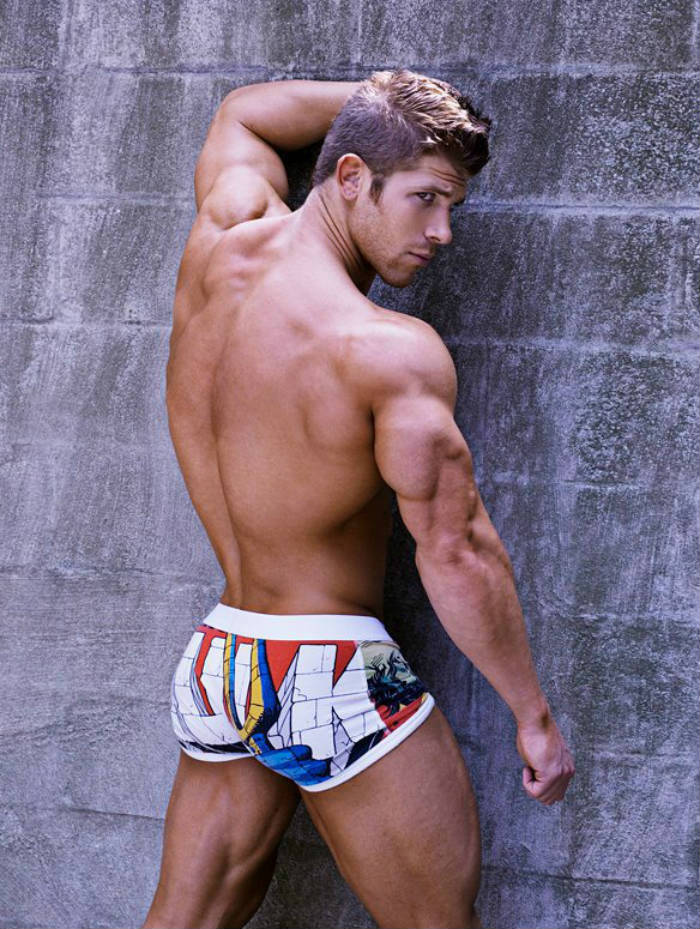 "I feel like when I am eating right, lifting hard and getting the rest I need my progress does not stop."
Idols and Influences
Steve's idols are the current champions and professionals who he competes against, and trains with daily. This includes Brandon Hendrickson from Chicago. However, his main idols, and influences, were the superheroes he grew up idolizing as a child. It was these charters, that motivated Steve to become the aesthetic legend he is today.
---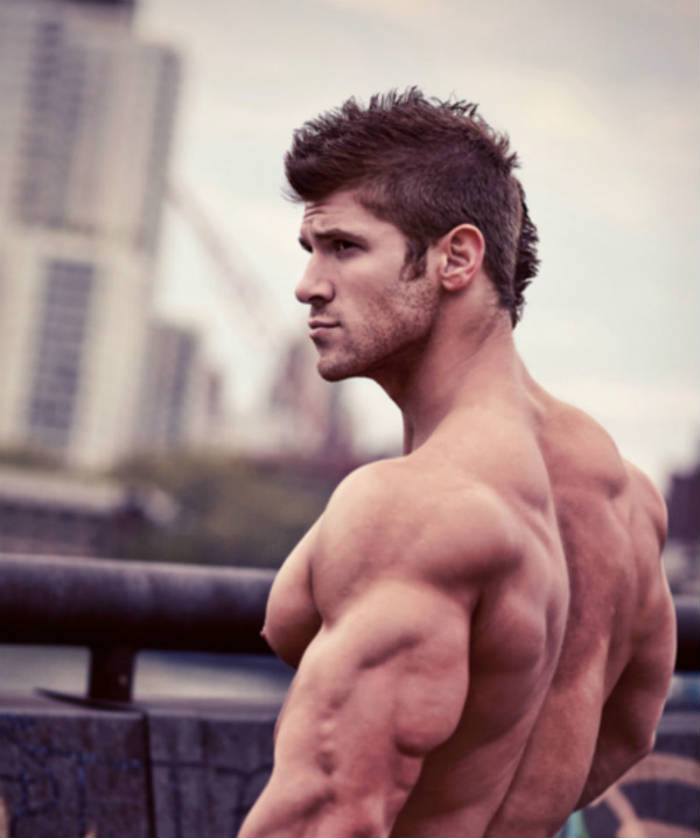 "I think you need to want to always see what more you can do."
What we can learn from Steve Moriarty?
Steve's story is one we can all take inspiration from regardless of our level. He managed to overcome a major setback in his career after suffering a back injury in high-school.
Even though he though his sporting career was over, he dedicated himself to achieving the best life possible through bodybuilding. His grueling training regimen, alongside his excellent diet, is something many of can aspire to replicate. Follow Steve's discipline and will-power, and you too can archive your goals.