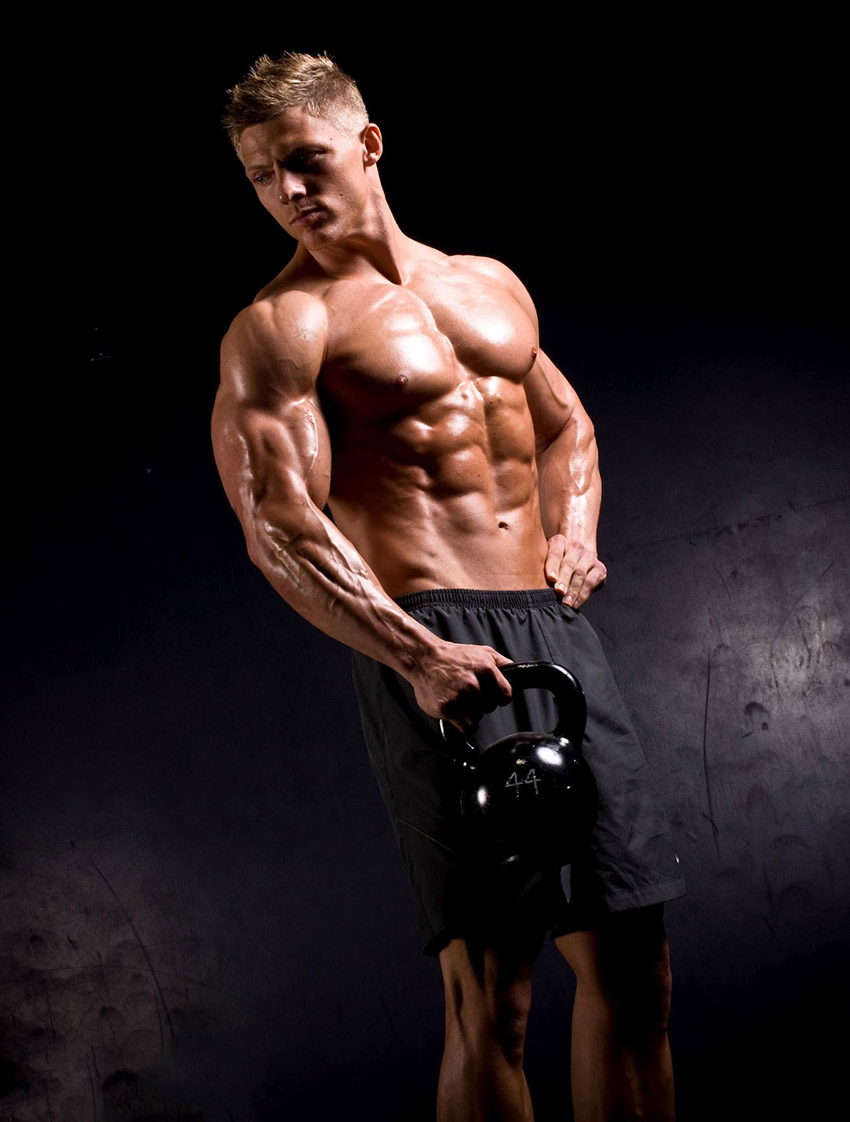 Steve Cook
Bodybuilder, fitness model
From high school football to smashing weight lifting records in his youth, Steve Cook's been training since an early age, and with his father as his mentor and trainer, there wasn't much that he couldn't do.
Having influences from a sporting family who taught him everything he needed to know about staying strong and fit, and with numerous bodybuilding and figure competitions under his belt, it's clear to see that Steve was destined for greatness.
"There is no 'I'll be happy when'… fall in love with the daily grind and be happy with today, but want more for tomorrow"
Cook was not only lucky enough to be born into a life of sport that gave him a winning edge. But also his inner drive and determination to overcome life's uncertainties through tough times, and to grow from strength to strength in becoming the face of Bodybuilding.com figure model and spokesperson, and this is his story:
---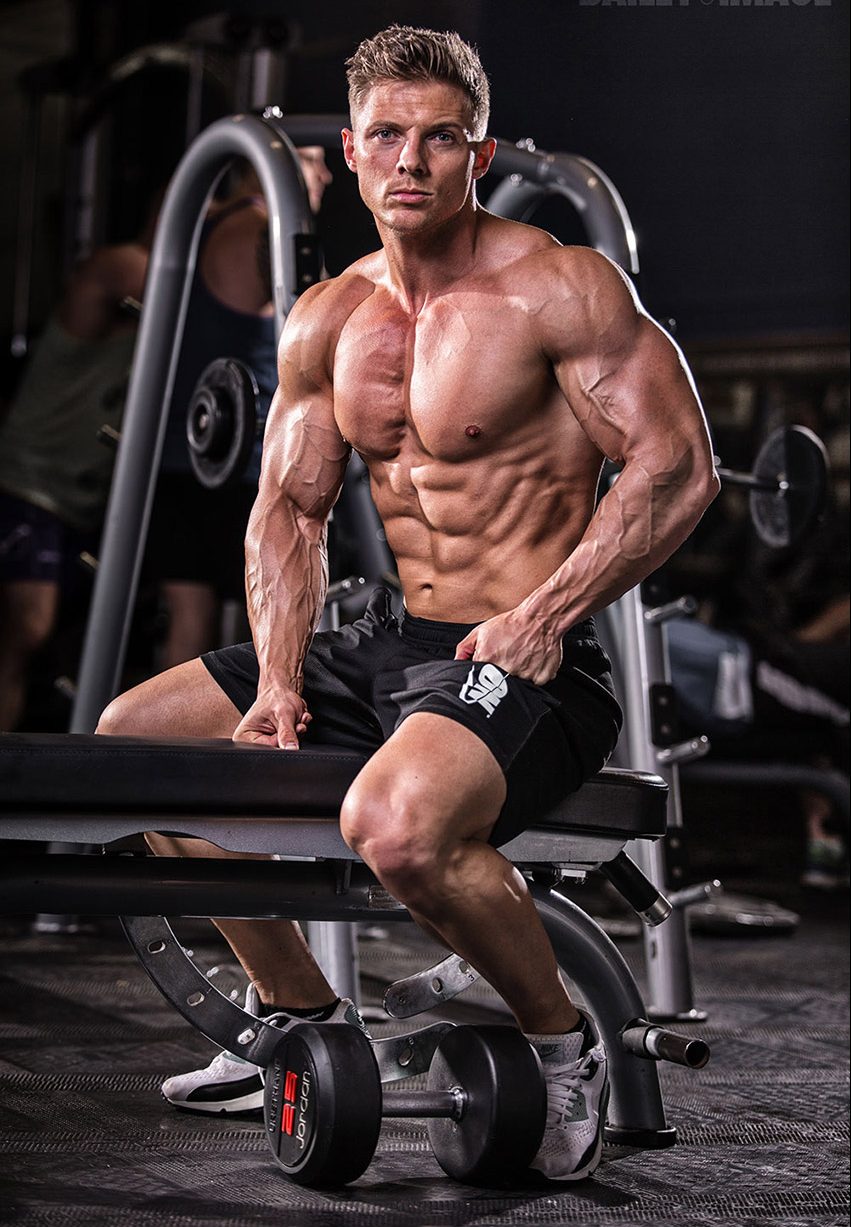 "1. Set a goal, 2. Work like hell, 3. Stay consistent."
Athletic Statistics
Full Name: Steve Cook
Weight
Height
Year of Birth
Nationality
205 - 215lbs (88.5 - 93.0kg)
6'1" (185.5cm)
1984
American
Profession
Era
Bodybuilder, fitness model
2010
| | |
| --- | --- |
| Weight | 205 - 215lbs (88.5 - 93.0kg) |
| Height | 6'1" (185.5cm) |
| Year of Birth | 1984 |
| Nationality | American |
| Profession | Bodybuilder, fitness model |
| Era | 2010 |
---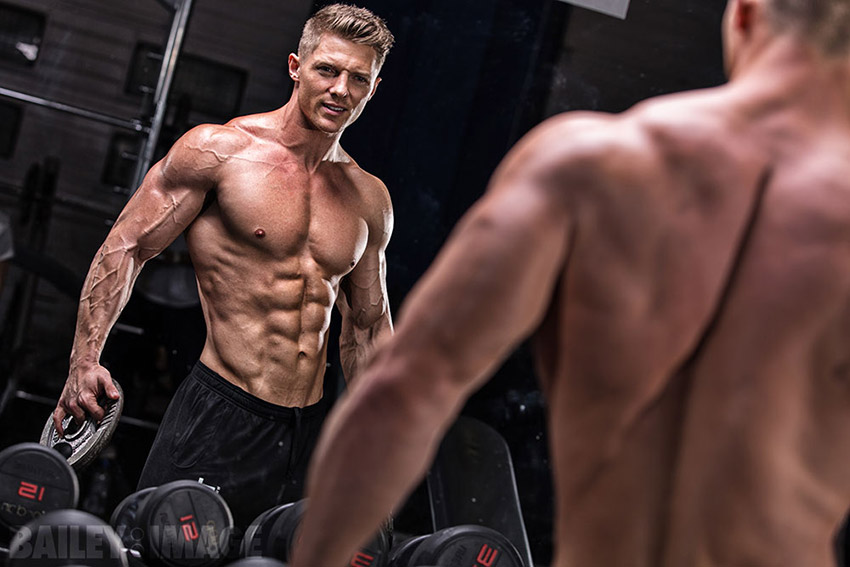 "Swoldier: someone who is both strong physically and mentally"
Accomplishments
Competitions
2014 IFBB Olympia Weekend 5th
2014 IFBB Dallas Pro 1st
2013 IFBB Olympia Weekend 8th
2012 IFBB Houston Pro 1st
2011 NPC Junior National Championships 1st
2011 NPC Junior USA Championships 3rd
2011 NPC Iron Man Magazine Naturally Bodybuilding, Figure and Bikini Championships 1st
2010 Bodybuilding.com Fit Body Competition 1st
2010 ABFF 5th Annual Golds Classic Treasure Valley Natural Bodybuilding, Fitness, Figure, and Bikini Championships 1st
2010 ABFF 5th Annual Golds Classic Treasure Valley Natural Bodybuilding, Fitness, Figure, and Bikini Championships 1st
---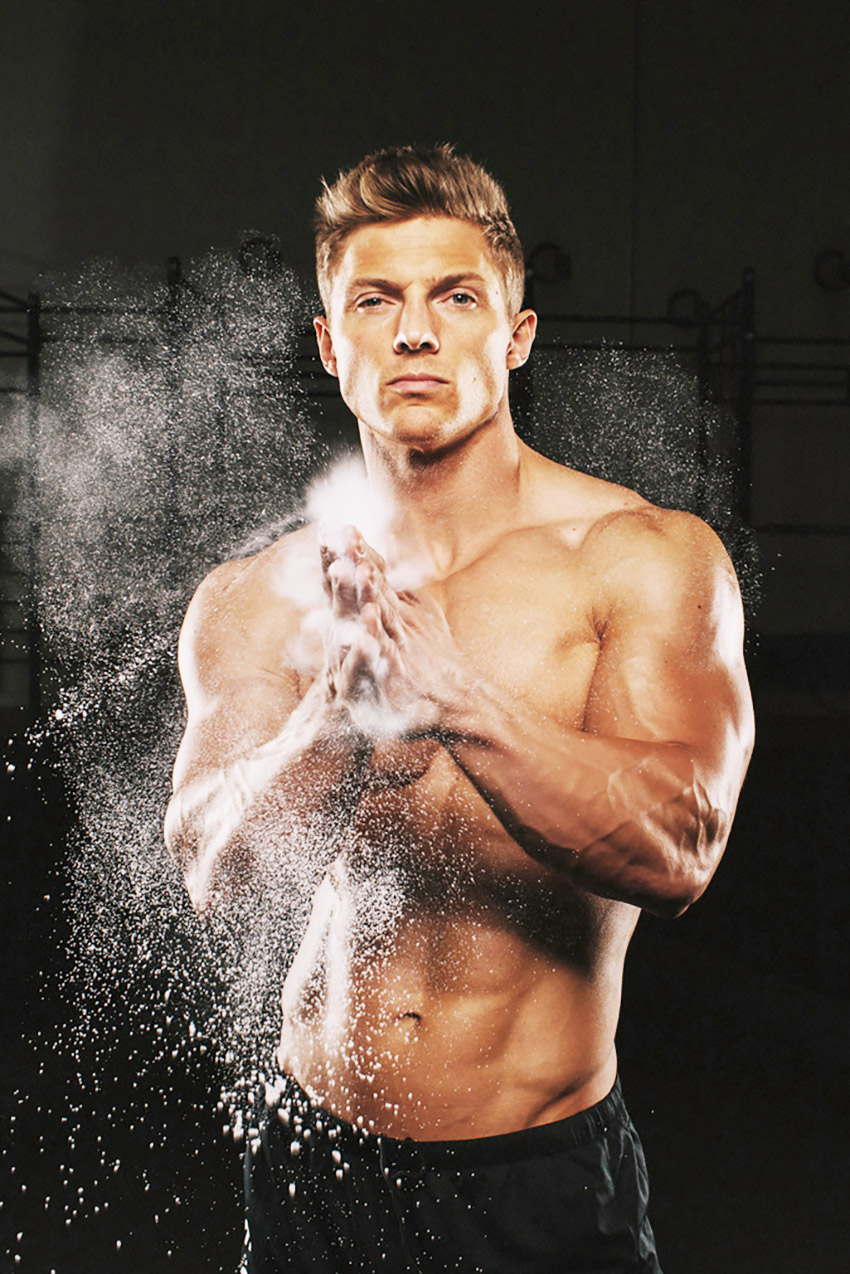 "Training is hard work and the obstacles you face can be painful, so the more you can tolerate the further you can go".
Biography
A Head Start
From a young age, it was clear that Steve Cook was destined for a career in the fitness industry. Growing up in Boise, Idaho, Cook was the middle child of 7, in what he describes as a "very athletic family".
As early as elementary school, Cook had already started to develop his rippling physique. With a father who was an athletic director, Cook would constantly be taken to the gym and track by his father.
By the age of 10, Cook was already using free weights with proper form – his physique was already on it's way to greatness.
Setting Records
By the time he hit high school, Steve was a legend. Setting all the gym records and being the most muscular student in the school. After word spread about his power and ability, Steve was soon picked for high school football, which later led him on to a college football career.
---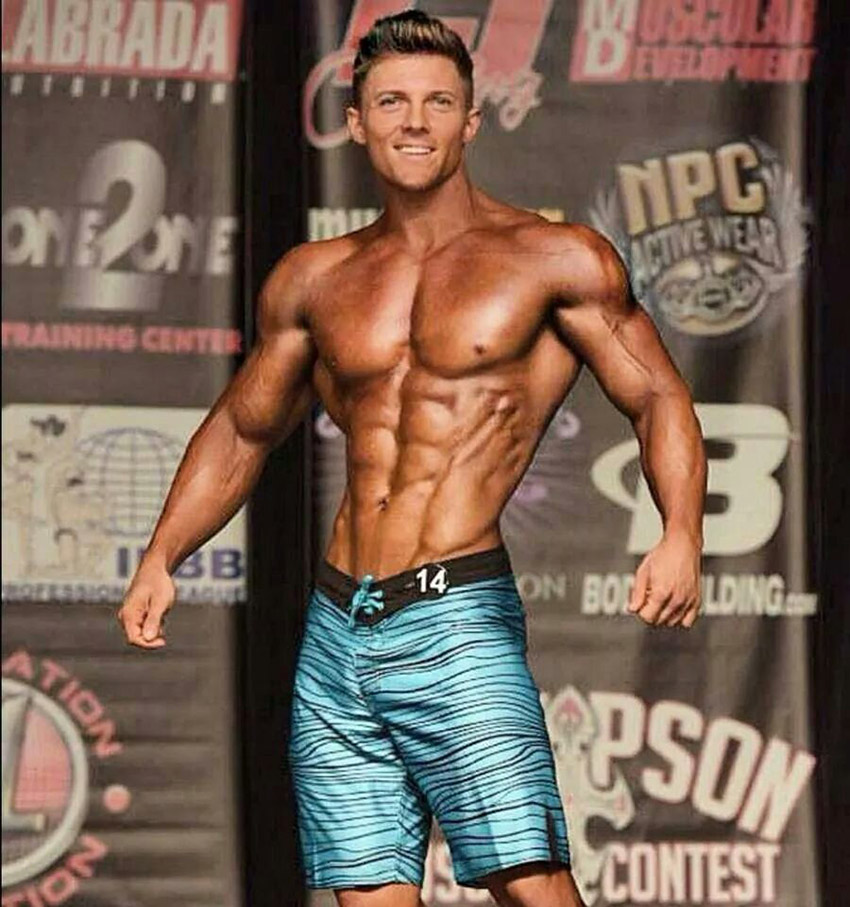 An early competition picture of Steve Cook.
---
Returning to the Gym
After a rough patch going through a bad divorce, he turned to the one love that he knew he could rely on to keep him on track. Bodybuilding. After a recent competition in a Bodybuilding show, Cook was approached to take part in the Boise fit expo's fit body contest.
After walking away with a win, he soon started to look for other similar competitions. He found the Muscle & Fitness Male model search competition in Las Vegas held during the Olympia. He worked hard and got into the best shape of his life while finishing his bachelor's degree, Cook ended up walking away with a 1st out of 90 guys.
Pillar Of Strength
Setting his sights as a Spokes-model: Steve entered the competition because the fitness company had always been a place that he spent so much of his time reading and gathering information which helped him achieve his goals. He jumped at this chance to represent the site that helped him reach his goals through very difficult moments in his life.
Now Steve is constantly looking to improve himself and his career by competing in upcoming IFBB championships, and maintaining his position as a figurehead for Bodybuilding.com as their male model and spokesman.
---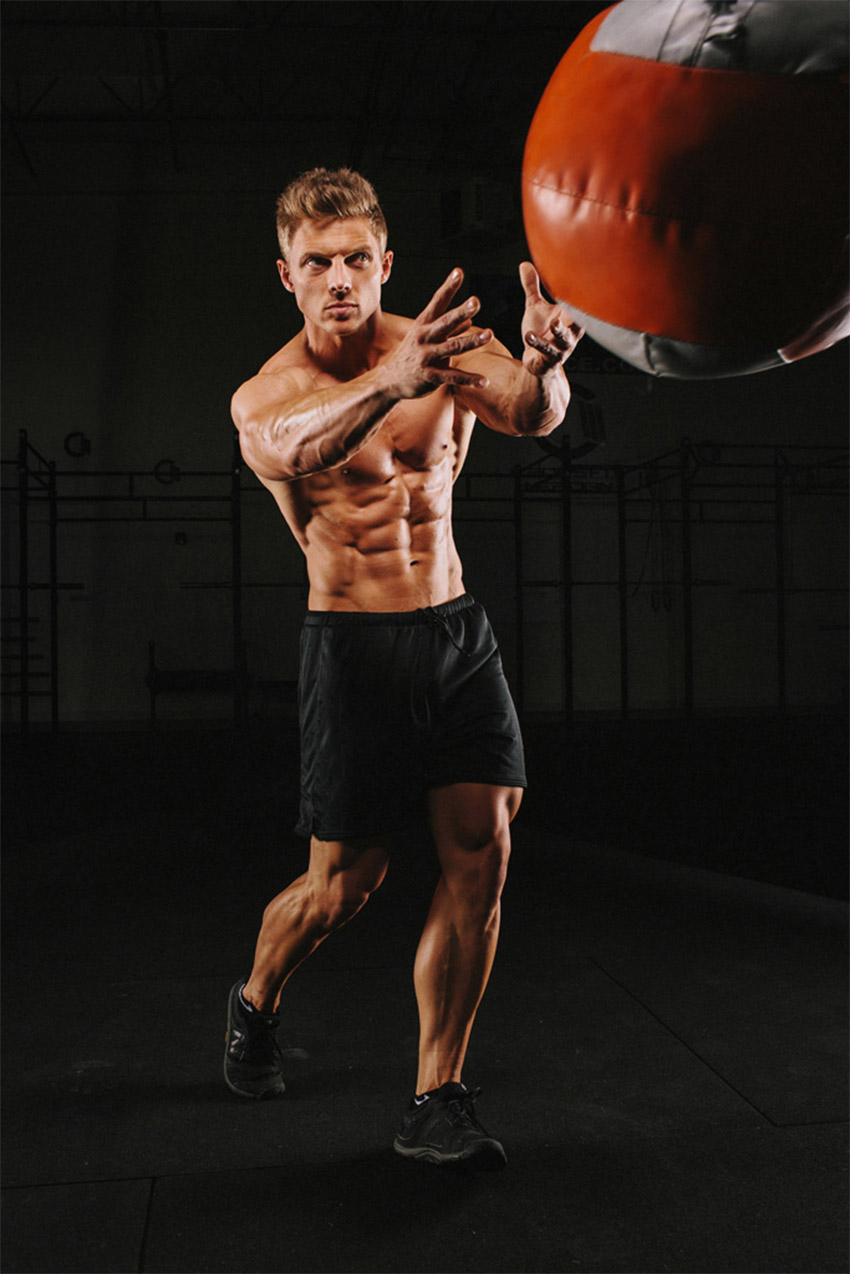 "I make sure to surround myself with positive influences. I have great people I associate with at the gym. I also make sure I always read new things and watch motivational videos like pumping Iron".
Training
Change It Up
Steve isn't a believer of sticking with the same type of training routine, he's constantly changing his rep ranges, rep tempo, and volume to make sure his muscle are always being put under new stresses to keep them guessing. Steve says, "having a plan that lasts for 2 weeks is ideal, then it's a good idea to change it up." Generally, he'll prefer higher volume training throughout the year.
A weeks workout of Steve's looks something like:
Day 1 – Legs
Day 2 – Chest and Biceps
Day 3 – Cardio only
Day 4 – Back and Triceps
Day 5 – Shoulders
Day 6 – Cardio
Day 7 – Repeat
---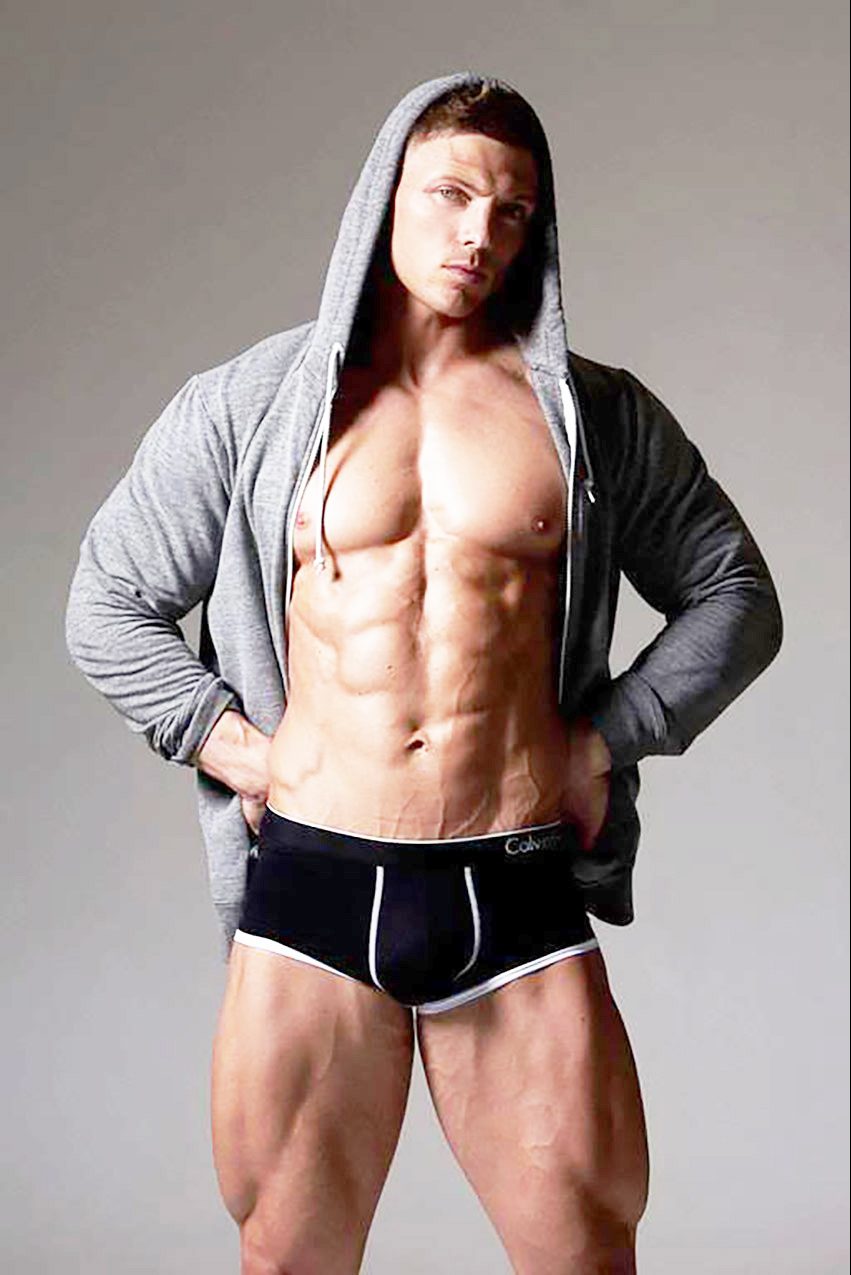 "My diet stays fairly constant year round. I am always within 5 lb of stage ready. I allow myself more carbs, and will enjoy fruit and dairy products in the off season"
Nutrition
Calculated Diet
Steve's diet stays consistent all year round, he's always within 5lbs of body fat of stage ready. He'll allow himself more carbs, dairy, and fruits in the off-season. But as competitions or photo shoots draw closer, he'll start to drop the carbs, saying that carb cycling is his favorite method.
Keeping his protein between 250 and 300g, and fat around 50 to 70g. Eating 6 meals a day to keep his metabolism working correctly, and eating lean proteins like ground turkey, chicken sirloin steak and fish to form the basis of his diet.
During contest prep, Steve will weigh all of his food and count his calories. "It's more of a mental thing," says Steve, "I feel like I am doing everything I can to win as I weigh and pack my food each day."
As for supplements, Steve will use:
Whey Protein
Casein
Creatine
BCAA's
Multivitamin
Steve's day of eating may consist of:
Meal 1: 8 Egg Whites, 2 Whole Eggs, 1 cup Spinach and Peppers in an Omelet. 40g (1/2cup) Oat Bran with Cinnamon
Meal 2: (Pre-workout) 8 oz. Tilapia or other White Fish, 1 cup Greens and 7 oz. (weighed raw) Sweet Potato (or 1 cup Brown Rice)
Meal 3: (Post workout) 3/4 scoop whey protein, 45 mins later 4 oz. Chicken, 1 cup Greens, 7 oz. (weighed raw) Sweet Potato (or 1 cup Brown Rice)
Meal 4: Shake- 1.5 scoops Gold Standard, low-fat string Cheese, Apple and 14g Almonds
Meal 5: 8 oz. Beef Sirloin or Fillet, Greens, and 2 Rice Cakes
Meal 6: 7 oz. Ground Turkey or Fish with Olive or Flax Oil and Greens
---
Editor's Tip
Inspired to reach your maximum potential like Steve? Read our comprehensive guide on how testosterone boosting supplements can really enhance your game!
---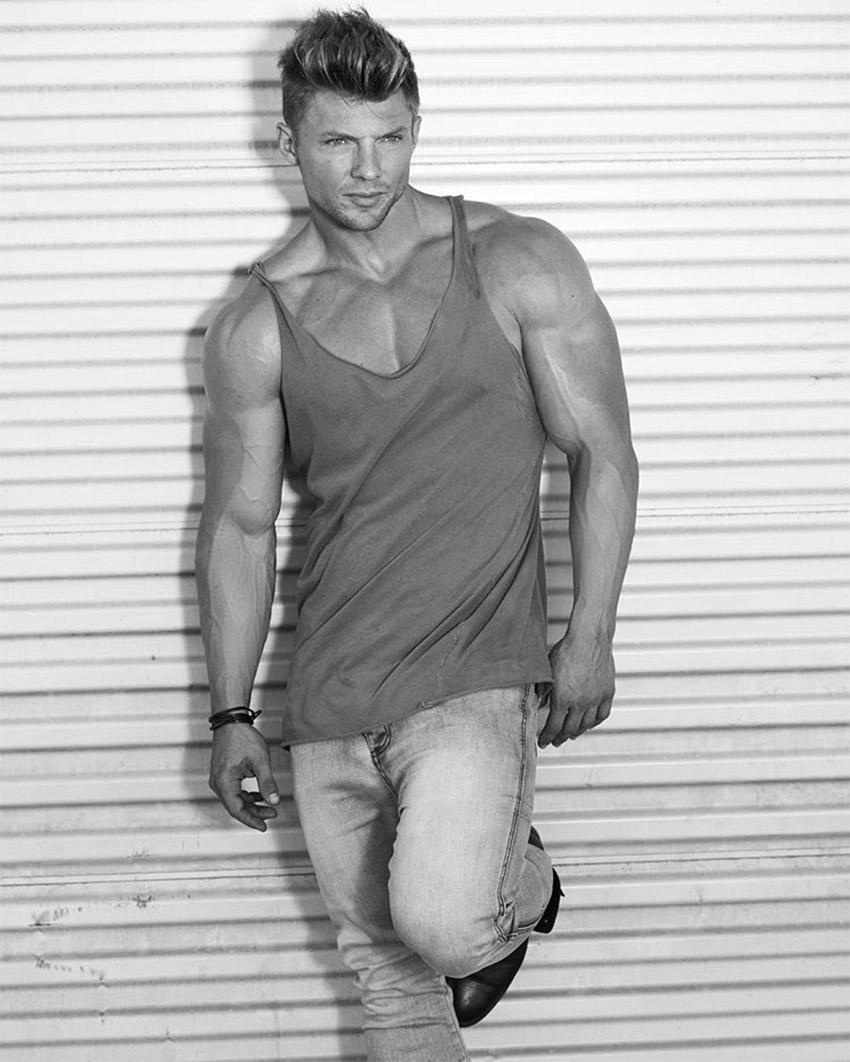 Idols and influences
Being a massive fan of aesthetic bodybuilders, and his favorite being Arnold. He met him when he was 7 and from then on became a huge fan. Steve also likes the classics such as Steve Reeves, Frank Zane, Bob Paris, Lee Haney, Lee Labrada and Milos Sarcev. He's also a huge fan of the late Zyzz (Az Shavershian).
Generally, Steve will always look towards aesthetics as the ideal shape for his inspiration. Instead of the big and bulky look. Preferring the 'model look', which Cook has based his career on, has enabled him to become the success he is today.
---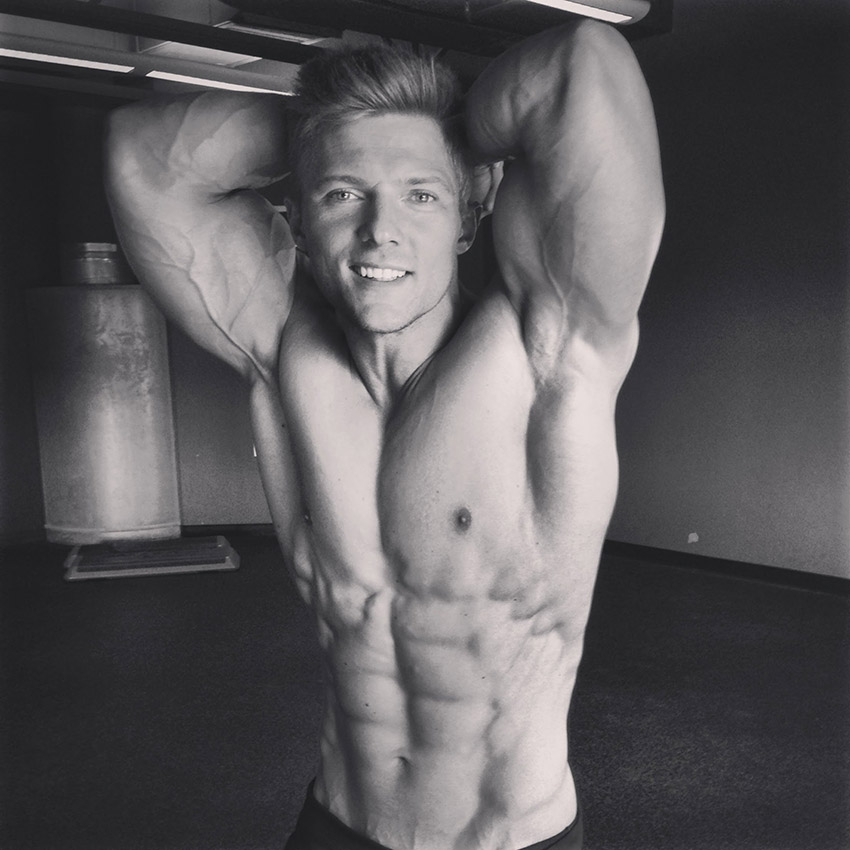 "I live my life knowing that I can't always control what happen to me but I can control how I react to those things. I strive to stay positive and to treat people with respect".
What we can learn from Steve Cook
Steve was lucky enough to have been given a head start in his youth with his father being an athletic director – showing him how to build his body in the right way. But, it wasn't all down to good luck, or perfect genes. There were also times when Steve needed to pick himself up and dust himself off to start again.
If we can learn anything from Steve, it's that we shouldn't let any life uncertainty stop us from reaching our goals, or making us happy.
With a little planning, and organization, you too can see astonishing results from applying these tried and tested techniques to achieve your own physique of greatness.