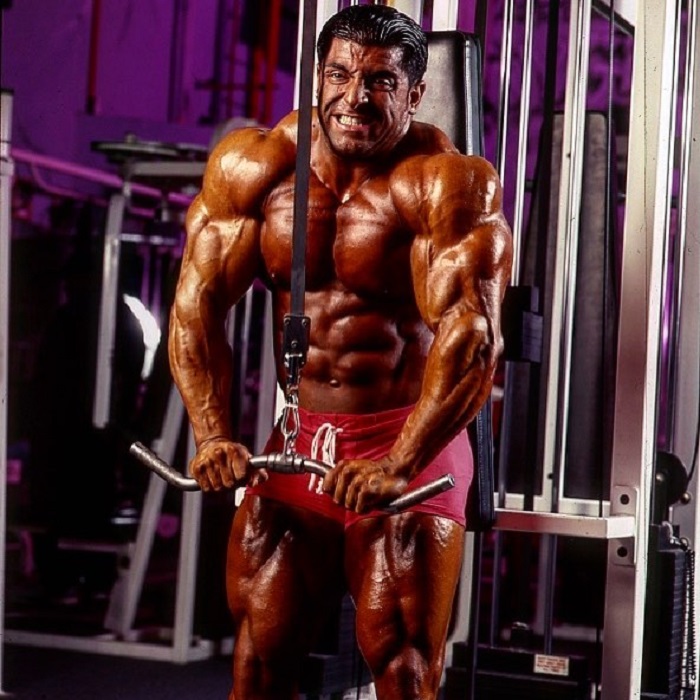 Shahriar Kamali
Personal Trainer, Professional Bodybuilder
Shahriar Kamali AKA King Kamali is an Iranian-born, New York-based retired bodybuilder and personal trainer. Throughout his extensive career, Shahriar has garnered numerous awards and accomplishments.
After earning his Bachelor's Degree in Exercise Physiology, he went on to join the competitive bodybuilding circuit. With his newly-attained knowledge about the human body, as well as his dedication to training, he quickly made his way to the top of the bodybuilding scene in America.
He went on to win his pro card in 1999, entering the elite IFBB Pro circuit in the process. After this, Shahriar began appearing at the world's biggest bodybuilding stages. Including the famous Joe Weider's Mr. Olympia.
After a 12-year spell in the competitive circuit, Shahriar's career as a bodybuilder came to a close. It was at this point he set his sights on new challenges. Such as becoming a personal trainer and building an online brand. He was very successful in his endeavors – now boasting an ever-growing clientele and fan base that shows no signs of stopping.
---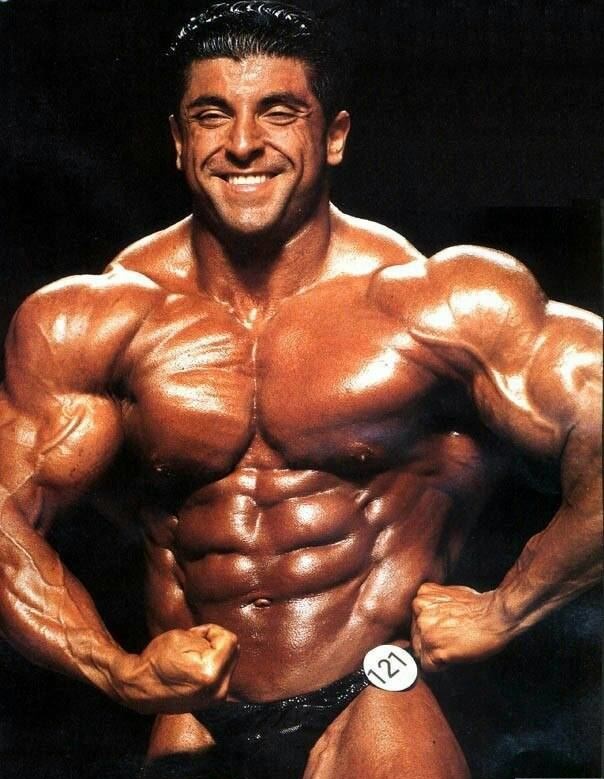 Athlete Statistics
Full Name: Shahriar Kamali
Weight
Height
Arms
Chest
225 - 235lbs (102.1 - 106.6kg)
5'10" (177.5cm)
19''
50''
Waist
Thighs
Age
36''
30''
51
Date of Birth
Nationality
Profession
March 29, 1972
Persian (Iranian), American
Personal Trainer, Professional Bodybuilder
Alias
Era
King Kamali
2000, 1990
| | |
| --- | --- |
| Weight | 225 - 235lbs (102.1 - 106.6kg) |
| Height | 5'10" (177.5cm) |
| Arms | 19'' |
| Chest | 50'' |
| Waist | 36'' |
| Thighs | 30'' |
| Age | 51 |
| Date of Birth | March 29, 1972 |
| Nationality | Persian (Iranian), American |
| Profession | Personal Trainer, Professional Bodybuilder |
| Alias | King Kamali |
| Era | 2000, 1990 |
---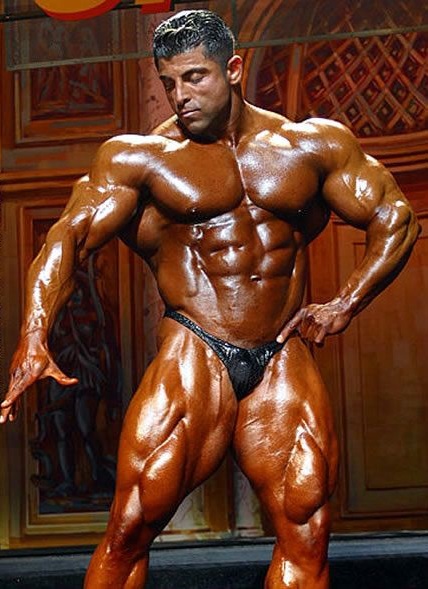 Accomplishments
Bodybuilding Shows
1994
NPC Collegiate Nationals, Light-Heavyweight and Overall, 1st place
1996
NPC Nationals, HeavyWeight, 10th place
1997
NPC Nationals, HeavyWeight, 7th place
1998
NPC Nationals, HeavyWeight, 3rd place
1999
NPC Nationals, HeavyWeight, 1st place
2001
Arnold Classic, 4th place
Ironman Pro Invitational, 3rd place
Mr. Olympia, 10th place
2002
Mr. Olympia, 17th place
Show of Strength Pro Championship, 11th place
2003
Night of Champions, 14th place
2004
Arnold Classic, 8th place
Grand Prix Australia, 5th place
2005
Arnold Classic, 11th place
Ironman Pro Invitational, 5th place
San Francisco Pro Invitational, 12th place
2006
New York Pro Championships, 16th place
Europa Super Show, 11th place
Montreal Pro, 14th place
Atlantic City Pro, 15th place
---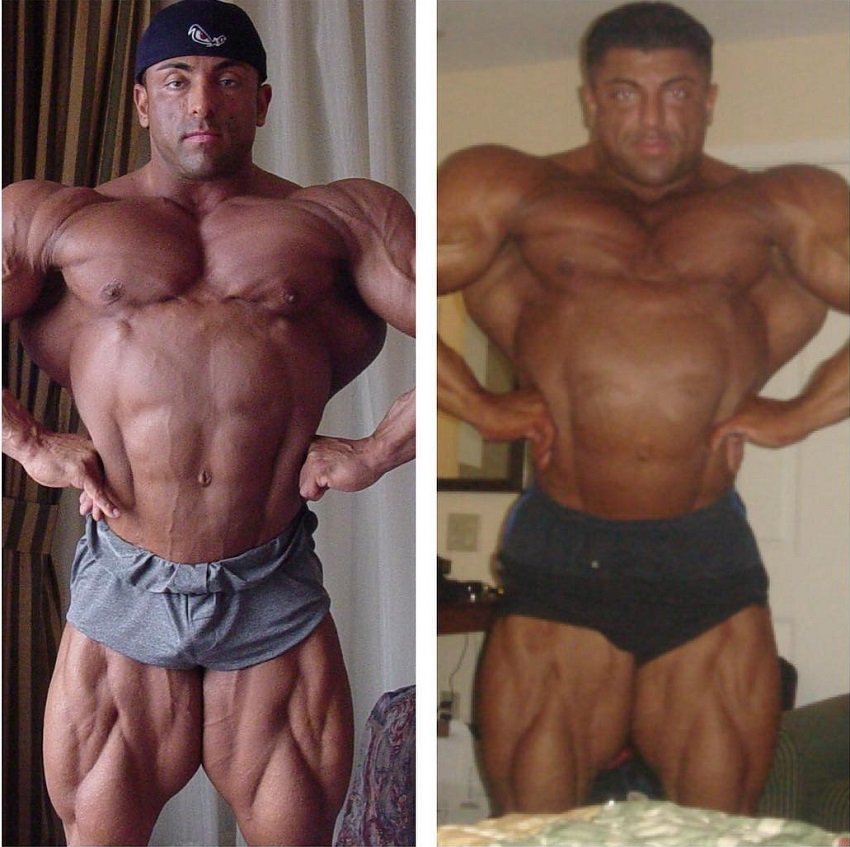 Biography
Competitive History
Shahriar Kamali – he's been nicknamed The Persian Perl, The Terminator, and most famously, King Kamali. He was born and raised in Iran, but now resides in New Jersey and New York City.
Ever since his early youth, Shahriar Kamali has shown a great deal of enthusiasm when it came to sports and physical activities. This eventually led him to discover bodybuilding, a sport which quickly captured his attention.
Not long after he started training, Shahriar started to see amazing progress in his physique. Spurred on by his transformation, he went on to join the competitive circuit and compete in bodybuilding shows across America.
Between 1994 and 2006, Shahriar competed in over 20 shows, claiming numerous titles along the way. During this period, he took part in some of the biggest shows in the world, including the IFBB Mr. Olympia. After his retirement from professional bodybuilding in 2006, he turned his focus to helping others through personal training – something he's been doing ever since.
---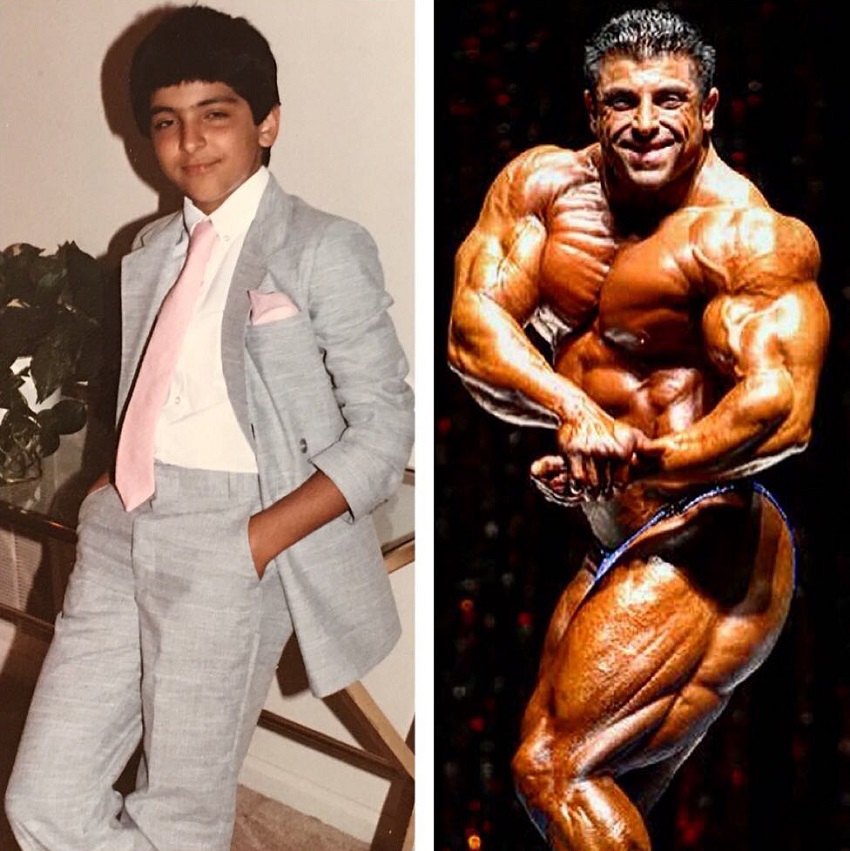 Training
Building a Massive Frame
King Kamali often stood out in terms of his muscularity and size. It wasn't rare to see Shahriar 'dwarf' other bodybuilders on the stage due to his gigantic frame.
To build such an impressive physique, Shahriar put in a tremendous amount of power, intensity, and discipline in his workouts.
During his prime, it was hard to spot weak points on his physique. But if there was one muscle group he loved to train the most, it was his legs.
Here's how his leg routine looked back in the day:
Leg Workout Routine of Shahrir King Kamali
Leg extensions – 4 sets of 20 repetitions 
Smith Machine squats – 4 sets of 15 repetitions 
Leg press – 3 sets of 10, 10, 20 repetitions 
Lunges – 4 sets of 40 repetitions 
Butt Blaster – 4 sets of 30 repetitions each leg 
Standing toe raises – 3 sets of 20 repetitions 
Seated toe raises – 3 sets of 20 repetitions
---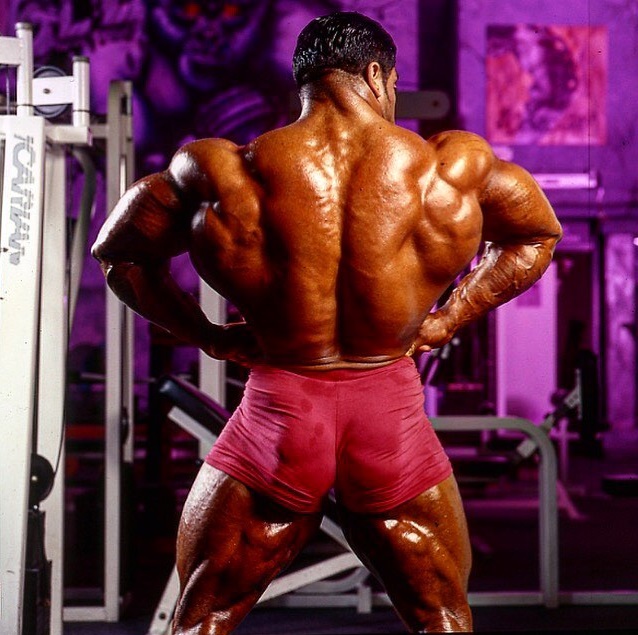 Nutrition
When it came to getting huge in the 'off-season,' there was rarely anyone who knew how to do it better than Shahriar Kamali.
He used to eat massive amounts of protein and complex carbohydrates with every meal. This would give him the energy for his challenging workouts, along with making his muscles grow from the nutrient 'overload.'
Here's how his meal plan looked:
1st Meal  – 8oz steak, fruit, oatmeal, vitamin C 

2nd Meal  – 8oz chicken breast, 1 cup brown rice 

3rd Meal  – Meal replacement shake 

4th Meal  – 8oz steak, green steamed vegetables 

5th Meal  – 10oz salmon, 1 cup green steamed vegetables 

6th Meal  – Protein shake 
---
---
Getting Ripped
While Shahriar's 'bulking' phase was nothing short of impressive, he was also extremely proficient at carving out a lean and aesthetic physique.
When he wanted to lose fat for a contest, he followed a couple of important rules. First off, he made sure to reduce his calories from carbs. Especially sugars. This allowed him to maintain healthy insulin levels, preventing any unwanted fat accumulations.
Secondly, Shahrir ensured to drink plenty of water. By staying hydrated, he kept his metabolism working optimally. He also took certain supplements such as pre-workouts and fat burners to help him ramp up the metabolism even more.
Coupled with his intense cardio and weightlifting sessions, this allowed Shahrir to come in an extremely ripped condition at bodybuilding shows.
---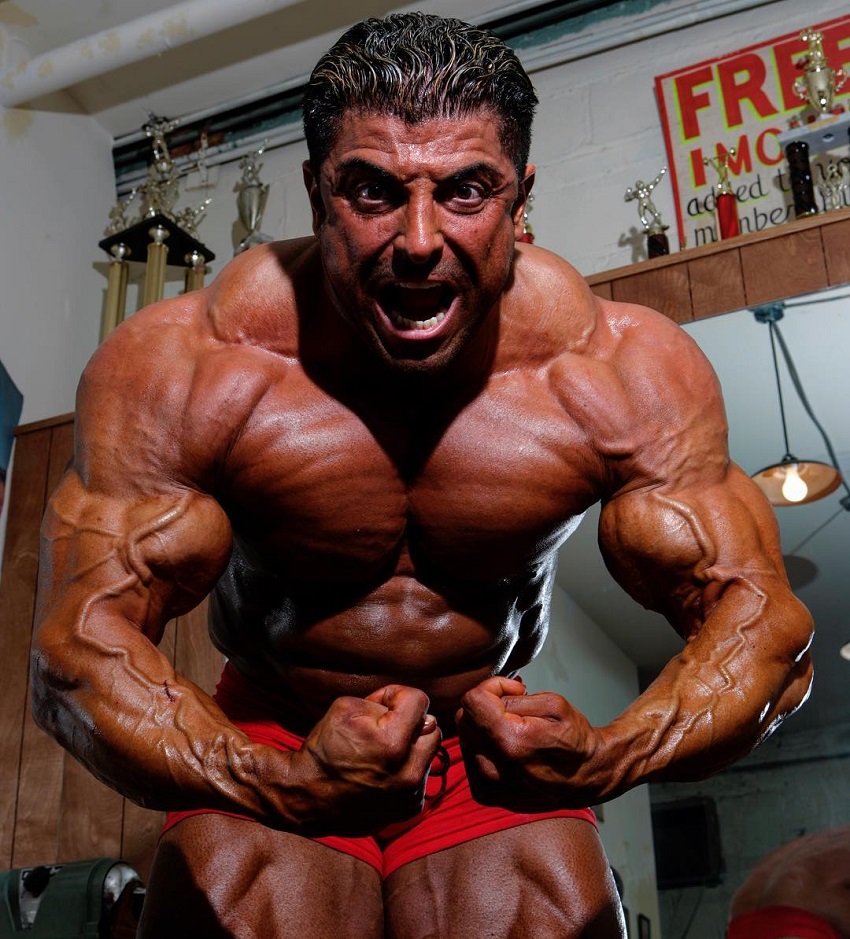 ---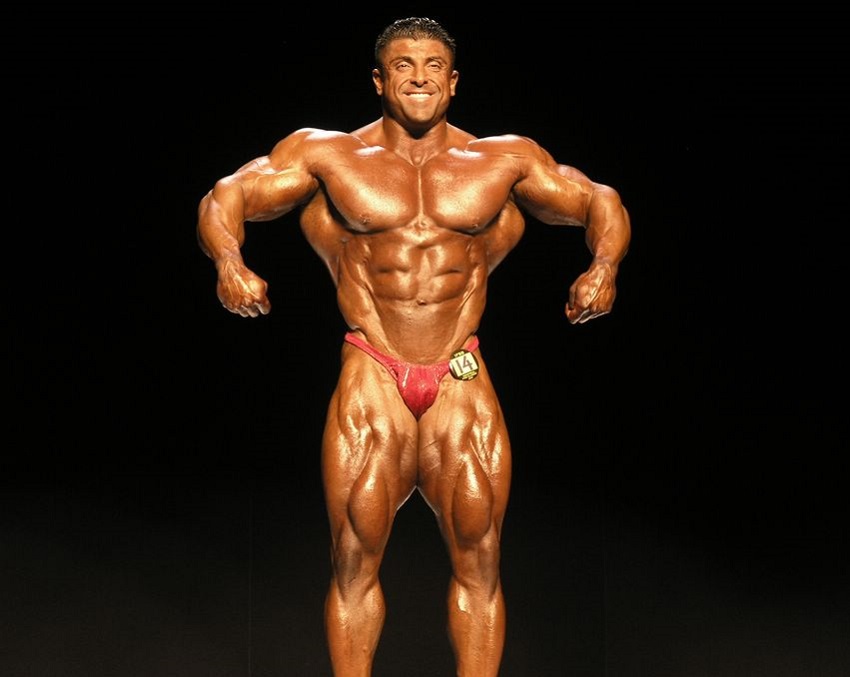 What we can learn from Shahriar Kamali
If you're looking to get huge, then look no further than Shahriar Kamali. With his impressive size and even better conditioning, he clearly knows his way around the gym and the kitchen.
With the same mindset and approach to bodybuilding, you too can carve out an amazing physique. Perhaps even a career, if that's your goal.