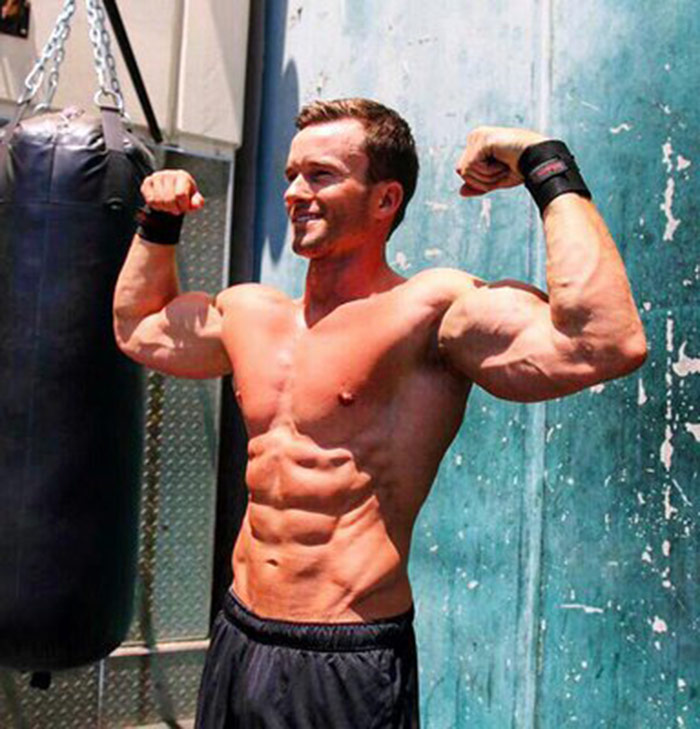 Scott Mathison
Calisthenics Expert, Personal Trainer, Entrepreneur
Scott Mathison is an American fitness model, functional training specialist, and an entrepreneur.
Scott was first introduced to weightlifting in high school, and once he'd started training, he never looked back. After moving to Venice Beach, California, Scott developed a passion for calisthenics and exercising on bars. He quickly learned how to perform skilled exercises, and became an expert on bar training.
Throughout the years of hard work and dedication, Scott has built an amazing body, and eventually, he became a functional training specialist who promotes bar training and calisthenics.
---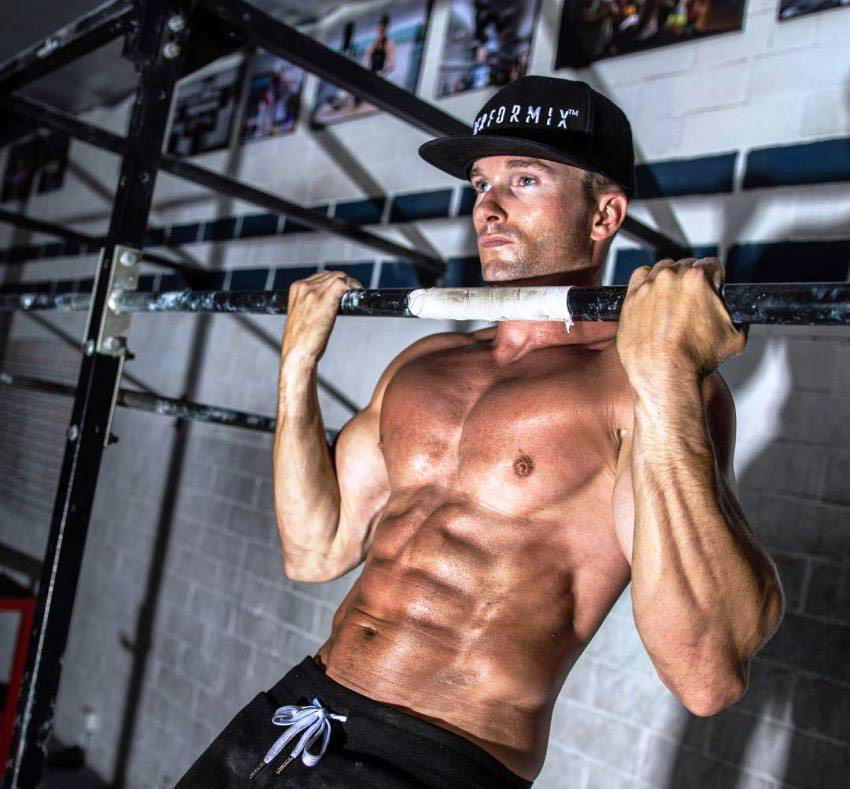 "Weekends are great because they give you more time to be awesome and train."
Athlete Statistics
Full Name: Scott Mathison
Weight
Height
Year of Birth
Nationality
185 - 195lbs (83.9 - 88.5kg)
5'8" (172.5cm)
1984
American
Profession
Era
Calisthenics Expert, Personal Trainer, Entrepreneur
2010
| | |
| --- | --- |
| Weight | 185 - 195lbs (83.9 - 88.5kg) |
| Height | 5'8" (172.5cm) |
| Year of Birth | 1984 |
| Nationality | American |
| Profession | Calisthenics Expert, Personal Trainer, Entrepreneur |
| Era | 2010 |
---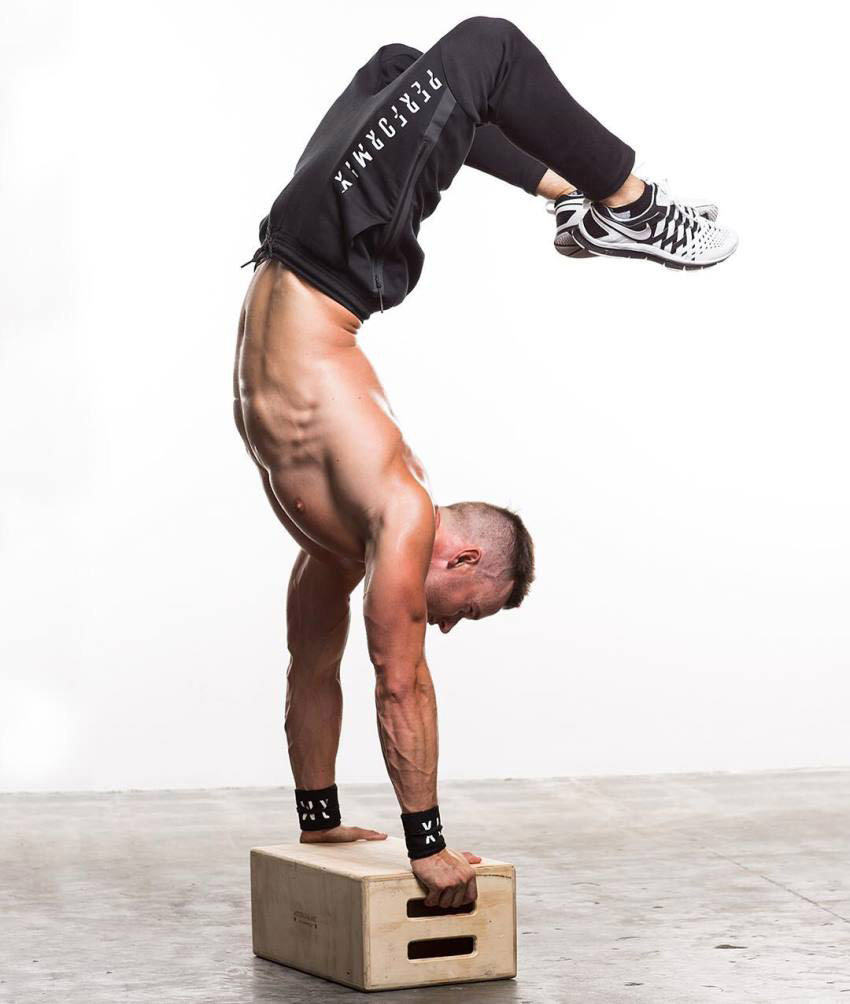 "Stay focused on what's important to you, make it a priority, and start taking the steps to get it done right now."
Accomplishments
Scott Mathison has managed to grow a large fan base on his social media sites. He's also grown his own clothing brand and started a personal training business.
---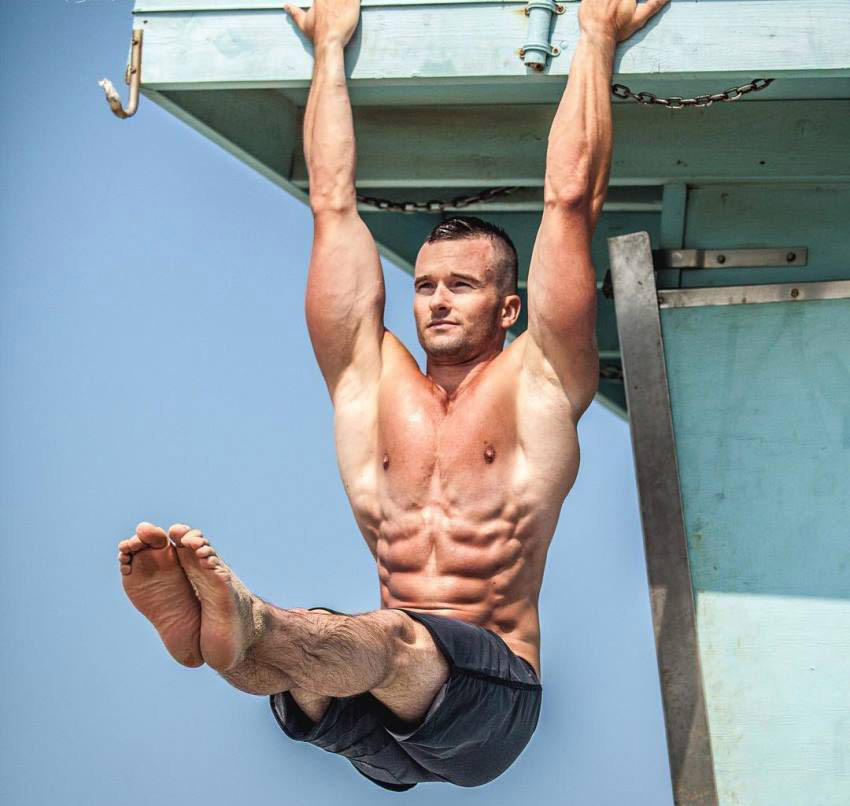 "Sometimes it's easy to feel like we aren't where we want to be because we just don't have time right now. But really ask yourself, "Are you making your goals a priority?" Many times we tell ourselves we want something, but it isn't until we really do something about it that we actually get it done.
Biography
Bodybuilding To Calistenics
Born in 1984, Scott Mathison was always an active individual. His desire to be great was apparent early on in his life when Scott said he, "would become successful". It was just a matter of time before he started participating in various competitive sports and other physical activities.
Growing up, Scott became inspired by models he saw in fitness magazines, and he wanted to be like them. He was constantly pushing his physical limits and discovering what he was capable of.
It wasn't long before Scott joined a gym, and as a 125lbs teenager, he admitted it wasn't easy at first. He would train for up to 2 hours in the gym, not noticing any changes, but eventually, he realized that in order to build a great body, he also had to have his nutrition on-point.
After several months of educating himself on dieting amd nutrition, Scott implemented everything he learned and soon started noticing progress. The progress he saw in his physique meant he bacame obsessed with the gym. Scott continued training with more determination to see how far he could push his body.
---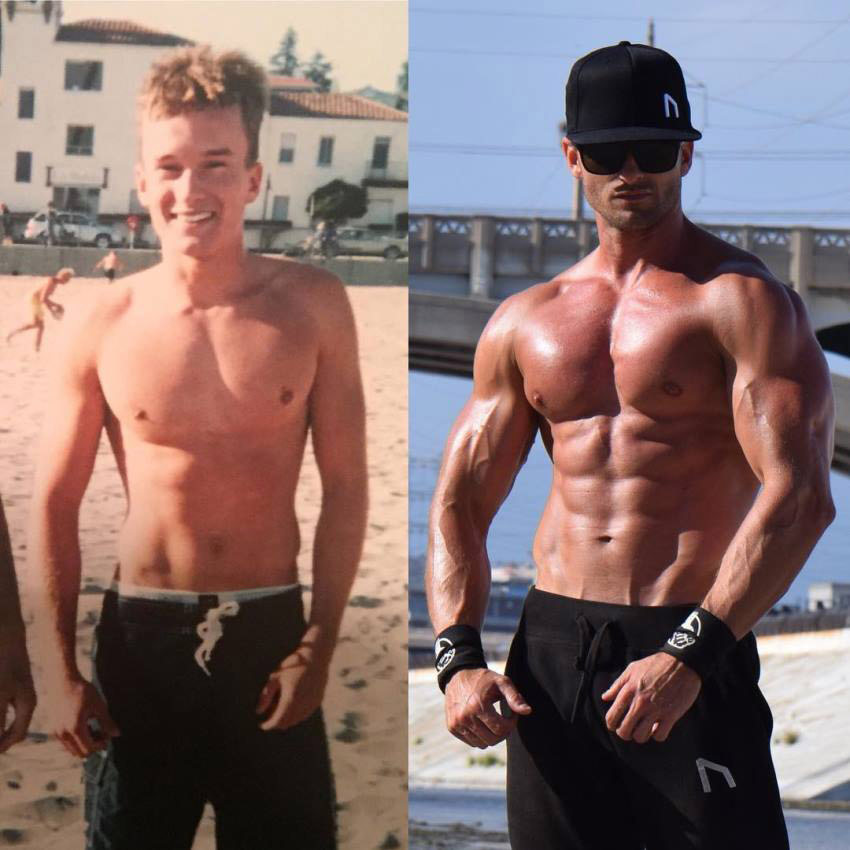 ---
Scott's Route to Success
Scott continued training in the gym for several years, making great progress, but it wasn't until he moved to Santa Monica, Los Angeles, that he discovered his true passion.
The first day he arrived in LA, Scott saw a few men performing various moves on bars he never seen before. That was a turning point in Scott's career, as the men he saw performed awesome tricks, which sparked an interest in Scott immediatley. He started practicing various skills on the bar himself, hoping to emulate his idols.
It didn't take Scott long to become skilled on the bar, and he quickly became recognition for his physial abilities. After taking up bar training and calistenics, his body started to take shape. Scott was soon performing advanced moves. It was at this point he started filming himself for his social media channel.
Scott quickly started earning recognition around the world as an incredible calistenics athlete. As the years passed, he slowley gaining followers who were motivated by his impressive physique and the skilles he presented on the bar.
---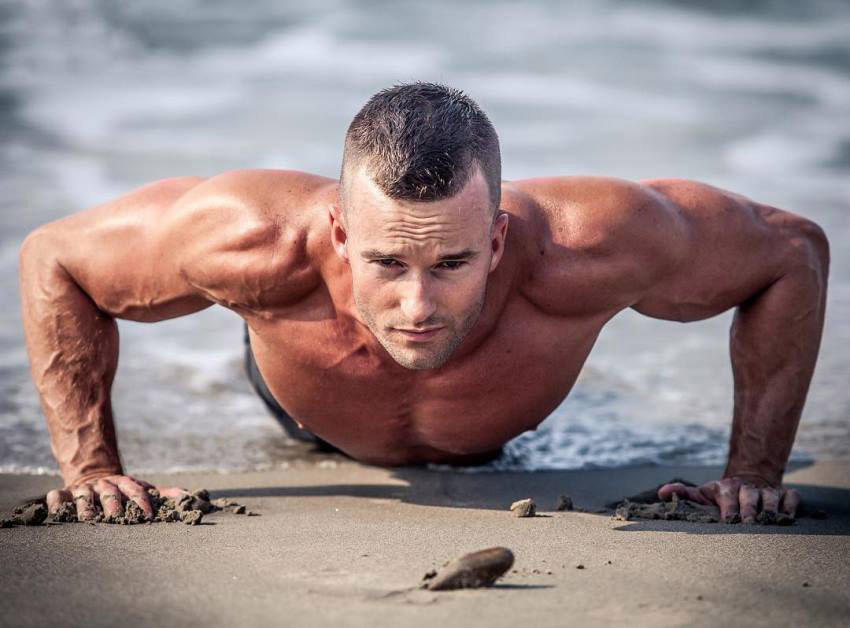 Training
Switching Up Workouts
According to Scott, he likes to switch his workouts every month. One month, he'll do a lot of bodyweight exercises for functionality, and other months, he may use weight training in order to build strength, and a solid muscle foundation.
Functional Back Workout
Scott is a believer in raw strength, but also a functionality and flexibility of the body. This is his workout for developing a great, functional back;
4 sets of 12, 10, 8, 6 reps (using 45-degree bench for support)
4 sets of 12, 10, 8, 6 reps
4 sets of 12, 10, 8, 6 reps
4 sets of 12, 10, 8, 6 reps
4 sets to failure
4 sets to failure
4 sets to failure
4 sets to failure, using pronated grip
Scott's Workout Tipps
Single-arm dumbbell row: Scott stresses the importance of reaching forward with the weight when doing this specific exercise, instead of immediately letting the weights drop straight down. This way the latissimus muscle is fully stretched and engaged, which improves the quality of the workout, and ultimately results in greater muscle growth.
Bent-over barbell row: Bending over as much as possible while keeping the back as flat as possible is the key to this exercise, according to Scott.
Deadlift: Scott tries to engage every muscle group in the back in order to fully develop this particular muscle. He does that by focusing on the mind-muscle connection.
Dumbbell pull-over: According to Scott, one of the most important things in doing this exercise, is to trying to maintain a slight bend in the elbows throughout the whole movement, which restricts the unnecessary muscle groups from activation.
Typewriter pull-up: Scott always starts his bodyweight workout with this exercise, because it's the hardest exercise of the bodyweight workout. In order to properly perform this specific exercise, Scott makes sure to sustain his weight while moving himself horizontally across the bar. According to Scott, a rep only counts if he pulls himself up to the bar, moves across to the other side, and then goes back. Rest time between sets are between 30-60 seconds, advises Scott.
Archer pull-up: This is the exercise that should be done after typewriters, Scott claims. "It's one of those exercises that will build serious strength in both lats and arms," says Scott.
Muscle-up: Scott said he'll try and do as many reps as he can, to exhaust his muscles before the last ecercise.
L-sit pull-up: This is the last exercise in Scott's bodyweight routine. The reason for that is because L-sit pull-ups are the easiest of all the movements. However, by the time he comes to this exercise, Scott is already exhausted and even this supposedly "easy" exercise will be very hard in the end, admits Scott.
---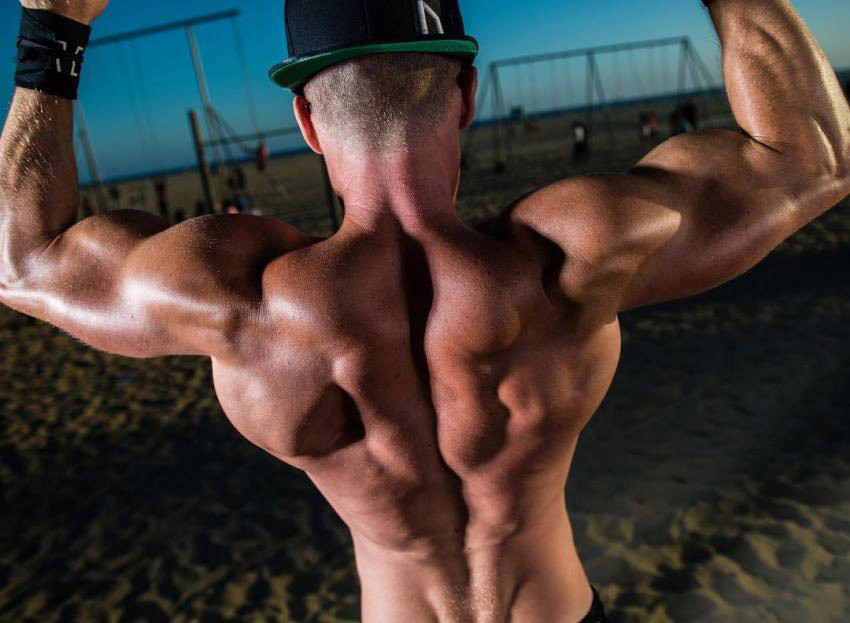 "Stay driven with your goals and you will achieve them."
Nutrition
Scott has a very fast metabolism, and according to him, he can eat almost anything he wants. However, Scott still likes to keep his diet clean and full of lean proteins, which he believes are better than anything else in promoting lean muscle growth, as well as helping him to burn excess fat.
Some of his favorite foods are chicken, brown rice, bologneze, various salads, and peanut butter.
---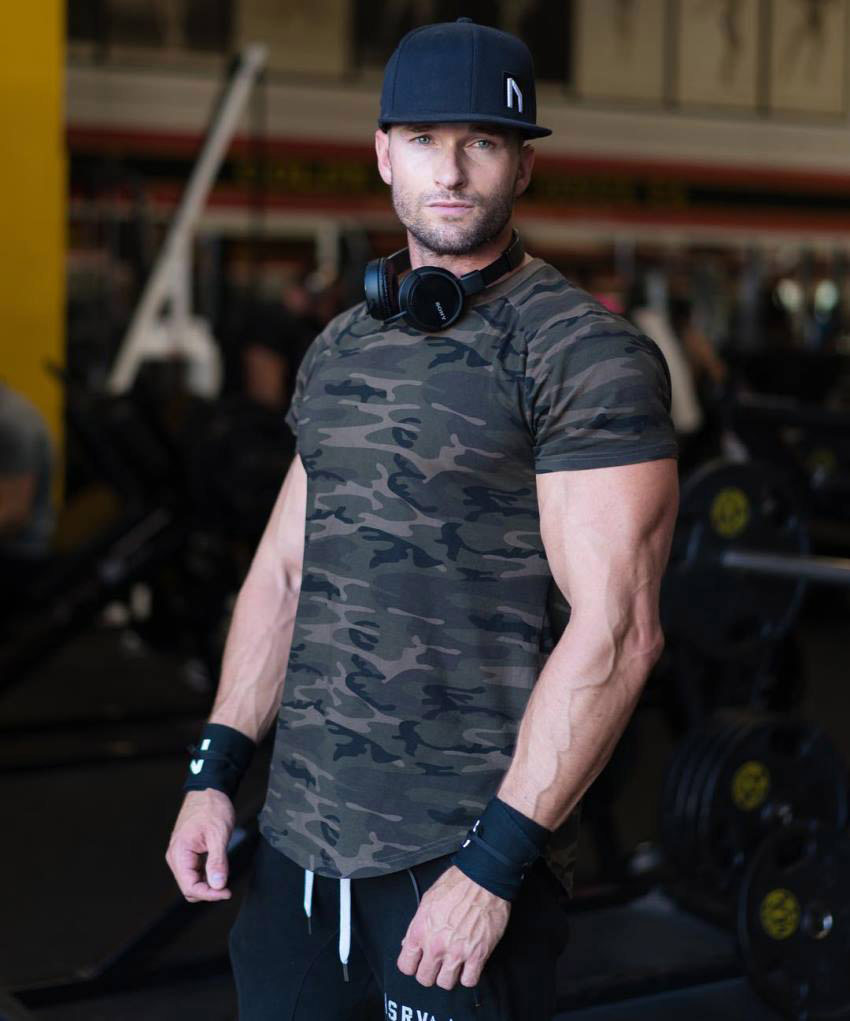 What we can learn from Scott Mathison
Scott is a great role model for anyone who wants to build a great body and lifestyle. When asked what his approach on exercising was, and how it relates to his philosophy on life, Scott answered;
"Fitness like anything else in life, is a choice. I chose to start working out on my first day of college back in 2002 and I've never taken more than 3 days off from training since. I was 125 lbs. back then, and I decided I wanted to be bigger and stronger. I went to the gym almost every day, lifting the heaviest weights possible and eating as much protein as possible to force muscle gains. It was a lot of work but finally my body started to grow. After 9 months my body had totally changed" – Scott Mathison
With the same determination and patience, and by practicing consistency, you too can make your goals into a reality, just like Scott.