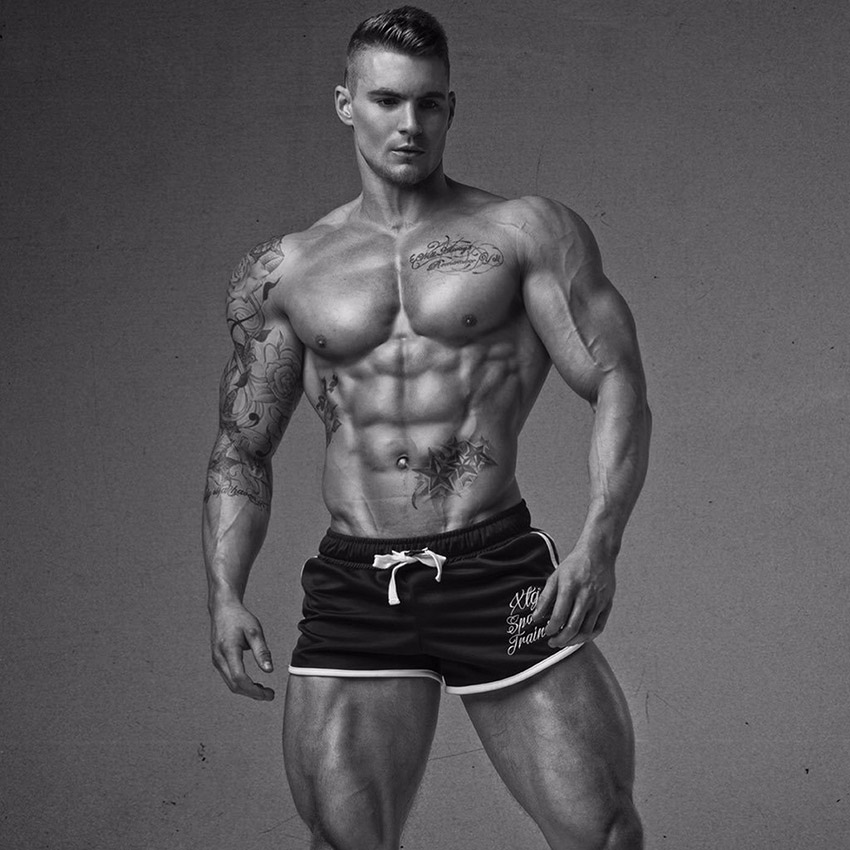 Ross Dickerson
Tennis Coach, Fitness Model, Entrepreneur
Ross Dickerson is one of the most aesthetic fitness models to grace the industry. After undergoing a tough childhood of constant moving from the UK to American west coast, he found it difficult to step back and learn what he was truly passionate about.
Spending most of his youth scattered around both the United States and the United Kingdom, Ross eventually settled in London, England, and began building his career in fitness.
What started off as an effort to make friends and connections, Ross began training at the age of 19. Years of commitment later, he now has one of the most impressive physiques in the industry.
This is his story:
---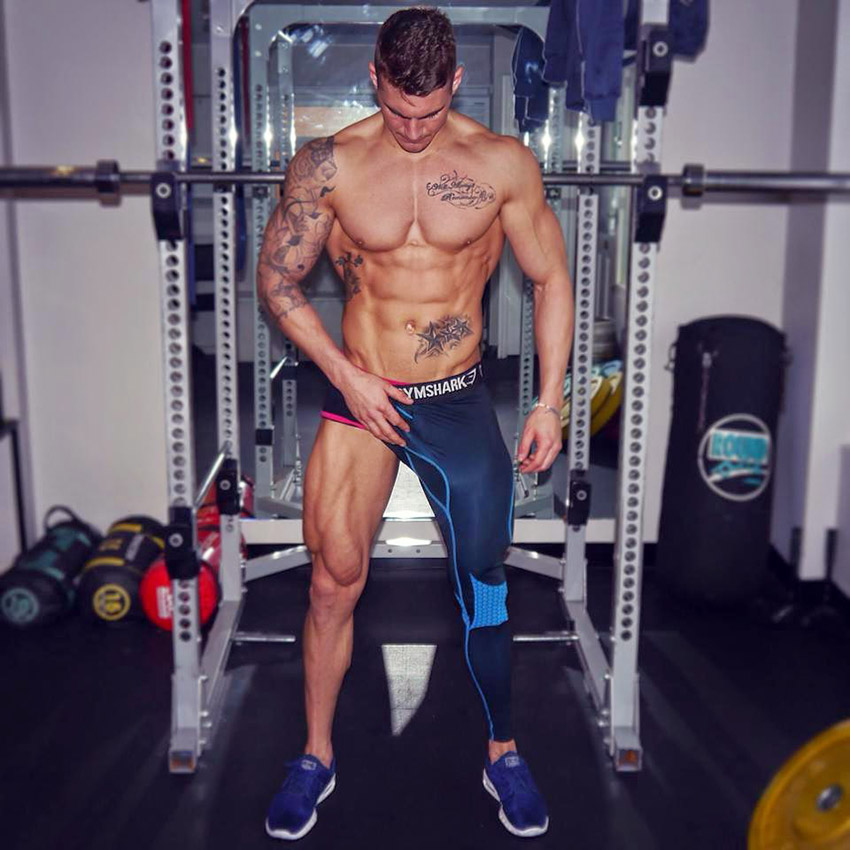 Athlete Statistics
Full Name: Ross Dickerson
Weight
Height
Year of Birth
Nationality
205 - 215lbs (88.5 - 93.0kg)
6'1" (185.5cm)
1989
British/American
Profession
Era
Tennis Coach, Fitness Model, Entrepreneur
2010
| | |
| --- | --- |
| Weight | 205 - 215lbs (88.5 - 93.0kg) |
| Height | 6'1" (185.5cm) |
| Year of Birth | 1989 |
| Nationality | British/American |
| Profession | Tennis Coach, Fitness Model, Entrepreneur |
| Era | 2010 |
---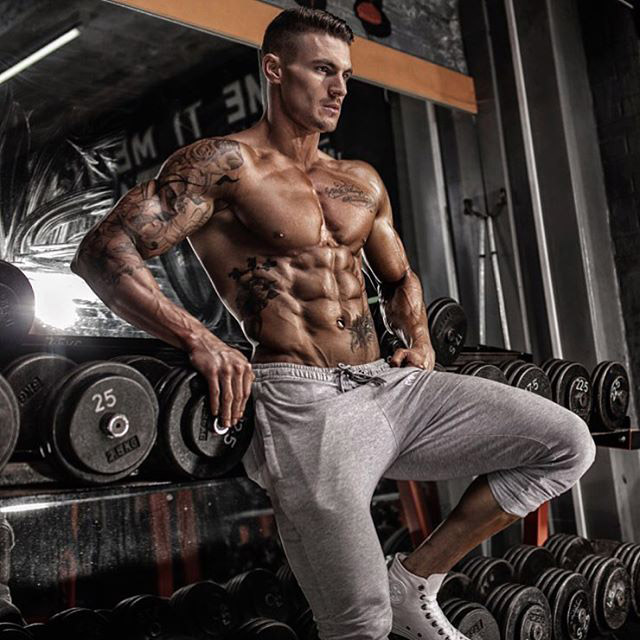 Accomplishments
WBFF European Championships 2013 Men's Fitness Model 1st Place
WBFF PRO European Championships 2014 Men's Fitness Model 2nd Place
---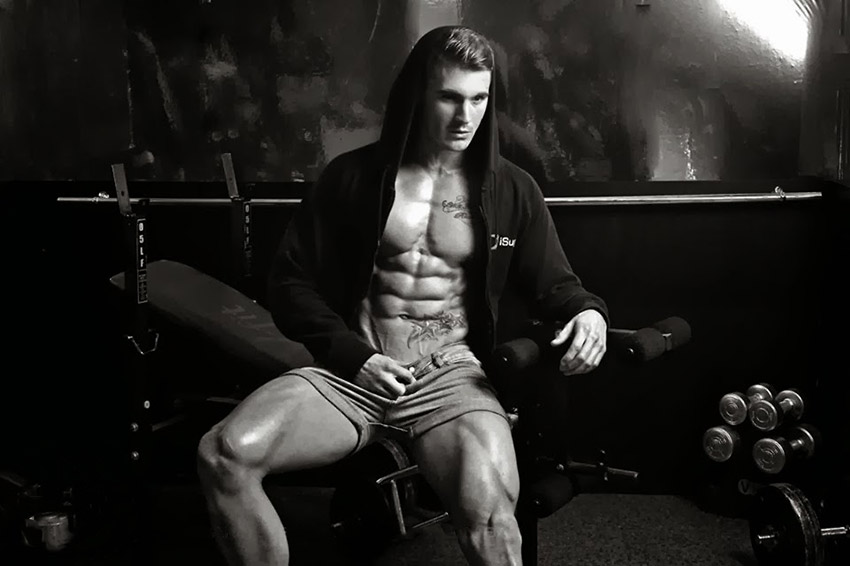 With commitment and determination, anyone can dramatically increase their fitness levels and change their outlook on life.
Biography
Born in June, 1989 in the heart of London, England, Ross Dickerson spent the first four years of his life living in the city before moving over to the United States.
Through most of his early years, Ross spent time in both San Francisco and Houston. He and his family were always on the move, and the lifestyle of it was fast-paced and constantly changing. This left young Ross without a chance to find his feet or figure out what direction he should be taking in life. Holding-down a reliable routine was a struggle, and made it difficult for him to find a purpose.
Moving Back to the UK
In 2002, Ross's mother landed a job back in the UK. At only 13, Dickerson had to once again; cut all of his personal ties, change schools, and pack up his life. Except this time he wasn't going to a different city, but a another country.
When arriving back in England, Ross was no longer based in London like he was as a child, but Cornwall – a small coastal town in the Southwest of the country. It was here where his lifestyle changed dramatically; he was no longer moving around. His life finally was at a standstill – but it wasn't as satisfying as he expected.
His day-to-day became a bore. Ross was working a dead-end job, and was still struggling to find his passion. That was until a few years later, when his family decided to move for a final time, to London.
Back to London, the Gym, and finding Himself
In 2009, a 19 year-old Ross found himself in the same situation he'd been in many times before. Having just arrived in London, he was lost and alone. But this time he had a different attitude – he had tasted the mediocrity of a boring lifestyle.
If Cornwall had shown him anything, it was that he wasn't cut out for an average life. He wanted to build connections, and make an exciting and successful life for himself. He was already somewhere big, now all he needed was to become someone big.
To start his self development, he joined a gym. It seem like a productive idea, Ross's mother had bought him some Personal Training sessions in the past. He enjoyed it at the time, but he'd never been able have a clear schedule to fully commit to it. Now that he could, Ross thought he could use it better himself, settle into London life and also build a strong circle of friends – but it became so much more than that.
After forcing himself to train for a few weeks, Dickerson realized the gym was much more than a hobby – it was a way of life. Now that he knew London was going to be his home for the foreseeable future – he saw this as an opportunity to smash weights hard and find out what he was truly capable of.
---
A young Ross Dickerson, 2008 vs. 2013.
---
Training, Working, and Getting Noticed
Ross was training hard in the gym, and taking advice from anyone he could. He watched, asked and analyzed the other guys in the gym. He wanted to know why they looked better than he did, and how he could get onto their level.
Knowing fitness was going to be his life goal, Ross worked hard and became a tennis coach. The combination of being out on the court and in the gym pushed his body to its limits. He was starting to get recognized for his powerful physique.
Realizing His Potential As a Fitness Model
Just 4 years after he had started training, Ross had decided to appear at the 2013 BodyPower Expo. He had managed to secure a sponsor for the event, and was shocked to realize that companies wanted to use his physique to promote their brand. He had no idea he was on that level.
Up until that point, Ross had been in the gym to train mainly for his own self development – but that was all about to change.
Ross was getting asked more and more about his knowledge of the industry and his figure was attained. It was then that he had an idea to take his passion further.
---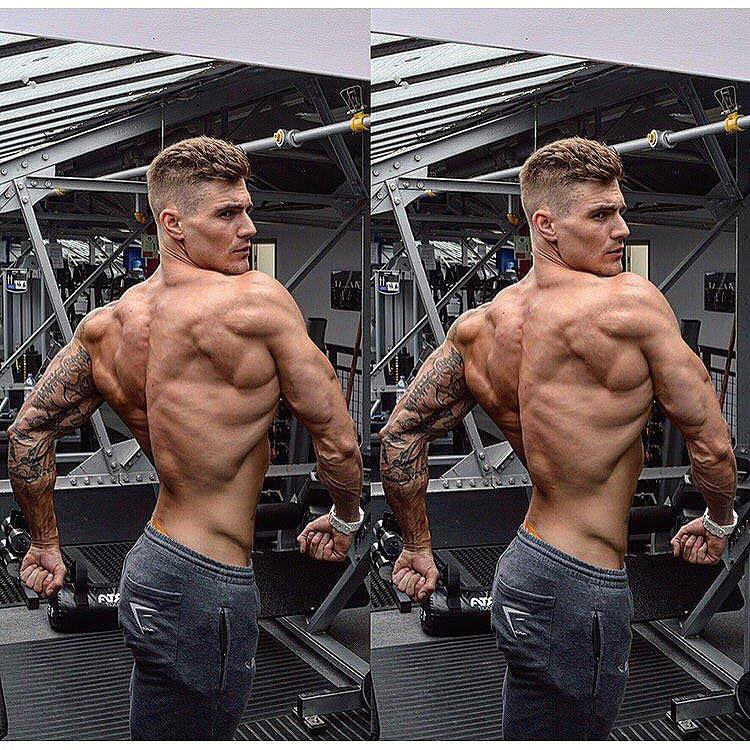 I started going to the gym regularly, watched other people, learned and tried out different ways of training for myself.  Just found I loved it.
Becoming an Icon
As a tennis coach, Ross knew early on that he liked to help others. Giving them the guidance that he wished he had when travelling around in his younger years. So, it made sense that the next step was to not only help people with a sport, but to also help people with their physiques.
Dickerson started hitting social media. Hard.
Setting up accounts on several channels, Dickerson began to grow a name for himself by any means necessary to help others. Not only was he sharing motivational shots and fitness tips with every post – Ross made himself available.
For no money, Ross would take followers' fitness questions and answer them to the full extent of his knowledge. He was known to write full, tailored training and diet plans for anyone that asked. This was a ticket to building up his reputation, and getting a better understanding of the industry.
The WBFF, the 'Ross Dickerson' Brand and The Future
After making a name for himself, Ross thought his next step should be to compete. After qualifying for the European Championships in the WBFF, Dickerson was given his pro card and won his first competition.
It was a great start, but Ross was hungry for more than just the stage.
With his new credibility and loyalty to fitness, Ross wanted to turn himself into a brand. Using his name, he launched his own website and YouTube channel full of content aimed at all fitness levels.
He continues to inspire those looking to get started in the industry, and has even been considering opening his own gym in the future.
From a 130 lb lost boy in London, 70 lbs later Ross has made big strides, in what is shaping up to be a decorated and memorable career in fitness.
---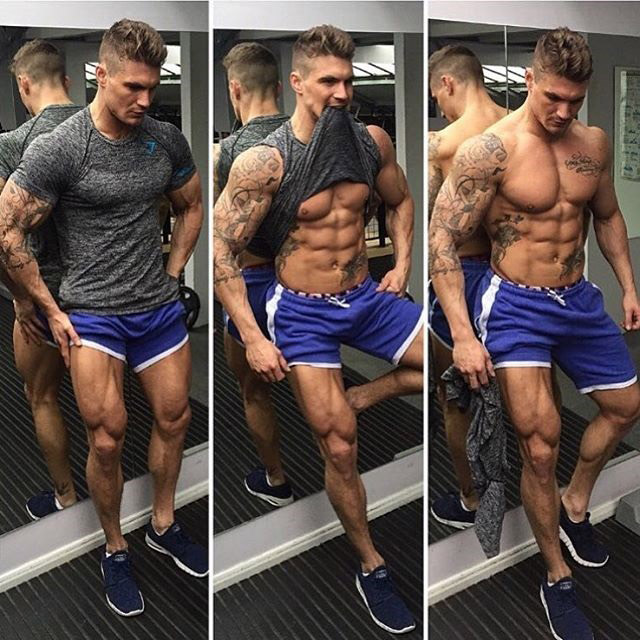 The feedback and support I get from everyone on social media has been amazing! It's a two way street, I motivate them and they motivate me.
Training
Despite devoting his life to help others in the fitness industry, Ross's training started out as a very isolated activity. He got into the habit of wearing headphones throughout his entire workout. He would focus in on his routine and grind it out.
This helped him cut out any distractions and build that body he was looking achieve.
Nowadays however, Ross usually works with a partner in the gym. Motivating one another to push themselves to the next level. Ross also claims to have a similar relationship with his followers on social media – they motivate him, and he motivates them.
Standard Training Week for Ross
Monday: Chest/Biceps
Flat Bench Press 4 x 10
Dumbbell Fly 3 x 10-12
Decline Dumbbell Press 4 x 10
Cable Fly 3 x 10-12
EZ-Bar Curl 4 x 10
Cable Robe Curls 3 x 10-12
Tuesday: Quads/Hamstrings
Leg Extension 4 x 10
Squats 4 x 10
Leg Press 4 x 10
Leg Curl 3 x 10
Deadlifts 4 x 10
Leg Curl 4 x 12
Wednesday: Abs
Decline Bench Oblique Crunch 4 x 12-15
Hanging Leg Raise 5 x 12-15
Cable Rope Crunch 3 x 20
Ab Machine 3 x 25-30
Thursday: Back/Triceps
Seated Row 3 x 10
T-Bar Row 4 x 10
Upper Back Row 3 x 12
Lateral Pulldown 4 x 10
Single Arm Close Grip Pulldown 3 x 12
Bench Dips 4 x 10
Dumbbell Overhead Extension 3 x 12
Cable Rope Extension 3 x 12
Friday: Shoulders/Traps
Dumbbell Shoulder Press 3 x 10
Arnold Press 4 x 10
Smith Machine Shoulder Press 3 x 12
Lateral Raise 3 x 12
Rear Delt Raise 3 x 12
Smith Machine Shrugs 4-5 x 12
Saturday: Cardio/Abs
Lower Crunch 3 x 15-20
Hanging Leg Raise 3 x 15-20
TRX or Normal Squat Thrusts 3 x 20-30
Swiss Ball Crunch 3 x 15-20
Russian Twist 3 x 20-30
V-Sit Crunch 3 x 15-20
Bicycle Crunch 3 x 20-30
Mountain Climbers 3 x 20-30
---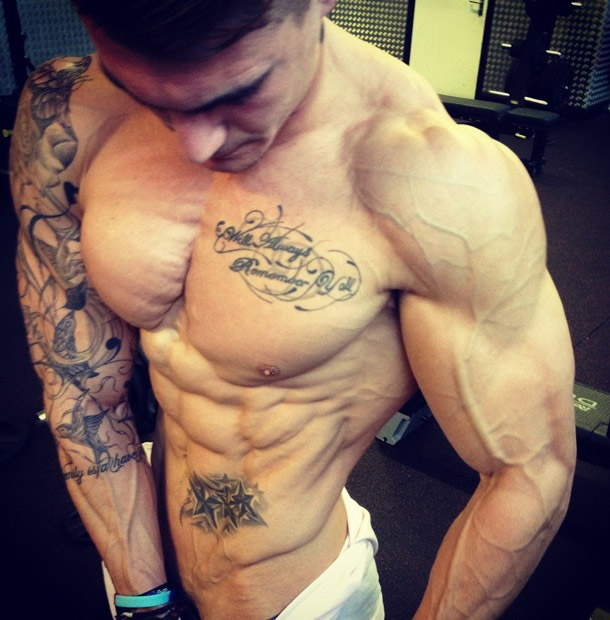 I keep it clean and simple. Eating clean 90% of the time makes a huge difference in my ability to keep my body fat down while I am bulking or cutting.
Nutrition
When it comes to nutrition, Ross has a varied approach depending on the time of the season.
He regularly switches between bulking and cutting to keep his physique both large and aesthetic throughout the year. He's a hard gainer. Typically he'll spend November – February bulking, and then shred down for competition up until May.
After May he'll enjoy his sculpted physique and continue at maintenance until Winter comes around again.
This is what a standard diet plan for Ross looks like:
Weights are dry/raw measure.
Meal 1: 2 ounces Oats, 1 Scoop Whey, 4 ounces Skim Milk, 4 ounces Water and 1 tablespoon Peanut Butter
Meal 2: 2 Whole Eggs and 3 Egg Whites
Meal 3: 3 ounces Almonds and 3 0unces Blueberries
Meal 4: 8 ounces Ground Turkey Breast, 4 0unces Onions, 4 0unces Peppers, 8 0unces Sweet Potato, 3-4 ounces Green Beans and 1 teaspoon Coconut Oil
Meal 5: 1 Apple and 2-3 tablespoons Peanut Butter
Meal 6: 3 ½ ounces Tuna and Salad
Meal 7: 7 ½ ounces Chicken Breast, 6 ounces Brown Rice, 2-3 ounces Snap Peas, 4 ounces Onions and 4 0unces Peppers
Meal 8: 1 Scoop Whey and 5-6 0unces Cottage Cheese or Fat-Free Greek Yogurt
---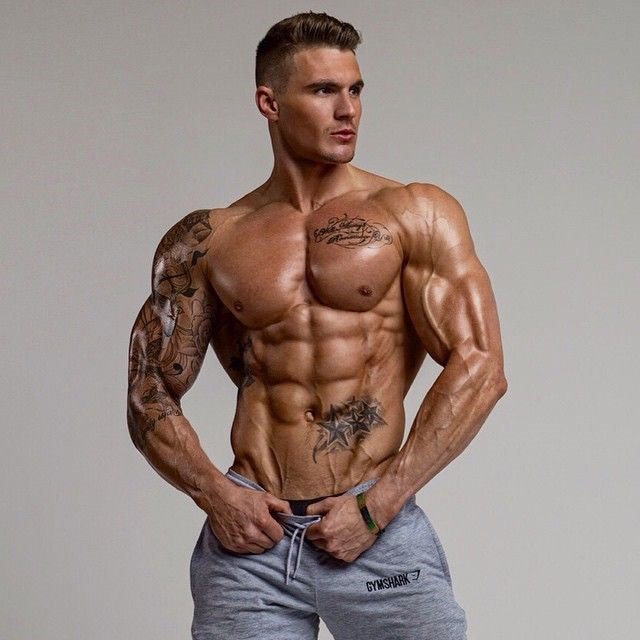 [What motivates me is] finding other like-minded people and seeing them fulfill their goals, and even better helping other people wanting to do the same, and then seeing their results and how lives can be changed through fitness and a healthy lifestyle.
Idols and Influences
Unlike most of the other athletes on the scene, Dickerson didn't have any idols when starting out. He was looking for self-development, not to become a fitness icon. However as his journey progressed he admired those who were prepared to help and motivate others.
One of those people may be Arnold Schwarzenegger, as Ross has said in interviews that he's inspired by the Austrian Oak's quote "The worst thing I could be is the same as everyone else – I'd hate that." He's also claimed that he was inspired by the late Greg Plitt.
---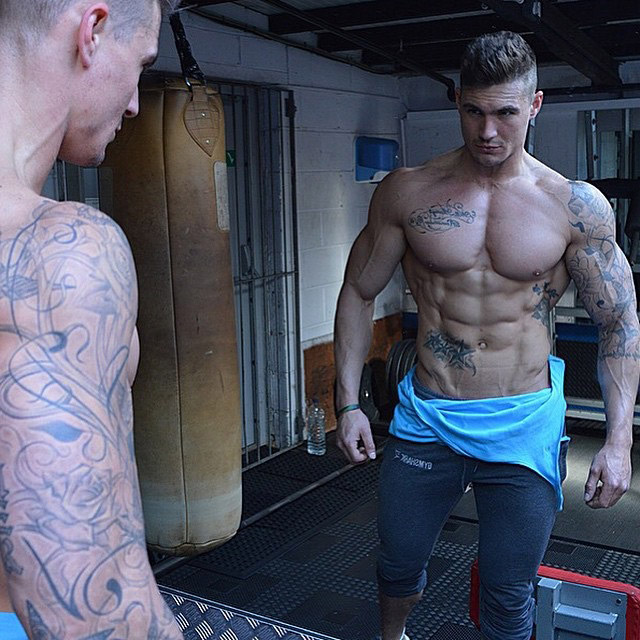 It's important to keep reassessing goals… having a purpose drives me.
What We Can Learn From Ross Dickerson
Ross has a rocky start in life. He was constantly on the move from city to city, and country to country. It was hard from him to take a step back and truly realize what he was capable of.
In terms of lessons we can learn from Dickerson, is that you need to find time for yourself. To find out what you want, how you're going to achieve it, and then to follow through and do it.
For Ross, it was the gym. After settling down in London, he took the time out to explore his interests. Training hard seemed to be what he enjoyed the most. This led him to become a tennis coach, fitness model and essentially build his career, brand and business – and he's not afraid to give back either. His work has helped countless numbers of athletes on their own to greatness through Dickerson's advice and motivation.
To really learn from Ross, explore your passions. Life is short, spend it doing it what you love. It could be just offer you the break you've been looking for.