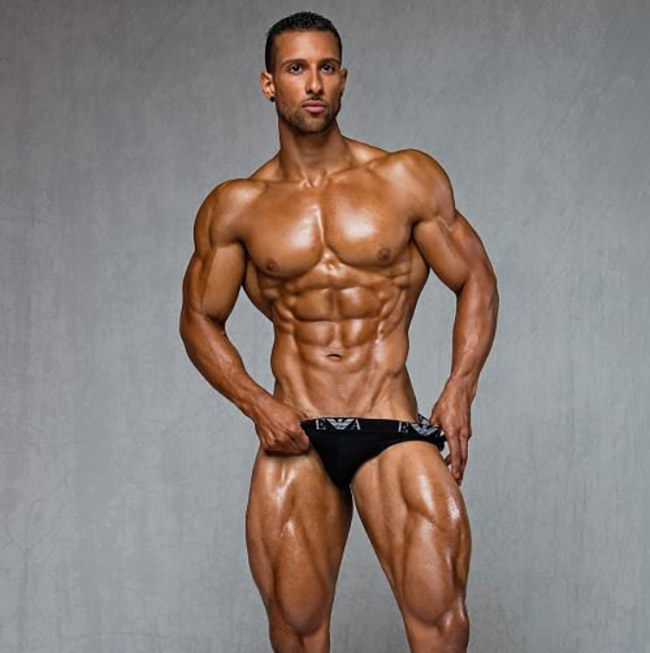 Romane Lanceford
Bodybuilder, Model
Romane Lanceford's competed in numerous bodybuilding shows, and his hard-earned efforts have placed him in the top spot for many years.
Lanceford's life wasn't always directed towards fitness. Like many others his age while in his youth, he played with the idea of keeping fit and creating a better body.
It wasn't until he started to become overweight that Lanceford joined a new gym and caught the fitness bug. Ever since then, he's created one of the bet body's in the fitness industry and continues to show the world he means business.
This is his story:
---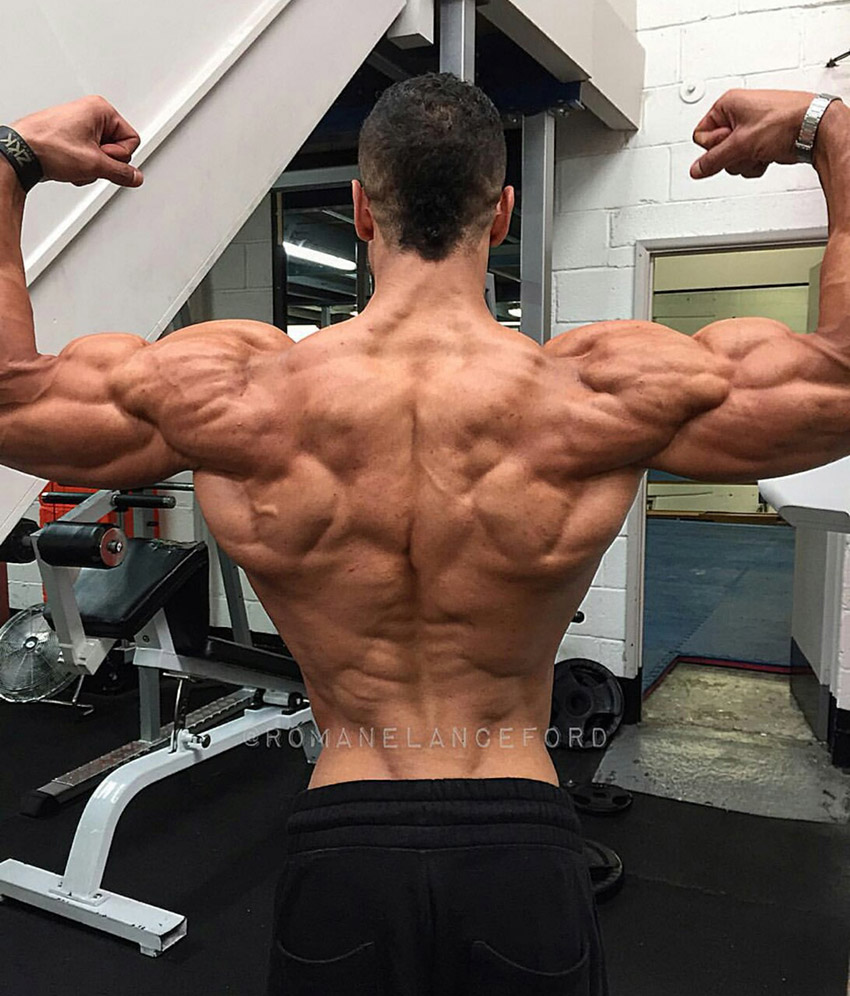 Athlete Statistics
Full Name: Romane Lanceford
Weight
Height
Nationality
Profession
205 - 215lbs (88.5 - 93.0kg)
6'1" (185.5cm)
British
Bodybuilder, Model
Era
2010
| | |
| --- | --- |
| Weight | 205 - 215lbs (88.5 - 93.0kg) |
| Height | 6'1" (185.5cm) |
| Nationality | British |
| Profession | Bodybuilder, Model |
| Era | 2010 |
---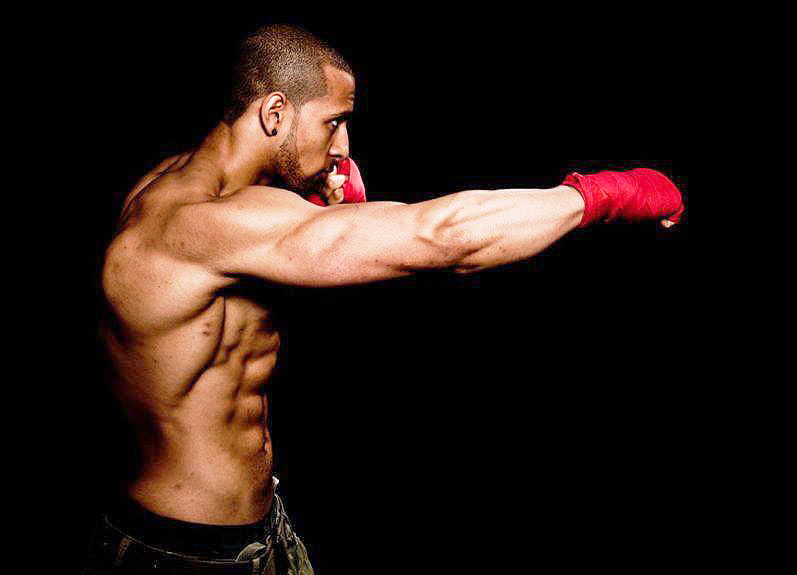 Accomplishments
Competitions 
– UKBFF Welsh Men's Physique Champ 2013
– UKBFF Welsh Grand Prix Men's Physique Champ 2014
– UKBFF South Coast Men's Physique Champ 2014
– UKBFF International Fitness Model
---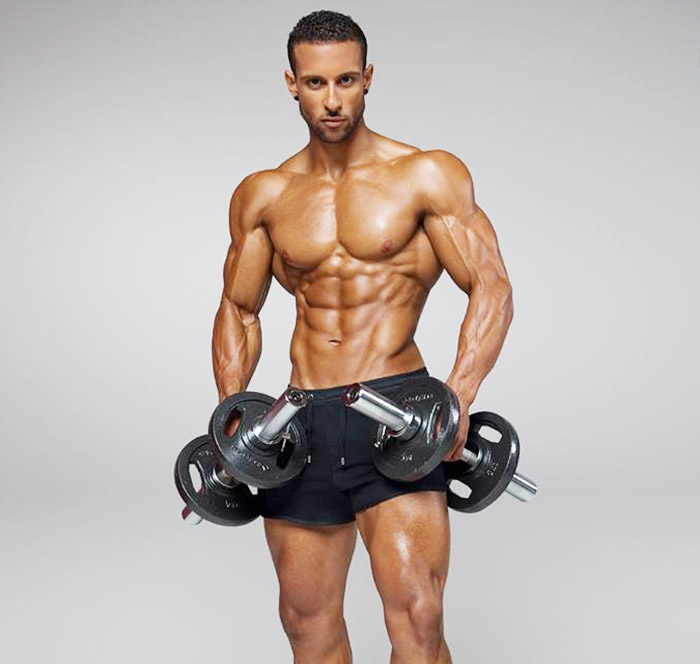 Biography
Lanceford's  Beginning
When Romane Lanceford was a teenager he had issues with diet and exercise which resulted in him being overweight in his youth. With limited knowledge of training and nutrition, Lanceford joined a local gym in the hope to become more healthy.
He started to lift heavy weights but failed to perform the exercises with the correct form or technique. He admits it was not the ideal situation, it was more of a competition between friends.
"Each training session in the gym was nothing but a competition as to who could lift the most between me and my friends. This style of training combined with a lack of knowledge led to all sorts of injuries and problems."
After realizing he needed to change his lifestyle and approach to training, Lanceford left his old gym who only had 100 members, and walked into a professional bodybuilding gym which was littered with numerous trophies on the wall.
Being inspired from the very first moment he stepped into the gym and saw the achievements of professionals stacked on the wall. Lanceford approached the owner of the gym (who owned the majority of the trophies on the wall) and asked for his training and nutrition advice. As Lanceford puts it, "This was the turning point."
---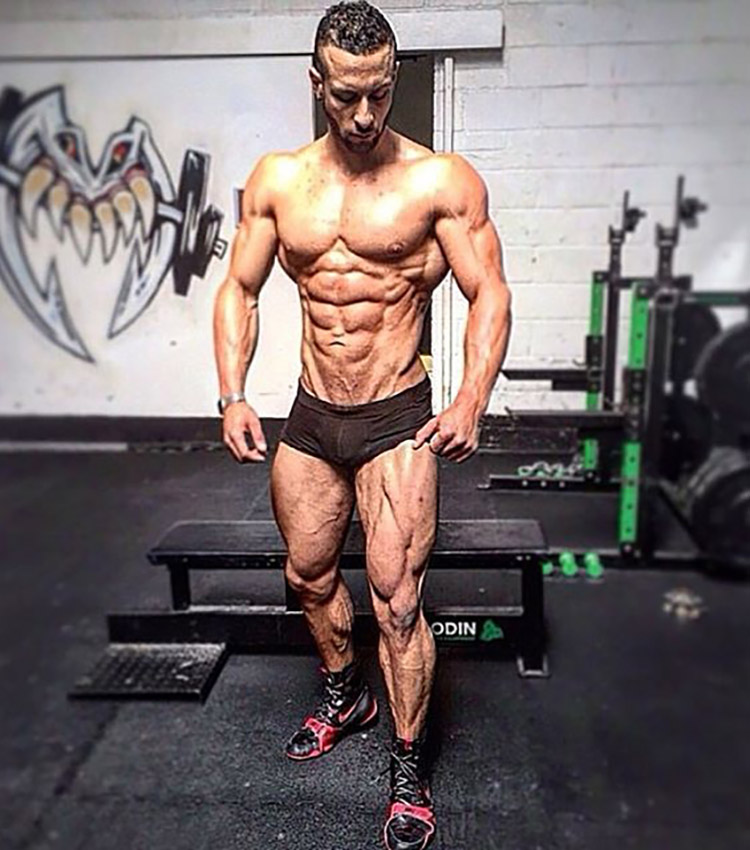 ---
"Bodybuilding saved me in many ways. I was living a party lifestyle with a lot of spare time and too much energy, with no constructive way to channel my enthusiasms I was heading downhill, fast. I found myself heading towards all kinds of trouble. So turning my life around is what I'm most proud of."
Life Changer
Living a reckless lifestyle of partying most of the time, he knew he needed to channel his energy into something better. After discovering weight training, a new gym, and a new trainer, Lanceford's life started to look a whole lot different to his reckless adolescence.
After serious amounts of training strict dieting, and a lifestyle revolved around eat-train-sleep. Lanceford soon turned his life from 0verweight and unhealthy to one of the best UK Fitness Models in the World.
---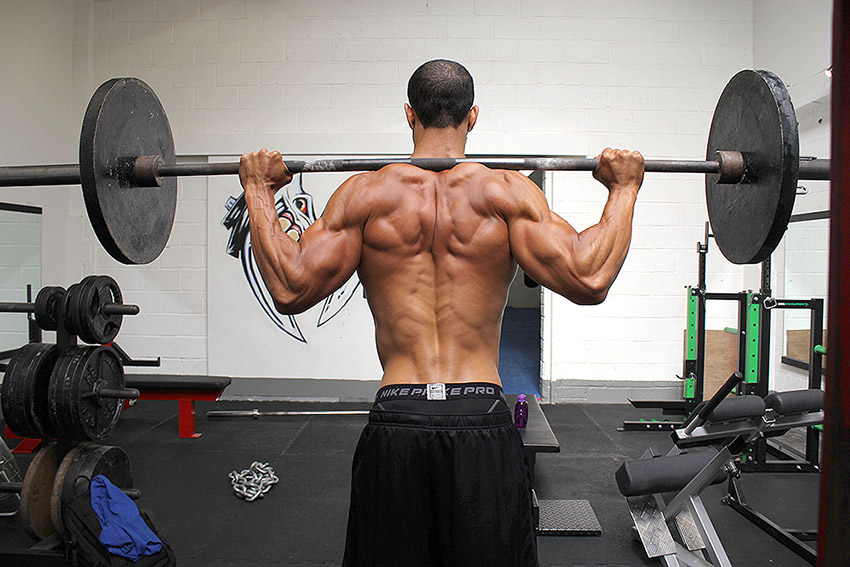 ---
Competition History
Lanceford started his competitive journey in 2013 when he took the title of the Men's Welsh Physique Champion in his very first show.  His path to fame happened quicker than expected. He was the very first person from his hometown in Bristol to have ever won a competition. This made him a star overnight.
Tasting the win of his recent competition, Lanceford continued to compete and stacked up the wins and top spots on stage, until, in 2015 he caught a tropical infection which hospitalized him for an entire month. It was said he came close to losing his foot from infection.
Not being deterred by any sort of illness or setback, Lanceford being the true champion and the legend he is, he kept his eyes on the prize.
Needless to say, he recovered fully and went on to win the 1st place at the Zak Khan Classic, and 1st at the English Grand Prix, and 3rd at the Arnolds Classic in Madrid. He became the British and the Amature Mr. Olympia 2015 Mens' Physique Champion.
Coaching And Partnerships
Partnering up with Lisa Hawthorn, the two can now be seen on their social media channels supporting each other and working as business partners.
Lanceford can now be found coaching people in their hope of obtaining a dream body. While managing clients, he also continues to train relentlessly – always thirsty for more.
---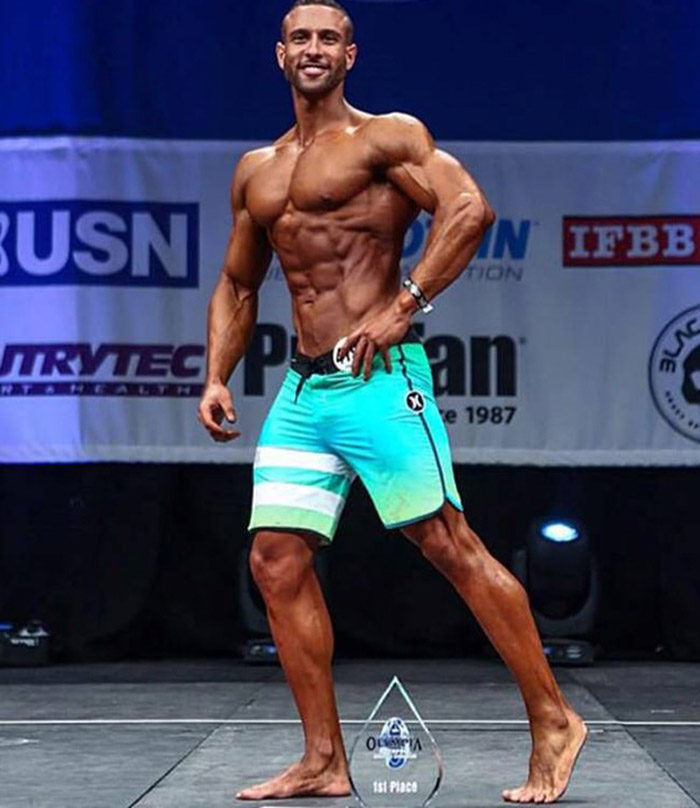 Training
Lanceford will mainly train using 3-4 sets per exercises for roughly 12-15 reps. In some of his workouts, he'll do as many as 8 sets for a particular body part. The reps will also change depending on his goals. They could increase to 25-30 if he feels the need to switch things up.
The amount of exercise will also vary. A typical workout will consist of his standard body parts and their prescribed sets and reps, but, he's been known to increase the number of exercises to 7 or 8 per body part when preparing for competitions.
During his off-season, he will reduce his weight training sessions to 3 days per week with cardio and abs on the other days.
Lanceford's Workout
Monday – Chest &back
Wednesday –legs
Friday – delts and arms
Monday
AM cardio/abs/obliques
PM chest
Tuesday
AM cardio/Stretching
PM back
Wednesday
AM cardio/abs
PM legs
Thursday
AM cardio/stretching
PM shoulders
Friday
AM cardio/abs
PM arms
Saturday
AM high rep full body workout (3-4 x 15-20) followed by cardio
Sunday – Rest
---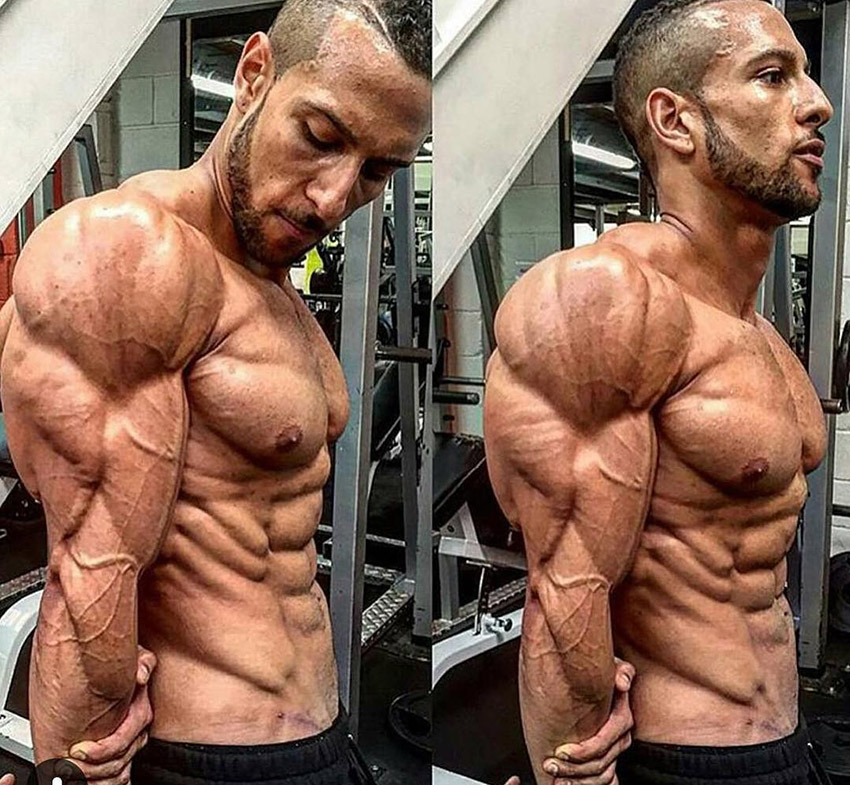 "I'm off-season taking roughly 4000 calories a day. The surplus has to be big enough to train, live and grow. I'll consume 300g protein per day, the equivalent of 12 chicken breasts."
Nutrition
When Lanceford is getting ready for competition, he knows how important it is to train efficiently, this can also be said for his diet. He'll eat incredibly clean even in the off season. The majority of his meals consist of lean proteins, healthy fats, and complex carb sources.
When bulking up, he'll increase the protein intake to 300g per day, and drop the carbs slowly the closer he gets to the day of competitions.
Supplements
Amino acids or a BCAAs
Isolate protein
Glutamine
ZMA
---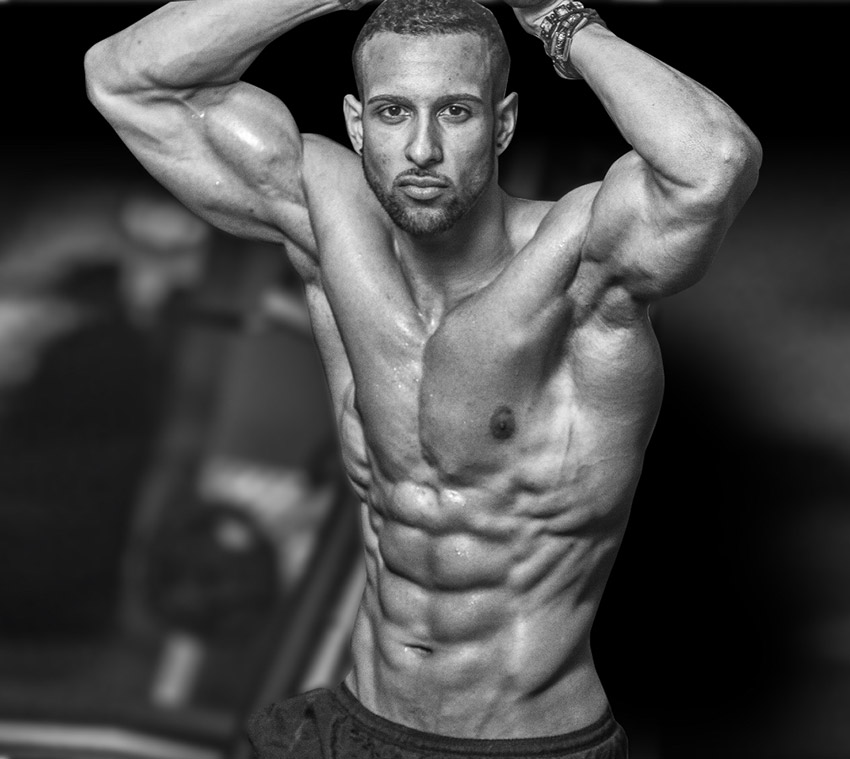 Idols and Influences
His no1 influence of all time is named to be Floyd Mayweather. As Lanceford puts it, "Not only is he amazing to watch inside the ring but he's also the smartest man in sport. Period."
---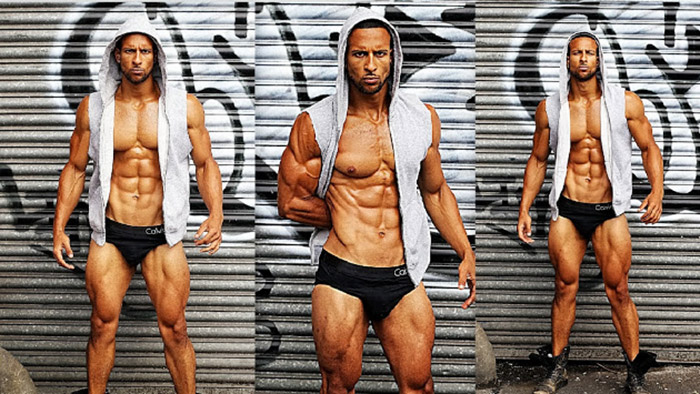 "There is no substitute for hard work, none. Stay consistent, trust the process, have patience and work your ass off."
What we can learn from Romane Lanceford
Lanceford has taught us never to hold back on your dreams, chase them, work hard and make them happen. His unhealthy lifestyle forced him to make a change in his life that saw him go from the average guy to one of the best fitness models om the planet.
There are three pieces of advice that he will give to anyone wanting to become a better athlete and live a healthier life. These three rules are;
Get the right advice.
Push yourself to the limits.
Stay consistent and don't look back. – Romane Lanceford
He's taught us never to give up or take our eyes off the prize. With this same drive and ambition as Romane, you too can achieve greatness.