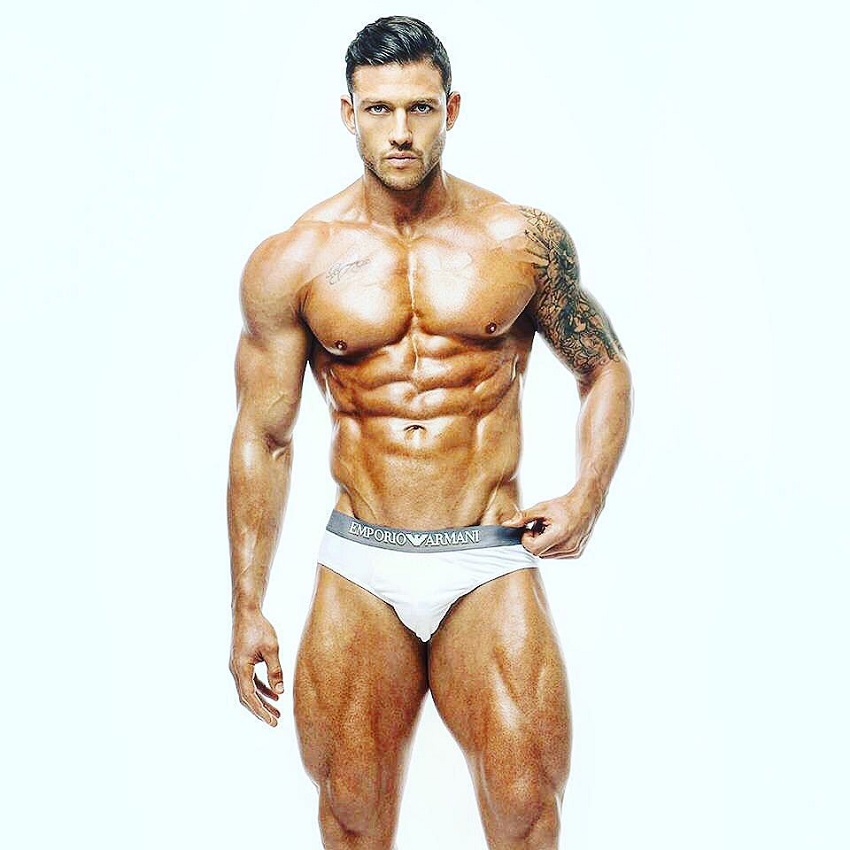 Rob Sharpe
Fitness Model, Personal Trainer
Rob Sharpe is a Dubai-based personal trainer and WBFF Pro Fitness Model. He won his Pro Status in August 2015, after winning the WBFF Championships in Las Vegas.
From an early age, Rob was thrilled with sports and the feeling of competitiveness. This led him to take part in football and boxing during high school, before transitioning to fitness and personal coaching after his graduation.
Taking on weight training out of pure curiosity, Rob saw major improvements in his physique over time. Small victories kept on coming, as Rob grew not only in strength and size but also in success and recognition.
This is his story:
---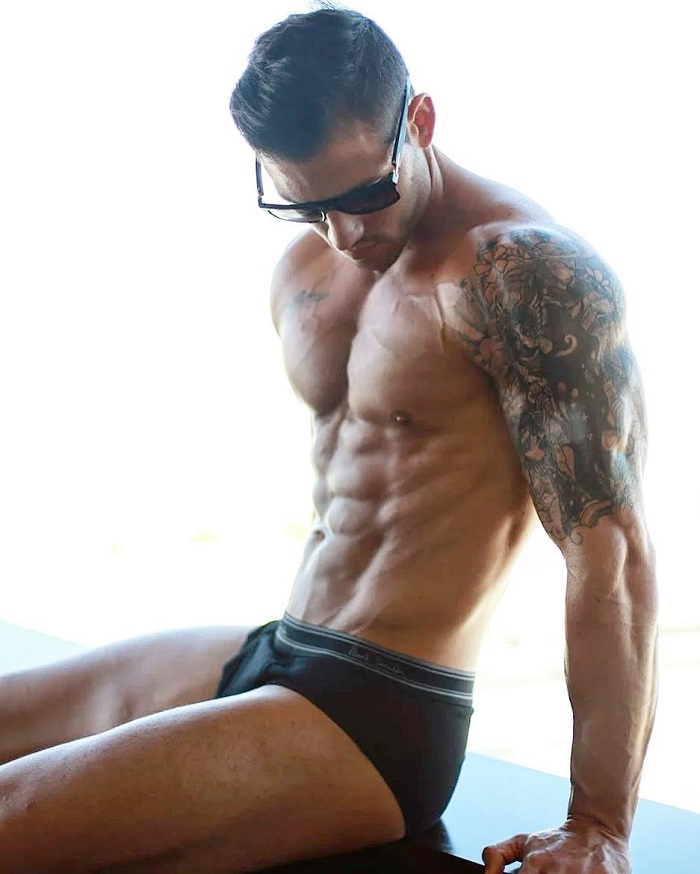 "My motivation lies in my passion, as health & fitness is a hobby, career and a lifestyle for me. After coming first place in Las Vegas to win my pro card I was even more determined to take part in the future pro shows and compete against the worlds best, it doesn't get any more motivating than that."
Athlete Statistics
Full Name: Rob Sharpe
Weight
Height
Age
Date of Birth
185 - 195lbs (83.9 - 88.5kg)
5'11" (180cm)
37
May 23, 1986
Nationality
Profession
Era
British
Fitness Model, Personal Trainer
2010
| | |
| --- | --- |
| Weight | 185 - 195lbs (83.9 - 88.5kg) |
| Height | 5'11" (180cm) |
| Age | 37 |
| Date of Birth | May 23, 1986 |
| Nationality | British |
| Profession | Fitness Model, Personal Trainer |
| Era | 2010 |
---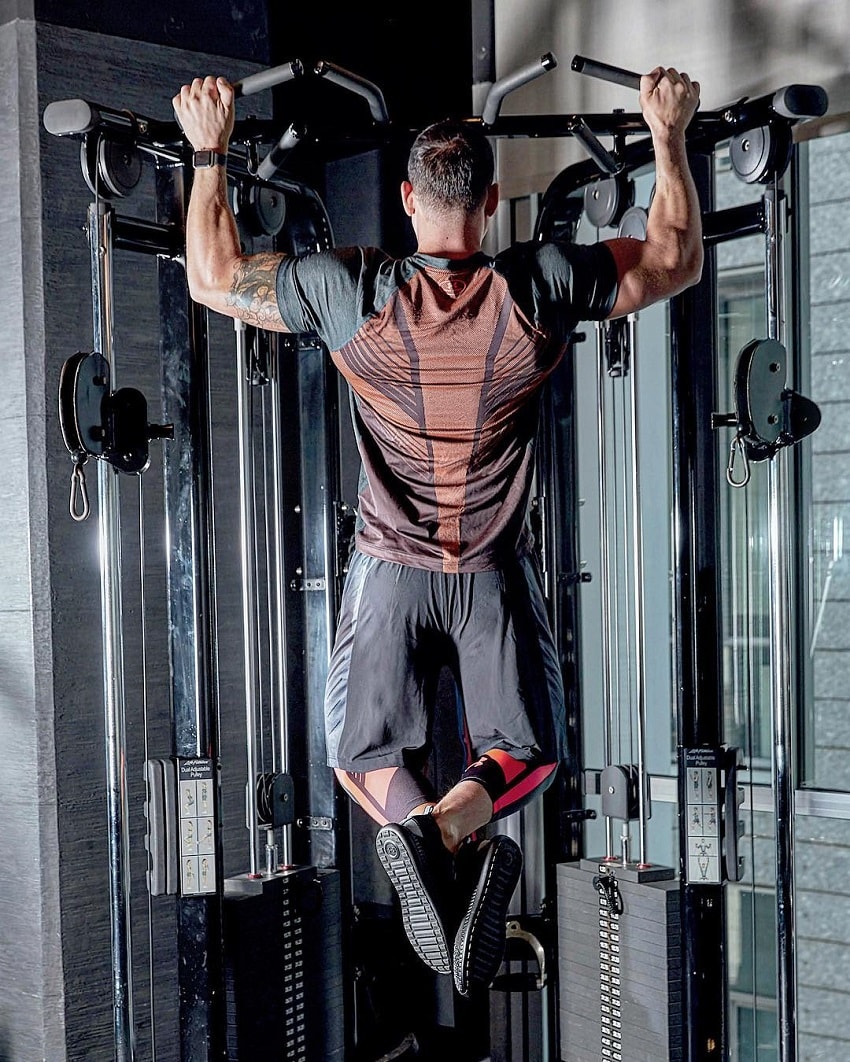 "Always remember your focus determines your reality. One reason so few us achieve what we truly want is that we never direct our focus, we never concentrate our power. Most people dabble through life. Never deciding to master anything in particular."
Accomplishments
WBFF Pro Fitness Athlete and Model
Personal Training Coach
---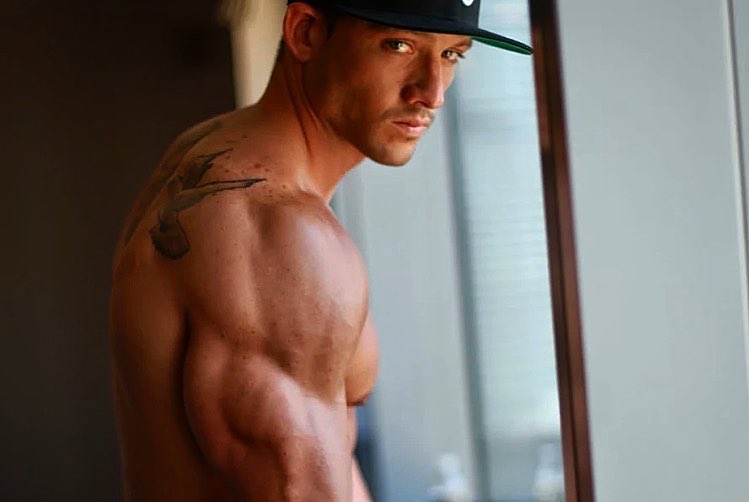 Biography
Born Into a Life of Sports
Rob Sharpe was born into a life of sports. Playing with his friends and family growing up, he always looked for ways to express himself through physical activity.
Rob became involved in different sports while at school. He says, "I played football from the age of 8, boxing from 13 and participated in every school sports team I could possibly try for."
Moving on to Fitness
As the years passed, Rob gradually distanced himself from these sports in a search of new challenges. After graduating from high school, he discovered weight training. This captured his attention immediately.
At the age of 18, Rob joined the gym for the first time. During this time he didn't understand a lot about training or nutrition, all he knew was that he wanted to train hard and get bigger – and over the next several months, he did.
---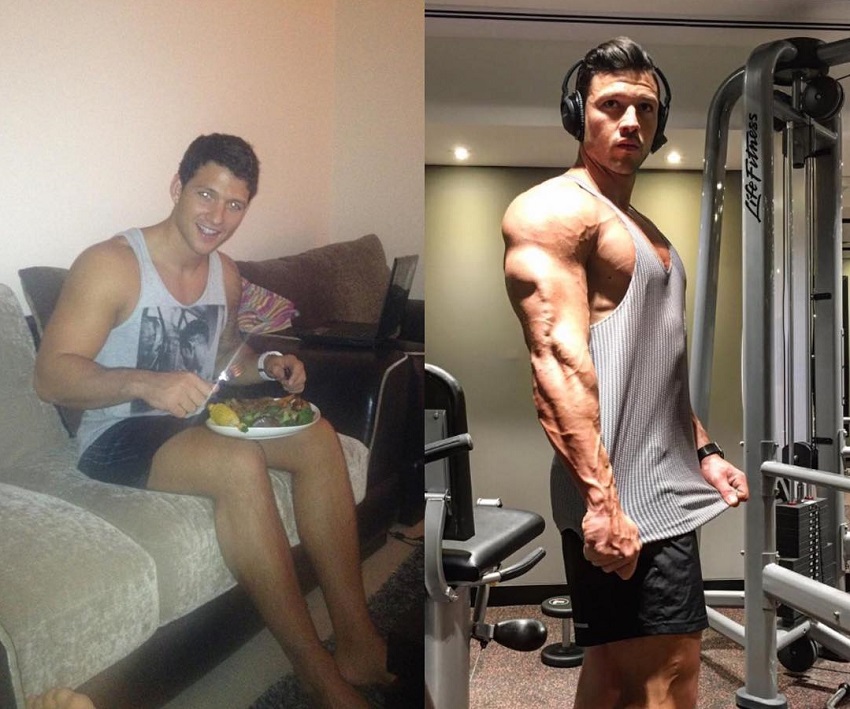 Rob Sharpe's transformation in fitness.
---
Personal Training Licence
As his knowledge and experience in fitness grew, Rob's physique began changing rapidly. It was at this point he realized fitness was his 'calling.' Ultimately, this led him to pursue a career in this field.
He took a personal training course in London where he learned a lot about training, nutrition, and other aspects of fitness. With this knowledge, he was now able to help other people achieve their own goals in fitness.
Career Expansion
After four years of working as a personal trainer in London, Rob moved to Dubai. There, he worked on expanding his career to become a fitness model and athlete.
Ultimately, this saw Rob enter the world of physique competitions. Taking part in the fitness model category within WBFF, Rob's strong and chiseled physique saw him take a high 4th place in his first show.
---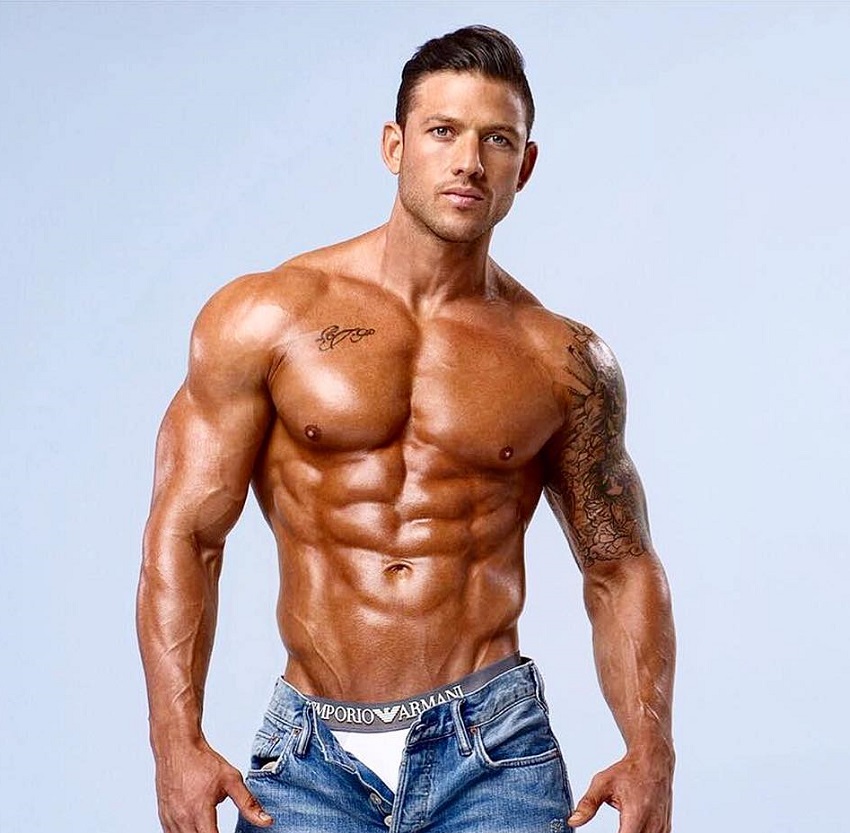 ---
Pro Card
Hungry for more achievements, Rob pushed himself hard in his training and dieting to build his best physique yet. In his words; "This made me even hungrier to achieve more and push myself to succeed in what I set out to do, by training harder and finding the most effective way through nutrition and scientific methods to reach my next goal."
His next goal was to win his second show, and this is precisely what Rob did. On the 14th of August, 2015, after two years of gruelling preparations, Rob came into his own as a Las Vegas WBFF Physique Champion, subsequently earning his WBFF Pro Card.
This victory didn't just secure Rob's place as a WBFF Pro athlete. It also landed him numerous sponsorship deals with modeling agencies, fitness companies, and magazines. Just three weeks after his victory, Rob had his first ever photo shoot for one of the top fitness magazines in the industry.
Rob Sharpe Today
Rob's career has grown by leaps and bounds since his victory at the WBFF stage. He's now a renowned fitness model, personal training expert, as well as an internet icon with fans from all over the world.
However, amongst all the success, Rob's philosophy on life has stayed the same; "I want to make a difference to peoples day to day life, including help with motivation, goal setting, and nutrition, which will lead to a positive well-balanced lifestyle, granting confidence in an all-around perspective, bringing them life-changing results."
Helping others with his fitness advice and motivations. Rob's got a big heart and keeps on giving – and he doesn't plan on stopping anytime soon.
---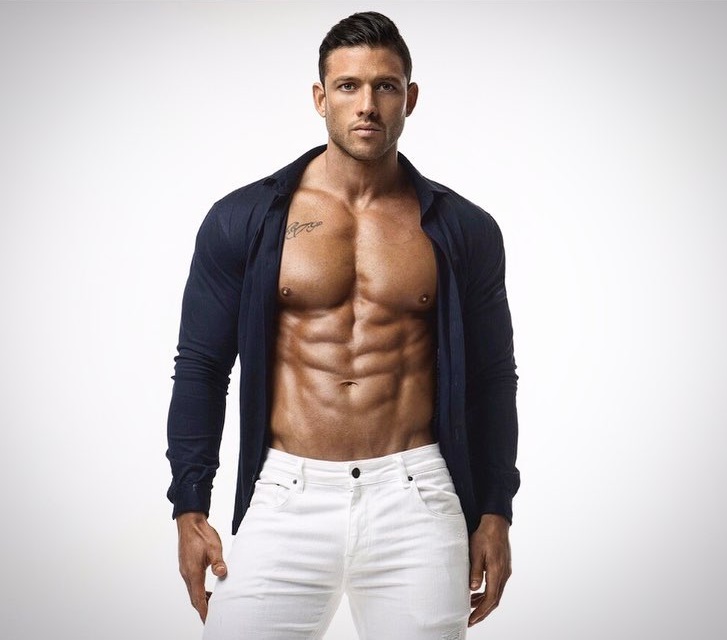 Training
High Volume, High Reps
Rob is someone who enjoys using a lot of volume in his workouts. He also likes to train at a high rep range. As he says, "I'm a bit of a high volume junkie and love chasing the burn."
In regards to how heavy he lifts, Rob doesn't concern himself with the numbers too much.
While he enjoys progressing in strength, his main priority is to maintain a perfect form when training. In fact, Rob will even sacrifice the weight if he feels he could improve his form.
---
---
Rob Sharpe's Workout Routine
Monday:

AM – Chest. Low reps 6-8 Monday
PM – Chest & Shoulders high reps 12-15

Tuesday: 

AM- Hamstrings, glutes 6-8 reps
PM hams, glutes 12-15 reps
Wednesday: 

AM- back and arms with a mixture of intensity and volume
Friday:

AM – Quads 6-8 reps
PM – Quads 12-15 reps finished with close footed walking lunges for 3 sets 50 reps
Saturday:

Shoulders, chest concentrating on volume 12-15 reps

Sunday:

AM – Back 6-8 reps
PM – Back biceps 12-15 reps
---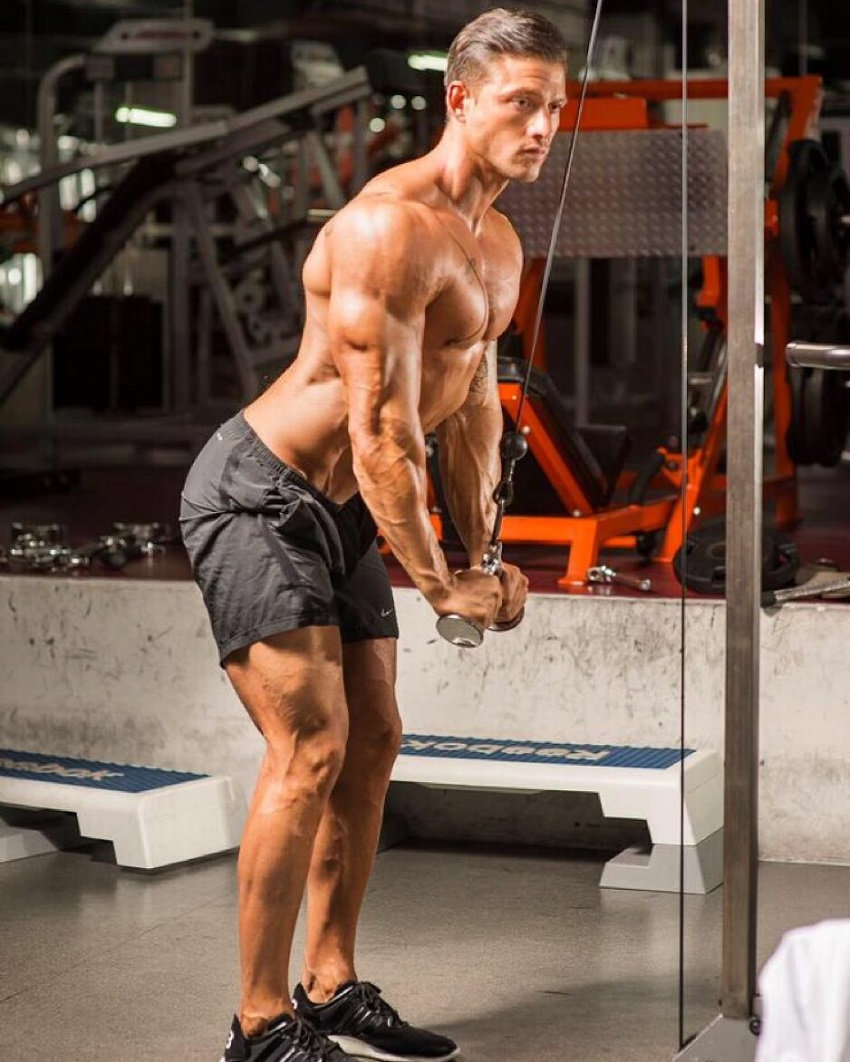 "Abs are like any other muscle group, they need time to recover, need to be hit with high and low reps. With heavy and lighter weight. I personally wouldn't train them no more than 2/3x per week . Train and let them recover just like any other muscle that needs development. "
Nutrition
Rob's Dieting Protocols
Rob follows the traditional 'bulking' and 'cutting' approach to dieting. Meaning, he has periods where he eats in a caloric surplus to gain muscle, and also periods where he eats below his caloric maintenance to shred out a lean physique.
While Rob acknowledges that this approach might not suit everyone, it has worked well for his physique, bringing him the WBFF Pro title in 2015.
---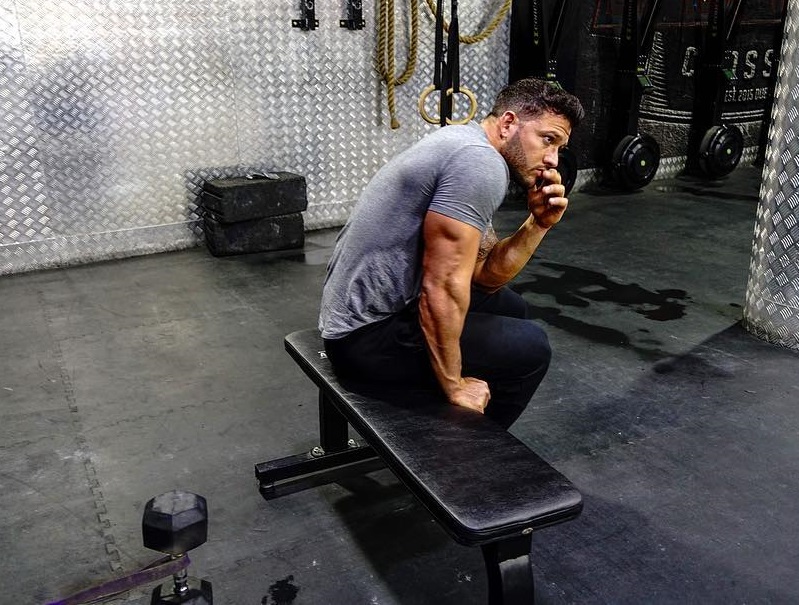 ---
Flexible Dieting and Carb Cycling
Rob sometimes makes slight adjustments to his diet in order to make things more interesting. As he said; "During one of my shows, I carb-cycled using a high, moderate and a low day kcal protocol.
I am a huge fan and a flexible dieter as it works best for me and I can maintain an optimal lifestyle so I account for things that most people call normal food. I get bored very easily so I like to mix my meals up as often as possible but keeping to my macro ratios." – Rob Sharpe
Supplement Stack
Whey protein
Magnesium and zinc before bed
Fish Oil
Amino Acids
Probiotic tablets for gut health
Vitamin D
Multivitamin
Leucine around the workout time
---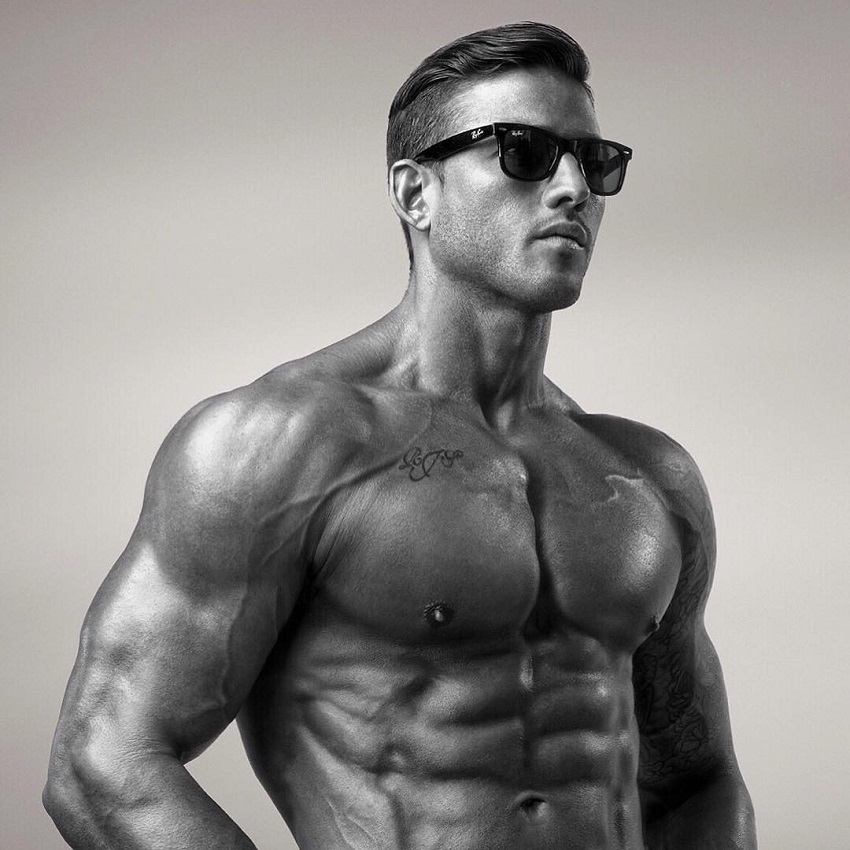 Idols and Influences
There are many athletes whom Rob admires, one of them is Rob Riches.
Here's Rob talking about his idol, Rob Riches; "In terms of motivation and success, Rob Riches was the first guy I really thought, yes this guy loves what he does." 
---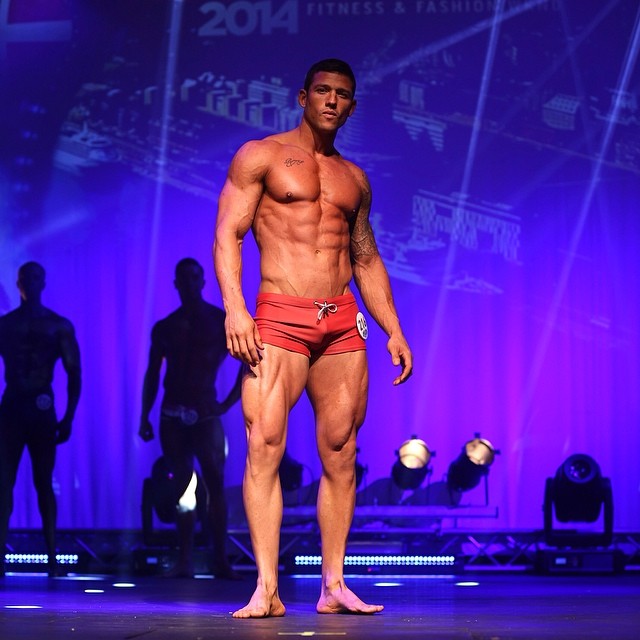 "Every path to success has been littered with fear, doubt and uncertainty, as well as persistence, calculated risk and repeated action. The difference between someone who fails and succeeds is the courage to act, repeatedly.
What we can learn from Rob Sharpe
With years of commitment to sports and fitness, Rob Sharpe has shown that structured training, a winners mentality, and the drive to make it to the top, all play a key role in reaching success.
Starting his journey in sports, and later transitioning to weightlifting. Rob Sharpe has maintained a strong work ethic and discipline in anything that he did.
He's taught us that with the right frame of mind, you too can reach your own goals, be it in fitness or anything else.