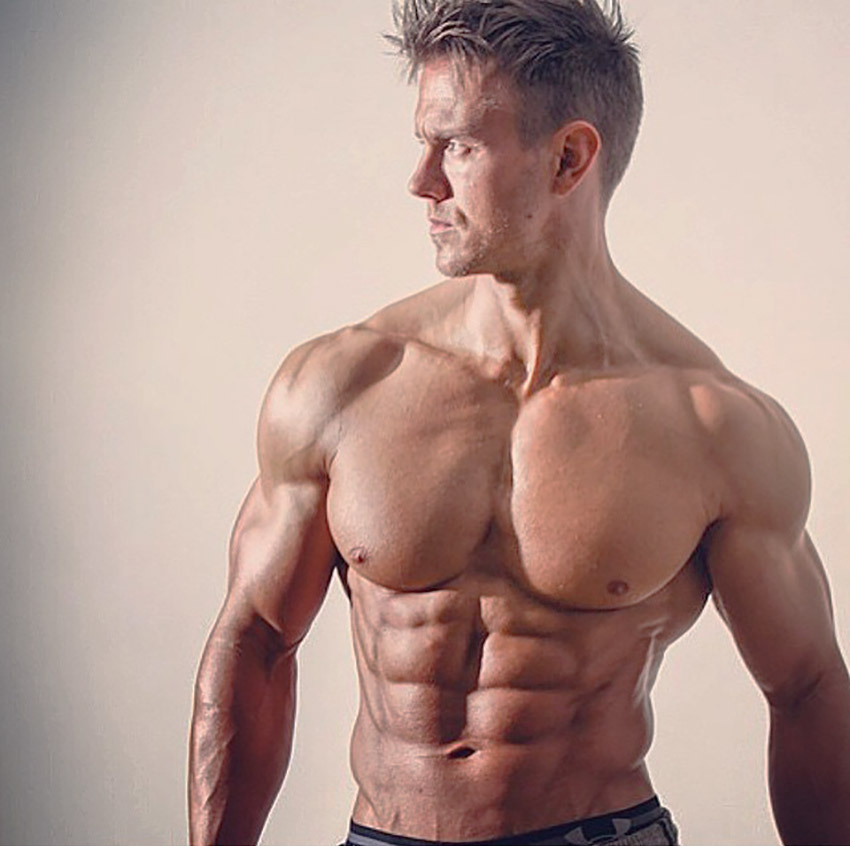 Rob Riches
Bodybuilder, Cover Model, Personal Trainer
Born in the United Kingdom, Rob Riches has risen to the top of his game and become one of the world's leading fitness models. Now residing in Los Angeles California, where he moved to after seeing an endless potential to thrive in his field of expertise, and he wasn't wrong.
Rob has ended up becoming one of the best fitness models of his generation. He's hosted, directed and starred in his own TV programs "The Rob Riches Show," and won numerous modeling competitions, and this is his story:
---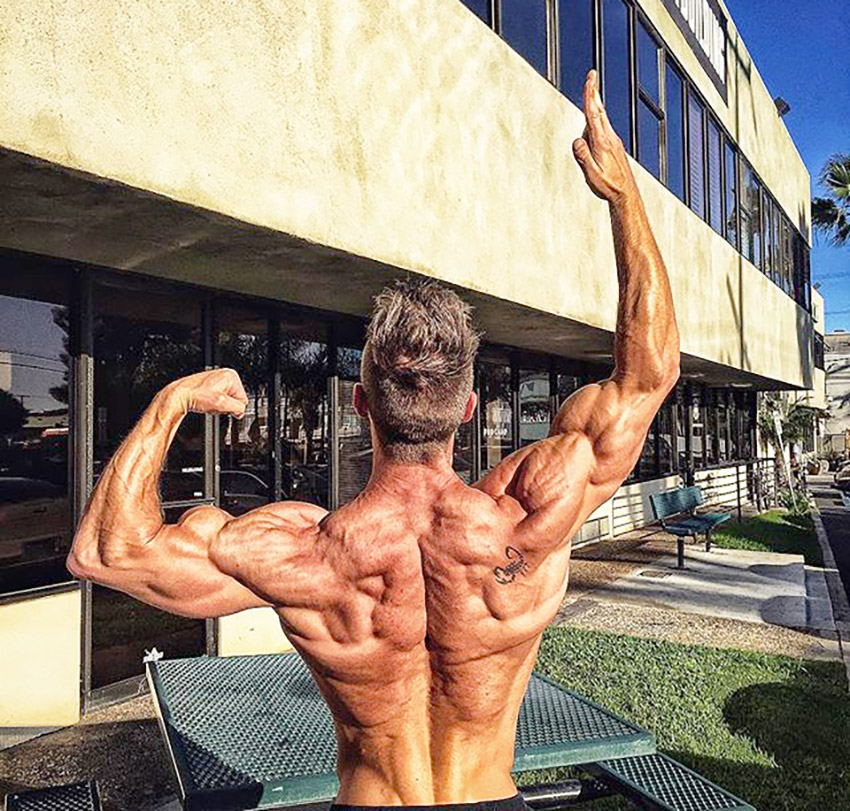 "After just a couple of years of lifting weights, and countless hours of reading and studying everything I could about the body, I wanted to do a competition and put everything I had worked so hard for to the test."
Athlete Statistics
Full Name: Rob Riches
Weight
Height
Chest
Waist
185 - 195lbs (83.9 - 88.5kg)
5'10" (177.5cm)
41"
31'
Year of Birth
Nationality
Profession
1983
British
Bodybuilder, Cover Model, Personal Trainer
Alias
Era
Rob "Hollywood" Riches
2000, 2010
| | |
| --- | --- |
| Weight | 185 - 195lbs (83.9 - 88.5kg) |
| Height | 5'10" (177.5cm) |
| Chest | 41" |
| Waist | 31' |
| Year of Birth | 1983 |
| Nationality | British |
| Profession | Bodybuilder, Cover Model, Personal Trainer |
| Alias | Rob "Hollywood" Riches |
| Era | 2000, 2010 |
---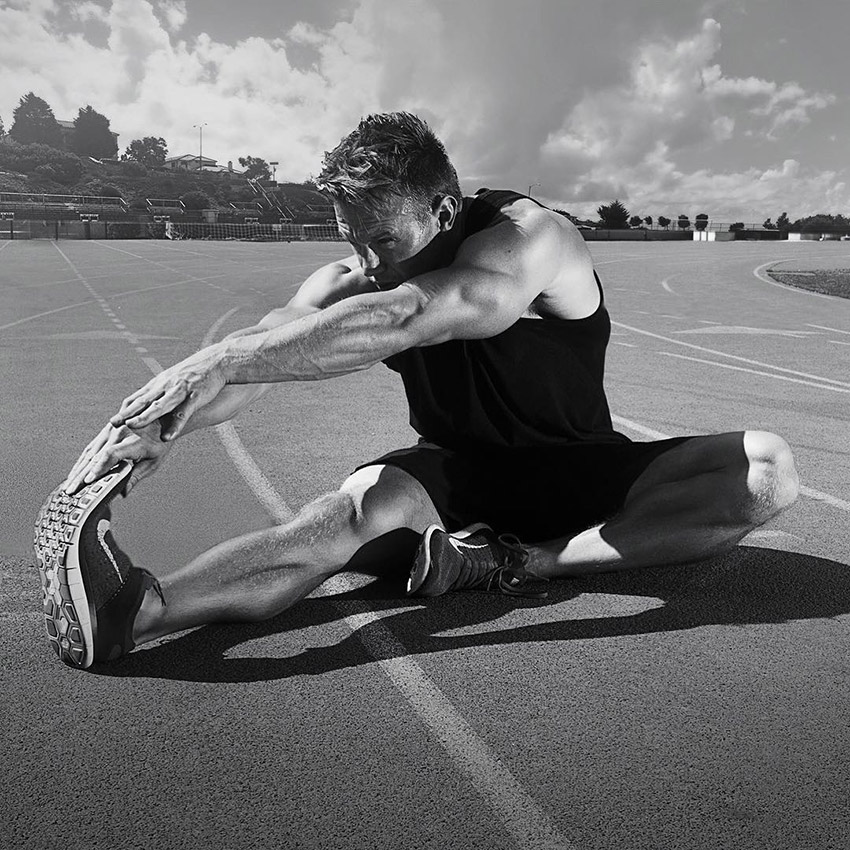 "Don't just count the reps, make every rep count."
Accomplishments
British Natural Bodybuilding Federation (BNBF) Central Qualifier, Novice. 1st Place. 2005 (My first ever competition)
British Natural Bodybuilding Federation (BNBF) Central Qualifier, Middleweight. 1st Place. 2006
Natural Physiques Association (NPA) Heart of England Championships, Middleweight. 1st Place. 2006
Musclemania, Fitness Britain. Junior Lightweight. 1st Place. 2006
Musclemania World Finals, Junior Lightweight, 1st Place
America's Fittest Model. Howard Flaks 'Best Body' award. 2008
FAME East Championships, Montreal. Pro Fitness Model. 2008
FAME East Championships, Montreal. Pro Muscle Model. 2008
FAME World Championships, Toronto. 2nd in the World as Pro Muscle Model. 2008
---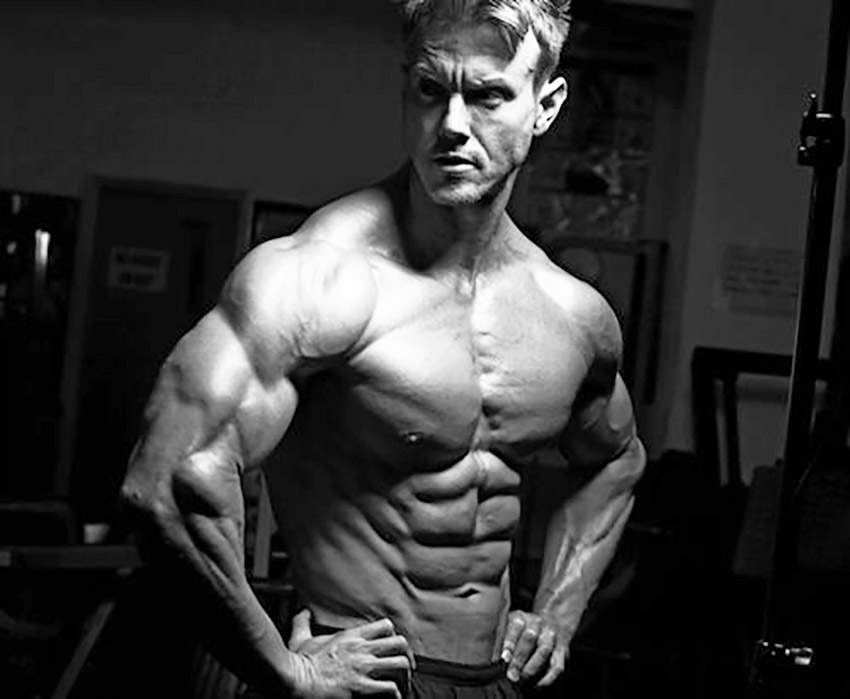 "After seeing the physiques of the guys on the covers, I knew I wanted to build a huge physique and from that moment on, I became fascinated with lifting weights."
Biography
Fractured Shoulder
Rob was always active, taking part in a whole variety of sports, such as cycling, snowboarding, windsurfing, and motorsports. When Rob was 15, he fell and fractured his shoulder in a mountain bike race. He was advised by his doctor to strengthen the shoulder once it was fully healed.
Rob got hold of some old weights and a bench, then set it up in his garage. At first, he didn't know what he was doing, buying fitness magazines to learn from, he soon picked up some of the basic techniques and went from strength to strength.
Continuing with his new passion for bodybuilding, Rob went on to study and graduate from the college of London with a degree in Video Production. He then went on to bartending, where he ran and managed the establishment, he then started working for an advertising company in London, managing some of the top accounts in the advertising sector.
Results Driven
With his love for fitness calling him, Rob made the decision to start working as a personal trainer in some of the largest health clubs in the UK. He soon built a reputation for "the guy who got results," which secured his position as a top personal trainer, Rob went on to work with a whole variety of clients.
By 2005, Rob was approached by the largest sports supplement company in Europe. He was offered a chance to model in top magazines and he was also featured in adverts. His love for fitness continued to grow, after a few years, Rob entered his first bodybuilding competition and won first place. With his lean physique and hard work, Rob was nicknamed "Hollywood" from the judges.
Rob continued to grow and grow within the fitness industry and continued modeling for fitness magazines and other well-known modeling agencies. He also created his own personal training business which has risen from strength to strength.
After Rob's first competition, he went back to compete again and won for the second time. In 2006 Rob won another two competitions, which has secured Rob as one of the best fitness models in the industry.
---
Moving To LA
After continuing with numerous marketing campaigns, Rob flew to Los Angeles from the UK to seek new fitness opportunities, Rob was so impressed with the possibilities he saw in front of him he decided to move there permanently.
Launching his own supplements and featuring in his own TV series "The Rob Riches Show," that was featured in 5 European countries and had over 2 million viewers within the first 6 months. It followed Rob as he interviewed fitness professionals and famous personalities.
The channel grew even bigger and expanded to other TV stations reaching 11 million homes. Rob was both the producer and the star host interviewing celebrities at launch parties, traveling across the country, and reporting at events such as the Arnold Schwarzenegger Sports Festival. He also produced small documentaries which featured some of the biggest names in the sporting and modeling world.
---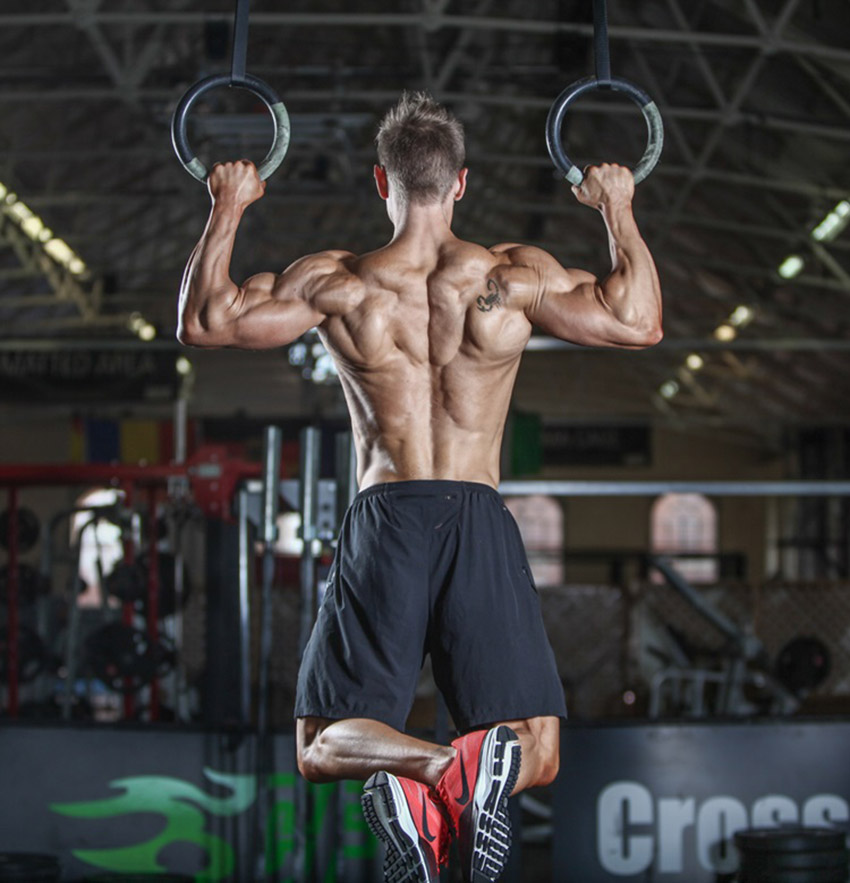 Pro Card And Personal Training
With a thirst for training and competing, Rob decided to continue on his own path and started preparing for other upcoming events, such as the WNSO fitness model show. He went on to win a Pro card in both the fitness and muscle model category, and also came in second place at the World Finals in 2008.
He's also been titled as "Trainer of the Month" by a leading online bodybuilding corporation for transforming people lives, but especially one client, Ron Lester. His progress was documented in an online series called "Rebuilding Ron Lester." The entire program lasted 6 months in total and saw a huge transformation where Ron lost a total of 349 lbs and went through a number of plastic surgeries to rebuild his physique. Thes results placed Rob as one of the personal trainers in the industry.
---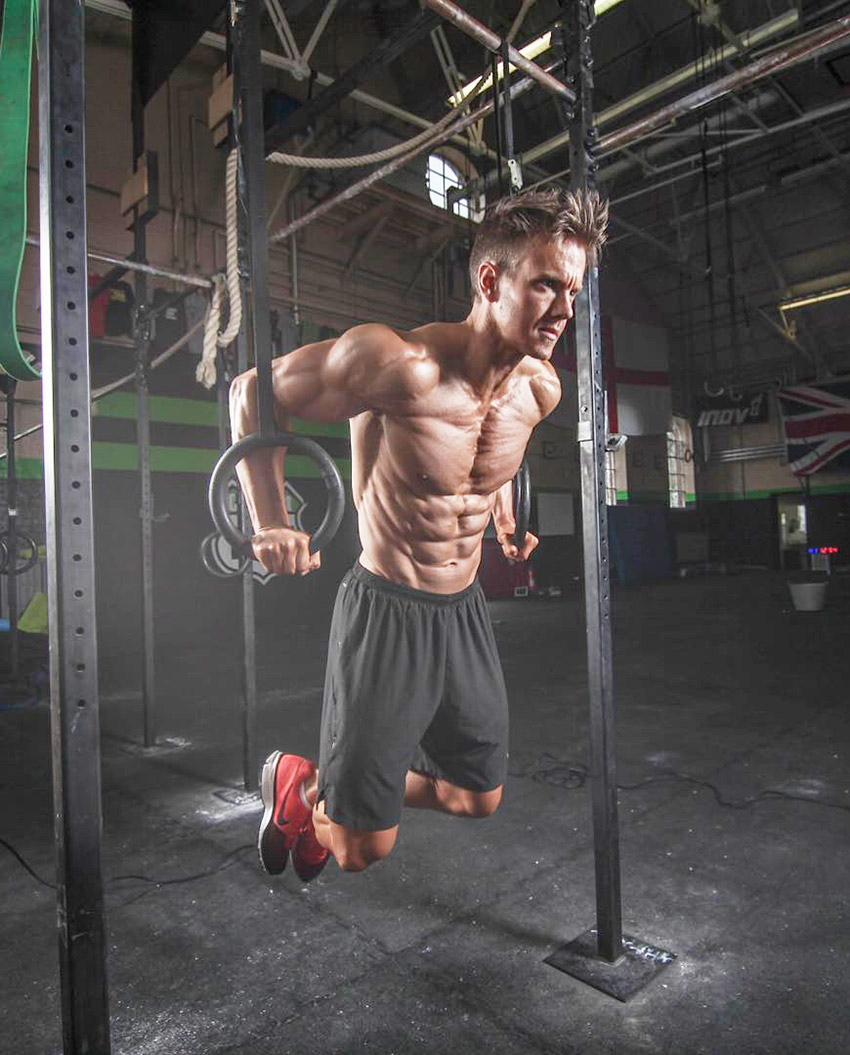 "I've always been a fan of the basic movements, straight sets and going heavy. That's originally how I built my physique."
Training
Form Over Weight
In Rob's early days of training, he admits that he would use heavier weights, trying to lift as much weight as possible. Over the years he's learned that it's not about the amount of weight you use but how you use the weight. Paying attention to strict form, he's been able to achieve better conditioning, size, and strength whilst paying attention to form vs weight.
"I learned to scale back on the maximum amount of weight and focus more on 'feeling the muscle' work.  I've seen much better results from training this way and have been able to see greater muscle density and size than when I was training a few years back with as much weight as I could lift. Sometimes you need to take a step back in order to continue to move forward."
Rob loves to train his arms, he says that if you have a strong feature, work on it and make it the best one you have. "find something that you love and enjoy doing and become the best at that, not matter how small it is. I love training arms, and feeling the pump in my biceps and as a result have grown some pretty decent peaks on my arms. If you feel as though you have strong legs, or back, or even forearms and calves, then focus on making those outstanding and you'll soon start to see how you can make a name for yourself in the industry!" – Rob Riches. 
---
Rob's Top 3
As we can see from Rob's top three exercises, they're all based on what he likes whilst incorporating two compound movements that are generated to increase size, strength, and testosterone.
Preacher Curls: "I feel I really get a full range of motion and a good stretch in the biceps with this exercise."
Chin Ups: "Are a staple in my back routine. I perform them as a warm up and prefer them over the seated lat pulldown."
Leg Press: "The leg press allows me to load a lot of weight without placing stress on my lower back. I warm up on squats and go reasonably heavy, but it's on the leg press where I truly reach failure on leg day!"
---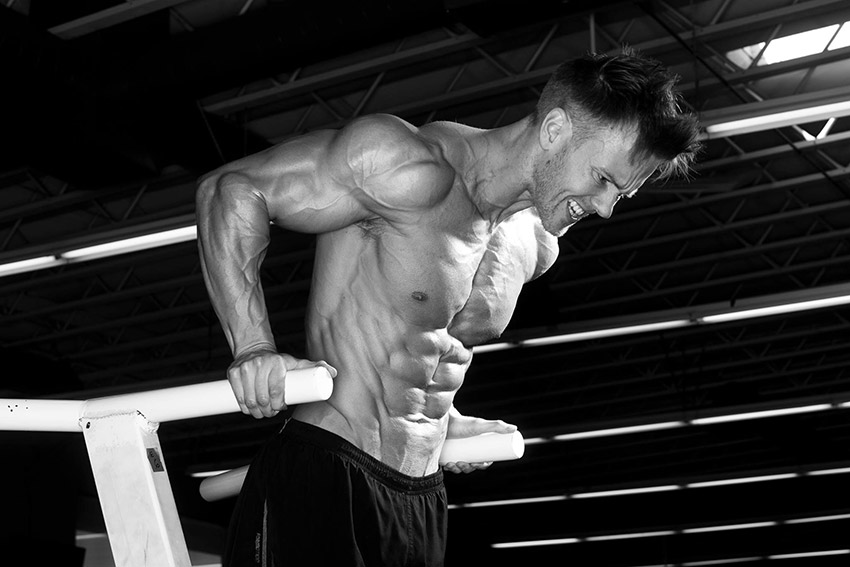 Rob's Full Workout
Monday: Back
Chin Ups 3 x 10
Barbell Rows 4 x 10-12
One-Arm Dumbbell Rows 3 x 8-12
Seated Row 4 x 8-12
Seated Lat Pulldowns 4 x 12-15
Tuesday: Quads/Calves
Barbell Squats 4 x 8-12
Leg Press 4 x 8-12
Hack Squats 3 x 8-10
Walking Barbell Lunges 4 x 15-20 Steps
Leg Extensions: 4 x 12-20
Calf Raise 4 x 15
Single Leg Raise 4 x 15
Wednesday: Biceps/Forearms
Close Grip Pull Ups 3 x 10
Seated Dumbbell Curls 4 x 8-12
Preacher Curl 3 x 10-12
Single Arm Concentration Curls 3 x 10-12
Cable Curl 4 x12-20
Reverse EZ-Bar Curl 3 x 15
Standing Barbell Wrist Curl 3 x 15
Reverse Dumbbell Wrist Curl 3 x 15
Thursday: Deltoids/Calves
Seated Barbell Front Press 4 x 8-15
Seated Dumbbell Arnold Press 3 x 10-12
Bent-Over Rear Delt Fly's 3 x 10-12
Machine Rear Delt Fly's 2 x 15
Dumbbell Lateral Raise 3 x 10-12
Single-Arm Cable Lateral Raise 2 x 15
Leg Press Calf Raise 4 x 15
Seated Leg Press 4 x 15
Friday: Chest/Forearms
Incline Barbell Press 4 x 8-15
Incline Dumbbell Press 3 x 12-10
Flat Bench Press 3 x 12-10
Flat Dumbbell Fly's 3 x 10-12
Cable Fly's 3 x 15
Barbell Wrist Curls 3 x 15
Reverse Dumbbell Wrist Curl 3 x 15
Saturday: Hamstrings/Lower Back
Stiff-Legged Deadlifts 4 x 8-15
Lying Leg Curl 3 x 10-12
Vertical Leg Press 3 x 10-12
Seated Leg Curl 3 x 10-12
Good Mornings 3 x 12-15
Weighted Hyper Extension 3 x 12
Reverse Hyper Extension 3 x 12-15
Sunday: Triceps/Traps
Lying Tricep Extensions 4 x 8-15
Cable Pressdown 3 x 10-12
Single Arm Overhead Dumbbell Extension 3 x 10-12
Cable Kickbacks 3 x 15
Barbell Shrugs 4 x 8-15
Smith Shrugs 3 x 10-12
Lying Front Bar Raise 3 x 10-12
---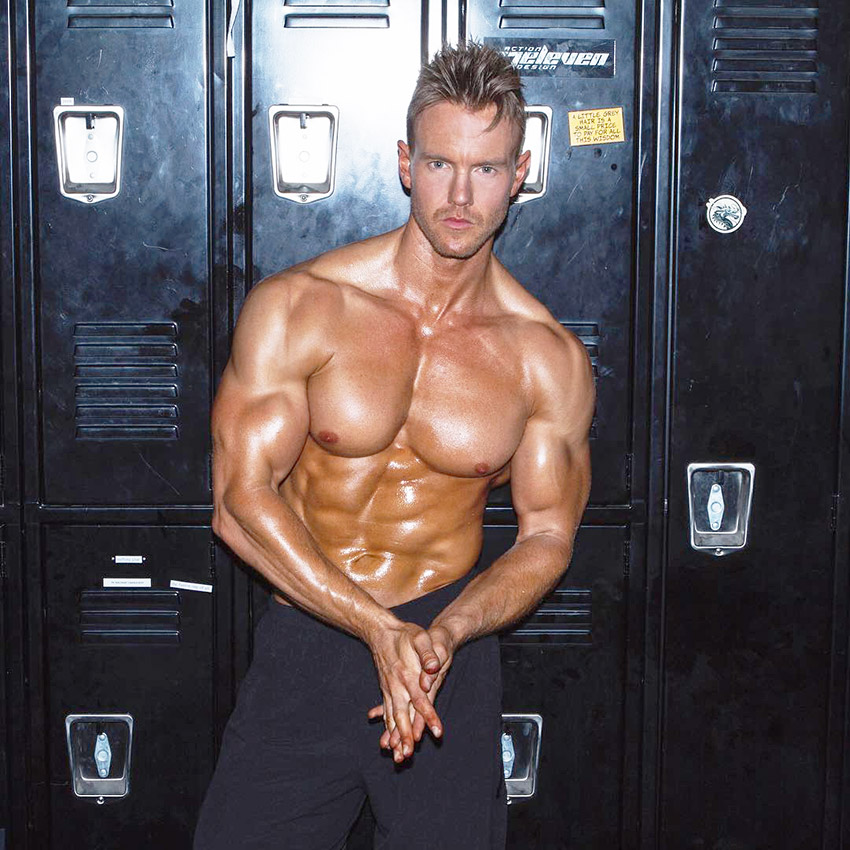 "Looking back to where I started from where I am now, I would definitely say that I've realized my ambition as a kid. It didn't come quickly or easy, and it took many years to get to where I am now, but the journey was definitely worth it as it opened up opportunities that I would've never had."
Nutrition
Rob's Diet
Rob's experimented with a few different diets in his years of training, one being the Paleo diet. Rob saw great results on the low carb high protein and fat diet. He enjoyed great conditioning as the same if he were on a higher carb diet and without the need for counting his calories.
Whilst on the diet his body was craving fats and meats, although this was great for Rob's conditioning and ability to stay lean, but he soon realized that it was quite costly and that reverting back to a 40:40:20 for proteins, carbs, and fats, he could get even better conditioning overall.
His diet mainly stays around 3000 calories per day, and when it comes to cheat-meals, he'll just go with the flow if out with friends. His main rule is "not to overeat." His favorite foods are sushi, curried chicken, and rice. Below is an example of Rob's weekly diet.
Weekly Diet
Meal 1: 7 Egg Whites, 1 Whole Egg, 2 tablespoons Cottage Cheese, 2 ½ ounces Brown Rice, Portabella Mushrooms and 2 tablespoons Salsa
Meal 2: 7 ounces Chicken Breast, 5 ounces Yam or Sweet Potato, 1 cup Broccoli, 1 cup Spinach and 1 teaspoon Flaxseed Oil
Meal 3: 3 ½ ounces Salmon, 6 Egg Whites, 2 ounces Brown Rice, 1 cup Kale and 1 cup Green Beans
Meal 4: 6 ½ ounces Ground Turkey, 2 ounces Brown Rice, ¼ Avocado, 1 cup Green Beans and 1 cup Broccoli
Meal 5: 1 scoop Whey Protein and 2 ½ ounces Dates
Meal 6: 2 ½ ounces Ground Turkey, 1 ½ ounces White Rice, 1 teaspoon Flaxseed Oil, 1 cup Green Beans and 1 cup Asparagus
Meal 7: 5 ounces Cottage Cheese, 1 scoop Casein, ½ ounce Almond Butter and Stevia Extract mixed in blender
---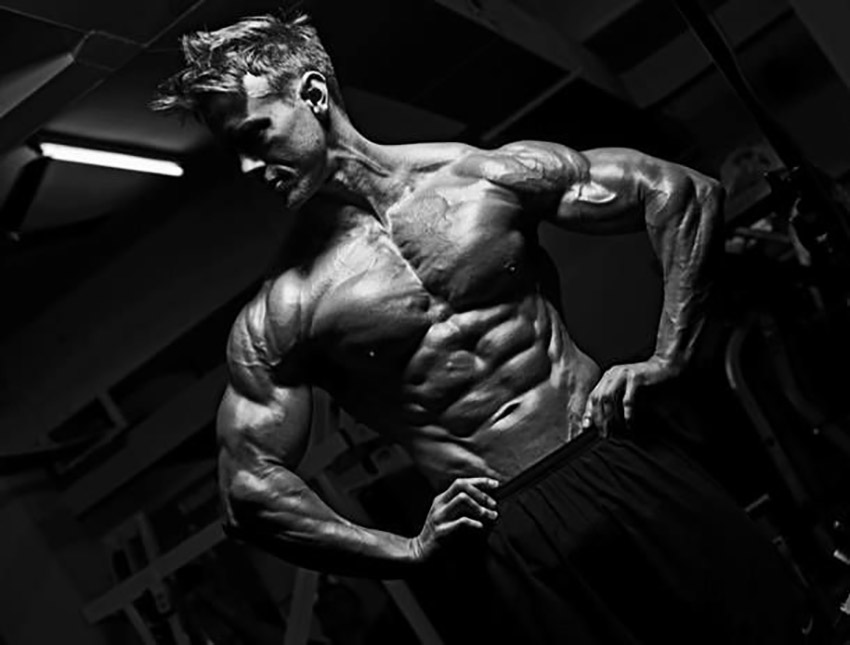 "I've always had an inner drive. I love being able to change my physique; it's like wearing a badge of honor; people can see how dedicated I am."
Idols and Influences
In the beginning, Rob's influences started when he had to rebuild his weak shoulder from a mountain bike accident. Seeing other fitness models on the front of the covers giving training advice, this is where Rob started his journey on trying to emulate his idols.
Later on in life throughout his career, Rob's drive and motivation comes from the new, and young talent on the fitness scene. He recalls, in the beginning, there were only a handful of people that were at the elite level of the fitness industry, but now, with increasing numbers of fitness enthusiasts on social media, they're bringing a new kind of competition to the table.
"I see so many guys (and girls) in amazing shape, and many of them are literally 10 years or so younger than me. This pushes me to step up my training and pull together everything I know to be able to continue to grow and get better as an athlete/competitor amidst a sea of fresh new young talent."
This pushes Rob to up his game and work harder than ever to maintain one of the top spots in the fitness and modeling world. We can see his drive and thirst push Rob to lead the way, but not forgetting some of the idols that also inspire countless of others to excel to greatness are also on Rob's list. Such as Arnold, Larry Scott, and Sergio.
"My mentality has always been if it was good enough for the pioneers of bodybuilding, Arnold, Larry Scott and Sergio, then it was good enough for me."
---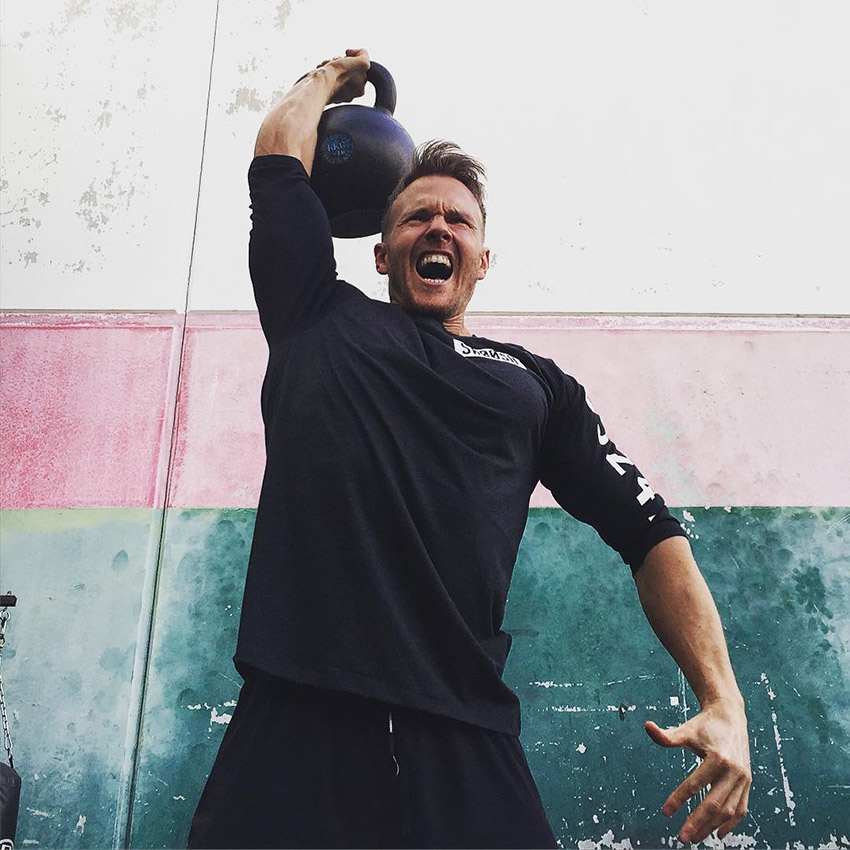 What we can learn from Rob Riches
With years of dedication and an air of professionalism, Rob Riches has shown that willpower, intelligent training, and a passion to be one of the best, has landed him as one of the most successful models of his generation.
Starting his journey after an unfortunate accident in his youth, to working out in his garage taking advice from fitness magazines. Rob has shown that with the right inspiration and training methods, you too can have your very own physique of greatness.