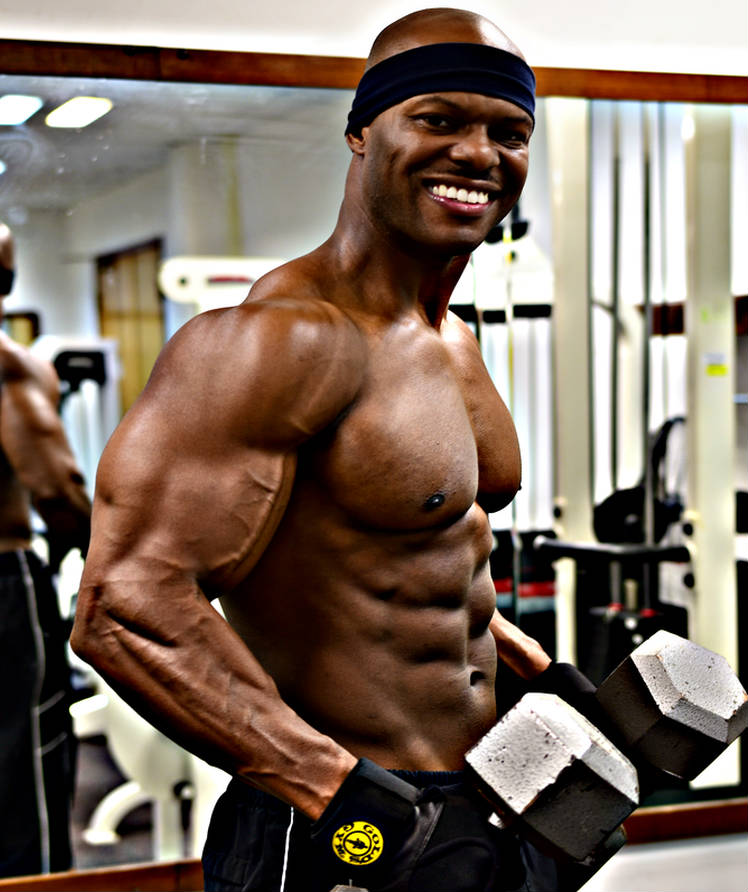 Rob Niter
Professional bodybuilder, fitness model and personal trainer
Rob Niter is an American professional bodybuilder, fitness model, and personal trainer. He's made a name for himself through his intense workouts, along with his frequent motivational posts on Instagram.
While Rob is completely dedicated to the bodybuilding lifestyle he enjoys today, this wasn't always the case. In fact, growing up, he was a keen football player and joined the Air Force. It was the strength training element of his football training, which sparked his interest in weightlifting.
He trained his body and mind to the level required for professional competitions, managing to win the first one he entered. He saw this as an opportunity to create a brand from his name.
Rob has received great attention due to his positive attitude, appearing on several major US TV channels. Along with creating an online personal training business to help his fans with their goals. This is his story:
---

Rob Niter's Transformation
Athlete Statistics
Full Name: Robert Niter
Weight
Height
Age
Date of Birth
185 - 195lbs (83.9 - 88.5kg)
5'9" (175cm)
41
July 29, 1982
Nationality
Profession
Era
American
Professional bodybuilder, fitness model and personal trainer
2010
| | |
| --- | --- |
| Weight | 185 - 195lbs (83.9 - 88.5kg) |
| Height | 5'9" (175cm) |
| Age | 41 |
| Date of Birth | July 29, 1982 |
| Nationality | American |
| Profession | Professional bodybuilder, fitness model and personal trainer |
| Era | 2010 |
---

Accomplishments
Competitions
2013 – Musclemania Lonestar Championships (National Qualifier) – 1st Place
2014 – Musclemania All Forces Physique Championships (National Qualifier) – 1st Place
2014 – Musclemania All Forces Championships (National Qualifier) – 1st Place
2015 – Musclemania Muscle Model Championships (National Qualifier) – 1st Place
---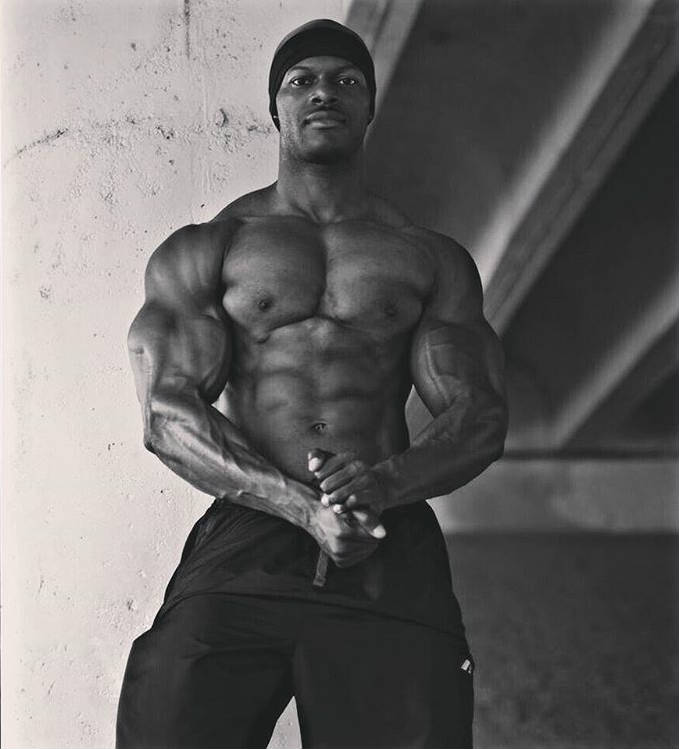 "No matter the situation, you can always improve it as long as you NEVER GIVE UP."
Biography
Early Life
Born and raised in Memphis, Tennessee, Rob grew up in military bases around the world as a child of an American serviceman. He was extremely interested in sports and fitness growing up – playing both football and basketball to a high level.
It was during training for American football games that Rob first began strength training in the gym. This sparked his love for bodybuilding, and he became attached to the idea of building a well-built physique to bodybuilding competitions.
He entered a couple of amateur competitions, which inspired him to pursue the sport further, and to see where his hard work would take him.
Military Service
In 2004, Rob joined the U.S air force and entered the Optometry medical field – becoming a basic life-support program director. While on leave from his air force base, he performed​ cardiopulmonary resuscitation on a fallen jogger, and was honored by the mayor of Houston and the air force for his actions.
Building A Competition-Ready Physique
When Rob was in the military, working out was mandatory. Because of this, he had all the opportunities he wanted to hit the gym and complete weightlifting sessions. As he improved his body further, he decided that he could go above and beyond his amateur past. He decided to give the US bodybuilding professionals a run for their money.
He began focusing on his daily nutrition and training routine more clearly, which in itself gave him more motivation to push towards his goals. By the 2010's, Rob believed he was ready for the world stage and began developing his posing routine to impress the judges.
---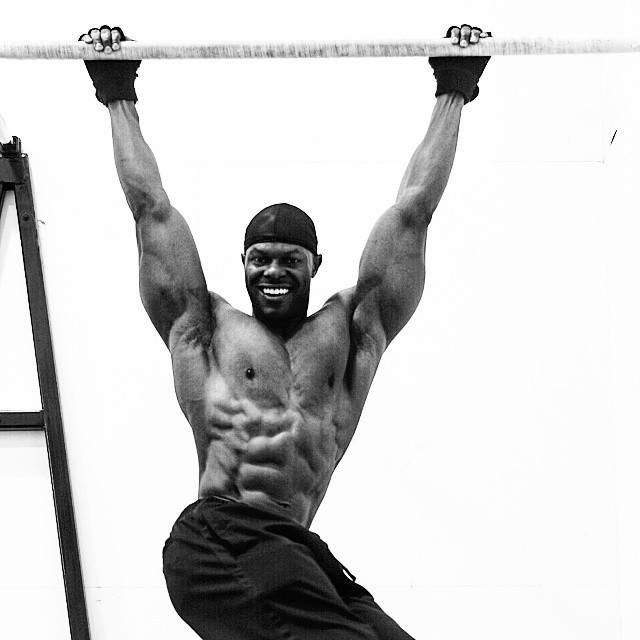 ---
Competing
The first professional competition he took part in was the Musclemania 'Lonestar' in 2013. Musclemania is an organisation that is dedicated to natural bodybuilding and bodybuilders, so Rob fit in well on the main stage.
He was admittedly nervous when he stepped out for his first professional competition, but he came away with a 1st place position and was ecstatic.
Following this victory, in 2014 Rob also competed at the Musclemania 'All Forces physique' for servicemen and women. He took part in Musclemania's 'Overall Model Championship' during the same year, coming out with the first place trophy.
At this point, there was no stopping him and he won the another Musclemania Qualifier in the under 85 kg bodybuilding category. This was to be Roberts fourth 'Pro Card', and he became a well-known figure in the natural bodybuilding scene in the U.S as a result.
Finding Sponsorship Deals And Television Work
Throughout this competition period, Rob had spent a lot of time reaching out to fans, peers and clients on social media. Through these channels, a popular UK fitness company reached out to Rob and asked if he would like to become a sponsored athlete for their brand.
Beyond direct sponsorship and affiliate work, Rob has also participated in fitness expo's internationally. Through this work he has appeared on several US television networks and other media sources such as popular fitness radio stations offering tips to beginners.
Personal Training
Robert's television work, allowed him to turn his name into a brand. Inspired by the confidence this gave him, ​he created a website targeted at bodybuilding beginners looking to make gains. He linked this site up to YouTube and social media channels, developing a following straight away.
---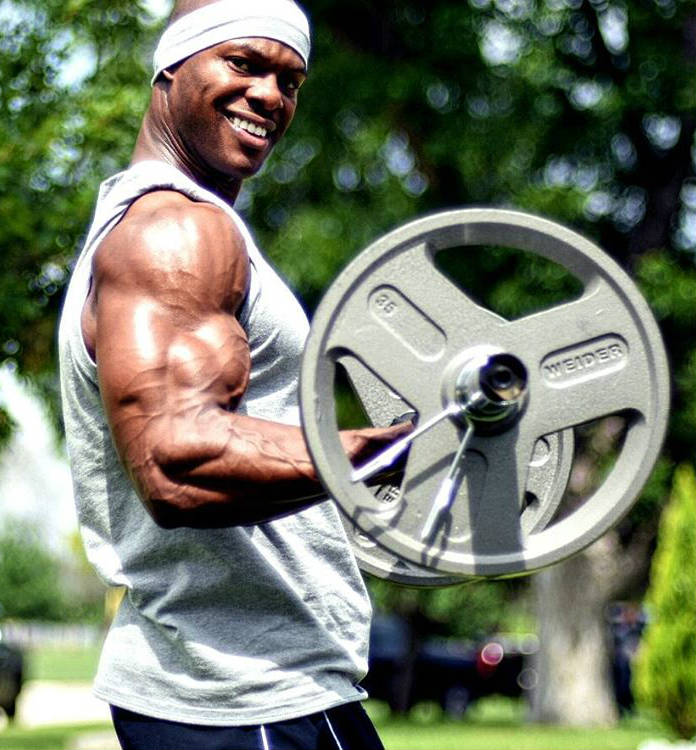 "If your actions inspire others to dream more, learn more, do more and become more, you are a LEADER."
Training
A Focus On Intensity
Robert focuses his workouts around constant intensity. He has created a routine which incorporates explosive reps, believing that his muscles react well to fast sets with a high rep counts.
Machines And Free Weights
When it comes to deciding between machines and free weights, Rob doesn't. He uses both free weights and machines in his sets, and loves to switch up exercises now and then to stimulate his muscles with different movements.
When he can, Rob also enjoys changing exercises as a means to make his workouts more enjoyable. He focuses a lot of his online videos around his passion and enjoyment of the sport, and he believes doing this adds to this fun.
A Typical Arm Workout
Rob started his training when he was young – working his upper body mainly as it was more enjoyable. While he incorporates a full body workout today, he still loves his arm sessions and includes tricep extensions, barbell curls, dumbbell curls and a variety of cable and  free weight exercises to maintain the arms he has today.
Chest, Back And Shoulder Workouts
His chest, back, and shoulder workouts are just as varied as his arm sessions. He includes compound movements such as the bench press and dumbbell incline flye, but also uses cables and machines to stimulate his pectorals.
For his back, he uses exercises such as rows, pull-downs and deadlifts to ensure he improves this area and creates a more  proportional physique as a result.
---

Nutrition
Healthy And Nutritious
Robert's diet focuses around simple, healthy and nutritious ingredients. He knows that he has to hit his daily macronutrient needs, so he prepares his meals a couple of days in advance and stores them in the fridge.
His meals always include protein and vegetables of some kind and he loves to eat eggs with brown rice – prioritizing his muscle gains over taste. His vegetable choices are very diverse and he will eat anything from carrots to broccoli, cauliflower and asparagus.
Alternative Sweeteners
Rob uses Stevia as a natural sweetener in his drinks. He wants to reduce his sugar intake as much as possible, and also aims to avoid a spike in his insulin levels which ingesting stevia ensures.
---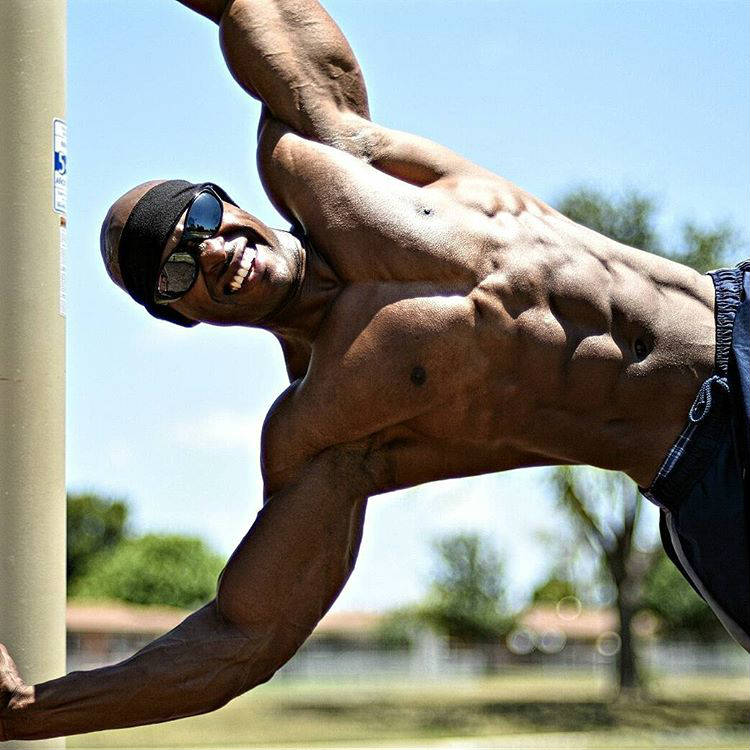 What we can learn from Rob Niter
Rob Niter discovered weightlifting through playing American Football. He took to the sport immediately – winning competitions as a result of his hard work and dedication. His intensive workouts, along with his focus on healthy eating, have allowed him to build an enviable physique.
Arguably the most important characteristic which Rob shares with many other bodybuilding greats, is his genuine enjoyment of the sport. If you really want to do well in bodybuilding, it will be much easier if you look forward to, and enjoy all your workouts – just like Rob.