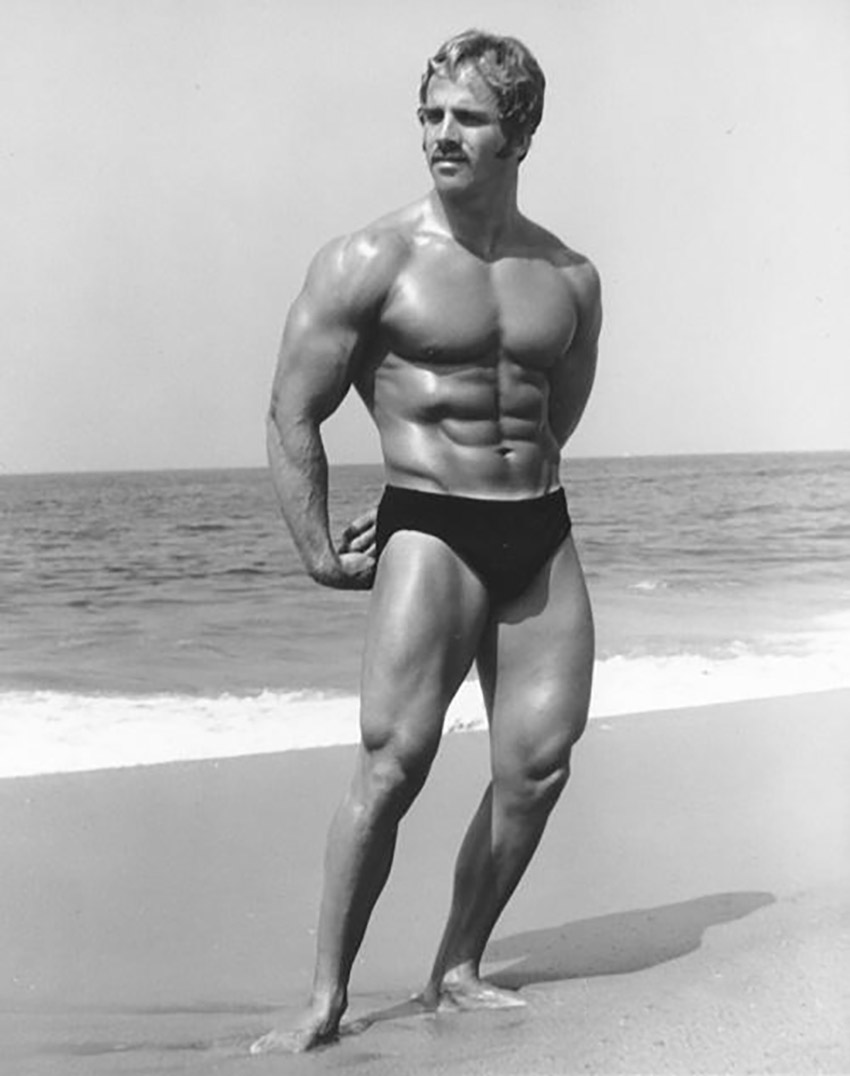 Ric Drasin
Bodybuilder. Wrestler, Personal Trainer, Stuntman
Ric Drasin has been on the bodybuilding and wrestling scene for more than three decades. He's inspired countless of fans and entertained millions as a professional wrestler.
He trained in the 1970's with none other than Arnold Schwarzenegger. He's been a stuntman, personal trainer, and wrestling coach.
He was also the great mind behind the logo for Gold's Gym. With a growing fanbase online, and a popular social media channel (Ric's Corner), Ric's still got a lot more to give. This is his story:
---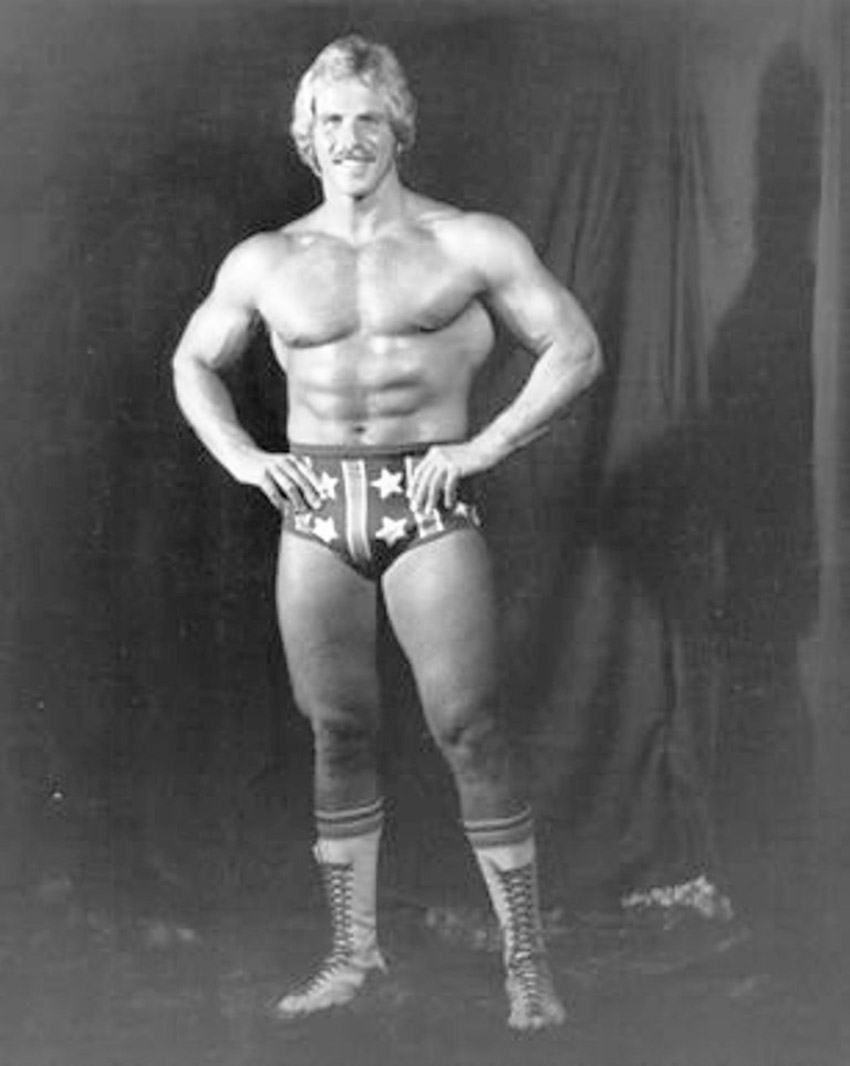 Athletic Statistics
Full Name: Richard Alan Drasin
Weight
Height
Year of Birth
Nationality
215 - 225lbs (93.0 - 102.1kg)
6' (183cm)
1944
American
Profession
Alias
Era
Bodybuilder. Wrestler, Personal Trainer, Stuntman
The Equalizer
1960, 1970, 1980, 1990, 2000, 2010
| | |
| --- | --- |
| Weight | 215 - 225lbs (93.0 - 102.1kg) |
| Height | 6' (183cm) |
| Year of Birth | 1944 |
| Nationality | American |
| Profession | Bodybuilder. Wrestler, Personal Trainer, Stuntman |
| Alias | The Equalizer |
| Era | 1960, 1970, 1980, 1990, 2000, 2010 |
---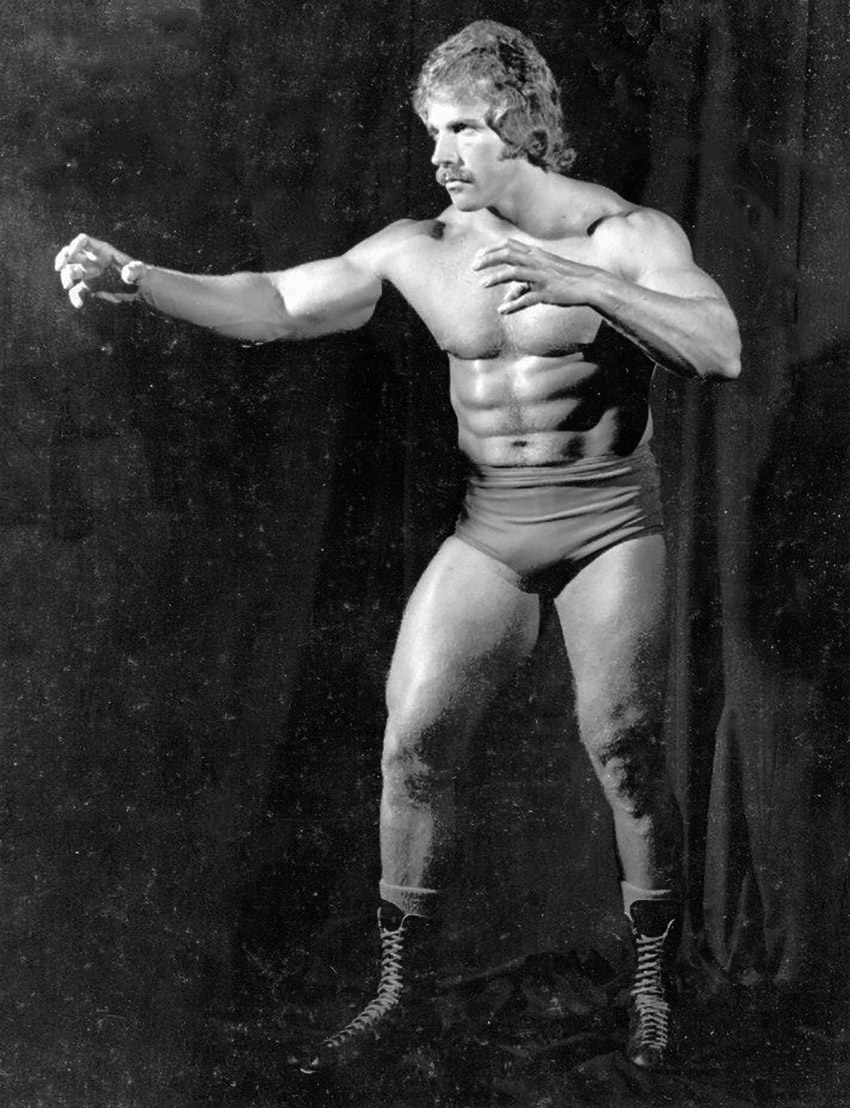 Accomplishments
AWF Heavyweight Championship (1 time)

CCW Championship (1 time)

GCW Junior Heavyweight Championship (1 time)
---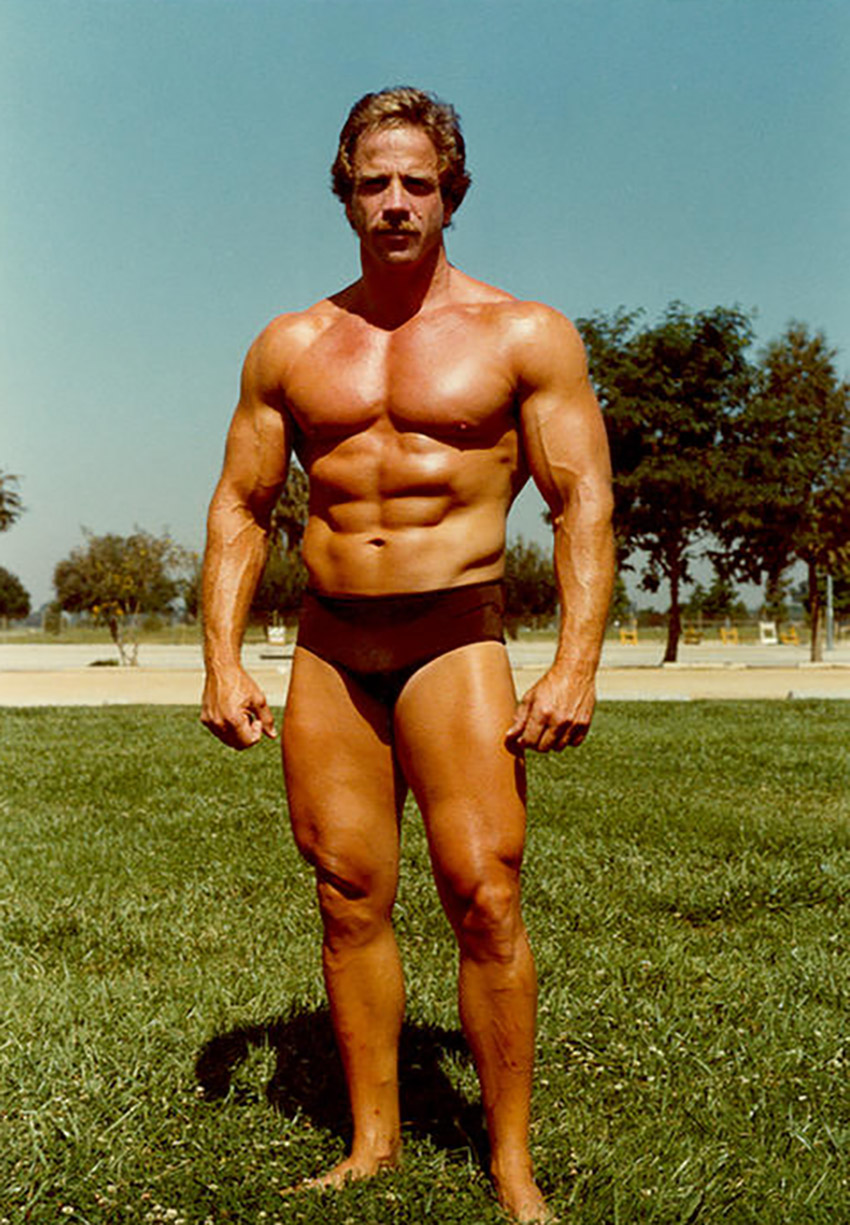 Biography
Ric's Corner and Gold's Gym
Ric Drasin was born on July 12, 1944. He's known for training with some of the greats such as Arnold Schwarzenegger, Lou Ferrigno, and Franco Columbo back in the 1960s and '70s. he's also known for being a personal trainer, actor, stuntman and professional wrestler.
He wrestled professionally for 36 years in total. He also hosts his own online show Ric's Corner, where he gives advice on wrestling, bodybuilding, and fitness. Ric's know for designing the Gold's Gym logo.
But Ric's life wasn't all based around weightlifting, powerlifting, and wrestling. When Ric was in high school, he was a focused artist and musician. He formed a band which was named The Epics, who featured at the Hollywood Bowl in 1960.
Battle of the Bands
Three months after their performance, The Epics took part in a battle of the Bands contest at the Hollywood Palladium. They came in second place out of 200 bands. Their prize was a one-year contract with Capitol Records, who then later changed their name to The Hollywood Vines. Their songs were a hit, but as the band members grew into adulthood, they drifted apart.
Ric decided to enlist in the Army Reserves for eight years which commenced on his 18th birthday. He was stationed at Fort Ord, California, and Fort Lewis, Washington as a clerk/typist and driver. He achieved sergeant throughout the years.
---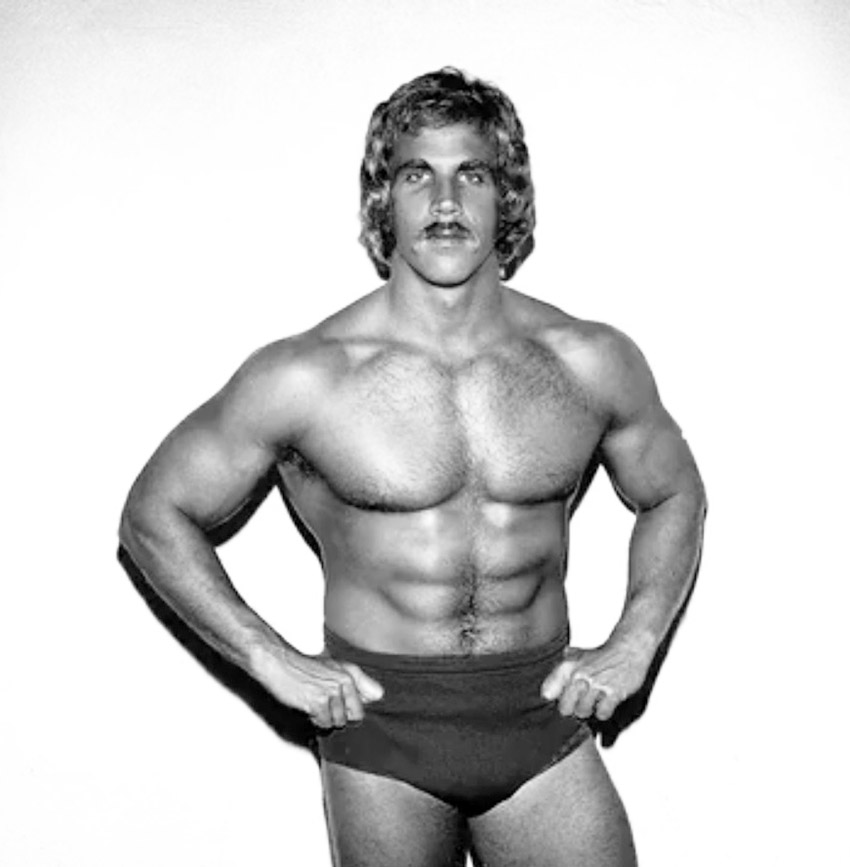 ---
In The Forces
After his service in the army came to an end, Ric focused on fitness and began teaching classes on nutrition and exercises at Bakersfield YMCA. He was also an instructor at Babe's Gym between 1963-1964, then later managed Joseph's Gym between 1965-1967.
His first professional appearance as a wrestler was as Babyface "Dick Alan" against Buddy "Killer" Austin. In 1975, he started his own business named West Coast Wrestling Promotions. He faced a lot of opposition from the National Wrestling Alliance and succeeded in stopping their operations after only a short period of time.
Lifetime Achievement Award
Ric's written books on wrestling, training and has appeared in movies and TV shows. He's also been made a Specialist Reserve Officer for the Los Angeles Police Department.
After receiving the first 'Joe Gold Lifetime Achievement Award', which was presented at the World Gym International Convention in Las Vegas, Nevada. Ric was given the award in recognition for his contributions to the fitness industry as an actor, wrestler, bodybuilder, and artist.
Ric was also given the award for his contributions in preserving the history of the Golden Era of bodybuilding through his online show, Ric's Corner.
---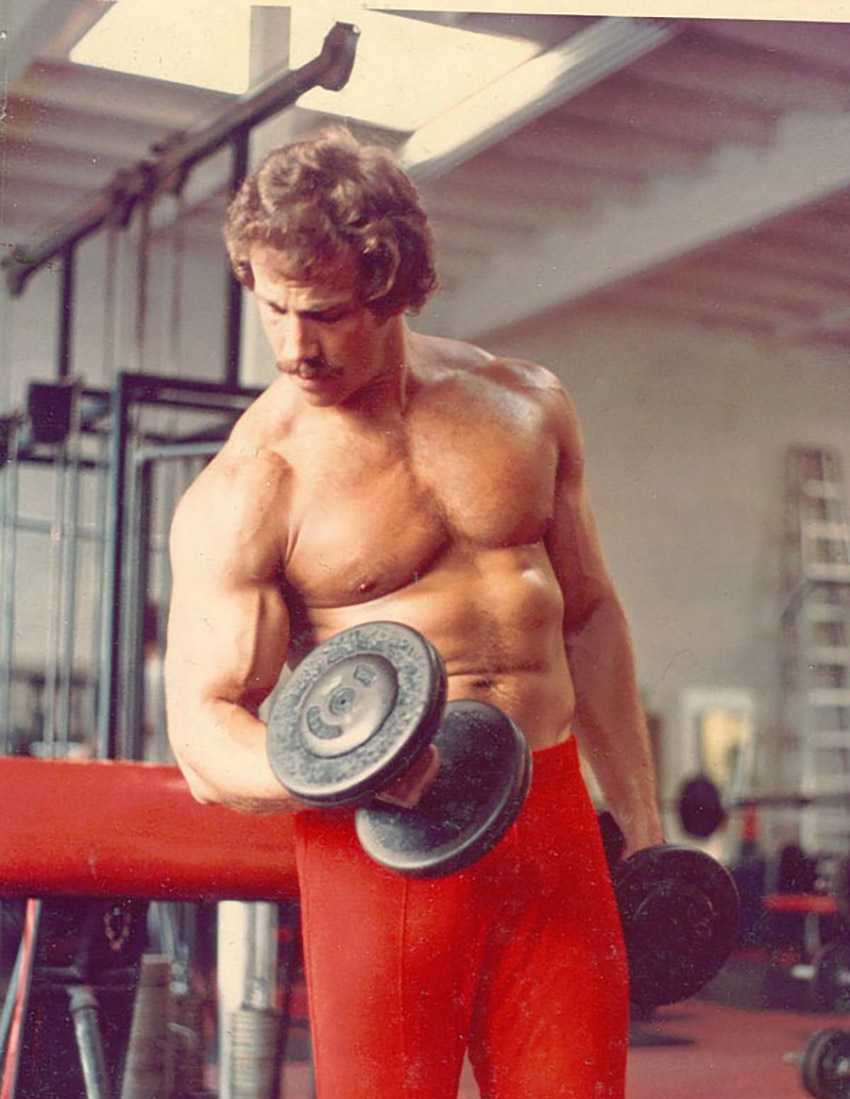 Training
Back in the early days of bodybuilding, Ric admits that their training sessions were long and arduous. They would train in the morning and in the afternoon. They believed that if they weren't sore, then they weren't doing it right. They would constantly train in a broken down state, not knowing the true benefits of the correct type of recovery.
As we know today from years of research, this isn't always the best approach. With the right amount of rest depending on the amount of stress your body has been under is crucial to recovery, performance, aesthetics, and overall health.
Ric recalls taking a break from training:
"I took a week off once and went to Hawaii in which I only trained one day. I ate well, lay in the sun and rested. At the end of that week, I returned to do a wrestling show and everyone told me that I looked bigger and more ripped. I thought it to be impossible but that week off did something right for me and changed the way I was thinking."
Ric's Training Week
Monday: Chest, Back, Abs
Flat Dumbbell Press: 4 sets of 8-12 reps
Dumbbell Flyes: 4 sets of 8-12 reps
Pec Dec or Cable Crossovers: 4 sets of 8-12 reps
Dips: 4 sets of 8-12 reps
Superset:
Pulldowns: 4 sets of 12 reps
Straight-Arm Pulldowns: 4 sets 12 reps
Pull-Ins: 4 sets 10 to 12 reps
Deadlifts: 4 sets 10 reps (not too heavy) this rounds out the body
Tuesday: Delts, Arms
Seated Smith Machine Press: 4 sets of 8 reps
Rear Delts Raises: 3 sets of 15 reps
Seated Lateral Raises: 4 sets of 15 reps
Front Raises: 3 sets of 15 reps
EZ Curl Bar: 3 sets of 8 reps
Seated Dumbbell Curls: 3 sets of 8 reps
Superset:
Preacher Bench Curls or Rope Cable Curls: 3 sets of 8 reps
Triceps Pushdowns: 4 sets of 12 reps
Dumbbell Kickbacks: 3 sets of 12 reps
Triceps Rope Extensions: 3 sets 15 reps
Wednesday: Legs
Calf Raises: 6 sets of 15 reps
Leg Extensions: 4 sets of 15 reps
Leg Curls: 4 sets of 15 reps
Leg Press: 5 sets of 25 reps
---

Nutrition
Low Carb
The diets that were around in the 1960s' and the 70s' were very low-carb and high in protein and fats. They would eat large amounts of meat and also consume full fat cream and other dairy products such as cheese to keep their energy levels up, and strength through their intense training sessions.
With the science of today, we realize this approach isn't always the best. With such a high content of fat, and little dietary fiber, these diets were aggressive and could lead to heart problems, and issues with the arteries if not watched carefully, but they got results.
Best in Moderation
Ric now advises that everything should be taken in moderation:
"No more junk days but instead a little carbs every few days. I don't get fat and can stay hard plus keep my sanity as well. I don't eat a lot and space my meals just as I did back then. If I feel a pound or two start to come on, then I'll cut back even more but always try to maintain where I look good in the mirror. The scale doesn't tell the truth, because you can lose weight and still look fat, but the mirror doesn't lie."
---

Idols and Influences
Ric worked and trained with many people over the years. Some of his main influences were Arnold Schwarzenegger, who would have been a huge impact especially for training motivation.
Another one of his influences will have come from the times his father took Ric to watch wrestling at an early age. Little did his father know, Ric would go on to become a wrestler himself. It's safe to say that bodybuilding, fitness, and wrestling were all huge influences in Ric's life.
---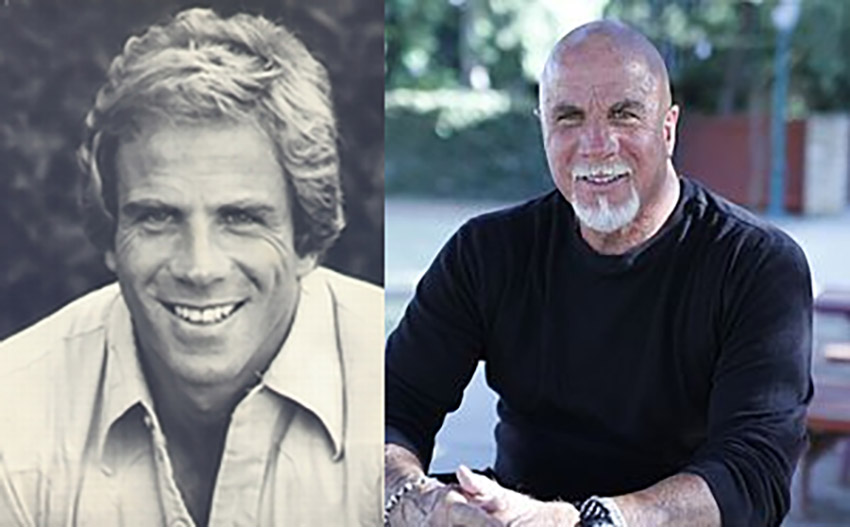 What we can learn from Ric Drasin
Ric's had a long, healthy and successful career. He's trained with the best, risen to the top and made a successful career out of wrestling and personal training. If we can learn anything from Ric, it's to do something that you love and take things in moderation.
A firm believer in doing what makes you happy, for Ric this was being creative and performing in the ring, we can see that there's not always a set path we have to follow. With the right approach and dedication to the things you enjoy doing, you too could be on your way to achieving a physique of greatness.