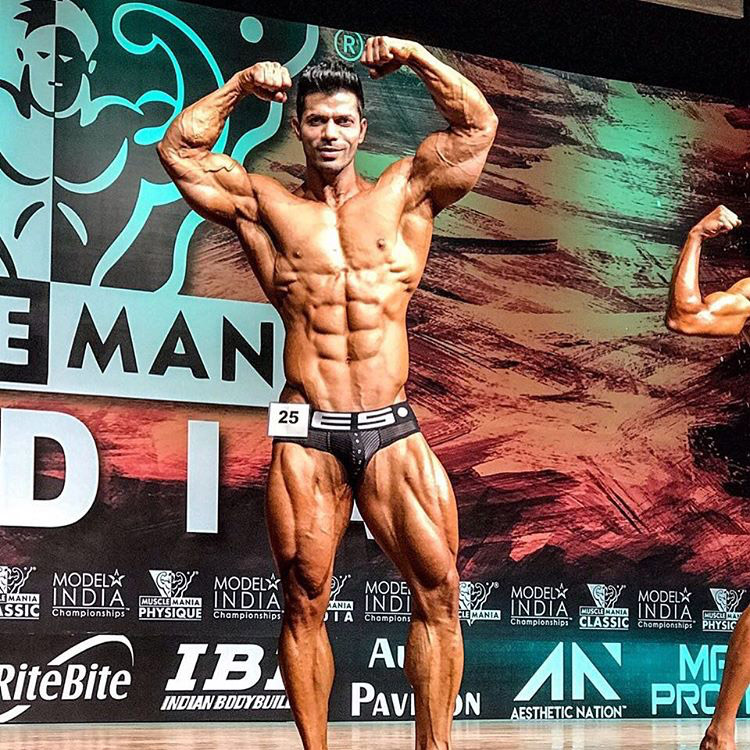 Rajesh Yadav
Bodybuilder, Fitness Model
Rajesh Yadav is an Indian fitness icon, bodybuilder, and a personal trainer. He is known for his year-round conditioning, and incredible abs.
Rajesh competes in shows around India, such as FitFactor and Musclemania India Classic, where he placed 1st in 2016.
His physique has made him one of the most aesthetic individuals from India, and this is his story:
---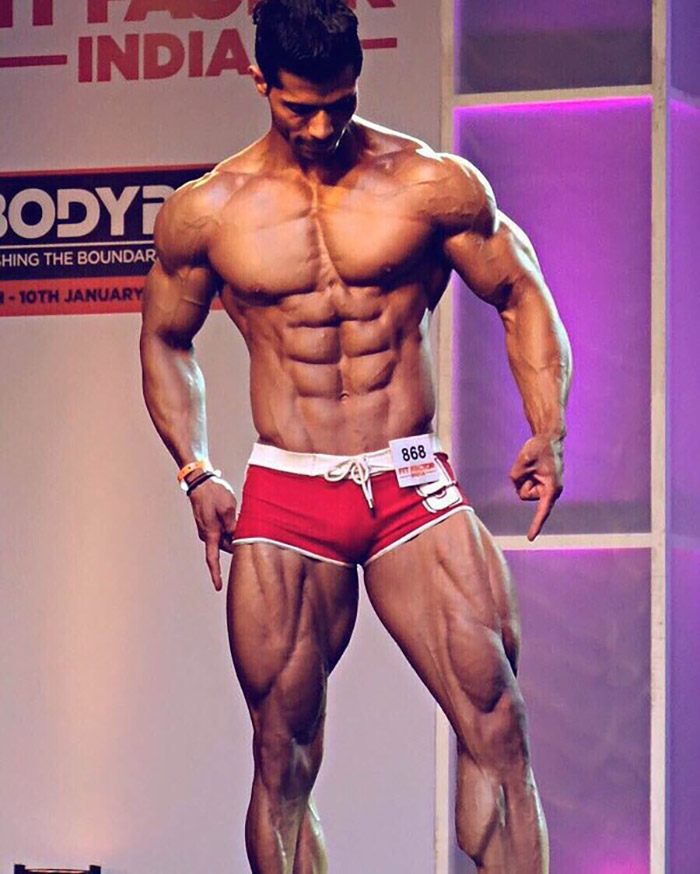 "If you have goals & procrastination you have nothing. If you have goals & you take action, you will have anything you want."
Athlete Statistics
Full Name: Rajesh Yadav
Weight
Height
Nationality
Profession
185 - 195lbs (83.9 - 88.5kg)
5'9" (175cm)
Indian
Bodybuilder, Fitness Model
Era
2010, 2000
| | |
| --- | --- |
| Weight | 185 - 195lbs (83.9 - 88.5kg) |
| Height | 5'9" (175cm) |
| Nationality | Indian |
| Profession | Bodybuilder, Fitness Model |
| Era | 2010, 2000 |
---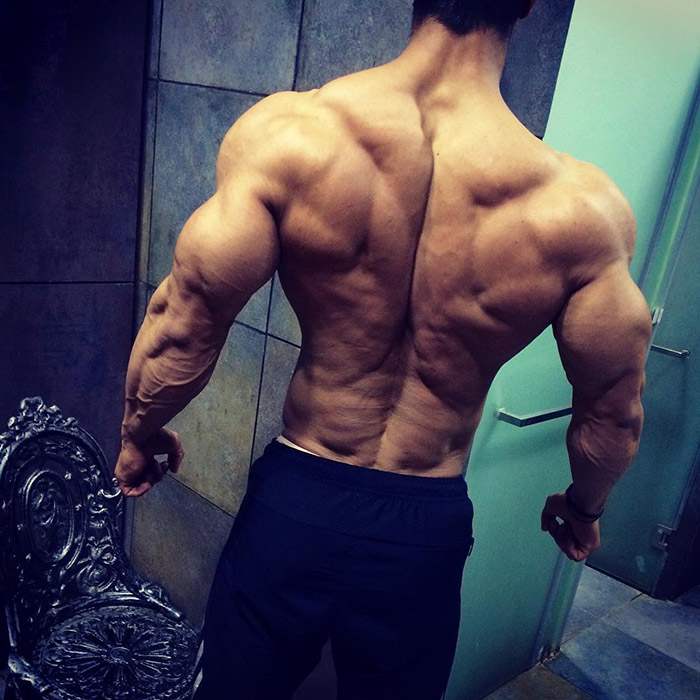 "There is no better feeling than achieving something that you once looked upon as being impossible".
Accomplishments
Rajesh competed in several Indian physique and bodybuilding shows – Musclemania India Classic being the most famous where he managed to take home 1st place, winning the overall title. He's also competed in Fitfactor, in which Rajesh came in a respectable 2nd place.
He's grown an impressive following on social media, and he also featured on numerous fitness magazine covers around India. 
Competitions
Junior Mr. Haryana 2003– 3rd Place

Mr. Haryana 2004 – 1st Place, Gold

Fitfactor 2014 – 2nd place

Fitfactor 2015 – Top 10

Fitfactor 2016, Muscle Model Category – 3rd Place

Musclemania India Classic 2016 – 1st place
---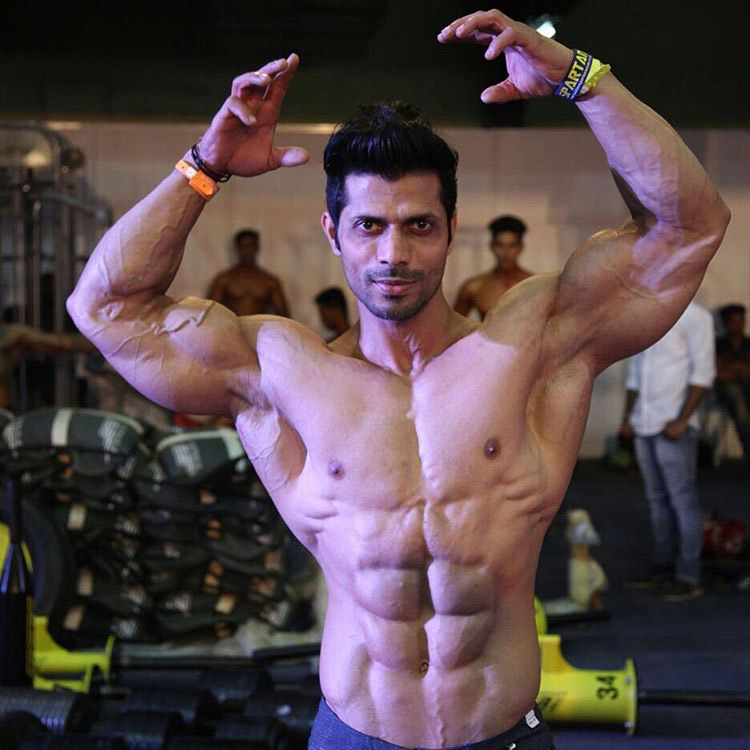 "Be different. Don't follow others. Believe in urself."
Biography
Early Life
Rajesh was born on 1st of December, 1985, in Gurgaon, Haryana. Having a sculpted body was something Rajesh strived for ever since his early teens, and after years of hard work and dedication he turned his dream into reality.
It wasn't until his late teenage years that he decided he would compete in local shows, and by the age of 18, he took home 3rd place at the Junior Mr. Haryana 2003.
The college he was attending, Dronacharya College, was soon neglected because of his passion for bodybuilding. Nevertheless, he graduated from the college, while preparing for shows that were about to come.
First Gold Medal And Other Competitions
Rajesh later went on to win the same show in which he finished 3rd, the Mr. Haryana contest, and he accomplished that just 12 months after the first show.
At only 19 years of age, he already had 2 medals, and he was still far from satisfied. Aspiring Indian continued his series of extraordinary results with several more medals, and in 2016., after 12 years, he won 1st place in MuscleMania India Classic.
The 31-year-old was praised by many during his early competition days in India, especially by one of his coaches, who said that Rajesh "had one of the most aesthetic physiques in the country and was sure to go places in the years that were about to come."
---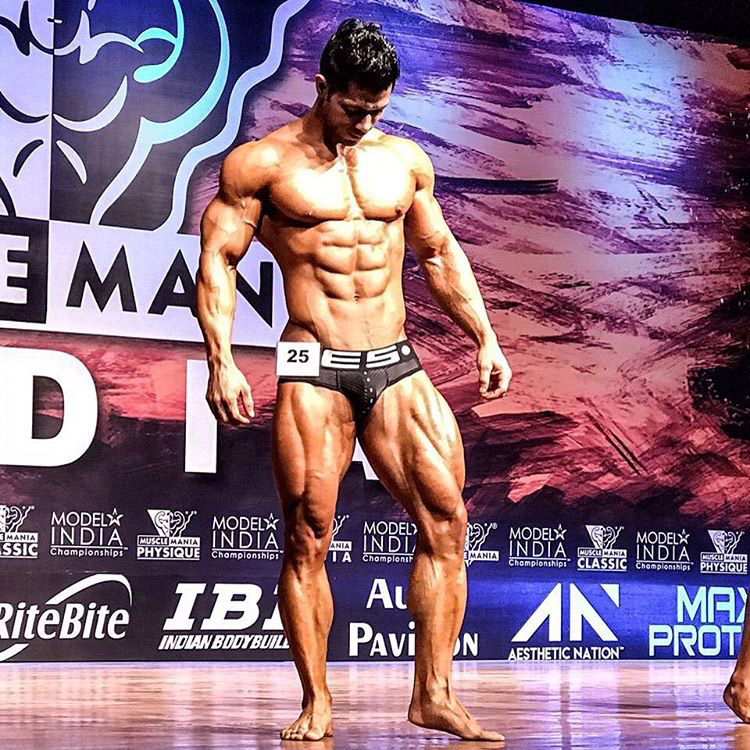 "No matter how much I am tired but every time when I enter the gym I give my 100% effort to achieve my goals."
Training
When it comes to training, Rajesh is a fan of progressive overload. His favorite exercises are squats, overhead cable curls, and dumbbell flys on a flat bench.
---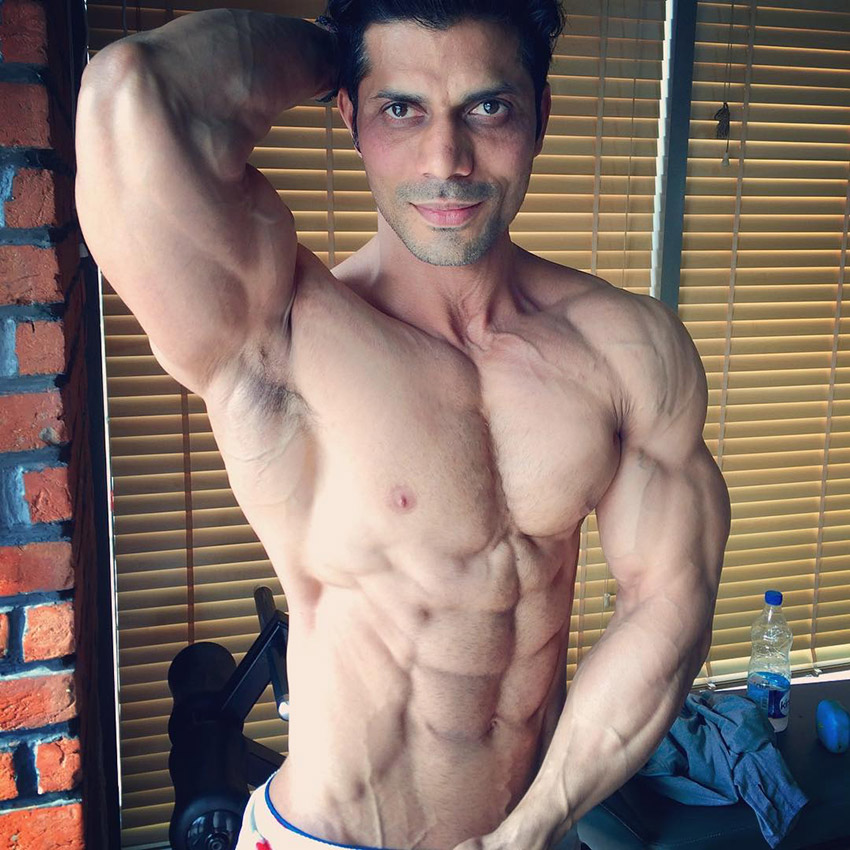 "I feel egg protein works best for me. It's easy to make and not expensive. So I advise to those who say that protein diet is too much and can't afford it – eat more eggs in your diet."
Nutrition
Rajesh is known for his mastery in dieting, which allows him to keep an immaculate physique all year round.
He also stresses the importance of food, not just supplements. The Indian was amazed by how many people put supplements ahead of food as their first choice. He believes that food, together with good supplementation is the best route one can take.
"I don't believe in just proteins and amino's but a wholesome nutritional intake. Multivitamins, fish oils, antioxidants all form a very important part of a nutrition regime. One should make sure to incorporate all of these babies."
---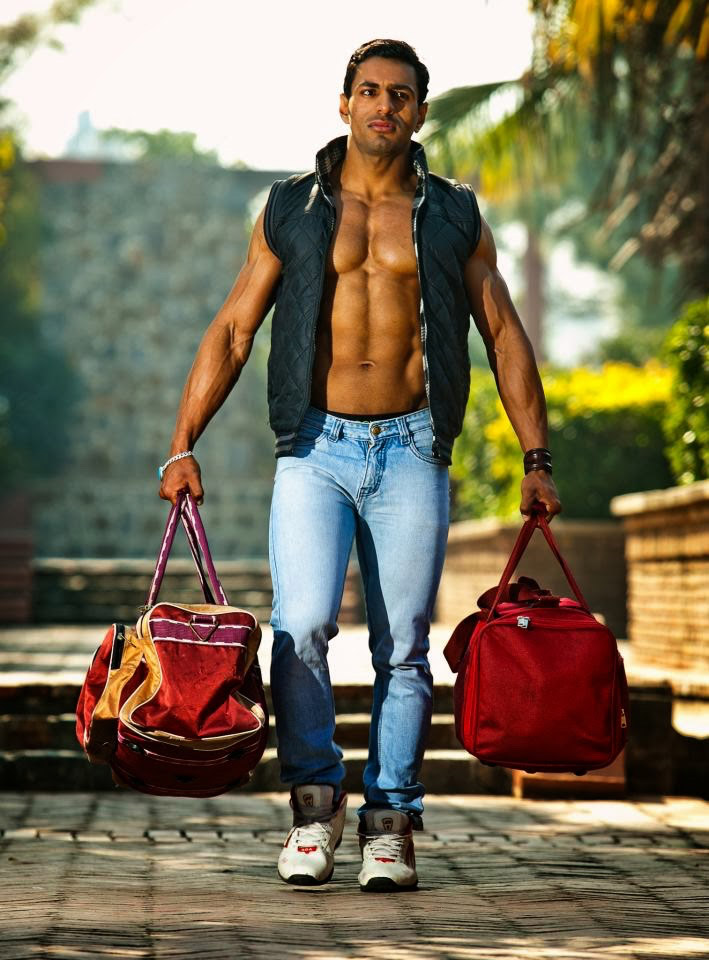 "Don't quit…Whatever you do, don't quit."
What we can learn from Rajesh Yadav
Rajesh Yadav was just another boy with a big dream, but unlike his peers who kept on dreaming, he acted on those dreams and did everything he could to turn them into a reality. He taught us that it is possible to achieve your goals, as long as you are going towards them.
By being committed to your goal and staying focused, just like Rajesh, you too can build your own physique of greatness.