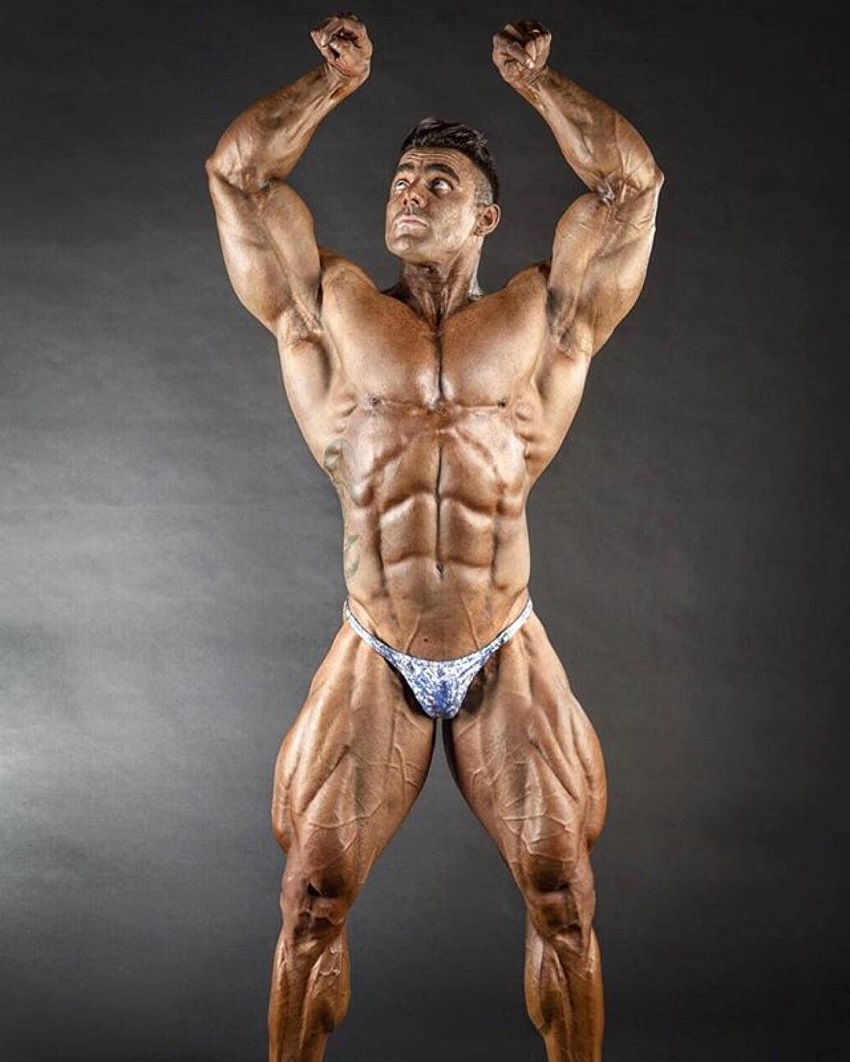 Rafael Brandao
IFBB Pro Bodybuilder
With an aesthetic physique and a rising career in the IFBB circuit, Rafael Brandao has all of the traits of a successful bodybuilder. After winning his Pro Card in 2016, Rafael took the IFBB league by storm, taking 8th place in his debut at the 2017 San Marino Pro.
However, while he's a successful bodybuilder now, Rafael's life wasn't always centered around weightlifting. Growing up, Rafael struggled to gain weight due to his fast metabolism. In fact, his peers often teased him because of his skinny frame.
Eventually, Rafael became 'fed up' with being skinny and decided to take the matter into his own hands. He joined a gym and started training with heavy compound exercises. Although he didn't know much about training at first, entering the gym was Rafael's first step towards greatness.
Here's his story:
---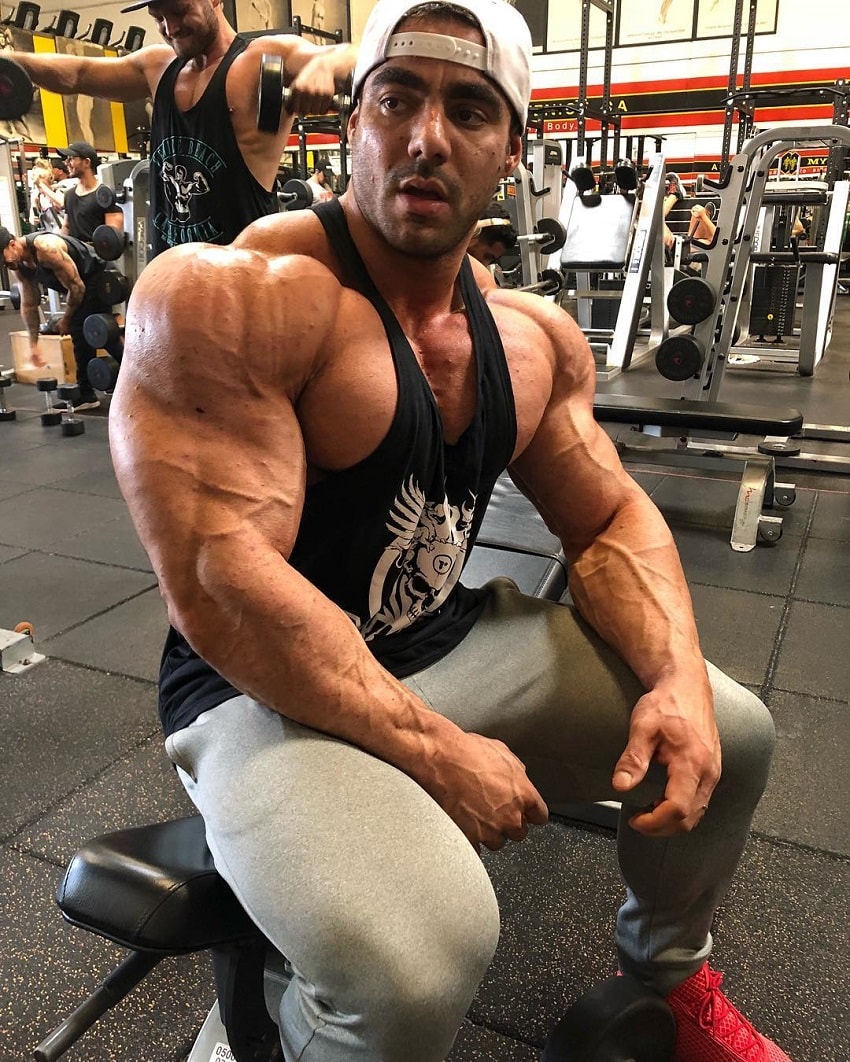 Athlete Statistics
Full Name: Rafael Brandao
Weight
Height
Arms
Thighs
245 - 255lbs (111.1 - 115.7kg)
5'11" (180cm)
52cm
78cm
Age
Date of Birth
Nationality
30
June 24, 1993
Brazilian
Profession
Era
IFBB Pro Bodybuilder
2010
| | |
| --- | --- |
| Weight | 245 - 255lbs (111.1 - 115.7kg) |
| Height | 5'11" (180cm) |
| Arms | 52cm |
| Thighs | 78cm |
| Age | 30 |
| Date of Birth | June 24, 1993 |
| Nationality | Brazilian |
| Profession | IFBB Pro Bodybuilder |
| Era | 2010 |
---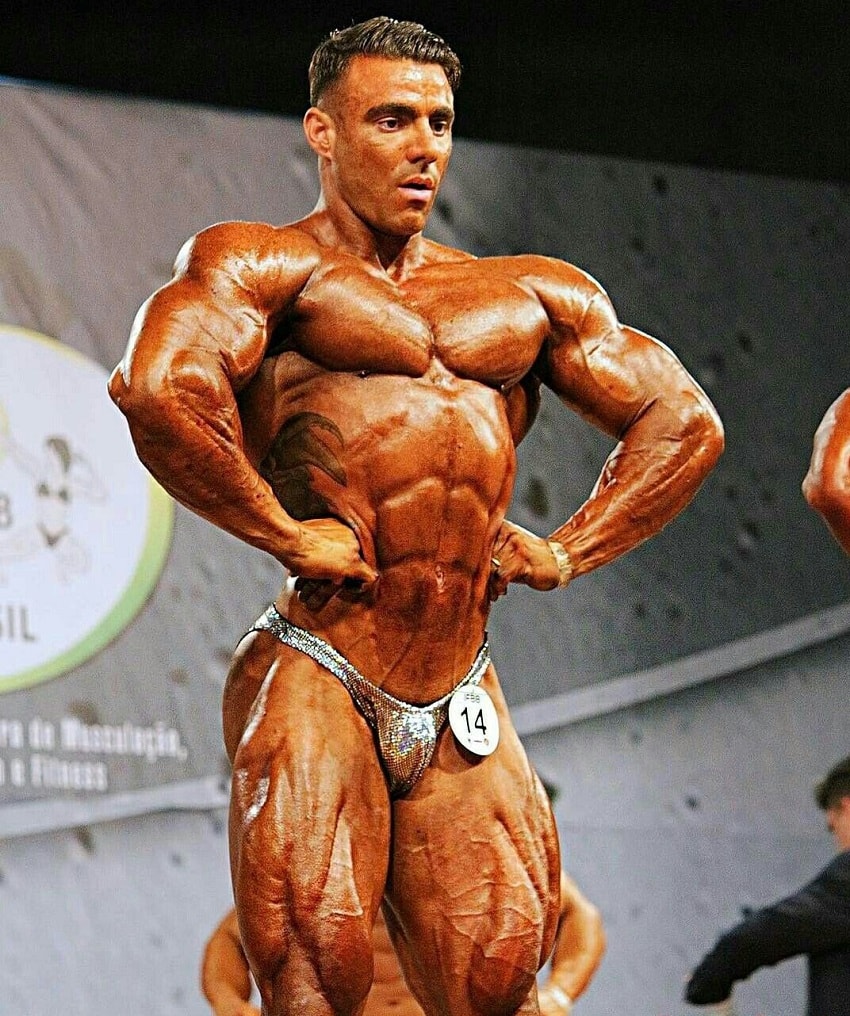 Accomplishments
Bodybuilding Competitions
2017
San Marino Pro, IFBB Men's, 8th place
2018
New York Pro, IFBB Men's, 6th place
California State, IFBB Men's, 3rd place
---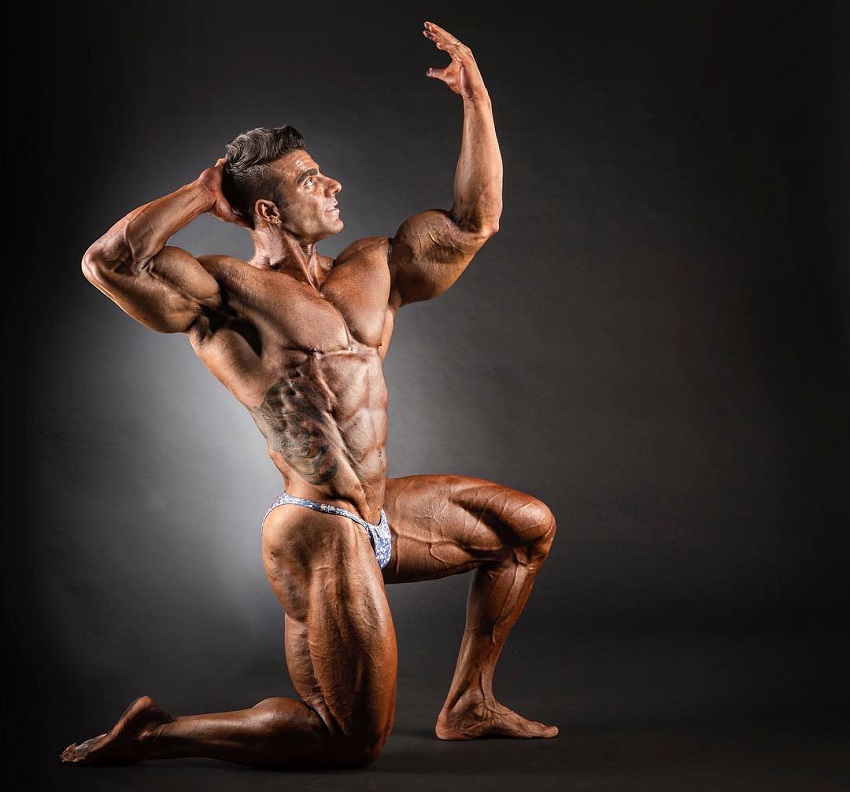 Biography
Early Life of Rafael Brandao
Rafael was born and raised in Garça, a small city in Brazil. While today, Rafael boasts one of the most famous bodybuilding physiques in Brazil, he wasn't always big and strong.
In fact, Rafael looked completely different growing up. He was skinny and had an extremely fast metabolism. This made it hard for him to put on weight despite eating lots of food.
However, despite this, Rafael believed he had good genetics. In his eyes, the right training program was all that he needed to start his transformation from slim to strong – he was correct.
"I was thin, but I always had good genetics and I believed that a stimulus was enough to start growing. And that's exactly what happened."
---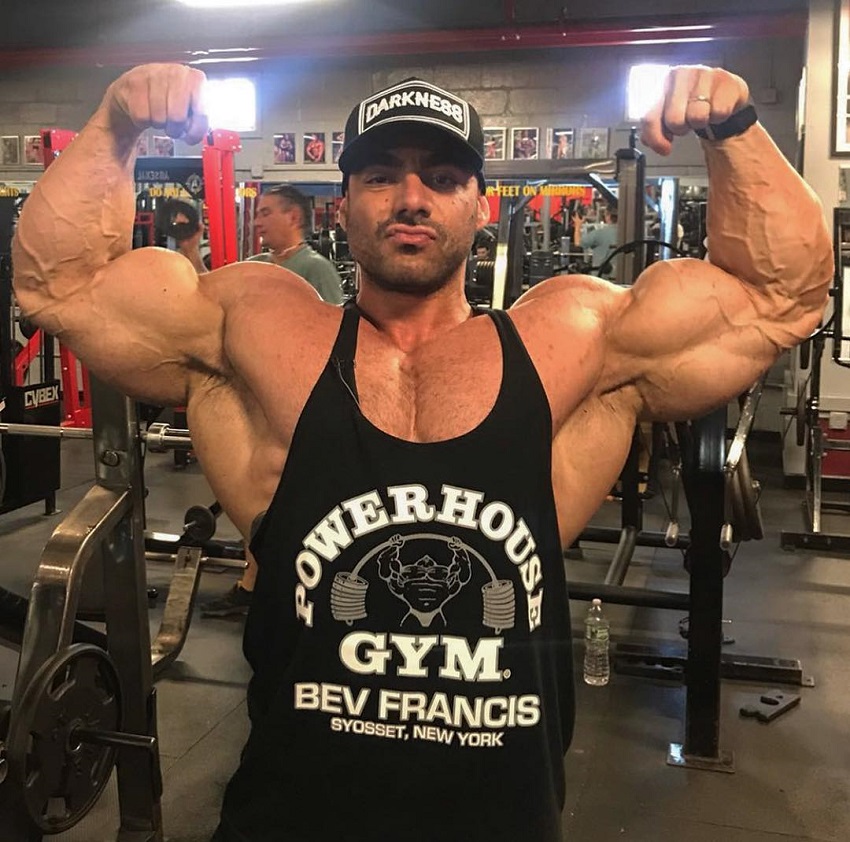 ---
Growing in His Physique
Eventually, Rafael decided that the best course of action for him to gain weight would be to join the gym.
Starting his journey as a 55kilogram teenager, he took on a basic strength training program which saw him quickly gain muscle mass.
Within only a few months, Rafael's body improved dramatically. Because of his quick progress, Rafael became infatuated with weight training.
Taking on a New Challenge
As Rafael's physique grew, so did his enthusiasm with bodybuilding. Eventually, this saw him become interested in bodybuilding shows.
At 20 years old, after months of researching competitive bodybuilding, Rafael decided to step on the stage for the first time in his life.
Three months later, Rafael's competition day came. After countless hours in the gym and strict dieting, he was ready to test his physique against other competitors.
From the moment he appeared on the stage that day, Rafael realized bodybuilding was his calling. He never looked back since then.
---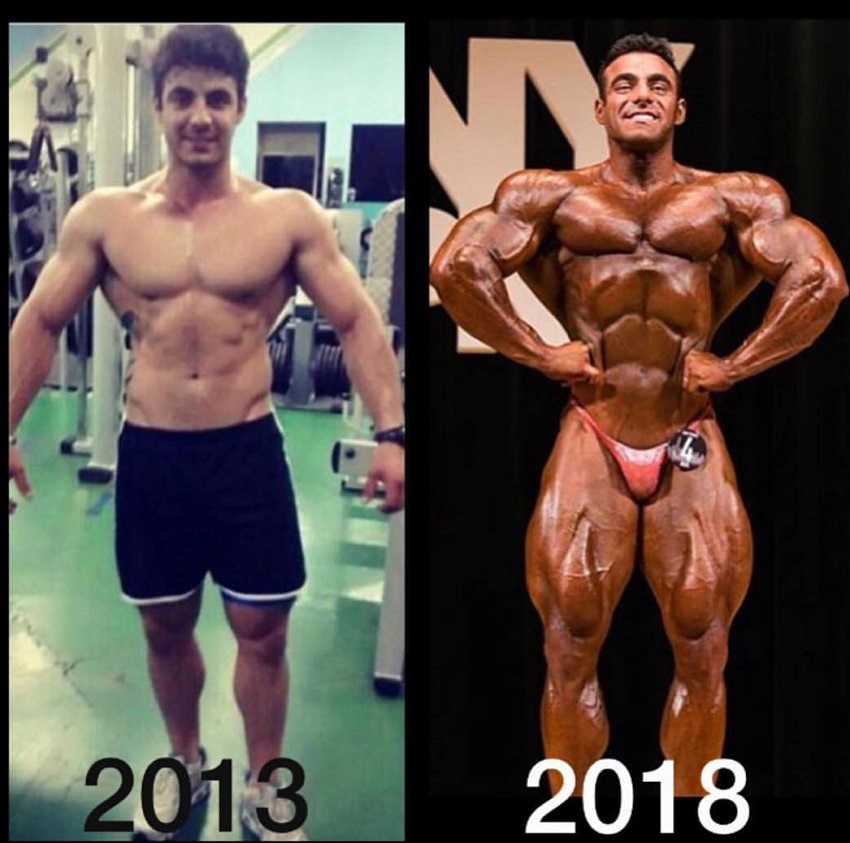 Rafael Brandao's 5-year bodybuilding transformation.
---
Progress on the Stage
After his competitive debut, Rafael wasted no time. He started preparing for more challenging shows, aiming at becoming a professional bodybuilder.
Eventually, Rafael's dreams came true. His efforts and dedication to bodybuilding have eventually earned him the place among the elite bodybuilders of the IFBB Pro Circuit.
"Bodybuilding has changed my life and for the better, I am a more determined and responsible person. I'm another Rafael."
Pro Career
Rafael's Pro debut came in 2017, where he finished in 8th place at the IFBB San Marino Pro.
He improved his result by two places at the 2018 New York Pro (6th overall), before finishing in 3rd place at the IFBB California State Bodybuilding competition.
---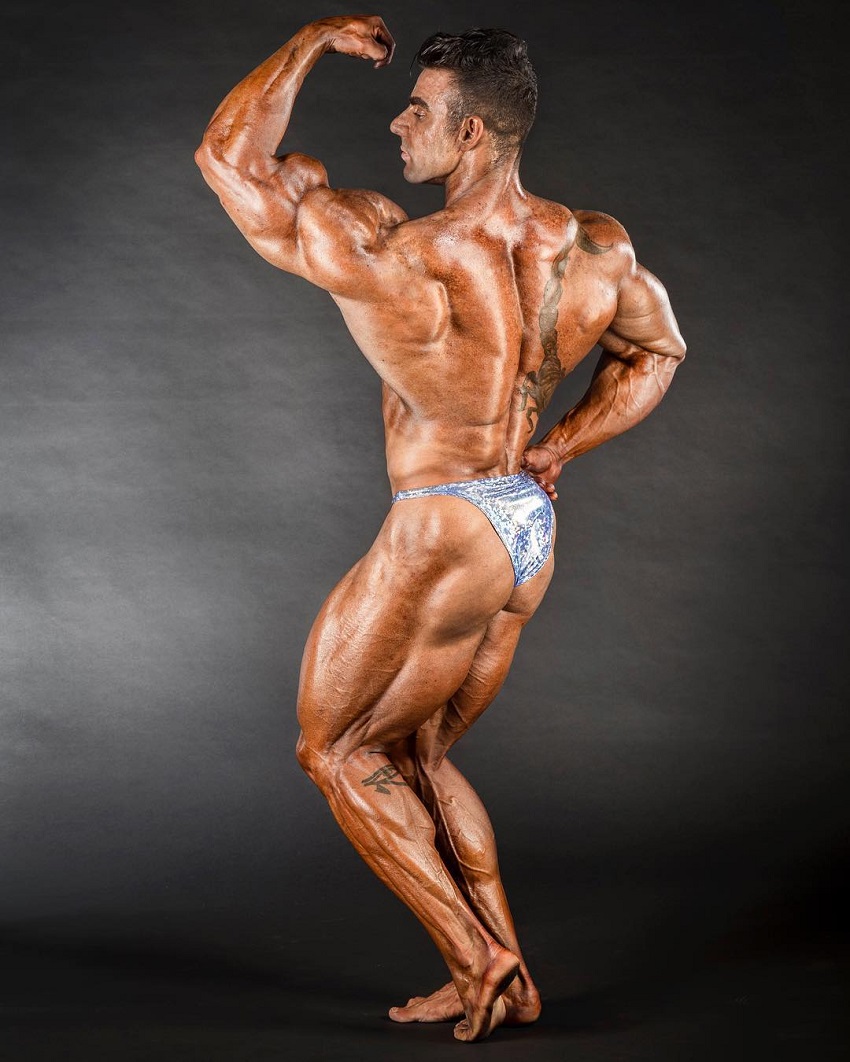 "A unique sensation of taking the stage for the first time, myself and 35 more guys. I was confident. Can't describe it. Seeing my parents crying and supporting me, it was incredible; the result of a job well done."
Training
Rafael's Training Program
As a professional bodybuilder, Rafael trains multiple times per day to keep his physique strong and lean. Specifically, he does cardio in the morning, and weight training later in the day.
His favorite forms of cardio are treadmill running or long walks in the park. As for his favorite exercises, they include anything that gets him "sweating." Such as heavy barbell bench presses and squats.
---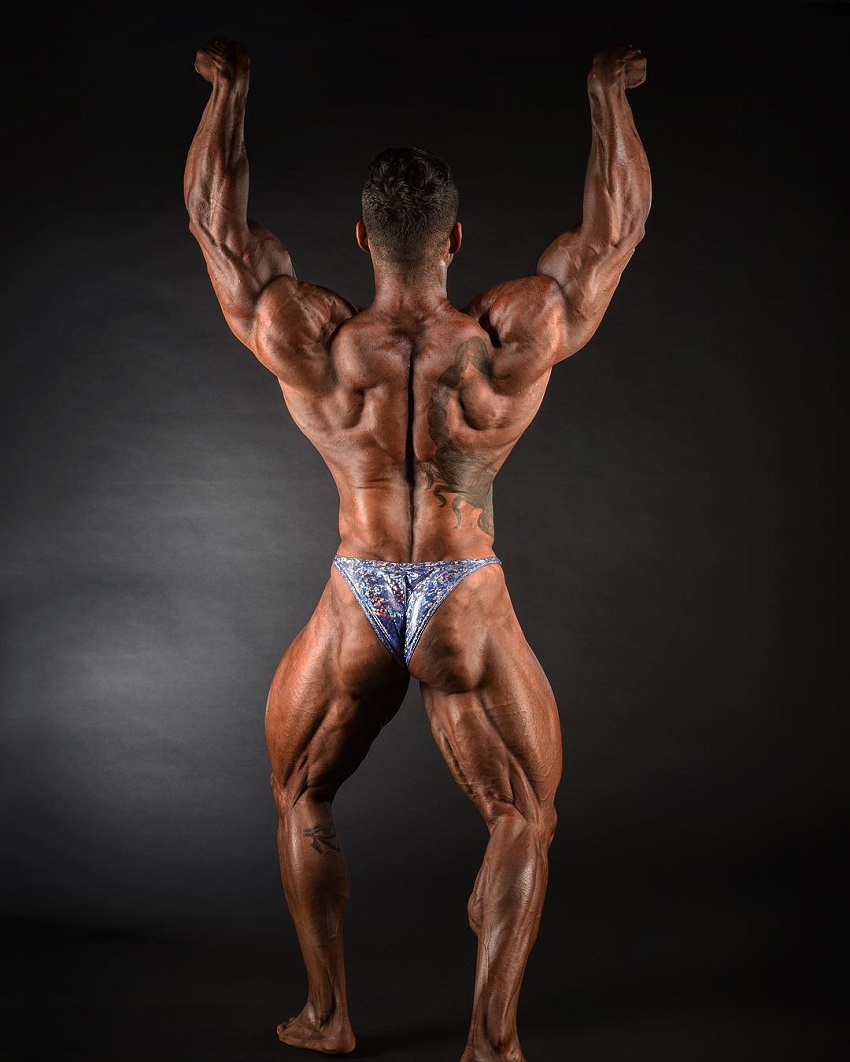 ---
Workouts For Different Body Parts
Triceps
(4 to 5 sets of 8 to 15 reps)
Triceps pulley

Rope Extensions with bench support

Triceps Dumbbell overhead press

French Press
Biceps
(4 to 5 sets of 8 to 15 reps)
21's

Alternate seated biceps curls

Zottman Curls

Rope Hammer Curls
Shoulders
(4 to 5 sets of 8 to 15 reps)
Lateral cable raises

Lateral dumbbell raises

Reverse flys on the bench

Front Raises
Calves
(6 sets to failure)
Standing calf raises

Calf press on the leg press machine

Seated calf raises
---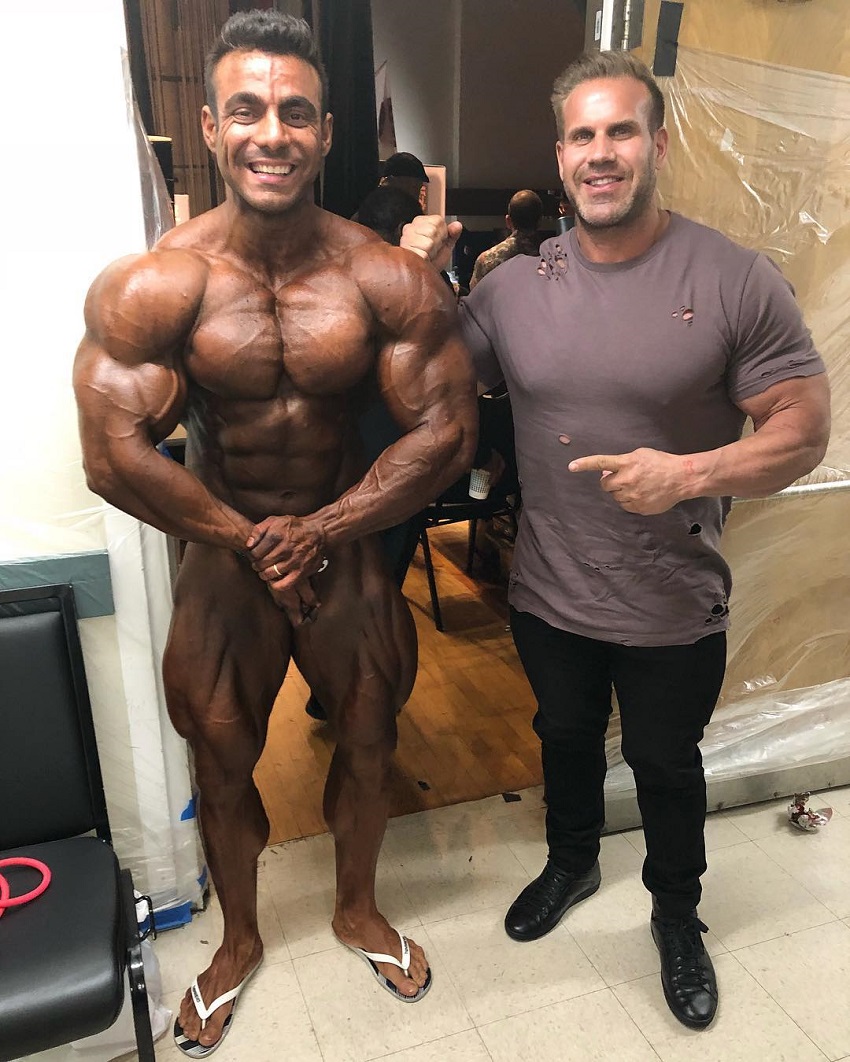 Rafael Brandao with Jay Cutler, a four-time Mr. Olympia.
Nutrition
Rafael Brandao's Meal Plan
Rafael follows a diet high in protein and complex carbs. Specifically, he prioritizes foods such as lean chicken breasts, sweet potatoes, and oats, which help him to maintain high energy levels and build lean muscle.
Rafael's daily meal plan;
1st meal
150g of oats

12 egg whites

3 whole eggs

2 bananas
2nd meal 
500g of sweet potatoes

250g of chicken
3rd meal 
4th meal 
500g of sweet potatoes

250g of chicken
5th meal 
500g rice

250g of chicken
6th meal
Rafael's Supplementation
Omega 3: 6 capsules daily
Chromium picolinate: 10 capsules daily
Vitamin C: 2g daily
Whey protein: 60g post-workout
BCAA: 80g daily
Glutamine: 80g daily
Energy and Performance Stimulant: 2 capsules per day
Caramel Oil: 3 capsules daily
Leucine: 10g daily
Multivitamin: 4 capsules daily
Weight control supplement: 20g per day
Vitamin B Complex: 1 capsule daily
Mass Gainer (Only when 'bulking'): 4 scoops a day
L-carnitine: 4 capsules daily
Chitosan: 4 capsules daily
---
Editor's Tip
Inspired to reach your maximum potential like Rafael? Read our in-depth guide on how testosterone boosting supplements can really enhance your game!
---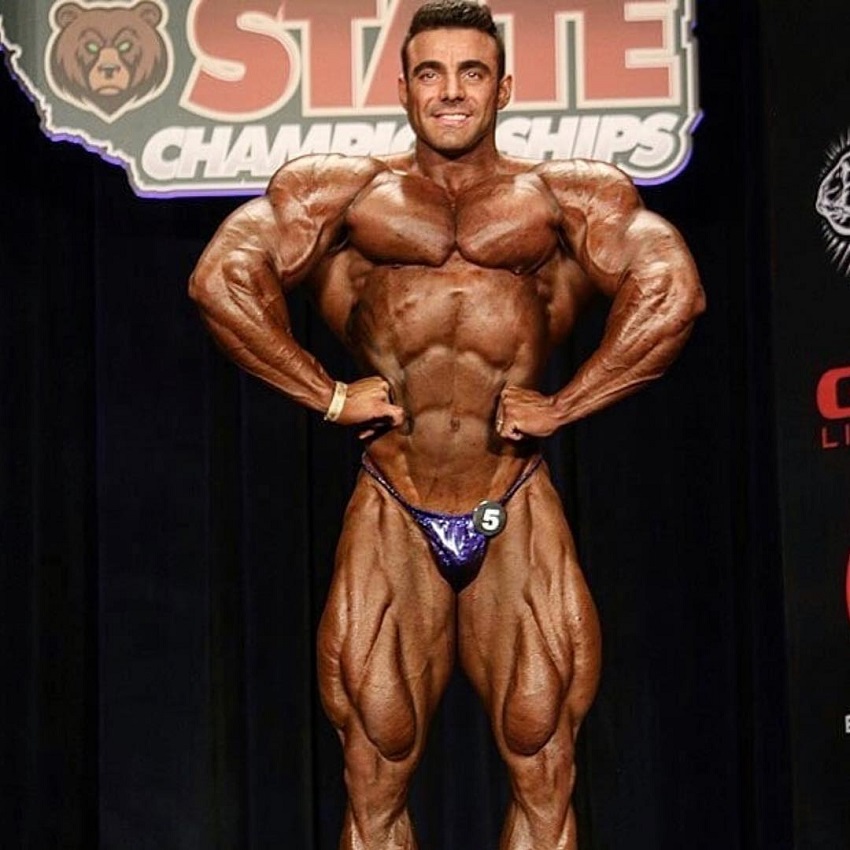 Idols and Influences
One of the people who helped Rafael prepare for his first bodybuilding show was Júlio Balestrin, his first trainer. 
While Rafael already had a developed training routine at the time, Júlio helped him create an improved meal plan. Ultimately, this helped Rafael take his physique to a new level, securing him high places in bodybuilding contests.
Here's Rafael talking about his first coach, Júlio; "He gave me the correct instructions and after three months, I went up on stage for the first time. 
Before I met him, I had no knowledge of what to eat and I only ate sweet potatoes and chicken. He facilitated my diet by introducing new foods that could replace what I already ate." – Rafael Brandao
---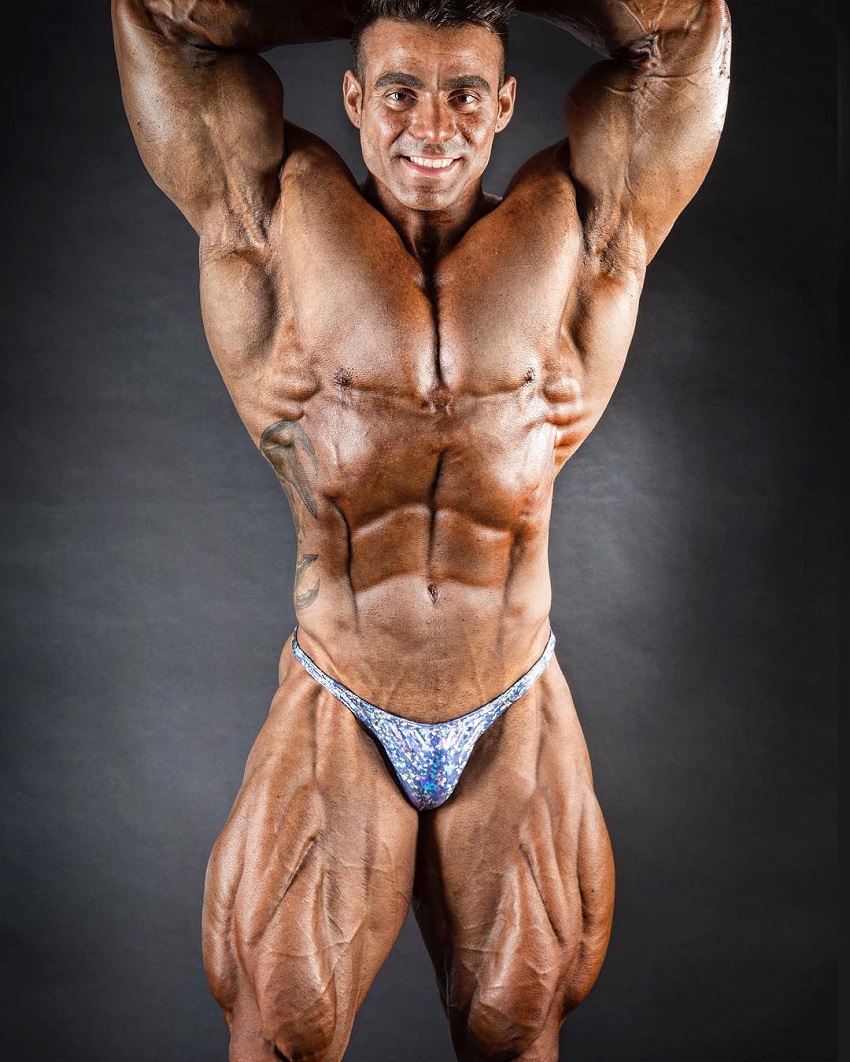 What we can learn from Rafael Brandao
If your goal is to look big and aesthetic both at the same time, then Rafael Brandao is the man to follow. With huge arms and shoulders, and a small waist, he boasts one of the most famous physiques in Brazil's bodybuilding scene.
However, in order to reach his level, Rafael had to work extremely hard. His results didn't come overnight.
Knowing the correct training protocols, as well as the right methods for dieting and supplementation, is all key if you want to achieve huge and aesthetic muscles like Rafael Brandao.