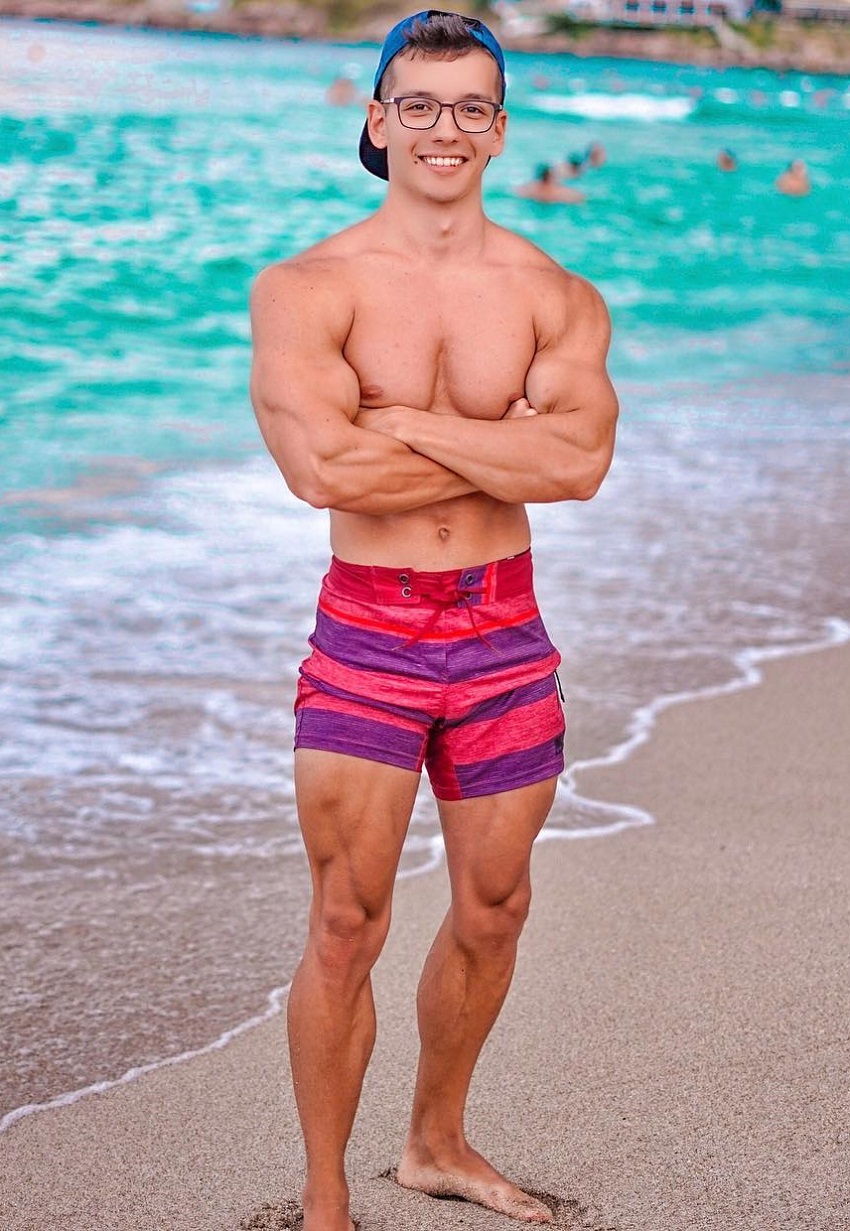 Radoslav Raychev
Online Fitness Influencer
Radoslav Raychev is a Bulgarian fitness model and influencer. Thanks to weightlifting, Radoslav was able to go from 'skinny' to ripped in several years. In the process, he built a booming career in the fitness industry.
He initially started training for a simple reason – to become bigger and stronger. As Radoslav said; "Growing up I never really liked the way I looked and have always wanted to change that." After deciding to make a change, Radoslav started doing calisthenics.
With calisthenics, Radoslav was able to build a strong physical foundation. But he didn't stop here. Throughout the years, his passion grew even further, as he started incorporating weightlifting into his routine. Before long, Radoslav's physique 'exploded' in size and strength.
By this point, he also gained a lot of recognition on social media. He took full advantage of this by building his online brand, which has since grown into a massive success.
---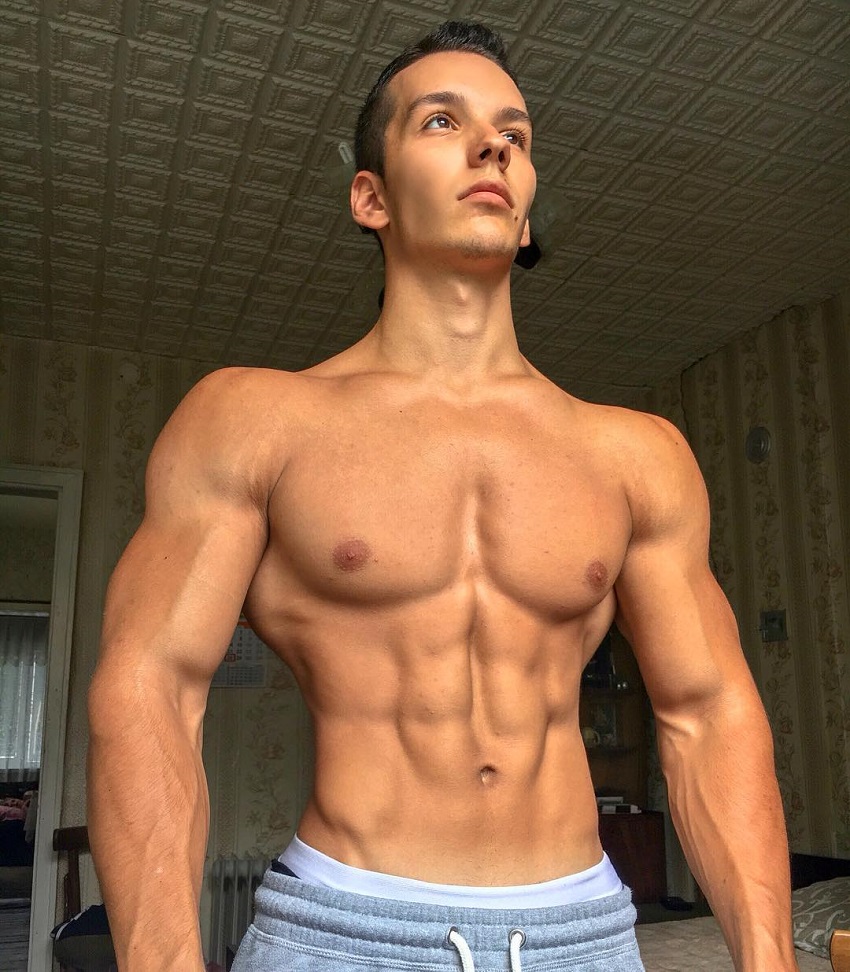 "My ultimate goal is to inspire, motivate and help people understand that in fitness just as in life you have to always give 100% and more to achieve your desired results."
Athlete Statistics
Full Name: Radoslav Raychev
Weight
Height
Year of Birth
Nationality
165 - 175lbs (74.8 - 79.4kg)
5'9" (175cm)
1994
Bulgarian
Profession
Era
Online Fitness Influencer
2010
| | |
| --- | --- |
| Weight | 165 - 175lbs (74.8 - 79.4kg) |
| Height | 5'9" (175cm) |
| Year of Birth | 1994 |
| Nationality | Bulgarian |
| Profession | Online Fitness Influencer |
| Era | 2010 |
---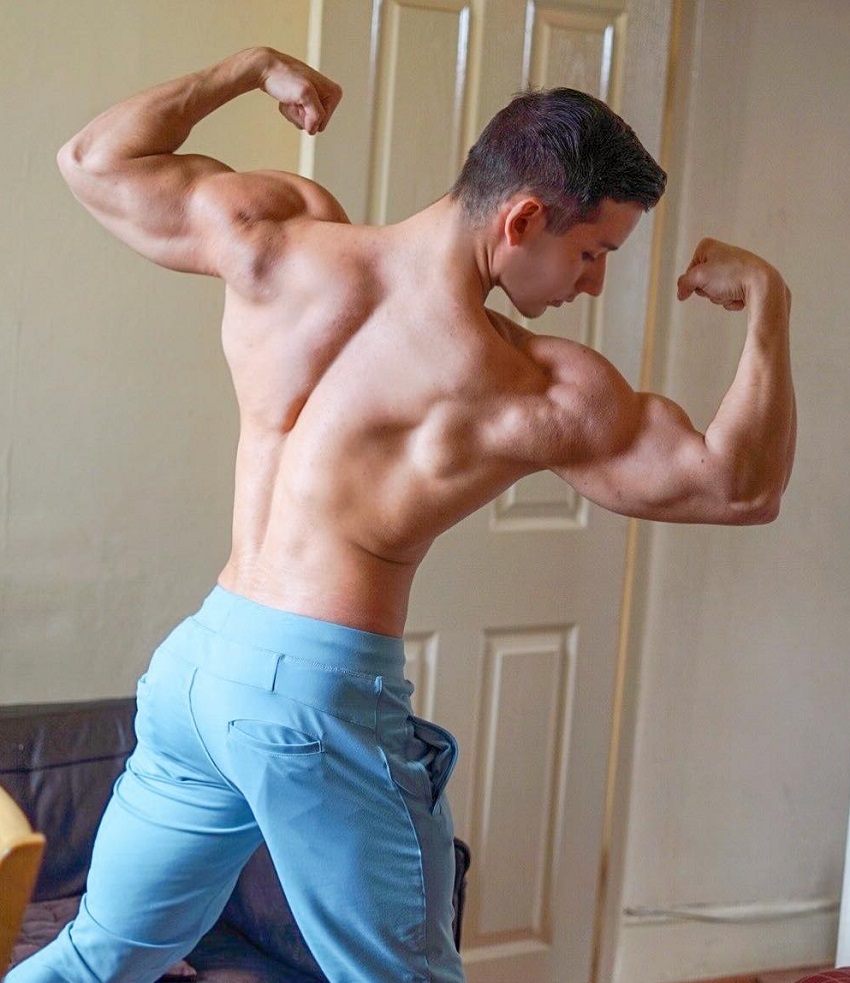 "Words cannot express how grateful I am for all your continuous support, I have always told myself if I can inspire or motivate even a single person then I have accomplished my goal."
Accomplishments
Digital Fitness Influencer
Sponsored Athlete
---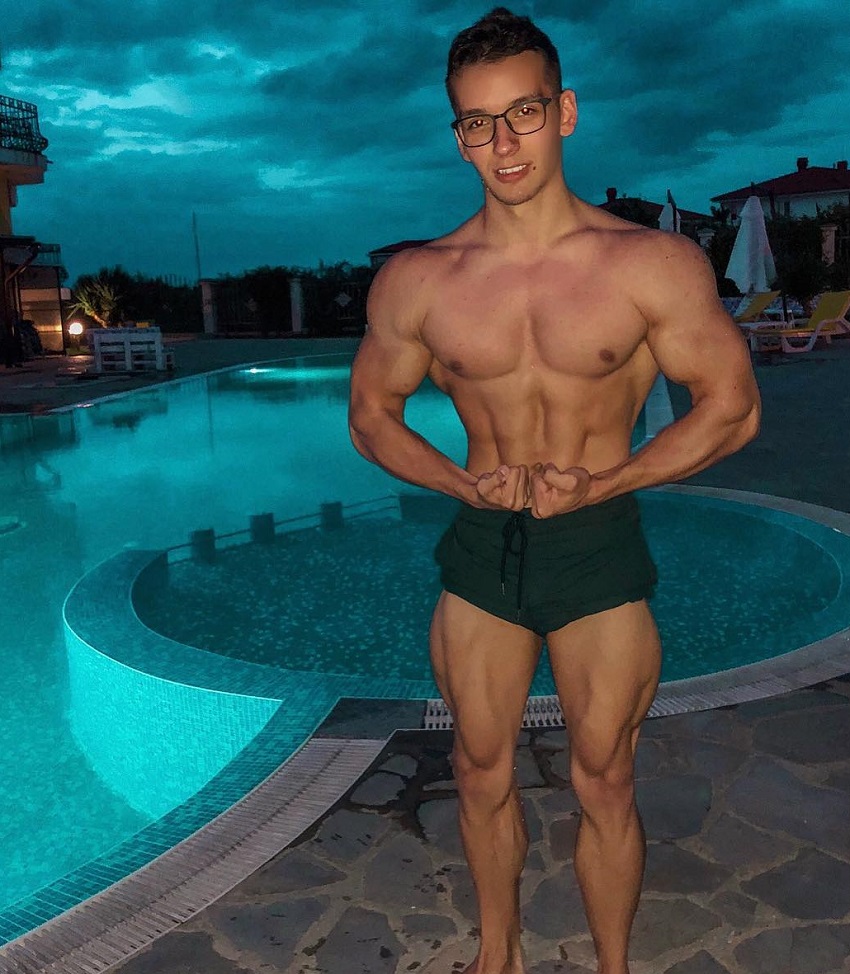 ---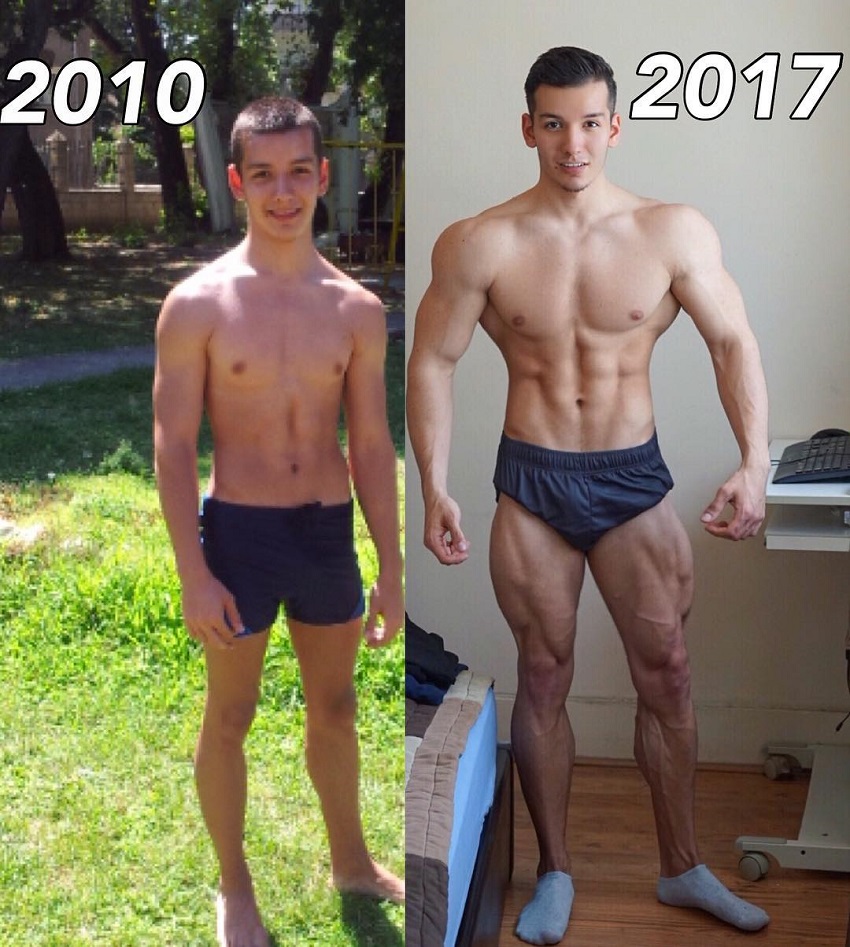 Radoslav Raychev's 7-year body transformation.
Training
To achieve his transformation, Radoslav initially did a lot of calisthenic movements which helped him to build a strong core.
This, in turn, allowed Radoslav to quickly progress in lifts such as squats and deadlifts when he added them to his routine.
When he started training with weights in the gym, Radoslav's progress became even more evident. The growth he saw from heavy weightlifting was unlike anything he'd experienced before.
---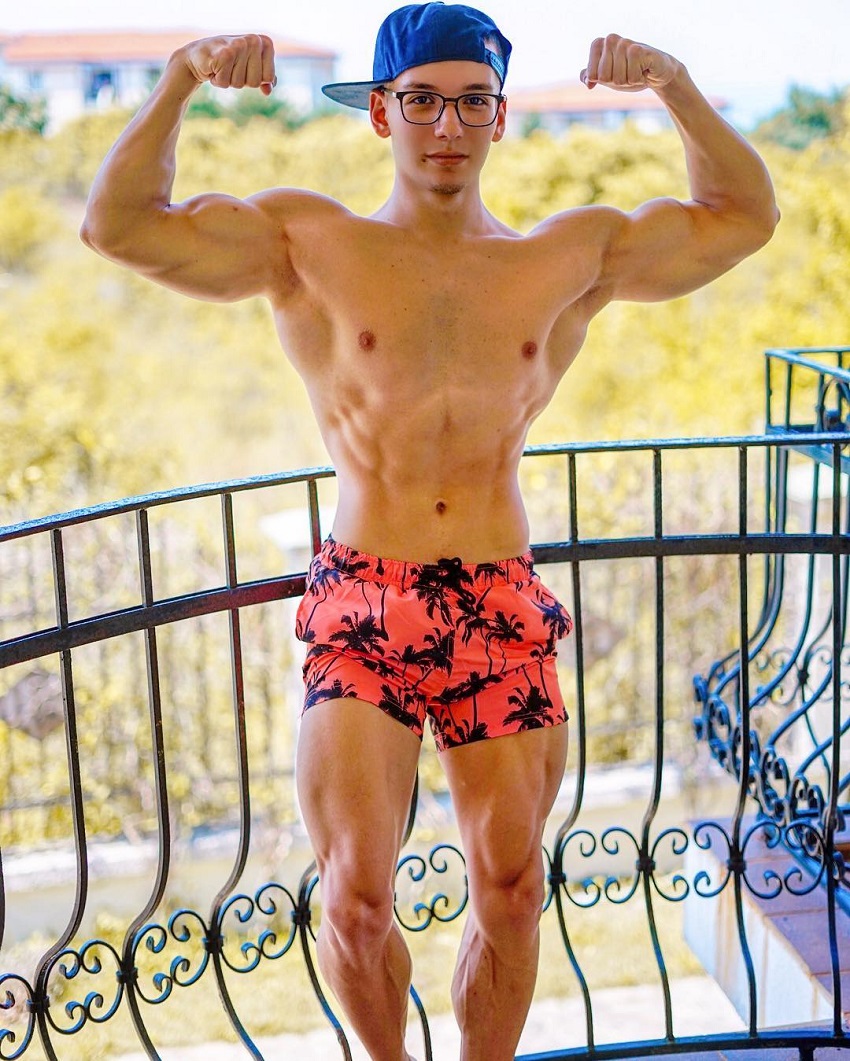 Nutrition
In order to go from 'skinny' to muscular, Radoslav had to nourish his body with a lot of high-quality calories.
He ate a typical bodybuilder's diet consisting of chicken and rice, steak, fruits and vegetables, and other nutritious foods.
Because of his fast metabolism, Radoslav could even allow himself to indulge in 'cheat meals' at times. However, he's always prioritized healthy foods over anything else.
---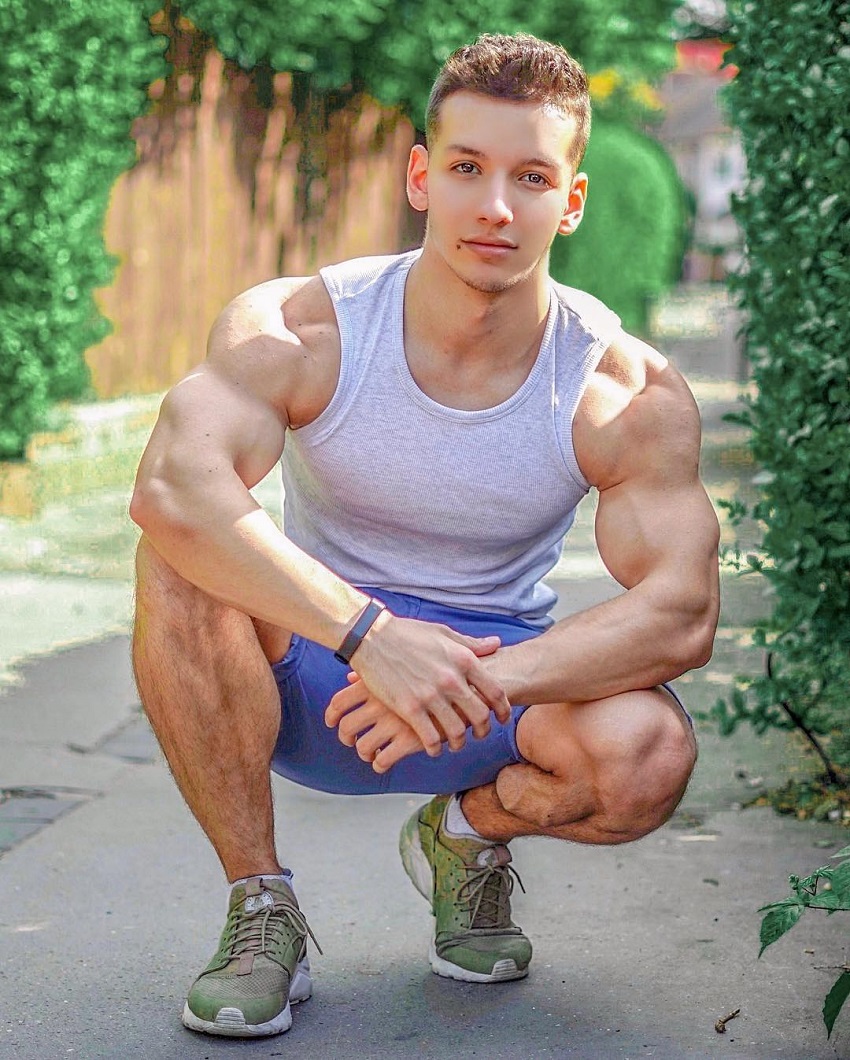 ---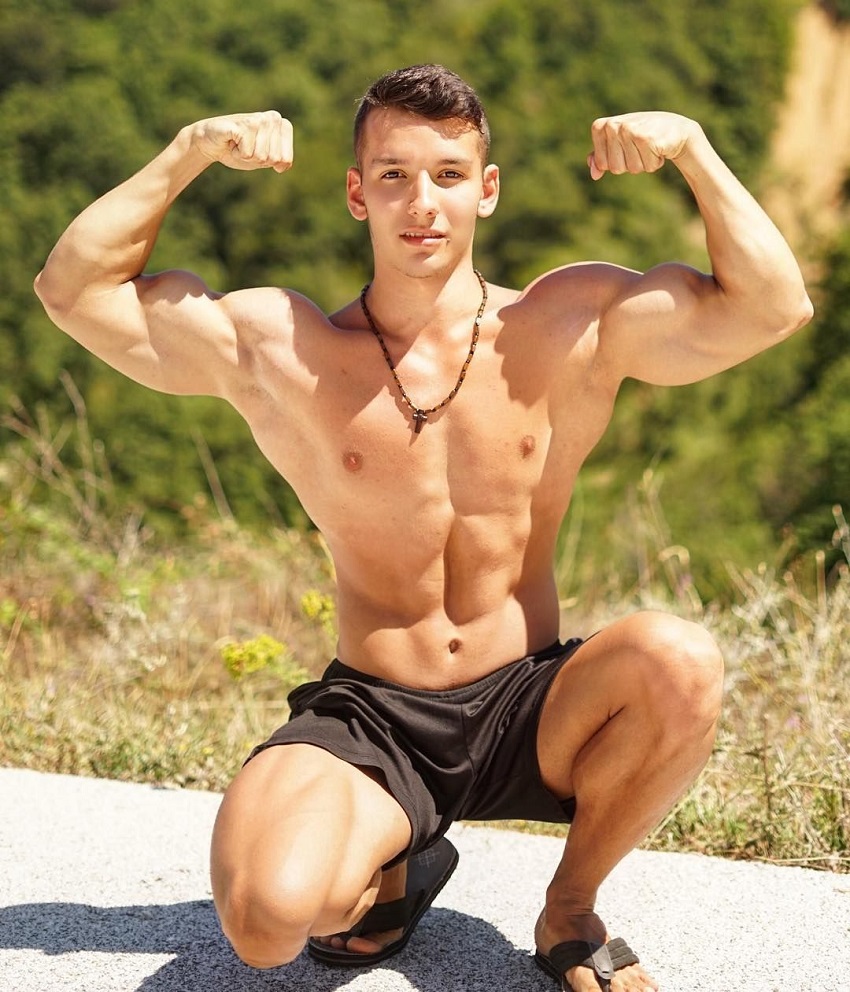 What we can learn from Radoslav Raychev
If you're someone who wants to gain muscle and perhaps even build a career in the fitness industry, then Radoslav Raychev is your man to follow.
With an immaculate physique and huge following online, he's an example for everyone who wants to start their own fitness journey.
He's shown us that it doesn't matter where you start, as long as you set your goals high and act on them.