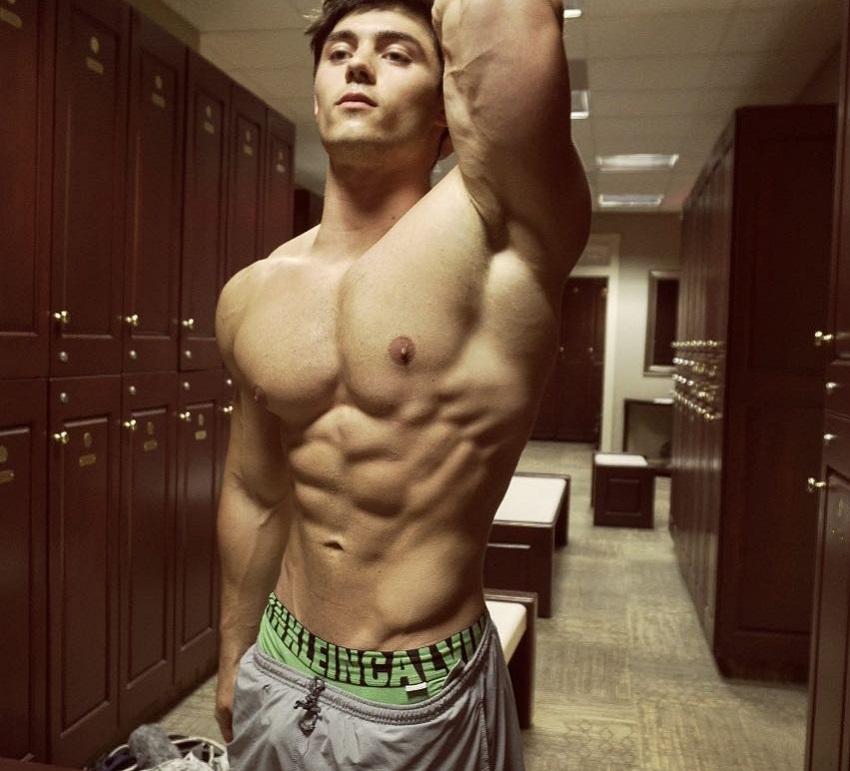 Qwin Vitale
Bodybuilder, Fitness Video-Blogger
Qwin Vitale is a bodybuilder and video blogger born in Somers Point, New Jersey. Qwin got a thirst for lifting weights when he was 15. This is when he decided to add muscle and definition to his 'skinny' frame.
In just two years of training, Qwin was able to make leap and bounds on his fitness journey. His arms and chest became much bigger, while his abs became more defined. Enthralled by what he saw in the mirror, Qwin continued to train hard.
After several years of training, Qwin decided to post what he learned about training and nutrition online. This is when he caught a break – through his fitness video blogs, Qwin became a social media sensation among young and aspiring bodybuilders. This allowed him to grow his name in the industry, and ultimately, become a fitness icon in his own right.
It wasn't an easy ride for Qwin, it took him many trials and errors before he reached his level of success. But with his determined attitude and drive, he continues to grow in both his physique and recognition in the fitness world.
---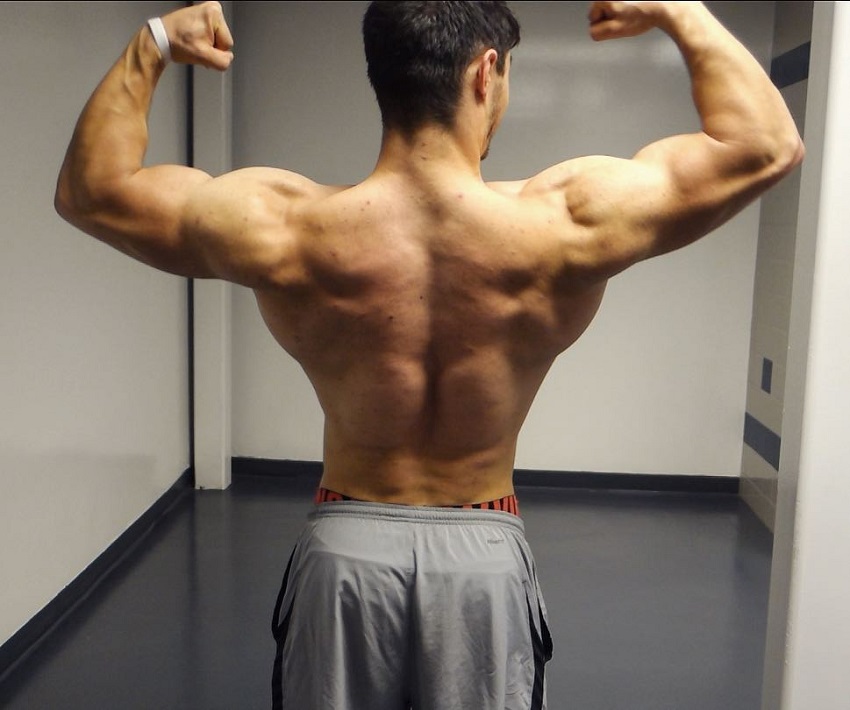 "The truth is: mistake or not go with your gut. Be confident with what you do and have faith in your decisions. Confidence can keep you thinking clearly. If you mess up you have just learned something from that mistake and will never repeat it again."
Athlete Statistics
Full Name: Qwin Vitale
Weight
Height
Age
Date of Birth
185 - 195lbs (83.9 - 88.5kg)
5'9" (175cm)
27
July 14, 1996
Nationality
Profession
Era
American
Bodybuilder, Fitness Video-Blogger
2010
| | |
| --- | --- |
| Weight | 185 - 195lbs (83.9 - 88.5kg) |
| Height | 5'9" (175cm) |
| Age | 27 |
| Date of Birth | July 14, 1996 |
| Nationality | American |
| Profession | Bodybuilder, Fitness Video-Blogger |
| Era | 2010 |
---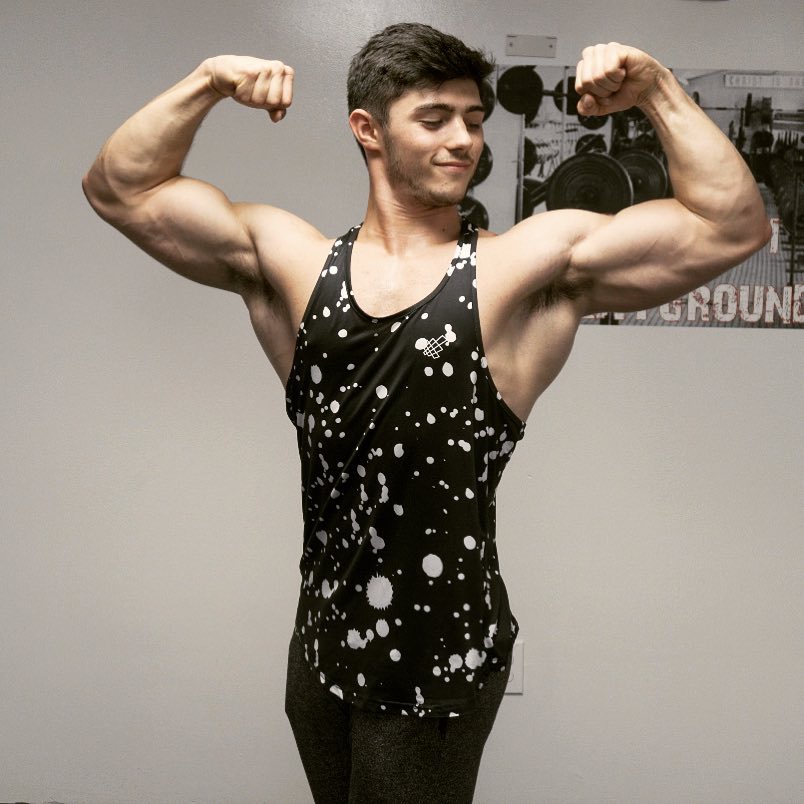 ---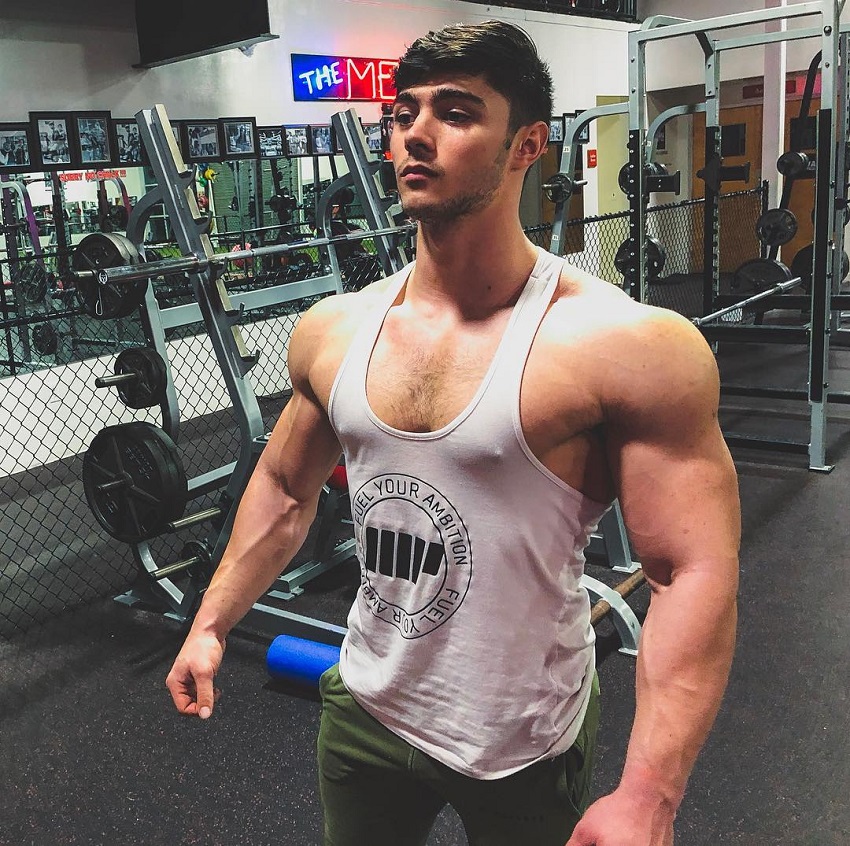 Accomplishments
Bodybuilder
Fitness Video Blogger
Sponsored Athlete
---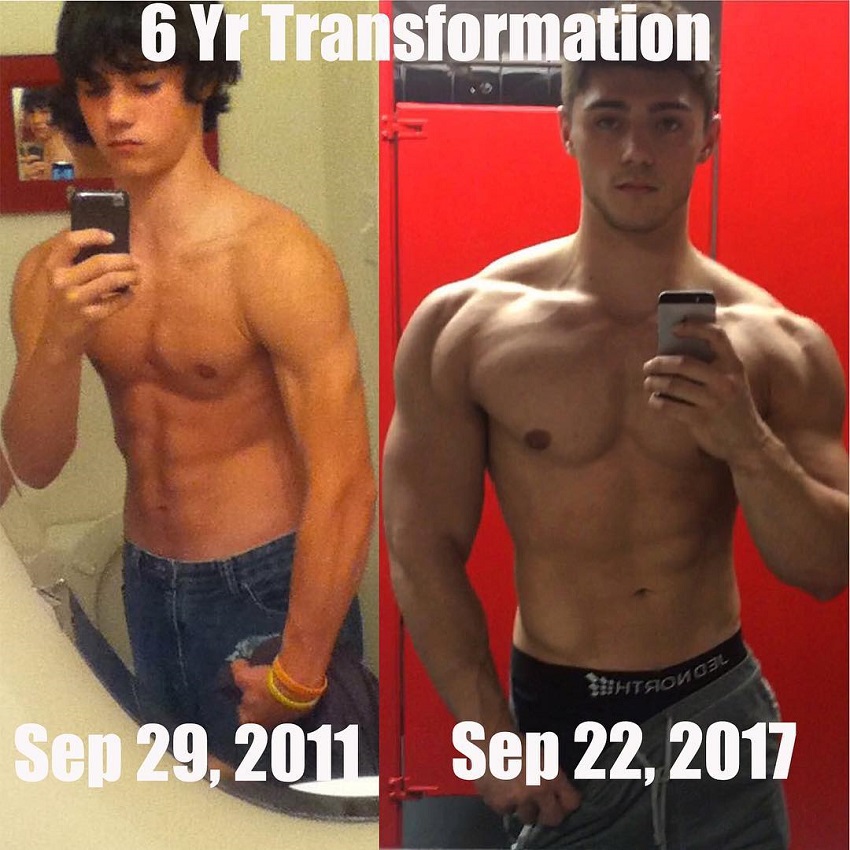 Qwin Vitale's 6-year bodybuilding transformation.
---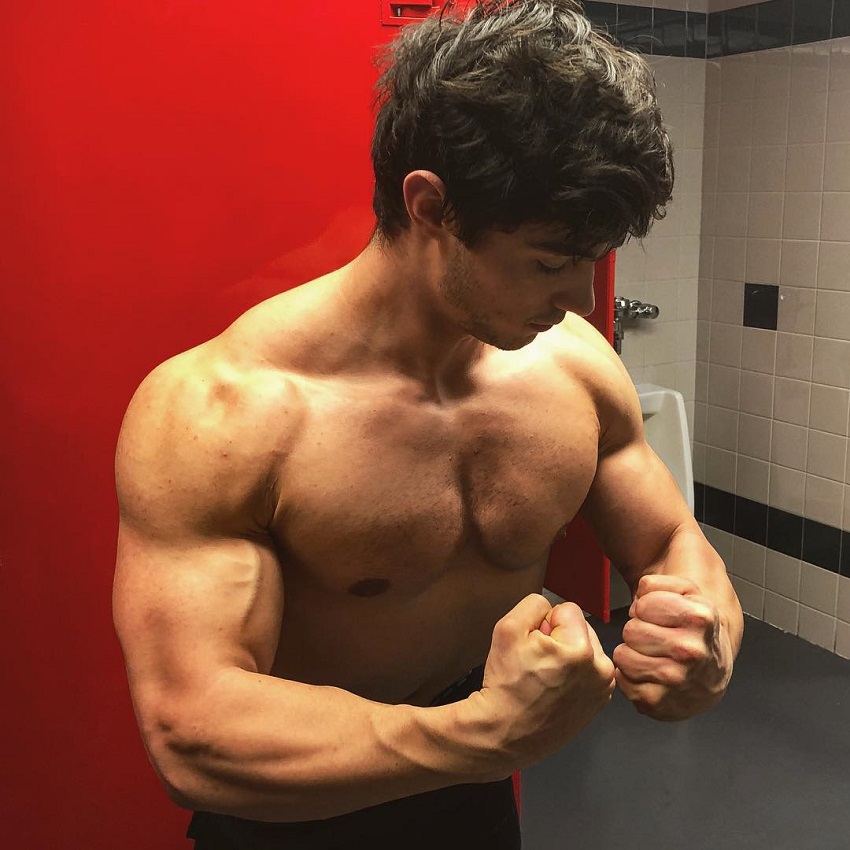 "If you aren't feeling as good as you normally do, consider what you ate that day or the day before the time you went to train, how much sleep you got, or if you've been drinking less water.

There are so many variables that influence training performance. Bad workouts happen just make up for it in a ton of volume and get a pump brah. Try to cover all your bases and making progress will be that much easier."
Training
Preacher Curls for Big Biceps
Preacher curls are one of Qwin's all-time favorite biceps exercises. They put a serious amount of stress on his biceps, in addition to eliminating other muscles from the movement.
As Qwin says; "Preacher curls practically eliminate any shoulder movement and arm swing for very clear isolation."
Qwin's biceps have grown a lot from this exercise, which is why he recommends it to anyone who wants to add size to their arms.
---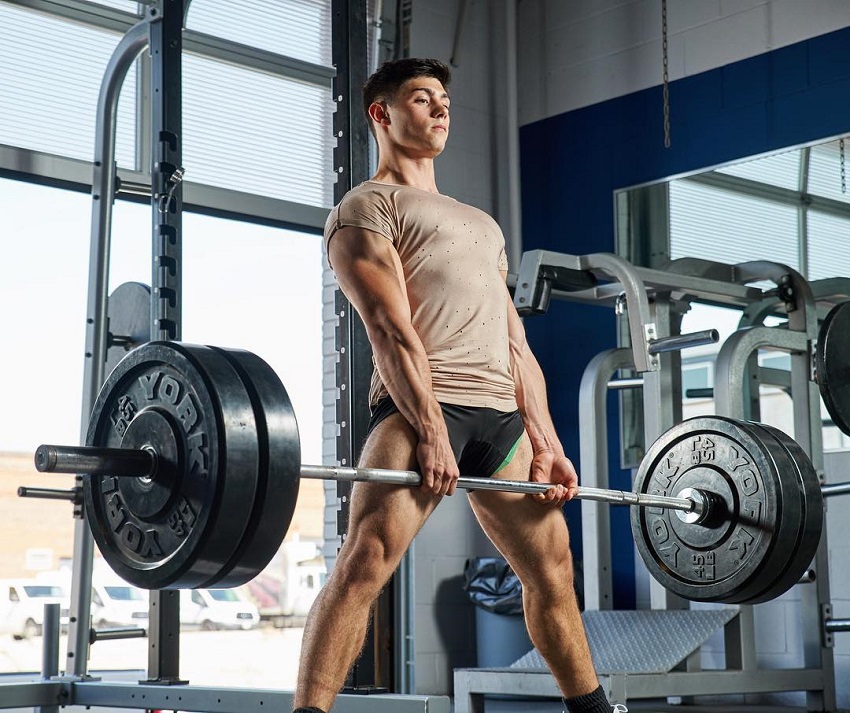 ---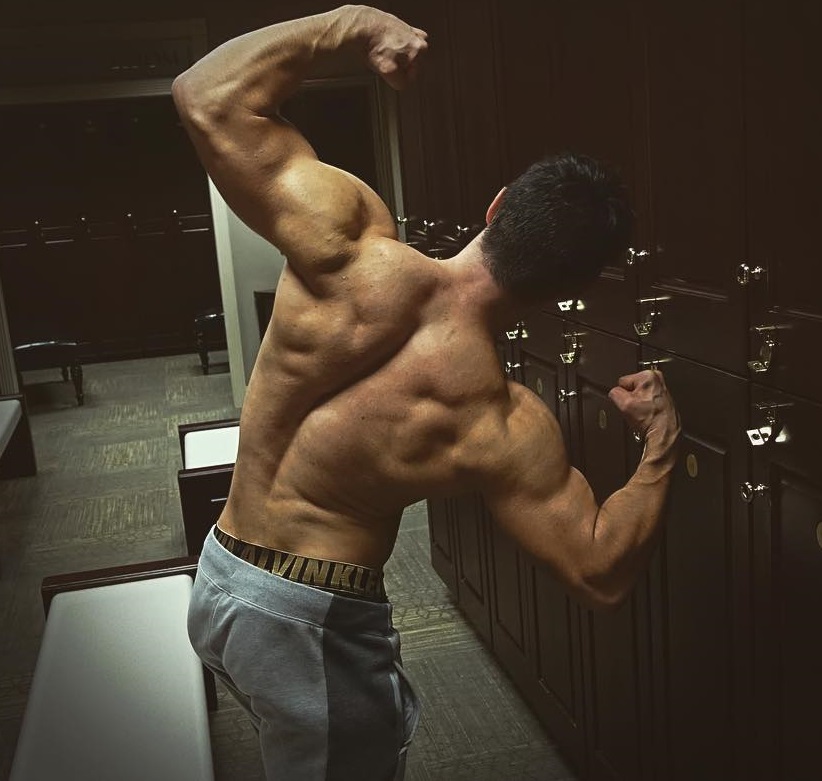 Nutrition
More Calories, More Strength
When he wants to improve his lifts, Qwin will eat more foods. He says, although this sounds simple, many people don't pay attention to their calorie intake, which is why they aren't able to grow stronger.
Qwin strongly advises counting calories and making sure to eat at least 500kcal more than maintenance if the goal is increasing strength.
He also emphasizes consuming enough complex carbohydrates, which fuels his muscles with glycogen. This, in turn, helps improve his energy levels.
"Not only has eating more helped bring back strength, but staying consistent with my programming, and trusting each week is only going to make me stronger for the next."
---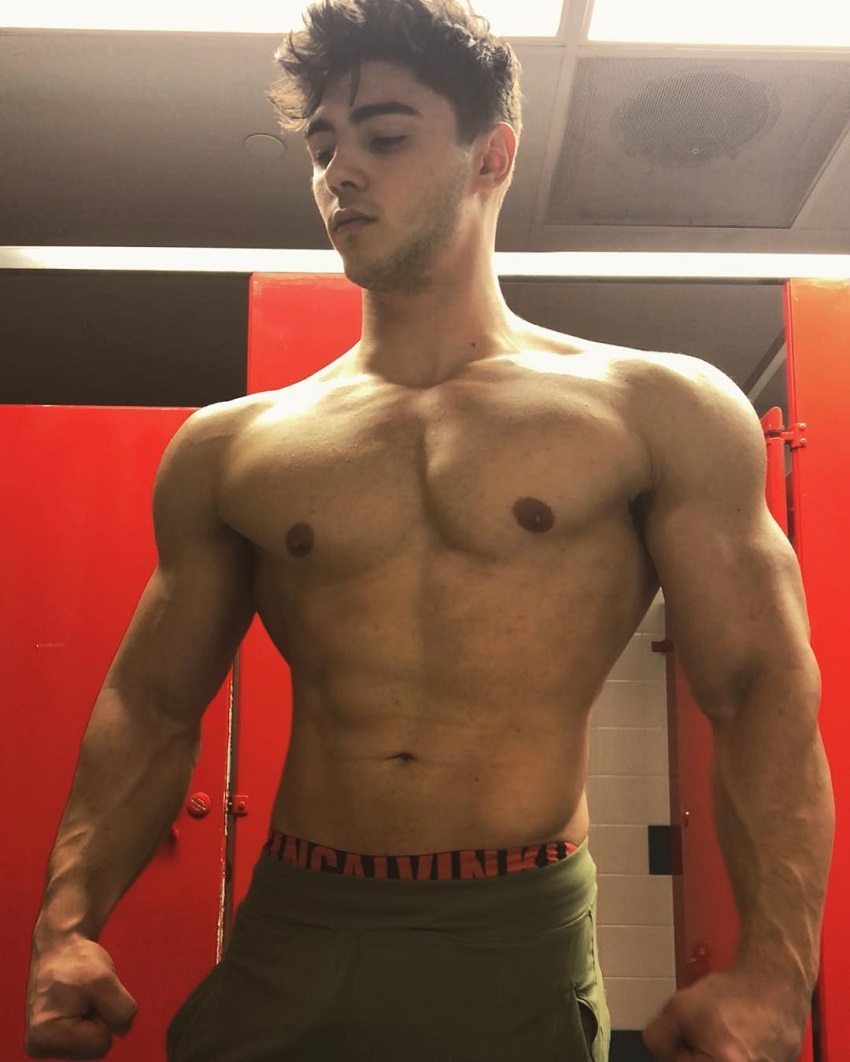 What we can learn from Qwin Vitale
Qwin Vitale is a self-motivated athlete who doesn't rely on others to push him to do things in life, but instead, he does everything off his own motivation. He adopted this mindset ever since he saw his first signs of progress in the gym.
After seeing what he could do with his physique through training and dieting, Qwin realized he could do this with just about anything in life – including his career.
It's clear to see Qwin kept his goals alive, and made them happen through his vision and hard work. Ultimately, his story shows us that mindset is everything. With your mind as your ally, there's nothing that can stop you from realizing your full potential.