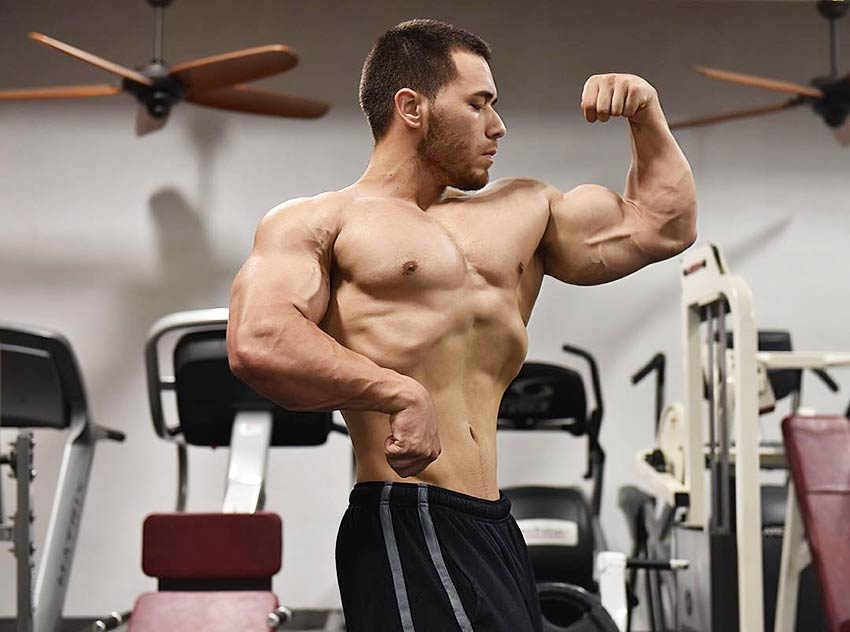 Paul Huh
Bodybuilder, Fitness Model
Paul Huh is an America bodybuilder who's built up a solid reputation in the fitness community as a heavy lifter who shares his progreses online with his fans.
Originally Paul had a passion for the arts, learning classical guitar and other formas of art in his youth. However, once he started High School, he begun his fitness journey more seriously.
After falling in love weight weight training, Paul knew it was the life for him. After making continuous progress, Paul now is a top bodybuilding competitor, and a sports business owner.
This is his story:
---

Athlete Statistics
Full Name: Paul Huh
Weight
Height
Nationality
Profession
185 - 195lbs (83.9 - 88.5kg)
5'6" (167.5cm)
American
Bodybuilder, Fitness Model
Era
2010
| | |
| --- | --- |
| Weight | 185 - 195lbs (83.9 - 88.5kg) |
| Height | 5'6" (167.5cm) |
| Nationality | American |
| Profession | Bodybuilder, Fitness Model |
| Era | 2010 |
---

"Throughout my childhood I was always surrounded by all the muscle magazines, trophies, and the beautiful physique of my father."
---

"My father's strength  and size fascinated me as a kid. That coupled with watching my mother's continued work as she taught ballet, training dancers to reshape their bodies into a sculptured piece of art that moved with the classical music planted a seed for music deep within my mind."
Biography
Paul Huh was born weighing in at 10 lbs, August 25th 1984 in Seoul, South Korea. he then moved to the United States where he and his family settled in Sarasota, Florida
Hi mother was a professional ballet teacher from Korea, and his father was a well-known and respected bodybuilder who won numerous titles. Here's Paul talking about how his parents met:
"Four years later, while working as a liaison for the 1988 Olympic Games she met and trained my father, Won Huh, a professional bodybuilder with many titles including Mr. Korea, Mr. Seoul, and more."
Artistic Talent
Paul was a gifted artist in his youth, so much so that his mother encouraged him to continue on this path for a number of years with music and other forms of art.
Here's Paul talking about how his mother encouraged him to take up art more seriously:
"At around 9 my mother saw my artistic abilities and enrolled me into art classes.  At the age of ten I began studying martial arts and soccer. I quickly excelled in anything I did.  I am extremely competitive and second place was the first loser to me."
Hooked On Bodybuilding
As he grew older and went to high school, he became more involved in sports, more specifically bodybuilding.
After adopting a bodybuilding way of eating and training Paul was 'hooked' on the fitness lifestyle. Here's Paul talking about his transition into bodybuilding, a sport that would change his life forever:
"That summer before my junior year in high school, I signed up to attend a weight lifting class during summer school.  With a clean diet of oats and egg whites I noticed results overnight, I was hooked!  In high school I had played soccer up until my junior year and then I had to stop as I was too big to play front and center any more.  I began reading every muscle magazine and book I could get a hold of.  
Within six months I transformed over night and decided to enter into my first bodybuilding show in the teen division, where  I placed second (which was last place in my mind).  Nevertheless, it gave me the determination to dominate the following year." – Paul Huh
Nutrition Supplement Company Owner
As a teenager he worked as a chef in a restaurant for 4 years until he met a bodybuilder who offered him work at his nutrition and smoothie shop.
It wasn't long until Paul followed suit, and in 2007, only a few years later Paul opened his own nutrition store.
"As a teen, I worked as a chef for a restaurant for 4 years until Jeff Hall hired me to work at his nutrition and smoothie shop. In 2006, I competed at Southern States, as a heavy weight where I took 1st and overall.  In 2007, I opened my own store."
Winning A Pro Card
After more years of dedication to the sport of bodybuilding, Paul decided to ear his Pro bodybuilding card. It was in 2009 when Paul made this dream into a reality. Here's Paul talking about how it all happened:
"After competing on a national level for 2 shows I was contacted by Art Atwood who saw something in me and I thought I had the genetic and mental potential to be great. Art took me under his wing to take on the 2009 USA's where I went up a weight class and placed 5th.  
He envisioned my future as a bodybuilder in what he liked to call a 'Super Freak.' A physique where mass meets beauty and aesthetics.  The following year we came with a plan to pack on enough size to totally dominate the competition, he deemed it operation, 'Super Huh.'" – Paul Huh
It was here at this competition in 2010 that Paul eventually won the illusive Pro Bodybuilding card- becoming a Pro competitor once and for all. Paul now continues to work hard and hopefully, as Paul says, "become the Mr. Olympia one day."
---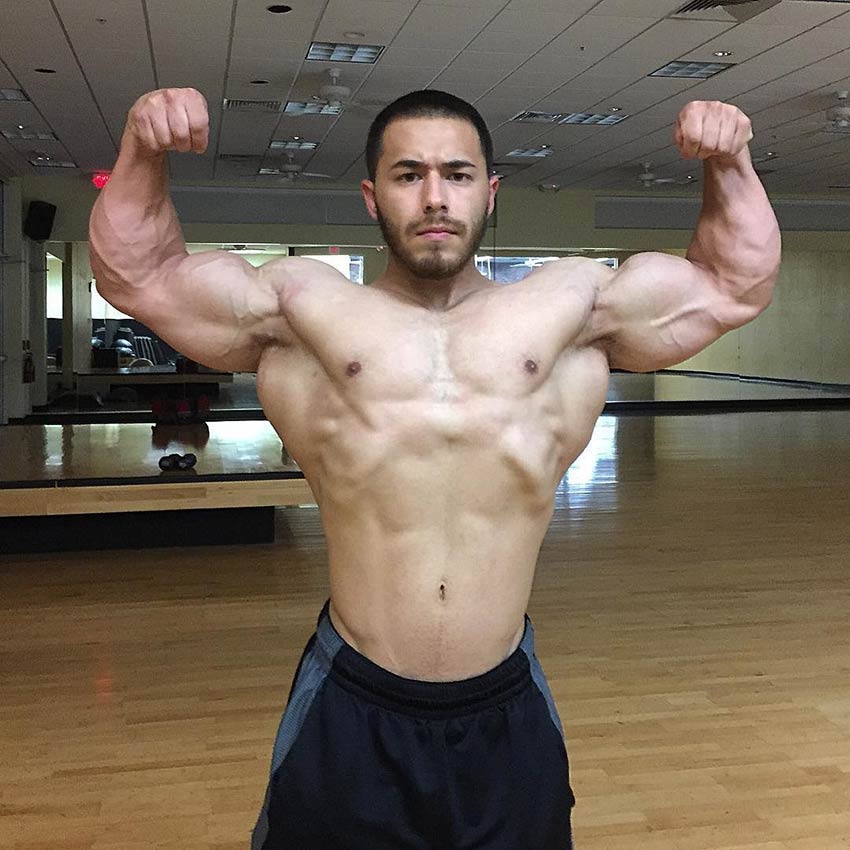 ---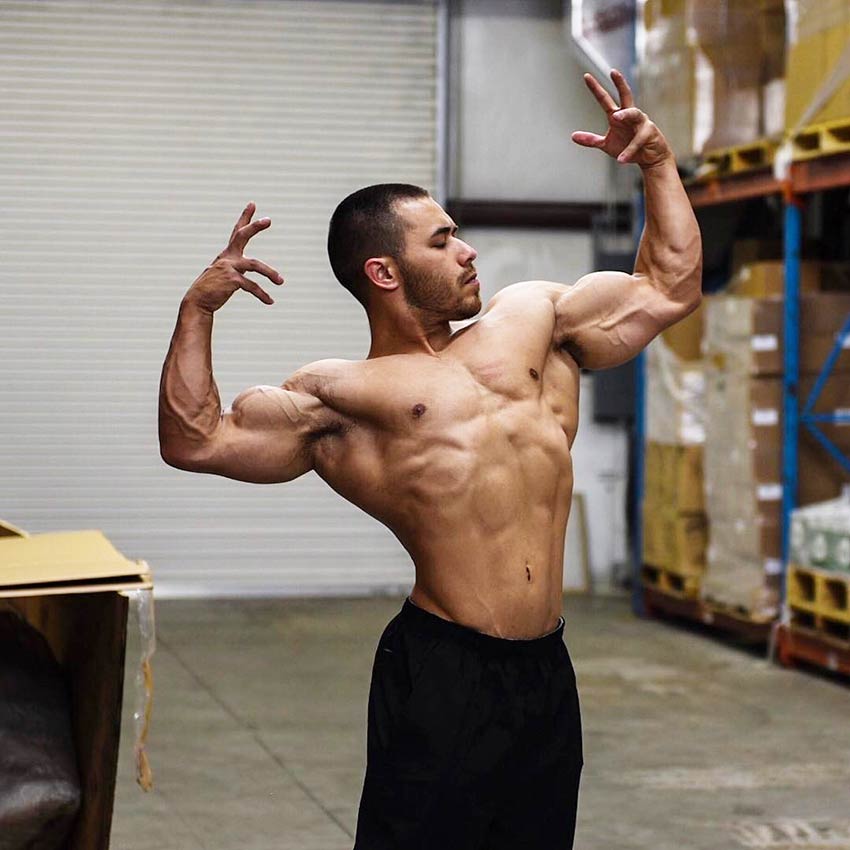 ---

---

---

---

What we can learn from Paul Huh
What we can learn from Paul Huh is that if you have a passion, even if it's an artistic one, you should follow your dreams and make all of your goals into a reality.
Paul kept on pushing towards his goals until each one was secured under his belt. Eventually, one of his biggest goals came to fruition when he won his Pro bodybuilding card. With his sights set on the Mr. Olympia total, who knows what's in store for Paul Huh.