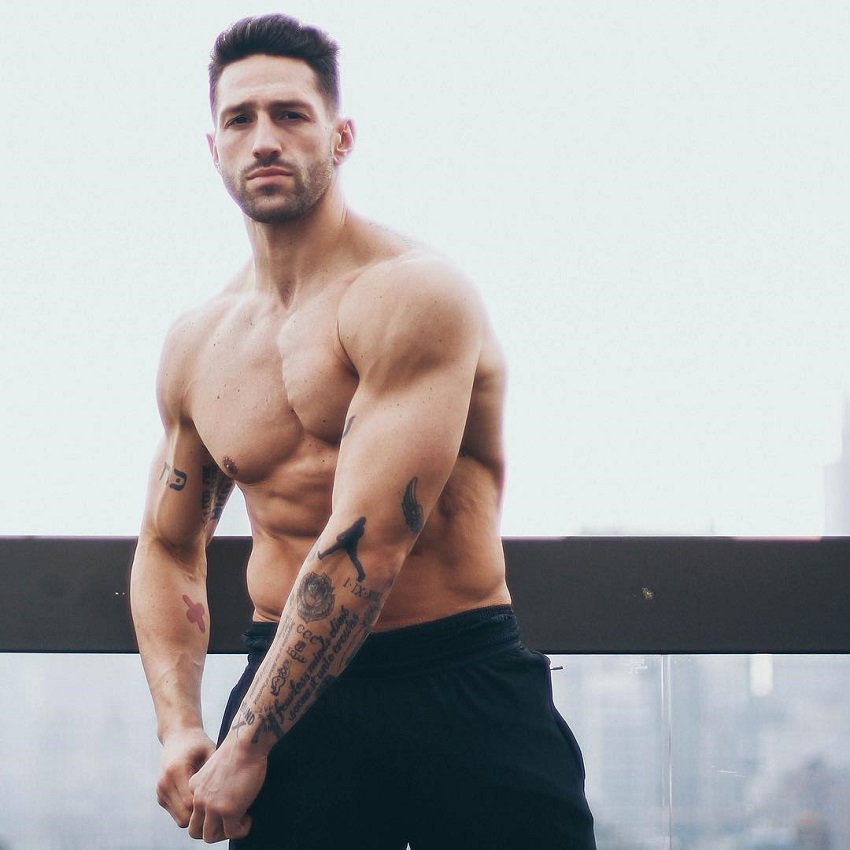 Noah Neiman
Online Entrepreneur, Fitness Influencer
Noah Neiman is a New-York based training instructor, boxer, and fitness entrepreneur. He's known for teaching fitness and boxing boot-camp classes, helping others sculpt their dream physiques.
However, while he's now a fitness expert, Noah didn't always consider this career path – he initially studied to become an accountant.
This is his story:
---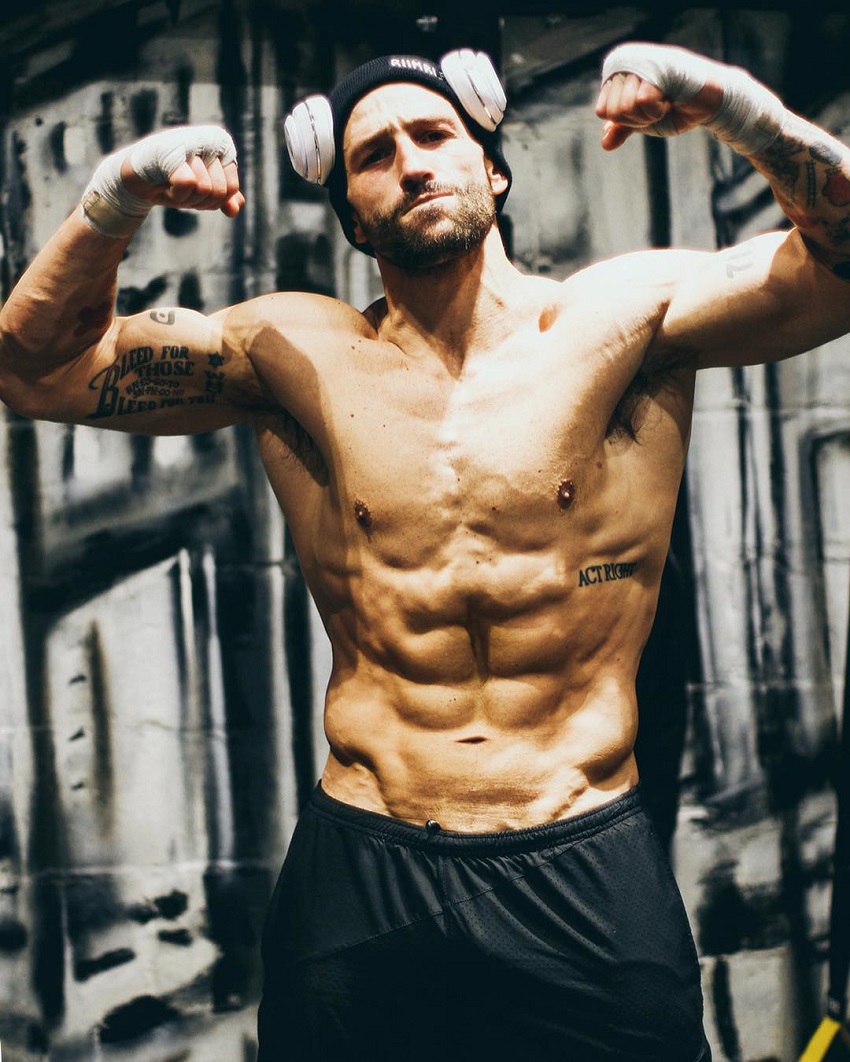 "Motivation is a learned skill; gained and perfected just like any other. The same techniques used to learn how to ride a bike, or box, are the same techniques that can teach you the tenants of motivation."
Athlete Statistics
Full Name: Noah Neiman
Age
Date of Birth
Nationality
Profession
39
May 4, 1984
American
Online Entrepreneur, Fitness Influencer
Era
2010
| | |
| --- | --- |
| Age | 39 |
| Date of Birth | May 4, 1984 |
| Nationality | American |
| Profession | Online Entrepreneur, Fitness Influencer |
| Era | 2010 |
---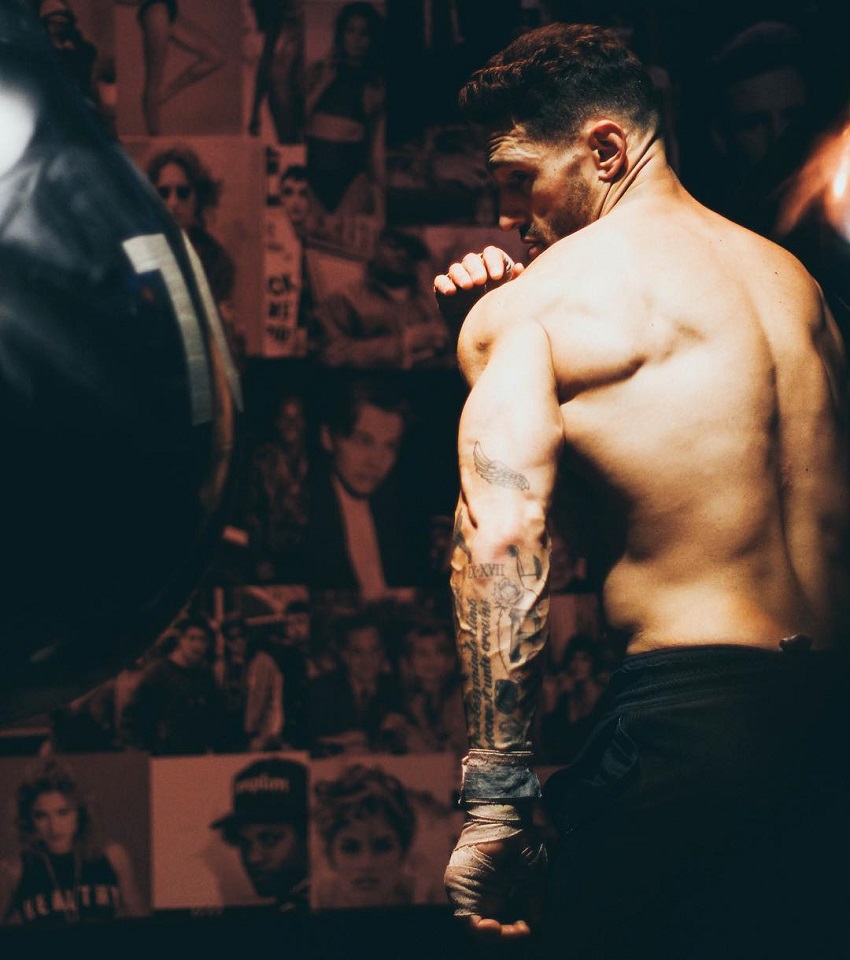 Accomplishments
Online Entrepreneur
Celebrity Trainer
Fitness Influencer
---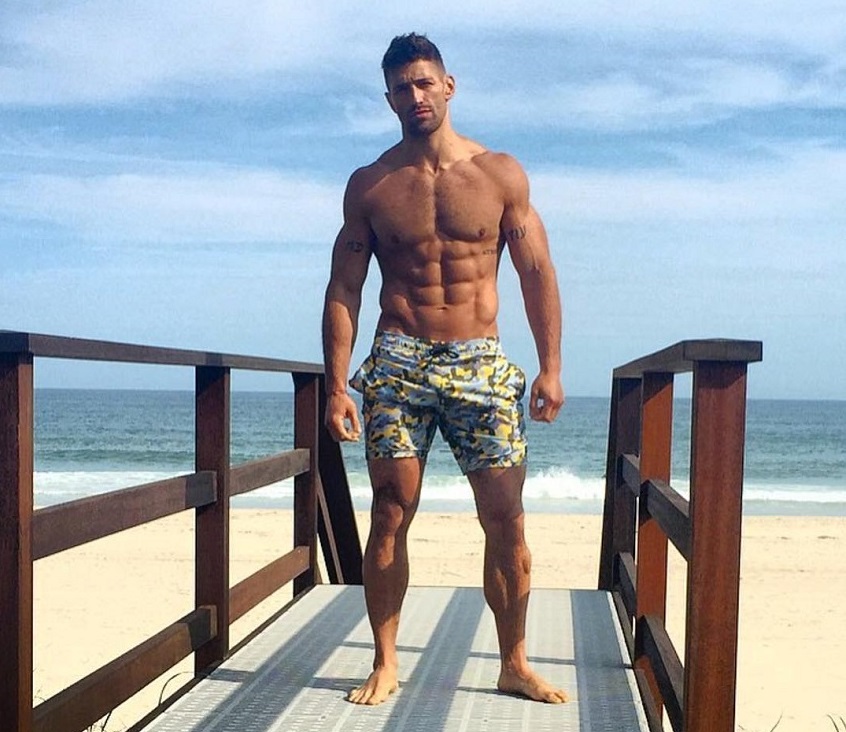 Biography
Life Before Fitness
Before Noah Neiman discovered his passion for fitness and boxing, he was on a completely different path – studying to work as an accountant.
Although he excelled in sports such as American football, Noah never considered making a career out of them.
"My dad is a lawyer and my mom is a real estate agent. I'd always been a fan of training and working out, but felt I needed to have a career. "
Growing Tired of Accounting
In his first two years of working as an accountant, Noah began to realize he'd chosen the wrong career path.
The stress of sitting at a desk for eight hours every day and not having the time to exercise was too much for Noah.
He said; "Accounting taught me the stresses of a modern-day job where you're stuck behind a desk and neglecting your body because you don't have time to work out."
---
---
An Unexpected Turn of Events
The turning point in Noah's life came one day while he was at his job. He received a news that his mother suffered a heart attack. Three months later, Noah was faced with more grim news as his father was diagnosed with stage-three cancer.
Needless to say, Noah was devastated by the events. This was his "wake-up call." He went on to quit his job and move home to take care of his parents during what was "the worst year of my life," as he recalls.
"As they recovered, it felt like a bit of a wakeup call."
Choosing a New Career
Realizing the importance of health, Noah stopped pursuing a desk job and set out on a whole new career path – fitness.
He moved back to New York where he started a gig as a personal trainer and boxing coach with the help of one of his friends."My friend brought me to a class there that happened to be taught by the owner and we struck up a conversation."
When he found out that I played football and had trained with some of the most professional, world-class strength coaches, he said, 'Yo, if you want a job, I'll give you a job.'"
Without much doubt, Noah accepted the opportunity and began working as a class fitness and boxing trainer. Before long, he was selling out every fitness boot-camp he taught.
---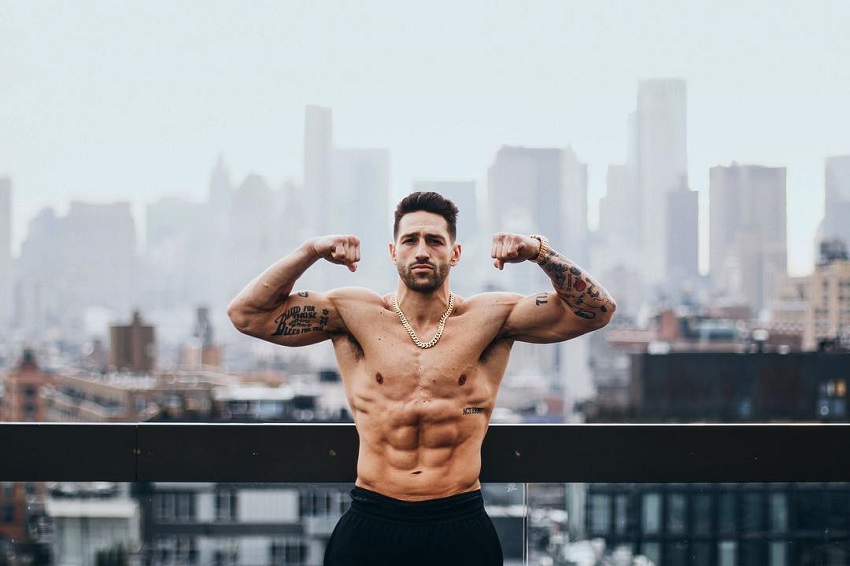 ---
Achieving Success in Fitness
The success kept on coming for Noah, as he began to realize he could make a lifelong career out of fitness. It was at this point, he dedicated himself to becoming a fitness entrepreneur and world-class trainer.
Five years in, and Noah's dreams were becoming a reality. Together with his business partners and friends Eugene Remm, Andy Stenzler, and Anthony DiMarco, Noah built a successful fitness company.
One year later, in 2017, Noah took everything a step further by opening his own fitness & boxing studio. In just four months of its inception, the studio was averaging about 600 class students per day.
Noah Neiman Nowadays
In recent times, Noah's success has grown even further. He's now not only a successful fitness coach and entrepreneur, but also a social media influencer.
With a growing following online, and his success as a fitness entrepreneur, there is no stopping for Noah Neiman.
---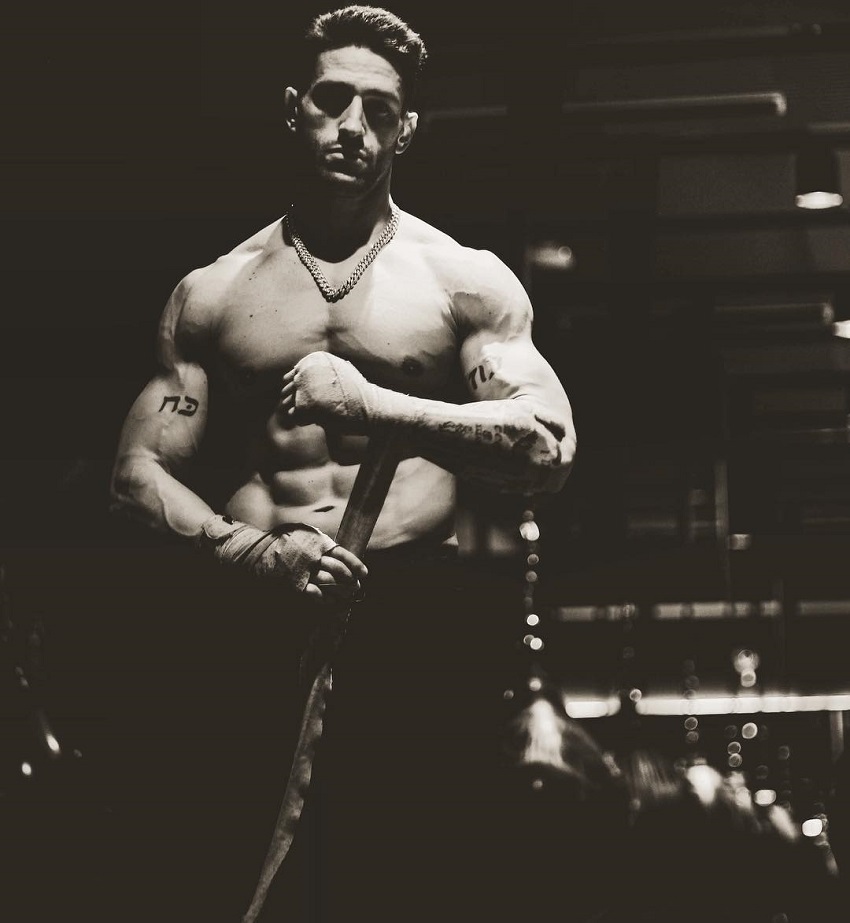 Training
Boxing as Cardio
As someone who's extremely passionate about boxing, Noah likes to do boxing practice as his cardio. This not only helps him improve his agility and punching skills, it also improves his metabolism work-rate. Which helps him burn fat quickly.
Explaining why boxing is one of the best forms of cardio, Noah said; "The rigors of fighting and training to be in fighting shape is unlike anything else. The various forms of conditioning, the strength, the muscular coordination, the mental sharpness, all need to be at high levels to be a fighter."
---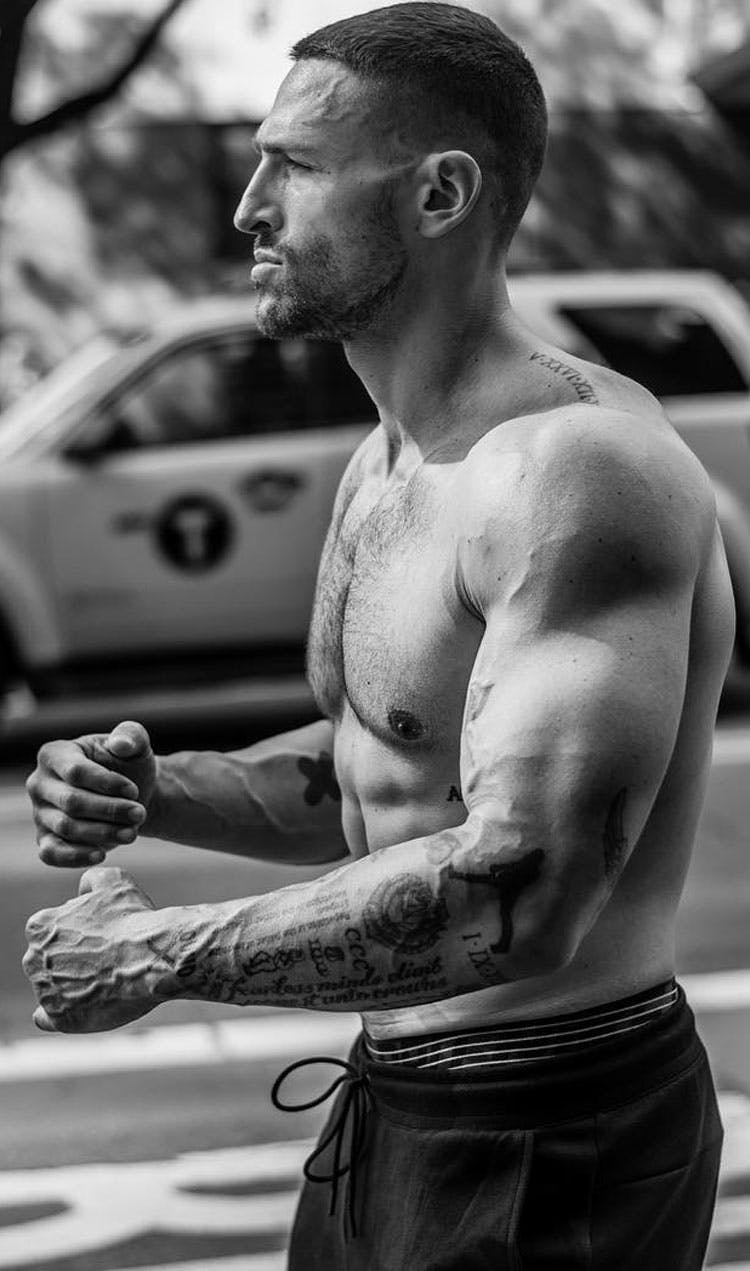 ---
Ab Workout With Noah Neiman
How to: Do all the exercises without any rest in between as one round. Rest for 1-3 minutes, and then repeat for 3-5 rounds.
Sit Up Flips, 10-12 reps
Kick Through With Open- Shut Planks, 10-12 reps
Spider-Man Pushups, 10-12 reps
Glute Raise Plank To Oblique Drive, 10-12 reps
---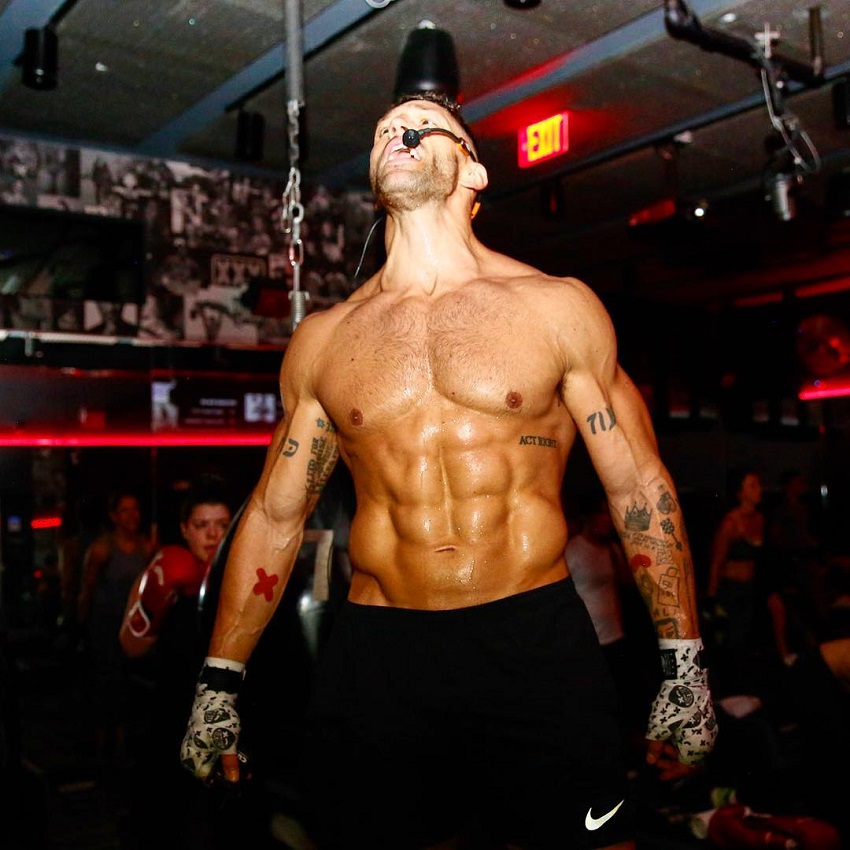 Nutrition
Alongside his intense training, Noah also makes sure to eat clean and healthy. His top food choices include lean meats, avocados, berries, nuts, and complex carbs which provide him with the energy for his workouts.
As for his 'cheat meals,' Noah says he doesn't have them often. However, when he does have one, it would be ice cream as cookies & cream is his favorite flavor.
In regards to supplementation, Noah only takes BCAAs and whey protein powder. He takes BCAAs during his workouts, and whey protein as his post-workout shake to help repair his muscles.
---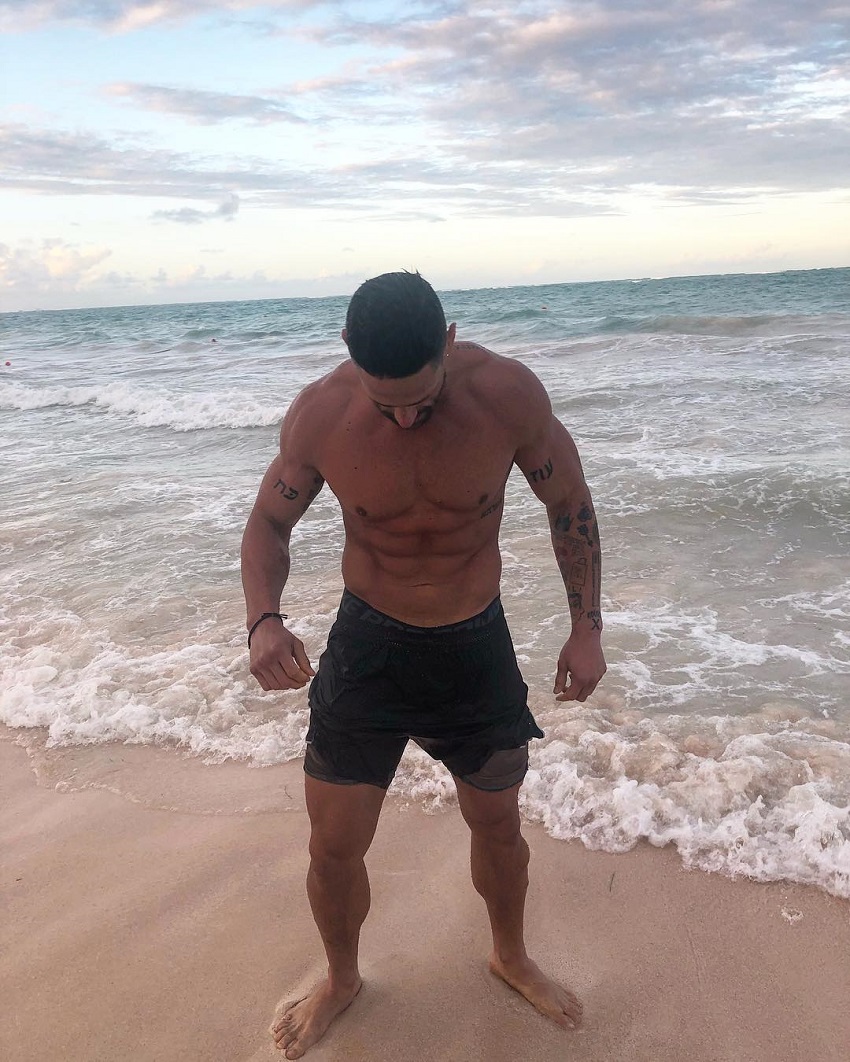 Idols and Influences
Noah credits his business partner and friend Eugene Remm as one of the influences in his life. Here's Noah talking about how he and Eugene started their business; "One of my partners, Eugene Remm, was a good friend from college, and he reached out to me and was like, "Listen, you've got to start something with me.
I was like, 'Dude, it's just not the right time for me.' You know, I was still building my brand and I just didn't really want to rock the boat because things were going so well and I was so afraid of losing everything by making a shift.
But, at the same time, I was kind of playing it safe. So I started thinking about it, and then, fast forward to about a year later, he comes back to me and he was like, 'Man, we've got to do this now.'"– Noah Neiman
---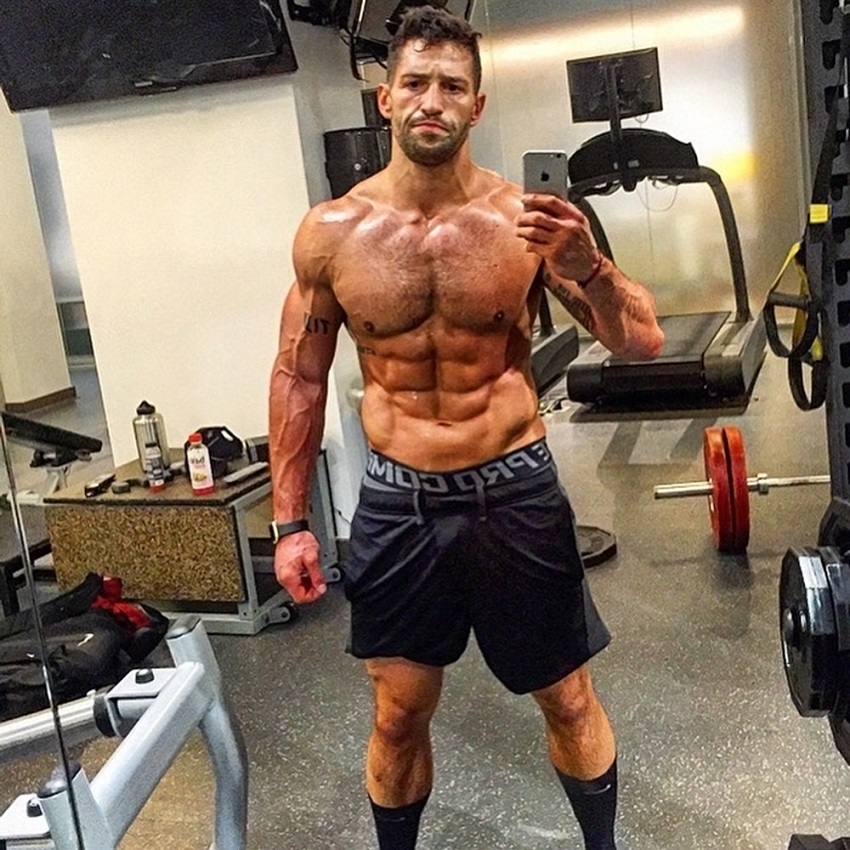 What we can learn from Noah Neiman
What we can learn from Noah Neiman, is that you should always follow your heart, even if it means taking some risks along the path. Noah was doing well at his accounting job, but he wasn't happy. He knew that his passions lied somewhere else.
Ultimately, after a series of events, Noah took the plunge and committed himself to making fitness and boxing his career path. In the end, his risk paid off.
Something that we can learn from Noah, is that you should never be afraid to pursue your calling. Take risks, work hard, and never give up on your dreams – that's Noah's ethos.