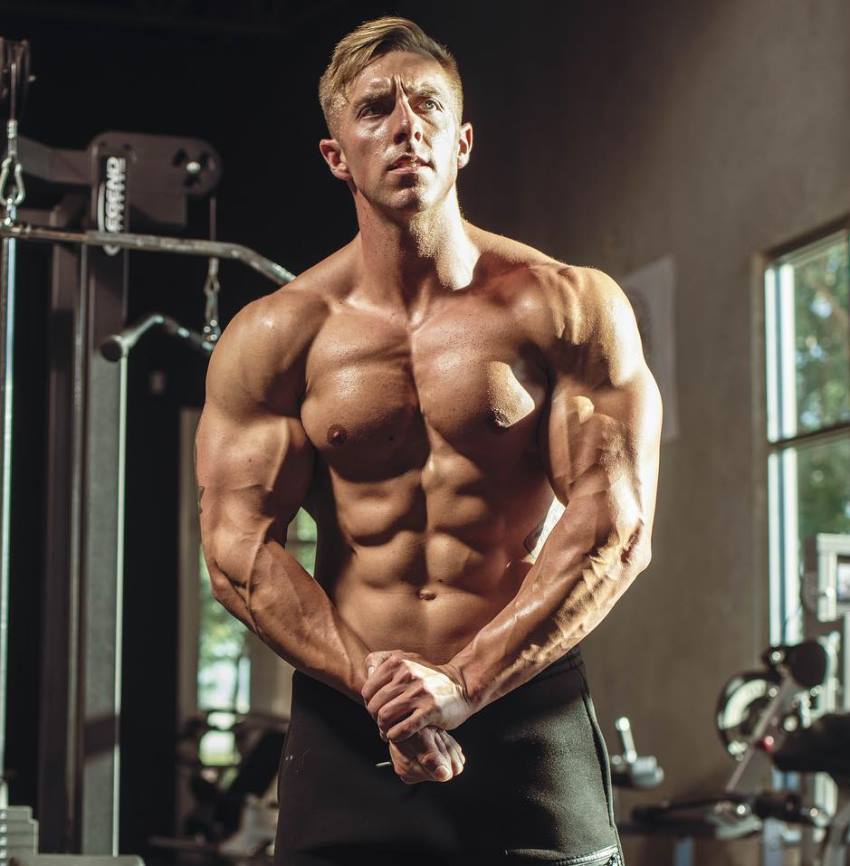 Nick Bare
Fitness Model, Online Coach
Nick Bare is an American fitness instructor, nutritionist, entrepreneur, and U.S. Army veteran. Nick holds a degree in Nutrition, which he combines with his expertise in weight training to help people achieve a healthier and stronger body.
However, while Nick is now popular for his fitness advice, he wasn't always a picture of health. Growing up, Nick fought a terrible eating disorder which left him looking, and feeling weak.
Fortunately, Nick was able to beat the illness – coming back stronger to build a phenomenal physique, and a healthy career in fitness.
This is his story:
---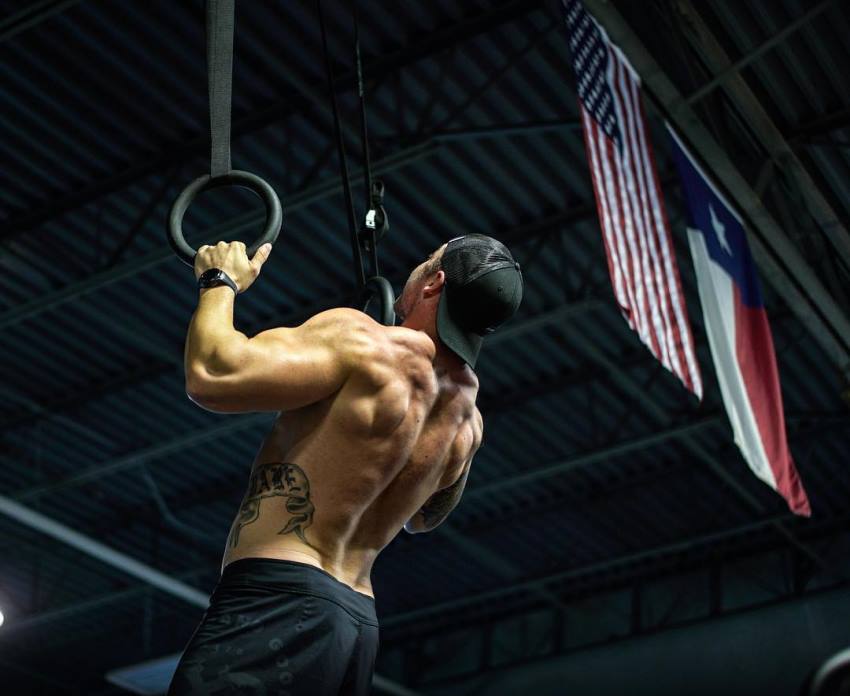 Athlete Statistics
Full Name: Nick Bare
Weight
Age
Date of Birth
Nationality
205 - 215lbs (88.5 - 93.0kg)
32
August 1, 1990
American
Profession
Era
Fitness Model, Online Coach
2010
| | |
| --- | --- |
| Weight | 205 - 215lbs (88.5 - 93.0kg) |
| Age | 32 |
| Date of Birth | August 1, 1990 |
| Nationality | American |
| Profession | Fitness Model, Online Coach |
| Era | 2010 |
---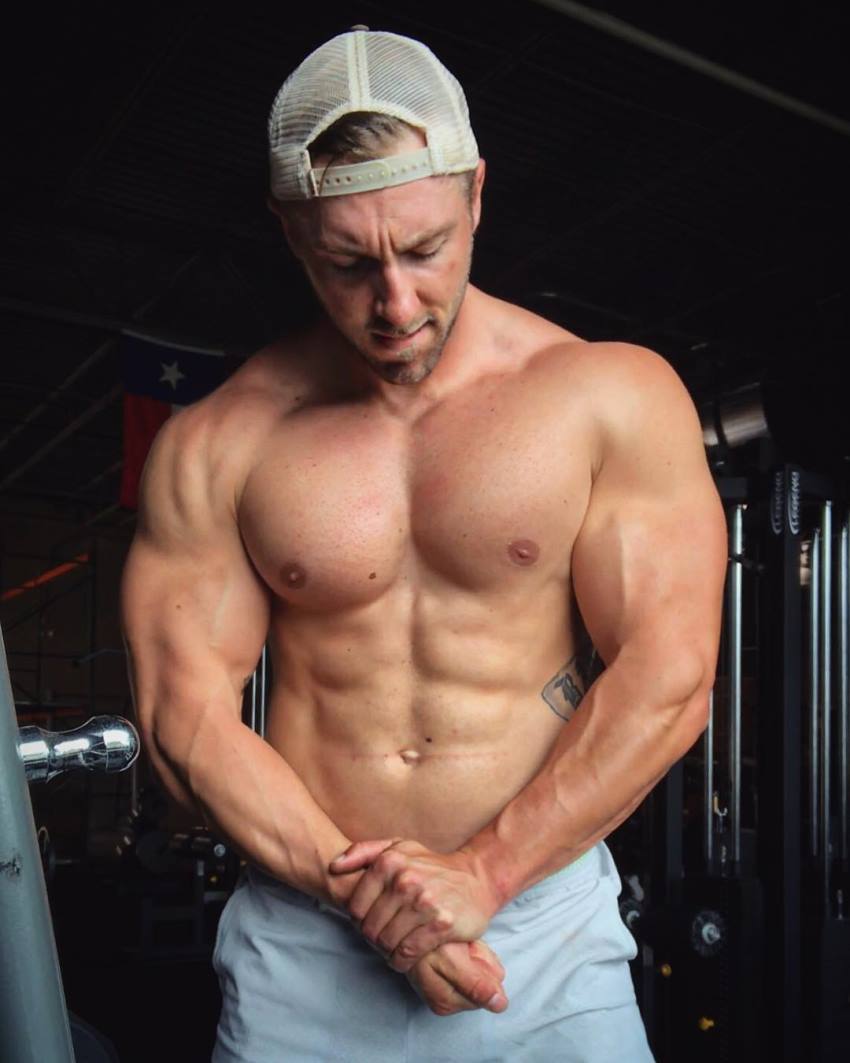 Accomplishments
Fitness Instructor
Social Media Personality
Nutritionist
Entrepreneur (Fitness Company Owner)
Former Infantry Officer, First Lieutenant
Education
Bachelor's Degree in Nutrition, Indiana University of Pennsylvania, May 2013
---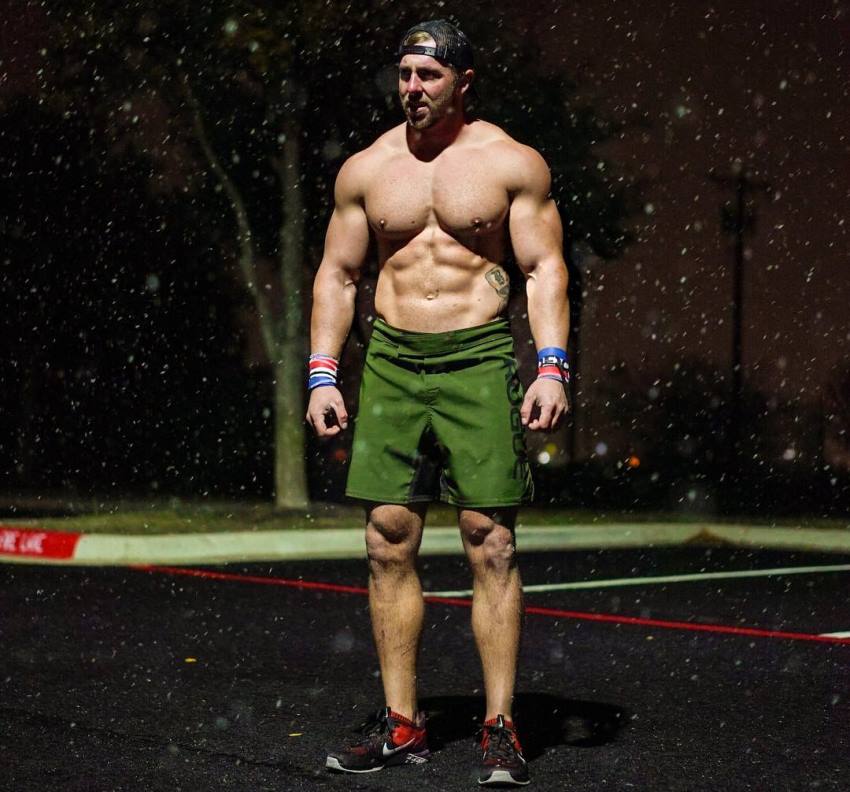 Biography
Fighting With Eating Disorder
Nick Bare's fitness journey started in his early teenage years. During this period, Nick was recovering from a serious eating disorder which negatively impacted all areas of his life.
As Nick said; "My fitness journey started as a young teen, recovering from an eating disorder and transitioning my focus to a healthier and happier me." To help speed up the recovery process, Nick set out training in the gym and carefully tracking his diet.
At first, it seemed like Nick wasn't achieving any progress in beating his disorder. However, Nick didn't give up. He continued learning as much as possible about weight training and nutrition, driving home his determination to beat his eating disorder and become the healthiest and strongest version of himself.
---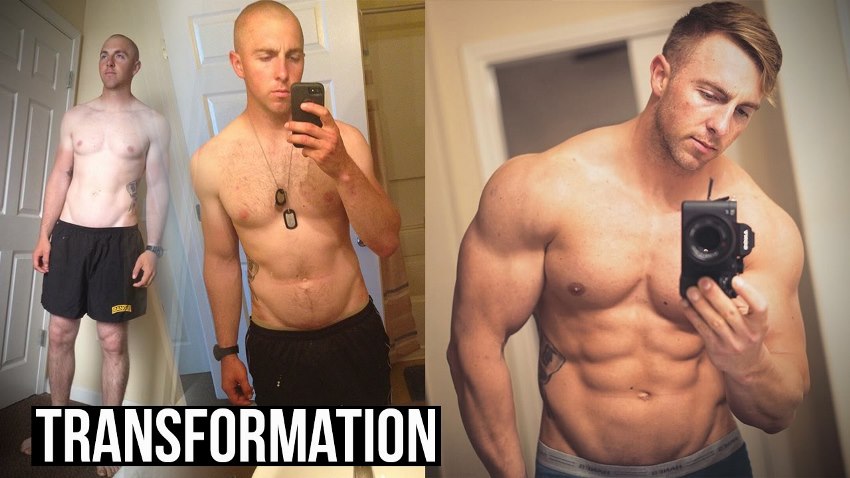 Nick Bare's fitness transformation.
---
Pursuing Nutrition Degree and Joining the Army
Eventually, because of his perseverance, Nick beat the eating disorder. Furthermore, his body looked better than ever before. After years of weightlifting, Nick looked leaner, stronger, and more muscular.
Motivated by his physical progress, Nick decided to pursue a Nutrition degree after entering college. It was throughout this period Nick learned even more about nutrition and living a healthy lifestyle, enabling him to push his progress in the gym even further.
Then, halfway through college, Nick decided to join the Army ROTC program, which saw him start working as an Infantry Officer upon graduation.
Whilst on active duty, Nick graduated from the three different schools – the U.S. Airborne School, Army Ranger School, and Air Assault School. He later went on to earn a position as an Infantry Platoon Leader, and started working with some of the best officers and soldiers from the United States of America.
"I was lucky enough to be an Infantry Platoon Leader for two years with some of the best Non-Commissioned Officers and Soldiers I could have ever worked with."
---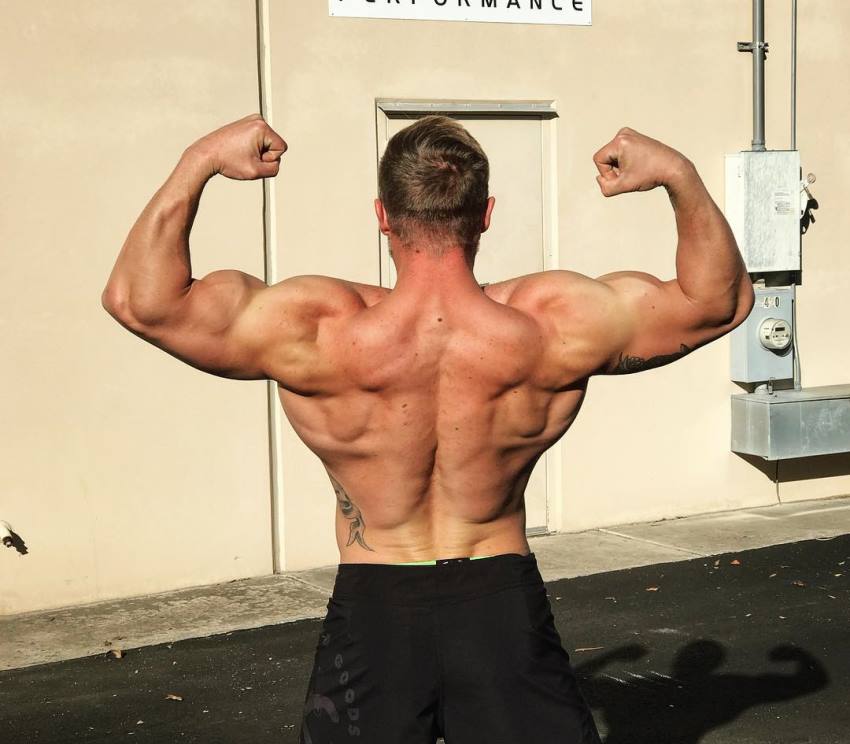 ---
Building a Fitness Company
While in the Army, Nick's passion for fitness continued to grow. He used what little free time he had to work out, and eat healthily – working on improving his physique as much as possible.
Then, because of the strong influence fitness had over his life, Nick decided he would build his own fitness company. As he said;"During my entire time in the military, I was building my fitness company, in preparation for my transition to civilian life after my 4-year contract."
---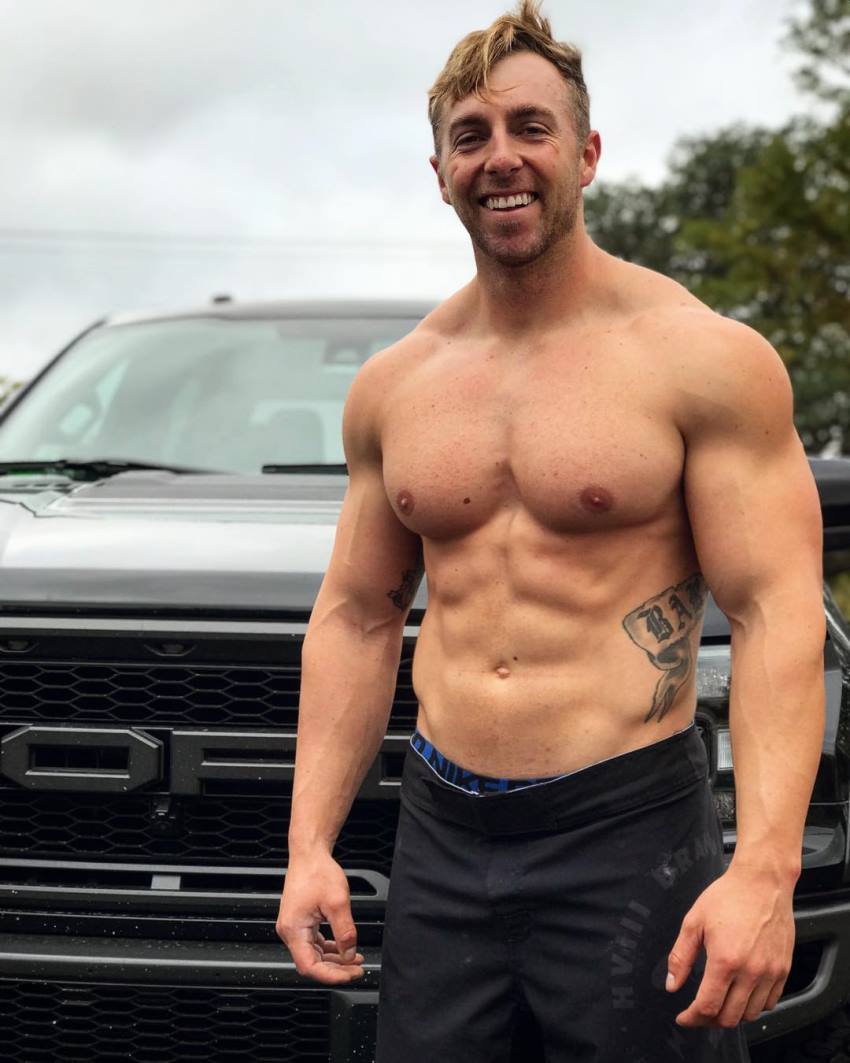 ---
Growing His Brand
Upon his release from active duty, Nick opened his own gym in Texas. He also continued working on his fitness company which he started while in the Army. Over the years, Nick's company became highly successful.
By 2017, Nick became a well-known name within the fitness industry. In recent times, he started sharing his lifestyle, workout, and nutrition videos on online video platforms, which grew his recognition even further – allowing him to live out his dream of building a successful career in fitness.
"Today I run my businesses out of the gym and share my life, business, and fitness journey on social media platforms."
---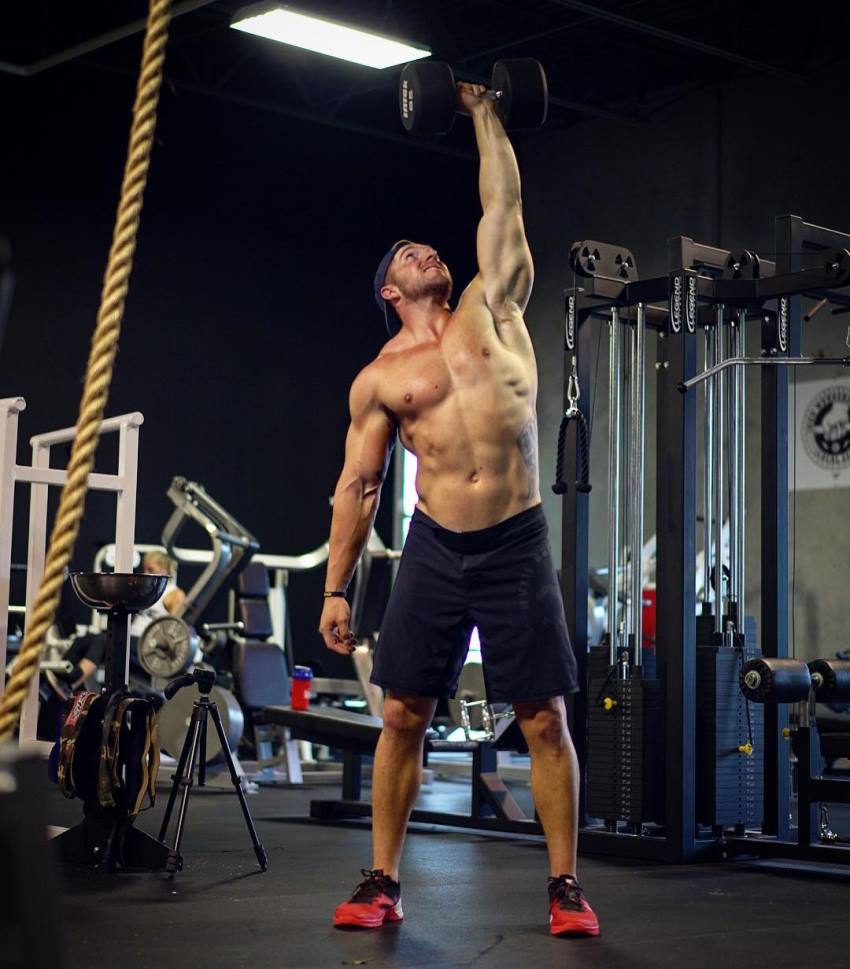 Training
To build size and strength, Nick prefers standard heavy-weight, high-volume approach to training. Specifically, Nick aims at doing between 8-12 reps per set with the heaviest weight he can lift. He'll do three to five sets per exercise, with the first two exercises of the workout being compound movements.
In general, Nick's workouts are never the same. He likes to switch his training often, as this helps him avoid plateaus in his progress, which also makes his workouts more interesting.
---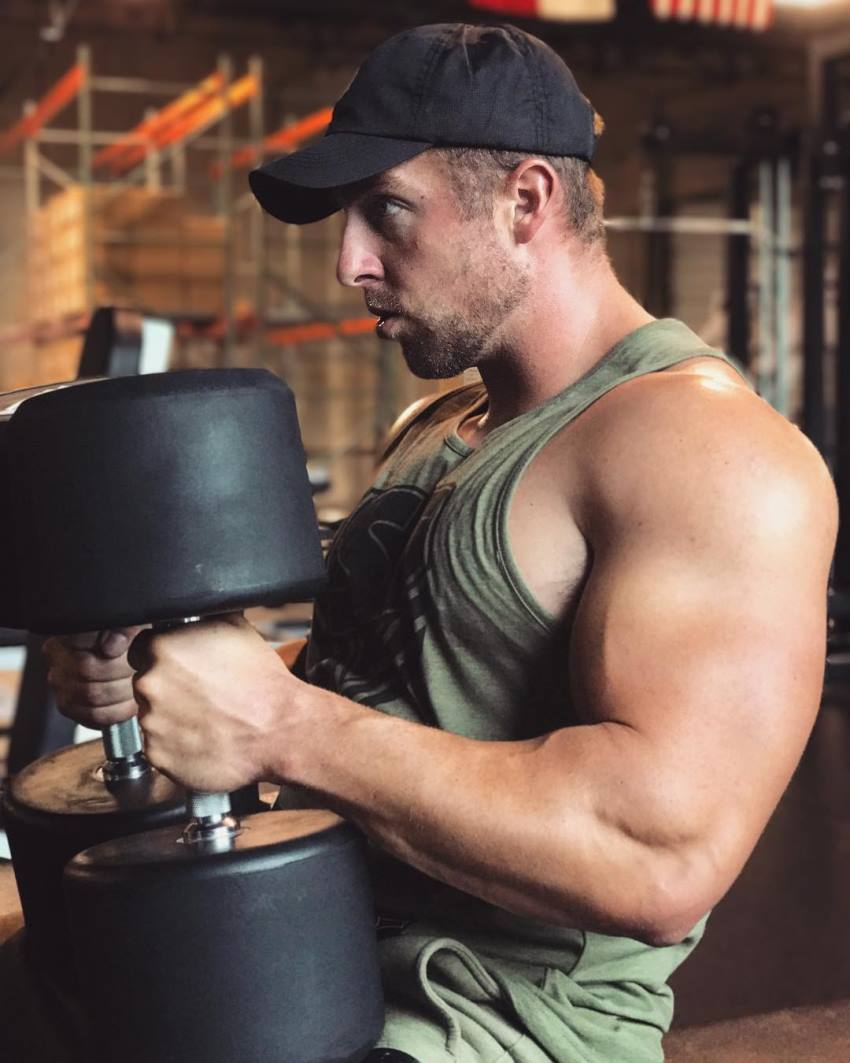 Nutrition
Just like with his training, Nick follows a simple, straightforward nutrition plan. He eats foods that are rich in proteins, healthy fats, vitamins, and minerals. These foods include fish, lean pork meat, dark green vegetables, and blueberries.
For supplements, Nick takes pre-workout, protein, and a BCAA supplement. He'll occasionally take a multivitamin or a fish oil capsule, in case he can't get these nutrients through his diet.
---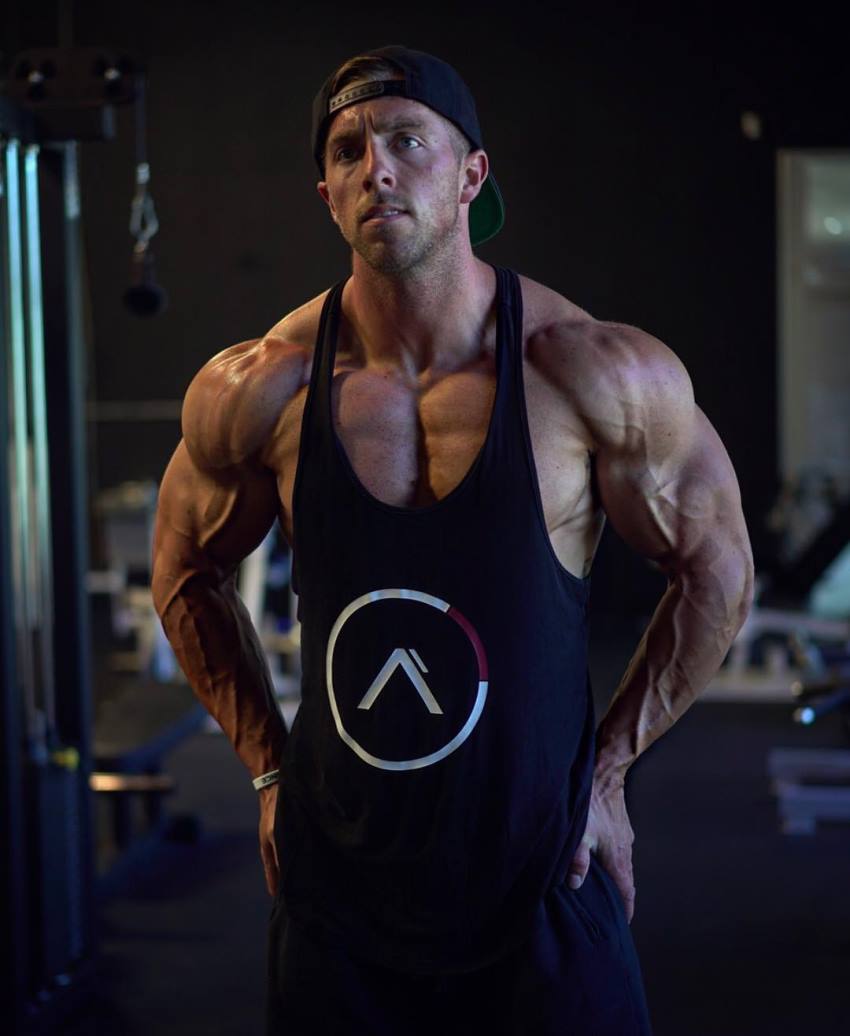 Idols and Influences
Throughout his recovery period, Nick had to be his own influence for the most part. Ultimately, it was a 'battle' of willpower. Nick realized that if he wanted to be healthy once again, he would need to stick to a training and diet plan, no matter what obstacle he would encounter.
---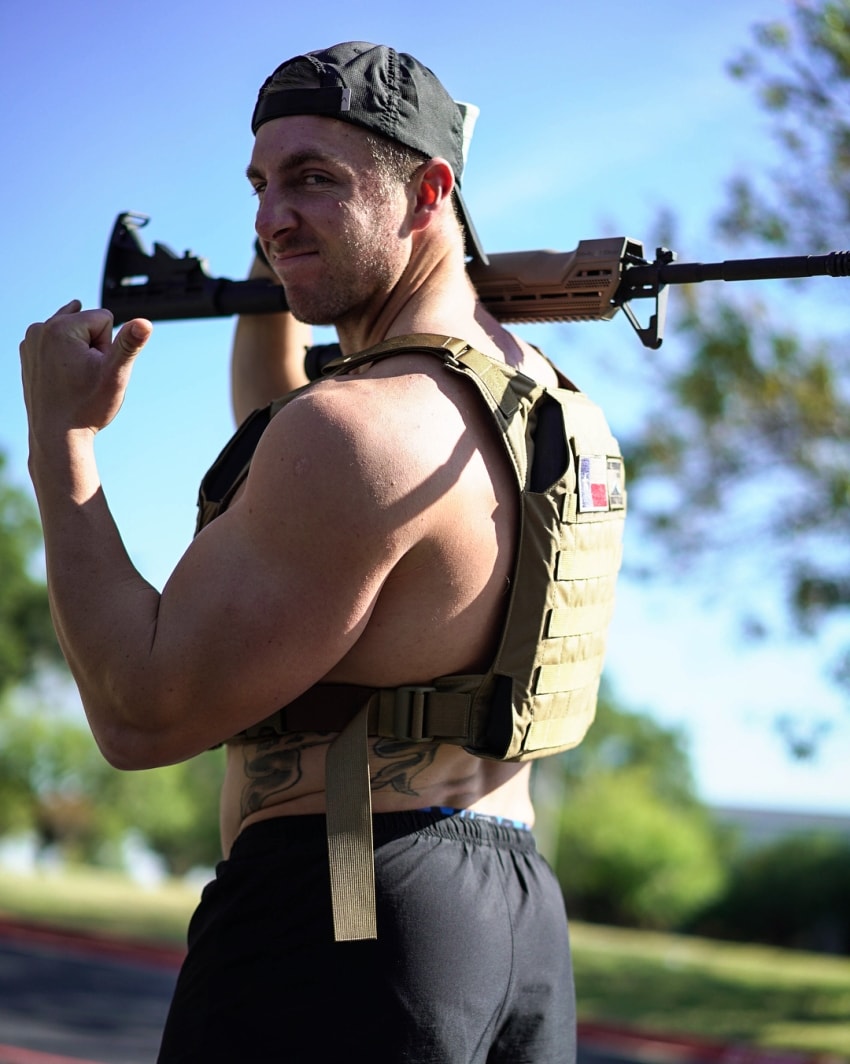 What we can learn from Nick Bare
What we can learn from Nick Bare, is that there's always hope, no matter in which situation you're in. Nick fought a hard battle with his eating disorder. He didn't know when, or if this terrible period in his life would end.
Fortunately, after years of struggle, Nick came out 'victorious' – beating the illness, and sculpting an outstanding physique in the process.
By having a similar mindset as Nick Bare, you too can push through obstacles in life, and become your own greatest version of yourself.