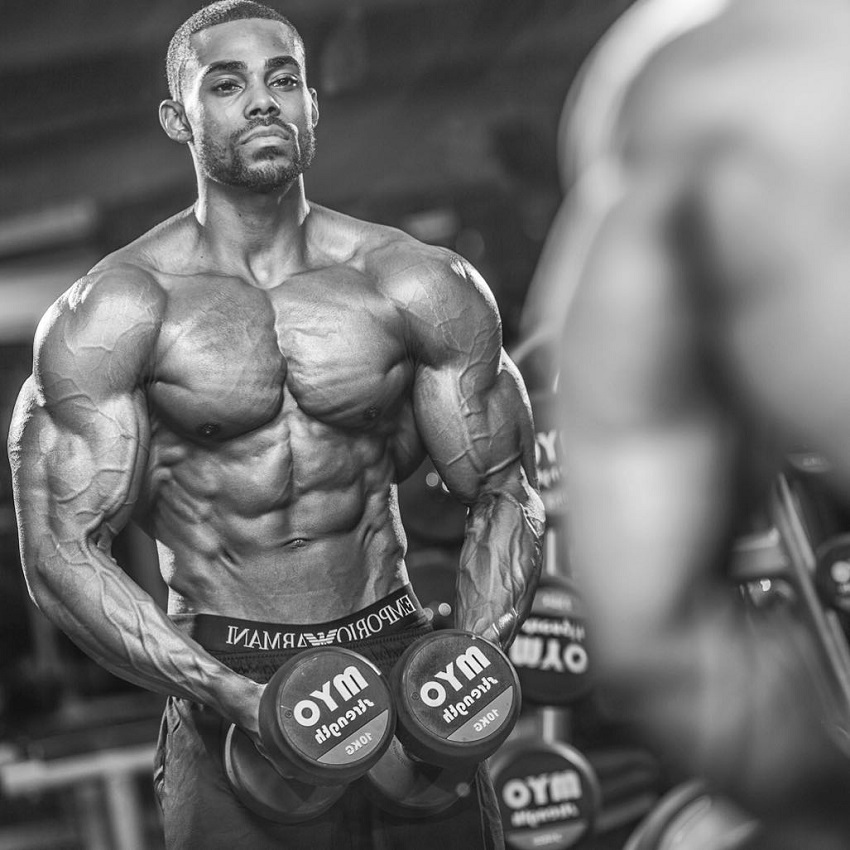 Nathan Williams
Personal Trainer, Competitive Bodybuilder
Nathan Williams is a personal trainer and competitive bodybuilder hailing from London, England. He's known for winning prestigious bodybuilding competitions, such as the 2016 World Bodybuilding Championships held in Miami.
Growing up, Nathan was a keen hockey player. However, while he had a knack for the sport, Nathan found it difficult to play against the opposing players who were much bigger and stronger than him.
Frustrated because of this, Nathan decided to join a gym  – and he hasn't looked back since.
This is his story:
---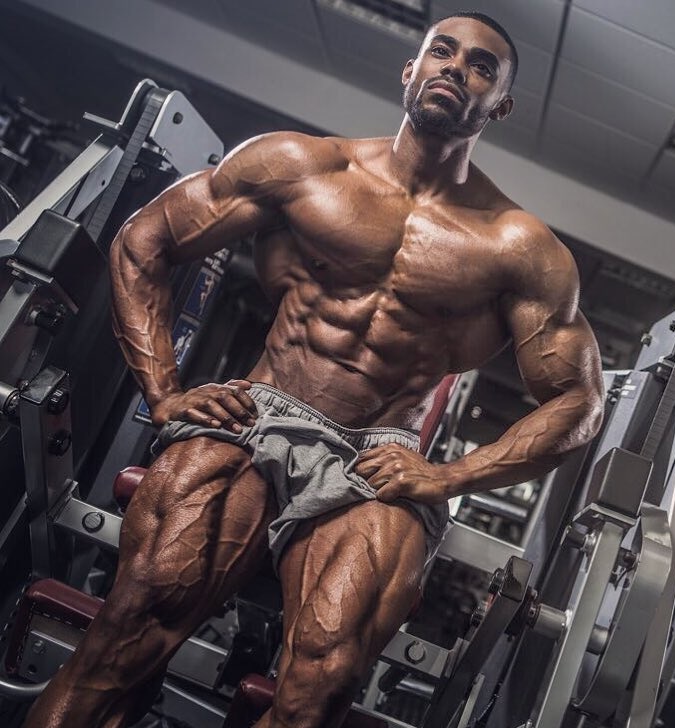 "It takes nothing to join the crowd, it takes everything to stand alone. Be different."
Athlete Statistics
Full Name: Nathan Williams
Weight
Height
Nationality
Profession
185 - 195lbs (83.9 - 88.5kg)
5'9" (175cm)
British
Personal Trainer, Competitive Bodybuilder
Era
2010
| | |
| --- | --- |
| Weight | 185 - 195lbs (83.9 - 88.5kg) |
| Height | 5'9" (175cm) |
| Nationality | British |
| Profession | Personal Trainer, Competitive Bodybuilder |
| Era | 2010 |
---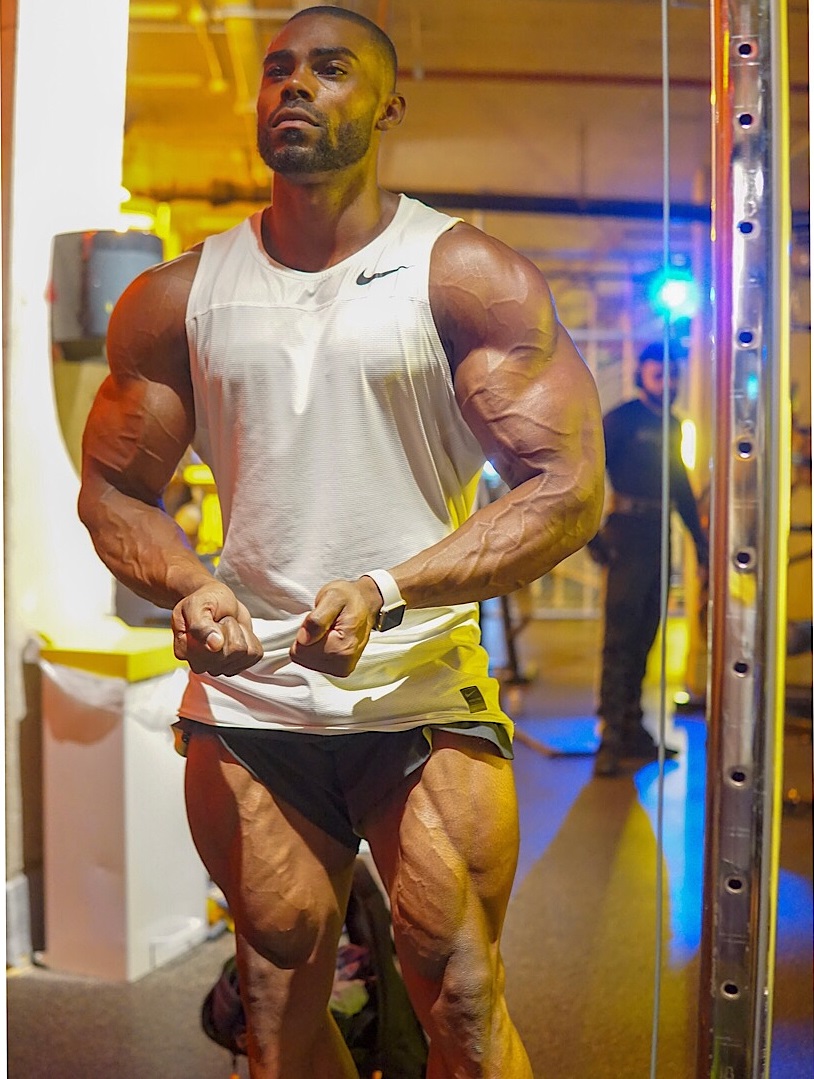 "The best views always come after the toughest climbs."
Accomplishments
Competition History
2016 World Bodybuilding Champion, Miami
2014 DFAC British Pro Grand Prix – 1st
2012 DFAC World Pro Finals – 4th
2012 BNBF Finals – Junior (u23) 1st
BNBF Finals – Overall 1st  earning my Pro Card
2012 BNBF Central Qualifier – Junior (u23) 1st
BNBF Central Overall – 1st
---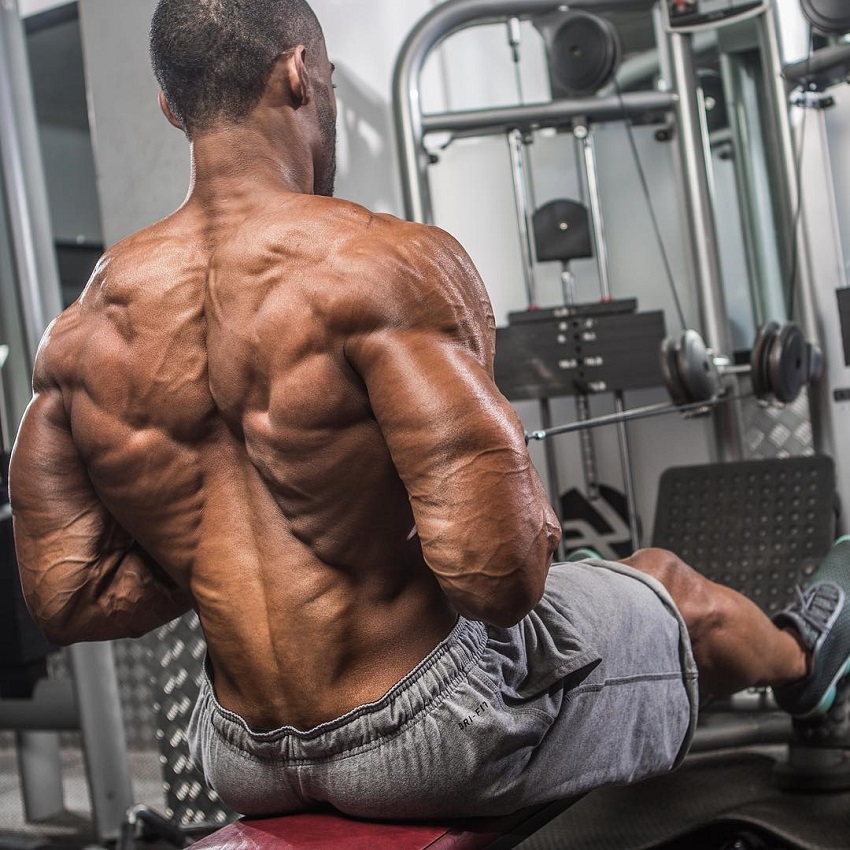 "A dream doesn't come from magic, it comes from sweat determination and hard work."
Biography
Early Years in Hockey
Nathan Williams was an avid hockey player in his youth. He actively played the sport from his childhood days all the way through high school.
However, even though he loved to play hockey, Nathan was frustrated because other players were stronger and bigger than him. Nathan found it increasingly difficult to stay competitive in a sport which required not only balance, but also size and strength.
In his own words; "During sophomore year I weighed 110 pounds. I was getting killed out there, which wasn't hard to do. I needed to be stronger and, of course, bigger." – Nathan Williams
Weight Training to The Rescue
Agitated about his situation, Nathan realized there was only one way to go about it – weightlifting.
He set about learning as much as possible about strength training, spending hours reading bodybuilding magazines, as well as taking advice from experienced lifters in his school.
Equipped with this new knowledge, Nathan soon started working out in the gym. He was able to improve significantly in strength and size over the months – gaining over 15 lbs by his junior year in high school.
His progress didn't go unnoticed by his peers and coach, who recruited him in the varsity hockey team, where he eventually became the assistant captain.
---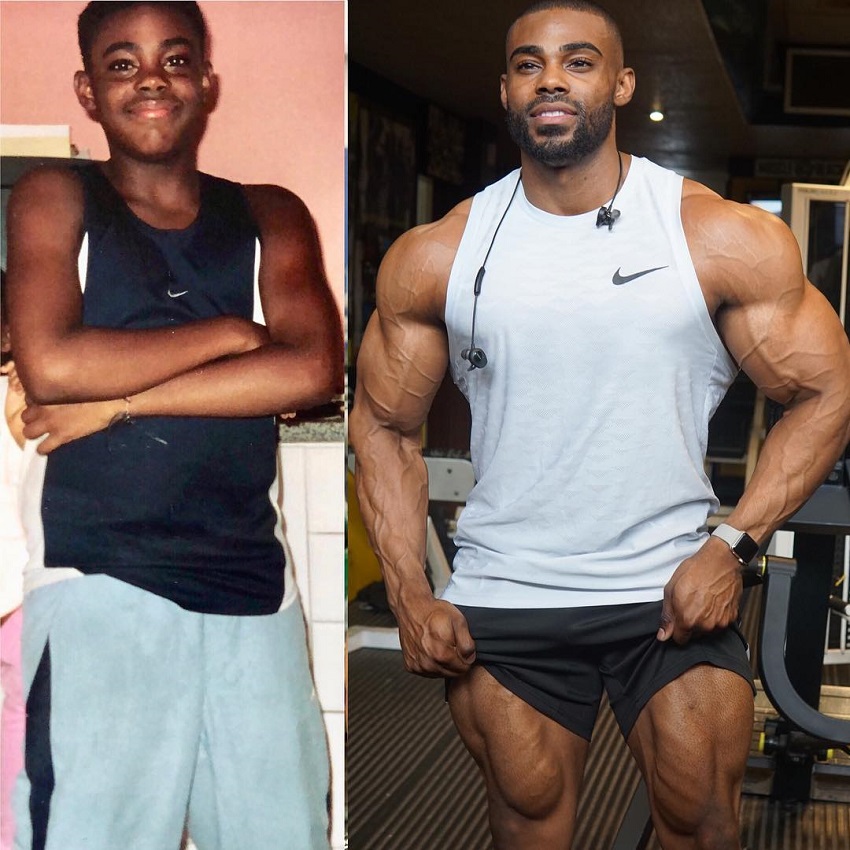 Nathan's impressive transformation over the years.
---
End of Hockey, Continuation of Bodybuilding
As Nathan's time at school came to a close, so did his days as a hockey player. His passion for the 'iron,' on the other hand, was growing stronger and stronger.
Nathan kept lifting over the next couple of months, gaining an additional 10 pounds of muscle. After four years of training, he reached 150lbs – 40 pounds more than when he first started training.
Immersed in New Knowledge
Up to this point, everything was going well on Nathan's bodybuilding journey. But eventually, he had to face his first challenge.
One day after a workout, Nathan stepped on a weight scale and noticed he was losing weight. Despite training extremely hard, Nathan was down to 138 lbs.
He said; "I got mad and decided I needed to start counting calories. I hadn't really been keeping track of my food intake, but I realized that in order to keep my size, I would have to eat more food more regularly." – Nathan Williams
From this point on, Nathan started learning as much as possible about nutrition. He found out that he needed to cut out junk foods from his diet, as they were slowing down his progress. He instead introduced new foods into his meal plan, such as lean meats and vegetables.
---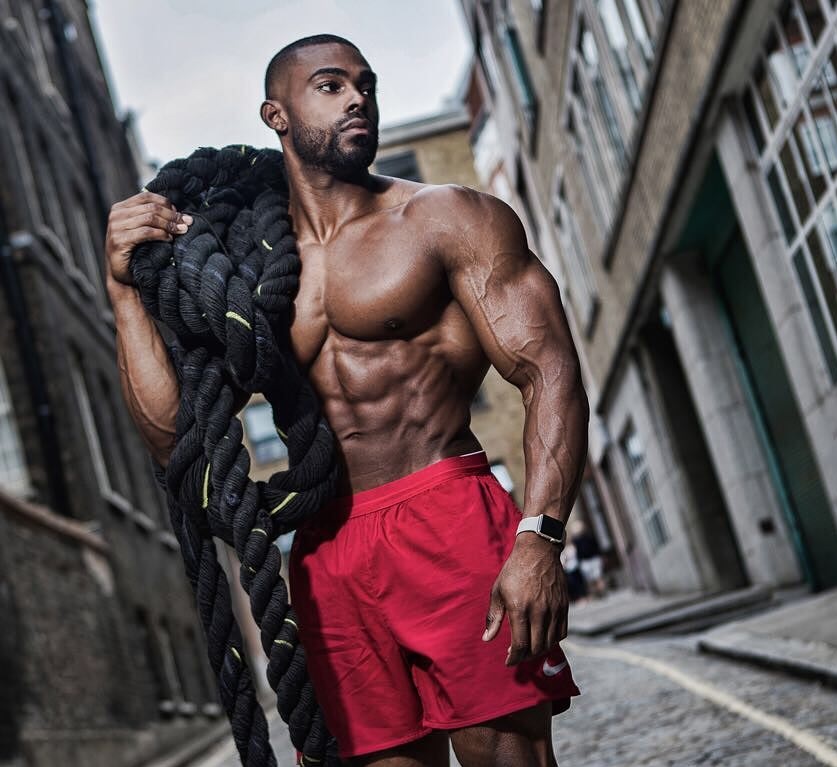 ---
Breaking the Plateau
Alongside eating healthier, Nathan also started preparing his meals in advance. He would prepare chicken, rice, and vegetables, before packing them into tupperware and carrying to college.
"I shot for 4,500 to 5,000 of calories daily. That translated to about five to six solid, healthy meals and several protein shakes a day."
This new approach soon saw Nathan's results 'skyrocket.' His physique became stronger, leaner, and he sooon got the look.
Taking His Career a Step Further
Motivated by his progress, Nathan decided to try a new challenge on his journey – bodybuilding competitions.
As luck would have it, Nathan's friends were competitive athletes for the BNBF. They persuaded him to enter a competition which was only a couple months away.
Nathan said; "It was very difficult as I had no clue whatsoever about competitive bodybuilding. I just wanted to train to look the part, I guess that's when bodybuilding found me and it took off from there."
Despite his lack of experience, Nathan was able to take home 1st place at his first contest. After this show, he caught the competitive 'bug.'
---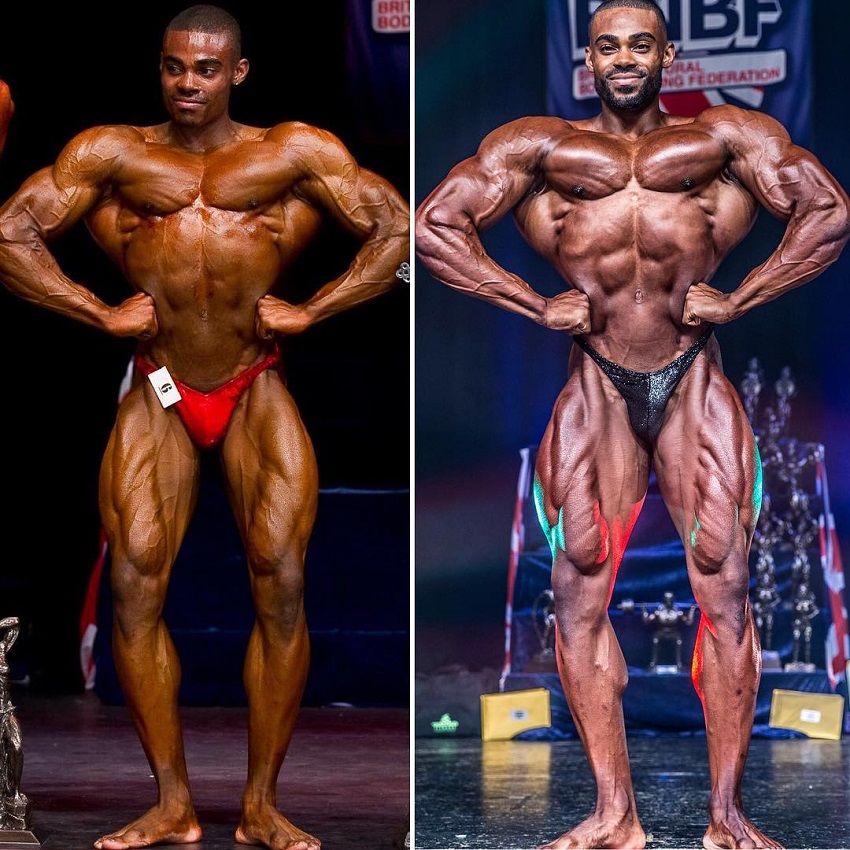 ---
From Strength to Strength
Instead of celebrating his first victory, Nathan decided to prepare for another show which was only several weeks away.
The show was called BNBF Central Qualifier. If Nathan won this show, he'd qualify for the finals for a chance of winning a Pro Card.
Nathan was well aware of this, and as a result, he gave everything he had into his preparations. His hard work ultimately paid off, as he took home the first place title and qualified for the finals.
Turning Pro
After returning from the victory, Nathan didn't have much time to rest. He immediately started preparing for the BNBF Finals which were only a couple of weeks away.
During the preparations, Nathan worked hard on his weak points to deliver the best physique possible. He also practiced posing, ensuring he delivered a perfect performance on stage.
Before long, the show day came. Nathan stepped on the stage in his best version yet, coming in 1st place and earning his Pro Card.
---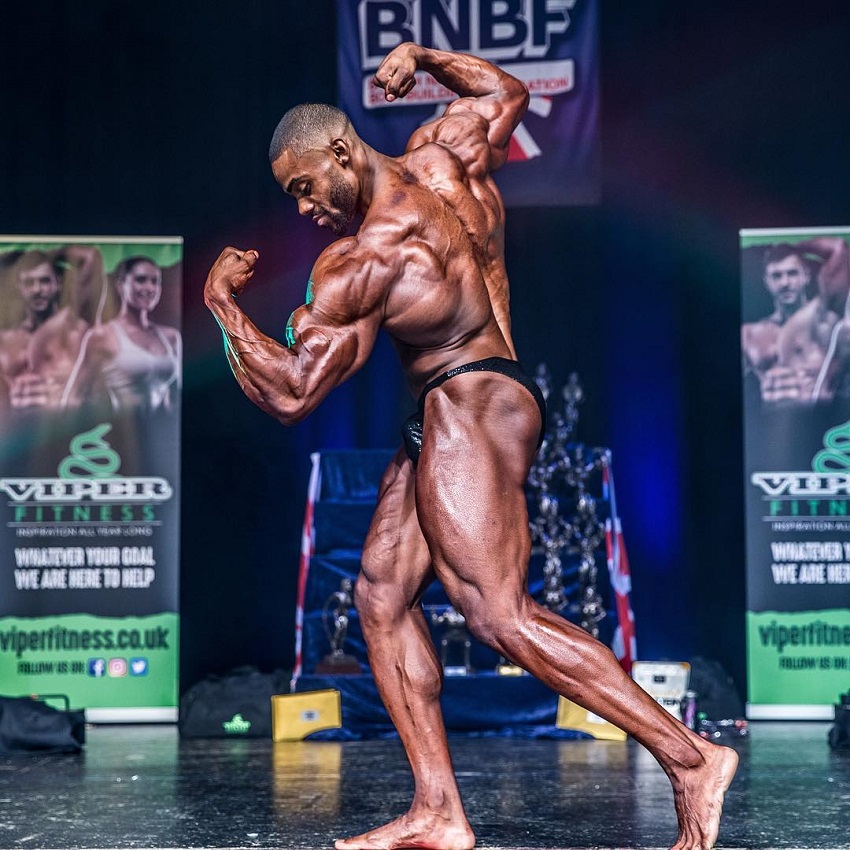 ---
Life as a Pro
Nathan knew that now, after he entered the pro circuit, he'd have to face tougher competition. In fact, he now had to rub shoulders with some of the biggest names in bodybuilding.
Motivated by the challenge, Nathan eagerly started preparing for his next contest. After a period of preparations, Nathan made his Pro debut at the 2012 DFAC World Pro Finals, finishing in 4th place.
After the contest, Nathan realized that he'd need to improve his physique if he was to win shows in the Pro Circuit. As a result, he decided to take a break from competing until he reached his goal.
He also used this time off to expand his career even further – becoming a renowned personal trainer in the UK.
Comeback
Then, after two years of hard work, the wait was finally over. Nathan was ready to make a comeback as a professional bodybuilder.
He took part at the 2014 DFAC British Pro Grand Prix, stepping on the stage looking better than ever.
He ended up taking 1st place in the contest- outshining other competitors with his amazing conditioning and performance.
---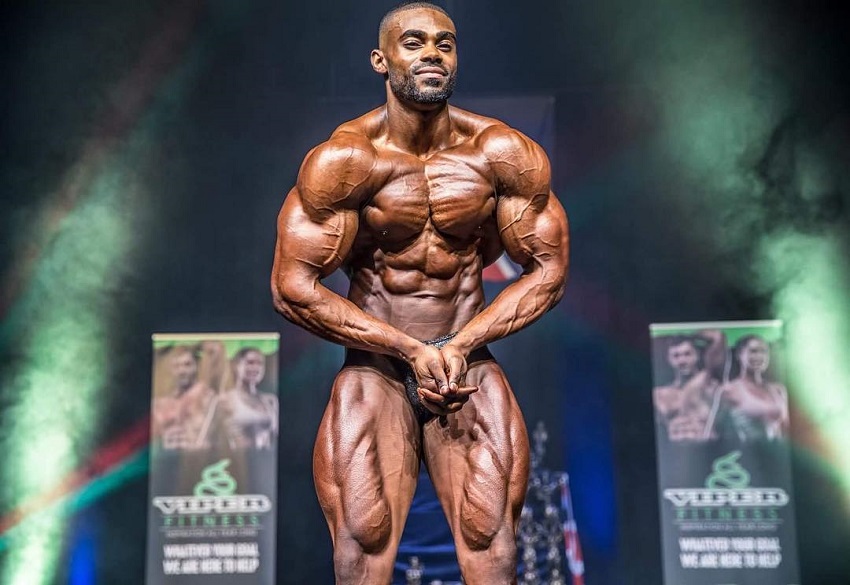 ---
World Bodybuilding Champion
In 2016, Nathan took on his biggest challenge yet. He flew to Miami where he participated in the World Bodybuilding Championships, one of the biggest bodybuilding shows in the world.
Amazingly, Nathan once again surprised everyone by taking 1st place at the contest. With this victory, he's become known as the World Bodybuilding Champion.
"If someone told me that in my first every year competing as a junior I would turn Pro and 4 years after that I'd be a world champion I would have laughed. I don't think that will ever sink in for me."
---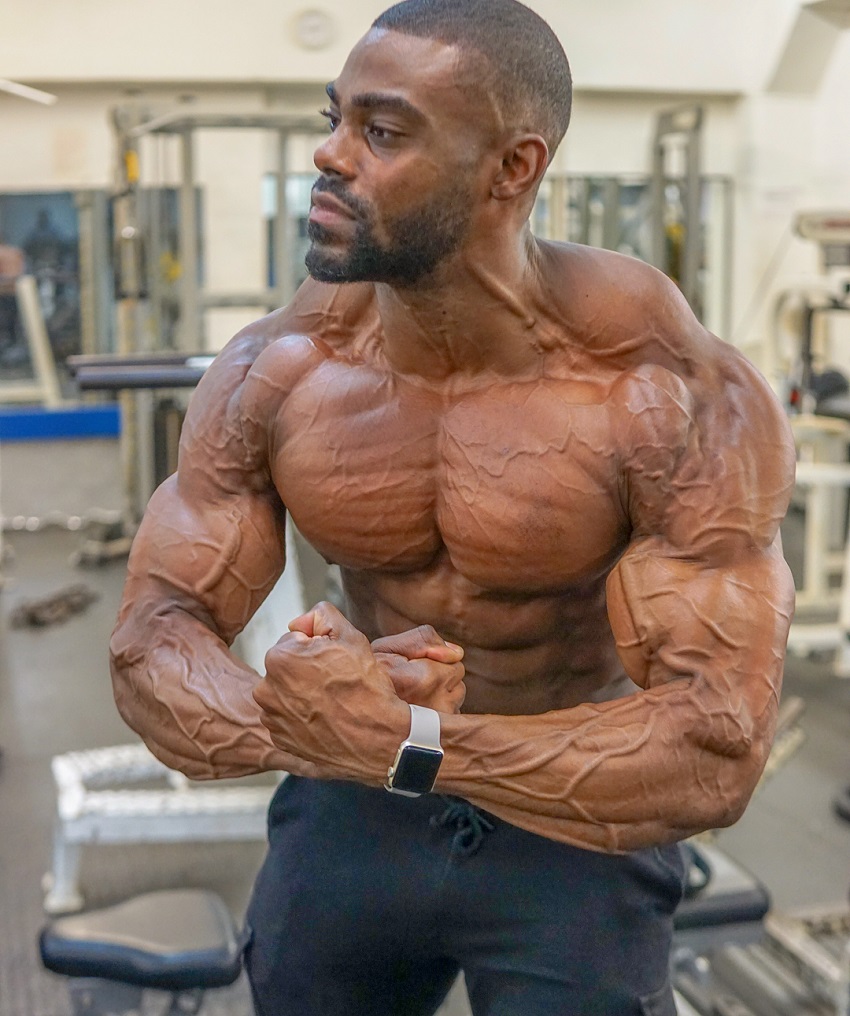 Training
Nathan's Training Style
Nathan trains five to six times per week in the gym. His workouts include cardio, strength training, and mobility drills.
He likes to train each body part twice per week, ensuring constant muscle stimulation.
Nathan's preferred rep range is between 6-12 reps per set. While higher reps give him better definition, lower reps help him pack on more muscle.
"Sometimes I max out for fun, just to see where I am in terms of strength. But most of the time, I stick to the six to 12 range." – Nathan Williams
Workout Plan
Monday – Shoulders and biceps
Tuesday – Legs
Wednesday – Recover
Thursday -Chest and triceps
Friday – Back and calves
Saturday – Weak points
Sunday – Rest
---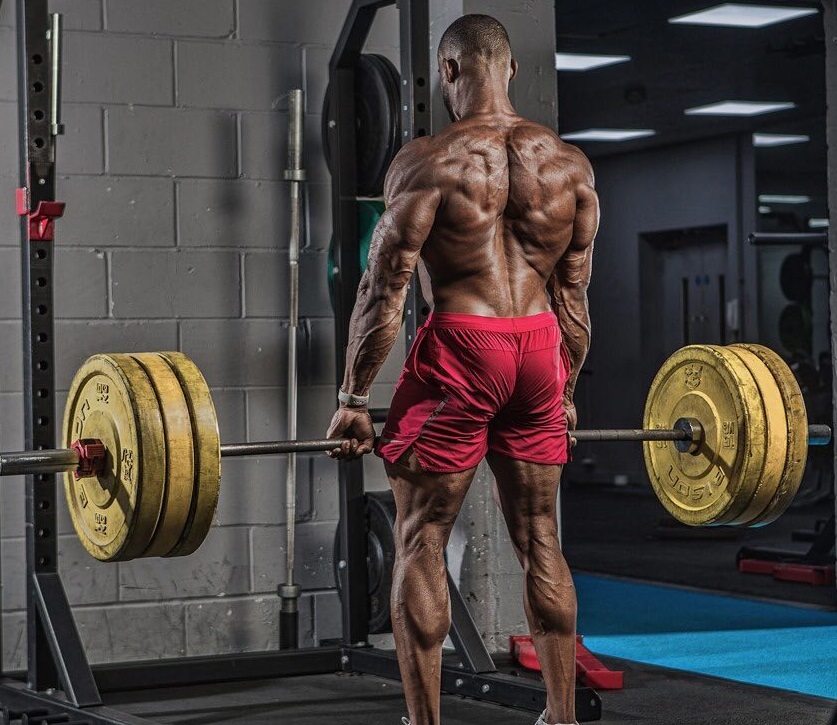 ---
Cardio
Nathan typically doesn't do any cardio, even when preparing for a contest.
However, if he hits a sticking point and doesn't want to reduce his calories, Nathan will add a cardio session here and there to speed up his fat loss.
His two favorite types of cardio are low-intensity walks and HIIT (High-Intensity-Interval Training).
---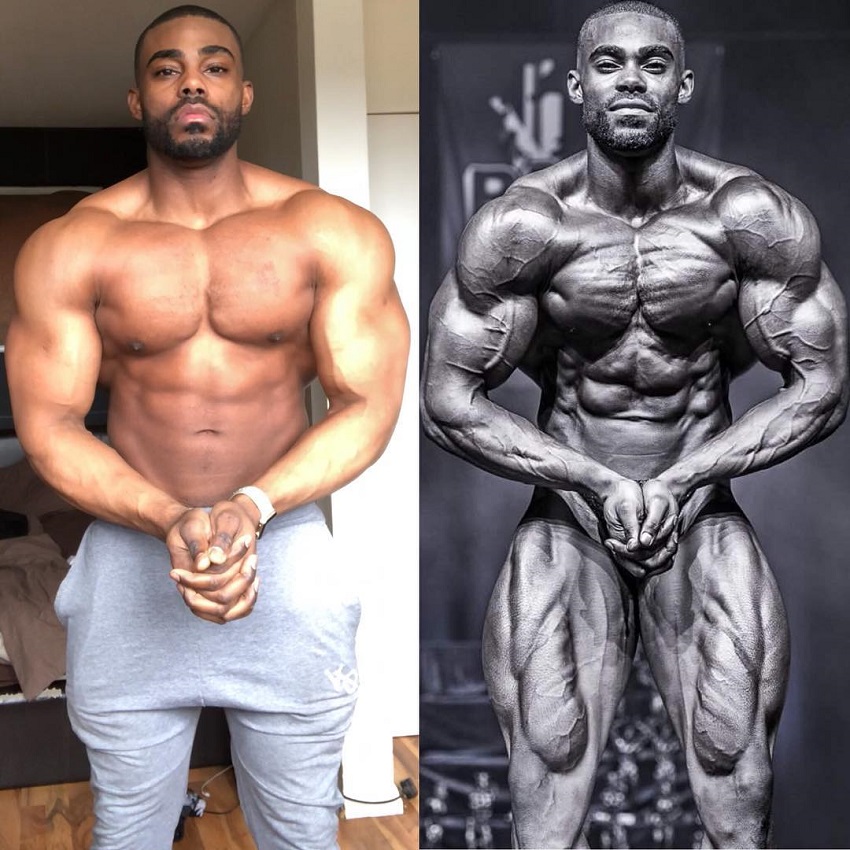 ---
Favorite Body Parts
Nathan's favorite body parts are his back and legs. He's especially proud of his quadriceps, which he was able to grow through hard work and consistency in the gym.
Here's Nathan talking about his favorite body parts; "My back gets the most attention, as some of my friends call it, 'Cartoon lats'. For personal achievement, I'm really happy with how my quads have developed as I used to be someone who skipped leg day." – Nathan Williams
---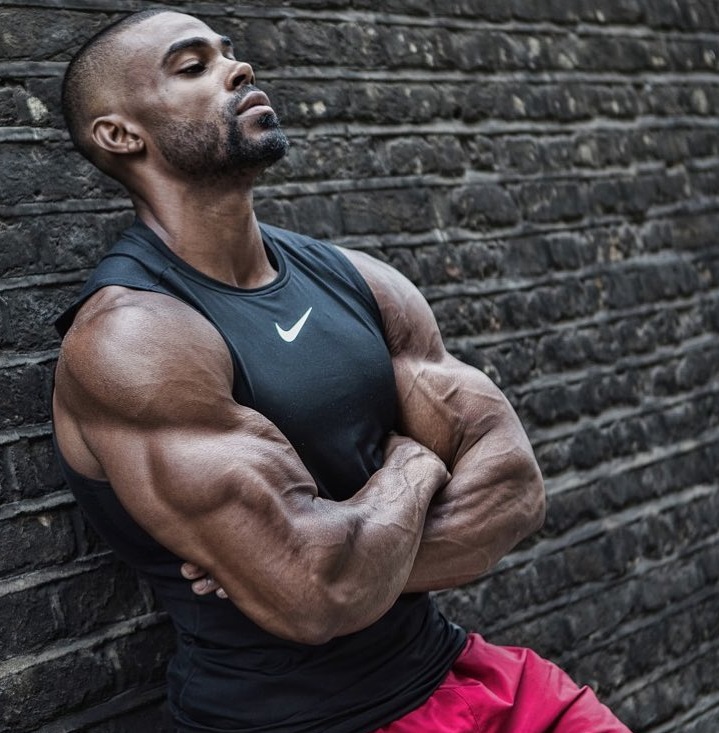 "With bodybuilding, there's always room for making an improvement. No one has the perfect physique. I'd say my weakness is overall muscle maturity, which is something that's naturally going to take years to develop."
Nutrition
Contest Prep Diet
When dieting for a competition, Nathan's goal is to lose fat steadily, while maintaining high energy levels. To achieve this, he adds a lot of complex carbs to his diet. Along with a moderate amount of lean protein and healthy fats.
In Nathan's own words; "My diet consists of a load of carbohydrates to fuel my heavy training sessions all throughout my prep and keep my muscle bellies looking full, a moderate protein intake to maintain as much muscle tissue, and enough fat to stop my brain going doolally."
For breakfast, Nathan typically has porridge with whey protein. The rest of his meals are almost identical, consisting of chicken, sweet potatoes, and green vegetables. In total, Nathan has 7-9 meals equally spaced out throughout the day.
---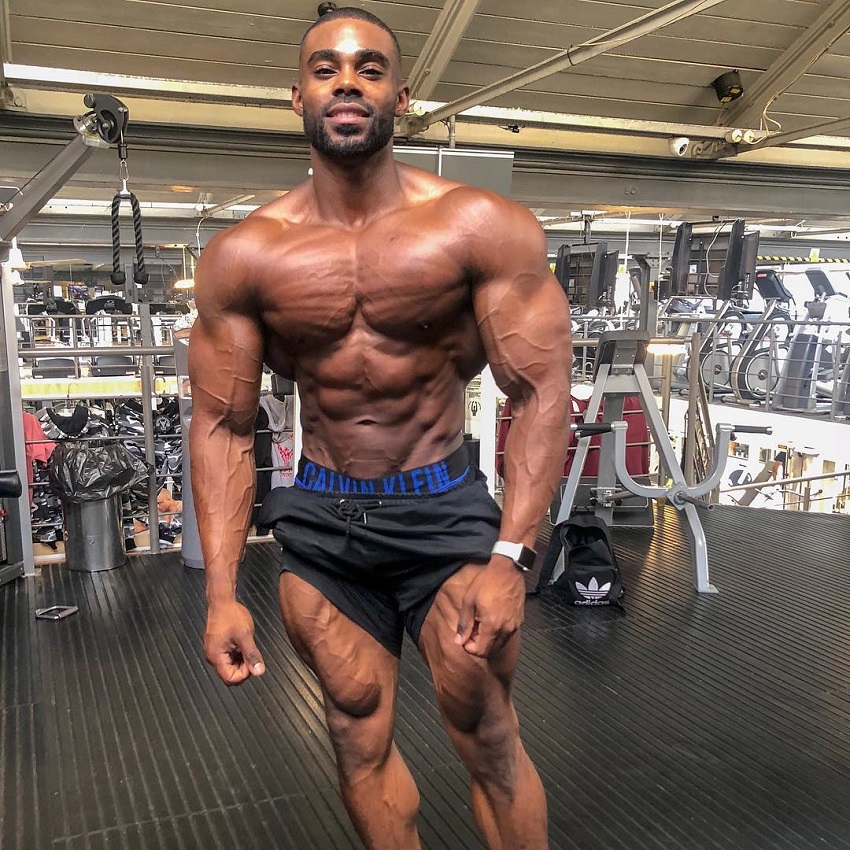 Idols and Influences
One of Nathan's main idols is The Rock. When talking about The Rock, Nathan said he loves "the way he motivates others and just keeps it real."
In regards to other bodybuilders, Nathan looks up to Ronnie Coleman. In his opinion, Ronnie is "simply untouchable – the GOAT." 
Another influence in Nathan's life is Vicky McCann, his coach and the female world bodybuilding champion.
According to Nathan, Vicky's work ethic is through the roof. He also jokingly admits that "she loves pizza as much as I do."
---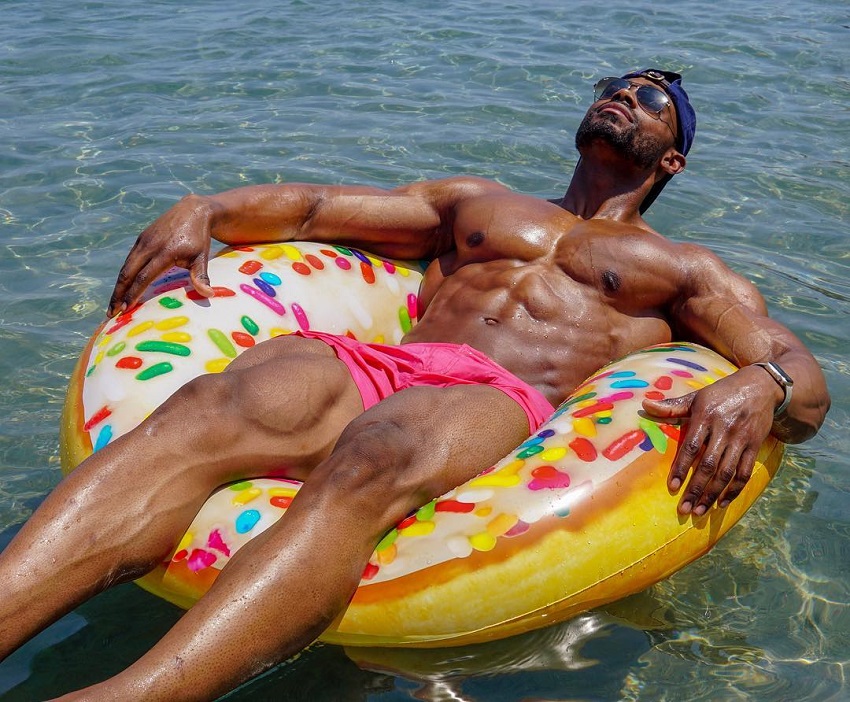 What we can learn from Nathan Williams
Looking back through his career, it's clear Nathan Williams had to put in a tremendous amount of work and dedication to reach his level of success.
If you're looking to become strong, lean, and successful in bodybuilding, then Nathan Williams is your man to follow.
With his incredible work ethic and drive to be the best, he continues to inspire everyone to keep their dreams and ambitions alive.