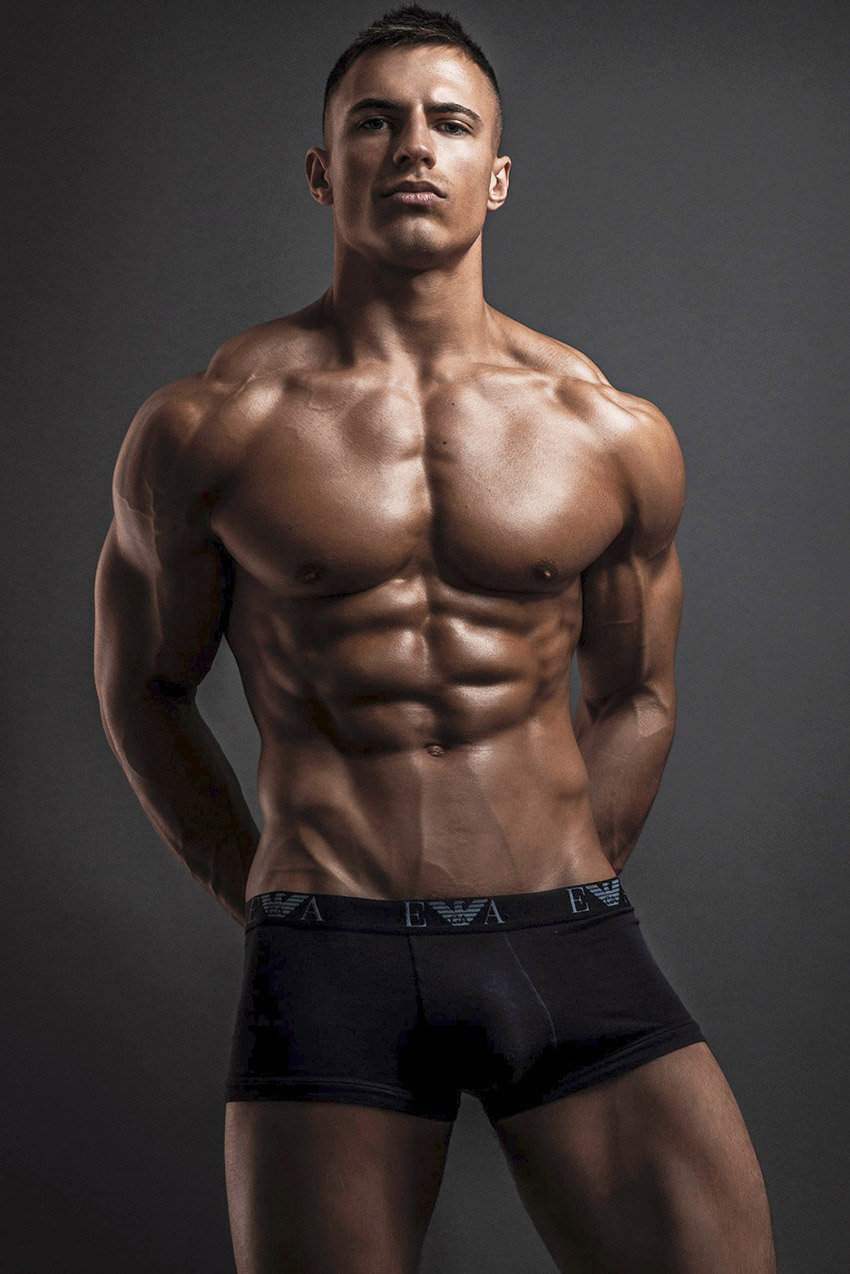 Mike Thurston
Personal Trainer, Entrepreneur
From party animal to successful entrepreneur, Mike Thurston started his journey as an average teenager. But through hard work and determination, he's sculpted an incredible physique.
By the age of 26, in 2016, Mike had become a personal trainer, creating a health and fitness company.
But he wasn't always in the spotlight – Mike spent time working in retail after graduating from college.
This is his story:
---

Athlete Statistics
Full Name: Michael George Thurston
Weight
Height
Year of Birth
Nationality
205 - 215lbs (88.5 - 93.0kg)
6' (183cm)
1990
British
Profession
Alias
Era
Personal Trainer, Entrepreneur
Mikey T, Mike
2010
| | |
| --- | --- |
| Weight | 205 - 215lbs (88.5 - 93.0kg) |
| Height | 6' (183cm) |
| Year of Birth | 1990 |
| Nationality | British |
| Profession | Personal Trainer, Entrepreneur |
| Alias | Mikey T, Mike |
| Era | 2010 |
---

Biography
Early Years and Start of Fitness Journey
Born and raised in the north of England, Leeds, Mike always had a passion for fitness growing up. He played numerous sports during high school like rugby, football, cricket and took part in the athletics team. However, rugby was his main interest.
It was at the age of 18, in 2008, when Mike fell in love with lifting weights in the gym. Even at this point, he wanted to sculpt his dream physique – he began training in the small gym at school working towards his goal.
---

---
Move to College
Towards the end of 2008, Mike enrolled at the college to study Economics and Business Management. He left home and moved to Newcastle to gain his degree.
By this time, Mike was fully committed to realizing his ambition and decided to leave rugby behind to focus on bodybuilding.
But instead, he started an unhealthy lifestyle, drinking alcohol and eating junk food regularly – he didn't believe that he could succeed in the fitness industry.
Graduating and Spain
Three years after embarking his journey, despite his poor diet, Mike had made serious progress on his physique. After graduating in 2011, at the age of 21, he decided to promote nightclubs and bars in Spain.
With Mike's job revolving around partying, he didn't fix his poor diet during his time in Spain. However, his great genetics allowed him to maintain his physique with minimal effort.
---

---
Return to England
After spending the summer abroad, Mike decided to pursue work as a promoter in England. He returned to Newcastle, and by the end of the year, he became the manager of a retail store.
But Mike soon grew tired of the demands of his new job – he didn't enjoy the working hours and was forced to cut back on training. He knew that he'd have to follow his passion if he was to find happiness.
At the age of 22, in 2012, Mike made the big decision to pursue a career in the fitness industry.
Entrepreneur
At the start of 2013, Mike began working towards becoming a coach. After a month of intense preparation, he completed the course and became a qualified trainer.
It was at this point when Mike took the massive risk of quitting his managerial role. He began helping others achieve their dream physiques, while sculpting his own.
That same year, he created a health and fitness company with two friends from Newcastle.
After a period of unhappiness, by the age of 23, Mike had finally succeeded in following his passion.
---

Training
Mike changes his training plan every 4-6 weeks so his body doesn't get used to the same routine and plateau. For most of his workouts, he'll perform 8-12 reps per set, with 3 sets for most of the exercises.
Workout Routine
Mike's routine would look something like this:
Monday – Chest and Back
Tuesday – Quads and Calfs
Wednesday – Shoulders And Traps
Thursday – Hamstrings and Back
Friday – Arms
Saturday – Abs
Sunday – Rest
Deltoids And Traps Workout
Seated Military Press – 4 sets, 1-2 mins rest (3020)
Standing Overhead Press – 4 sets, 1-2 mins rest (3020)
Seated Lateral Raise – 3 sets (Last 2 sets dropset), 60 sec rest (3011)
Upright Row – 3 sets, 1-2 mins rest between superset (2021)
Front Raise – 3 sets (1010)
Standing Cable Rear Delt Fly – 3 sets, 60 sec rest between superset (3011)
Incline DB Rear Delt Fly – 3 sets (2010)
Hex Bar Shrugs – 3 sets 1-2 mins rest between sets (1111)
DB Shrugs – 3 sets (1010)
Chest And Triceps
Incline dumbbell press 8-12 reps – 3 sets
Decline dumbbell flys 8-12 reps – 3 sets (superset with Incline dumbbell flys)
Incline barbell press 8-12 reps – 3 sets
Chest press 2 triple drop sets
Arms Training
EZ-bar curl – triple drop set
Close grip bench press – triple drop set
Supersetting scull crushers with alternating bicep curls
Quads And Calves
Slow decent tension squats
One legged elevated squats for the hamstrings
Barbell hack squats
Walking Lunges
---

Nutrition
Mike plans his diet around lean proteins, complex carbs and vegetables. His favorite healthy meal is chicken or Salmon with sweet potatoes/rice and vegetables.
He tries to eat 6 meals a day to keep his body fueled, and cutting out carbs later on in the day.
Diet Plan
Mike's diet would look something like this:
Meal 1 – Chicken with Sweet Potato and Vegetables
Meal 2 – Salmon with Rice and Vegetables
Meal 3 – Chicken with Sweet Potato and Vegetables
Meal 4 – Salmon with Rice and Vegetables
Meal 5 – Chicken with Vegetables
Meal 6 – Salmon with Vegetables
Supplements Stack:
 Omega 3 Fish Oil Tablets
Vitamin D3 tablets
BCAA
Whey Protein
---
Editor's Tip
Inspired to reach your true potential like Mike? Read our complete guide on how testosterone booster supplements can really enhance your game!
---

Idols and Influences
During his time in the fitness industry, Mike has met a lot of athletes that he admires.
However, he names Jaco De Bruyn, Lazar Angelov, Simeon Panda and Ulisses Jr as his main idols.
---

What we can learn from Mike Thurston
Mike has taught us to make a change if you're not happy with your situation. He graduated and became a manager in a retail store, but worked hard to find his own passion in life.
One thing we can take away from Mike's story is that sometimes you need to take the necessary risks to succeed in life.
He made the big decision to quit his job as a manager and ended up finding success as a personal trainer and entrepreneur.