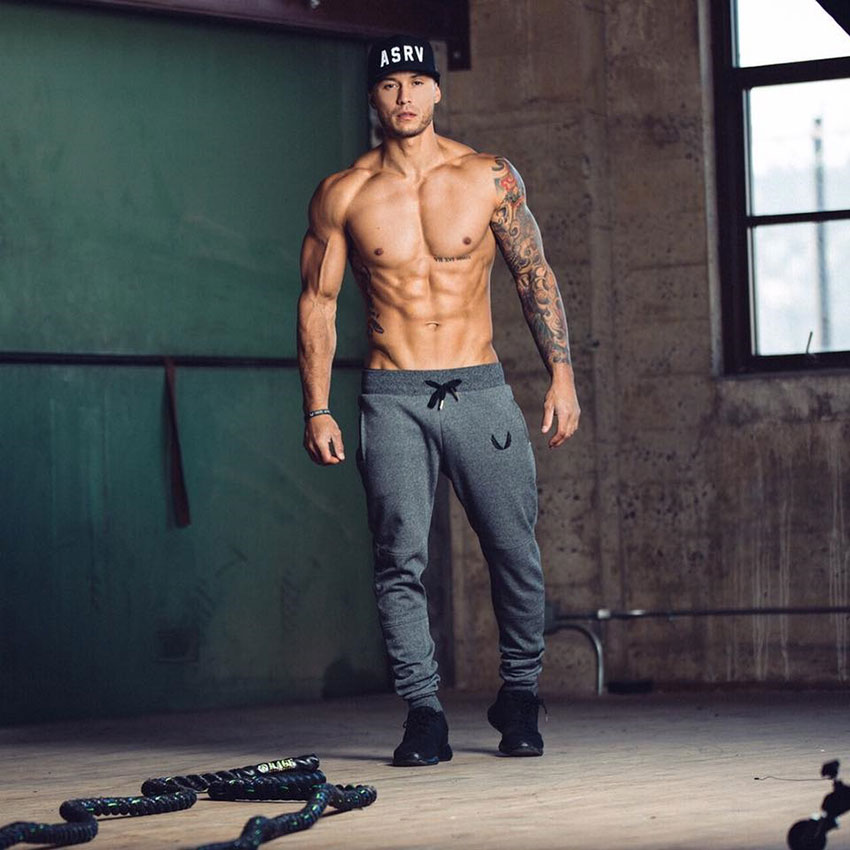 Michael Vazquez
Sponsored Athlete, Breakdancer, Fitness Model, Online Coach
Michael Vazquez is a sponsored athlete, fitness model, breakdancer, and online coach based in Inglewood, California. Michael was someone who endured difficult times in the beginning of his fitness journey. But eventually, Michael rose above his life's difficulties to became a success.
During his childhood, a lack of a father figure led to self-confidence issues in Michael's early life. During this time, he had little to no motivation for fitness, where he turned alcohol in order to mask his pain. After many endless nights partying, Michael soon realized things needed to change when became a father – a turning point in his life had now been reached.
Michael pushed himself further than he had ever gone before, to become the role model that his son deserved. He strived to become the best possible version of himself, ensuring a successful future for not only himself, but also his family.
This is his story:
---

Athlete Statistics
Full Name: Michael C Vazquez
Weight
Height
Nationality
Profession
185 - 195lbs (83.9 - 88.5kg)
5'10" (177.5cm)
American
Sponsored Athlete, Breakdancer, Fitness Model, Online Coach
Era
2010
| | |
| --- | --- |
| Weight | 185 - 195lbs (83.9 - 88.5kg) |
| Height | 5'10" (177.5cm) |
| Nationality | American |
| Profession | Sponsored Athlete, Breakdancer, Fitness Model, Online Coach |
| Era | 2010 |
---

Accomplishments
Sponsored Athlete
Online Coach
Breakdancer
Fitness Model
---

Biography
Early Life
Michael Vazquez is a fitness model, online coach and breakdancer currently residing in California, USA. His fitness journey began when it became apparent that change was needed in his life.
His upbringing meant that he later made some decisions that would impact his life negatively. He became overweight through poor nutrition and drinking alcohol regularly, and became disillusioned with life.
Michael cites the reason for his confidence issues, was the lack of a father figure in his life. This, according to Michael, was the main reason for his low self esteem problems in the beginning.
He had no one to turn for advice and support, and this meant a difficult upbringing for himself and his family.
Discovering Fitness
Michael turned to fitness when he became unhappy with the way he was living his life. He had made some bad choices along the way, which then led to a lack of motivation for fitness.
Fitness eventually found its way into Michael's life, as he started breakdancing. When his son was born, Michael knew that he had to make decisions that would benefit his family, and fitness allowed him the chance.
He made a promise to himself that he would remain motivated to give his son the upbringing he never had, and soon enough his life was transformed in a positive way.
---

The Next Level
Upon starting out in fitness, Michael was unsure where to begin. He sought advice from those around him in the gym, and turned to online videos to help push himself beyond any limit he had previously reached.
Any advice he received was taken on board, and it didn't take long for his progress to show. He began to lose the weight he had accumulated through regular partying, and his motivation was now higher than ever.
Present Day
Michael remains active in the finess community, as his desire to be a role model for his son means that his motivation levels never suffer. Striving for continual progression, Michael pushes aside any set-backs, to stay on track with his fitness journey.
He regularly looks back at how he transformed his life, and realises just how far he has come. He uses this to his advantage so he can remain consistent, and push himself further in his fitness career.
---

Training
Michael mixes up his training to include calisthenics, bodybuilding, and breakdancing. This enables him to stay motivated, and have fun in the process.
He focuses on basic foundation movements that enable him to maintain a great physique, and ensures he regularly changes his number of reps and exercises so he can continually build muscle, reducing the chance of hitting a plataeu.
A workout of his entitled: '400 Rep Juggernaut Workout' is listed below:
Pushups – (1 set, 50 reps)
Jump Squats – (1 set, 50 reps)
Inverted Rows (1 set, 50 reps)
Bench Jumps (1 set, 50 reps – 25 reps per side)
Dumbell Shoulder Presses (1 set, 50 reps)
Front Barbell Squat (1 set, 50 reps)
Alternating Renegade Rows (1 set, 50 reps – 25 reps per side)
Pushups (1 set, 50 reps)
---

Nutrition
Prior to discovering fitness, Michael would go out partying regularly – not following a suitable nutrition plan. This led to weight gain and a physique that Michael was not happy with.
He has since began to follow a nutritious meal plan based on lean protein, healthy fats, and complex carbohydrates. He prepares his meals in advance, so he is able to avoid eating unhealthy foods.
As he is on the move a lot, he uses whey protein supplements in order to recover quickly, and maintain his lean muscle mass.
---
Editor's Tip
Inspired to reach your true potential like Michael? Read our in-depth guide on how testosterone booster supplements can really enhance your game!
---

Idols and Influences
Since finding fitness, Michael has learned to become a self-motivated individual. He uses his desire to be a role model for his son to drive his career forward, and this in turn leads him onto greater things.
When growing up, Michael lacked a father figure. This caused him to choose a life of constant partying that left him suffering from confidence issues that would take over his life.
He mixes up his training on a regular basis to ensure consistent progression, and this allows him to stay motivated and consistently enjoy his training.
Fitness paved the way for a completely new life for Michael, and since then he has never looked back.
---

What we can learn from Michael Vazquez
Michael Vazquez found fitness and it gave him a platform to completely turn his life around. He set aside any self confidence issues, and was able to see just how far he had come since he left a life of partying behind.
His lack of motivation for fitness became a thing of the past, and he was now well on track to achieve the body he'd always dreamed of.
His son was born, and Michael knew that would have to make decisions that would benefit his family. Since then, he has never looked back.
What we can learn from Michael is: no matter how down you might feel at points in your life, there are opportunities right around the corner to help you get back on your feet, and make the best of every moment – just like Michael did.