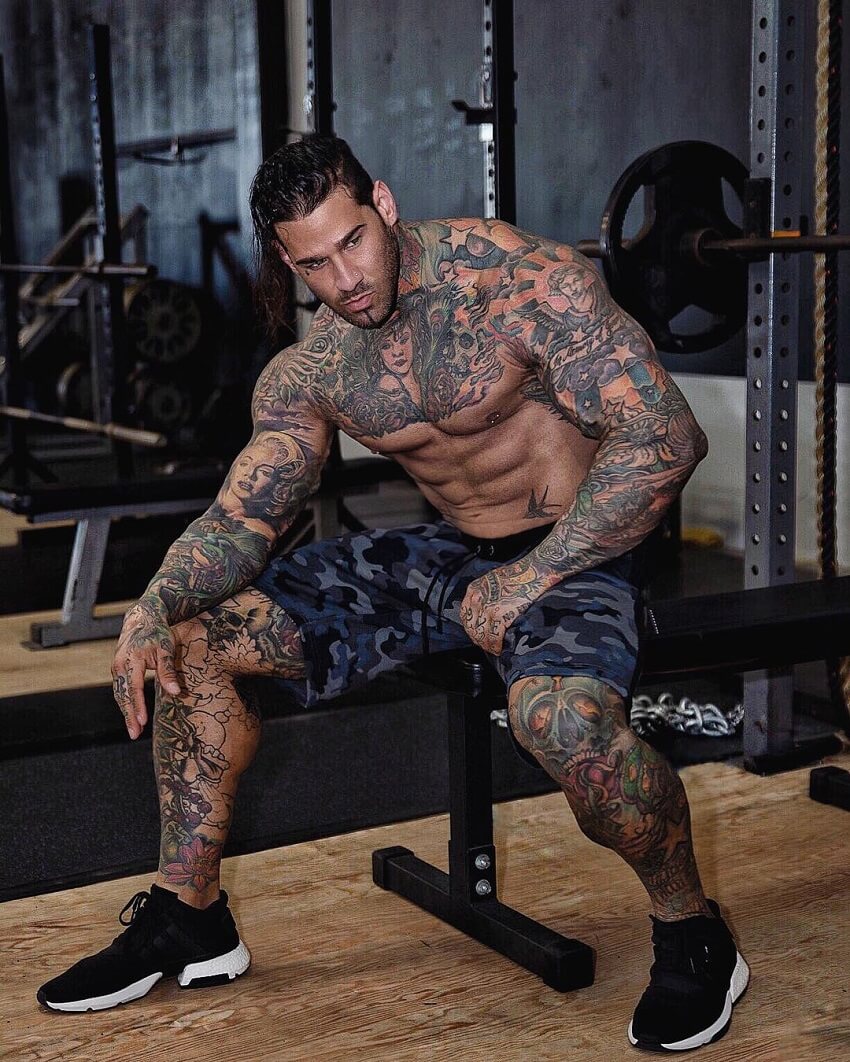 Michael Giovanni Rivera
Celebrity Personal Trainer, Fitness Model, Entrepreneur
Michael Giovanni Rivera is a celebrity coach, fitness model, and entrepreneur from the USA.
He's known for being one of the most dedicated and hard-working personal trainers in the industry – working with elite athletes, doctors, actors, and other busy professionals.
However, that's not how Michael's life always looked. During his teens, he was overweight, insecure, and suffered from depression.
This is his story:
---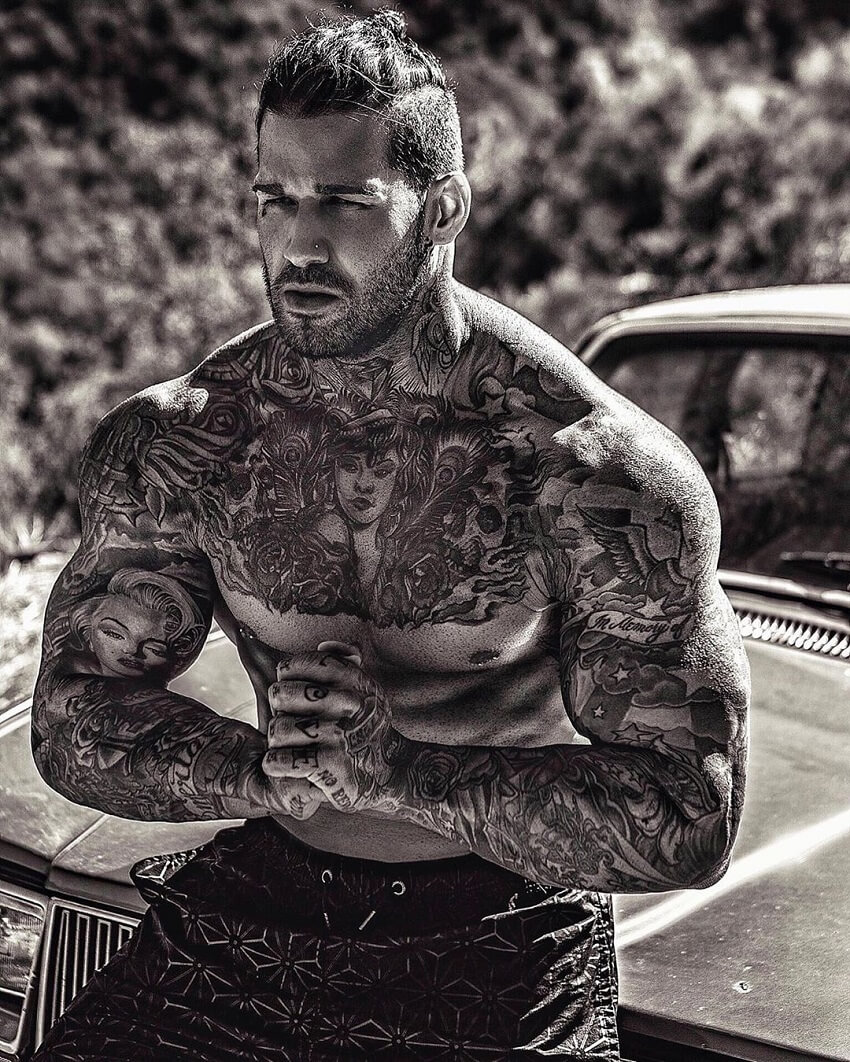 "When we think of health and fitness, we typically think about exterior aesthetics of the body. Basically the eye-catching abs, arms, and booty!

Yet health and fitness is so much more than that. It's internally and externally. From your well being to your mental health. All these aspects are important how you feel and function day to day!"
Athlete Statistics
Full Name: Michael Giovanni Rivera
Age
Date of Birth
Nationality
Profession
42
January 6, 1981
American
Celebrity Personal Trainer, Fitness Model, Entrepreneur
Alias
Era
Giotraining
2010
| | |
| --- | --- |
| Age | 42 |
| Date of Birth | January 6, 1981 |
| Nationality | American |
| Profession | Celebrity Personal Trainer, Fitness Model, Entrepreneur |
| Alias | Giotraining |
| Era | 2010 |
---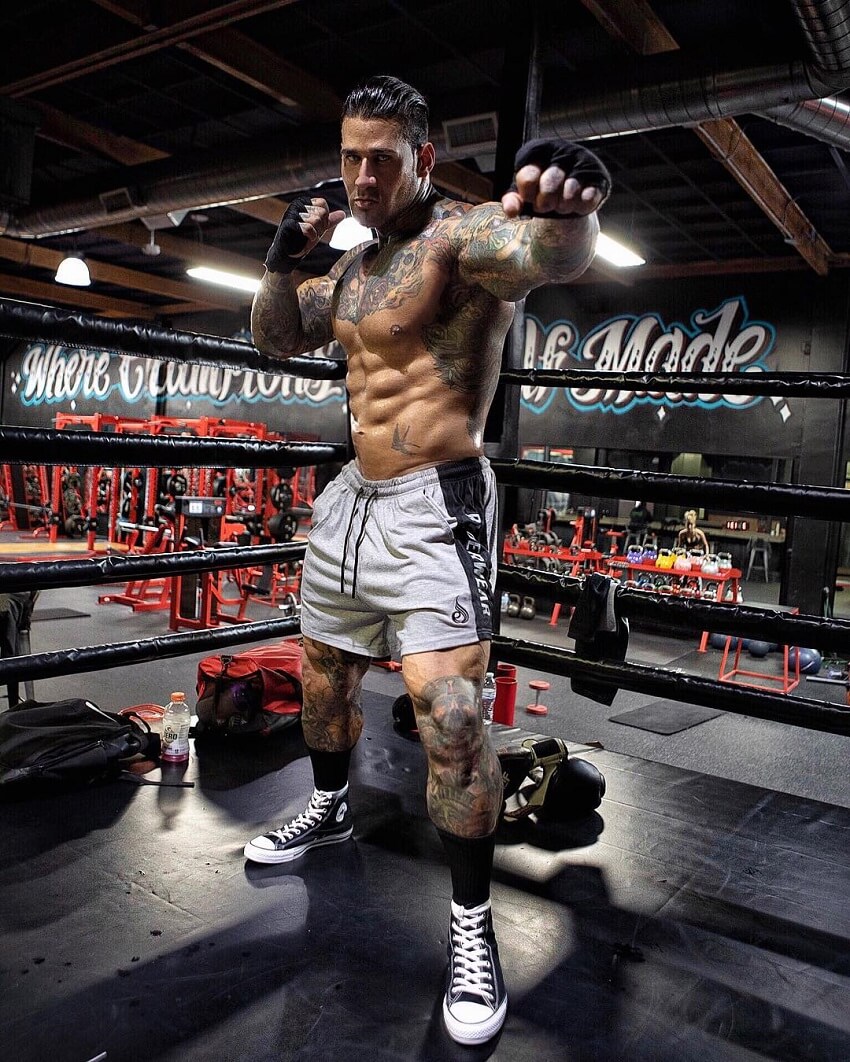 Accomplishments
Celebrity coach
Fitness Model
Bachelor of Science (Kinesiology Fitness)
Masters of Science (Kinesiology, Sports, Fitness California State University)
Certified in Strength and Conditioning (CSCS)
---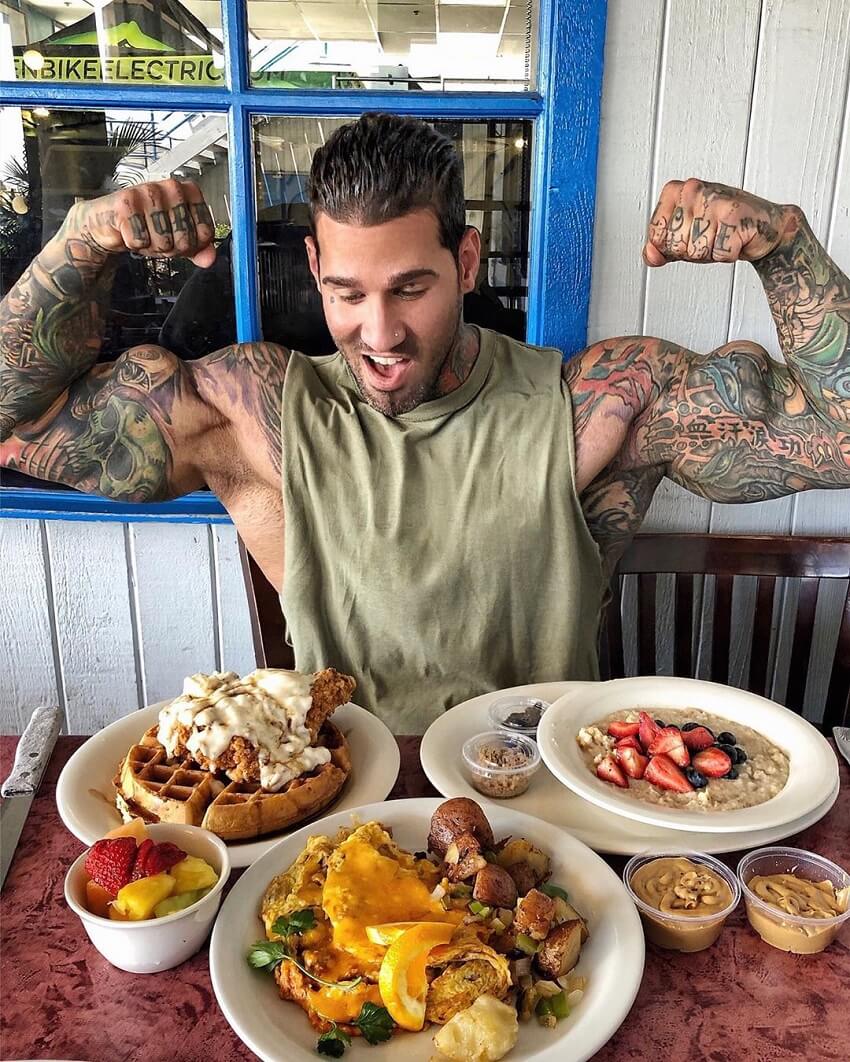 "Never stop chasing your vision, no matter what comes your way. For the obstacles are mere imagery intended to lose sight of the prize. Conquer the obstacles, secure the glory!"
Biography
Michael's Life Before Fitness
Michael Giovanni Rivera was born in San Dimas, California. However, he was raised in Glendora and later moved to Huntington Beach east of Los Angeles.
Michael's life growing up was nothing like today. At the age of 16, he was at the worst point of his life – overweight, depressed, and suffering from low self-esteem. But the change would soon come.
Forced to go to the Gym
Soon after turning 16, Michael was forced to go to the gym by his parents. They saw that Michael was in a downward spiral and had to take drastic measures to steer him on the right path.
Michael's parents hired him a trainer that would help him with working out. Although he was initially hesitant to go to the gym, Michael quickly caught the 'lifting bug' once he saw the progress in the mirror. "Let's just say I got addicted. I went from 220 lbs to 145 lbs in 4 months," says Michael, who never looked back after that.
He walked back into his junior year of high school as a new person – both physically and mentally. Not only was Michael more confident in himself but also had a physique that proved his hard work.
Transferring His Mentality Onto Others
Since making his transformation, Michael has never stopped working out. In fact, he's taken everything a step further by becoming a renowned personal trainer. Through hard work and one-of-a-kind attitude towards achieving success, he rose through the ranks as a fitness trainer and now coaches celebrities, doctors, professionals, and MMA fighters from all around the USA.
---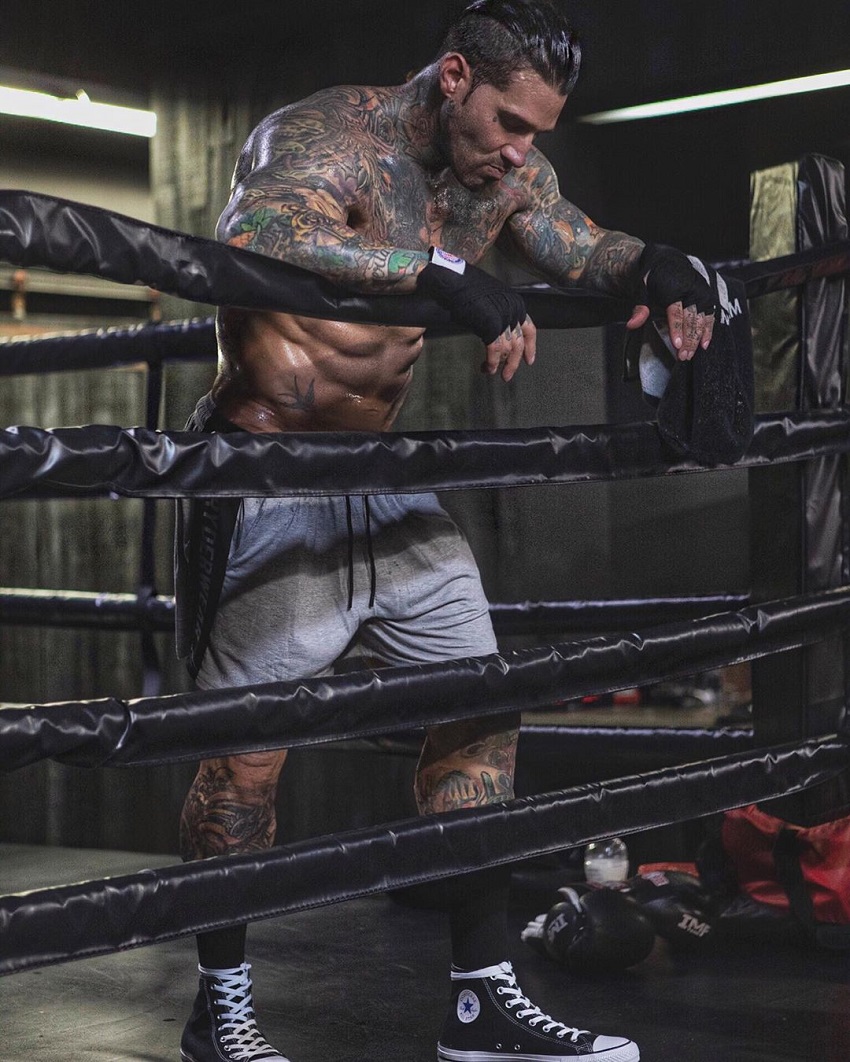 Training
Michael is known for his incredible work ethic and willingness to take on new challenges. He always looks for new methods of training in order to improve his incredible physique. Although Michael is extremely busy as a celebrity coach, he still makes time to work out 3-6 times per week, ensuring he stays in shape all year round. He also loves to change things up in the gym; two workouts are never the same for Michael.
"Not only do I focus on training the body but also the mind. I have a couple of different techniques I do to mix all that in. At the end of the session, I am confident that I gave my clients a hell of a workout."
In terms of exercises, Michael opts for heavy compound lifts when he wants to gain lean muscle. However, he prioritizes isolation exercises during his 'cut'. He also includes various body-weight movements and drills to maintain a physique that's as functional as it's aesthetic.
"Do you want size and strength or do you want to be conditioned and chiseled? Lifting weights should be in everyone's program regardless of their goal. It's a staple in fitness. It will help you gain size, strength, and can lean you out. It's all on how you do it."
---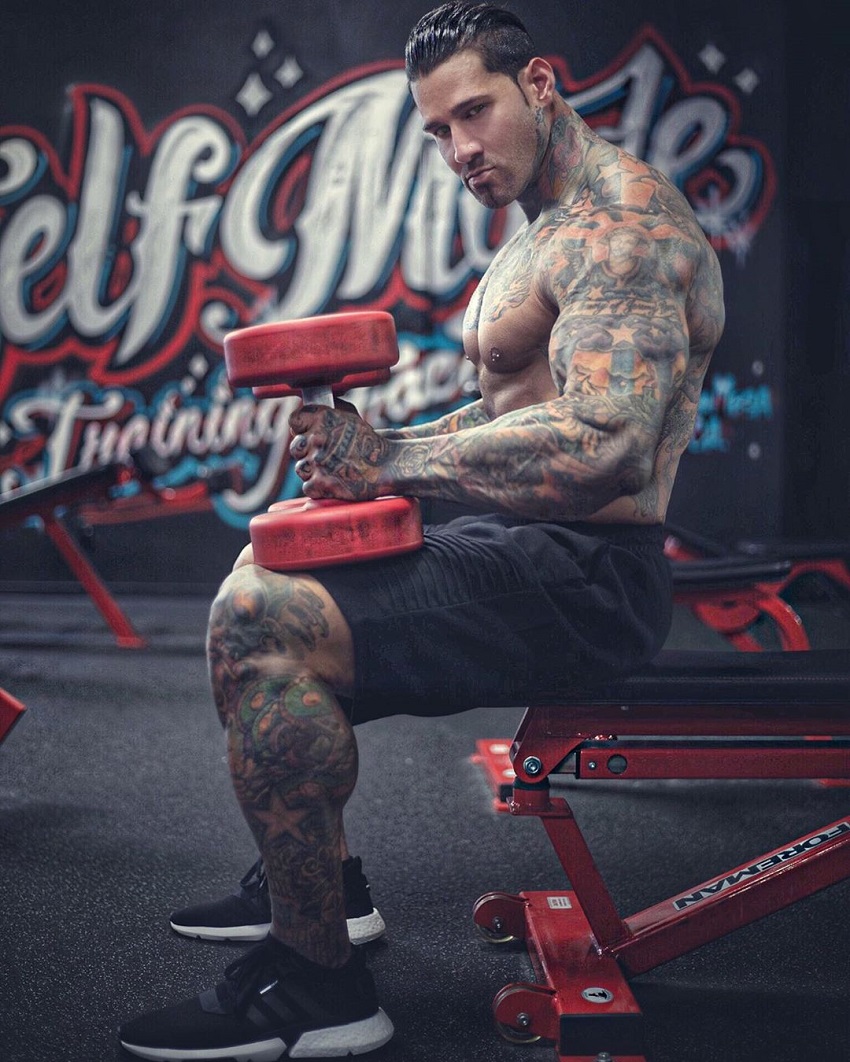 Nutrition
In regards to nutrition, Michael likes to eat clean foods to stay lean throughout the whole year. However, when he wants to gain more muscle, Michael loves to go on his variation of a 'dirty bulk'. During this process, he'll eat calorie-dense foods to pack on as much muscle as possible.
Needless to say, he'll gain some fat and water weight along the way, but as Michael says, "it is what it is". He'll simply reduce his calories when he wants to shred out a lean physique.
"When bulking up expect a lot of weight gain, not all will be muscle. It will be body fat and water retention as well. It is what it is. Sometimes you have to sacrifice to get size before you can diet to lean out."
He advises going for healthy foods as often as possible – even when bulking. However, balance is just as important in Michael's eyes. That's why he'll reward himself with his favorite foods here and there.
You can always try to eat a lot of calories with clean healthy food but that can be hard when healthy food isn't as caloric as other foods. But this is your best bet to keep fatty weight gain from increasing. The downside is you won't get as much muscle. You just have to decide which route is better for you." – Michael Giovanni Rivera
---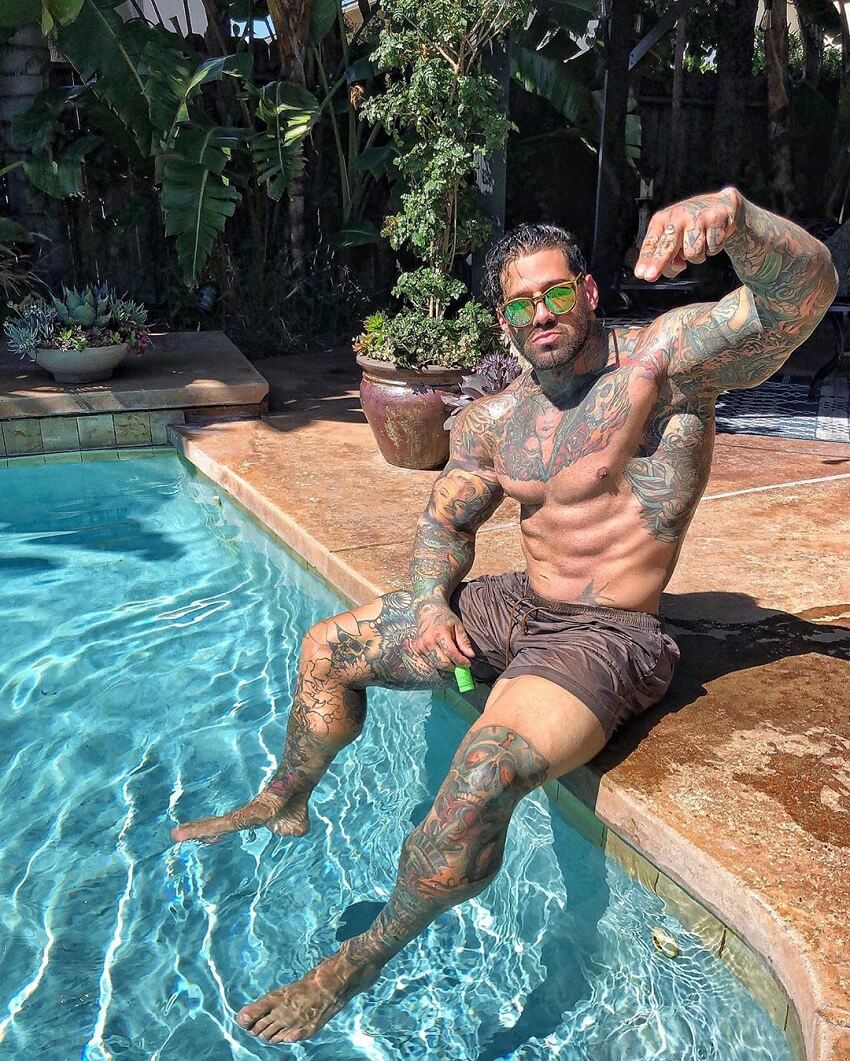 Idols and Influences
When Michael first got into fitness, he didn't know much about training or nutrition. In fact, he didn't even want to train at first. However, thanks to his parents who encouraged him to give it a shot, along with hiring him a personal trainer, Michael's passion for working out exploded – leading him to become who he's today.
---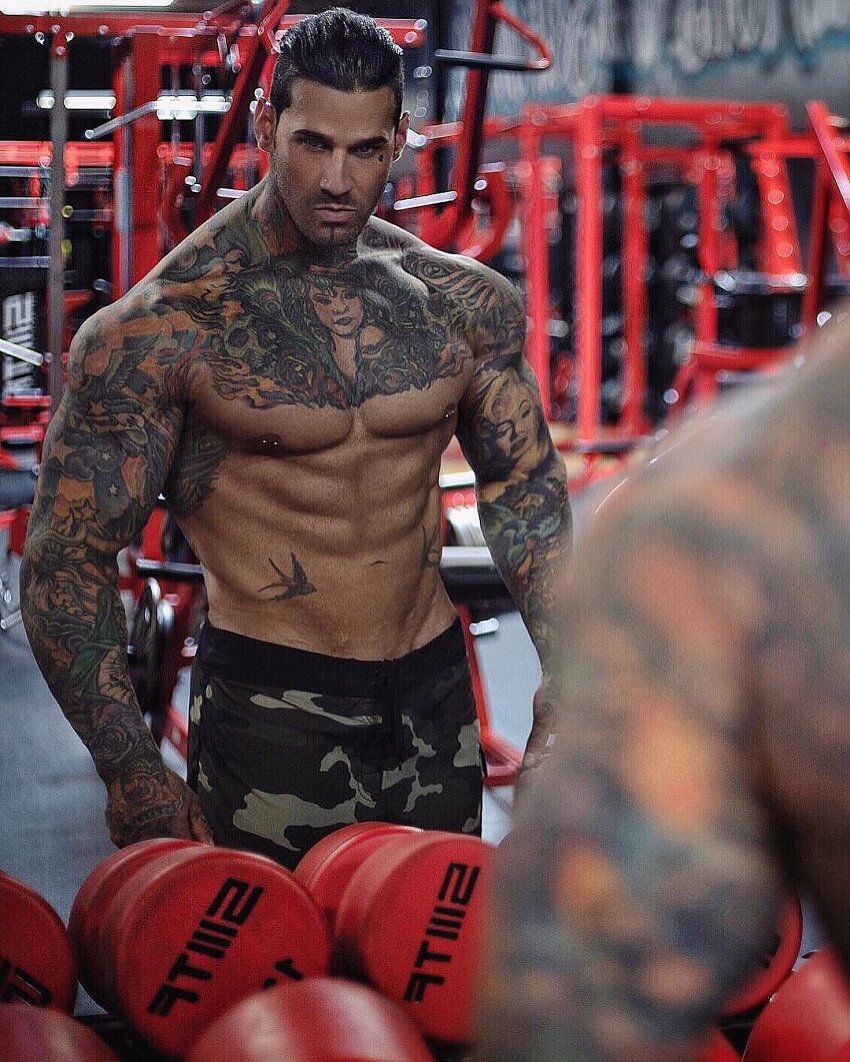 "Hustled while they slept. Learned while they partied. Stacked up while they splurged and remained solid when they flaked."
What we can learn from Michael Giovanni Rivera
If there's something to take from Michael Giovanni Rivera, it's that we all could use a little 'push' to become better, stronger, and more successful.
During his teens, Michael was insecure, overweight, and depressed.
An idea of going to the gym didn't cross his mind, but thanks to the encouragement from his parents, he started his journey and we can all see where it's led him.
If you need the motivation to start your own journey, be it in fitness or anything else, remember Michael's story. It could be the very 'push' you need to become successful.