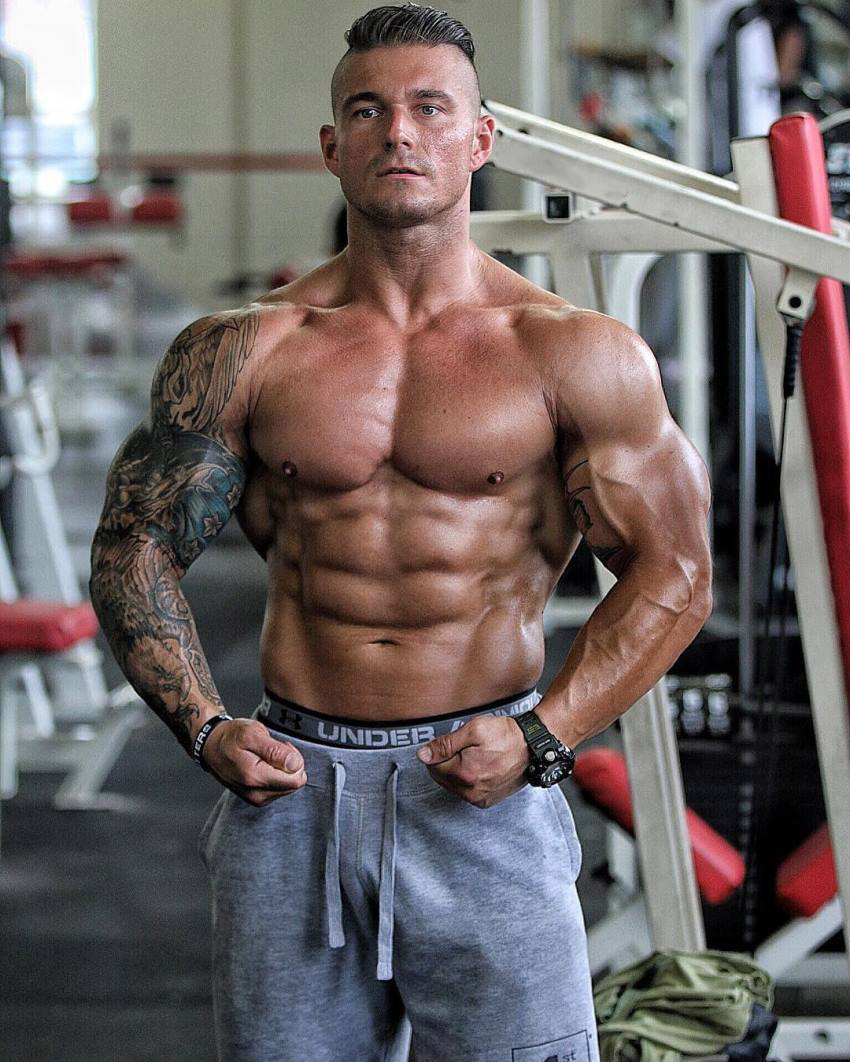 Michael Counihan
Police Officer, Fitness Model, Personal Trainer
Michael Counihan has been known as a personal trainer and a Police Officer for the NCY Police Department. Throughout the years, he's also created an amazing physique, and grown huge online popularity through social media.
As Mike was growing up, he always had a competitive nature and would participate in a variety of sports. After suffering a football injury at the age of 14, Mike discovered bodybuilding and immediately fell in love with pumping iron.
After many years of hard work and discipline, Mike built an impressive body and became a well-known fitness model, personal trainer, and a police officer who inspires numerous people worldwide with his uniqueness and positive mental attitude.
This is his story:
---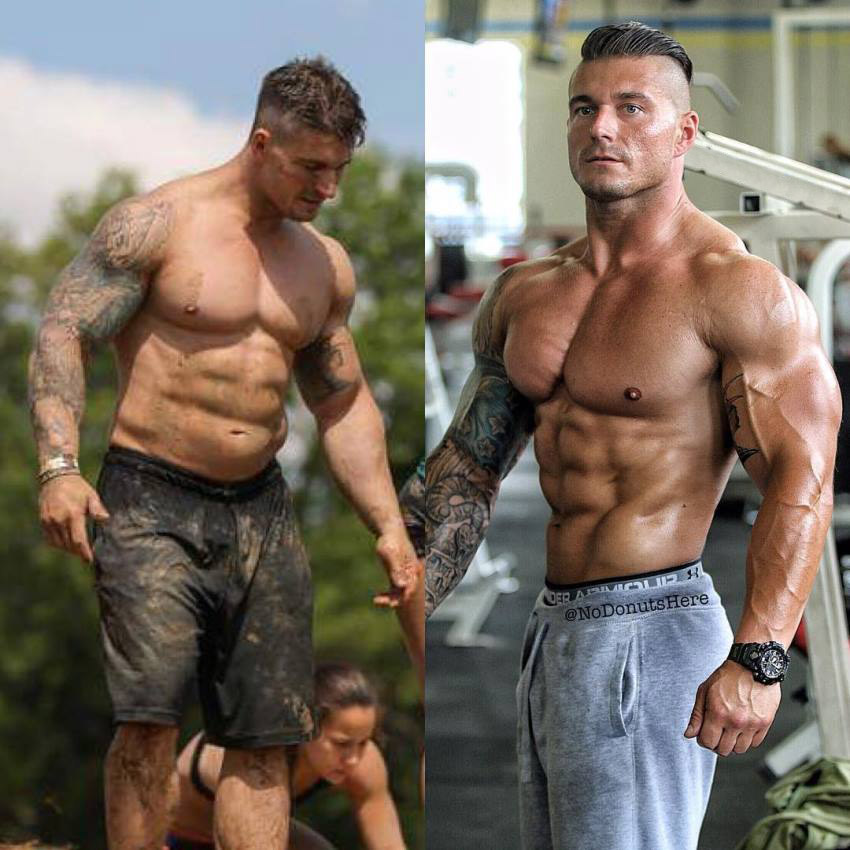 "Everybody puts in work Monday-Friday. It's what you do Friday-Monday that separates you from the crowd."

Athlete Statistics
Full Name: Michael Counihan
Weight
Height
Nationality
Profession
205 - 215lbs (88.5 - 93.0kg)
5'9" (175cm)
American
Police Officer, Fitness Model, Personal Trainer
Alias
Era
Mike
2010
| | |
| --- | --- |
| Weight | 205 - 215lbs (88.5 - 93.0kg) |
| Height | 5'9" (175cm) |
| Nationality | American |
| Profession | Police Officer, Fitness Model, Personal Trainer |
| Alias | Mike |
| Era | 2010 |
---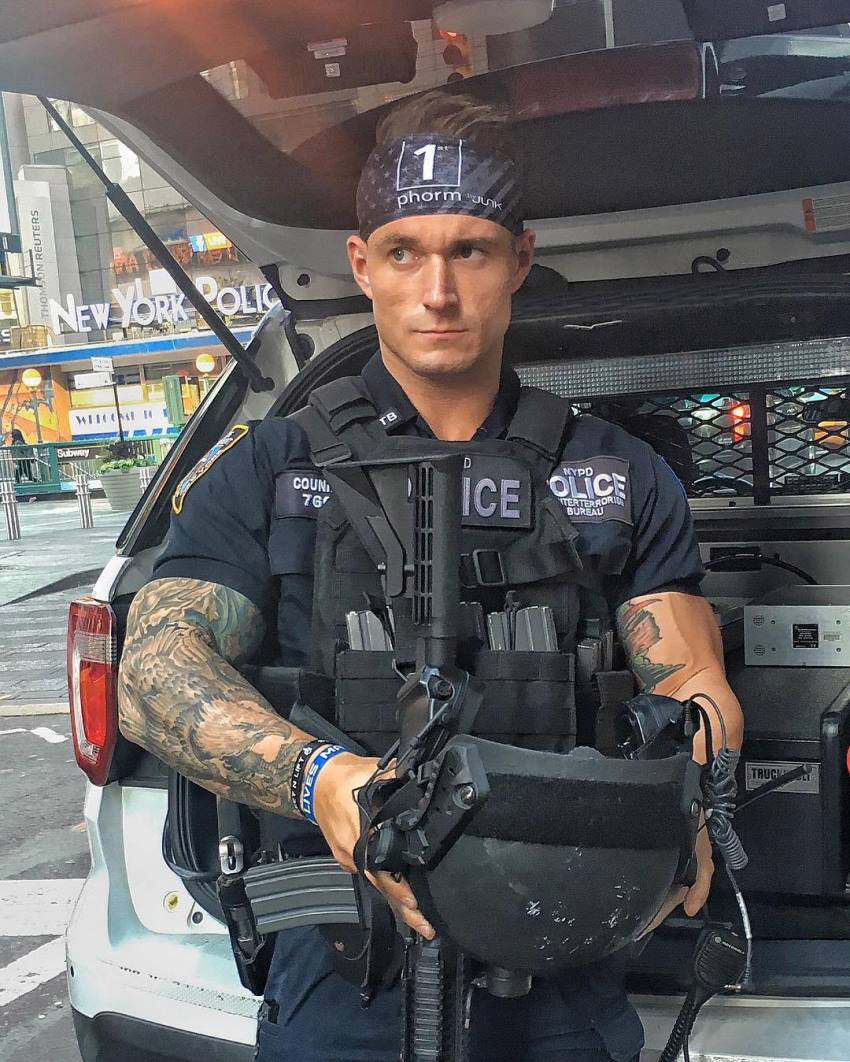 "Know what you bring to the table and don't be afraid to eat alone."
Accomplishments
Mike is a sponsored athlete, known fitness celebrity, and a police officer. His story as a fitness enthusiast and a police officer has been featured on numerous reputable newspapers across the United States.
---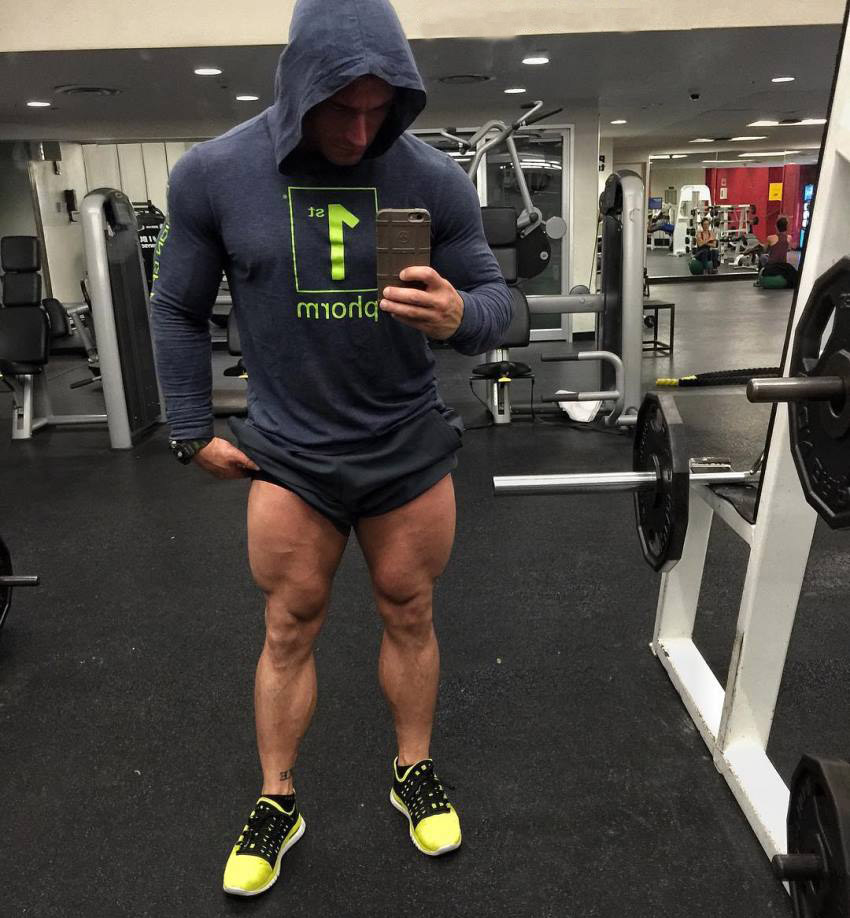 "Seek respect, not attention. It lasts longer."
Biography
Growing Up
Born south of New York, Mike was always an active kid during his childhood. As he was growing up, he started to take part in different sports, ranging from baseball and tennis to football and swimming.
It was something Mike loved to do. As the years went by, he would start searching for more intense sports.
After he finished primary school, at the age of 14, Michael discovered weight lifting and the gym. As he said, he slowly started to "fool around" with weights and try out different things.
Eventually, Mike started to learn more about bodybuilding and after a few years in the gym, he started to take the sport more seriously.
College
By the time he entered college, Michael already had a few years of experience in weightlifting under his belt.
However, the American said that he still didn't take bodybuilding very seriously, mostly because he was focusing on college and his football career at the time – he played as a middle linebacker at Pace University.
After several months of being in college, due to unfortunate circumstances, Mike injured himself while he was playing a football match and ended up not being able to continue playing professional football.
It was at this point the American started to focus more on working on his body through exercising and diet in teh gym.
---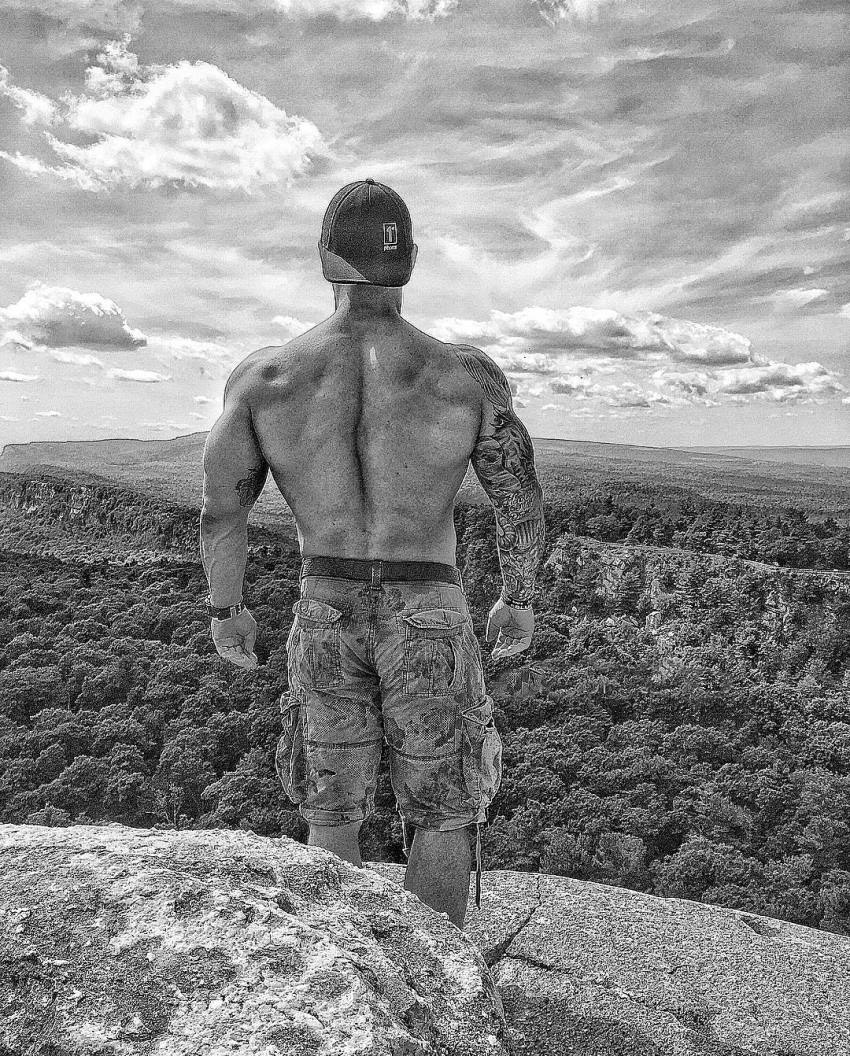 ---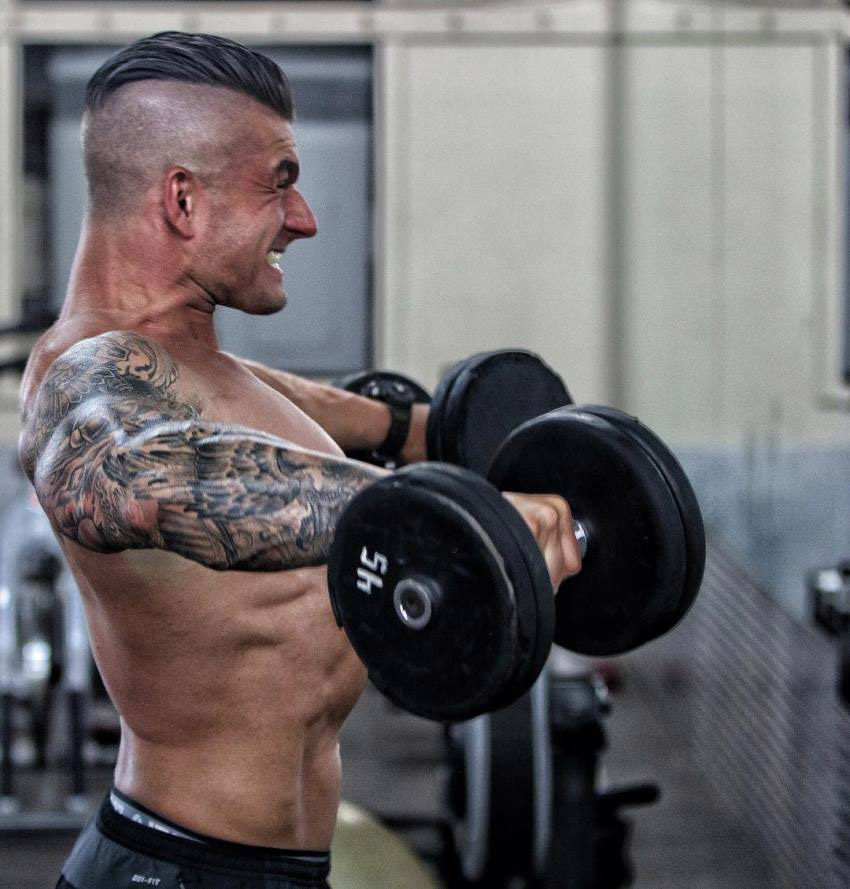 ---
Becoming a Personal Trainer
As time went by, Mike's passion for the sport was only increasing. He eventually graduated from Pace University in New York, earning a degree in criminal justice. After he graduated, Mike decided to try and pursue his newborn passion of becoming a personal trainer.
"What keeps me going are the emails that I get on a daily basis reminding me that I have people that are inspired by me."
He later successfully became a personal trainer, and in a very short amount of time, he managed to get numerous clients who were impressed by the advice the American trainer gave them.
Joining The Police Force
During his time as a personal trainer, Mike also had another passion, which was becoming a police officer. After several months or applications and trials, Michael managed to get the job in the New York City Police Department, an event that started a completely different way of life from this point onwards.
The American admitted that it was hard at first, incorporating his love for weightlifting into an exhausting full-time job as a policeman. Eventually, Michael successfully combined the two into his everyday routine and later said that it is something very important to him.
Ever since the beginning of his career as an officer, Mike always wanted to spread more positivity around other policemen. According to him, there is a wrong stereotype that all policemen are flabby, grumpy people who only eat doughnuts and arrest people.
That's one of the reasons why Mike created his social media profiles, to shed some light on the topic, as well as inspiring other officers to work out. Mike said; "I wanted to build a platform to inspire first responders to be in shape."
Life Outside Fitness
Even when he is not on duty, Mike's always ready for the call of duty. Once he had to do CPR on a man who had a heart attack while he was working out in the gym.
Otherwise, the American officer likes to spend his free time on the roads, listening to country music and exploring nature. He also likes to go fishing at the Jersey Shore and in Montauk.
The American also said that he doesn't watch too much TV, and occasionally likes to go to concerts.
When asked what's his philosophy on gym and life was, Mike said; "I apply the never settle attitude in the gym every time I train as well as daily life. I never want to stay stagnant. I'm always trying to move forward."
---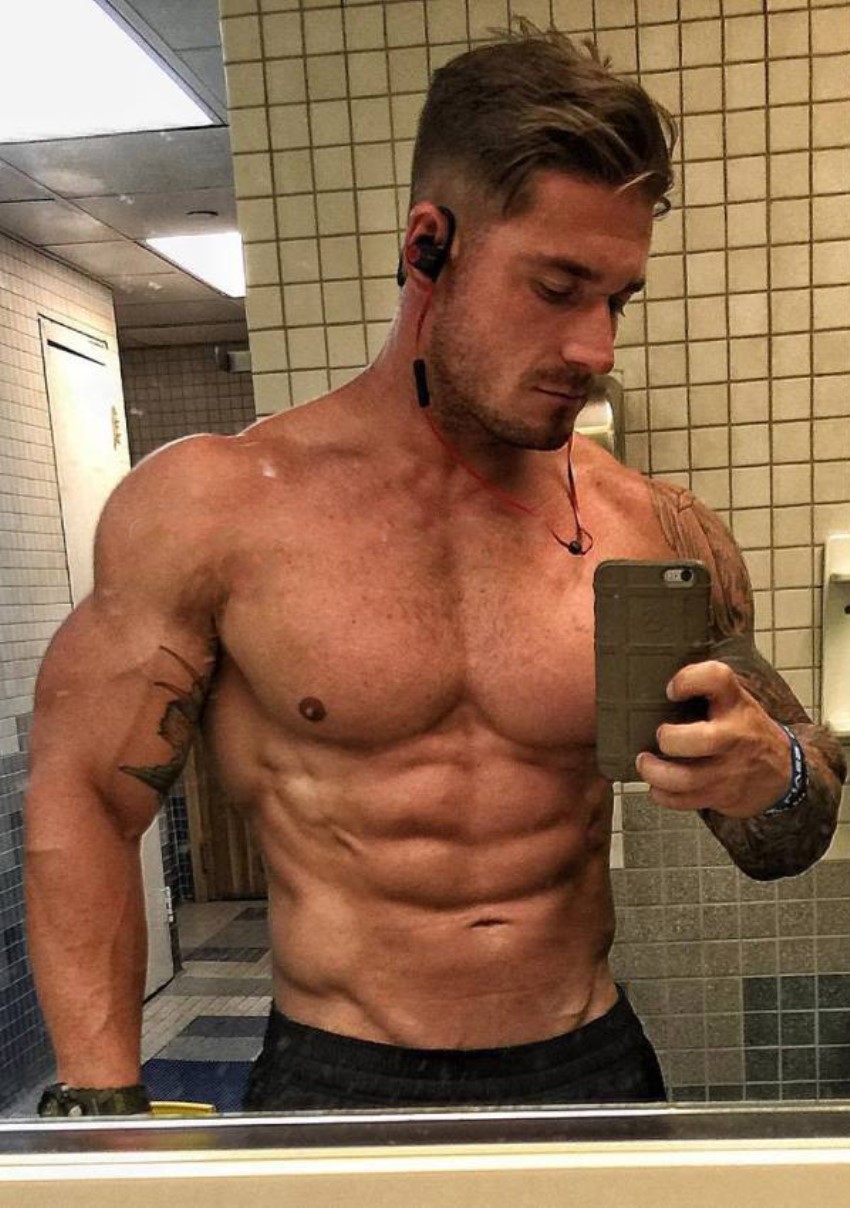 "The only thing you should be doubting are your limits"
Training
When it comes to training intensity, Mike is an advocate of training very heavy, using high volume, and short rest periods in between the sets. He also believes that one should be giving himself or herself at least 5 days of recovery before training the same body part again.
Leg Workout
Counihan likes to go very heavy in his leg workouts, and then give his lower body a whole week to recover. This is what his usual leg day looks like:
 Warm-up: Any type of cardio – usually walks on a treadmill for 20 minutes
Squats: Starting off with a few warm-up sets, and then does 5 working sets for 10,8,6,6, and 4 reps, while increasing the weight with each set.
Leg press (wide stance): Same as squats in terms of sets and reps
Leg press (narrow stance): Same as with wide stance.
Leg extensions: Progressive overload, add additional weight with each set
Hamstring curls: Same as the other exercises above
---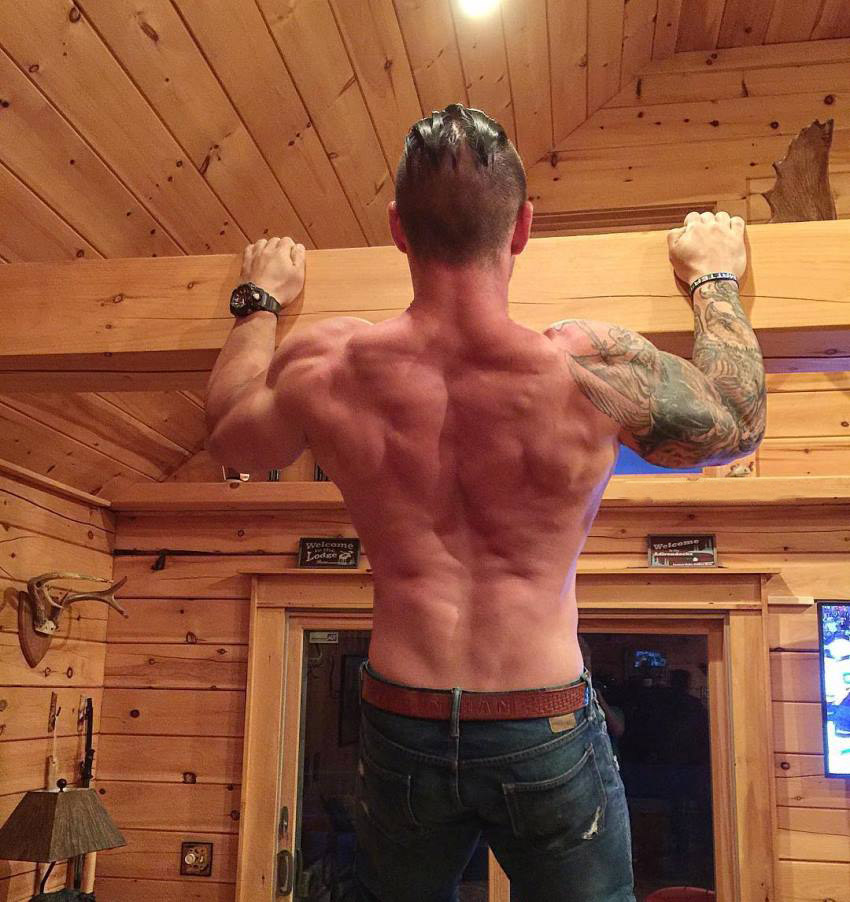 "You don't need people telling you what you've accomplished or how great it is. Don't dwell on yesterday's accomplishments. Keep your mouth shut, don't stop working."
Nutrition
Michael is an advocate of eating healthily but says that everyone should have a balance in their diets, meaning occasional cheat meals are completely fine.
Usual foods that he eats are lean meats such as chicken or grass fed beef and asparagus as a source of fiber.
---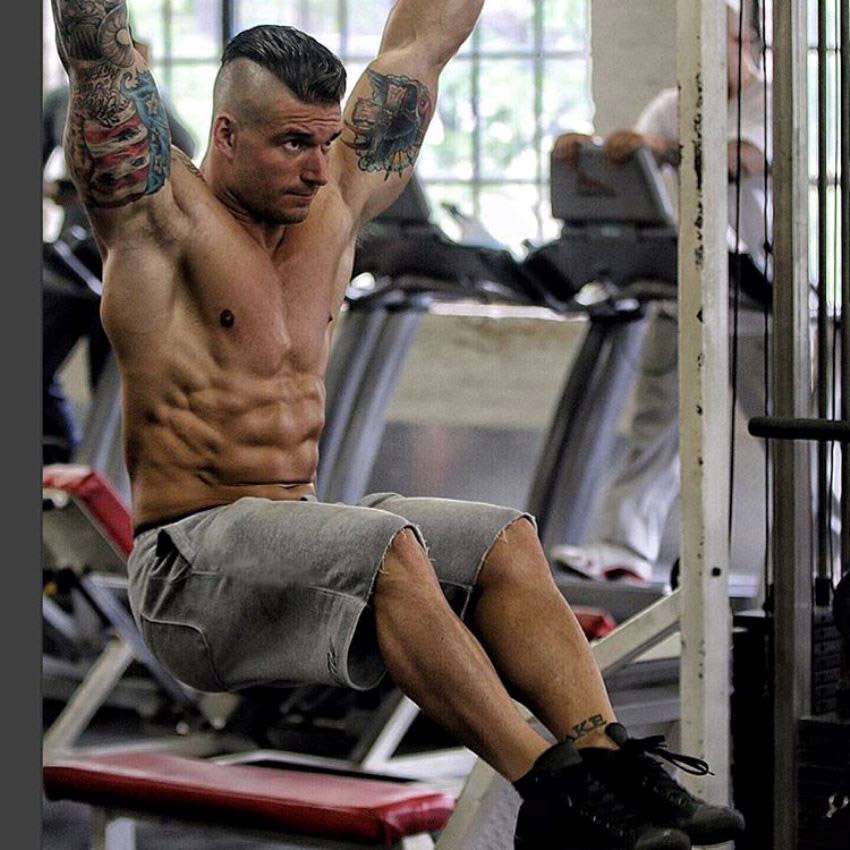 "In life, the gym, relationships… Getting comfortable means you're not working as hard as you did to get where you are."
Idols and Influences
Mike's source of inspiration, according to him, "comes from my desire to be better and help others do the same."
---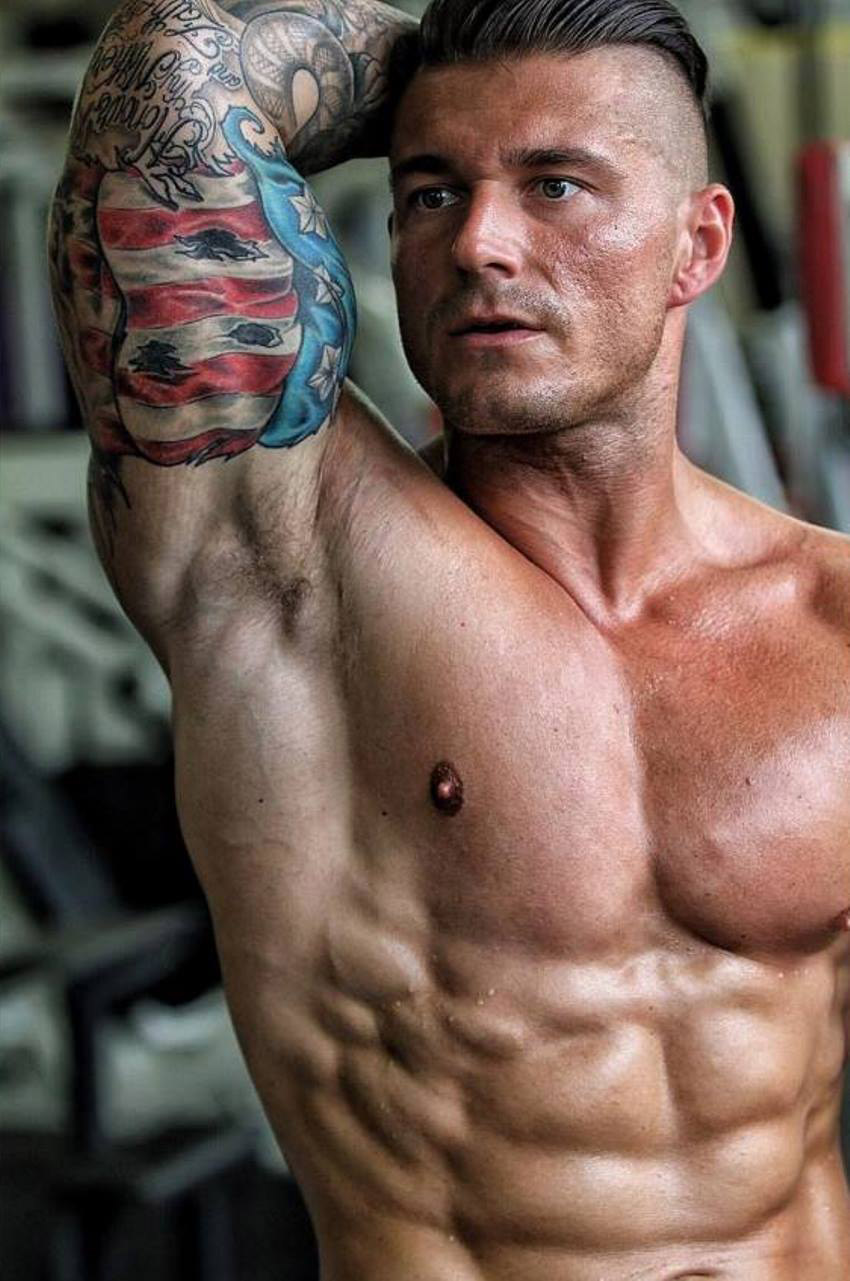 "Work day in, and day out… Do the work. I have a million excuses not to train after long days at work, but my reasons to train far outweigh the reasons not to."
What we can learn from Michael Counihan
If there is one thing we can learn from Michael, it's determination. Mike was extremely disciplined in his mind – being a police officer with long and hard days of work, and then going to the gym almost every day is something that's worthy of praise.
He often stressed that in order to succeed, one must be willing to sacrifice his free time or time when he should be enjoying, and instead spend that time working hard on his or her goals, no matter what the excuse.
He's also said that it's not what you do from Monday to Friday that counts, but what you do throughout the weekend is what's most important, and by following that example, just like Mike, you too could achieve your own greatness.