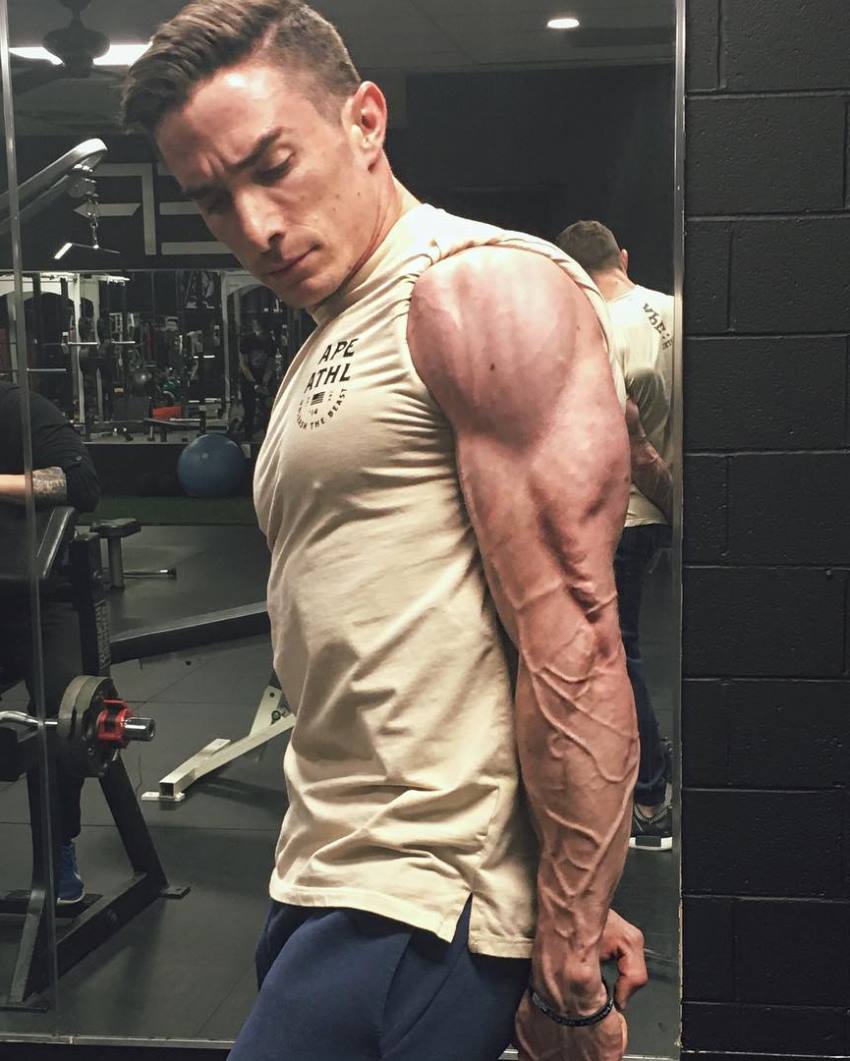 Maxx Chewning
Fitness Model, Powerlifter, Social Media Personality
Maxx Chewning is a social media and fitness celebrity who also owns his own clothing line apparel. He's known for his videos where he shows his workouts, record lifts, as well as a full day of eating.
Maxx first started going to the gym at the age of 21. After he saw his size and strength transform – he became 'addicted' to fitness. He then started uploading videos of himself breaking his personal records in the gym; attracting a large number of followers as a result.
Over the years, Maxx started producing a wide variety of content for his viewers, such as dieting videos, and full workout programs. In turn, he attracted even more followers, and other opportunities to shine in the fitness industry.
This is Maxx's story:
---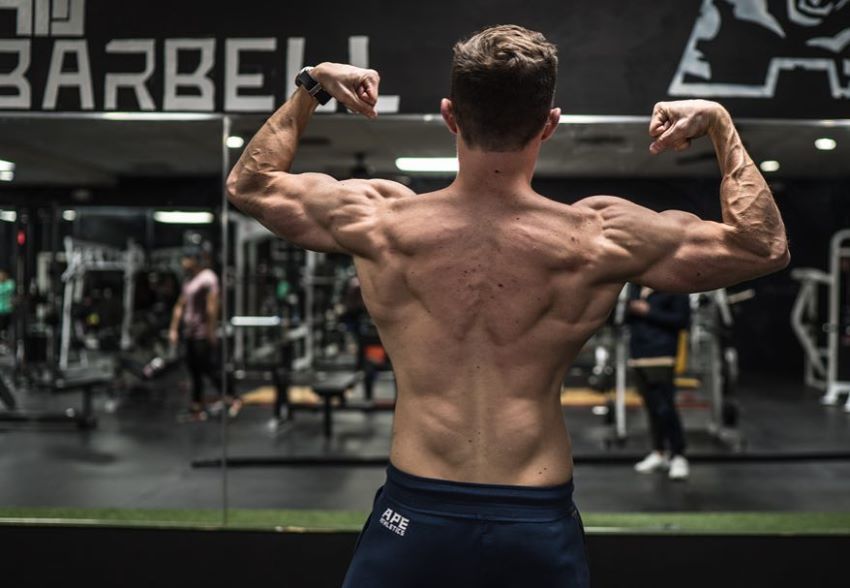 Athlete Statistics
Full Name: Maxx Chewning
Weight
Height
Age
Date of Birth
165 - 175lbs (74.8 - 79.4kg)
5'10" (177.5cm)
34
September 9, 1989
Nationality
Profession
Era
American
Fitness Model, Powerlifter, Social Media Personality
2010
| | |
| --- | --- |
| Weight | 165 - 175lbs (74.8 - 79.4kg) |
| Height | 5'10" (177.5cm) |
| Age | 34 |
| Date of Birth | September 9, 1989 |
| Nationality | American |
| Profession | Fitness Model, Powerlifter, Social Media Personality |
| Era | 2010 |
---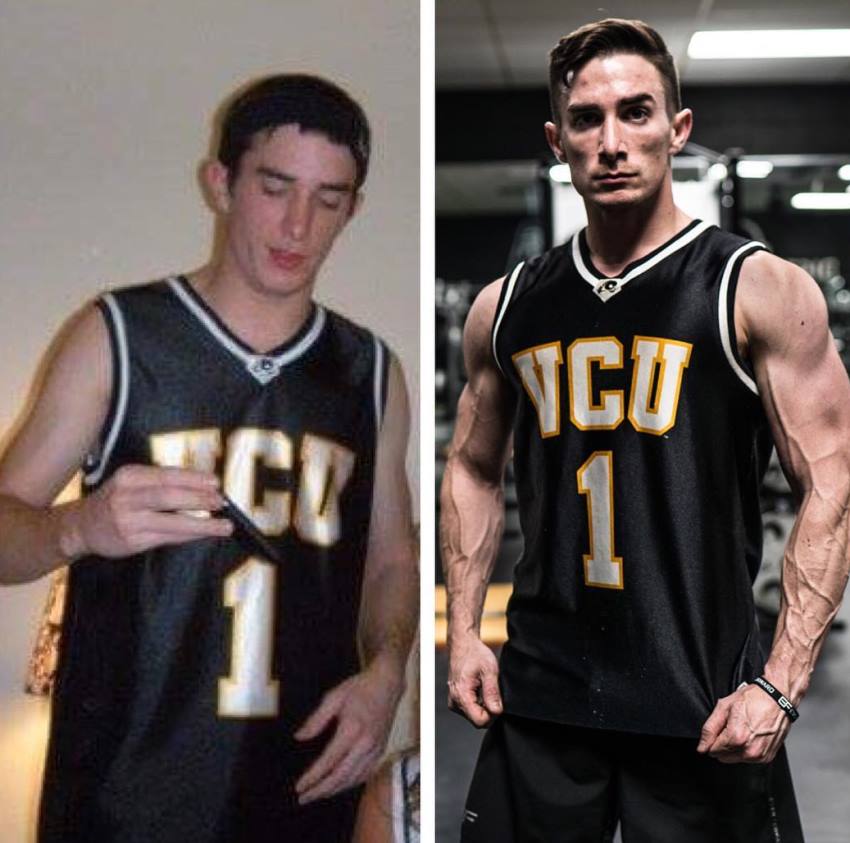 Accomplishments
Fitness and Social Media Celebrity
Entrepreneur (Clothing Line, supplement owner)
Max Lifts
---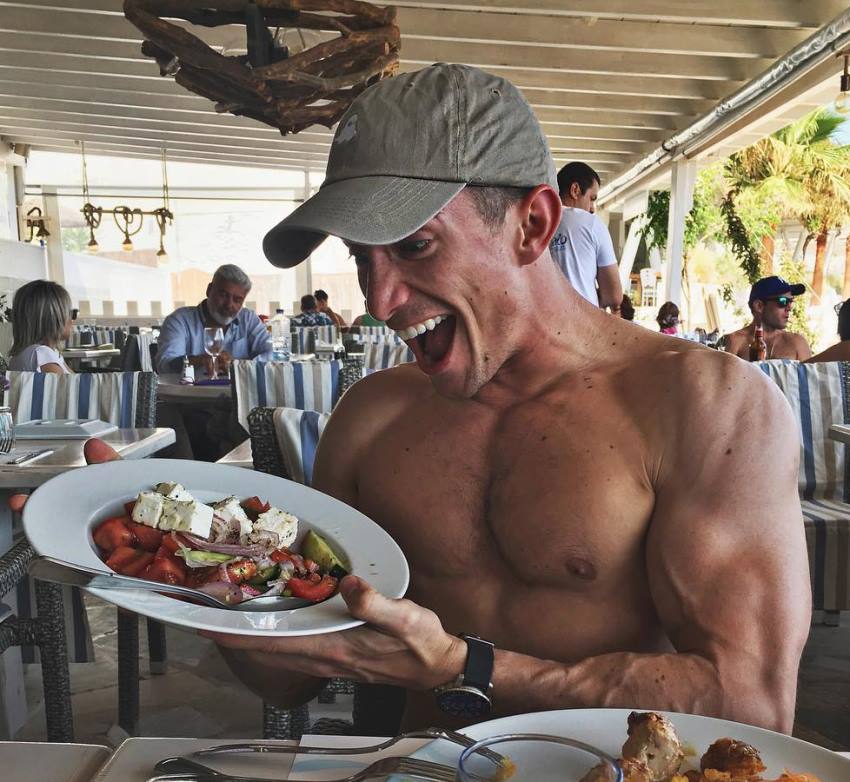 Biography
Maxx's Transition from Wrestling to Fitness
Maxx Chewning wasn't particularly interested in fitness, or sports in general growing up. The only activity he regularly took part in was wrestling.
Maxx says; "In high school, I wrestled in the 112-pound weight class, but I never considered getting into fitness. My roommates in college tried to get me to go work out with them, but I'd much rather eat candy all day, play video games, and just sit here. And because I wasn't putting on weight, I just didn't see the need to."
However, after Maxx entered college, his interests gradually started to change. At the age of 21, he went to the gym for the first time, after his friends persuaded him to train with them.
As soon as Maxx noticed his initial increases in strength and size, he became passionate about fitness, saying he felt like he could "take on the world." 
Growing into Something More
As the months went by, Maxx's numbers kept growing. After a year of training in the gym, he was able to set a personal record in the deadlift of 420 pounds, at only 160 pounds of body weight.
Maxx says chasing these numbers became "addicting" to him, so he decided to share his passion online. He started uploading videos where he showed his PR attempts, as well as entire workout sessions.
The viewers loved Maxx's content so much, that he began gaining thousands of new followers every month. Maxx then went a step further, making his channel cover all aspects of fitness – including his diet. He started showing his full-day of eating videos, which brought him even more popularity.
Today, Maxx is known as an online fitness guru, and one of the strongest fitness personalities on the internet. Because of his strength, some of his followers gave him the nickname "Deadlift Brah."
---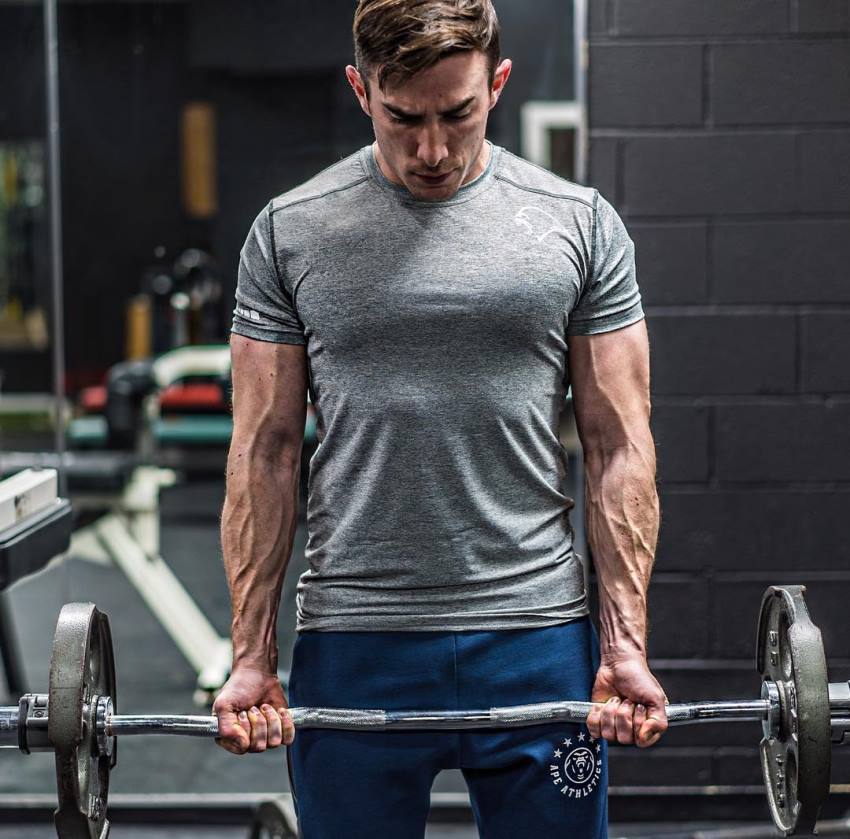 "Social media has really changed my life because—and this will sound clichéd—I can see how much of an impact I'm making on someone's life by just posting pictures, videos, my own progress, and my own struggles."
Training
Strength-Oriented Training
Throughout the years of training, Maxx was able to achieve some impressive lifts; including a 600lbs deadlift at around 170 pounds of body weight.
One of the reasons he was able to lift such a big number was because his workouts revolved around strength training; focusing on improving the three main lifts – the deadlifts, the squat, and the bench press.
Maxx Chewning Workout Plan
Monday: Max Effort Lower Body
Squat, Warm-Up Rep, 3 Sets Of 5 Reps
Front Squat, 8 Sets Of 2 Reps
Walking Lunge, 4 Sets Of 12 Reps
Leg Extension, 4 Sets Of 12 Reps
Tuesday: Active Recovery (Optional)
Box Jump, 3 Sets Of 15 Reps
Seated Row, 4 Sets Of 12 Reps
Wide-Grip Lat Pull-Down, 4 Sets Of 12 Reps
Hammer Dumbbell Curl, 3 Sets Of 15 Reps
Wednesday: Max Effort Upper Body
Bench Press, 1 Warm-Up Rep , Use Variations Like Close-Grip, Paused, Wide-Grip, Or Floor Press.
Close-Grip Pause Bench Pres, 3 Sets Of 5 Reps
Normal-Grip Pause Bench Press, 8 Sets Of 2 Reps
Triceps Extension, 4 Sets Of 12 Reps
Rope Push-Down, 4 Sets Of 12 Reps
Thursday: Active Recovery (Optional)
Box Jump, 3 Sets Of 15 Reps
Barbell Bent-Over Row, 4 Sets Of 12 Reps
Wide-Grip Lat Pull-Down, 4 Sets Of 12 Reps
Machine Curl, 3 Sets Of 15 Reps
Friday: Dynamic Lower Body
Deadlift, 8 Sets Of 2 Reps, 70-85% Of Max Effort
Romanian Deadlift, 10 Sets Of 1 Rep, 80-90% Of Max Effort
Glute-Ham Raise, 4 Sets Of 12 Reps
Pull-Up, 3 Sets Of 10 Reps
Saturday: Dynamic Upper Body
Bench Press, 8 Sets Of 2 Reps, 70-85% Of Max Effort
Incline Press, 2 Sets Of Amrap
Triceps Rope Extension, 4 Sets Of 12 Reps
Dumbbell Biceps Curl, 3 Sets Of 10 Reps
---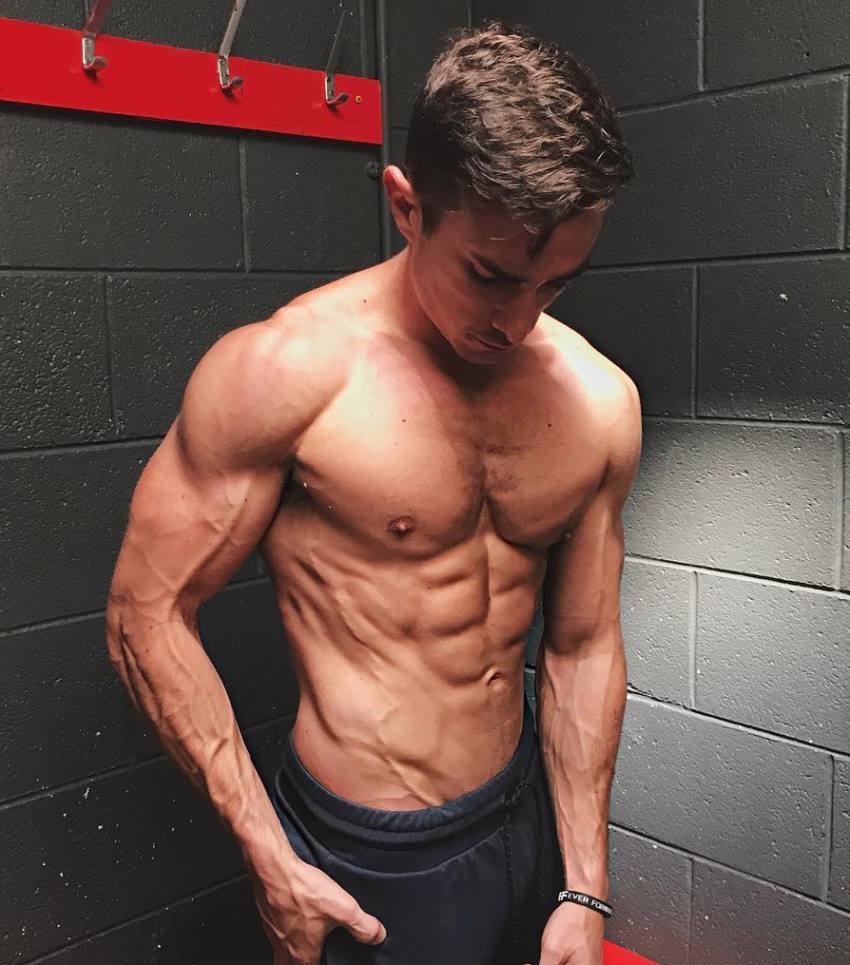 Nutrition
Flexible Dieting
Maxx follows an IIFMY approach to dieting. Meaning, he eats any food he wants, as long as it's aligned with his daily macronutrient allowance.
He says this works the best for him, especially because he focuses on strength training – this gives him more energy than a clean, low-calorie diet.
Maxx Chewning's Sample Meal Plan
Meal 1
Protein Powder, 2 Scoops
Bagel, 1
Fruit, 1 Piece
Meal 2
Chipotle Burrito Bowl
Rice, 2 Servings
Black Beans, 1 Serving
Fajita Vegetables, 2 Servings
Chicken/Steak Combination, 5 Oz.
Salsa, 1 Serving
Meal 3
Protein Bar
Protein Chips, 1 Bag
Meal 4
Instant White Rice, 2 Packets
Mixed Veggies, 1 Cup
Protein Powder, 1 Scoop
---
---
Supplementation
Protein Powder
Creatine
Multivitamin
Fish Oil
BCAAs
---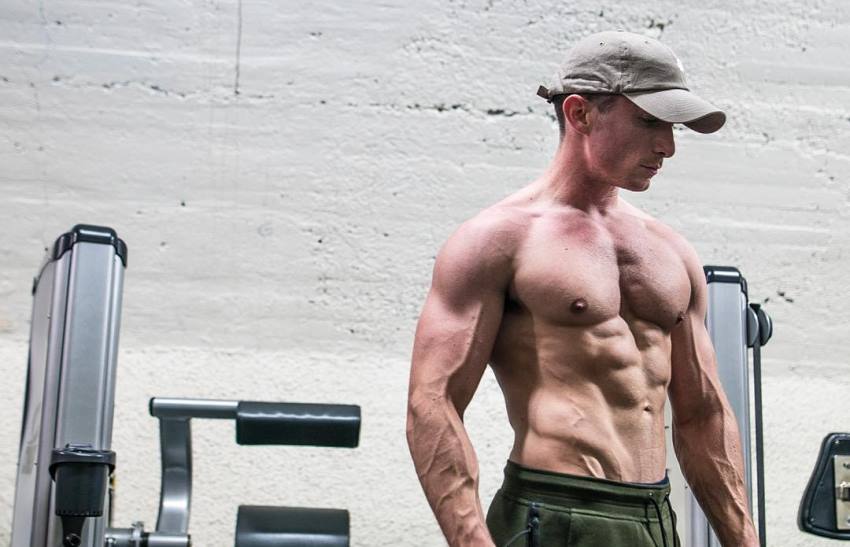 Idols and Influences
Maxx credits some of his friends from college for persuading him to start going to the gym.
However, after he saw his 'newbie gains', he didn't need any more persuasion to continue living the fitness lifestyle. From then on, he was his own motivator; pushing himself each day to accomplish his set goals in fitness.
---
What we can learn from Maxx Chewning
Maxx Chewning is another example of how following your passion can lead you to success in life. He did what he loved, and started sharing his passion for fitness with other people on the net. With time, hard work, and sacrifice, he was able to make fitness his full-time job.
If you want to achieve the same things as Maxx, be prepared to work hard and make some sacrifices along the way. With the right mindset, you can turn your passion into a career – just as Maxx Chewning did.