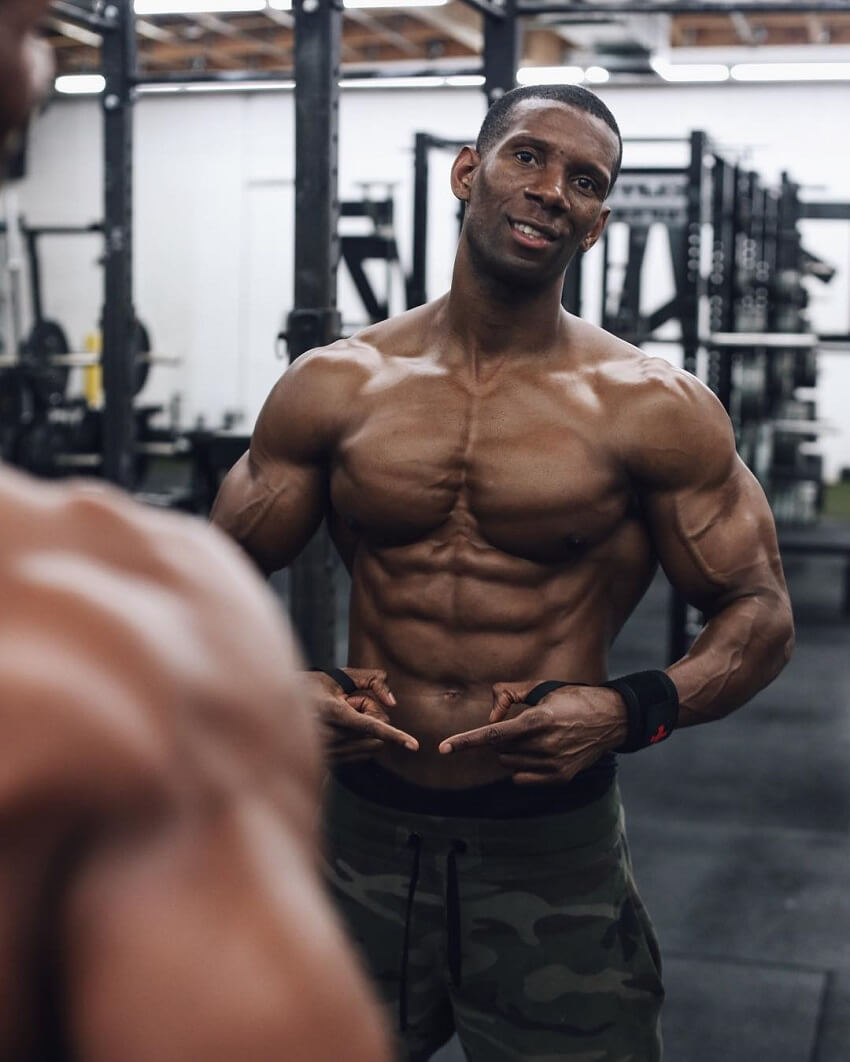 Max Philisaire
Celebrity Trainer, Fitness Model, Military Veteran, TV Personality
Max Philisaire is a U.S. Military veteran, celebrity trainer, fitness model, and TV director with an inspiring story.
Back in high school, Max suffered from being underweight and weak. His diet consisted of pizzas, burgers, and chocolate.
Max's peers often took pleasure in teasing him for his skinny appearance. His only outlet at the time was basketball, a sport in which he excelled.
However, after finishing high school, Max decided he had enough of being weak. He left the basketball court behind and joined a gym to gain some muscle.
Before becoming known for who he is today, Max had to go through many challenges, including being deployed overseas as a U.S. Military combat war soldier. Through his incredible mentality and hard work, he built one of the fitness industry's best physiques and became an icon for countless people online.
This is his story:
---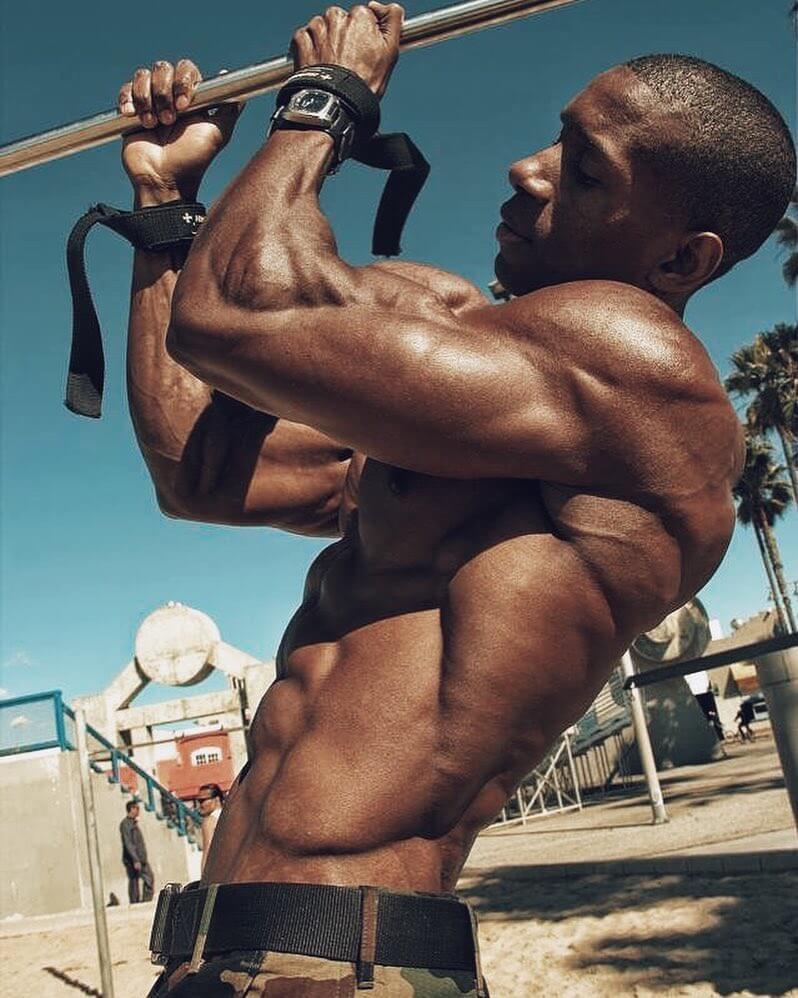 Athlete Statistics
Full Name: Max Philisaire
Weight
Height
Age
Date of Birth
185 - 195lbs (83.9 - 88.5kg)
6'1" (185.5cm)
43
August 10, 1980
Nationality
Profession
Alias
American
Celebrity Trainer, Fitness Model, Military Veteran, TV Personality
Max The Body
Era
2010, 2000
| | |
| --- | --- |
| Weight | 185 - 195lbs (83.9 - 88.5kg) |
| Height | 6'1" (185.5cm) |
| Age | 43 |
| Date of Birth | August 10, 1980 |
| Nationality | American |
| Profession | Celebrity Trainer, Fitness Model, Military Veteran, TV Personality |
| Alias | Max The Body |
| Era | 2010, 2000 |
---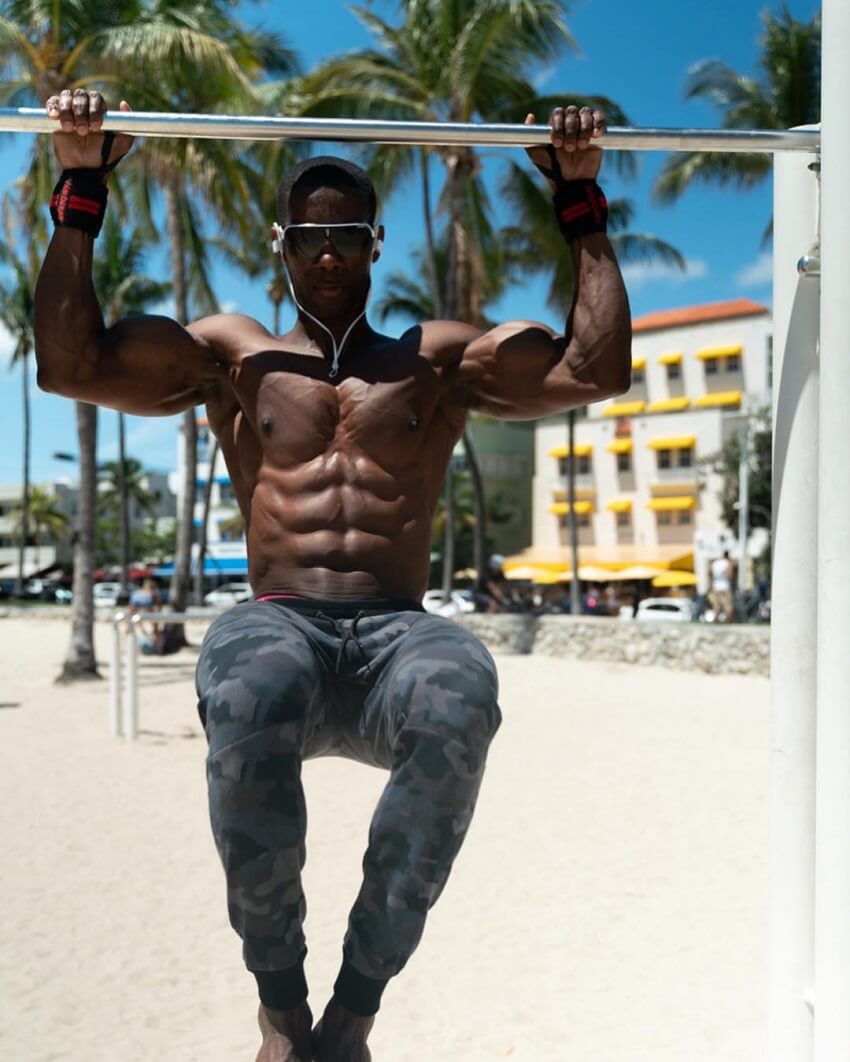 Accomplishments
Celebrity Trainer
Fitness Model
TV Personality
Director
Entrepreneur
U.S. Military Combat War Veteran
---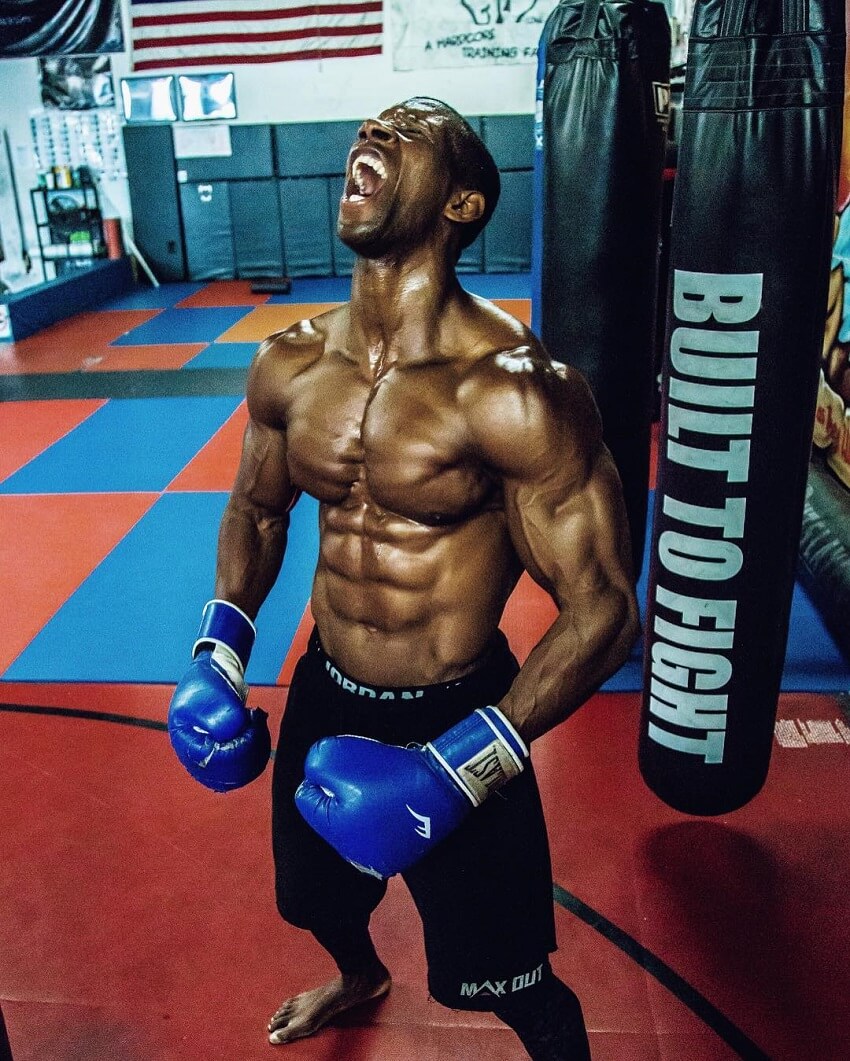 Biography
Burgers, Basketball, and School
Born in Haiti but later moving to the USA, Max Philisaire (AKA Max The Body) loved to stay active in his youth. In high school, he started playing basketball. It didn't take him long to grow a deep passion for the sport. "I lived for it," says Max.
However, despite being active, Max's diet was a completely different story. He ate pizzas, chips, and burgers every day. He was also extremely skinny, weighing 150 pounds at 6'1" of height. Max says that he looked like "a walking skeleton" during this period.
On top of everything, Max often got teased by his peers. While initially, this didn't bother him, it started to ruin his self-esteem over time. The basketball court became the only place where Max felt happy and confident in himself.
---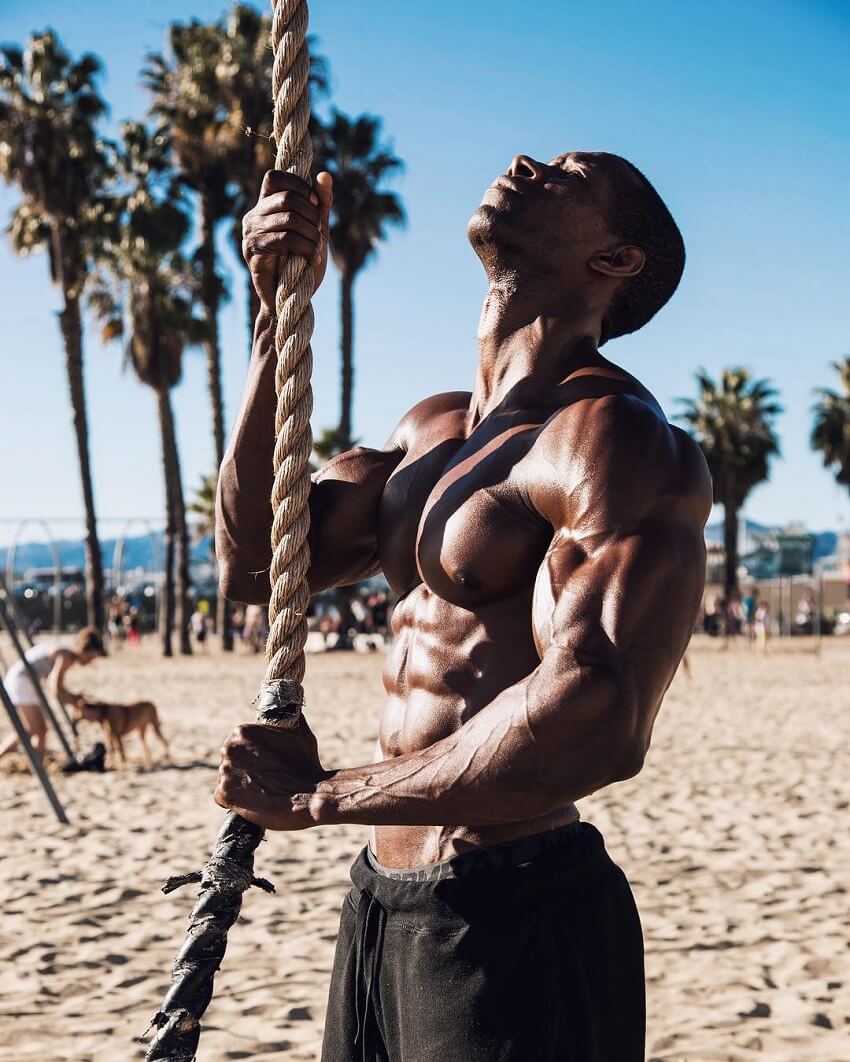 ---
Fitness Discovery
After graduating from high school, Max's time as a basketball player came to an end. Tired of being underweight, he set a new goal in front of himself – to pack on some muscle.
Reading through fitness magazines, Max started following a strict workout and dieting routine, and his results came quicker than he expected. "I guess that's how it all started," says Max.
---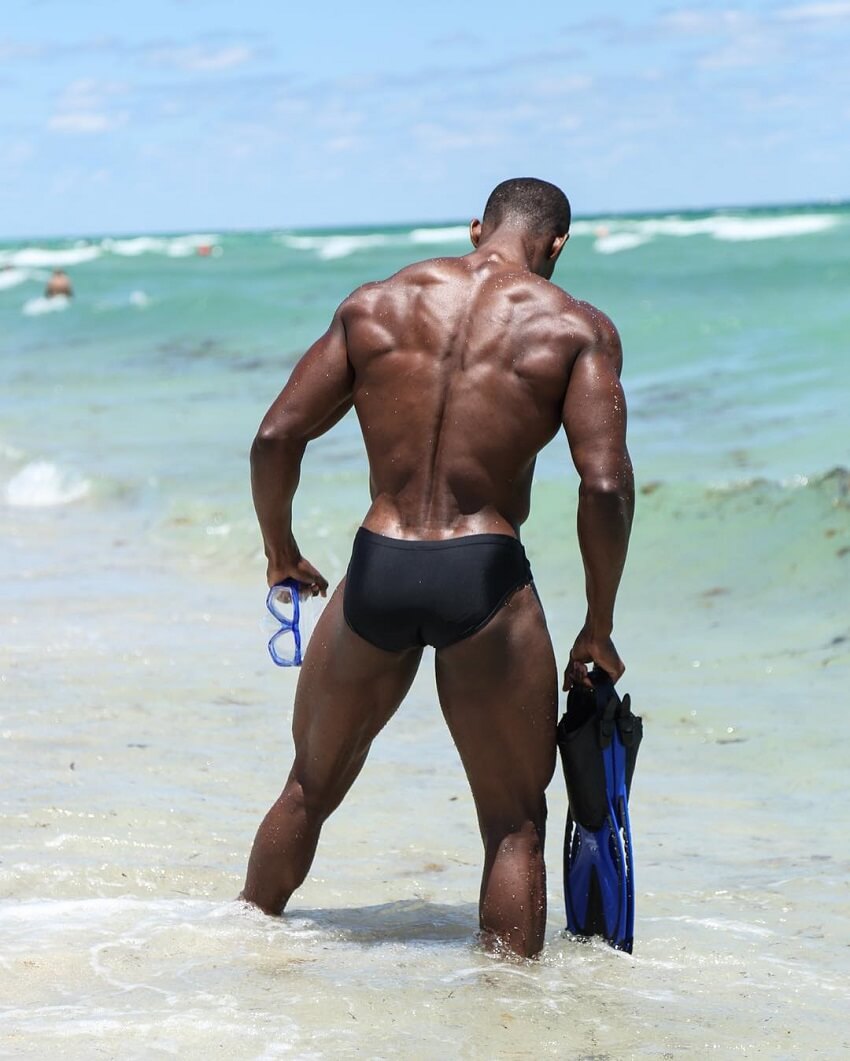 ---
Training in the Military
After seeing his results in fitness, Max became crystal clear in his goals – to keep working on his physique, and potentially inspire others with his transformation. That's exactly what he did after joining the U.S. Military, using bodybuilding and training as a way to strengthen and motivate both himself and his fellow soldiers while deployed overseas.
---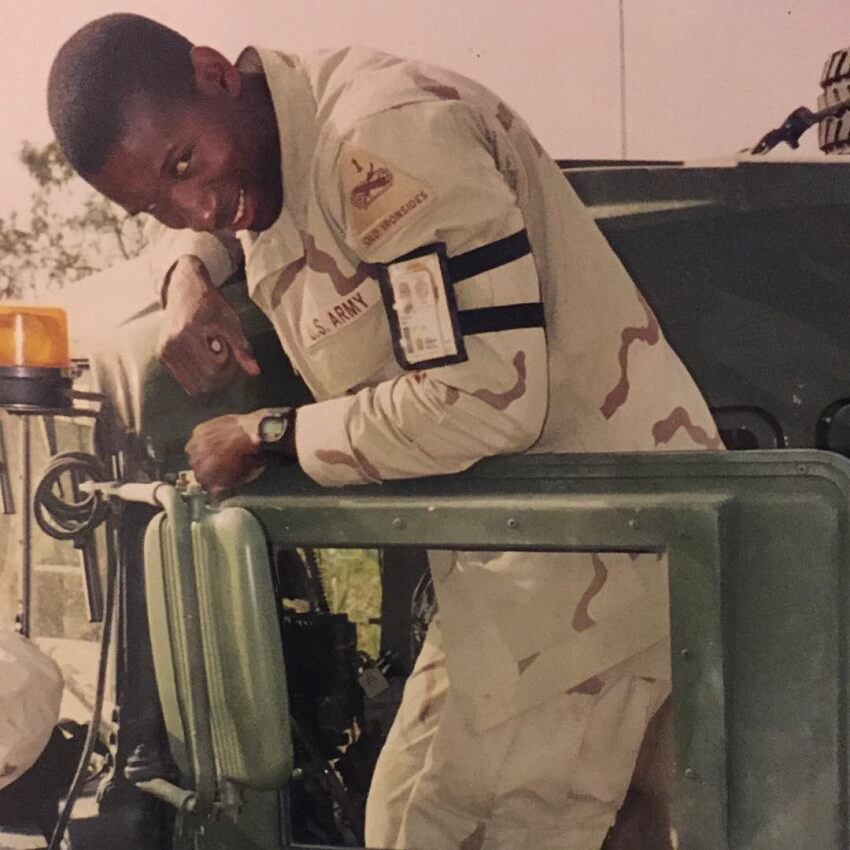 Max Philisaire back when he was in the U.S. Military.
---
"Max The Body"
After returning from his duty, Max continued to progress in fitness, all while inspiring others around him. In fact, he eventually started his social media accounts, which saw his career take off. This is where "Max The Body" was born.
Ever since he soared to fame, Max now motivates a whole army of people on social media, leading them by example. Determined to win against any obstacle, Max continues to push the boundaries in both his personal life, and career as a fitness model, celebrity coach, and businessman.
---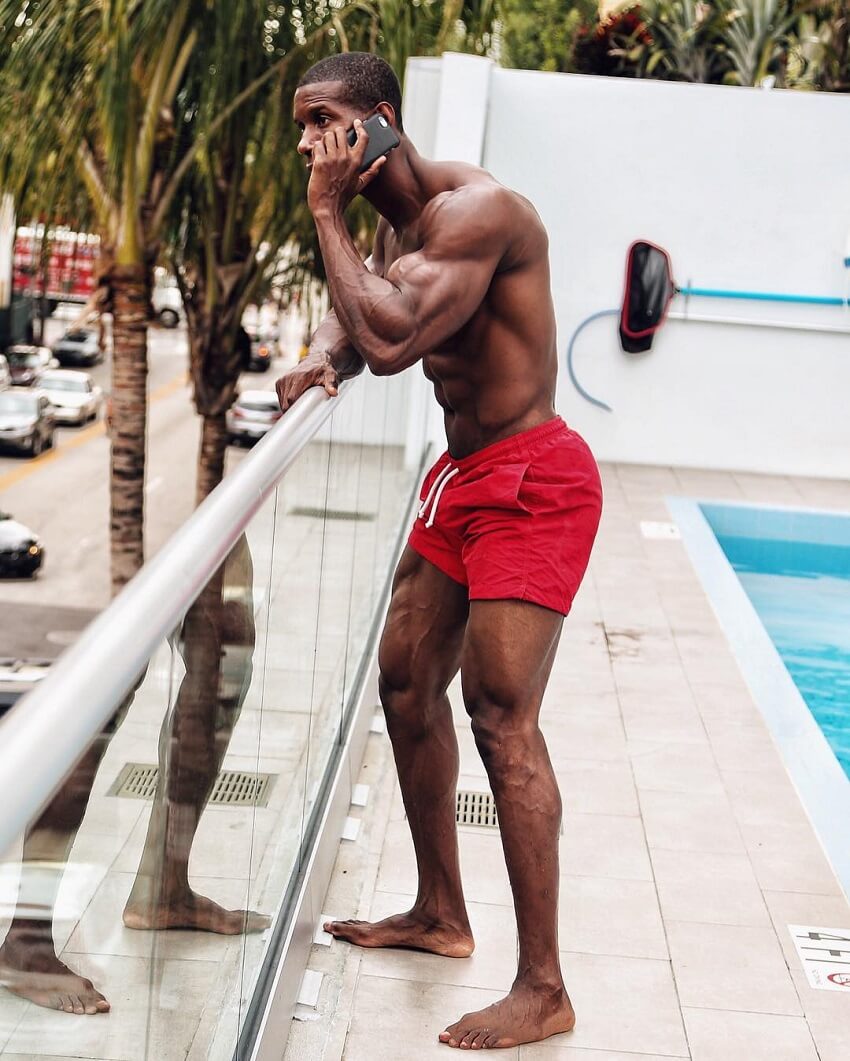 Training
Focusing on the Basics
Max Philisaire believes that more variety in terms of exercises doesn't always mean better results. Instead, he likes to keep his training simple with basic movements and correct form.
"New exercises, new toys, no problem. But too many options can be confusing at times. I keep things simple."
Max says, when he's training – he's training. He doesn't talk to anyone or focuses on anything other than his workout. All of his energy goes into proper form and exercise execution. This approach allows him to filter out distractions and get things done when he's at the gym.
Full Training Plan
Monday: Shoulders
Machine Shoulder Press 3×10
Dumbbell Press 4×10
Smith Machine Press 4×10
Upright Row 4×10
Bent Lateral Raise 4×10
Front Raise 4×10
Lateral Raise 4×10
Dumbbell Shrugs 8×10
Tuesday: Biceps/Triceps
Barbell Curl 4×10
Machine Preacher Curl 4×10
Dumbbell Curl 4×10
Cable Rope Hammer Curl 4×10
Reverse Barbell Curl 4×10
Wrist Curl 4×10
Close Hand Incline Push Up 4×10
Cable Rope Push Down 4×10
Seated Dumbbell Overhead Ext 4×10
Cable Bar Push Down 4×10
Cable Kickback 4×10
Wednesday: Chest
Push Ups 1×30
Barbell Chest Press 5×10
Incline Dumbbell Press 4×10
Low Cable Cross Over 4×10
Incline Dumbbell Fly 4×10
Machine Wide Press 4×10
Thursday: Back
Pull Ups 6×10
Dead Lifts 5×10
Lat Pull Down 4×10
Dumbbell Row 4×10
Seated Cable Row 4×10
T-Bar Row 4×10
Friday: Legs
Leg extension 6×10
Leg Press 4×10
Squats 4×10
Hack Squats 4×10
Leg Curls 4×10
Standing Calf Raise 4×10
Seated Calf Raise 4×10
Saturday: Off
Sunday: Off
---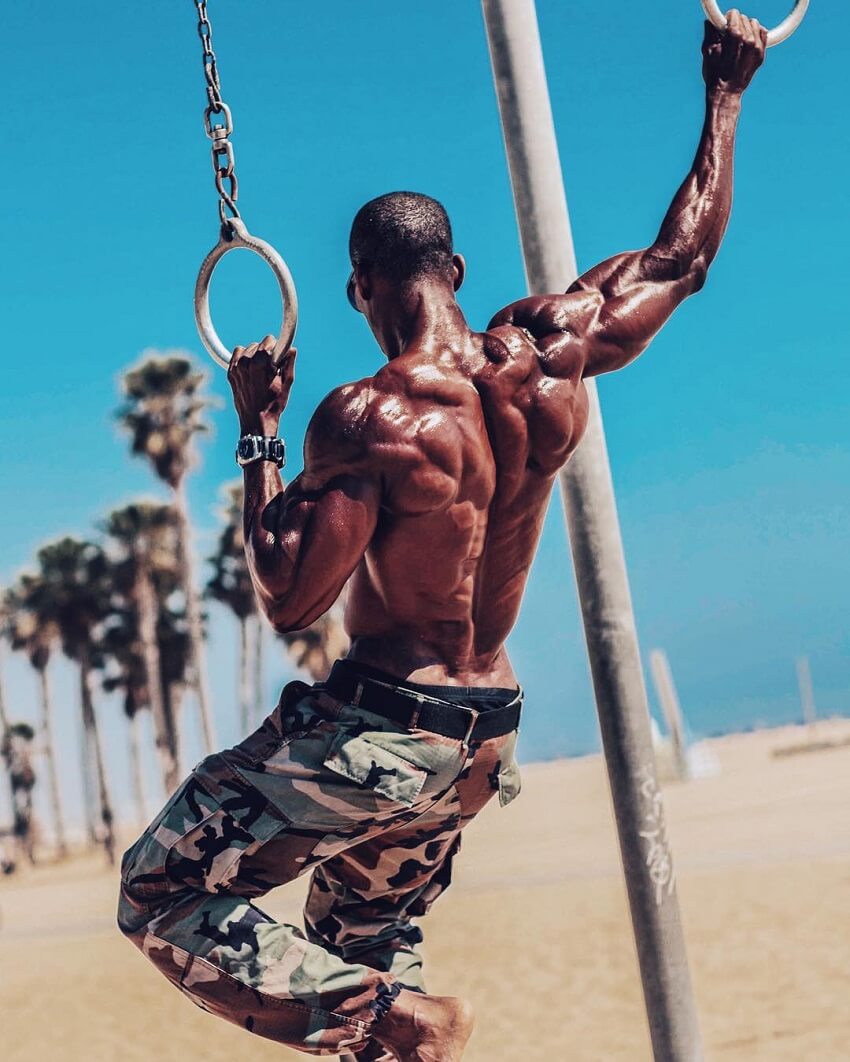 ---
Cardio in Nature
Max says he doesn't enjoy cardio in the traditional sense, such as training on a treadmill in a gym.
Instead, he prefers doing cardio in nature. This includes hikes, uphill sprints, and running in the woods. He also loves to play basketball whenever he gets the chance.
---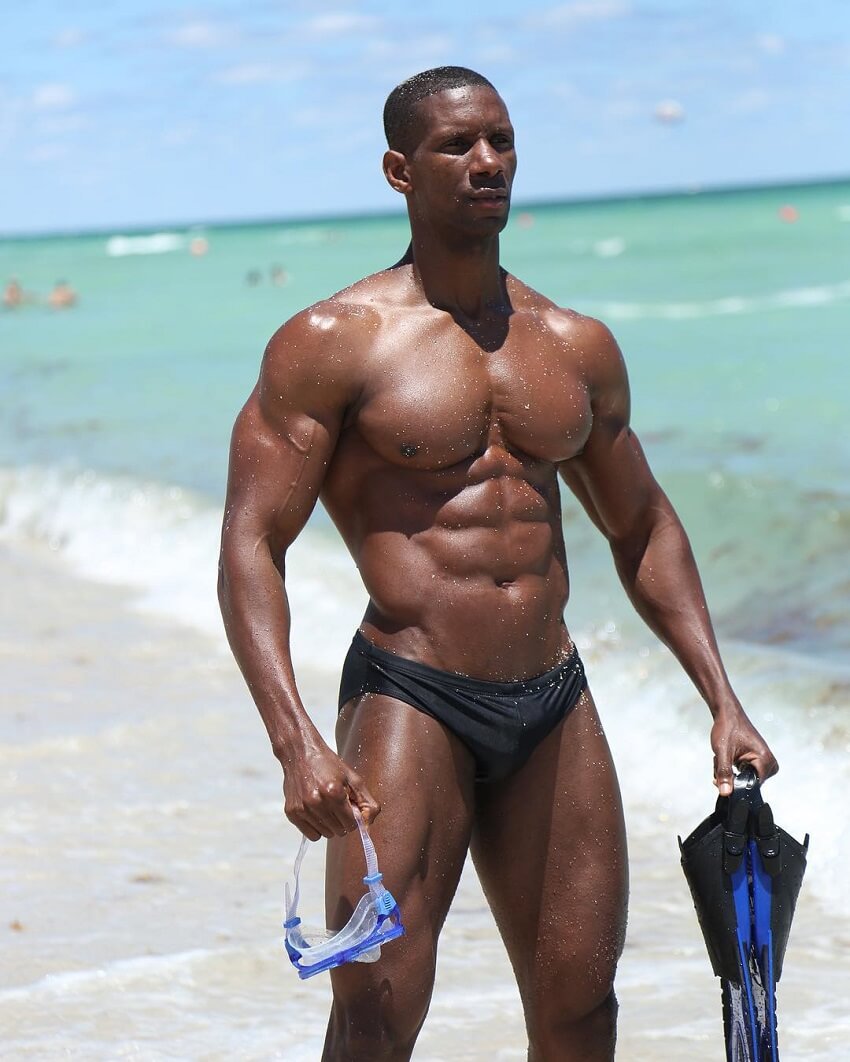 Nutrition
Max says he's thankful for his genetics, which allow him to stay lean year-round. But despite this, he still carefully watches what he eats.
While he can allow himself many calories without gaining any weight, Max is more concerned about his micronutrient intake. This includes vitamins, minerals, and fiber. While macros such as protein help Max build muscle, micronutrients regulate his hormones and keep his health in check.
Full Diet
Max Philisaire will eat up to 9 meals per day in order to keep his metabolism on fire. This is how his daily diet looks:
1st Meal: Weight Gainer Shake
2nd Meal: 10 Egg Whites and a bowl of Oatmeal
3rd Meal: Weight Gaining Shake
4th Meal: Pasta and Meat Sauce
5th Meal: Weight Gaining Shake
6th Meal: Chicken/Turkey Sandwich
7th Meal: Weight Gaining Shake
8th Meal: Chicken Breast and Pasta/Vegetables
9th Meal: Fruits and Nuts
Lean Bulking
Since he has a fast metabolism, Max almost never goes on a cut to drop weight.
Instead, he follows a lean bulking diet all year-round.
This means he'll eat in a slight caloric surplus to keep his muscles strong and growing. At the same time, if he notices that he's gaining any fat, he'll just do more cardio instead of going on a diet.
That said, Max realizes that everyone is different. That's why he doesn't advise everyone to do what he does. Instead, he suggests trying things on your own to see what works for your body.
---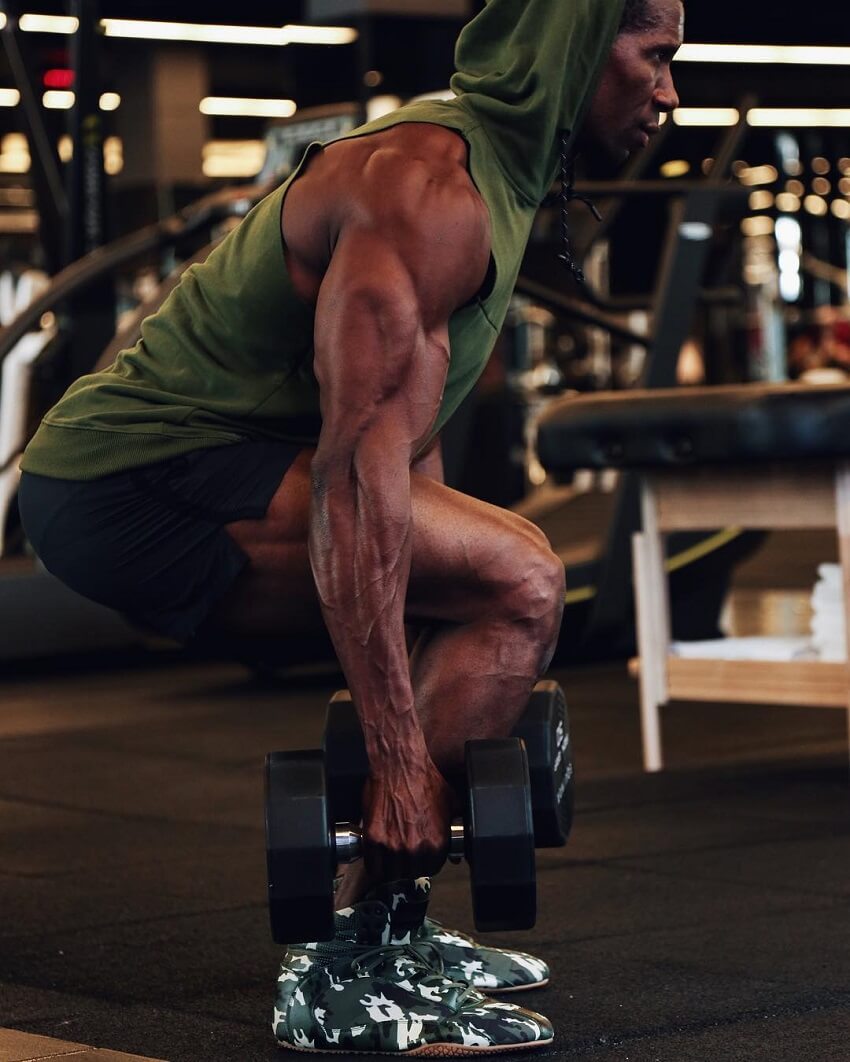 Idols and Influences
Motivation Sources
For Max, his sources of motivation are people that are close to him. They all push each other to new levels on their fitness journey. He also credits the social media and his TV crew for providing him with the platform to build his career and reach other people.
---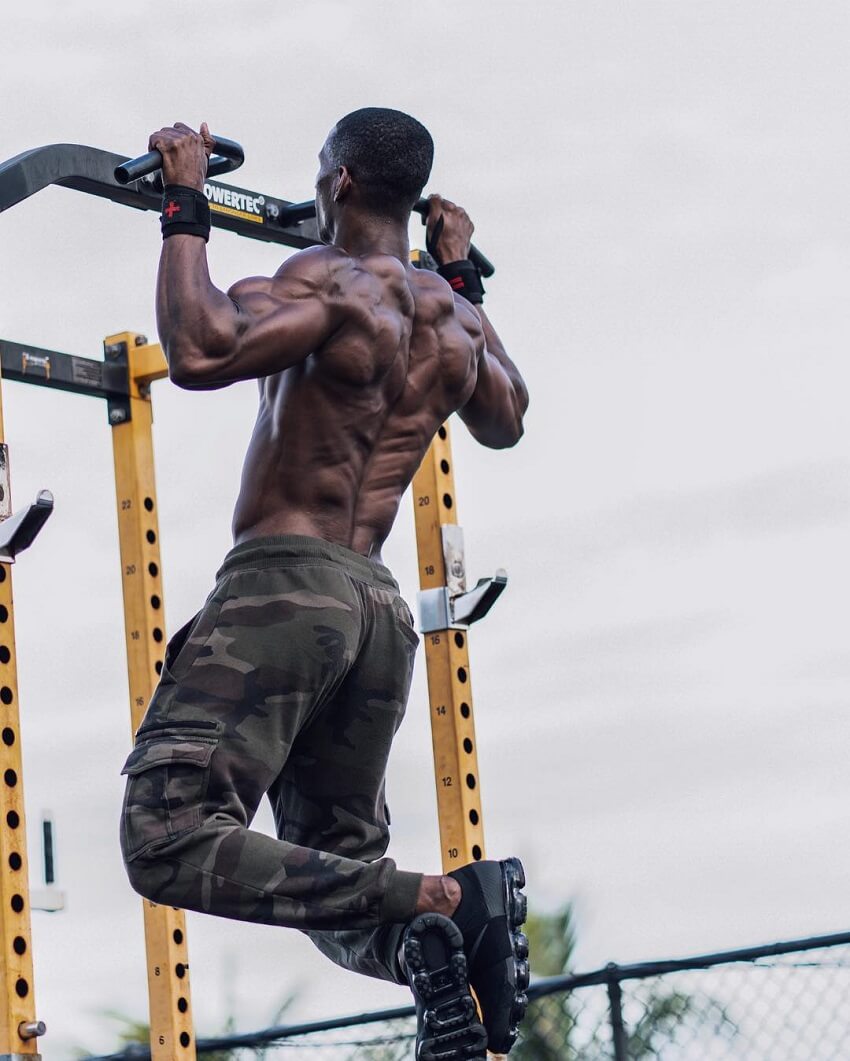 What we can learn from Max Philisaire
Max Pilisaire started his fitness journey out of the need to better himself. Growing up as a skinny child who was teased in school, he saw his body and life change after he entered the gym.
After building a fantastic physique, Max used the knowledge that he gained on his journey to educate, motivate, and inspire others.
If his story shows us anything, it's that your starting point doesn't matter, as long as you believe in yourself and put in the work to get to your goals. Max was an extremely underweight and insecure child when he started training. Through hard work and perseverance, he became a completely new person. With the same mentality, you can achieve the same.
Max's 3 Tips For Success in Fitness
Genetics aren't everything, but they are important – According to Max, it's impossible to have the same physique as someone else. Everyone is different in terms of muscle and body composition. However, he says that this is not a bad thing. On the contrary, he believes that you should embrace your uniqueness and train to sculpt your own masterpiece.
Don't allow distractions – when he's in the gym, Max means business. He doesn't allow distractions and focuses exclusively on his workout. He advises everyone to do the same.
Use your results to help others – Max says that while training for a personal goal is commendable, he gets the most joy when he helps others better themselves through fitness.