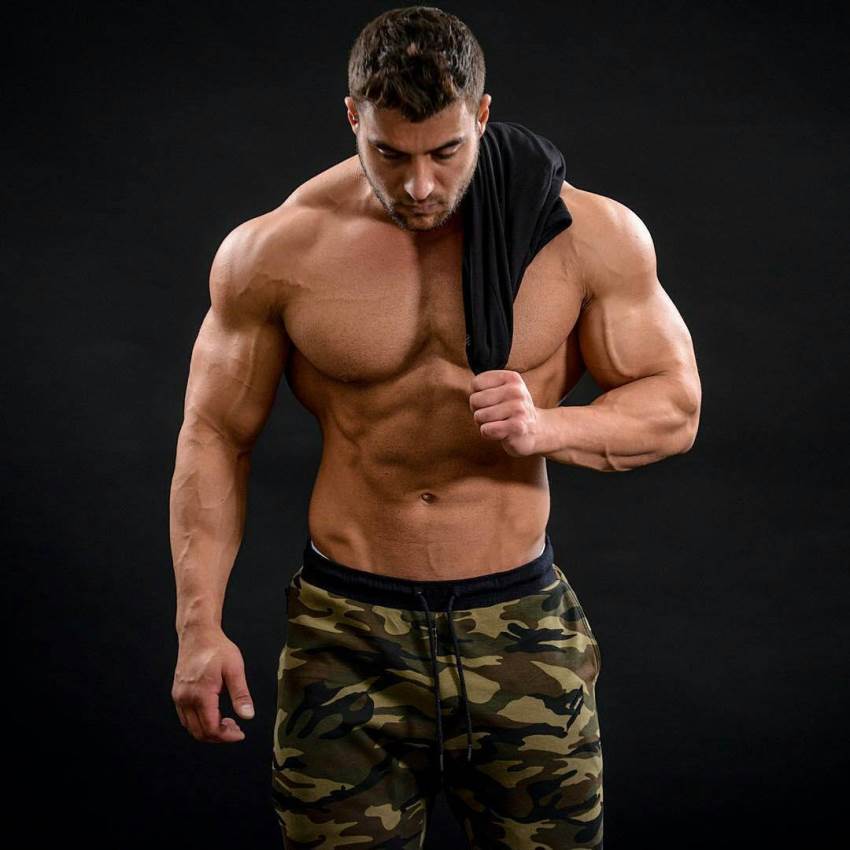 Marko Djordjic
Bodybuilder, Fitness Model
Marko Djordjic is a WBFF Pro bodybuilder and a fitness model from Melbourne, Australia.
He started his fitness journey at the age of 17, after being encouraged to lift weights by a close friend. Marko's initial purpose to train in the gym was simple – he was underweight, and he wanted to get into decent shape.
Over time, this motivation to train became much "deeper". After he saw his first "gains", the weights room became his top priority in life.
Marko has since built an incredible physique, and started competing in Australian WBFF shows. Some of his best results are the 1st place at the WBFF Australia 2015, and the victory at the 2015 IFBB Victoria Juniors.
This is his story:
---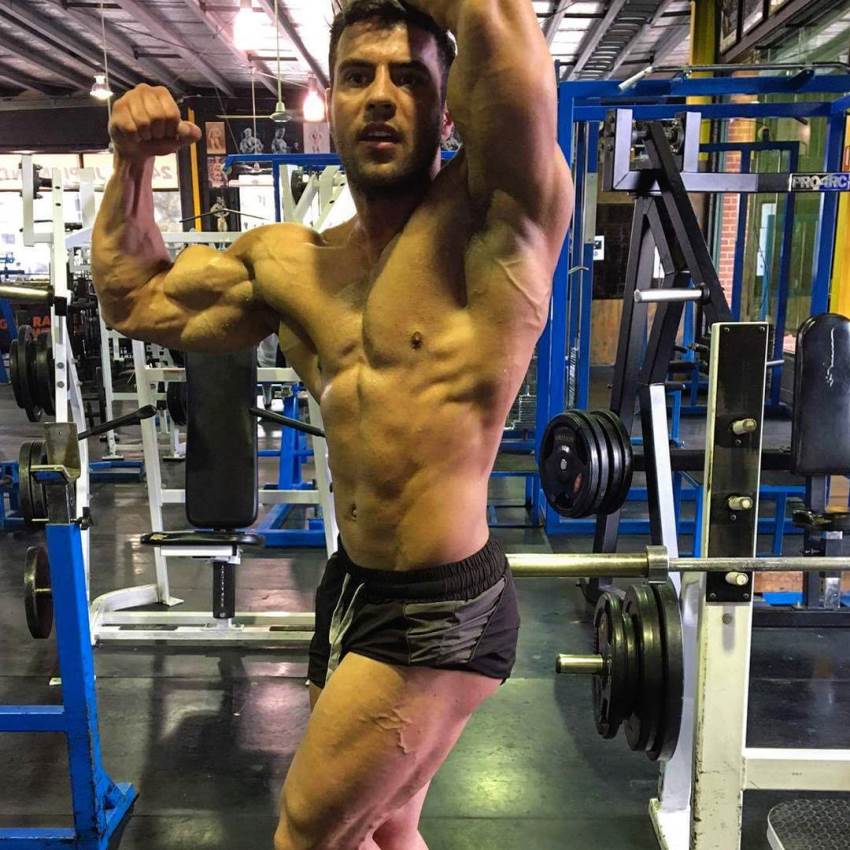 "When life throws you lemons, you say fuck the lemons."
Athlete Statistics
Full Name: Marko Djordjic
Weight
Height
Nationality
Profession
205 - 215lbs (88.5 - 93.0kg)
5'10" (177.5cm)
Australian
Bodybuilder, Fitness Model
Era
2010
| | |
| --- | --- |
| Weight | 205 - 215lbs (88.5 - 93.0kg) |
| Height | 5'10" (177.5cm) |
| Nationality | Australian |
| Profession | Bodybuilder, Fitness Model |
| Era | 2010 |
---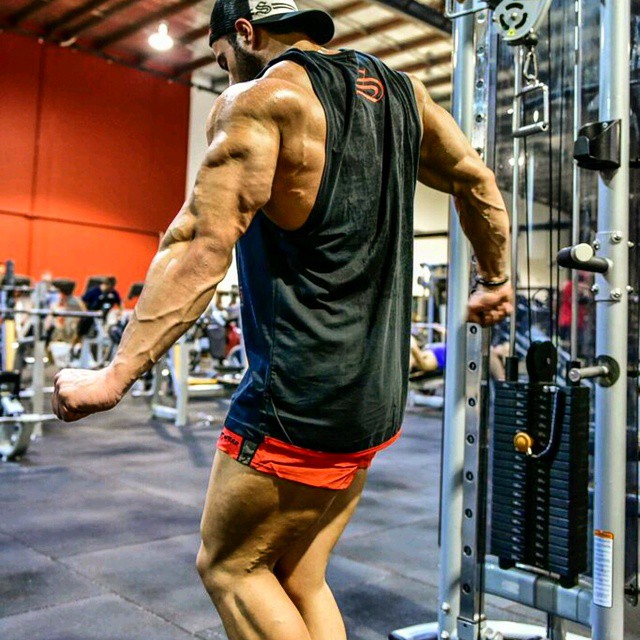 "Remember why you started."
Accomplishments
• IFBB Victoria 2015, Juniors, 1st place
• IFBB Australia 2015, Juniors, 3rd place
• WBFF Australia 2015, 1st place
---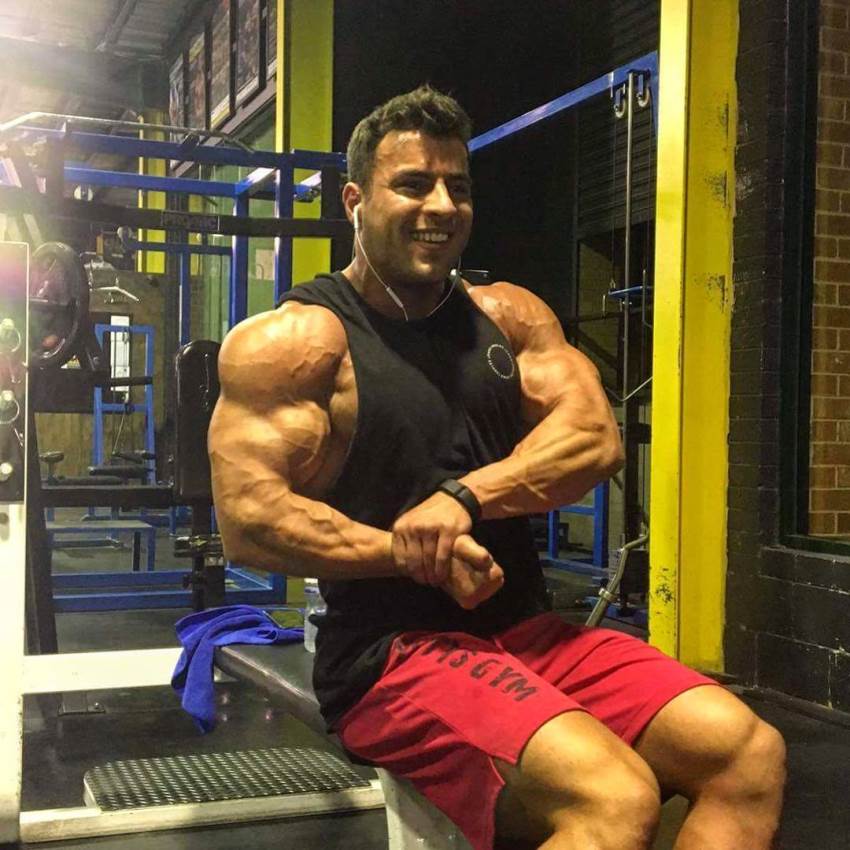 "Once in a while, blow your own mind. Sometimes the best motivation is your own."
Biography
From Skinny to Muscular
Marko Djordjic grew up as a football fan. He enjoyed watching and playing the sport throughout his high school years.
However, due to his 'skinny' looks, he eventually decided to stop playing football, and focus on the gym instead. He hoped that by lifting heavy weights instead of running tirelessly, he could gain some muscle. At the age of 17, Marko embarked on his fitness journey.
When he first started training, Marko weighed 58 kilograms. He said; "I remember when I had first started, I would train very often and with a lot of intensity. I just fell in love and I couldn't get enough. It was like an addiction; all my thoughts were about gym or gym related."
After just four months of training, Marko was already looking stronger and more muscular. Having seen what he could do with his body in a short space of time, Marko began training even harder than before.
A Total Transformation
Over the course of several years, Marko was able to turn his physique, and life around. He went from "skinny football kid" to an 88kg powerhouse.
In 2015, Marko began competing in bodybuilding shows. His first competition was the IFBB Victoria 2015, in the Junior category. He was able to take home 1st place in his debut show.
Just several months later, he took part at the IFBB Australia Junior 2015, this time coming in 3rd place. His last show of the year was also the most significant one – he won the WBFF Australia 2015, and became WBFF Pro.
After the victory, Macro went from success to success. He began modeling for the top Australian fitness and health magazines, becoming a fitness icon.
---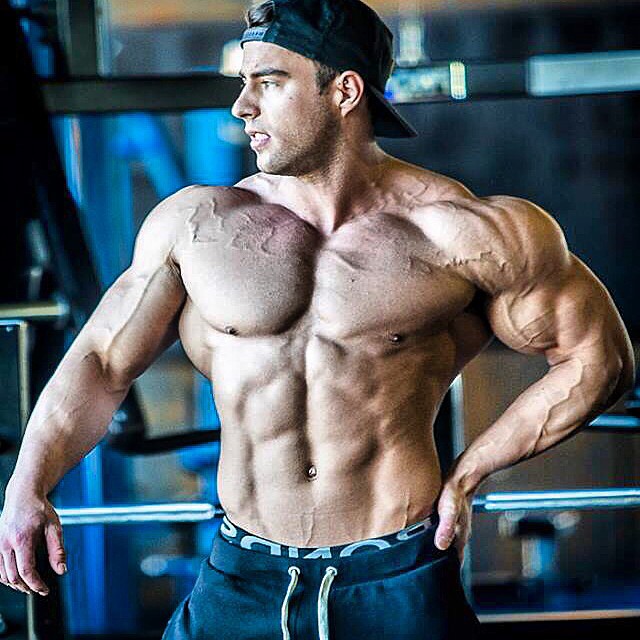 Training
Lagging Body Parts
Marko has a regular body-part split. However, if a certain muscle is lacking in size or condition, he will add in another training session for that body part exclusively.
This is one of the ways he achieves a proportional and balanced physique.
Favorite Body Parts
Marko is known for his incredible arms and back development. His favorite arm exercises are triceps push-downs and preacher curls. As for his back, he likes compound movements such as pull-ups for width, and t-bar rows for thickness.
However, this doesn't mean he neglects isolation movements. In fact, Marko almost always makes sure to finish his workouts with an isolation exercise.
Warming Up
Before each workout, Marko makes sure to warm up all the muscles and joints. Usually, he does that by going on a bike or a treadmill for 10 minutes.
This way, he 'kills two birds with one stone', meaning he does both cardio and warm-up before the exercise.
Marko's workout plan can be found below.
---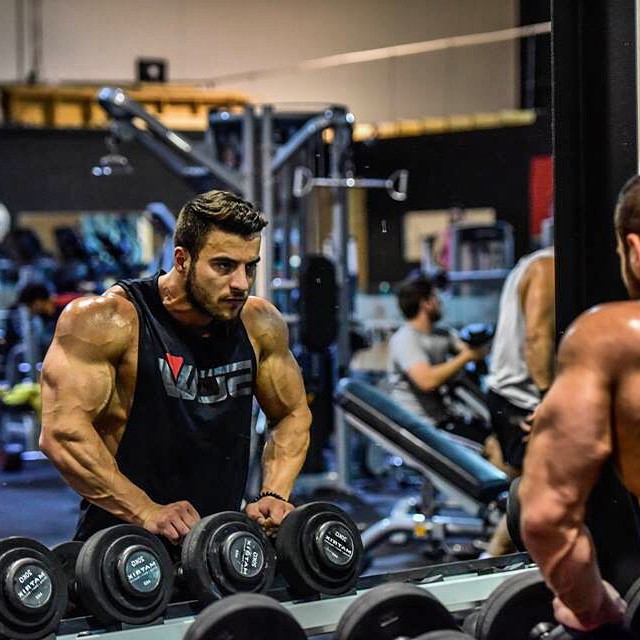 ---
Training Regimen
Monday – Back
Bent Over Rows 4×10
Lat Pull Down 4×10
Cable Rows 4×10
T-Bar Rows 4×10
Deadlifts 4×10
Tuesday – Shoulders/Biceps
Shoulder Press with Barbell 4×10
Side Laterals 4×15
Behind The Head Shoulder Press 4×10
Dumbbell Front Raise 4×10
Z-Bar Bicep Curl 4×12
Preacher Curl 4×12
Cable Curl 4×12
Hammer Curl 4×10
Wednesday – Rest Day
Thursday – Chest/triceps
Incline Bench Press 4×10
Pec Deck 4×12
Dips 4×10
Cable Fly's 4×10
Dumbbell Fly's 4×10
Tricep Pushdown 4×10
Dumbbell Overhead 4×10
Single Handed Rope Pull Down 4×10
Friday – Calves/Abs
Standing Calve Raise 4×30
Seated Calve Raise 4×20
Single Leg Calf Raise 4×20
Rope Pull Down 4×20
Leg Lifts 4×20
Crunches 4×20
Saturday – Rest
Sunday – Legs
Leg Extensions 4×10
Squats 4×10
Walking Lunges 4×10
Single Leg Press 4×10
Leg Curl 4×10
---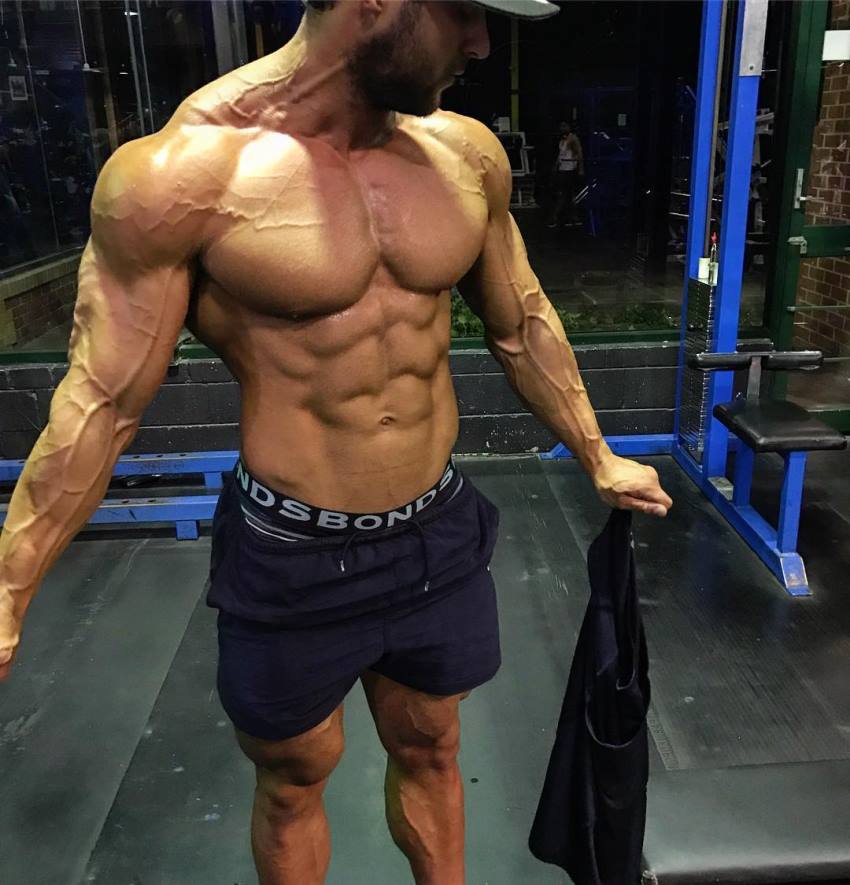 ---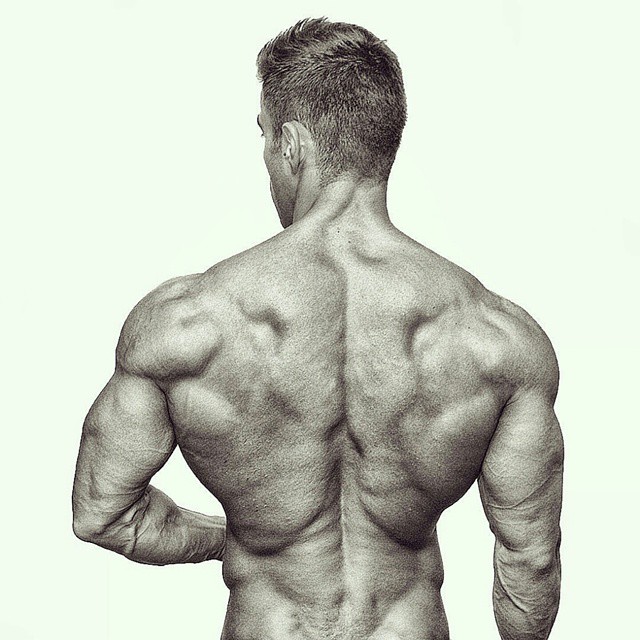 ---
Nutrition
When he's not in the 'comp prep mode', Marko likes to have a flexible diet. This means he keeps his foods balanced and healthy, but also, allows himself a doughnut or two occasionally.
However, once his off-season ends, so does his loose dieting. In the preparation for a show, Marco eats a 100% clean diet.
Marko's Diet Sample
1st meal: Protein Pancakes – 2 cups of Oats mixed with 1 scoop Of Hydrolysed Whey Protein cooked with Coconut Oil
2nd Meal: 200g Salmon Fillet, half an Avocado, 1 cup of Brown Rice, and 1 cup of Vegetables
3rd Meal: 4 Whole Eggs, 2 cans of Tuna, and 200g of Sweet Potatoes
4th Meal: 200g Chicken Breast, 200g of Sweet Potatoes, and 1 cup of Vegetables
5th Meal: 2 Scoops Whey Protein Concentrate, and 1 cup of Blueberries
---