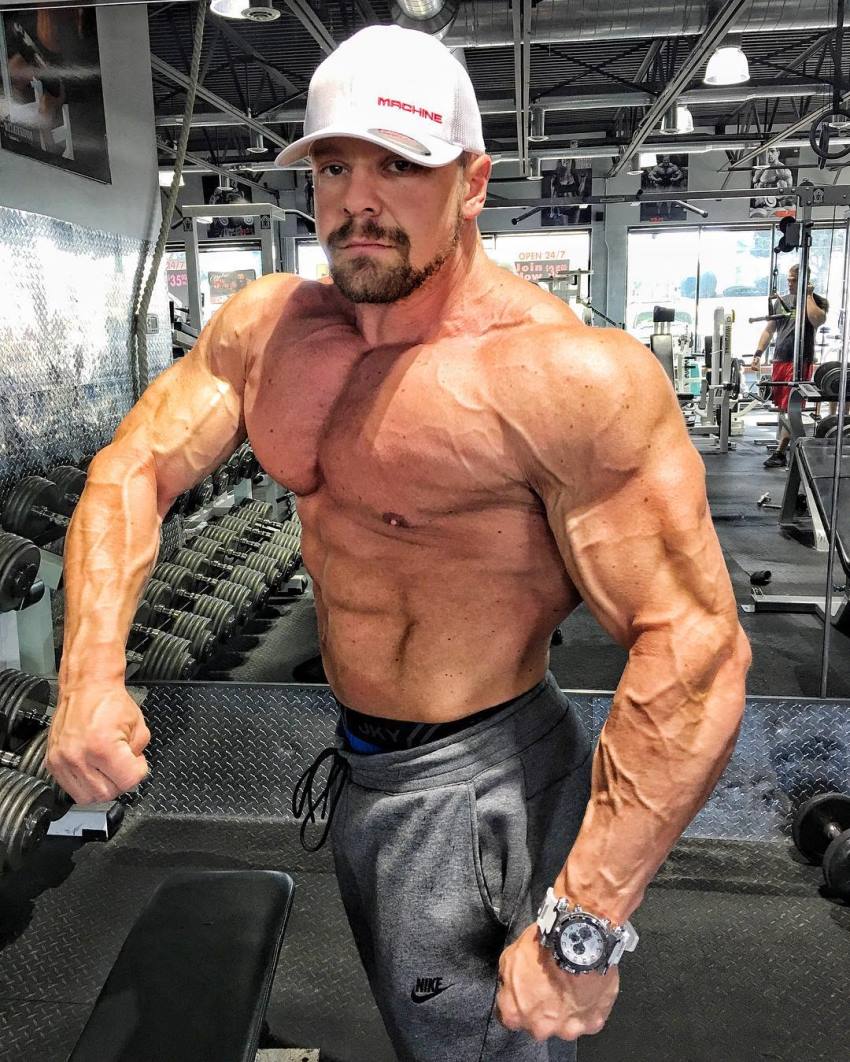 Marc Lobliner
Entrepreneur, Bodybuilder, Fitness Model, Social Media Personality
Marc Lobliner, AKA; 'The Machine' is an entrepreneur who owns a supplement and clothing line businesses, alongside being a chief marketing officer of several different companies.
Marc is also a bodybuilder and an internet personality, with fans from across the world following his diet, workout, and supplementation advice.
While Marc now enjoys a successful career and happy life, this wasn't always the case. For the better part of his childhood and teenage years, Marc faced trauma after trauma – being bullied because of his overweight looks, and later, facing the death of his father.
However, he pushed through these adversities; building a dream lifestyle for himself through hard work, persistence, and a strong mindset.
Here's Marc's story:
---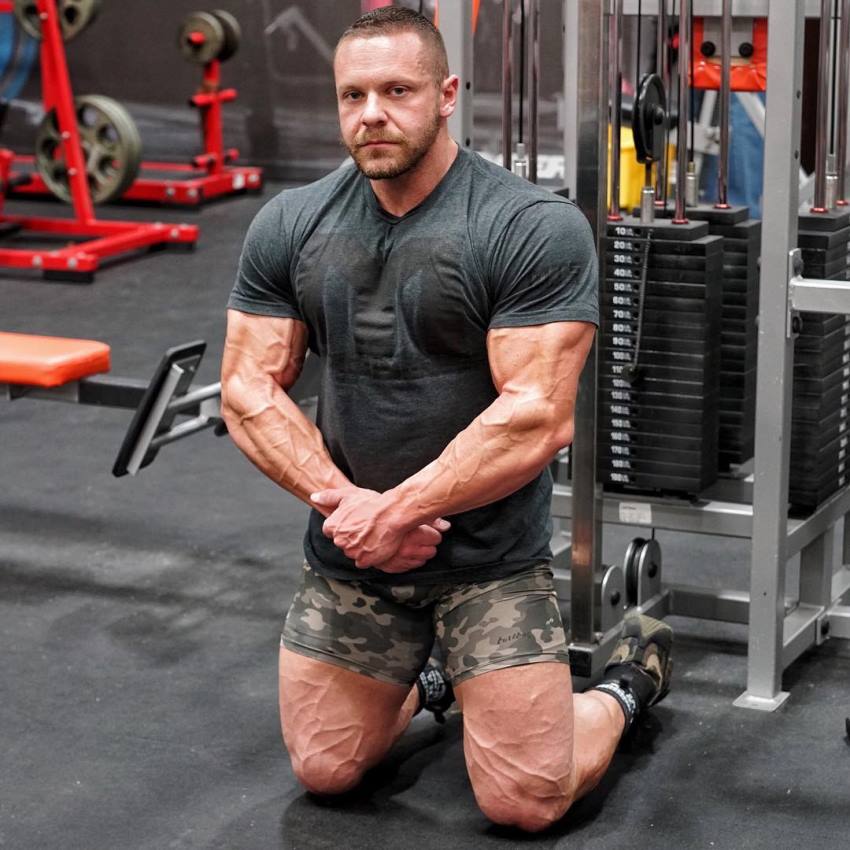 "Why do they call me the machine? My nickname came from an old colleague. I was prepping for a show, had a newborn baby, and was working 20 hours a day… He said, 'Dude, you are a Machine.' It stuck."
Athlete Statistics
Full Name: Marc Lobliner
Weight
Height
Age
Date of Birth
155 - 165lbs (70.3 - 74.8kg)
5'6" (167.5cm)
43
November 22, 1980
Nationality
Profession
Alias
American
Entrepreneur, Bodybuilder, Fitness Model, Social Media Personality
The Machine
Era
2000, 2010
| | |
| --- | --- |
| Weight | 155 - 165lbs (70.3 - 74.8kg) |
| Height | 5'6" (167.5cm) |
| Age | 43 |
| Date of Birth | November 22, 1980 |
| Nationality | American |
| Profession | Entrepreneur, Bodybuilder, Fitness Model, Social Media Personality |
| Alias | The Machine |
| Era | 2000, 2010 |
---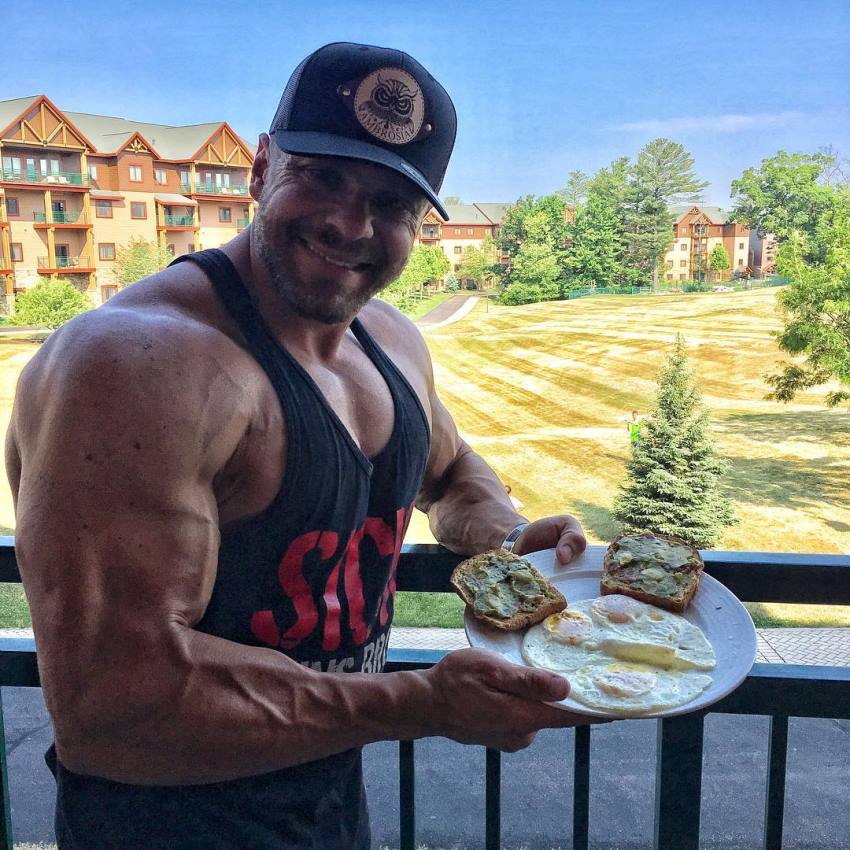 Accomplishments
Entrepreneur (Clothing line and supplement company owner)
Social Media Personality
Bodybuilder
Physique Model
Bodybuilding Contests
2011 NPC Northern Kentucky Bodybuilding, Figure & Bikini Championships, 4th
2010 IFBB Arnold Amateur International Bodybuilding, Fitness, Figure & Bikini Championships, NP
2007 NPC Heart Of Texas, 1st
2006 NPC Carolina Clash, 1st
2006 NPC Elite Muscle Classic, 7th
---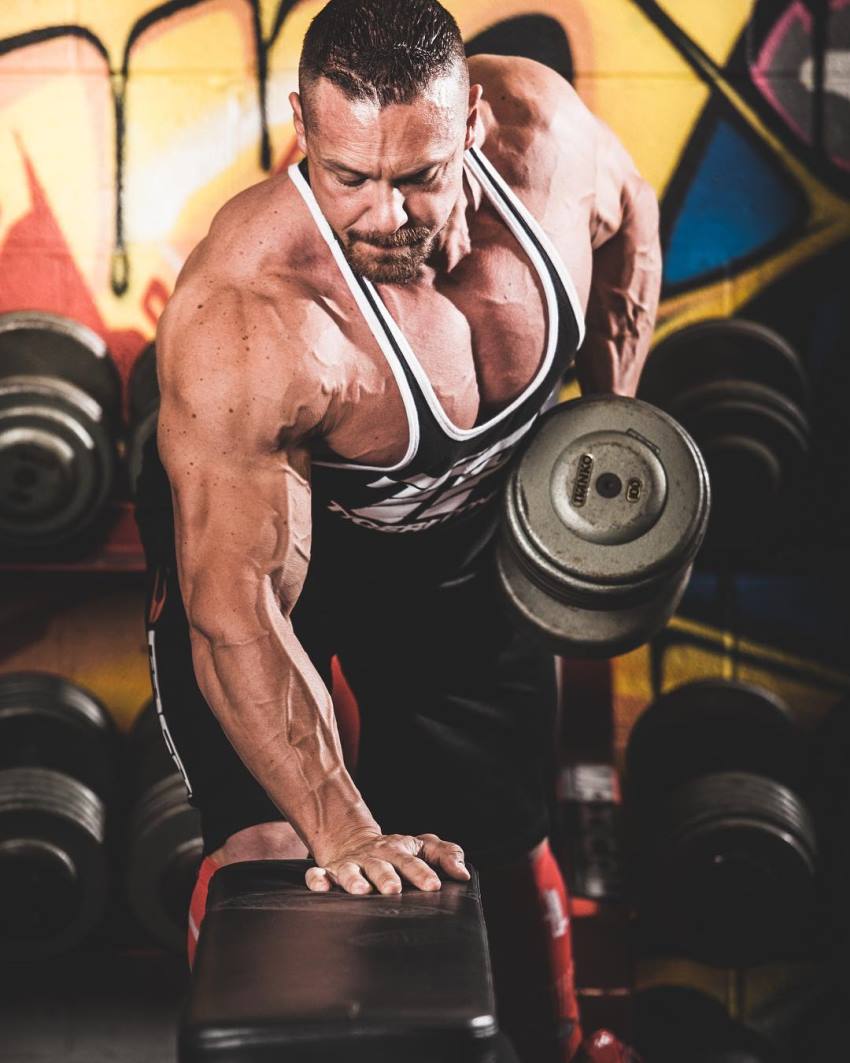 Biography
A Series of Traumas
Marc Lobliner grew up as an overweight child, and was often bullied by his schoolmates. On top of this, he had to face a tragedy early on in his life; witnessing his father die from a brain aneurysm.
"I recall coming home from football practice one day as a senior in high school to find my apartment filled with paramedics. My father had a stroke. This was not the first. It was on a business trip to Arizona when he had his first stroke. I cried for hours. I witnessed his demise and it was all because he didn't take care of himself."
Needless to say, these events severely affected Marc's life.  However, he didn't let them break him – instead, he found an escape from reality in football, a sport he loved to play. During high school, Marc became one of the best football players in his team.
Football and College
At the age of 14, Marc started going to the gym; aiming to improve his football skills even further. He greatly improved his fitness over the years, and, as a result – he was presented with an opportunity to attend California Lutheran University.
Marc joined the University, but not long after, he dropped out; deciding it was not something he wanted to pursue. He later earned a degree from another university, located in Columbus.
Transition to Fitness and Business
While Marc was in college, he worked as a Personal Training Coordinator at a local gym; gradually becoming involved in the fitness lifestyle.
Soon after, he started working at Weider Publications; spending the next five years there, working as a director of several sectors.
In addition to this, Marc also worked as a marketing consultant for a number of companies; branching out into entrepreneurship and management.
---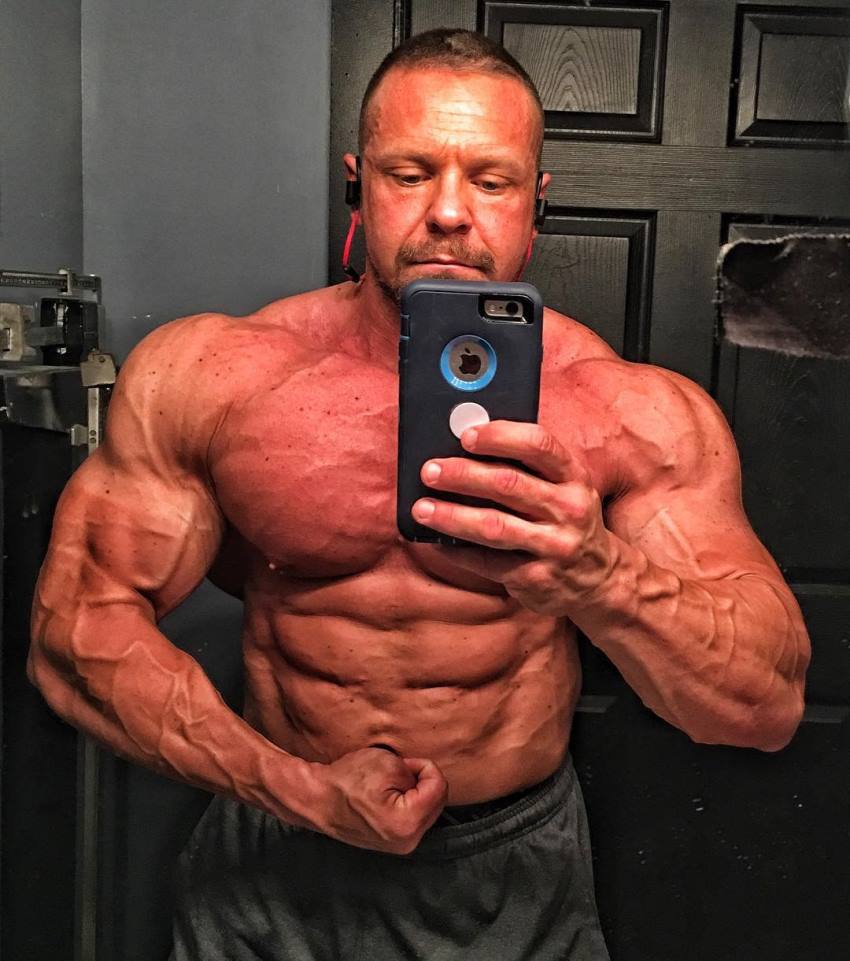 ---
First Company
In 2004, Marc started his first ever BCAAs supplement company. He traveled the world, educating people from everywhere on the benefits of BCAAs.
Thanks to Marc's efforts, his company 'exploded' into success.
Bodybuilding, Fitness, and Business
During 2005, Marc started dedicating more of his time to fitness; becoming a certified personal trainer, competitive powerlifter, and later, a competitive bodybuilder.
In 2006, he started competing at NPC shows, winning contests like the 2006 NPC Caroline Clash and the 2007 NPC Heart of Texas.
Sometime later, he started writing books on physique transformation, dieting, and training, as well as becoming a fitness guru in the online world; publishing videos on the topic of training, nutrition, supplementation, and sometimes his personal life.
Marc's Personal Life
Marc often uploads pictures of himself and his wife Katie on the internet, with whom he has three children.
---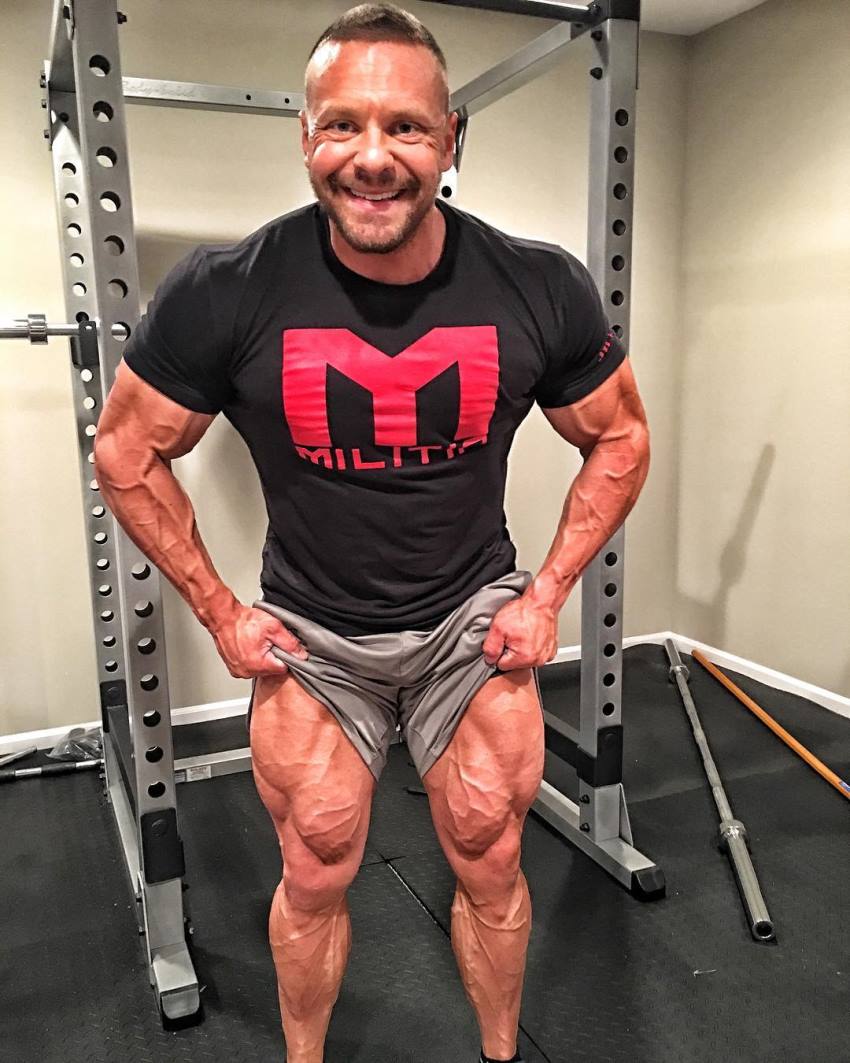 Training
Maintenance Workout Plan
Marc usually trains five times per week, while the other two days are dedicated to full-body recovery. Occasionally, Marc may do a short cardio session on one of the rest days.
His workout philosophy is to train hard, making sure to focus on the lacking body parts. Also, Marc likes to change his workouts from time to time, to confuse the body.
Here's how is weekly workout split looks like;
Monday – Legs
Tuesday – Back
Wednesday – Chest & Delts
Thursday – Off or Cardio Only
Friday – Shoulders & Back
Saturday – Arms
Sunday – Off
Building Mass
If Marc wants to add more muscle to his frame, he'll train all seven days in the week – following this workout plan;
1st Day:Quads/Calves
2nd Day:Chest/Tris
3rd Day:Back/Rear Delts
4th Day:Arms
5th Day:Hamstring/Calves
6th Day:Chest/Back Superset – Light Weight Volume
7th Day:Delts/Biceps
---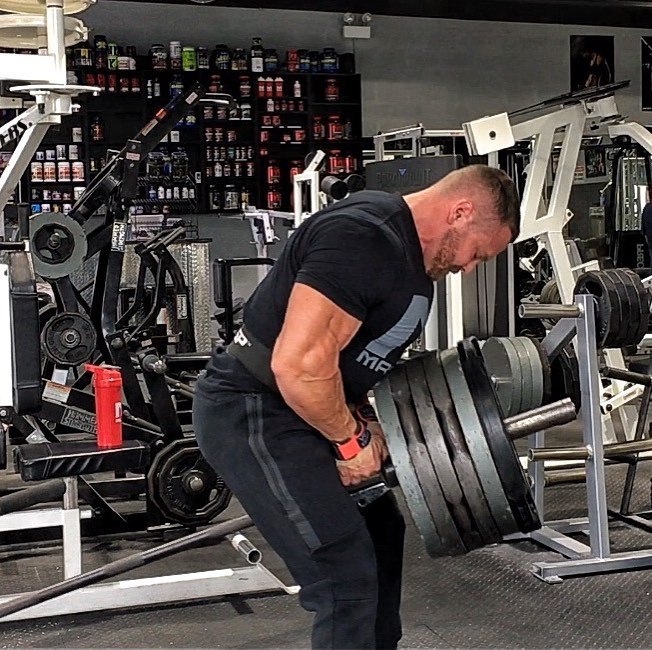 Nutrition
Macronutrient Balance
Marc's diet revolves around a high fat and protein intake; consuming carbs exclusively from complex sources such as potatoes and oats.
However, when he wants to stay lean or lose fat, he'll decrease his fat intake, so his overall macronutrient ratio will look like this; 300-500g protein, 800-1k grams of carbs, and 20-60 grams of fats.
Regardless of whether he's cutting or bulking, Marc will always consume a lot of vegetables, and sometimes fruits. He says those are rich in fiber and various micronutrients.
Healthy Fats
Marc usually consumes around 3-4 grams of DHA/EPA Omega-3 fatty acids a day. He gets this amount from fish, and omega-3 enriched eggs.
Marc believes good fats, such as monosaturated and polyunsaturated, are essential for heart, muscle, and brain health, and should not be avoided.
Marc's 175-200 lbs Meal Plan
This is a meal plan Marc recommends for males who weigh between 175-200 lbs;
1st Meal – 3 Whole DHA Eggs 7 egg whites, 4 slices Ezekiel Bread
2nd Meal – 2 scoops complex carb and protein supplement, 0.5Tbsp macadamia nut oil, ¾ cup oatmeal (measured uncooked), 99g Blueberries
3rd Meal – 6oz Chicken (cooked), 30g Natural Peanut Butter or 1Tbsp Macadamia Nut Oil Broccoli
4th Meal – 2 scoops complex carb and protein supplement, 0.5Tbsp macadamia nut oil or 30g Natural Peanut Butter or 15g fat from unsweetened coconut flakes, 99g blueberries
5th Meal – 6oz lean beef/Steak or Wild Salmon, Asparagus, 8oz Sweet Potato
6th Meal Bedtime – 3 Whole DHA Eggs, 7 egg whites, Broccoli or Repeat Meal 2 Without Oatmeal
Supplements for Muscle Mass and Fat Loss
Creatine
BCAAs
Beta Alanine
Fish Oil
Vitamin D3
Fat Burner (when cutting)
Whey Protein
Greens
Multivitamin
Probiotic or Digestive Enzymes
---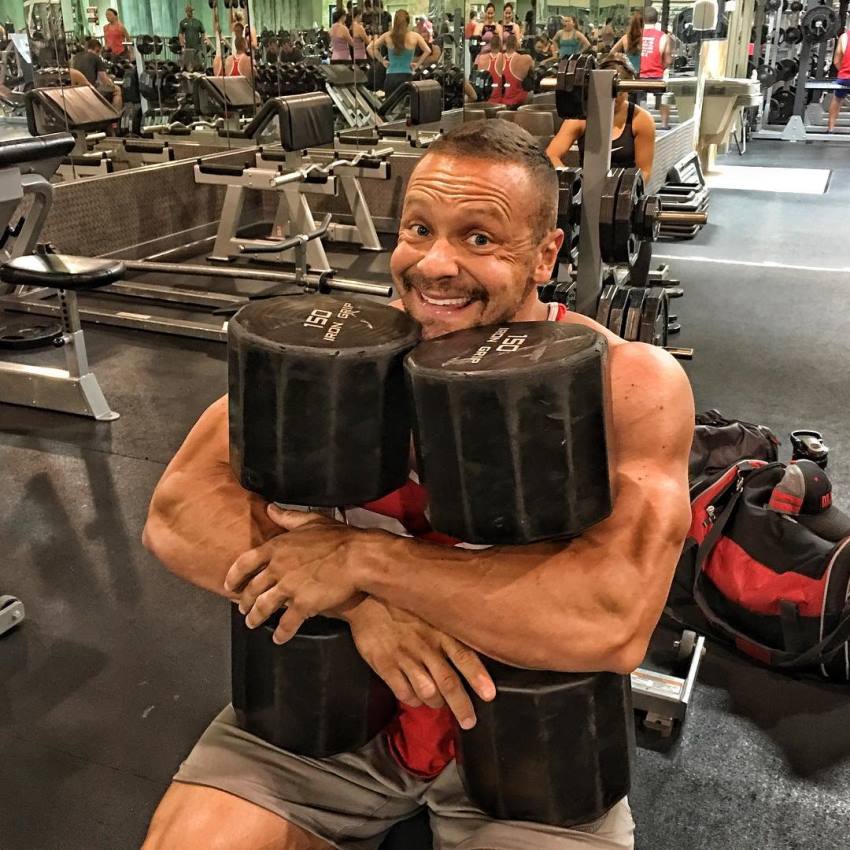 Idols and Influences
Marc's number one idol in life is his wife. Other influences include Chad Vordemeche, the owner of a popular fitness company. Eric Hillman, whom Marc believes revolutionized supplement distribution.
Joe Weider, the father of bodybuilding. And lastly, Jim Stoppani, a fitness expert – Marc says Jim is the most influential man he knows.
---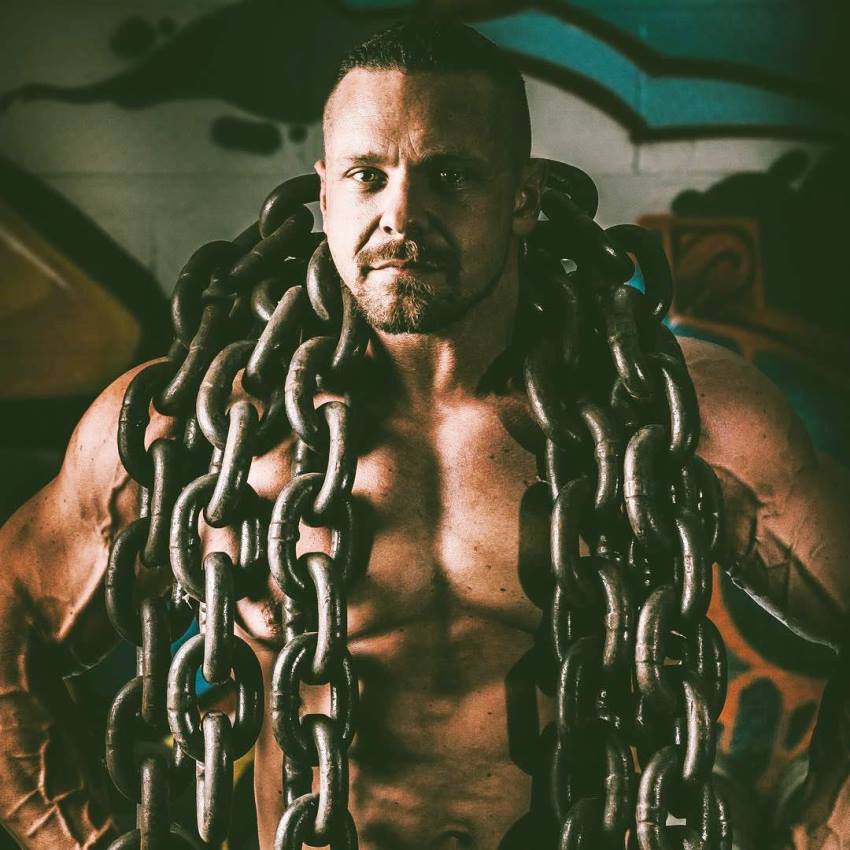 "The best day of the week is Monday, because that's the day you know that all of the work you put into your body and your business puts you two days ahead of your competition who took the weekend off. Monday is not the beginning of the work week, it is the continuation of your daily quest for dominance."
What we can learn from Marc Lobliner
Marc Lobliner has shown us that there is no obstacle in life that you can't overcome. Marc had gone through some extremely difficult periods in his life; witnessing his father die from an unhealthy diet, and also, being bullied in school.
He pushed through these adversities, and eventually, came out on top in business, fitness, and life.
If you are going through a difficult patch in your life at the moment, remember that you can always turn your situation around – even if it seems like there's little hope.
By having such mindset, you can overcome anything that life throws at you, and become your greatest version – just like Marc Lobliner.