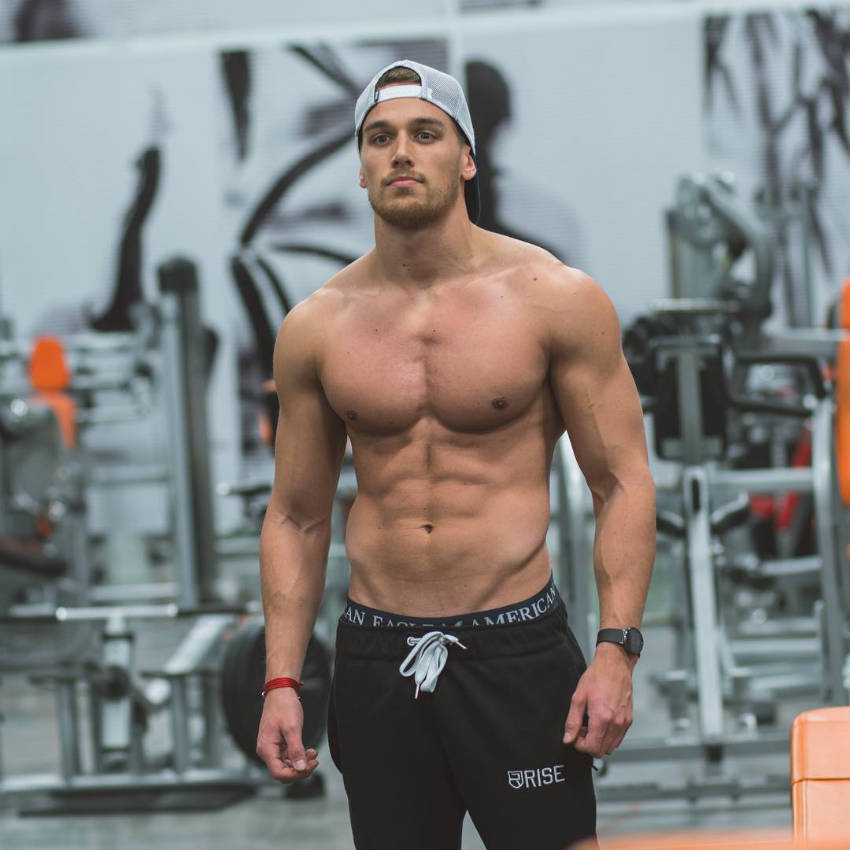 Marc Fitt
Fitness Model, Entrepeneur
Marc Fitt is a Canadian fitness model and entrepreneur. Residing in Montreal, Quebec for a greater part of his life, Marc has succeeded in creating himself as a larger-than-life persona in the fitness industry.
He;s earned multiple supplement endorsements at an early age through creating his own awareness online.
A passionate and dedicated motivator to his fans, Marc continually attempts to set the bar ever higher when communicating with his audience.
Boasting large amounts of views on his online training/motivational videos, Marc is also the CEO of his own apparel company, and also works hard to help charitable organizations. This is his story:
---

Athlete Statistics
Full Name: Marc Fitt
Weight
Height
Year of Birth
Nationality
175 - 185lbs (79.4 - 83.9kg)
5'10" (177.5cm)
1990
Canadian
Profession
Era
Fitness Model, Entrepeneur
2010
| | |
| --- | --- |
| Weight | 175 - 185lbs (79.4 - 83.9kg) |
| Height | 5'10" (177.5cm) |
| Year of Birth | 1990 |
| Nationality | Canadian |
| Profession | Fitness Model, Entrepeneur |
| Era | 2010 |
---

Accomplishments
Achieving multiple nutrition scholarships, Marc quickly established himself as"one to watch" from the outset. Marc is unique compared to other fitness models, as he developed every successful venture by himself creating his own awareness.
This includes his exposure, his audience, and his philosophy towards exercise – all created completely from scratch. Marc now owns an apparel company, a successful workout guide plan, and is consistently booked for modelling contracts – he's a true testament to "hard work pays off." 
---

Biography
Early Life
Born September 10th 1090, and raised in Montreal, Marc was never a real fan of exercise or keeping active early on, he only started going to the gym in his early teen to improve his confidence among his peers.
From the first session, he was hooked, and unknown to Marc, he realized he had a natural talent for training, and pushing himself to achieve the best. Realizing he had more potential to go further, MArc went on to look for a career that would fit his personality.
Joining The Police Academy
At the age of 20, Marc joined the police academy, and hoped to make a place within the SWAT team. In order to give his best to the academy, Marc trained for endurance and strength to help him withstand the grueling training ahead, and when he started out, he was already in good shape at 15% bodyfat.
As he slowly but surely achieved his fitness goals, he drew the of attention of his peers, who often asked him, how he managed to achieve so much, and so quickly. Marc said he had no special secret that set him aside from the others, but he did say; hard work and never missing workouts, was his philosophy to achieving his incredible strength and physique.
Moving Into Fitness
Marc soon realized that he had researched fitness and weight training noticeably more than his peers, so he decided to start sharing his knowledge with everyone online. Marc said he enjoyed this much more than the grueling hours he was putting into his police education. Marc, at this point, realized he preferred the immediate satisfaction of helping someone with their fitness goals over anything else, which lead him to reconsider his career path.
"Always be yourself, express yourself, have faith in yourself, follow your instinct, and achieve everything you want."
Marc dropped out of the academy shortly after, as he found himself constantly thinking about his fitness goals and how to achieve them, he slowly came to understand this was something he was made to do. Marc said it didn't feel like work, so he decided to leave the Police Academy behind, and with that, he started looking into a life of fitness.
To get his name out there, Marc created a blog about his fitness journey, which quickly became successful, and in addition to managing his own website, Marc worked as a security guard, and continued on his path towards creating his ultimate physique.
---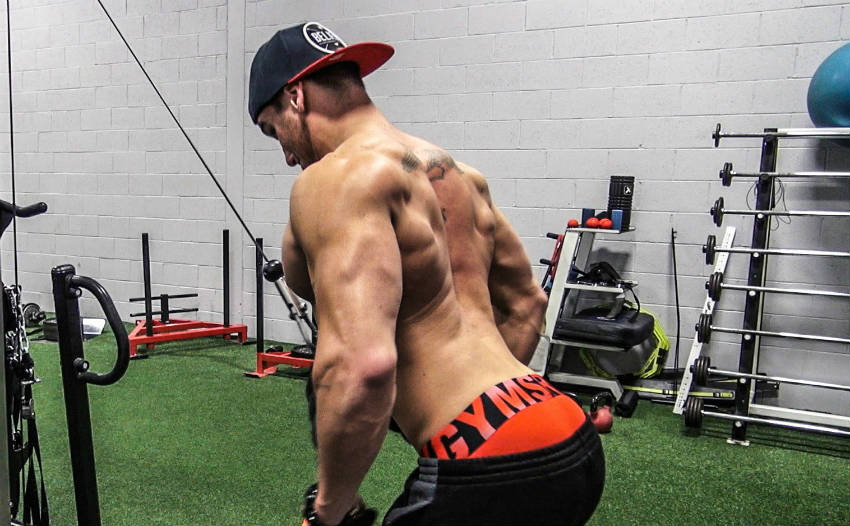 ---
Hard Work Pays Off
After several years of working hard to build a strong and healthy physique, Marc has also managed to get his name out there to the world. He's managed to grow an incredibly strong fan-base on his social media accounts, and he's constantly improving his own business as a personal trainer, sponsor, and inspiration to people everywhere that wish to emulate his path into fitness.
---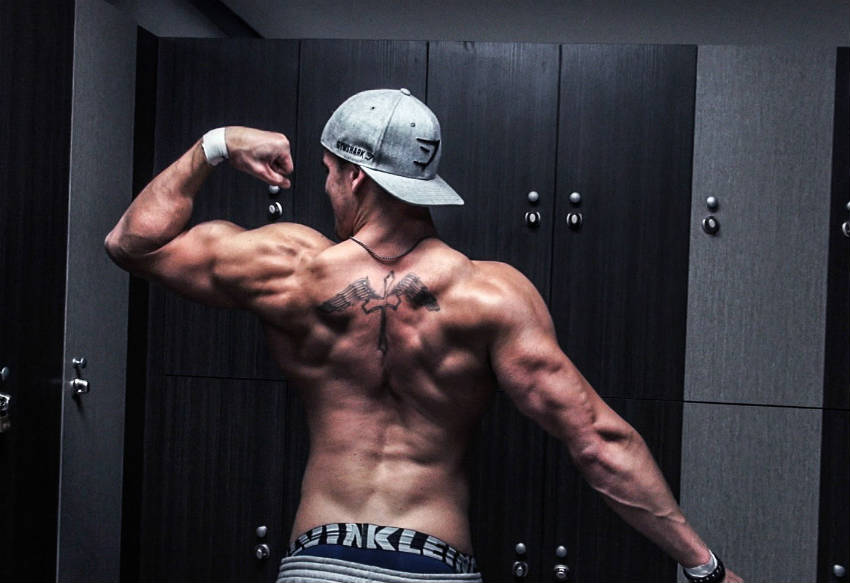 Training
Marc says he prefers working out 6 days a week, as he gets the best results by giving his muscles enough time to fully recover before the next gym session. He makes sure to hit all angles and every major muscle groups, including isolation exercises. His workouts generally last around 90 minutes to two hours.
Marc doesn't have a set workout regime, instead he prefers a flexible, weekly program that changes. This helps him focus on his weak spots, as well as keeping himself in optimum condition for any fitness modelling contracts he may be involved in.
Marc likes to focus on using high volume training, while keeping his rest intervals relatively low around 45, to 90 seconds to stimulate as much growth as possible, along with helping to create the EPOC (Excess post-exercise oxygen consumption) effect.
Marc's Split
Monday – Quads
Tuesday – Chest
Wednesday – Back
Thursday – Hamstrings
Friday – Shoulders
Saturday – Biceps & Triceps
Sunday – Rest
Marc's Top 3 Exercises
Incline Dumbbell Press
Barbell Curls
Dumbbell Arnold Press
Cardio
Cardio is a rare thing for Marc, instead, he prefers doing high repetitions to give him the endurance training his body needs. He's praised sprint interval training for cutting, as he finds that it helps him burn calories much easier than standard steady state cardio.
---

Nutrition
Balanced Diet
Following the same philosophy he applies to his workout routine, Marc pays close attention to his nutrition, and he's able to change it quickly depending on his goals for that month, but on the whole, he sticks to a low carbohydrate diet, and high protein foods, with roughly 2-3 hours between each meal daily.
A standard meal for Marc would be an olive salad that contains chicken and a lot of vegetables. For a cheat meal, Marc says he'll eat "3 whole wheat crepes with lots of fruit on it. It is important for me to have my cheat meal in the morning (3 hours before my workout) That way, I can make sure I burn this cheat meal during the day."
Marc's Diet
Meal 1:
1 Banana,
60g Rolled Oats
8 Egg Whites
1 scoop whey protein
2 multivitamins
2 omega-3 tablets
1 vitamin b tablet
5g of glutamine
Meal 2:
1 apple
10 almonds
2 scoops whey protein
1 chicken breast
Meal 3:
2 chicken breast
1 cup green vegetables
2 multi-vitamins
2 omega-3 tablets
Meal 4:
1 scoop whey protein
60g of oats
15g raw honey
Meal 5:
1/2 scoop preworkout
15g of BCAA
Meal 6:
2 scoops whey protein
60g dextrose (simple sugars)
5g creatine
5g glutamine
5g BCAA
Meal 7:
1.5 chicken breast
1 cup green vegetables
2 omega-3 tablets
Meal 8:
4 egg whites
30g casein protein
5g of glutamine
3 caps of ZMA
---

Idols and Influences
When Marc began his interest in fitness, he became obsessed with reading biographies of great bodybuilders such as Arnold Schwarzenegger, Dorian Yates and Phil Heath.
Even though he never planned to begin bodybuilding competitively, he felt it necessary to learn from the others around him. His favorite quote, by Michael Jackson is "If you want to be greater then learn from the greats," which Marc keeps printed and close to him at all times.
---

What we can learn from Marc Fitt
Marc is a highly energetic and passionate individual who entertains his audience by showing a genuine care for his fans. He doesn't take anything he does too seriously, which is shown through his humorous social media posts.
A testament to what can be achieved when you start from the bottom with integrity, Marc's slow and handcrafted rise to building his company from scratch has resulted in him becoming one of the most recognized fitness models online.
He is an inspiration to many people wants to achieve results through hard work and dedication. Marc's lifting philosophy has provided him with the ability to give anything a go, to take risks, and to keep trying every day.
Marc is a true example of fitness being a platform to achieve greatness in all aspects of life. With the right attitude, and mindset as Marc, you too can make your goals into a reality.