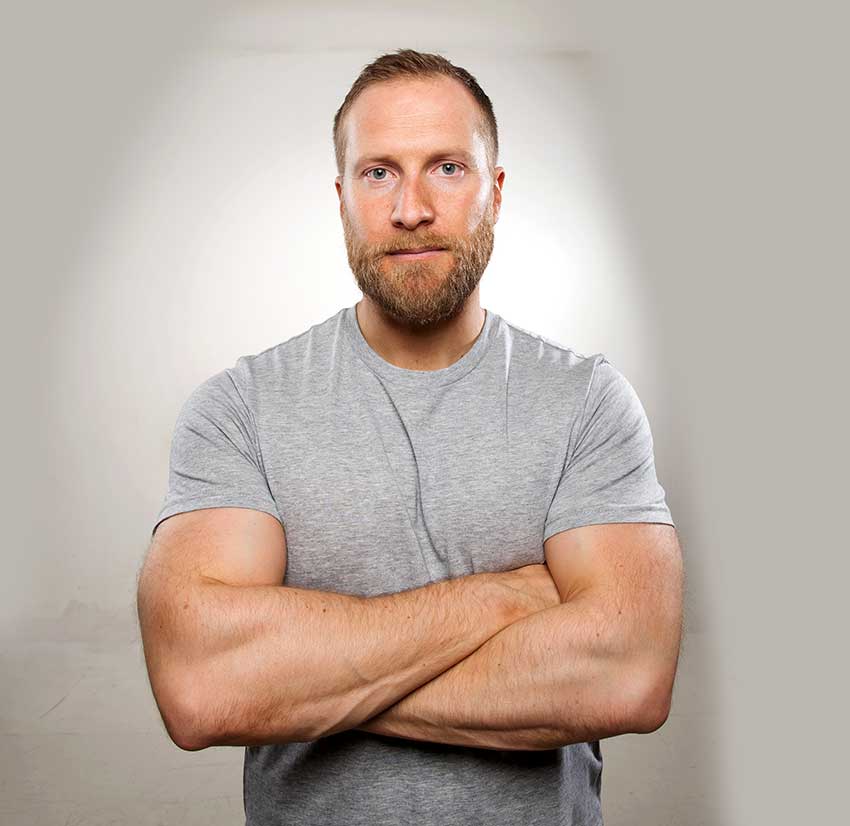 Lee Bell
Lee Bell is a lecturer, writer, personal trainer, and expert in sports science, biomechanics, and physiology. He's become known for successfully guiding 'top-level' fitness instructors on how to improve their training methods. Along with delivering classes, and skilled training sessions inside and outside of Higher Education. 
Before Lee burst onto the fitness scene as an expert lecturer, he worked with clients as a personal trainer – this is where his love for helping others developed. After 5 years of closely working 'one-on-one' with individuals, Lee had the urge to expand his reach. That's when he went 'one step further' to receive his Masters in Sports Science.
After gaining his Masters Degree, he's gone on to teach thousands of students, other personal trainers, and work within businesses throughout the UK and overseas. His efforts within the industry has cemented his name as one of the most recognized, and well respected personal training lecturers from his home country.
With a growing fan-base in sports education, Lee is on the rise year-after-year, gaining more knowledge along the way – helping everyone 'sports-minded' in the process.
---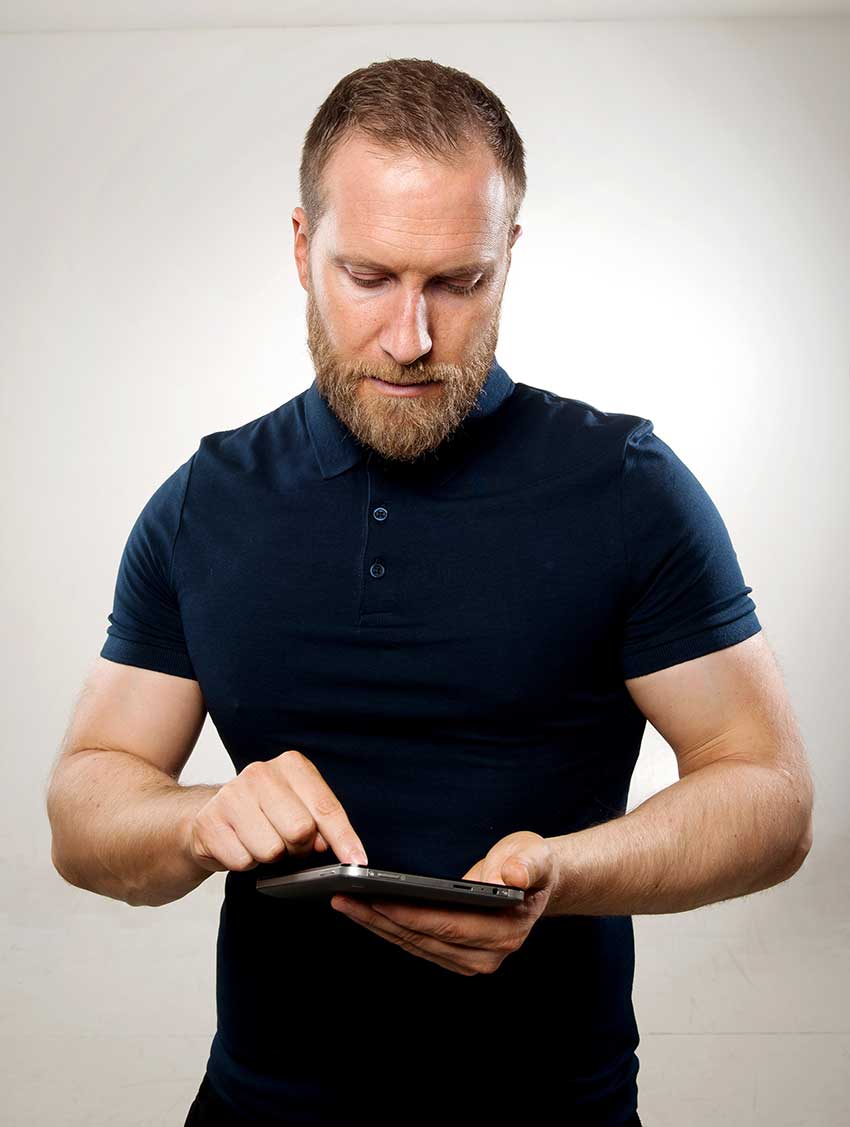 Athlete Statistics
Full Name: Lee Bell
Weight
Height
Nationality
Era
215 - 225lbs (93.0 - 102.1kg)
5'11" (180cm)
British
2000, 2010
| | |
| --- | --- |
| Weight | 215 - 225lbs (93.0 - 102.1kg) |
| Height | 5'11" (180cm) |
| Nationality | British |
| Era | 2000, 2010 |
---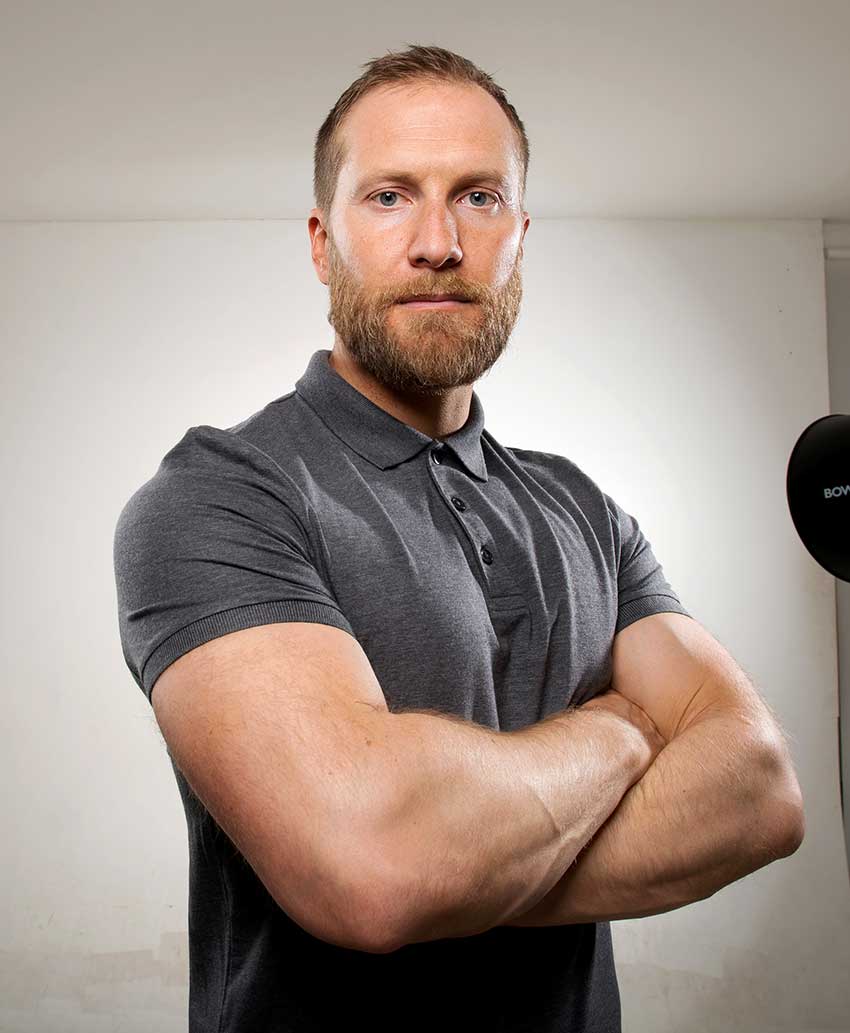 Accomplishments
Work Achievements
Personal Trainer
University Lecturer
Writer
Company Adviser
---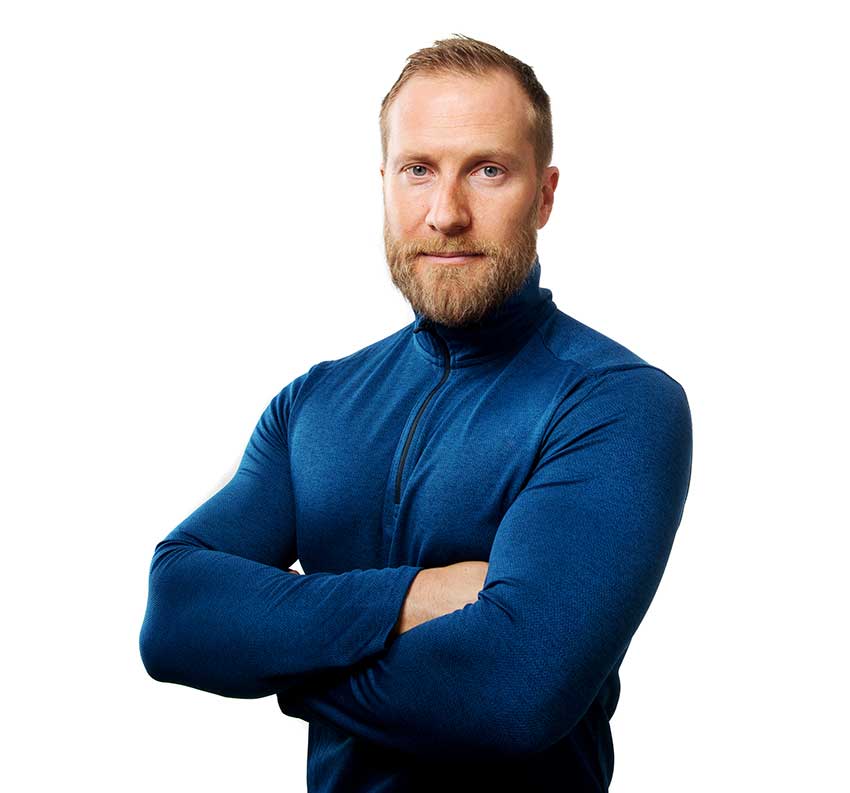 'Lee Bell – personal trainer of all personal trainers'
Biography
Early Years
From Sheffield, United kingdom, Lee Bell has been involved within sports one way or another throughout his entire life. From taking part in soccer as a child, to becoming a personal trainer, and in later years, a university lecturer.
Since his early beginnings within the sporting community, Lee has gone onto play an important role in fitness education for more than a decade. Excelling in biomechanics and physiology above all. Before all of this could happened, Lee had to work his way from the ground up. 
At the start of his career as a personal trainer in 2003, Lee's passion, and experience for working with others began to develop; "After completing my undergraduates degree in sports studies in 2003, I got my first gym instructor job, and subsequently trained to be a personal trainer and exercise referral instructor." – Lee Bell
After 5 years of helping individual clients from all over the country, Lee's interest for health and fitness grew, and with it, a desire to offer more in the wider-world of fitness.
"I worked as a personal trainer for around 5 years, and whilst I loved every minute of it, I quickly realized that I was developing a passion for the more underpinning aspects of exercise – physiology and biomechanics. Of course, this isn't something your average client is interested in so I decided that education would suit me better and made the decision to purse a more academic rout into teaching."
Becoming An Academic
Upon proving his abilities as a personal trainer, Lee moved forward to become 'the personal trainer of personal trainers'. This all started with a desire to teach students as opposed to train clients.
In order for him to do this, Lee had to step back into the classroom to further develop his knowledge. After 3 years of hard work, Lee obtained his BSc (Hons) PGCE, and MSc qualifications. 
Upon receiving these qualifications, Lee's career 'took-off'. He's since worked in higher education, written for 'high profile' health & fitness magazines and scientific journals. He's also advised companies on the best working practices to improve their efficiency and training methods. 
Throughout all of this, Lee Bell has dispelled numerous 'health' myths and 'fads' within the industry – providing 'real-world scientific advice' to thousands of readers, and clients.
Elite Performance Training
Apart from promoting and delivering courses throughout universities, Lee also speaks at corporate events, discussing the importance of strength training and sports as a whole. Added to this, he's also an aggressive and results football coach. Hoping for success with the children s team he coaches. 
He's given speeches on everything and anything to do with human physiology. From power and performance training, and gait optimization in spinal injuries – proving once more that he's a passionate individual when it comes to the health and care of individuals. 
Furthermore, Lee has also worked for two global fitness equipment suppliers – delivering Master Trainer Workshops overseas. This work has expanded to advisory boards, where he's helped to develop training facilities, assisting sports companies who are looking to make their mark within the fitness industry. 
---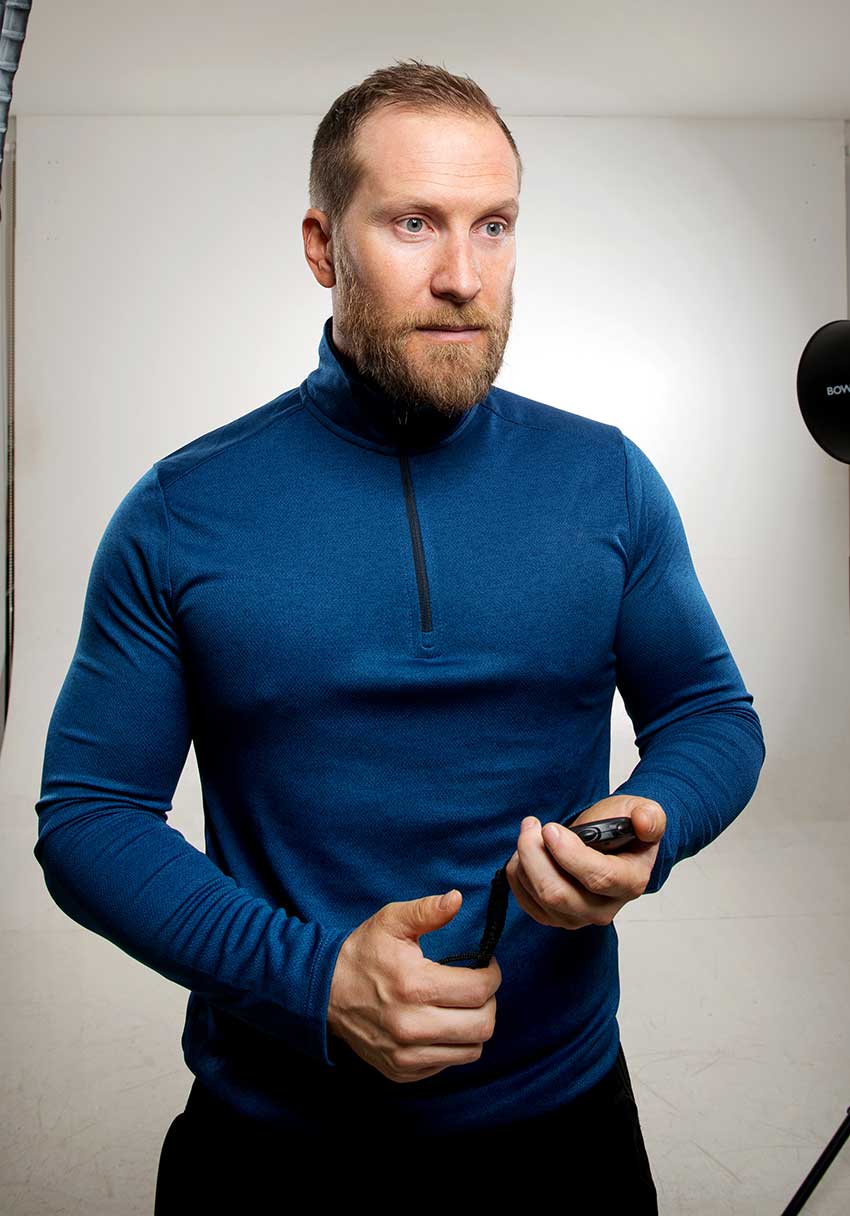 Training
Heavy Compound Exercises
Being a well-rounded expert, Lee knows the importance of variety when it comes to training. This includes for recovery purposes, or to increase strength and endurance for goal specific reasons.
One of Lee's favorite training protocols is; heavy compound exercises. Such as squats, bench press, and the deadlift.
These exercises pack more 'punch' when it comes to creating an anabolic response. They also increase protein synthesis, along with boosting testosterone levels naturally, something that is important for all men and women alike.
---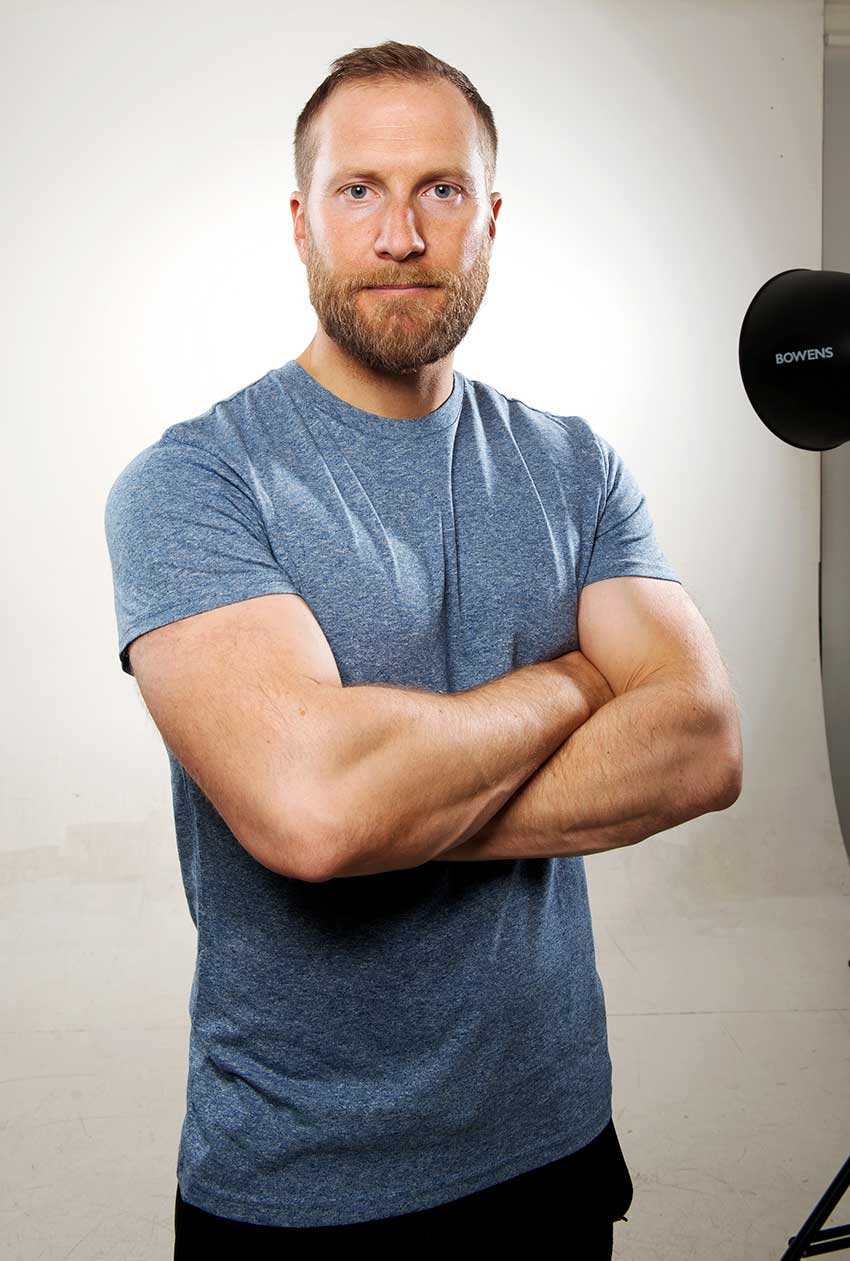 Nutrition
Lean Nutrition
It's clear to see Lee understands the importance of strength training, and functional movements. But he cruciallyu also understands the role of nutrition when it comes to performance and health.
In regards to Lee Bell's favorite nutrition plan, it consists of lean proteins. Such as chicken, beef steak, and egg whites. For his carbohydrates, Lee eats brown rice, sweet potato and other fibrous grains.
As for healthy fats, Lee makes sure to add in plenty of fish oils, olive oil, avocados, and peanut butter. This also includes the occasional high fat meat dish, to support hormonal health and recovery.
---

What we can learn from Lee Bell
Lee Bell has taught us that if you have a passion in life, you should grab it with both hands. Lee spent years perfecting his craft, aiding the public in performance, and physique based goals for over 5 years.
Upon realizing his desire to increase his knowledge, Lee embraced a career change. As a result, he went form personal trainer, to a leading lecturer in the UK. Assisting companies, and thousands of students in the process.
If you wish to make a change in your career, it may benefit you to think about Lee's story. By applying yourself in the same way Lee did, you too may be standing on the shoulders of giants.