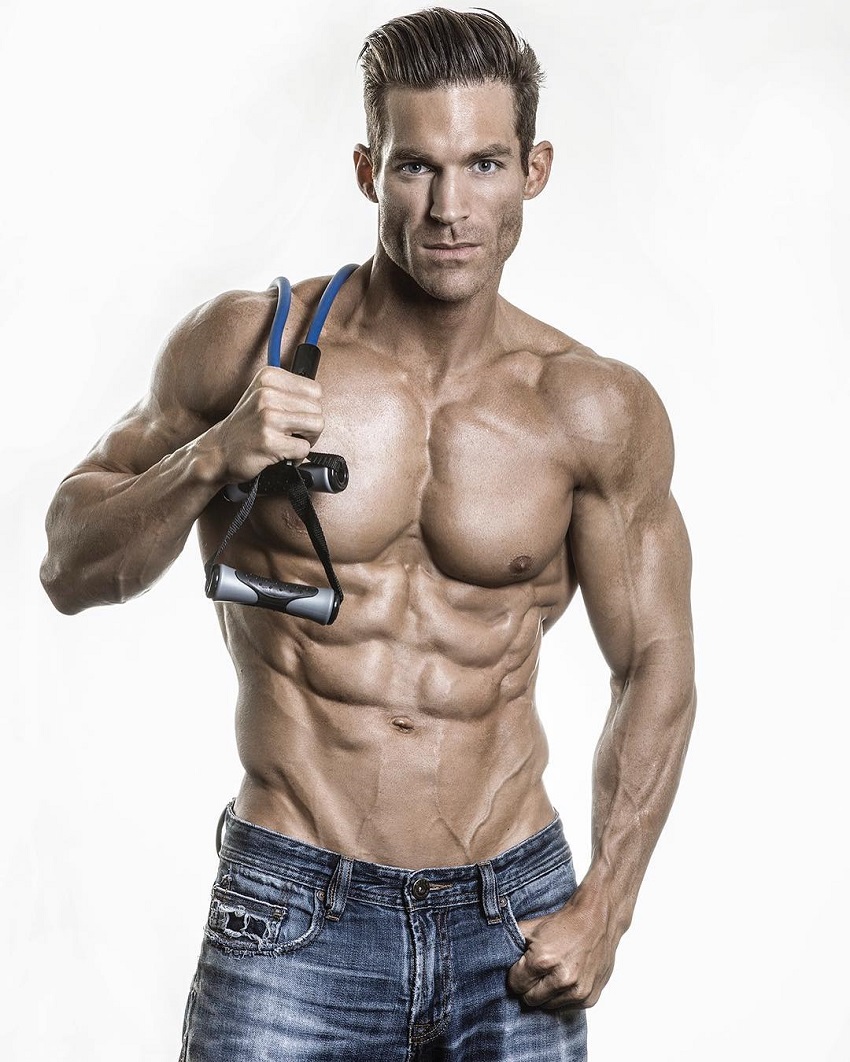 Kyle Clarke
Fitness Model, US Army Captain, Entrepreneur, Reality TV Star
Kyle Clarke is a renowned fitness cover model, Ex. US Army Captain, Actor, and sponsored athlete. He's graced over 50 magazine covers, he was in movies such as Transformers 3, and was even featured in video games. Because of his ripped physique, Kyle is an inspiration for fitness enthusiasts from all around the world.
However, Kyle wasn't always a model of strength like today. Growing up, he lacked the size and power to excel in sports such as basketball and soccer. In order to change this, he joined the gym and started following a strength workout program.
Over the course of several years, Tony greatly improved his physical strength and size. He also achieved great success in his academic pursuits, graduating with a Bachelors degree in Civil Engineering. This eventually led him to join the U.S. Army where he spent five years serving as the Captain and Senior Battalion Intelligence Officer.
Upon returning from the Army, Tony set new ambitions in his career. He started a personal training business, along with becoming a model for renowned fitness magazines. Keeping a fit physique and enjoying his new career as a fitness star, Kyle has since grown into a role model for people worldwide – this is his story:
---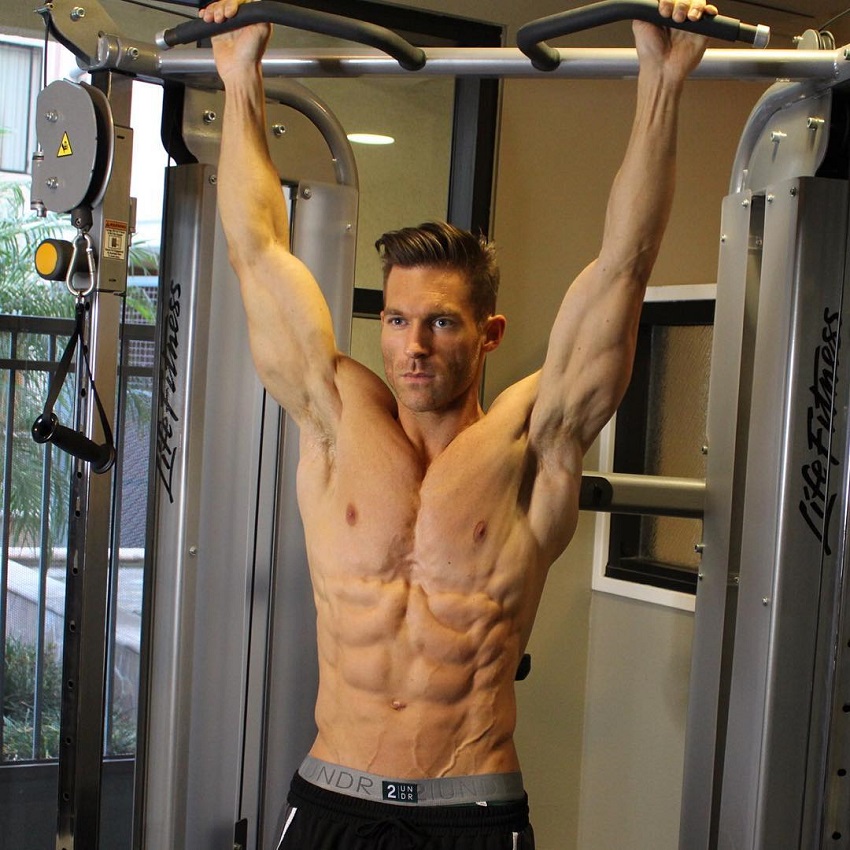 "It's never been about how big I can get. It's always been about how strong and lean without losing my agility. And every time I reach a new aesthetics best I take a break and then set out to improve on it."
Athlete Statistics
Full Name: Kyle Clarke
Weight
Height
Age
Date of Birth
175 - 185lbs (79.4 - 83.9kg)
5'11" (180cm)
41
April 14, 1982
Nationality
Profession
Era
American
Fitness Model, US Army Captain, Entrepreneur, Reality TV Star
2010, 2000
| | |
| --- | --- |
| Weight | 175 - 185lbs (79.4 - 83.9kg) |
| Height | 5'11" (180cm) |
| Age | 41 |
| Date of Birth | April 14, 1982 |
| Nationality | American |
| Profession | Fitness Model, US Army Captain, Entrepreneur, Reality TV Star |
| Era | 2010, 2000 |
---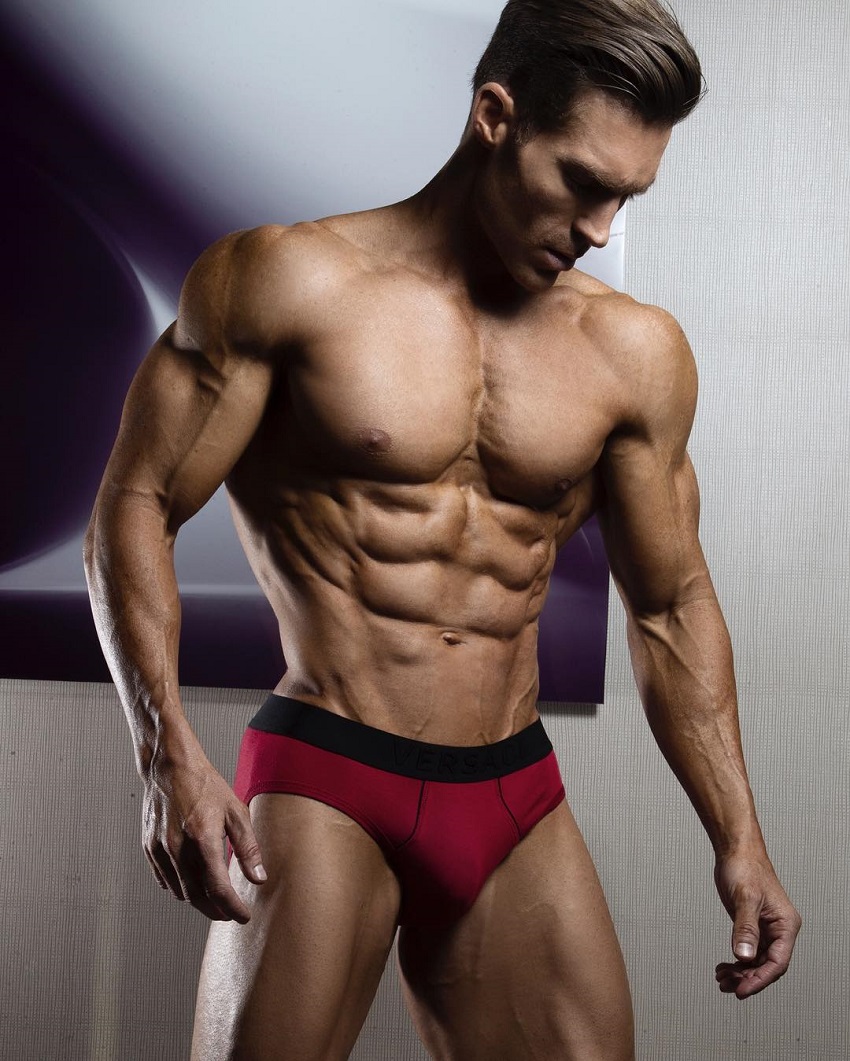 Accomplishments
Actor
Fitness Model
Entrepreneur
Ex. US Army Captain
---
"In this fast-paced world, it's very easy to never be satisfied and always want what you don't have. I have a list of over 100 things I'd like to accomplish attain or master but the older I get, the more I realize we should value our victories and appreciate what we have accomplished so far."
Biography
A Desire to Grow Stronger
Born and raised in Las Vegas Nevada, Kyle Clarke became involved in sports from an early age. He started skiing with his parents when he was only two years old. By the age of five, he started playing sports such as baseball, soccer, and basketball.
But due to his small frame, Kyle was usually the smallest kid in his soccer and basketball teams. This, in turn, prevented him from displaying his full potential in these sports.
In order to become more competitive, Kyle needed to grow and strength and size. To this end, he decided to join a gym and start training with weights.
Finding Love for Fitness
It wasn't long before Kyle found love for weightlifting. The progress he saw in the mirror fascinated him. His performances in sports also improved greatly.
However, by this point, Kyle's enthusiasm for sports was fading away. It was replaced by a new-found love for fitness, which only grew stronger as Kyle progressed in his physique.
---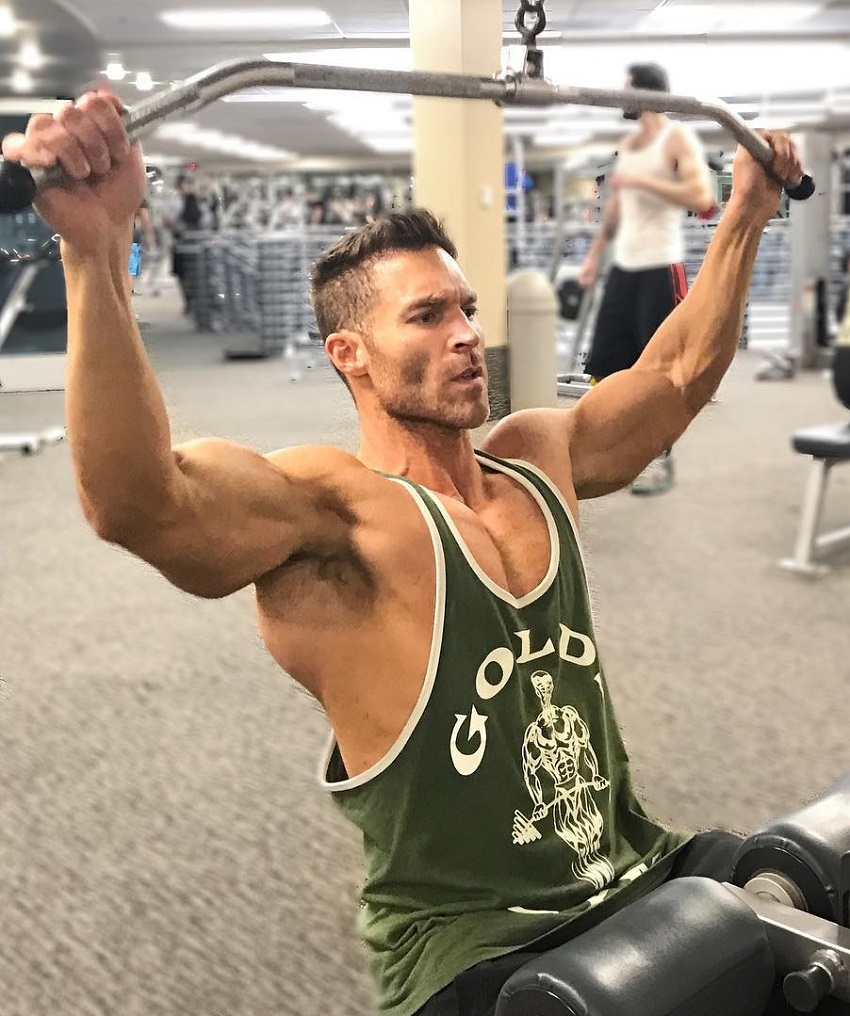 ---
Joining the U.S. Army
Upon his high school graduation, Kyle had two paths to choose – one was to continue pursuing his passion for fitness, and the other was to postpone it for a period of time and focus on academics instead. Ultimately, Kyle chose the latter.
He went on to graduate with a Bachelors degree in Civil Engineering, before joining the U.S. Army and serving his country as a Combat Engineer Officer.
During his service, which lasted for five years, Kyle was stationed in Georgia, California, Missouri, South Korea, and Washington. Taking on the role of the Captain, he served the military by helping other soldiers stay fit for fights.
"As a Captain in the Army, part of my job was to keep my Soldiers fit to fight. I took a leadership role by being a part of the Army, and it has stuck with me. I enjoy helping others and sharing my knowledge with motivated, like-minded individuals."
---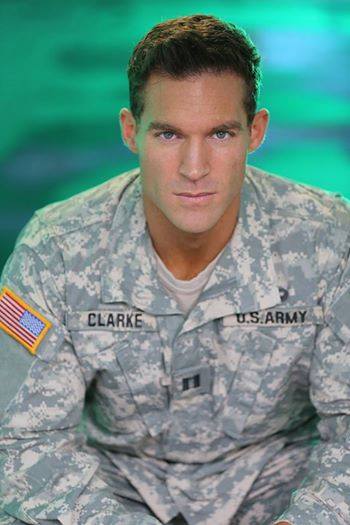 ---
Continuing With the Fitness Lifestyle
After returning from the military, Kyle continued from where he previously left off in fitness.
He joined a gym once again, alongside taking personal training courses to earn his PT certification.
A New Career
As Kyle's experience in fitness grew, so did his ambitions. After receiving his personal training licence, he moved to Los Angeles where he pursued new opportunities. Such as modeling and acting.
Over the years, he made all of his goals come true – becoming a fitness cover model, accomplished coach, and TV personality.
He's since been featured on some of the most prestigious fitness magazine covers, billboards, and even movies.
An ever-achiever, Kyle's goals for the future are to become a blockbuster movie star, as well as an inspiration for as many people as possible.
---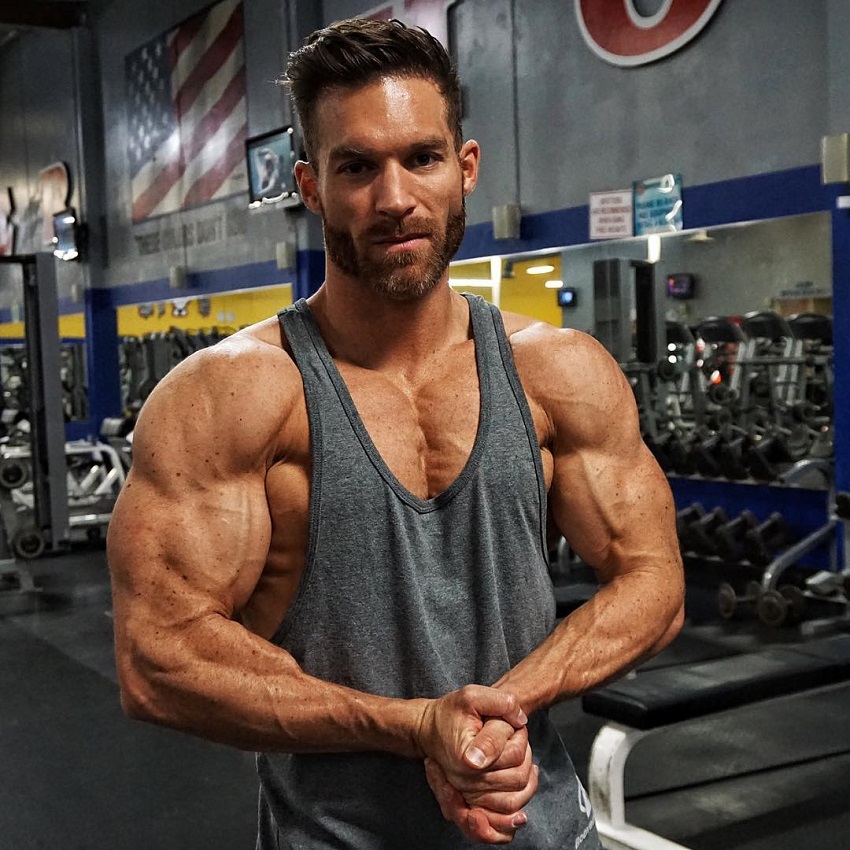 "The straight-arm pulldown is a great exercise that focuses on the upper back and mainly the lats. – I prefer to do them at the end of my workout and really squeeze my lats at the bottom of every rep. I do about 3 or 4 sets of 15 andI'mm more worried about the squeeze than the weight."
Training
Training for Movie Roles
Kyle trains hard every single day. He only rests when he feels he overdid it in the gym, or if he's injured. This way of training helps him to stay lean and ripped year-round – making his preparations for photo shoots and movies much easier.
"I train hard 365 days a year, so my body is already where I want it to be."
Here's a quick workout Kyle will do when preparing for a movie;
Deadlifts 100 reps
Squats 100 reps
Bench Presses 100 reps
Pull-Ups 100 reps
Leg Lifts 100 reps
Crunches 100 reps
Kyle will do as many sets as it takes to reach 100 reps, resting minimally in between each set.
---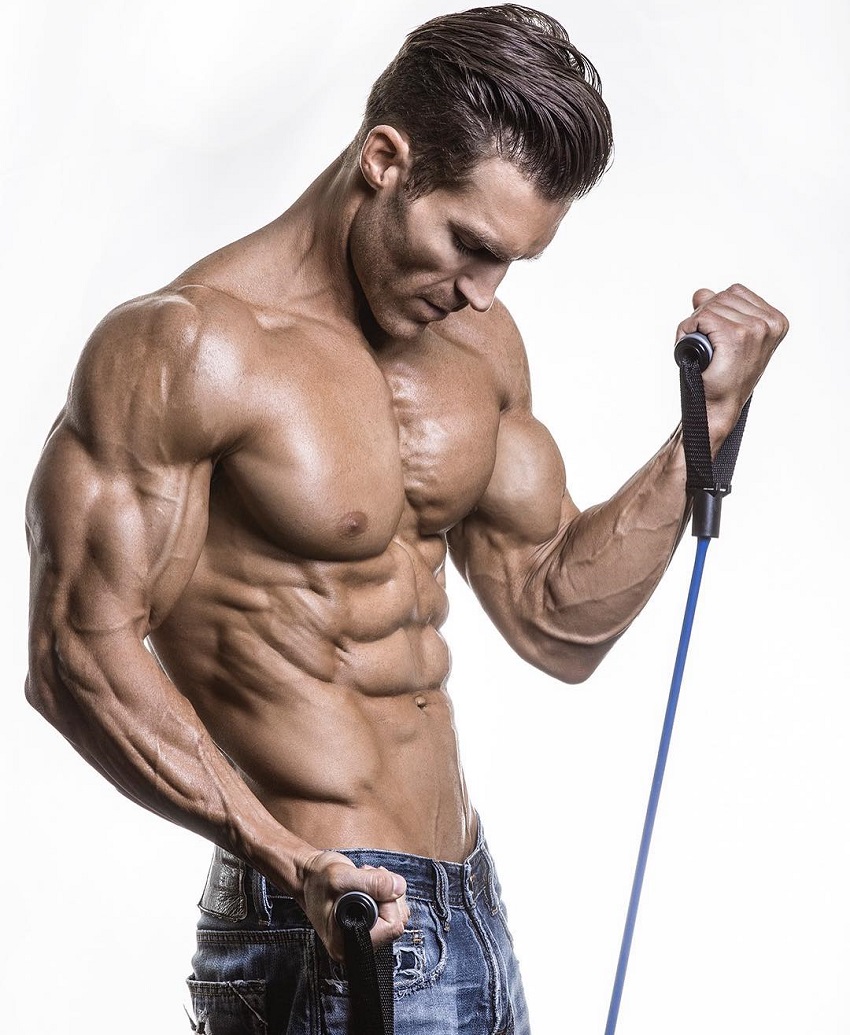 ---
Ab Workout
Hanging Leg Raises, 3 sets of 10 reps
Rope Crunches, 4 sets of 15 reps
Weighted Oblique Crunch, 4 sets of 15 reps
---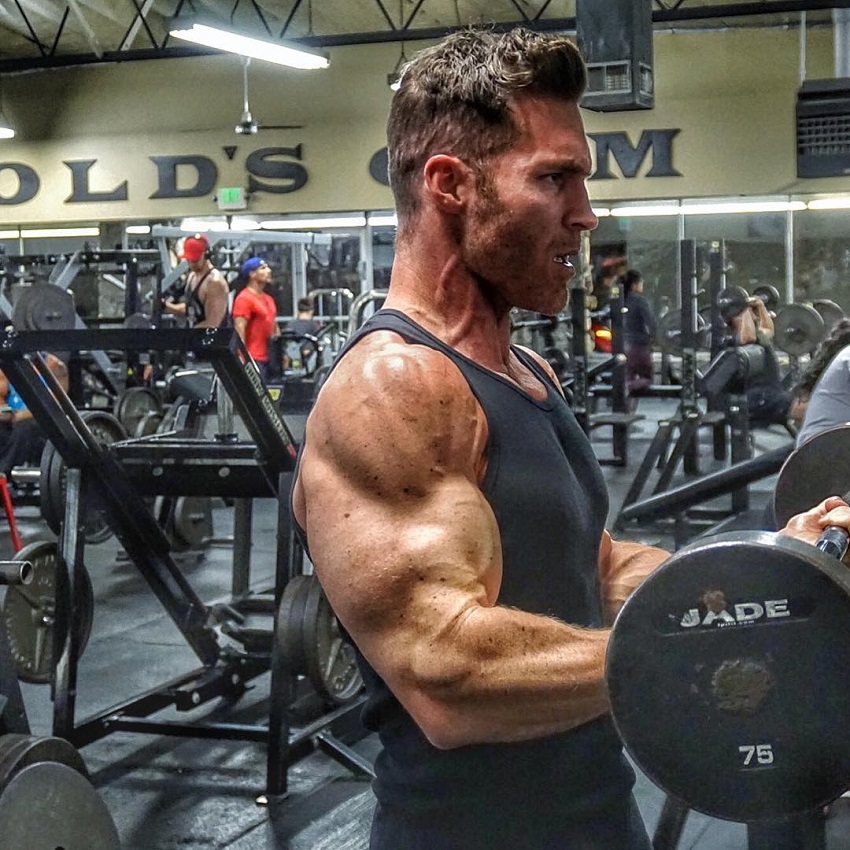 "Choose your thoughts carefully. Keep what brings you peace, release what brings you suffering."
Nutrition
Kyle eats six balanced meals per day. Each meal contains an optimal ratio of protein, healthy fats, and complex carbohydrates.
In addition to his whole food meals, Kyle also drinks two to three protein shakes. This makes it more convenient for him to reach his daily protein goal.
As a 'hard gainer,' Kyle has to eat many calories to keep his muscles big and strong. This also allows him to eat a cheat meal or two without worrying about gaining extra fat. As Kyle said; "For me to tip the scale at 190 would be close to impossible, takes all I got to stay at 185. I don't want to lose my abs, I want to stay shredded.
So I'm not just going to eat bad foods. But to eat so many good foods, it takes a lot of eating just to maintain my weight. I have a lot more cheat meals than most people would but it just because I know my body needs them. My body burns so many calories a day." – Kyle Clarke
Supplements in Kyle Clarke's Stack
BCAAs
Protein Powder
Pre-Workout
---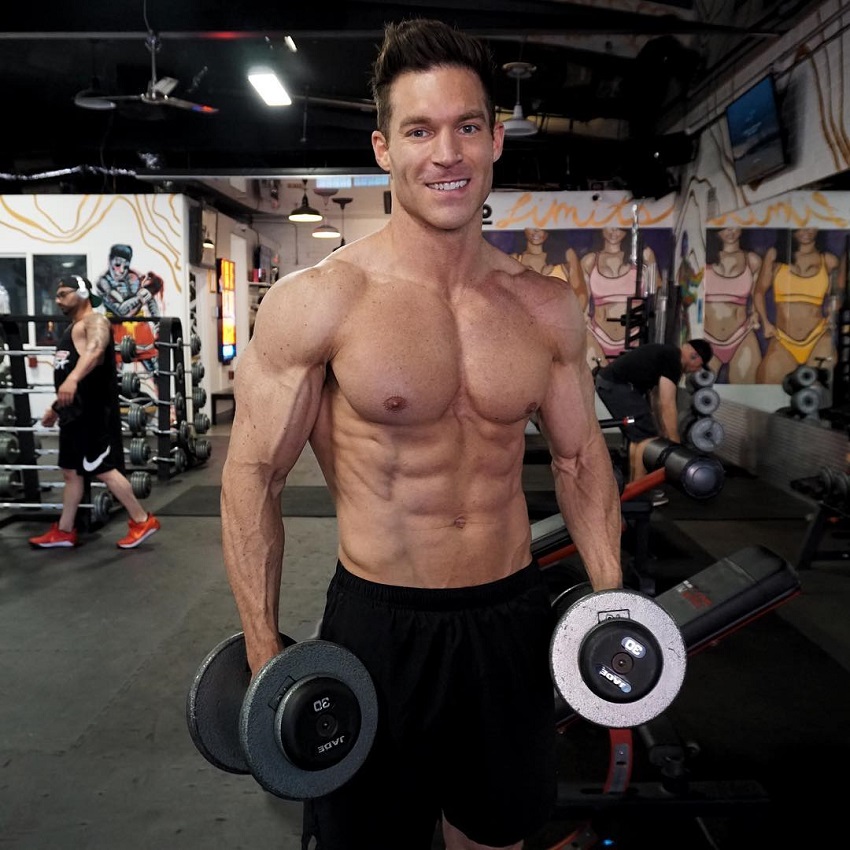 Idols and Influences
Kyle's motivation comes from setting new goals, overcoming obstacles, and reaching new levels of success in his career.
He also gets inspired by his father, who's a fitness cover model himself. Here's Kyle talking about his father; "One of the goals I set was to get my hero and mentor (my dad) published in a national magazine.
6 months later, my father and I were on the cover of this magazine! This was revolutionary to the fitness industry, and has inspired to get back into shape and realize it's never too late to set a fitness goal."
---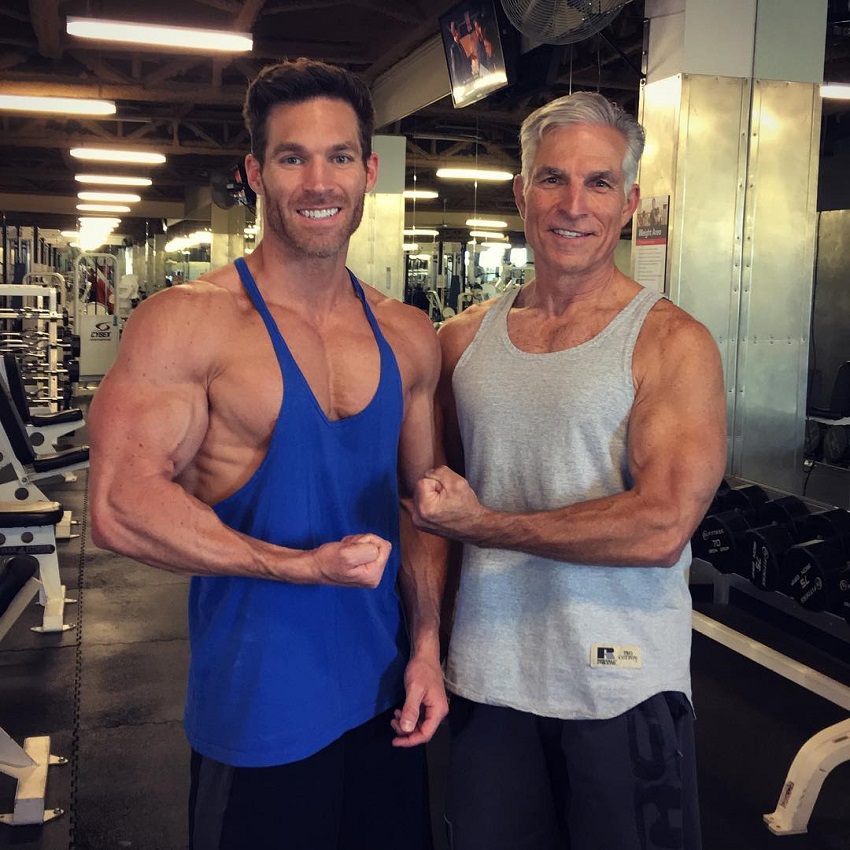 Kyle Clarke posing with his father.
---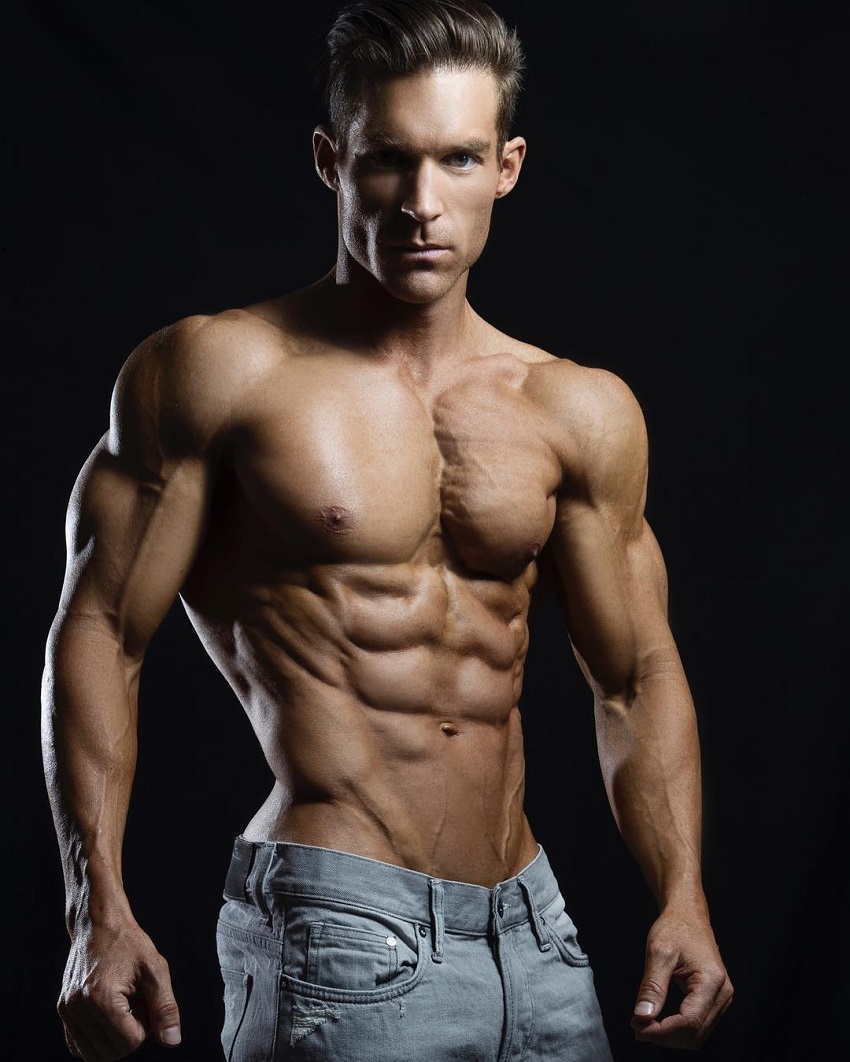 What we can learn from Kyle Clarke
Kyle Clarke has taught us that reaching big goals requires a lot of discipline. Kyle learned this the hard way, spending five years serving in the military before coming into his own as a fitness icon and cover model.
Always keep your ambitions high and do what is necessary to see them through.