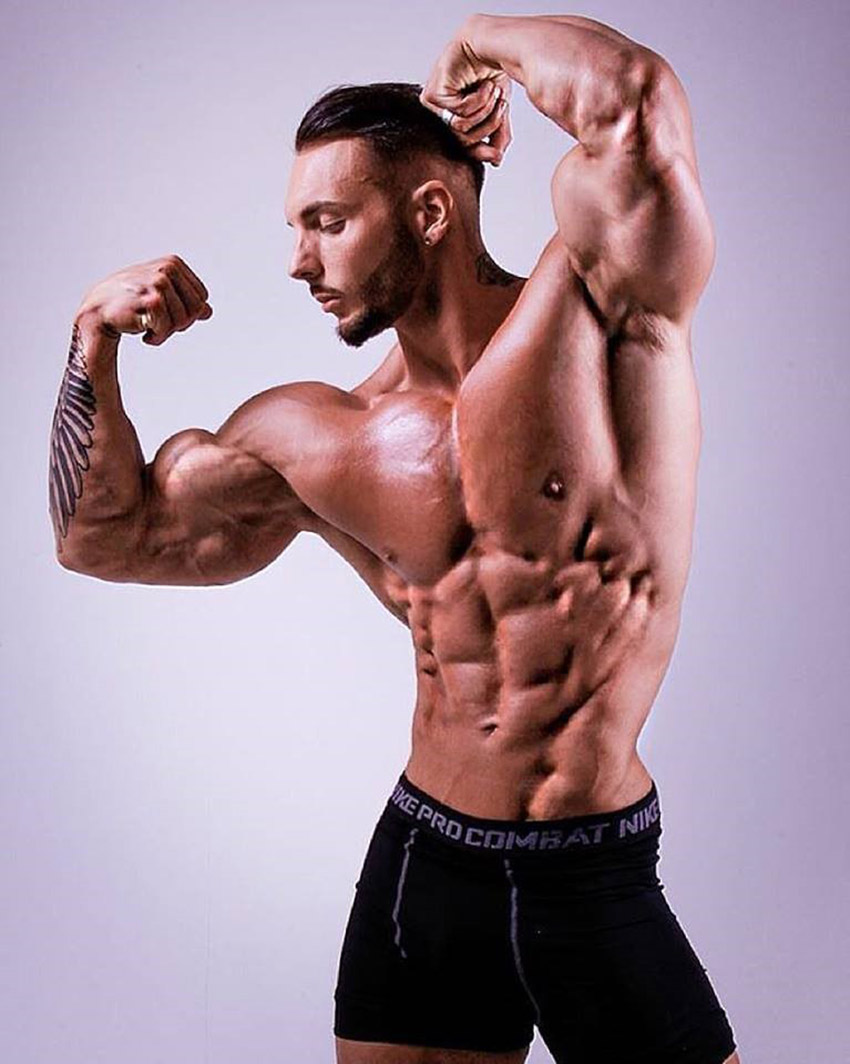 Kim Angel
Athlete & Coach
Kim Angel is a European athlete, bodybuilder, and Olympia competitor from Spain. He first started his journey into the fitness industry through competitive sports at school. However, Kim's life took a dramatic turn when his father passed away when he was only a child.
In his mid-teens, Kim discovered a love for break-dancing, which he pursued until he was 18. Around this age, Kim also stumbled upon gym-based strength training. Over time, Kim developed a passion for bodybuilding, so much so, it slowly developed into a full-time hobby.
At this point, Kim decided to put break-dancing on hold in order to dedicate himself to crafting his physique. Due to his competitive nature, Kim decided to enter the fierce world of bodybuilding.
Since taking the leap into bodybuilding, Kim has competed in prestigious shows. More specifically, the Muscular Physique Category, such as the Arnold Classic Europe, and the IFBB Amateur Olympia with a string of top 3 places to his name.

This is his journey:
---

"Muscular training is the best way to concentrate on myself, nobody can make the moves for me."
Athlete Statistics
Full Name: Kim Angel
Weight
Height
Year of Birth
Nationality
185 - 195lbs (83.9 - 88.5kg)
5'9" (175cm)
1992
Spanish
Profession
Era
Athlete & Coach
2010, 2000
| | |
| --- | --- |
| Weight | 185 - 195lbs (83.9 - 88.5kg) |
| Height | 5'9" (175cm) |
| Year of Birth | 1992 |
| Nationality | Spanish |
| Profession | Athlete & Coach |
| Era | 2010, 2000 |
---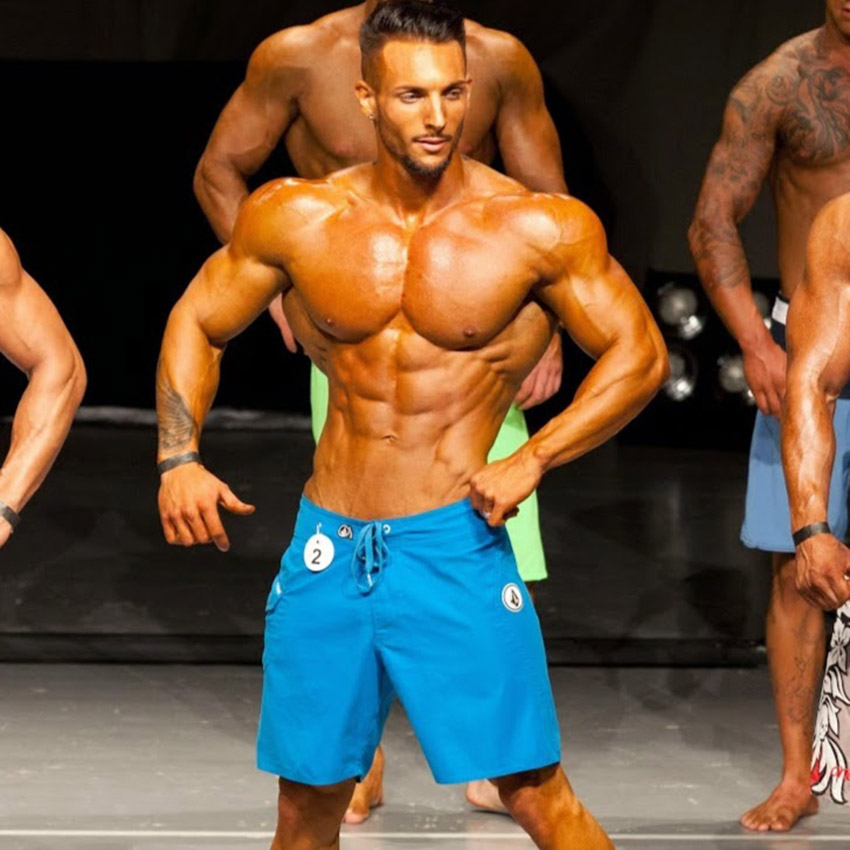 "Nobody can discourage me or bring me down. Nothing will stop me from reaching my dream."
Accomplishments
Competitions
2014 Olympia Amateur Malaga, 7th Place
2014 IFBB Swiss Championship, 3rd Place
2014 Swiss international Open, 2nd Place
2015 Olympia Amateur Liverpool
2015 Olympia Amateur Prague, 3rd Place
2015 Arnold Classic Europe, 3rd Place
2016 Arnold Classic Europe, Muscular Physique Champion 1st place
---

"I believe in my dream of becoming the best of myself."
Biography
A Competitive Athlete
Kim Angel was born in 1992 in Barcelona, Spain. From an early age, Kim developed a love for competitive sports such as track and field, and football. It wasn't until later on in life where Kim decided to focus on bodybuilding.
Losing His Father
When Kim was only a child, his father passed away.
On the day of his father's passing, Kim said he was faced with a choice; he could let the pain consume him or he could overcome it. Kim chose to overcome it. "The life I was given didn't give me any other option," said Kim.
Break Dancing
Kim threw himself into competitive sports at school which helped him cope and recover from the loss of his father. When Kim was 10 years old, he started to break dance.
This was his main passion until he turned 18 years old.
Kim had reached a very high level of competition but stopped competing at break dancing to focus on strength training. This is where his love for lifting weights and perfecting his physique was born.
Competing
After months of intense training Kim started competing in 2014, where he placed 7th at the Olympia Amateur in Malaga.
Later on, he went on to take place 3rd in the 2015 Arnold Classic Europe, and 1st in the 2016 Arnold Classic Europe, Muscular Physique category.
Finding Motivation
Kim always makes sure he keeps his eyes on his goals at all times. He says the reason for his success in the bodybuilding industry and sports as a child, was due to losing his father, and the strength that it gave him.
---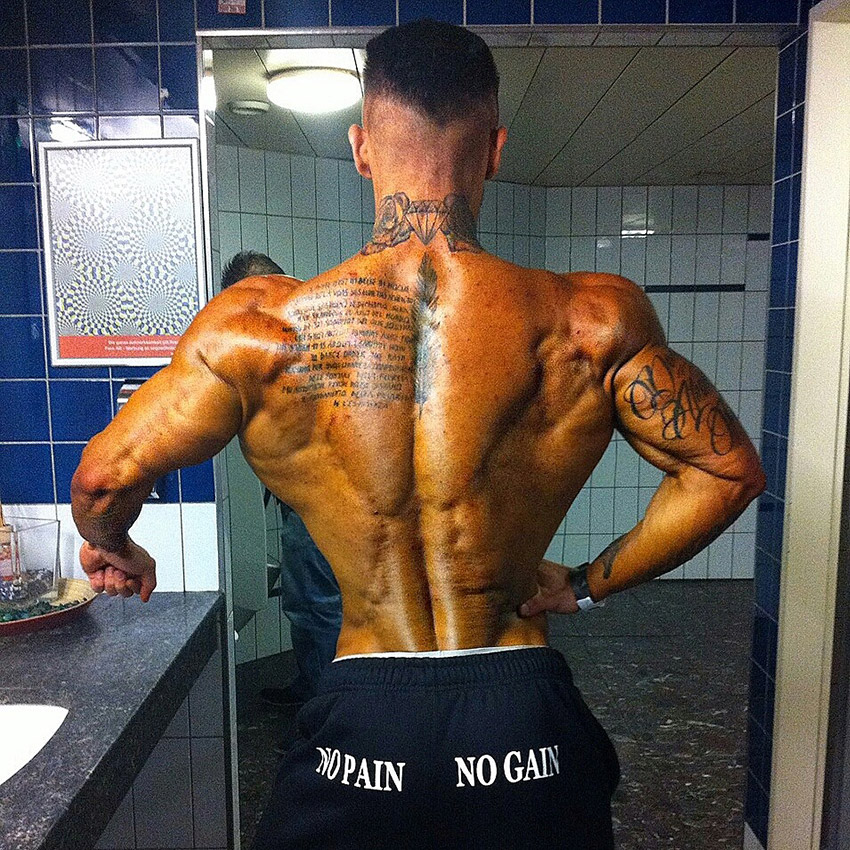 "I am very driven and had to stay positive, no matter what life threw at me."
Training
Kim likes to adopt a split training approach. He focuses on a separate body part each day. A typical training week for Kim looks like this:
Monday: Legs
Leg Extension 5 x 20-30
Squats 4 x 10-12
Leg Press 3 x 10-12
Lunges 3 x 10-12
Deadlifts 3 x 10-12
Leg Curls 3 x 12 (Triple Drop Sets)
Tuesday: Chest/Triceps
Incline Bench Press 4 x 10-12
Bench Press 4 x 15
Dumbbell Incline Fly 4 x 10-12
Decline Bench Press 3 x 10-12
Machine Fly 3 x 10-12
Single Arm Cable Extension 3 x 10-12
Straight Bar Pushdown 3 x 12 (Triple Drop Sets)
Wednesday: Abs
Hanging Leg Raises Twists 7 x 8-10
Cable Rope Crunch 4 x 8-10
Decline Bench Oblique Crunch 3 x 12-15
Ab Machine 3 x 10-12
Thursday: Back/Biceps
Lateral Pulldown 4 x 10-12
Straight Bar Pushdown 3 x 10-12
T-Bar Row 3 x 4-6
Dumbbell Row 3 x 12-15
Olympic EZ Bar Curls 3 x 6
Dumbbell Hammer Curl 3 x 10-12
Cable Bicep Curl 3 x 10-12
Friday: Shoulders
Lateral Raises 5 x 12
Dumbbell Shoulder Press 4 x 10-12
Front Raise 3 x 10-12
Smith Press 3 x 10-12
Rear Delt Raise 3 x 12
Smith Machine 3 x 10-12
Dumbbell Shrugs 3 x 10-12
Saturday: Cardio/Abs
HIIT Cardio Circuit
Hanging Leg Raise 5 x 15-20
Cable Rope Crunch 4 x 8-10
Decline Bench Oblique Crunch 3 x 25-30
Ab Machine 3 x 10-12
Sunday: Rest
Recovery
---

"Think about your muscle when you train it, squeeze and stretch it in every set."
Nutrition
Kim consumes 6 prepared meals every day. Each meal contains a lean protein source, his favorite being chicken breast and salmon. He gets most of his carbohydrates through oats and sweet potatoes.
Kim's Diet
Meal 1: 2 ½ ounces Oats and 10 ounces Egg Whites
Meal 2: 6 ounces Chicken Breast, 3 ½ ounces Sweet Potatoes
Meal 3: 6 ounces Red Meat, 3 ½ ounces Potatoes and 9 ounces Vegetables
Meal 4: 7 ounces Chicken Breast and 1 Tomato
Meal 5: 7 ounces Lean Fish and 9 ounces Mixed Vegetables
Meal 6: 3 ½ ounces Salmon and 10 ounces Egg Whites
Kim also takes supplements to fine-tune his physique. The supplements he uses include:
Glutamine
BCAA 4:1:1
Spirulina
Omega 3
Multivitamins
---

Idols and Influences
Kim's biggest motivation comes from his fans and the encouraging words he so often receives on social media. He is a self-motivated individual and draws on his strength from within which were cultivated from his life experiences.
"On our way to reach our goals, we dramatically increase our mental strength because we have to be perseverant, and believe in our capacity to change our physique." Kim Angel
---

"When we reach our goals, we know we are the one who made the effort to reach what I call 'success'."
What we can learn from Kim Angel
Kim is a huge believer in the importance of goal setting and has stated that '"t's really important for me to have new goals every day."  The sad loss of his father proved to be the defining moment in Kim's life, from which his positive mindset and drive to succeed developed.
Tough life experiences don't have to break you, they can make you stronger. Keep pushing forward and keep setting yourself new goals. Stay positive, believe in yourself, and continue on the road to self-improvement are all part of Kim's daily mantras.