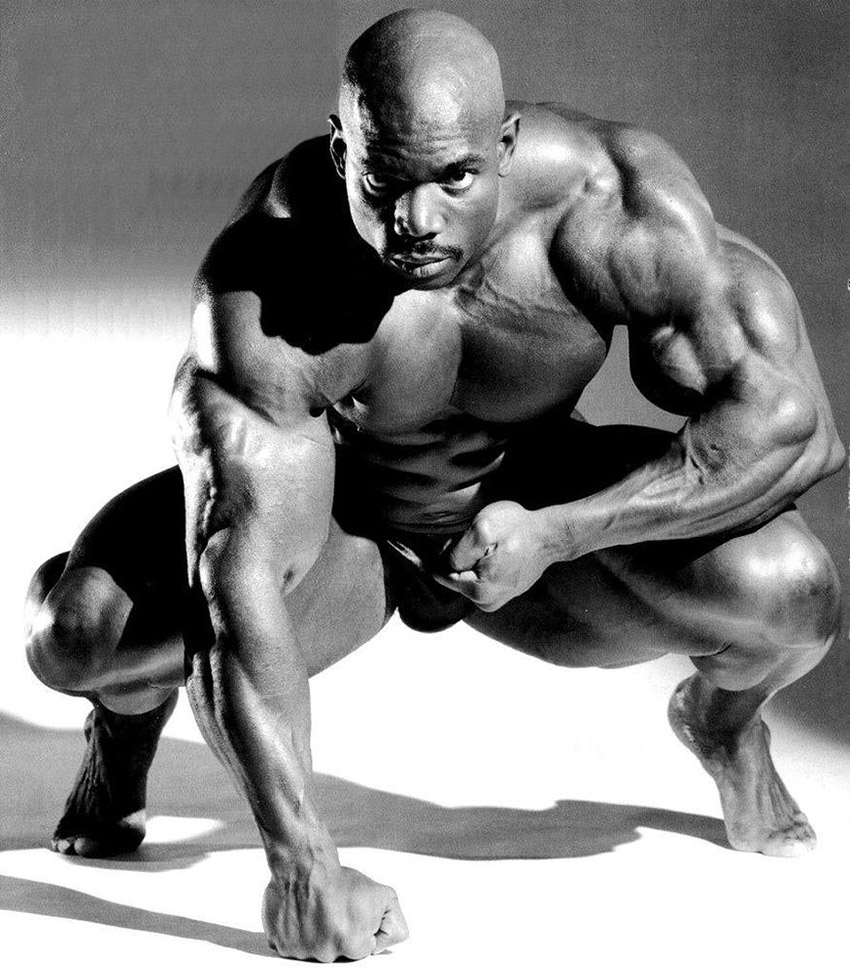 Kenneth Flex Wheeler
Bodybuilder
Born into poverty and a life of abuse, Kenneth "Flex" Wheeler has overcome endless roadblocks and setbacks and made a name for himself as one of the best bodybuilders throughout the 1990s'.
Leaving bodybuilding behind to focus on his first passion – martial arts. Flex still dreams of competing and hopefully one day featuring in Hollywood movies.
It's clear to see that with all of his life's struggles, Flex remained strong and dedicated to a life to positive progression and endless fitness endeavors.
This is his story:
---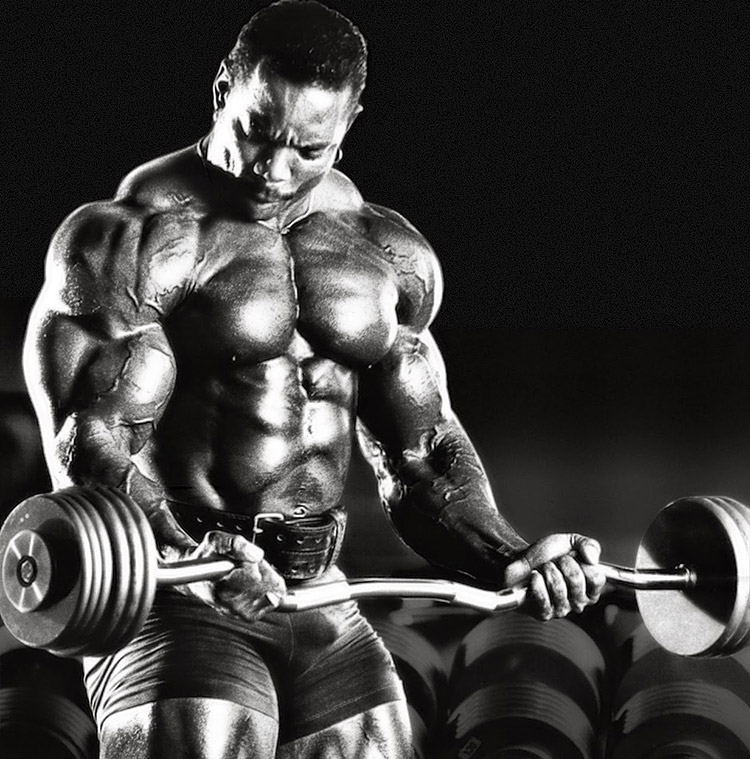 Athlete Statistics
Full Name: Flex Wheeler
Weight
Height
Arms
Chest
225 - 235lbs (102.1 - 106.6kg)
5'7" (170cm)
24"
56"
Year of Birth
Nationality
Profession
1965
American
Bodybuilder
Alias
Era
Flex The Sultan of Symmetry
1960, 1970, 1980
| | |
| --- | --- |
| Weight | 225 - 235lbs (102.1 - 106.6kg) |
| Height | 5'7" (170cm) |
| Arms | 24" |
| Chest | 56" |
| Year of Birth | 1965 |
| Nationality | American |
| Profession | Bodybuilder |
| Alias | Flex The Sultan of Symmetry |
| Era | 1960, 1970, 1980 |
---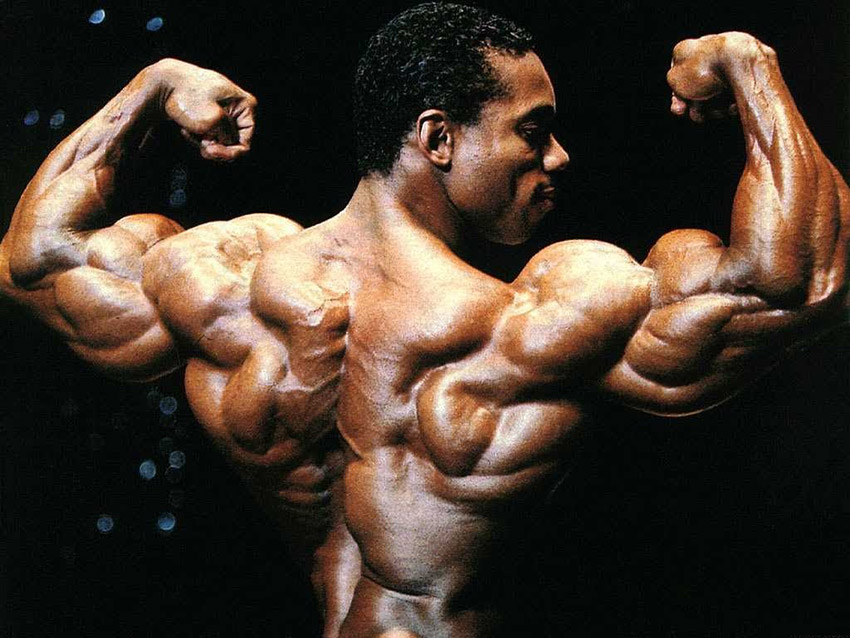 Accomplishments
Competitions
1985 AAU Teen Mr. America 1st (MT)
1987 Rust Wanner 1st MW
1989 NPC Contra Costa 1st (HW)
1989 NPC Governor's Cup 1st (HW and Overall)
1989 NPC California Championships 1st (LHW)
1989 NPC Nationals 5th (LHW)
1990 NPC Junior Nationals 2nd (HW)
1991 NPC Nationals 2nd (HW)
1991 NPC USA Championships 2nd (HW)
1992 NPC USA Championships 1st (HW and Overall)
1993 IFBB Ironman Pro Invitational 1st
1993 IFBB Arnold Classic 1st
1993 IFBB German Grand Prix 1st
1993 IFBB French Grand Prix 1st
1993 IFBB Mr. Olympia 2nd
1995 IFBB Ironman Pro Invitational 1st
1995 IFBB Arnold Classic 2nd
1995 IFBB South Beach Pro 1st
1995 IFBB Mr. Olympia 8th
1995 IFBB Grand Prix Spain 5th
1996 IFBB Ironman Pro Invitational 1st
1996 IFBB Arnold Classic 2nd
1996 IFBB Night of Champions 1st
1996 IFBB Canada Pro Classic 2nd
1996 IFBB Florida Cup Pro 1st
1996 IFBB Mr. Olympia 4th
1997 IFBB Ironman Pro Invitational 1st
1997 IFBB Arnold Classic 1st
1997 IFBB San Jose Pro 1st
1998 IFBB Ironman Pro Invitational 1st
1998 Arnold Classic 1st
1998 IFBB Mr. Olympia 2nd
1999 IFBB Grand Prix England 2nd
1999 IFBB Joe Weider's Pro World 2nd
1999 IFBB Mr. Olympia 2nd
2000 IFBB Mr. Olympia 3rd
2000 IFBB Hungarian Grand Prix 1st
2000 IFBB Arnold Classic 1st
2000 IFBB Ironman Pro Invitational 2nd
2003 IFBB Ironman Pro Invitational 3rd
---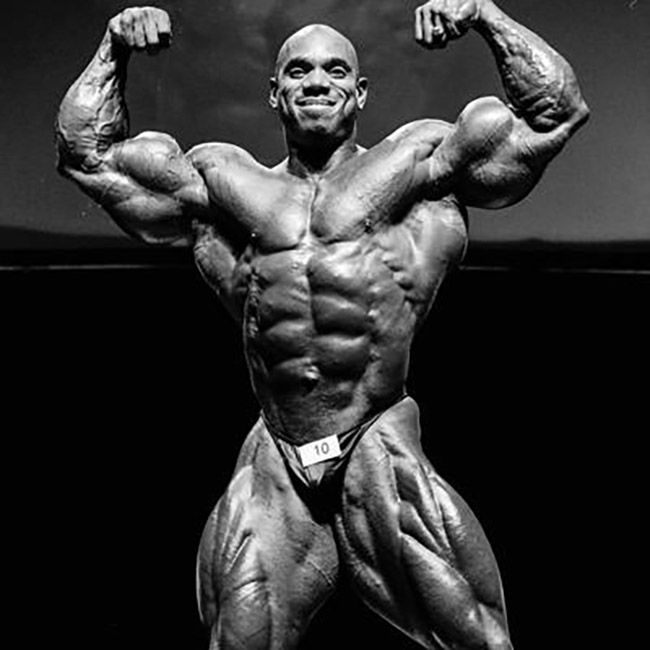 Biography
Early Years
Flex Wheeler was born on the 23rd of August in 1965, in the area of Fresno, California. Poverty was rife at the time of his childhood.
Flex experienced child abuse and grew up with many difficulties including suicidal tendencies. He also struggled in school as he had dyslexia.
One area that Flex did flourish in was sports. Flex first began with martial arts and later moved to bodybuilding as a teenager.
During his martial arts training in his youth, he was able to do the splits and other amazing feats of flexibility. This is where he earned his nickname , "Flex".
---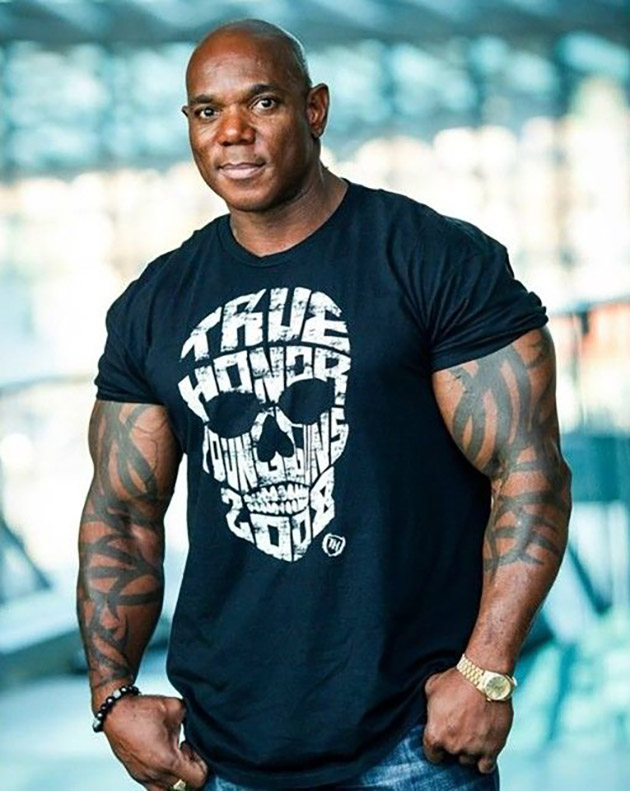 ---
Police officer To Bodybuilder
Flex went on to become a police officer as one of his first professional jobs in society, however, his love for bodybuilding took over. He focused all of his attention becoming bigger and stronger.
He competed for the very fist time in 1983, but it wasn't until 1989 when he secured 1st place at the NCP Mr. California Champtionship.
Feeling the taste for the win, he continued to compete throughout the 1990s and 2000's. Setting his sights higher and looking towards Mr. Olympia where he placed second in 1993.
Stacking up the competition in his long and healthy career, he won numerous titles such as being a 5-time Ironman Pro winner, 4-time Arnold Classic winner, and has won the France Grand Prix, South Beach Pro Invitational, Night of Champions, and Hungarian Grand Prix.
---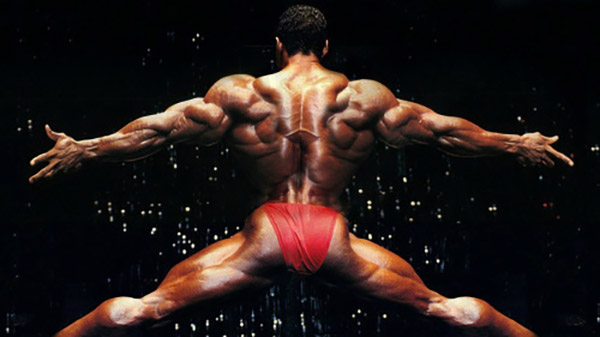 ---
Car Accident and Car Jacking
In 1994, Flex had a serious car accident which almost cost him his life. It could have resulted in lifelong paralysis.
Flex's luck wasn't looking good, as he experienced a carjacking in 1997, which ruined his chances of competing in the Mr. Olympia the same year which pushed him deeper into depression.
Kidney Disease
However, this didn't stop him from returning to bodybuilding. He went onto compete again but was diagnosed with an aggressive kidney disease called Focal Segmental Glomerulosclerosis.
"They told me that I had the most aggressive kidney disease known to man and there was no cure. They also told me my life was hanging in the balance and I would need a kidney transplant."
Rumours spread that his use of steroids caused the kidney disease, but Flex said the condition was hereditary. Some professionals suggest his use of steroids may have aggravated the condition further.
With this devastating news, Flex retired from bodybuilding in the early 2000's.
Returning To Martial Arts
After retiring from bodybuilding, Flex went on to compete in martial arts – his first love. His favorite form of martial arts is said to have been Kemp-Kwon-Do, which is a mixture of Kempo, Tae Kwon Do, and Aikido.
It was in 2003 that Flex had a kidney transplant and went on to take part in the 2005 Arnold Classic where he demonstrated his fighting skills and took home the win.
His martial arts career has seen him compete in 70 undefeated fights since his early 20s'.
---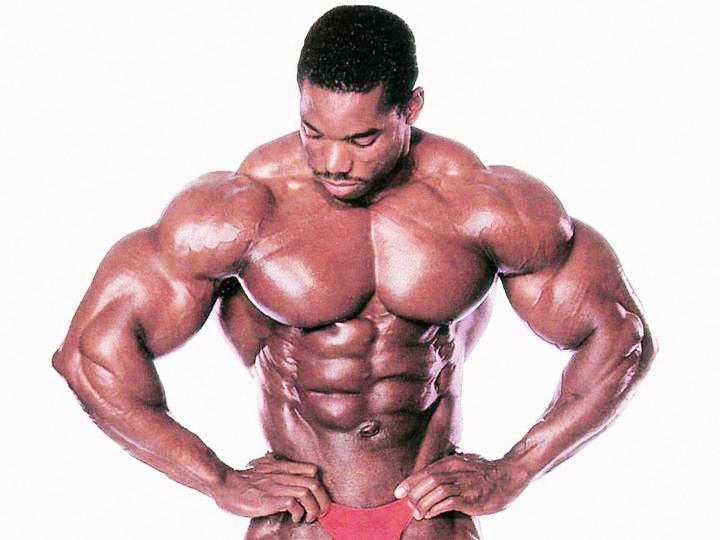 ---
Professional Career
Flex has since worked as a Director of Media and Public Relations for a sports and nutrition company.
He also manages the company's sponsored athletes and can be found advertising for the company.
Hopes And Wishes
Flex has mentioned he would like to make a comeback into bodybuilding if the organization brings back the Marsters for the Olympia.
"I am hoping they will bring the Masters Olympia back as I am pretty confident I can win this. If not, I am, in effect looking at going back into open competition."
In regards to martial arts, he will continue his love for the sport as he says;
"I was a martial artist before I became a bodybuilder and no one has really seen me fight before and as you probably know, everybody and their grandmother has a black belt. So I wanted to go out and prove that I am an established, dedicated, martial artist and no slouch."
One of his biggest dreams is to enter the acting world and hopefully grace the big screen. His size and famous name have caught the attention of movie producers where he's received movie offers.
It's clear to see that Flex's passion and competitive edge hasn't left him after so many years. He was born a tough competitor.
---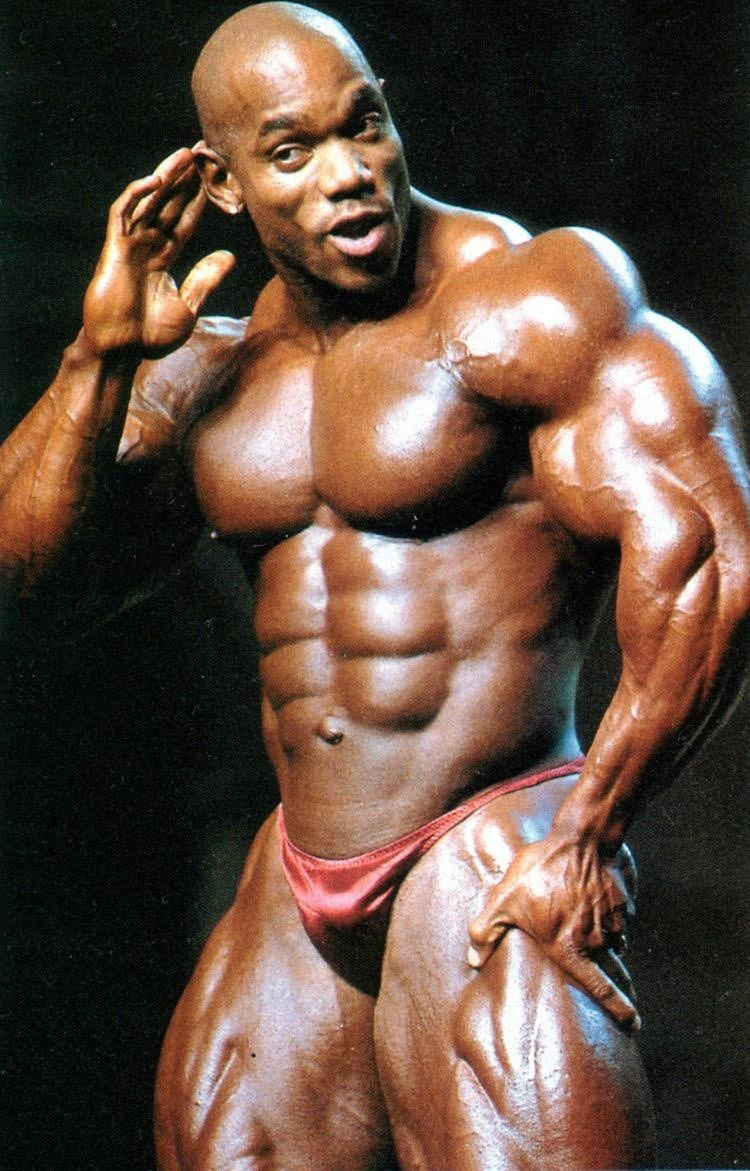 Training
Like most heavy set bodybuilders, Flex used a lot of hypertrophy and heavy weights with low reps. He'd workout using split routines, german volume training, and progressive overload. Bing the size he was back in his competition days, Flex didn't waste time in the gym. It was all or nothing.
---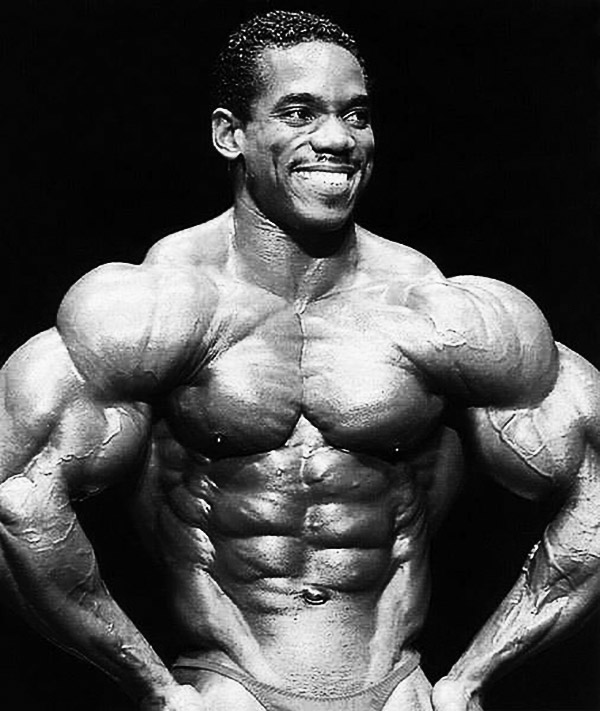 Nutrition
Flex's diet will have changed dramatically over the years after the added stress of his kidney transplant and switching back to martial arts. Although it's safe to say, his diet will consist of mainly lean proteins, healthy fats and complex carbs and the occasional cheat meal.
---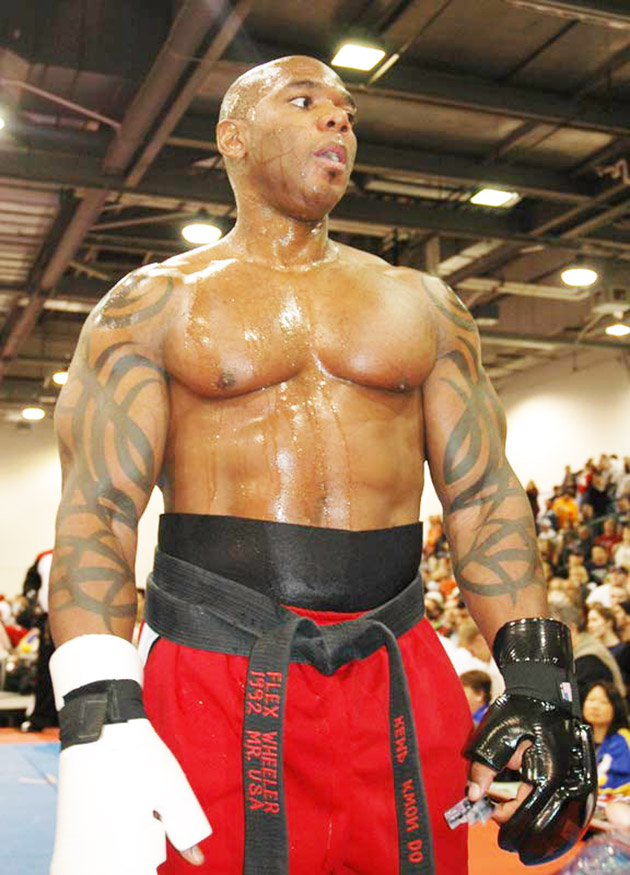 Idols and Influences
Flex is a big fan of Jet Lee, Jackie Chan and many other martial artists. Their skill in the sport motivates him to compete and train harder each coming year. His motivation also comes from deep within.
His determination to keep moving forward and better his life stemmed from his early childhood and many life experiences.
"I think overall, my greatest bodybuilding achievement has to spawn from my personal and private life. All the turmoil I was involved in, the ground roots that I had to crawl through.

Accomplishing all I did was a major achievement given the obstacles I had to overcome. A kid coming from welfare, who was suicidal, and dealt with sexual abuse." – Flex Wheeler 
---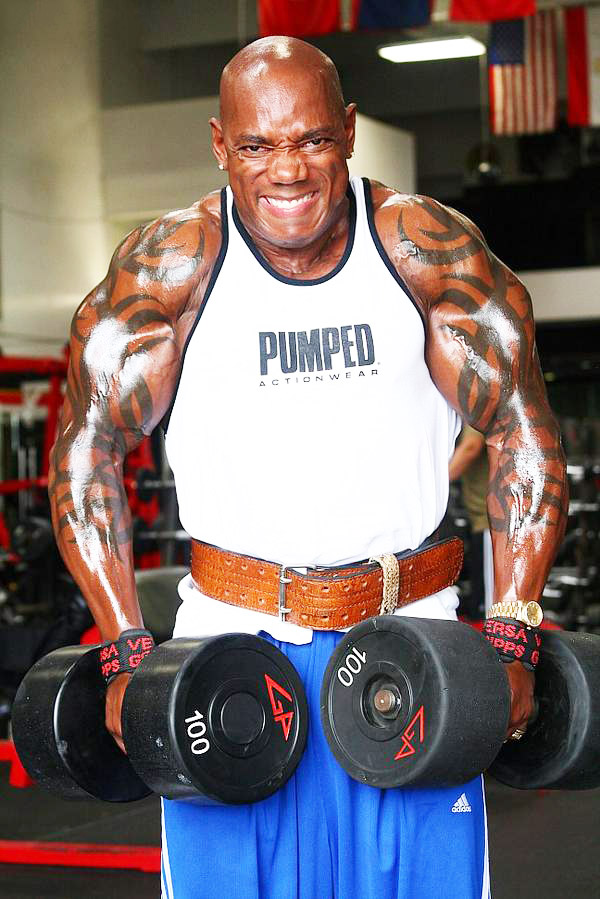 What we can learn from Flex Wheeler
There's a lot to learn from Flex Wheeler. He's battled through abuse, depression, car crashes, robberies, kidney failure and he's still managed to stay strong and compete in his first love – martial arts.
If we can take one point home, it's that his determination to focus on the one thing which fulfilled him has lifted him from some of his lowest points in his life to becoming one of the most successful bodybuilders of all time.
"I want people to know that they can deal with all of these problems and achieve greatness rather than becoming a gangster, a loser, a nobody. Man, if I did, trust me anyone can." Kenneth "Flex" Wheeler