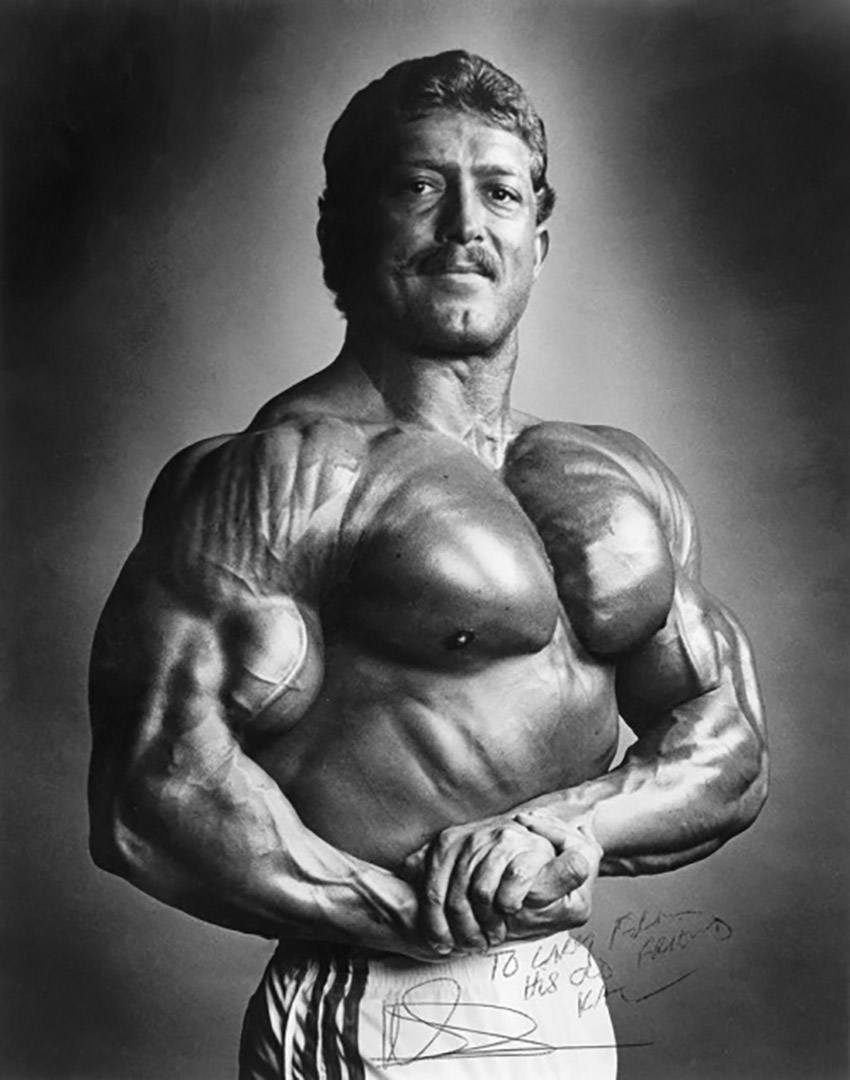 Kalman Szkalak
Bodybuilder, Cyclist
Kalman Szkalak embraced the sporting world with a defiant attitude and competitive nature from the very beginning. He's been known for his huge frame and beating none other than Mike Mentzer in a famous posedown in the 1977 IFBB M.r Universe competition.
Life didn't start smoothly for Kalman, he, and his family had to flee their home country of Bulgaria as refugees during the Hungarian Revolution. This didn't stop him from becoming one of the best bodybuilders the world's ever seen.
From competing in professional bodybuilding in the "golden era" to eventually moving towards his second love – cycling. Kalman now competes across the country in a bid to win the national championships. It's clear to see that his competitive attitude hasn't disappeared.
This is his story:
---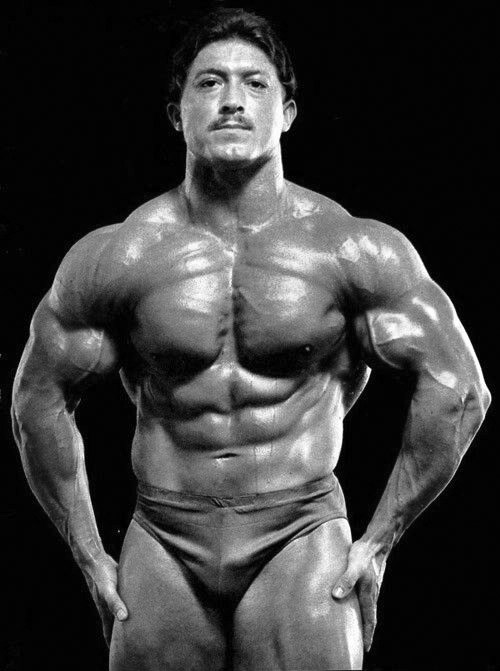 Athlete Statistics
Full Name: Kalman Szkalak
Weight
Height
Nationality
Profession
205 - 215lbs (88.5 - 93.0kg)
5'10" (177.5cm)
Hungarian
Bodybuilder, Cyclist
Era
1960, 1970
| | |
| --- | --- |
| Weight | 205 - 215lbs (88.5 - 93.0kg) |
| Height | 5'10" (177.5cm) |
| Nationality | Hungarian |
| Profession | Bodybuilder, Cyclist |
| Era | 1960, 1970 |
---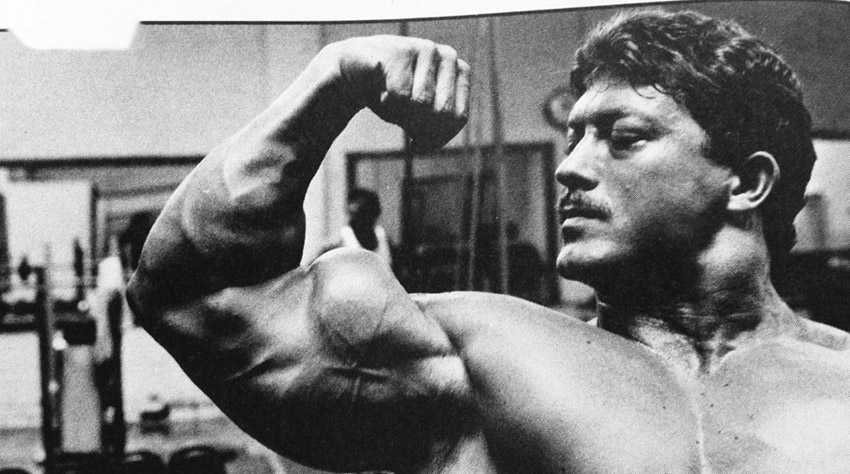 Accomplishments
Competitions
1975 1975 AAU Mr. Delaware 1st place
1976 AAU Mr. America 1st place
1976 AAU Mr. America 1st place (also won biggest arms, chest, and back)
1977 AAU Mr. USA  (also won a place to represent Team USA in Mr. Universe competition)
1977 IFBB Mr. Universe heavyweight class  1st place
1978 IFBB Mr. Olympia  5th place
---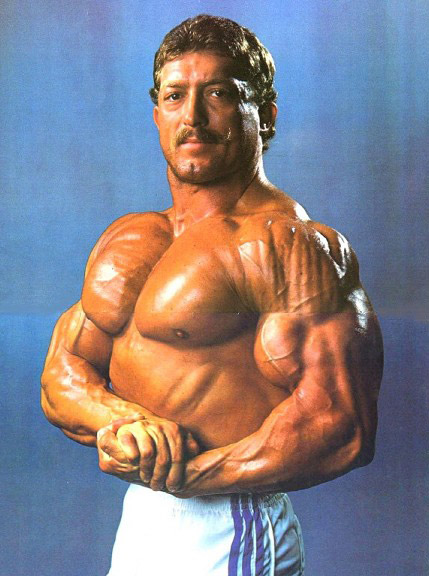 Biography
Seeking Asylum
Kalman Szkalak was born in 1953 in Hungary where he grew up in the Hungarian Revolution. During this time his family was forced to leave the country when the young Kal was only 4. The family safely made it to Austria, where later, they were relocated to a refugee camp in New Jersy USA. They eventually settled down in Delaware.
After living in America for some time, Kalman started working in a health club in the local area. He soon started to develop a fascination with weight training, where it wasn't long until he was bench pressing double his weight and squatting massive amounts.
It was at this point when the manager of the gym persuaded Kalman to start competing, more specifically, the state title. Needless to say, Kalman walked away with a winning title in the 1975 AAU Mr. Delaware contest and thrived on the competing and lifestyle that bodybuilding provides.
At this moment, Kalman decided this was the right time to act. He headed straight for the mecca of bodybuilding, Gold's Gym Venice Beach California in an old beat up camper van with only a handful of money to call his own.
Working Out In Gold's Gym
When Kalman arrived at the gym he soon attracted the attention of the big names of bodybuilding such as Arnold Schwarzenegger and Lou Ferrigno with his power and strength inside Gold's Gym. His cocky, confident attitude and massive frame with his ability to bench press 400lbs for reps earned him a place with the big players.
In 1976 Kalman won the AAU M.r America contest, this meant that a lot of attention was drawn towards him as the front runner for this competition usually meant that they were up for the Mr. America competition. But Kal didn't bow down to the pressure.
After six shorts week to prepare for the M.r America, Kalman stepped on stage in the Philadelphia contest and blew the competition out of the water with his huge frame on the year of the Bicentennial.
Kalman didn't just win the overall title in this competition, he also won best arms, best chest and best back. Things were certainly stirring up amongst the bodybuilding world with this new arrival.
---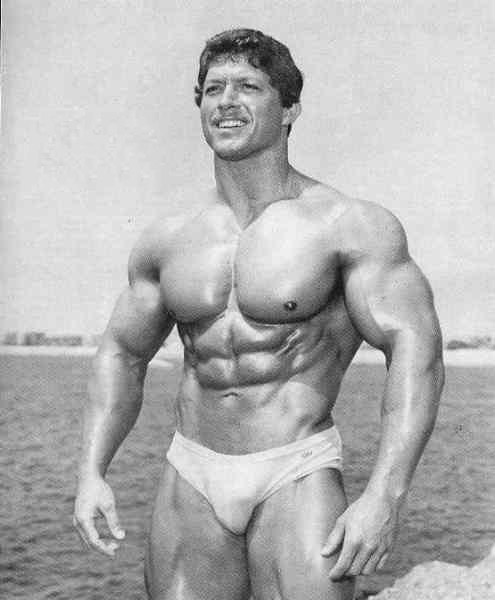 "I trained at the original Gold's Gym, at the time there was only one—in Venice, California. All the top guys were there."
---
Aiming For Mr. Universe
Setting his sights on the 1977 prestigious Mr. Universe contest, Kalman set about qualifying in the AFAB Mr. USA, without this he couldn't enter Mr. Universe. Already being a Mr. America overall winner, it wasn't going to be much of a competition to take home the trophy, but these were the rules.
Needless to say, Kalman overpowered the stage and took home the win. The crown and judges were overwhelmed as he entered the stage and presented his bulging muscles and rippling abs.
Before the end of the night when Kalman won the Mr. USA contest, there was a posedown in order to be selected as one of the three who would compete at the Mr. Universe. It's without surprise that Kalam was selected to be one of the Team USA members, along with Mike Mentzer , someone who he would battle against later that very same year.
"I decided to continue on with training for six more weeks and entered the Mr. America contest in June and won that too."
Immense Confidence
Mike Mentzer was the huge favorite and he won the title in 1975 and was a runner-up in the heavyweight division in 1976, the same position that Kalman would be battling for.
With Kalman's overwhelming confidence, he didn't pay any attention to what the crowds were saying, he only knew that he had to win that title. By this time he was 24 and hungrier than ever to compete. Arriving in Nimes France fully prepared and brimming with confidence, Kalman was hungry for the stage.
Beating Mike Mentzer
The favorite of the time, Mike Mentzer was knocked off the top spot by Kalman in the 1977 IFBB M.r Universe heavyweight class by a one-point decision. It was actually Mentzer who was winning the competition through points, it wasn't until the posedown at the end of the show where Kalman impressed the roaring crowds with his awesome physique, this is what tipped the vote in his direction to take home the title.
The original scoring system that could have seen Mentzer take the competition was complicated and confused the judges. They instead opted for a much simpler scoring system, which was the posedown, this took place in the evening and saw Kalmar crowned the champion.
The audience shouted and roared as Kalman posed with his massive upper body and bulging arms. The crowd went going wild as he displayed each move with vigor and confidence. It was a slim victory, but Kalman won through sheer determination and grit.
Mike's girlfriend, Cathy Gelfo, was shocked at how Mentzer could have lost. She said; "How could Mike lose to half of a bodybuilder?". Some say the Kalman had a weaker leg development than Mentzer, nut it was the crowd and the judges that decided their fates that night.
Working With Joe Weider
"Szkalak Makes Critics Eat Their Words at IFBB Championships!", is what was shown on the cover of bodybuilding magazines. At the quick rise of his glorious fame, Joe Weider took the opportunity to take the new IFBB star and decided to feature him in training articles every month.
But things took a wrong turn quickly, as Kalman noticed that Joe Weider wasn't paying him for some of the photographs the were being taken and used in his magazine. Obviously unhappy with this, Kalman went straight into the office where the photos were kept, found ever picture he could, and headed out of the building.
Weider's Lawsuit
Some bodybuilders would give any chance to make a name for themselves, even if that meant sacrificing money and photographs in the long run, but not Kalman. He was a character who didn't stand for idleness or dishonesty, he was a tough and hard hitting character that stood up for his rights.
The story goes that as Kalman tried to leave the building and Joe reportedly tackled Kalman to the floor. This sparked a lawsuit against Joe which was later settled out of court. Just proving that Kalman was no man to mess with.
Kal's Attempts At A New Union
Unhappy with the way that he was being treated, he decided to try and form his own Professional bodybuilding Union. He wanted to create an organization that would free bodybuilders to make money in any, way, shape, or form they desired.For the IFBb, it states that any professional bodybuilder who is part of the IFBB organization was not allowed to compete or take part in any other federation. This is what Kalman was trying to stop, he was trying to create a free movement of people that allowed free working possibilities for all bodybuilders.
He was actually supported by none other than Arnold Schwarzenegger, who said that he'd be the Union President if the group formed. Kalman managed to recruit a number of other pro bodybuilders to stand behind him against the IFBB.
When the IFBB heard fo this shocking news, they decided to arrange an emergency meeting at Santa Monica hotel. Kalman and his group of pro bodybuilders met with Ben Weider and other federation officials in the hotel, but Arnold, who was supposed to be the Union Party Leade was nowhere to be seen.
It didn't go to plan. Kalman's idea fo creating a sperate decision never happened in the end. There were discussions going back and forth between the group and the IFBB officials. Some of the officials stated that the bodybuilders were demanding more money from posting contests that were originally stated and that they would show up out of shape. Joe Weider turned the tables and said it was actually the IFBB that needed Union support more than the bodybuilders.
---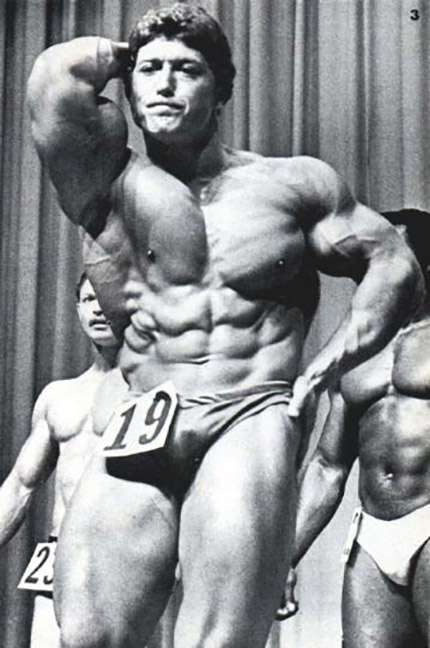 A younger Kalman Szkalak.
---
Preparing For The Mr. Olympia
Only a short time after the huge disappointment of not forming the Bodybuilders Union, it was time for Kalman to get ready for the 1978 IFBB Mr. Olympia. Frank Zane, would be defending the title for another year running aginst the likes of Robby Robinson, Roy Callendar, Dennis Tinerino and Kalman himself.
The time came for Kalman to step on stage and show his stuff. He was ripped and appeared to be in awesome condition. The competition looked close as Frank Zane was matched against other contenders as well as Kalman, who looked to be in top form.
The crowd was buzzing with anticipation as the Over the 200 lbs class stepped on stage. The runner-up one year previous was Robby Robinson who himself was also looking more ripped than he had ever been before. Also, Roy Callender, who looked bigger and more solid than previous years was impressing the crowd.
Then Kalman walked on stage and displayed a huge, thick and massive upper body, he was much bigger than all of his competitors, it looked to be in the bag at this moment onwards. The audience went wild for Kalman when he flexed his muscles.
---
---
Kalman's Crucifixion In The Olympia
Needless to say, the audience's favorite was Kalman in the 200lbs class, the other competitors Robby Robinson and Roy Callendar put up a good show, but judging from the crowd, Kalman had the competition sealed. His charisma and confidence wowed the spectators.
Things didn't go quite as planned for Kalman that night, although he was the biggest, most defined and leanest of his other two competitors on stage that night in the 200 lbs class, he was placed 5th overall, a huge shock to Kalman, and to the entire building. The crowds booed and shouted at the poor decision of the judges. Perhaps it was the fact that Kalman tried to create his own union against the IFBB that stopped him from taking home the 1st that night, or he was just unlucky that night.
---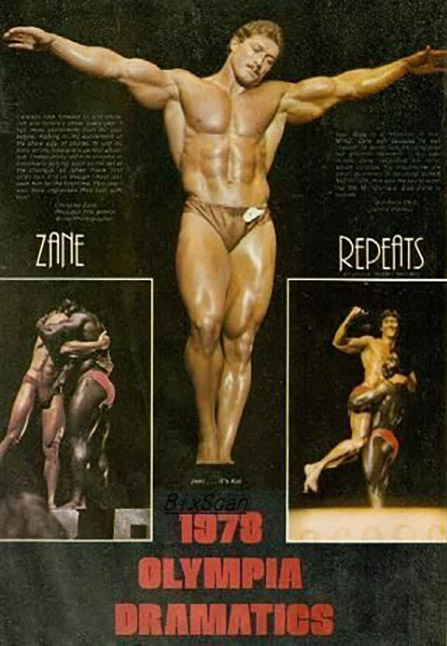 "I am not so much a good winner as I am a bad loser. I can't stand being beaten when I thought I should have won."
Switching Sports
Kalman then did something that shocked the crowd, he stood at the front of the stage and stretched both arms out to his side, and letting his head rest one of his shoulders, he closed his eyes. The crowd was stunned and there was a moment of silence, but then he received a standing ovation.
His career as an IFBB Professional ended that very same evening. But Kalman made a huge impact on the world of bodybuilding, not only through his massive and impressive physique but also through his cheeky, outwitting and confident nature. He's continued to be an inspiration for people the word over even today in bodybuilding. Kalman didn't stop th
Kalman didn't stop there, he's now focused his attention on cycling in recent years.
---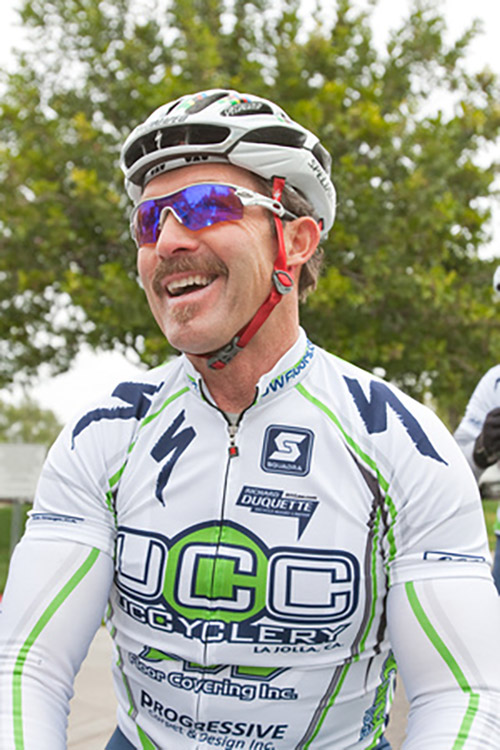 "I ran like a slug and old ladies passed me at the end, but I came out of the water with the front group and came off the bike with the front group. "I was a terrible runner. When I was doing triathlons I managed to train and do a 38-minute 10K, which is almost respectable. Problem was the guys I was racing against were doing 31s and 32s."
---
 Kalman's Cycling Career
Kalman first got introduced into triathlons by his girlfriend who was beating him in the all three disciplines, swimming, on the bike and running. "Basically she was kicking my butt both in the pool and on the bike. I was pretty fed up with that and decided to start training with her. The next thing you know I'm doing some triathlons." Saya Kalman.
Realizing that his strong point was cycling over running and swimming, Kalman turned his attention to training for shorter cycling distance races. Kalman recalls how he was inspired by the 1984 Olympian steve Hegg.
"One of the first guys that got me fired up was 1984 Olympian Steve Hegg. Steve gave me some coaching and at the same time I actually trained him in the gym while his professional career was going on." Thanks to Hegg's infl uence, I really got motivated to start racing in 1987."
---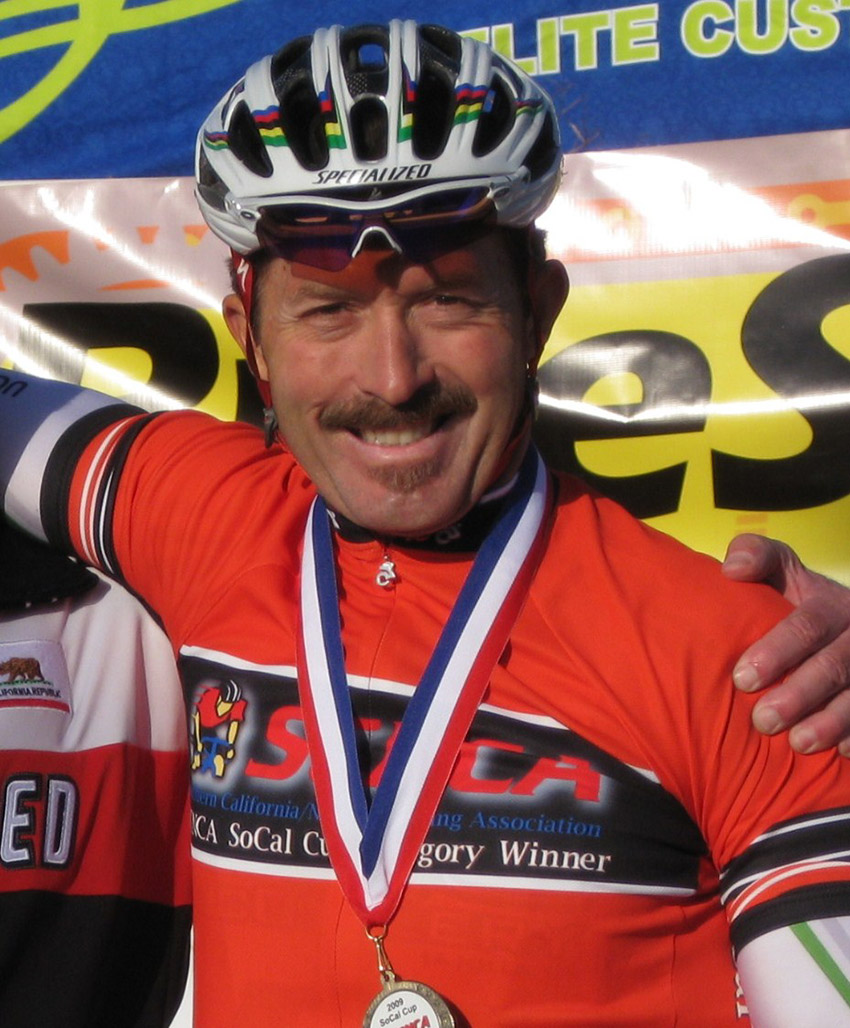 "Once I became interested in road racing and actually tried to make it up over the hills, I decided, you know what, I need to start losing some of this muscle."
---
Losing Muscle For Cycling
As Kalman started to focus on shorter races in the first 10 years, he focused mainly on criteriums (short distance laps of 2-3k). As these races were short and required a lot of power, it suited Kalman perfectly. However, in the longer races, he would struggle up hills. Kalman started to modify his diet and change his approach to training, where eventually he succeeded in losing five pounds a year. Something that Kalman never thought he would be doing 20 years ago.
He eventually managed to reach a healthy 170 lbs after years of persistence. When he first started cycling, more specifically racing, Kalman remembers that his size was a benefit because he'd tower over his thin cycling competitors. Here's Kalman recalling his start in cycling; "Oh yeah, some of the guys tease me about how much smaller I am now relative to back then. My arms were so large back when I first began riding that guys were surprised I was able to make it at all through these races."
One of the main reasons that Kalman enjoys the sport of cycling is that it makes up for something that was missing in his previous career. He feels the fact that there isn't a clear-cut finish line in bodybuilding, and the judges are ultimately the ones who decide the fate of the bodybuilder, which means there can be unfair advantages or disadvantages to people who are politically connected.
"I do appreciate the fact that when you cross the line first there is no question about who won."
Kalman still appreciates the efforts of every sporting person, from bodybuilder to cyclist, but there's something that he realizes now that bodybuilding is missing over cycling, and that's "quantifiable, clear definition of the best," and because of this, I don't feel bodybuilding is a sport, per se."
---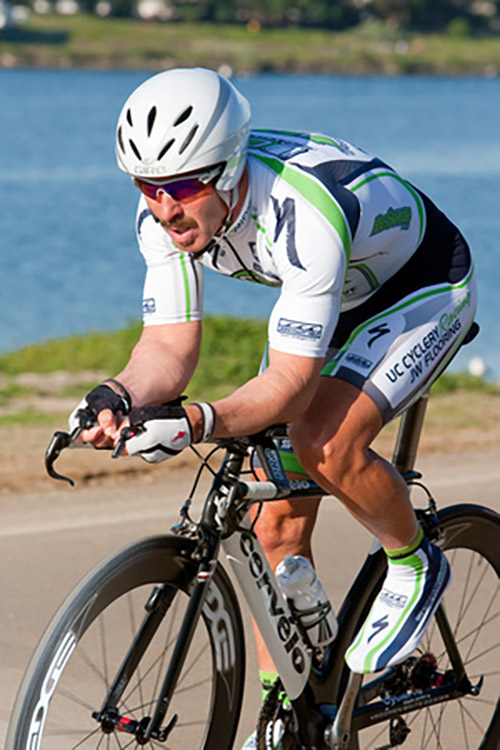 "Back in my day not only was it legal, it was encouraged,"I was more than cautious, I was fearful."
---
Kalman's Motivation
Kalman's drive and ambition are still present today in his cycling competitions, although he's never won a championship title, he's come close and thinks he's close enough to grab the title in the future.
"A big goal is to win the world championships. I've come close now, close enough that I can win it. I believe I have the ability to win it. I just have to put everything together at the right time to do so. I've had a lot of wins and I've won a lot of pretty good races,"
Like many other great athletes around the world, it's not winning that motivates Kalman, it's the fact that he might lose a race. This is what drives him forward to out-do his competitors. His accuracy and attention to detail are what enables athletes like Kalman to compete at such high levels throughout their careers.
---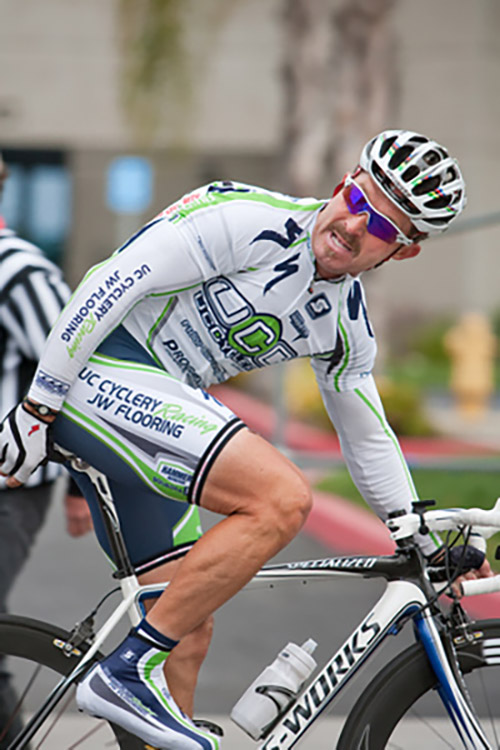 ---
"I am not so much a good winner as I am a bad loser. I can't stand being beat when I thought I should have won."
The Thrill Of Cycling
Kalman is a perfectionist when preparing his training, rest, nutrition and race transportation, theses are all things that he now has to tackle when preparing for an event. One of his cycling teammates says; "When that guy comes to a race he treats it as a professional. He has a plan and he executes it."
His teammate continues to say "he'll be there at a race site for two or three days and the guy looks fresh as a daisy," Mueller observes. "He's really paying attention to the whole picture. He treats things so seriously and so professionally that it's pretty amazing."
When Kalman is asked about his thought process and the way his approach to training and cycling has changed, he says; "I love my life. As far as I'm concerned I lead the life of Riley. I'm a cycling bum; I just revel and take joy in the idea of it. I love it, it's so much fun for me. It's what God has given me and I'm going to enjoy it as long as I can."
---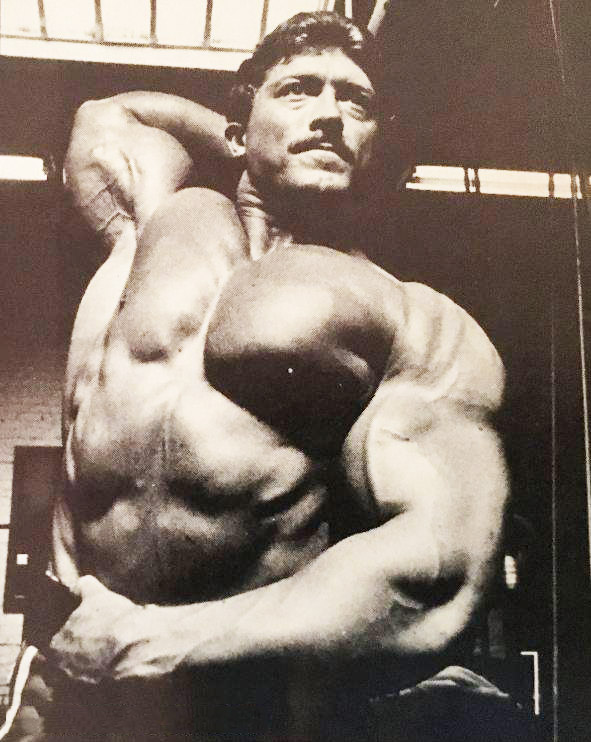 Training
Bodybuilding Training
Kalman's Training was varied as it was intense. His routines often consisted of heavy weight lifting movements where he'd perform exercises such as the squat and deadlift to failure using as much weight as possible.
He was known for his sheer strength, this is what earned him a place with the big players at Gold's Gym, and this how he managed to pack on more muscle than most of his competitors. Below is an example of one the routines that Kalman used to get ready for his shows.
Kalman's' Training Routine
Monday & Thursday: Chest, Back, Waist & Calves
Tuesday & Friday: Shoulders, Biceps, Triceps, Calves & Waist
Wednesday & Saturday: Thighs, Calves, and Waist
---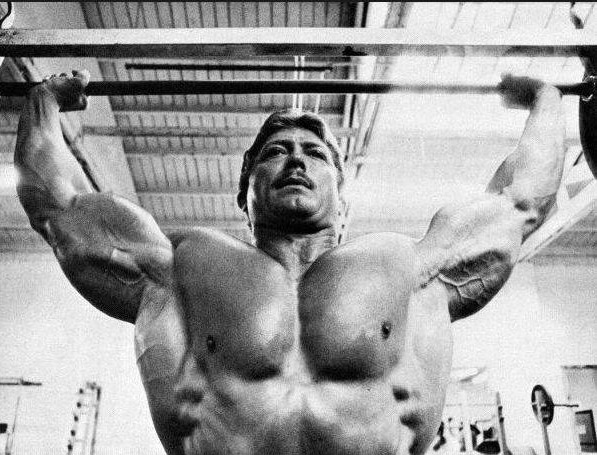 Nutrition
Kalman's Bodybuilding Diet
A diet high in protein, healthy fats and carbs formed the base of Karma's diet. He'd opt for nutritious foods over anything processed. In the off-season, he'd eat most types of meat and other macros not paying too much attention to the fat or calorie content in the foods.
As he drew closer towards his competitions, Kalman would dial in his diet a little further, removing some starches and unhealthy fats.
---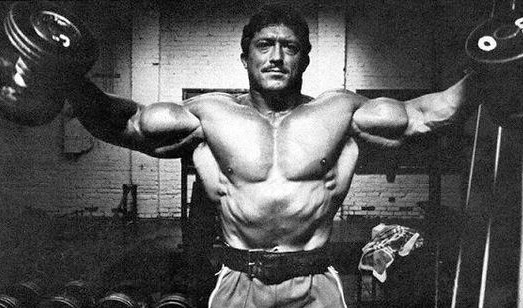 Idols and Influences
Kalman and his confident attitude with his building muscles became an inspiration for millions around the world. His "go getting" attitude and hunger for competing, left countless fans trying to emulate this giant of a character.
Even by today's standards, the size that Kalman would reach is impressive and jaw dropping. It's clear to see why so many idolized him with posters on their bedroom walls while trying to match his strength in the gym.
He also recalls how one of his leading inspiration for cycling was the 1984 Olympian Steve Hegg. Steve coached Kalman, and in return, he trained Steve while he was in the height of his professional career.
---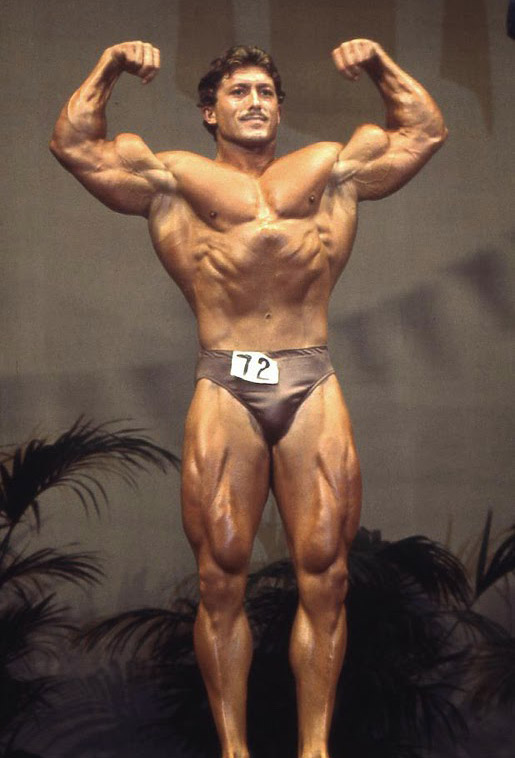 What we can learn from 
Kalman Szkalak
Being forced to flee his home country, moving from state to state and fighting for his rights instilled Kalman with a hard edge over his competitors. This molded the soon to be world champion into a strong and fearsome competitor; they didn't see him coming.
From trying to form his own union for bodybuilders after he experienced first hand how some of the professionals were being mistreated, to being shunned by the IFBB and placing 5th in the Mr. Olympia, Kalman faced it all with a strong head on his shoulders and a smile on his face.
He's gone on to become well known for his cycling efforts in later years. Coming close to winning national championships, Kalman's proving to the world that even after 40 years of competing in sports, he's still got what it takes. He's a true champion and inspiration for everyone the world over.